Renovating your room and re-doing the walls and décor is something that is bound to happen after a few years of interior monotony. What many people fail to realize is that each opportunity for renovation is actually a way to let the artist in you come out? Also, here are some abstract painting ideas for beginners. The walls can be your canvas and can be painted whichever way you like. In this article, we tell you the Secret Painting Tips To Make Your Walls Alive and happening.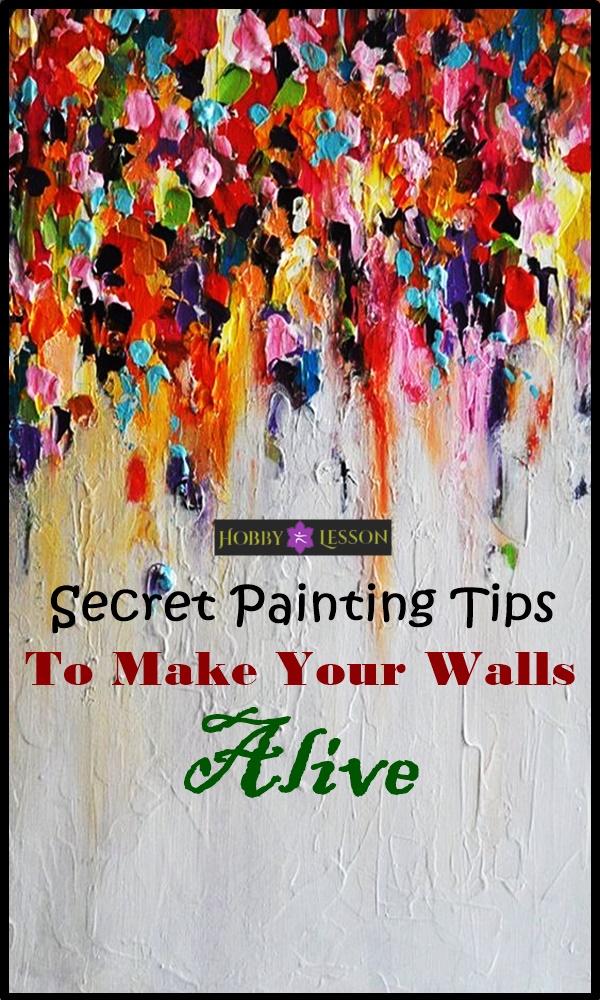 Secret Painting Tips To Make Your Walls Alive
Chevron Paintings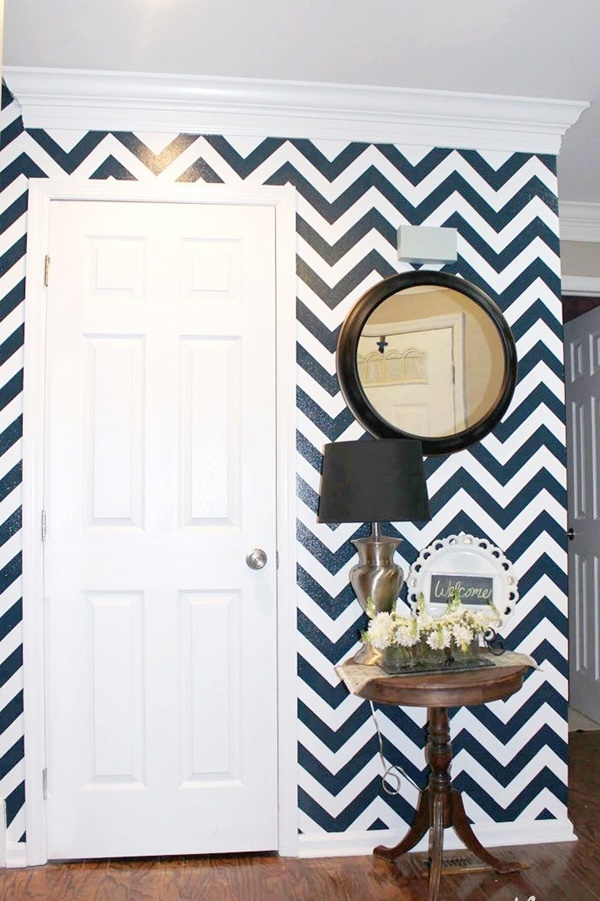 Image Source
There is something extremely ethereal, unique and chic about chevron stripes. Most people go with the conventional classic stripes when experimenting with patterns, but chevron stripes amp up the painting game and make your walls look like an amalgamation of trend and tradition. It can be somewhat difficult to do alone as the chevron stripes have to be angulated precisely but nothing is impossible with some help from friends.
Ombre Walls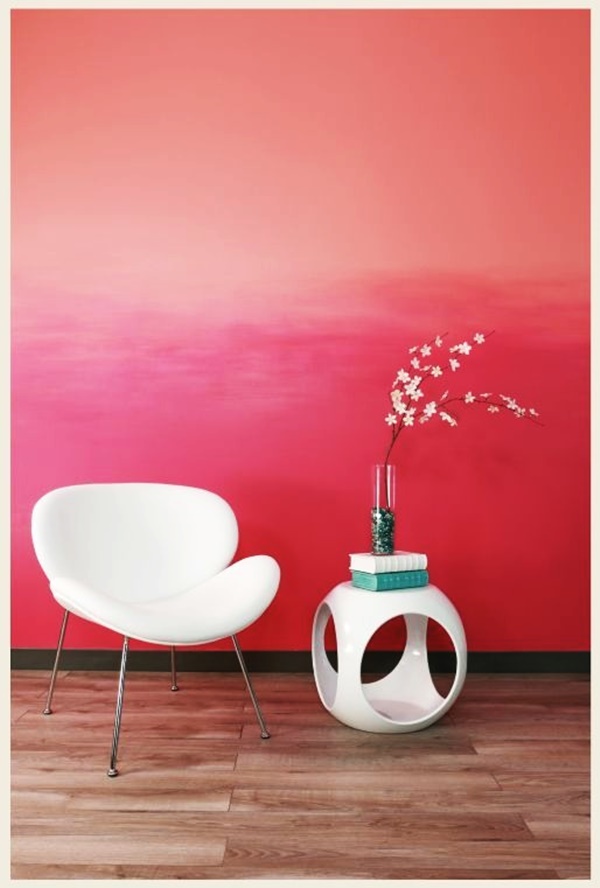 Image Source
These walls are an experimental brainchild of interior designers. The subtlety with which the ombre walls light up the room is magnificent. Masking the angles creates these walls and distinctions between walls making the room appear like a huge connected non-angulated piece of space.
Flashy Hued Waves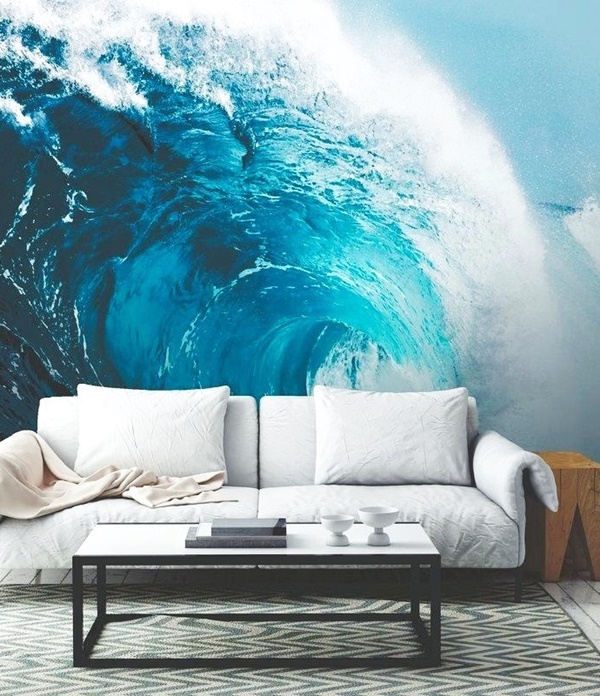 Image Source
Enjoy summer even in winters by painting your room with bright colors fashioned into waves just like the hot beach's cool water. The advantage with this is that you can employ the help of various contrasting colors and mix and match shades to create either a subtle look or a bright playfulness which is bound to be eye-catching. To absolutely blow your mind, here are Blue Abstract Painting To Admire.
Abstract Walls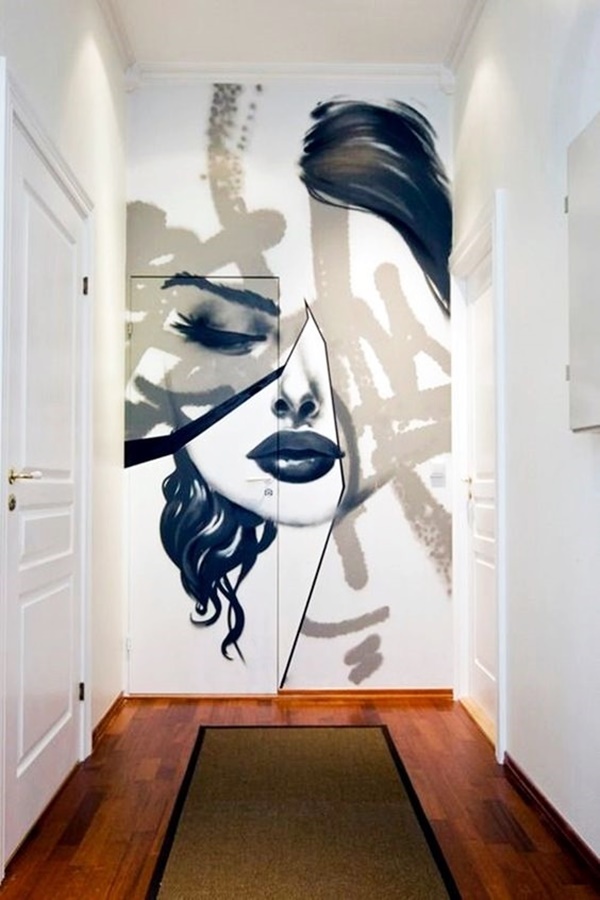 Image Source
If you cannot put your finger on a single design and want to create something that shows a combination of the various aspects of your personality then you should opt for abstract walls. The key here is to not bind yourself with a design but to let your creativity flow naturally. However, you can pick a set theme and then go about creating abstract walls related to it. Abstract walls make your room look alive by setting an ethereal mood.
Classic Stripes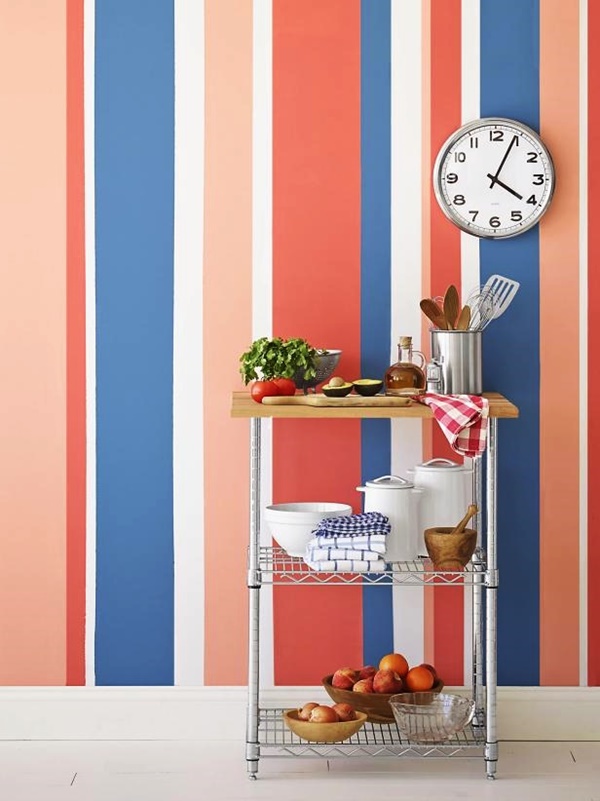 Image Source
There is nothing more comfortable than stripes if you are a newbie and want safe experimentation. You cannot go wrong with stripes as creating them on the walls is an easy task. However, you can have a modern spin to it and go further with the experimentation by combining colors and varying the width of the stripes or mixing horizontal and vertical styles. The stripes can even be angulated to create a wall that looks more complex with a whole lot of definition.
Typographic Walls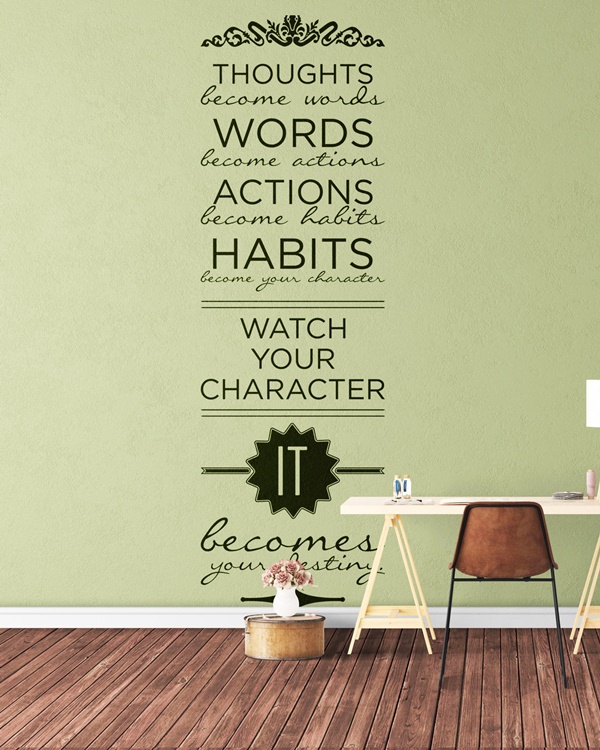 Image Source
Create a mystical and mysterious look by going numerically on the walls. This works perfectly for studio apartments and workspaces. All you have to do is paint numerical figures through an enormous stencil placed on the wall and Voila! You will have a wall worth watching.
Fading Colors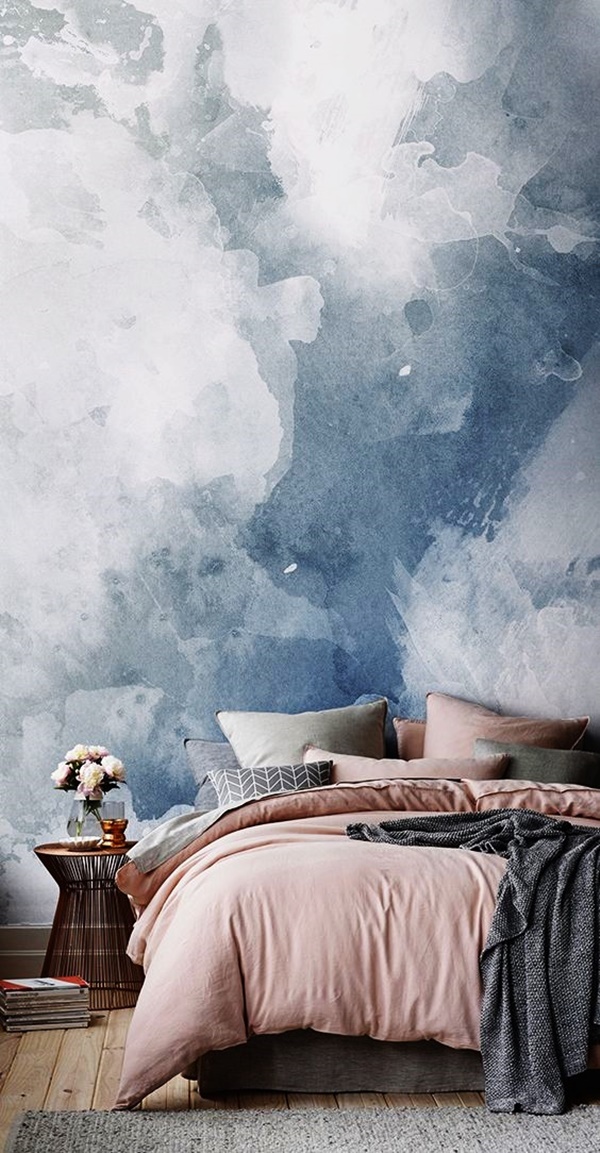 Image Source
Painting the entire wall with the exact same shade is boring and dull. Play with colors by painting the wall with varying shades of the same color such that they blend and their borders can be seen fading within one another. Pick the darkest shade and color the bottom of the wall and then gradually transition upwards going one shade lighter till you reach the top. This makes the wall look engaging and unusually attractive.
Faux Walls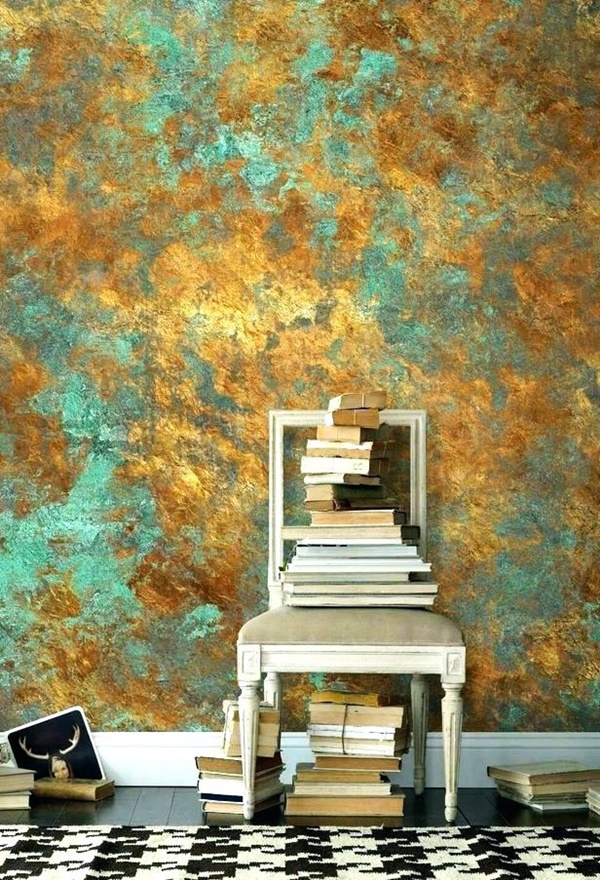 Image Source
Tired of cement walls? Worry not. Faux walls can be your savior. Faux finishing is an extremely efficient and cost-effective method of making your cement walls appear like marble, stone or wood and that too with loads of finesse. If you want your walls to appear like unpainted bricks for a vintage look then ditch the real bricks and get a guide on how to do it with the faux finish.
Freehand Designs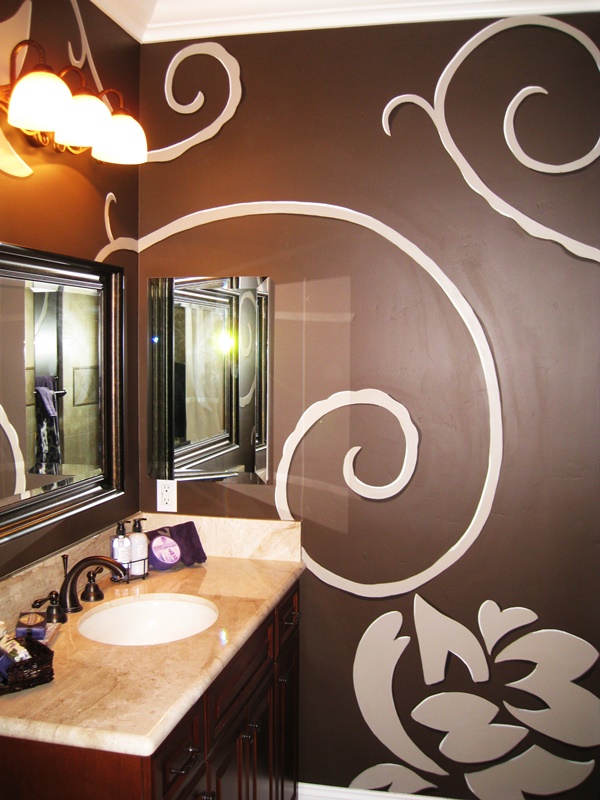 Image Source
If you are feeling particularly creative and would want to let your inner artist to be let free then grab some pencils and head towards the walls. Draw whatever comes out naturally and let the wall speak for you whenever someone looks at it. Fill out the designs with colorful paint for a complete look and a satisfied soul. Bring out your artistic self as here are All-Time Cutest Miniature Painting Ideas.
Colored Blocks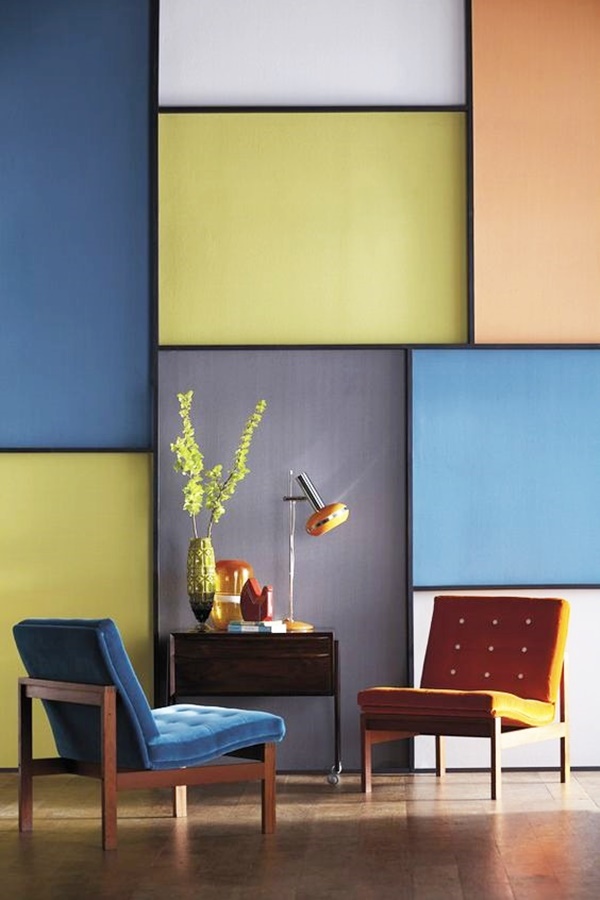 Image Source
Creating a neat and compulsive look can be accomplished with colored blocks on the wall. It is super easy to create as sketching of the blocks can be easily done with stencils and once that's taken care of, all you have to do is fill the blocks with color. Do not steer clear of bold shades; instead, pick a really intense and dark shade to fill the blocks contrasting it with a light hue to highlight the boundaries. we are here to give you an insight into a list of Landscape Paintings Which Will Leave You Amazed.
So if you are someone who is looking to reinvent their walls by experimenting with either classic or modern, innovative designs and themes then do give these Secret Painting Tips To Make Your Walls Alive a read. Nothing says involvement in your house than picking the brush up and painting the walls so that they make a statement about your personality.