As you know that maintaining a one year baby is very challenging for us. It becomes very hard to make them understand various things and what they are really doing. So often they do get engaged in various activities that are quiet a mess for us but they really enjoys it. In the same way we will also have to make them understand but the question arises that how is it possible. Actually it is very easy. You will have to keep them engaged in various activities that they will really enjoy a lot and you will also be able to handle the mess caused by them. Isn't it very interesting? So let's have a look into 30 activities that can keep your 1 year old baby engaged day and night.
Activities for 1 Year Olds
1. Make a beautiful DIY baby play station with one of the cheapest item of your household. Yes we are talking about the toilet paper rolls which we always place in dustbin.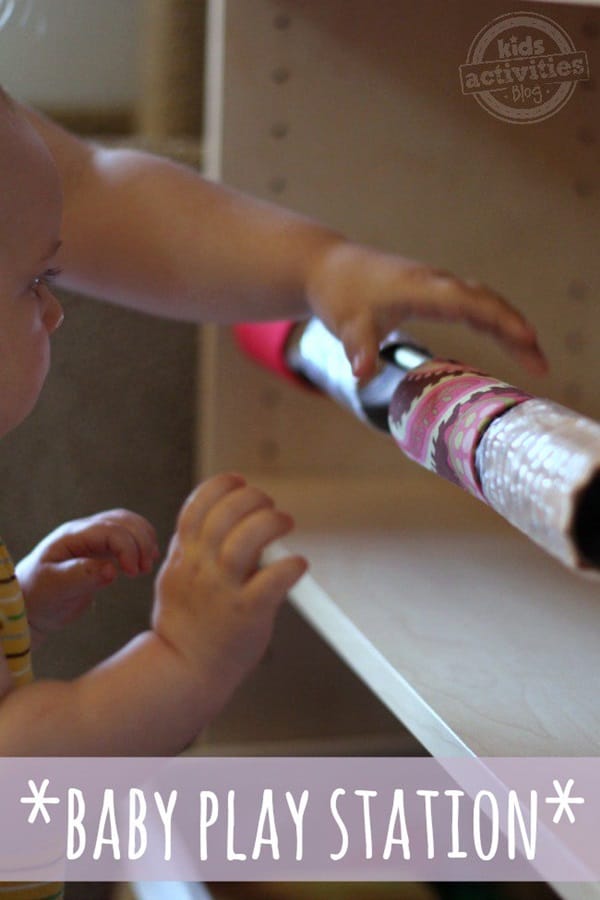 2. This is a great building activity for your kid. Show them how build a pyramid with plastic recycled cups and then allow them to destroy it. Again tell to them to make it again. Then will give all their concentration on it.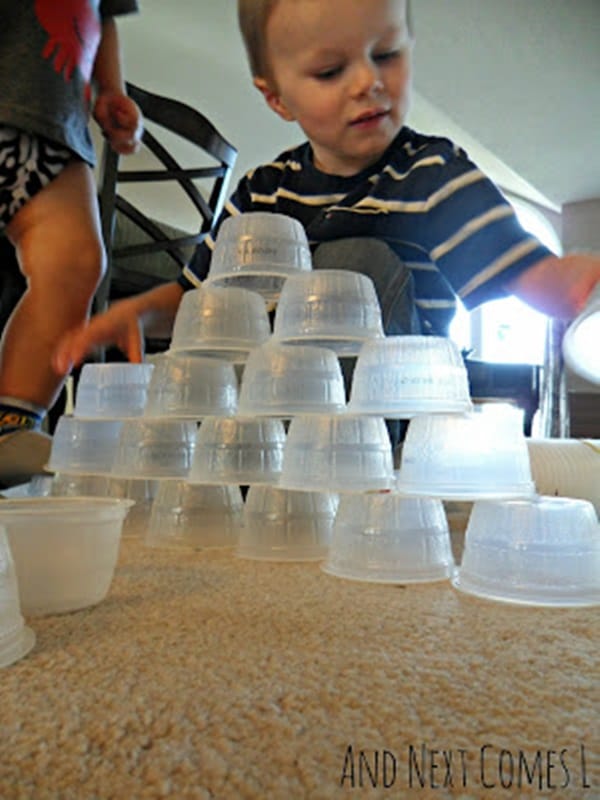 3. Kids are always very anxious and they will always find for something new every day. It is impossible that you can make new games every day and so you have looked some ideas that can help you in making beautiful games with you household things.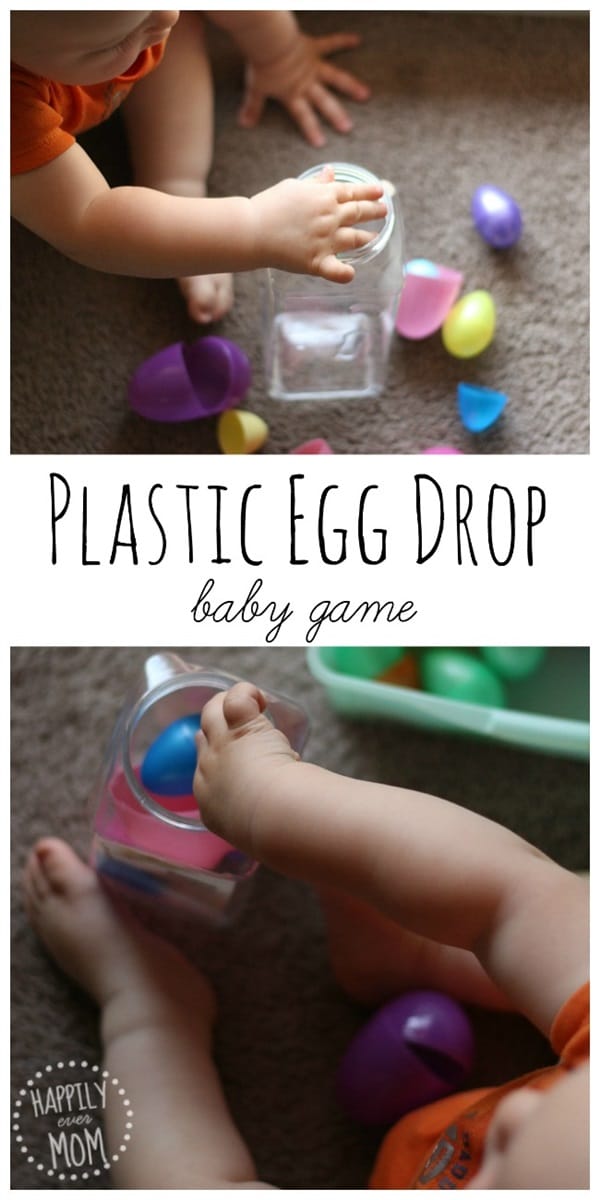 4. If you have unused fabric scraps lying in a corner of your bedroom, the best way is to store them all in a box and afterwards give that box to your baby to spend some time with it.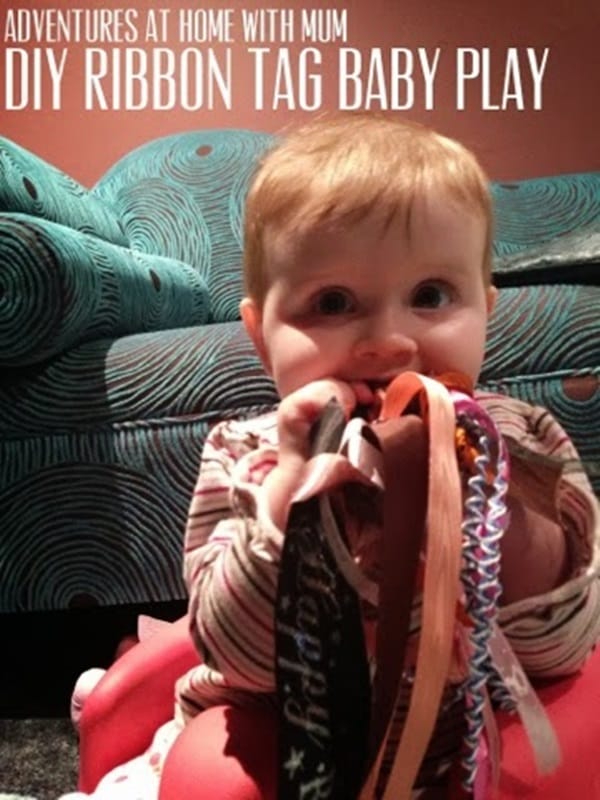 5. This is a really amazing game for your 1 year kid, but you will need some things like cardboard box, balls, basket and some bells.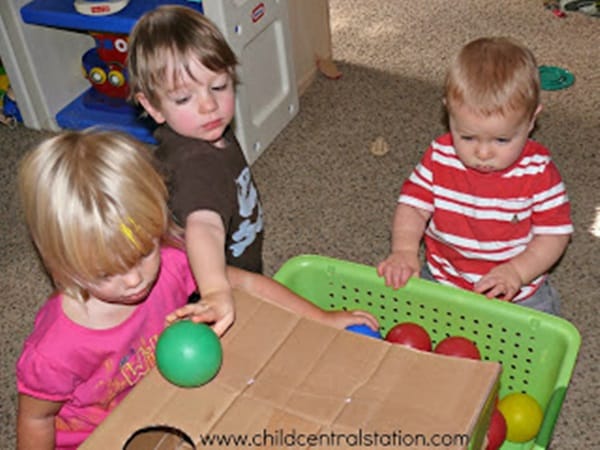 6. A great idea is to put obstacles on the way of your toddler. Now see how they overcome it with different techniques. This can also entertain you.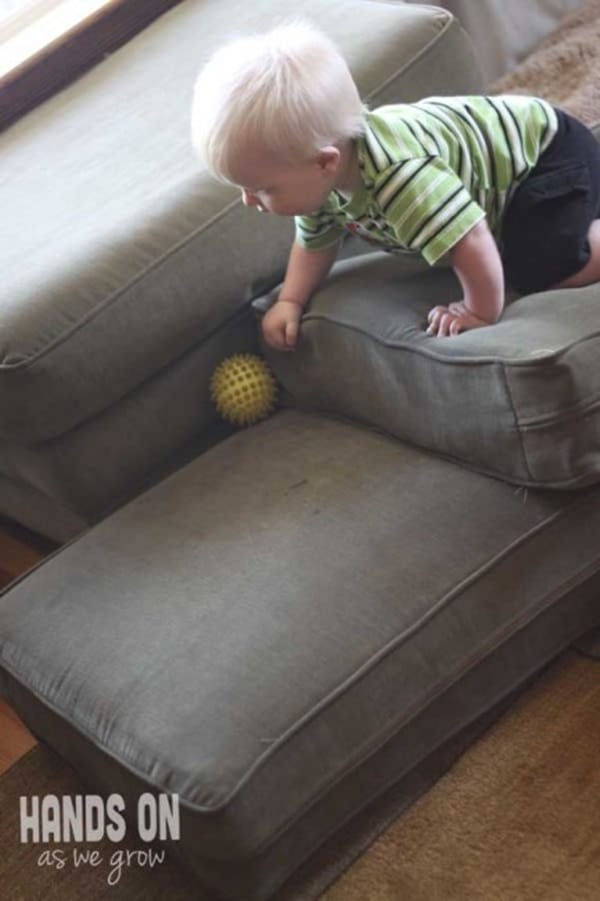 7. Want to amaze your young one? Ohh! A lovely idea is here. Make a peek-a-boo house for your kid and they will really get amazed to see their own image in it.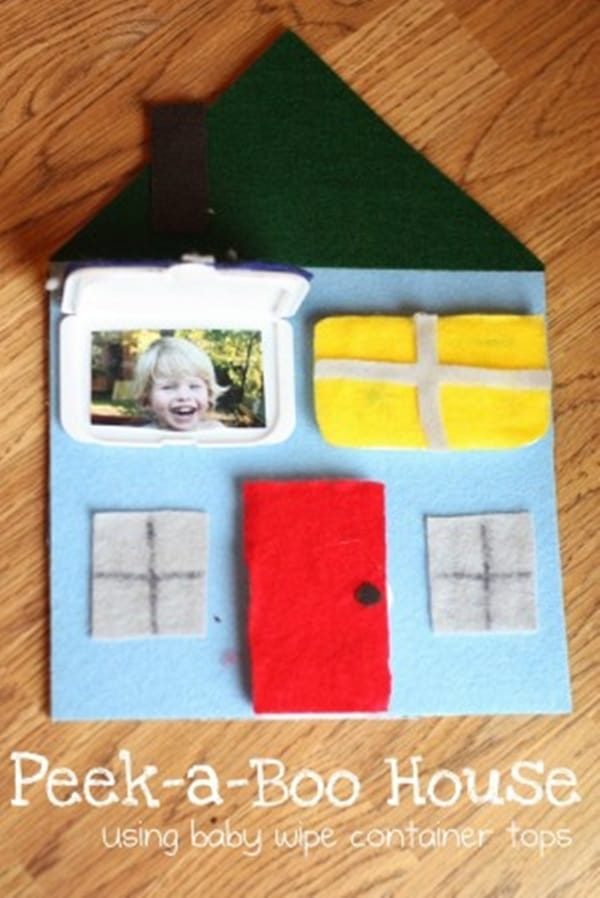 8. A pom pom ribbon play game that set a kids mind apart. Take a lot of ribbons and mix them well now give it to your baby to enjoy it.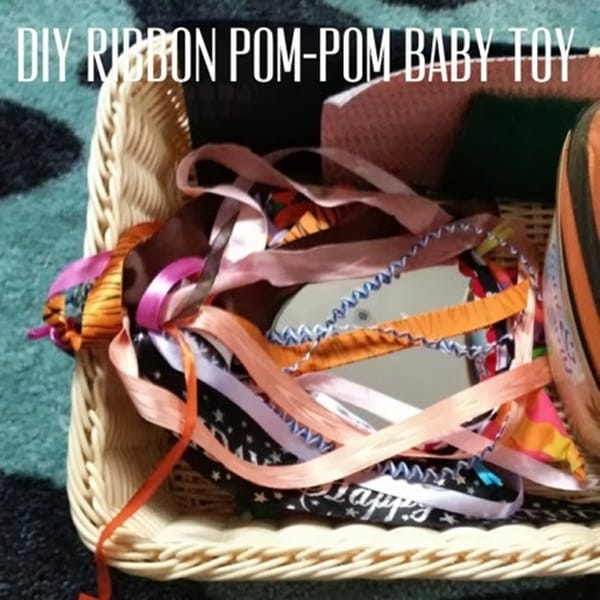 9. This Rolling Ramp fun has all the powers to make your kid learn to play at home. But you will have to make it for your kid.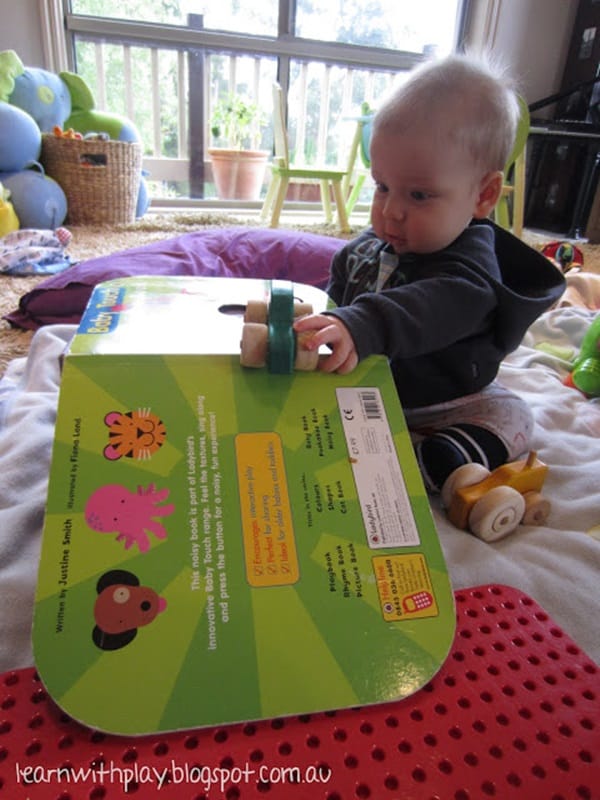 10. You know very well that ball is always kid's hot favorite and if a tube is added in the process it will be more interesting to them.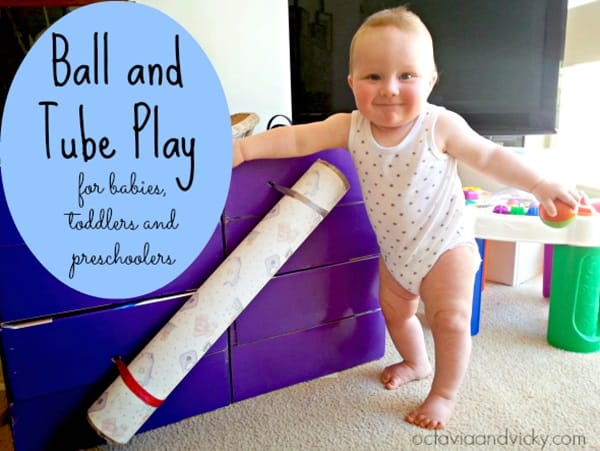 11. Instead of throwing away the diaper box, you can use it to make a small play unit for your baby. Put them inside the box and they will stay there for hours if they get some doll or cars in it.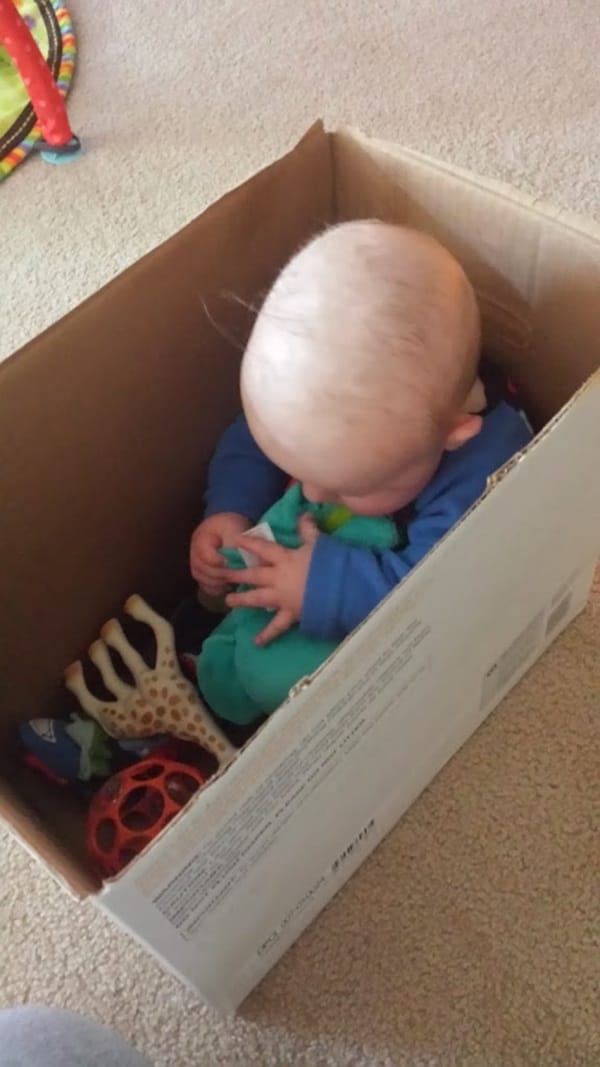 12. You never thought of this idea that a milk jug can also be a toy for your kid. Yes really it can be and we are not joking. Check it out.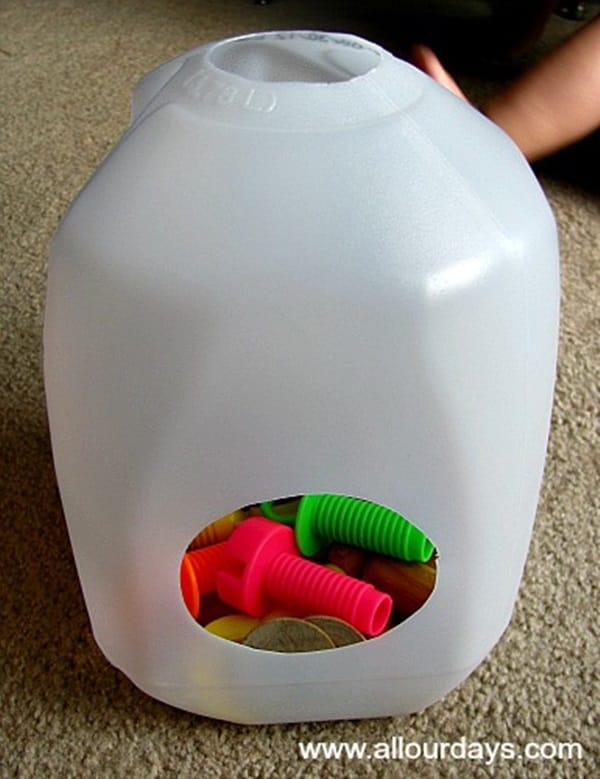 13. Make a toy for your own baby with this snowflake drop. An amazing idea to keep your baby engaged for hours or more.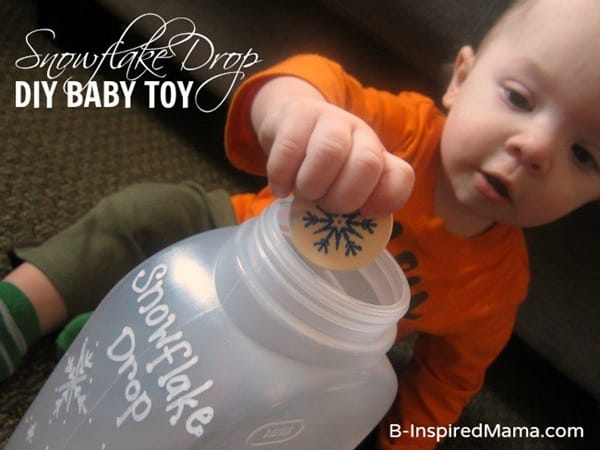 14. You can make an ordinary jigsaw puzzle into an interesting one with the help of this beautiful idea and tutorial. And of course you should give a great thanks to the original writer for coming up with such a beautiful tutorial article.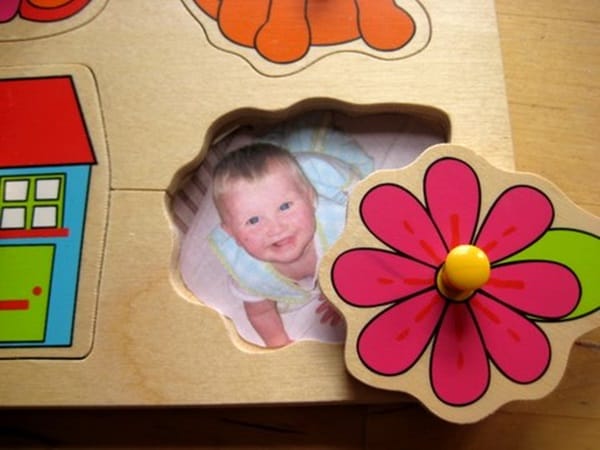 15. This is a very tricky game that your baby will wonder about. The thing inside the container will suddenly disappear for them and again come back. Really very funny.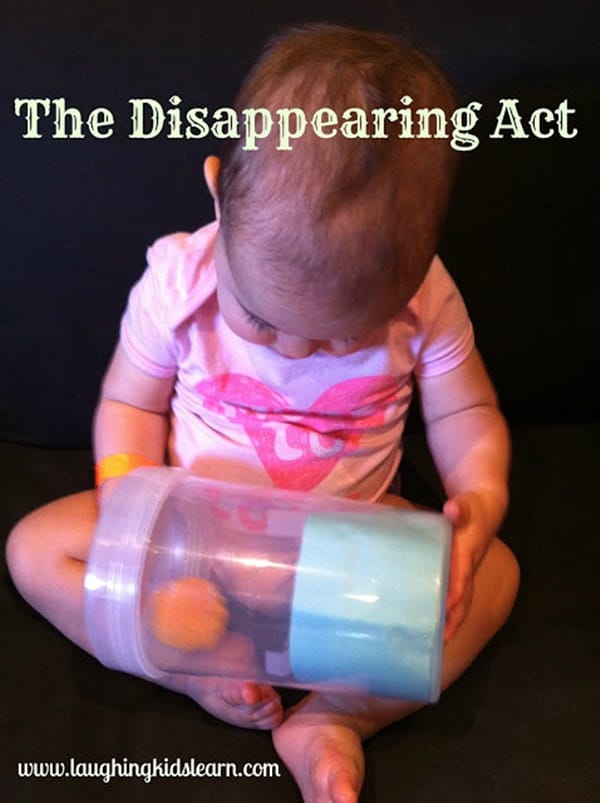 16. Create an Activity box for your baby so that it can solve various purposes and can be used to engage your 1 year kid for sometime in a single place.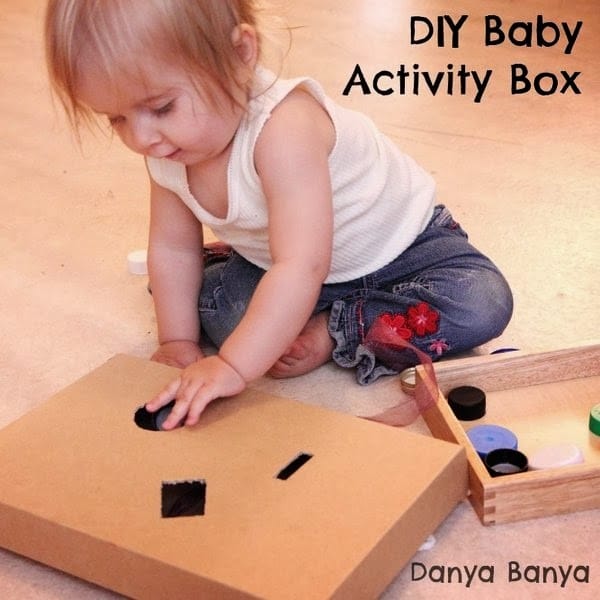 17. Do you know what babies love to do? Putting things from one place to another. This is their most favorite activity. Here's such an amazing idea.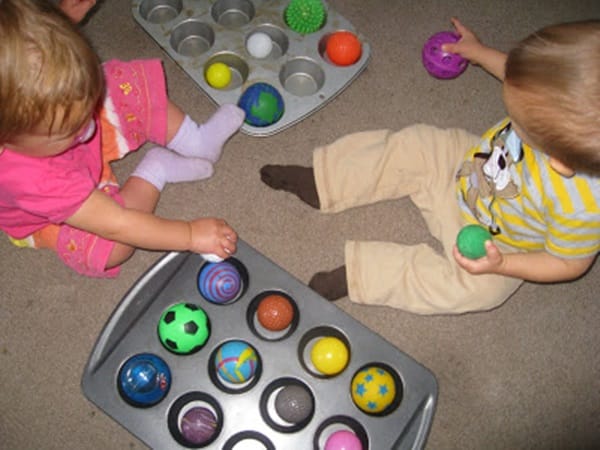 18. A recycled toy idea for every 1 year aged kid. Even it will be loved by some older babies but still we recommend it as an ideal choice for 1 year.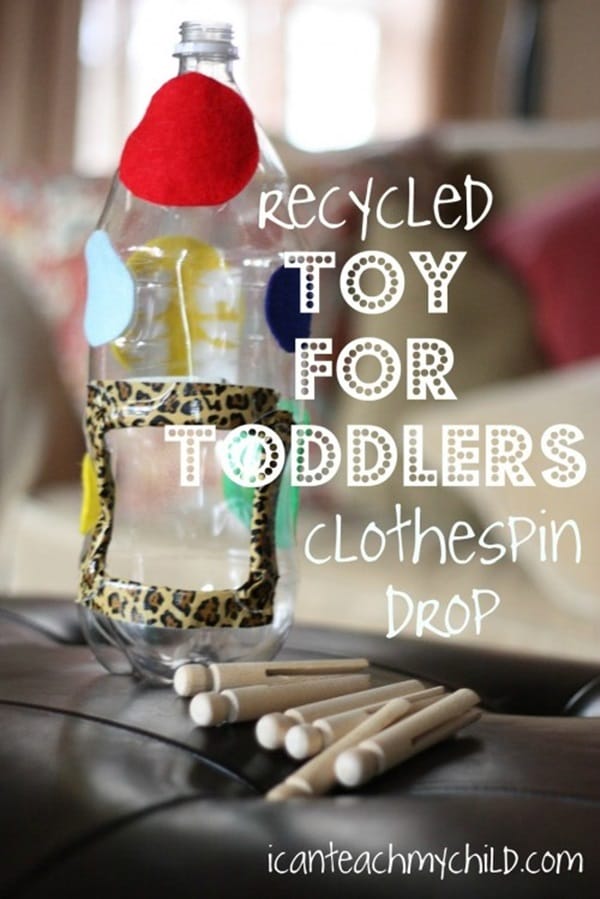 19. If you have multiple kids at home, you can try out something more interesting. Yes allow the siblings to make various things for the young one. They will also get engaged in it.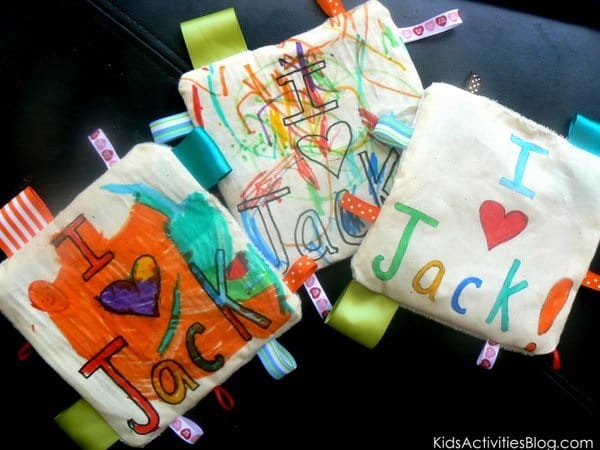 20. If you want some fun with water, here's an interesting idea for you. A must idea for the water loving babies.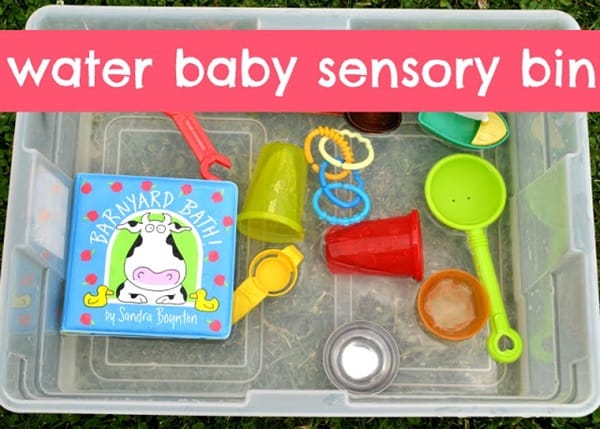 21. Make a cardboard tunnel and decorate it with various things for a thrilling experience of your kid.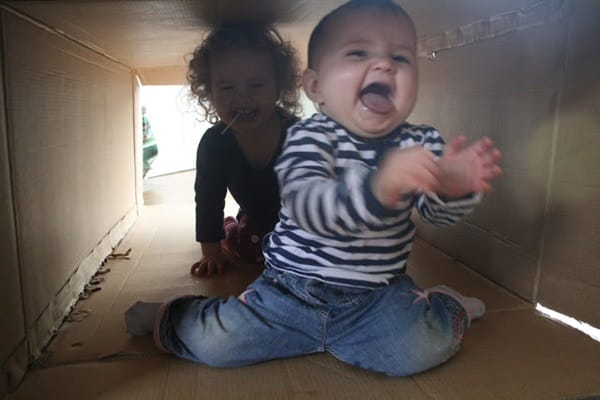 22. You will need just a few things a cardboard box, lights and knife to make some hole. Create a beautiful star box this Christmas for your lovely baby.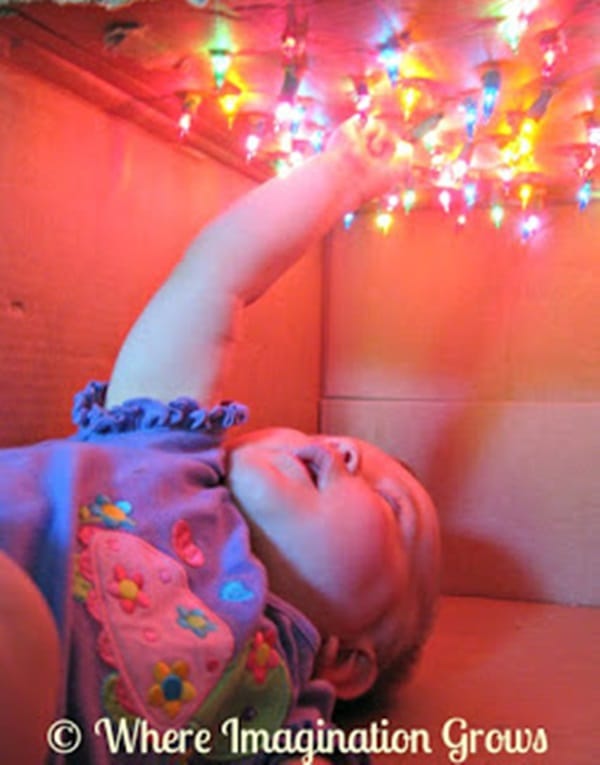 23. If you are a musician you will obviously want your kid to be a musician also. The great idea is to make them a rock star from their very young age. Have a look into this article.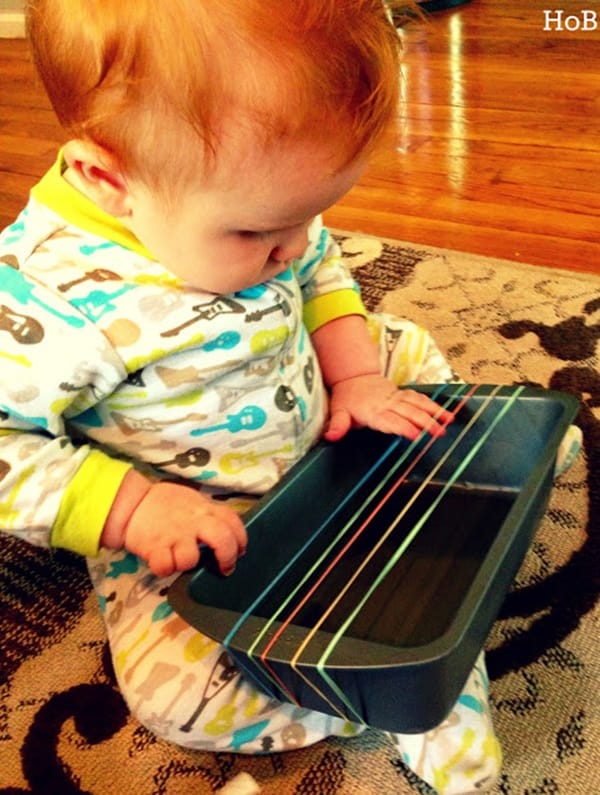 24. DIY sensory boards idea to make your kid feel special and attract them towards it. Your baby will obviously love the DIY work of their mother.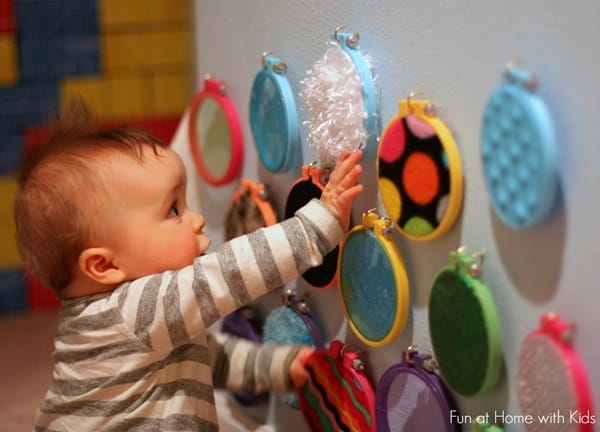 25. This is nothing but a squishy bag which you can make with cheap hair gel or any unused gel remaining at home.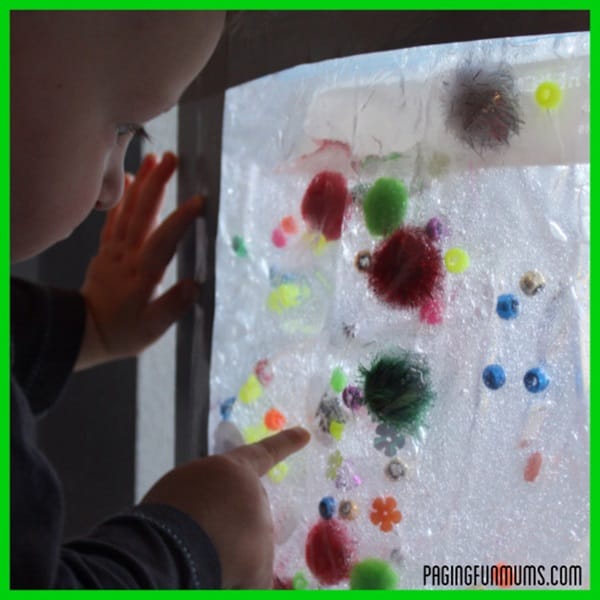 26. Sensory box for babies and toddlers. This is a great way to keep the kids in a festive mood.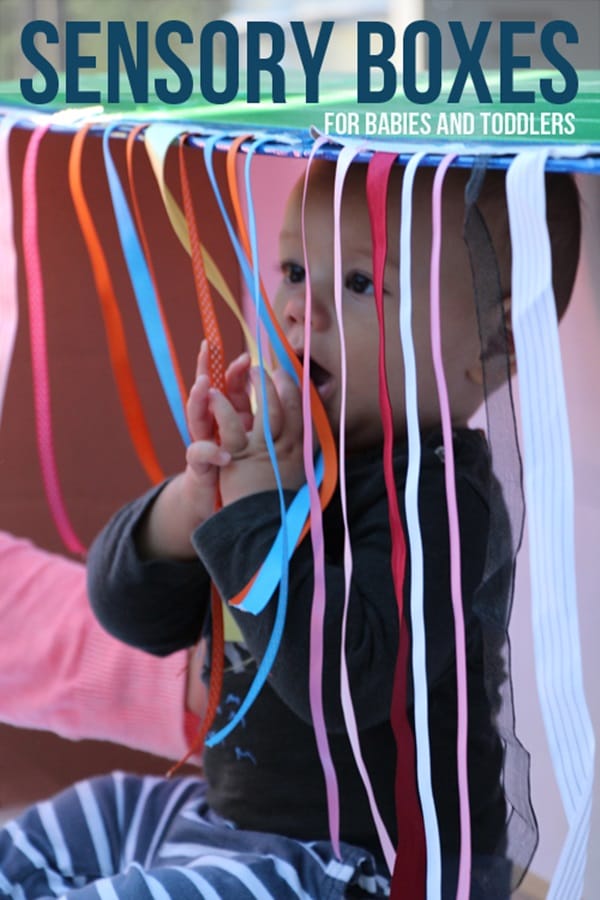 27. A great way to let your baby explore through this amazing touch and feel board.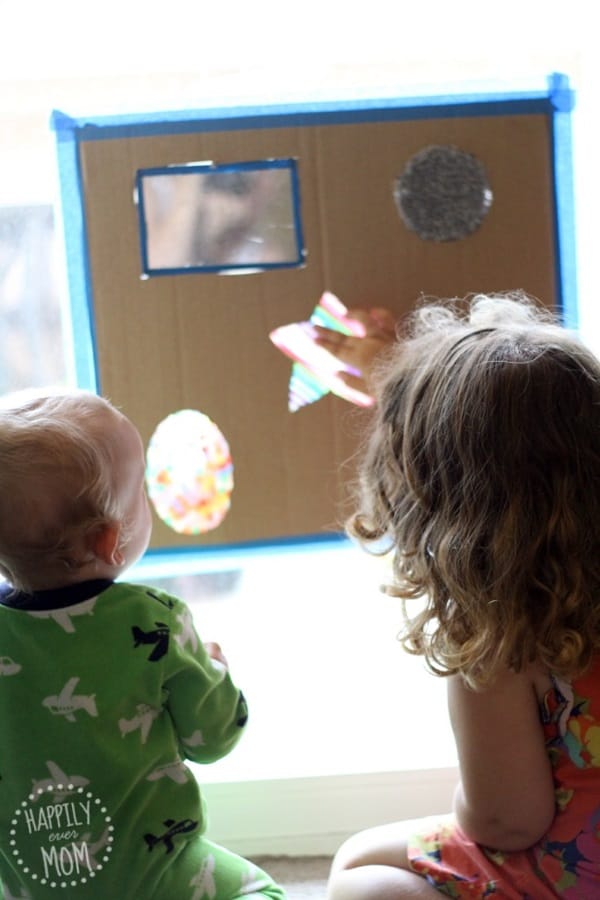 28. Make a beautiful and simple pom-pom to keep your baby playing for hours.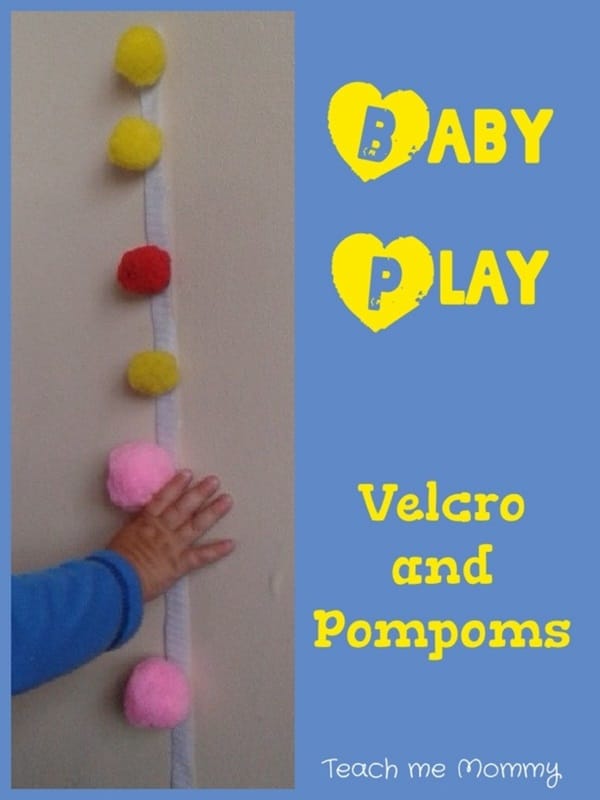 29. Another great thing to play in the bath tub before or during bath. But remember some baby catches cold quickly in water.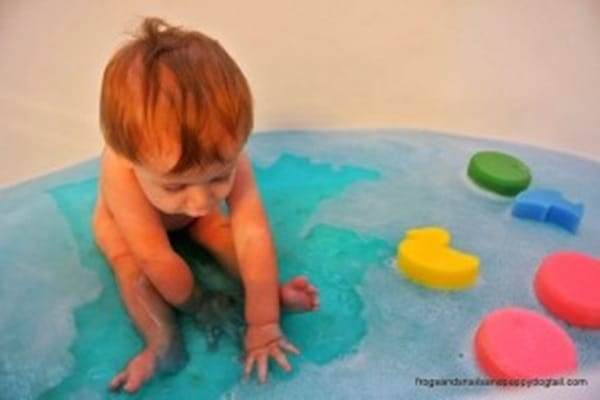 30. Take your baby near the window and try to understand them how a reflection is created of their own. At first they will get amazed but with time they start understanding the matter.