If you have one big shopping bag, that has tons of other small and big shopping bags in them, and you always have an eye on them to dispose of them, then wait! What if we told you that you can actually use those shopping bags as some really cool and amazing shopping bag ideas? Well, catch hold of your kids, and sit with them to come up with some cool home décor, made by you, that too out of what? Shopping bags, that otherwise are actually just waste. Take note guys, as we discuss some Amazing Shopping Bag Craft Ideas below.
Make your children learn amazing art pieces through which you can also decorate your home. Put a smile on your loved ones face by giving a handmade gift from a matchbox. Take out the artist in you and make use of the empty matchboxes in your house. Before you start with these Artistic Ways To Reuse Empty Matchbox, make sure you have your art kit ready to make your own masterpieces.
Amazing Shopping Bag Craft Ideas
Coupon Holder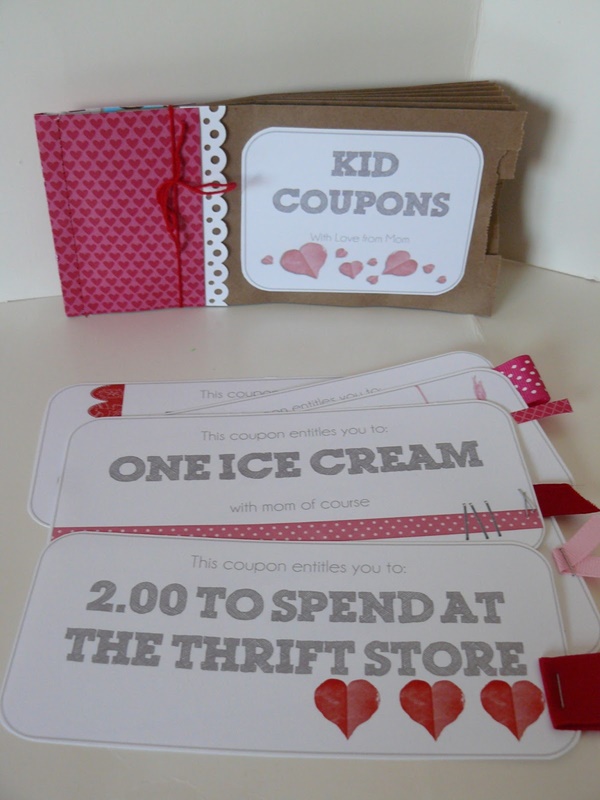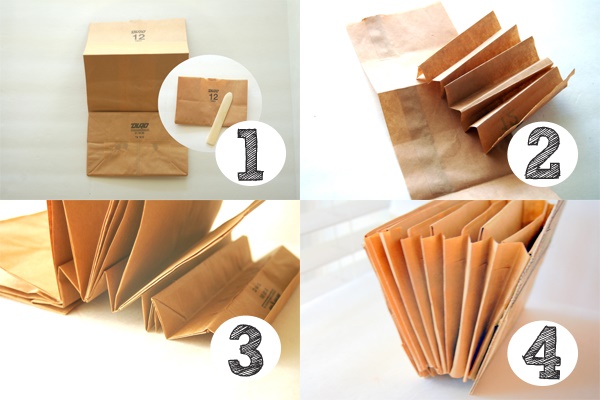 Take a lot of paper bags and stitch the bottoms together. This is done either for adding thickness to your coupon holder, or to add multiple coupons. Decorate the bottom of the paper bags. On the top, you can add one coupon each to each paper bag. Or, you can use the first paper bag opening to add it as a coupon holder.
Wall Hangings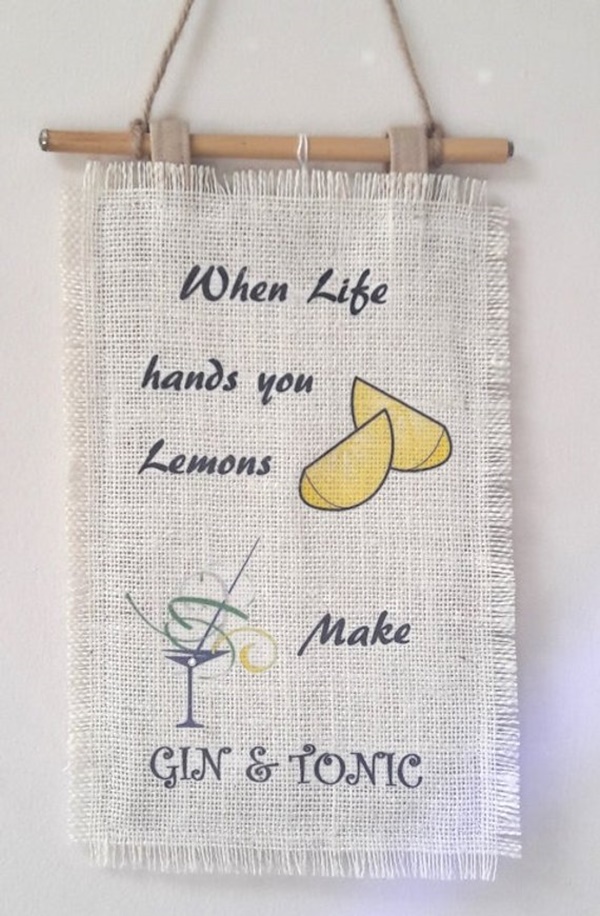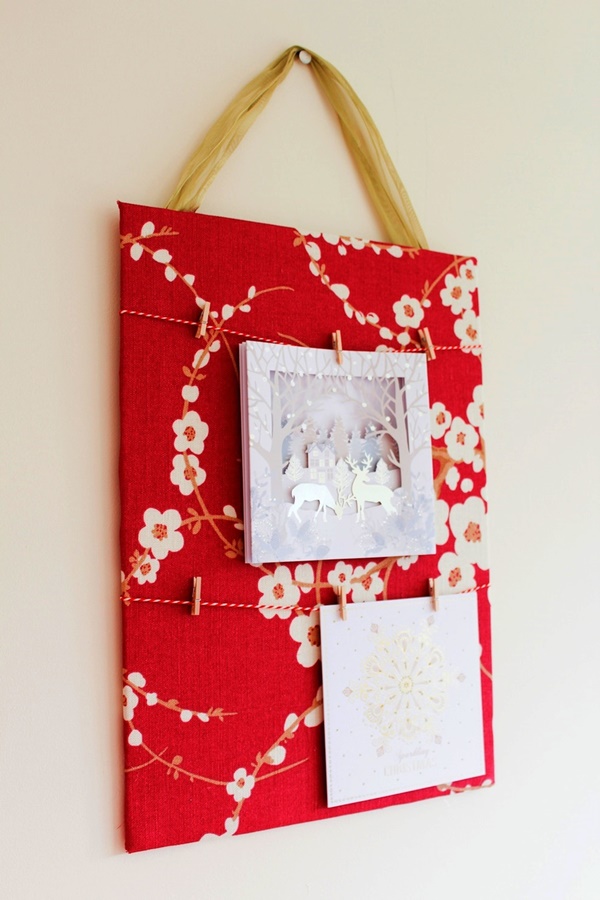 Be it a pirate or a doll, you can cut the shopping bags into the shapes, sizes, and designs of your choice. Color the bags, paint them into water, sky or mountains. Or, make a face out of the bag, add beads for eyes, use yarn to make mustache and hair. At the back, tie a small rope so that this can go as a wall hanging. You can also use the shopping bags to make outer borders of a photo frame.
Paper Vase Bag For Indoor Plants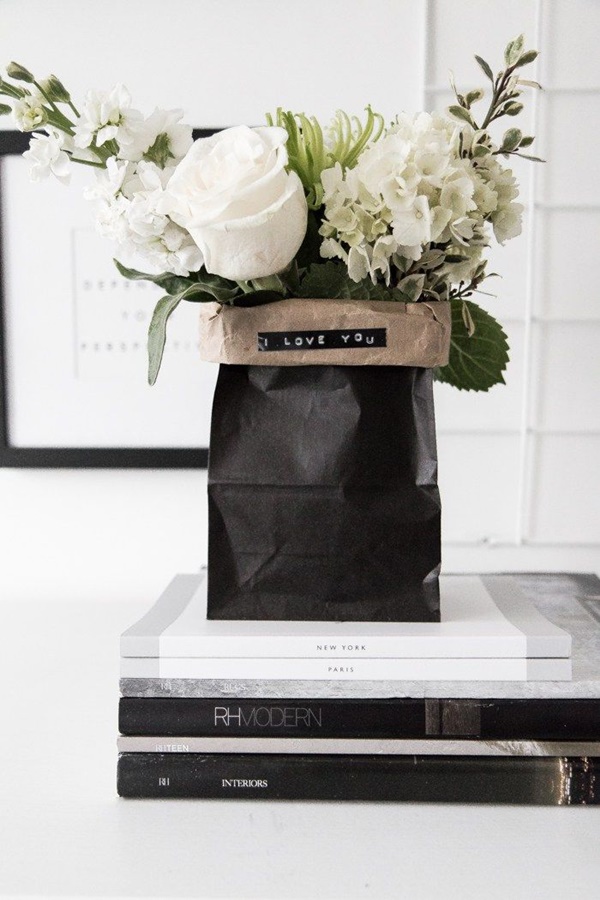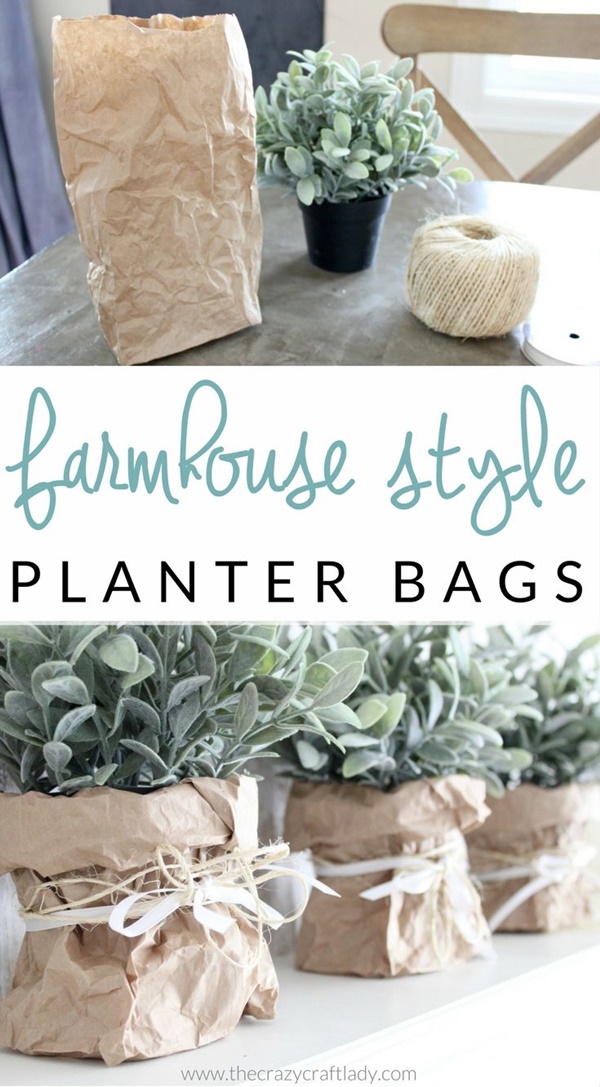 Yes! Doesn't the idea excite you already? The making process of this is also simple. You just need a lot of paper shopping bags to make these paper vases. Take the bags, crumple them into small sacks and fold the top. Now, carefully place the actual indoor plant vase into the paper bag. If you want, you can also stick the paper bag to one place. You can color them, or tie ribbons around to make it more attractive.
There will be times when your kid's diary will have homework to make something out of specific materials. In such cases, do not panic, because, trust us – this is just the beginning, and to help you sail through the tough hurdles at the beginning, here are some amazing yet Easy Black and White Craft Ideas for Preschool.
Outer Shell For Lanterns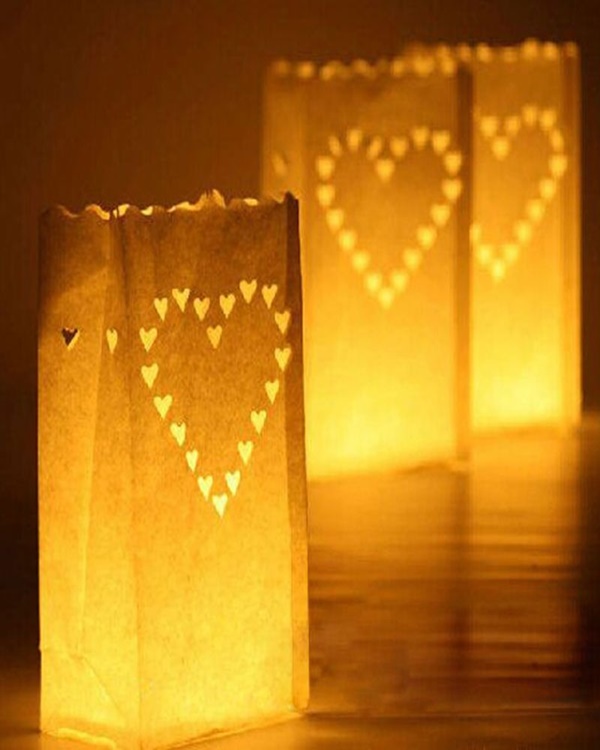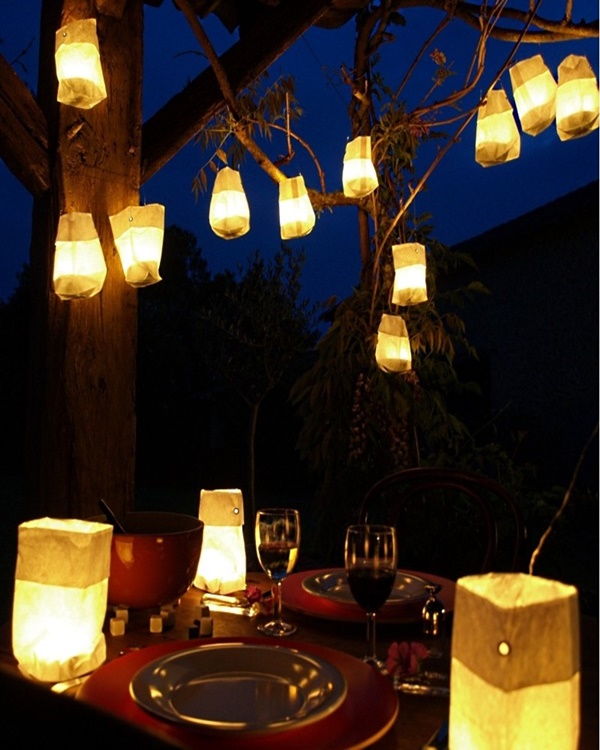 If you have lanterns hanging and wished for some creativity to it, then why not use the shopping bags that you might just throw away? Cut the bottoms of the bag, have a zig zag shape of the top of the bag. Now, cut holes in the middle of the bag, where the lantern light will pass through. If you do not want to cut it through, you can draw some faces or designs on the bag, and carefully place it on the outers of a lantern. The light will flow through it, casting a unique shadow with the shopping bags.
Bouquet Bags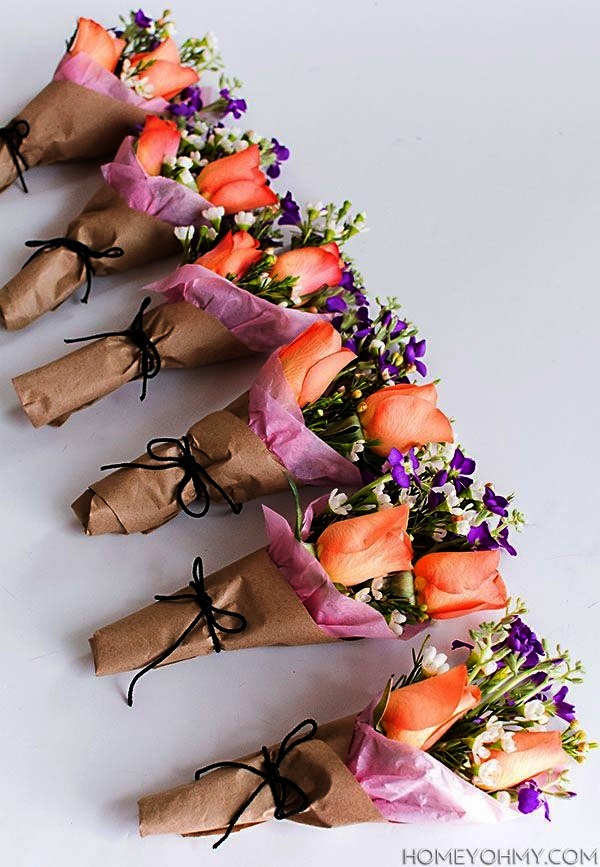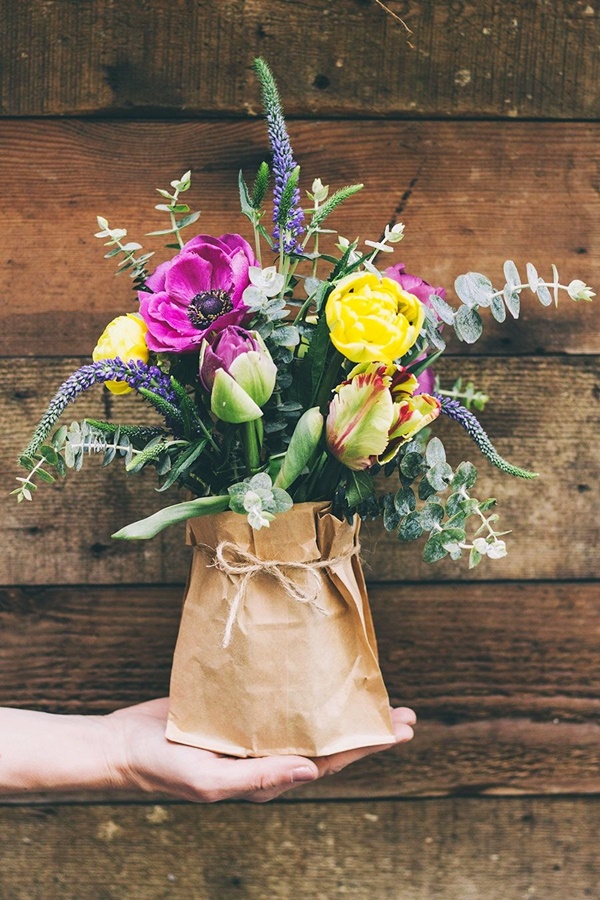 If you keep gifting a lot of bouquets which are made of plants and flowers of your own, then it is time for you to ditch the sponges and plastics that are the base of bouquets. Instead, take a paper bag, place a glass vase into it with water. Now, place all the fresh flowers into it. Your paper bag is going to act as a protector of the glass on the go and will also act as a gift pack! You can color the shopping bag if you want to make it look colorful.
Artificial Bird Nests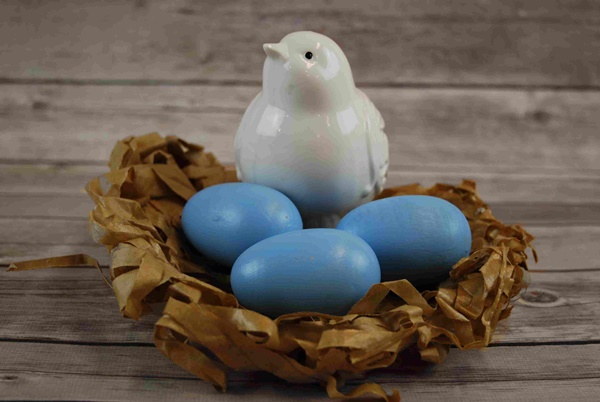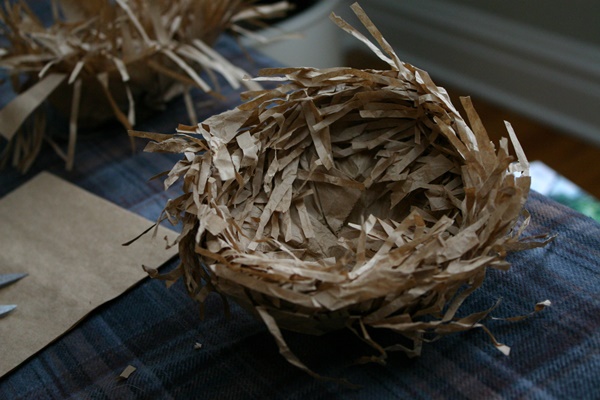 This is as easy as it sounds. If you wish to create a table decoration, then a bird's nest is a cool idea. To make the nest, cut your shopping bag into long strips. Take a waste bowl, cover it with transparent wrap. Now, add glue to it and randomly stick the bag strips to the bowl in such a way that it is randomly spread and cover the entire bottom of the bowl to look like a nest. Now, on the top, repeat the same.
You can take inspiration from these Cool DIY Keys and Mail Organizing Ideas and make some for yourself.
Origami Paper Shade For Bulbs Or Lamps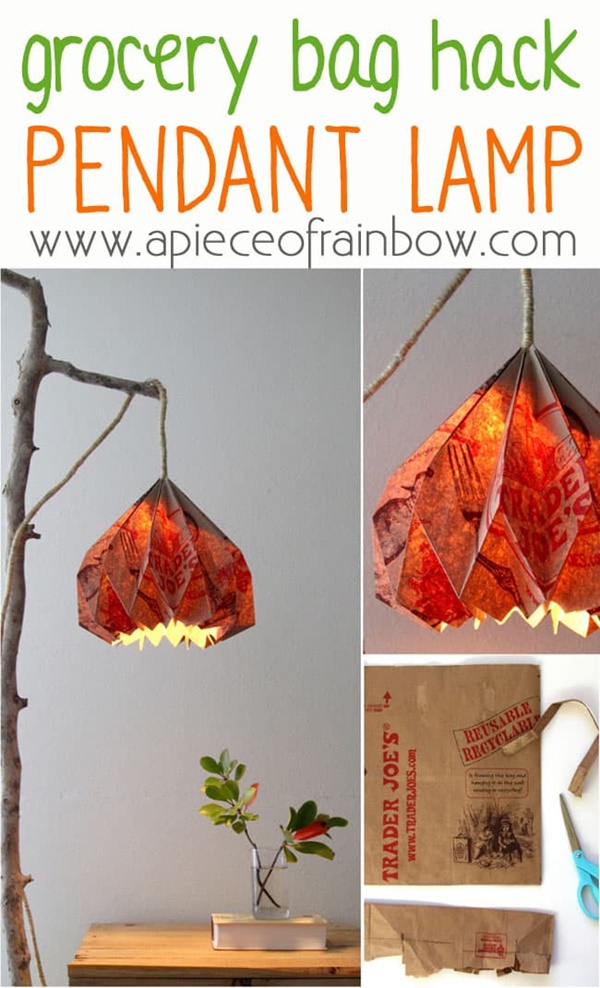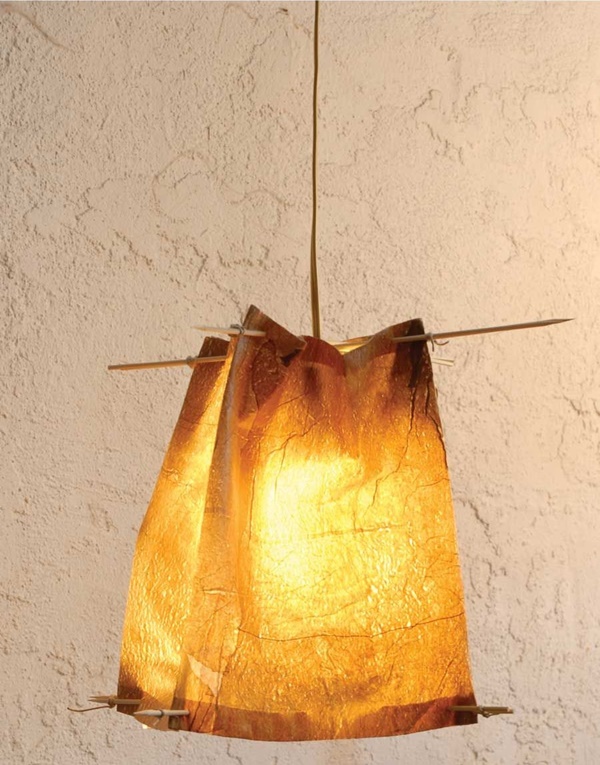 Take two same sized paper bags and cut the edges to get it into a normal rectangle. Now, fold it upside down (in the form of a fan). Try to have even number of folds. Now, fold the first row of the folds half way into a triangle. Repeat this fold on both sides of each outer fold. Take the other paper bag, and make half the folds of the first paper bag and make the same triangle shapes to it. Join both the paper bags together fold by fold with glue. Now, make holes at the top of the origami so that you can hang it over the lamp.
Wall Wreath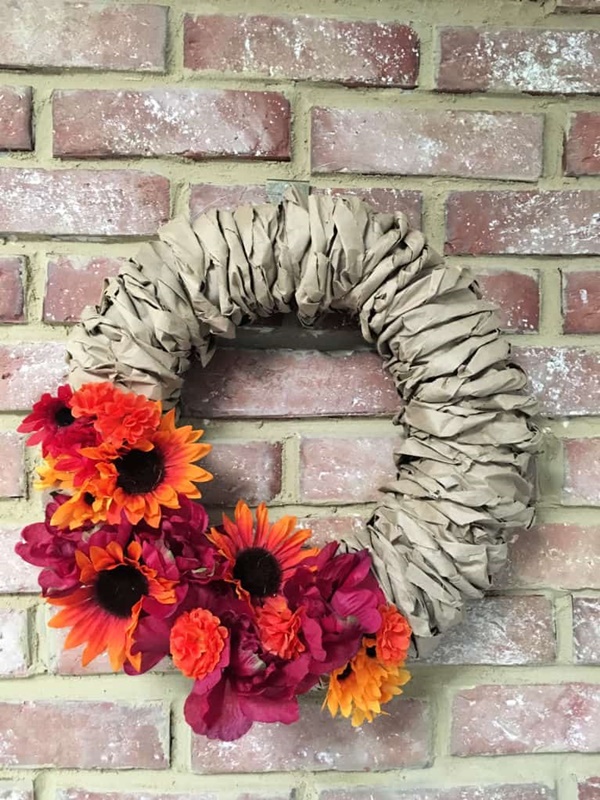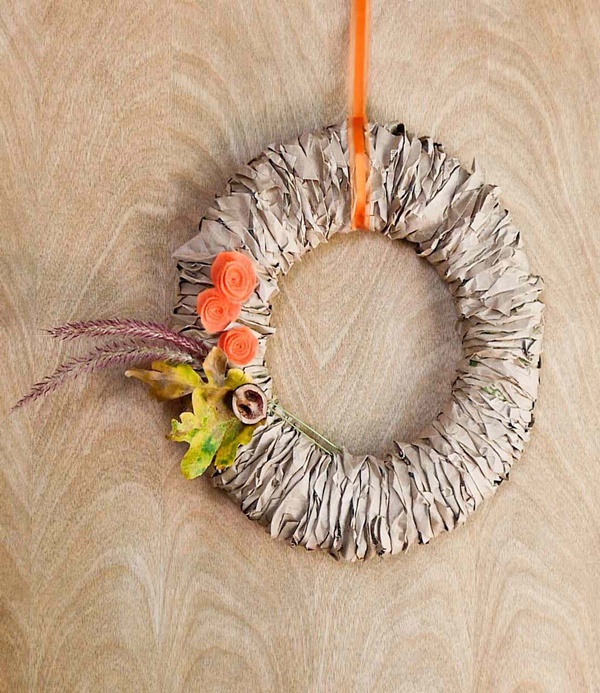 Making this Amazing Shopping Bag Craft Ideas is simple – just cut a lot of paper bags into crinkled strips. Now, get them all together. You can use foam as the base and stick the paper bags around it. Cover the entire foam with paper bags in a particular order and the wreath is ready. To add to the beauty, stick some flowers on top. If you want, you can also paint the wreath with a different color or leave it as is.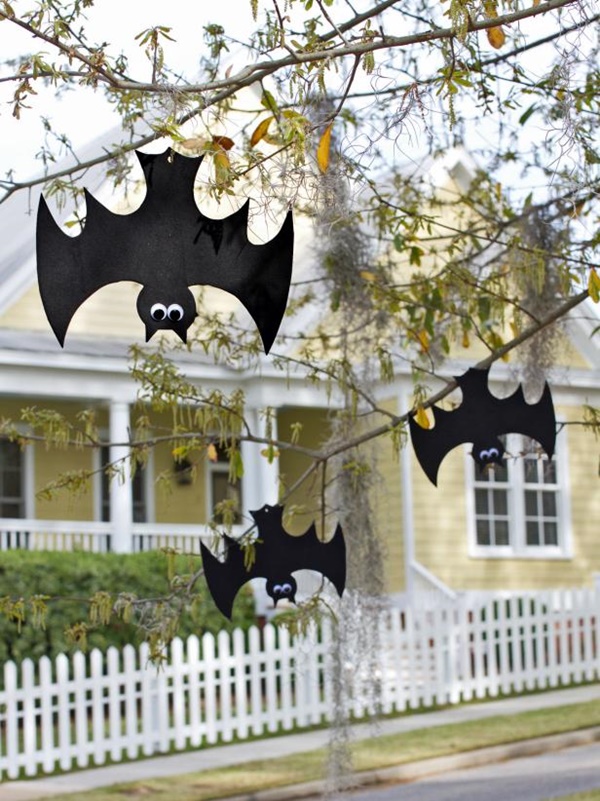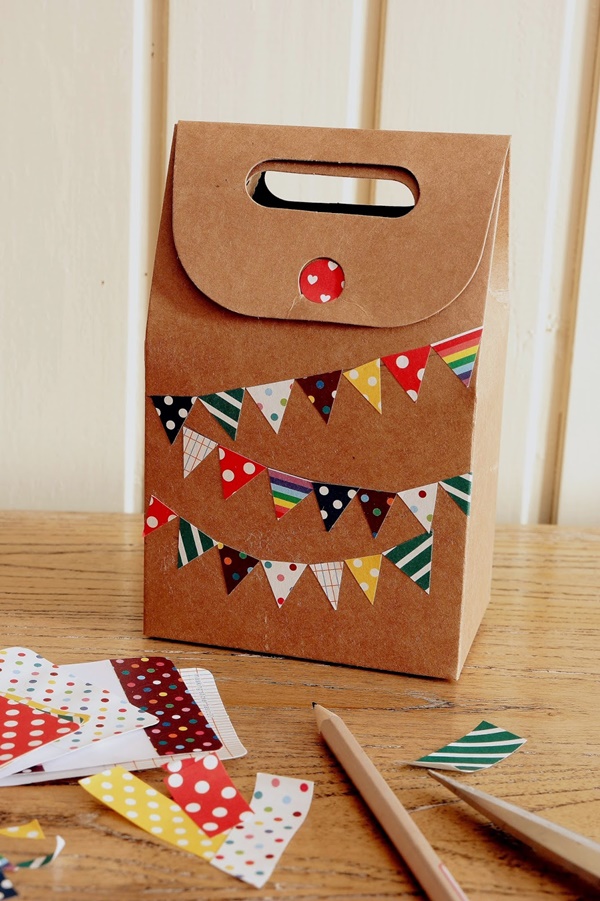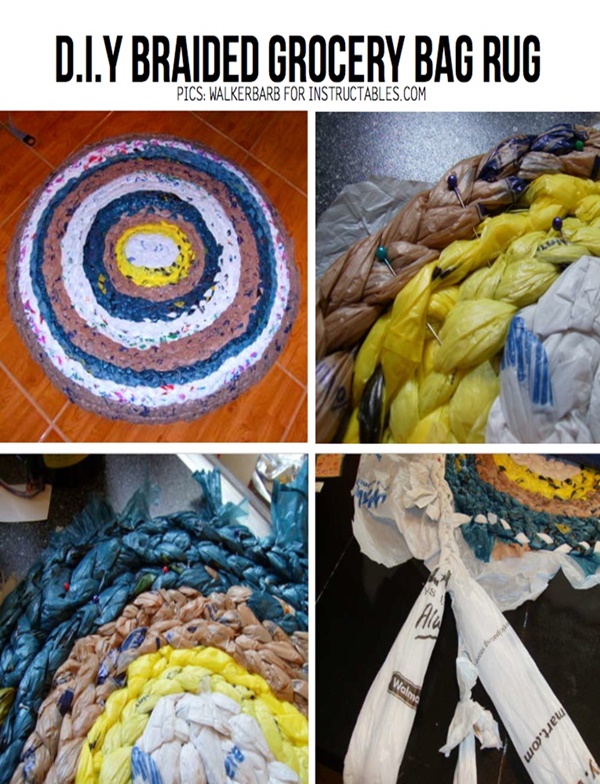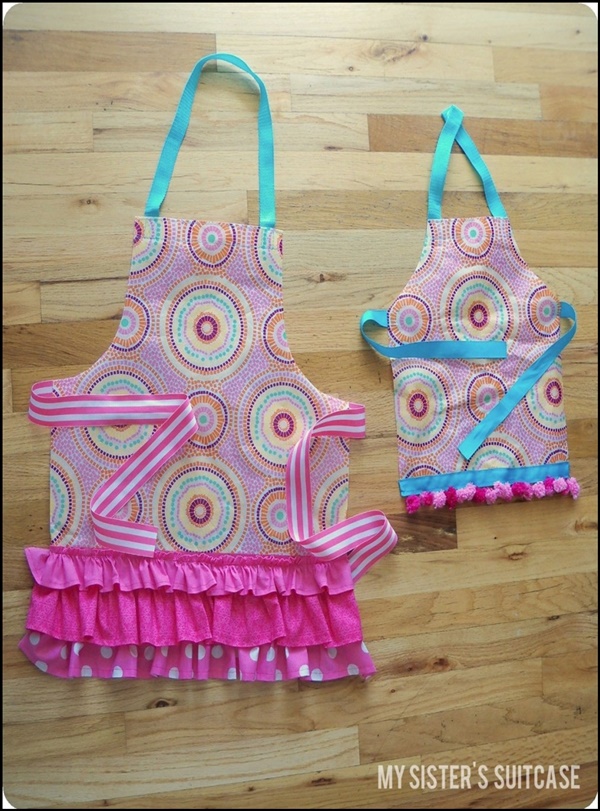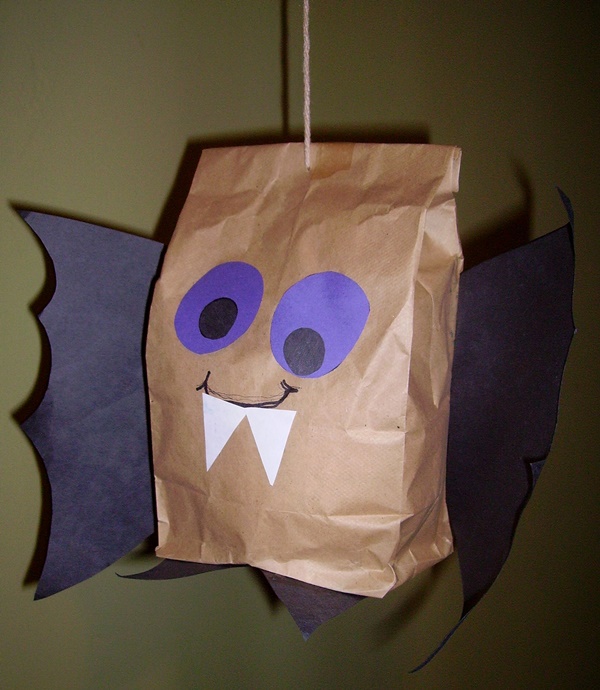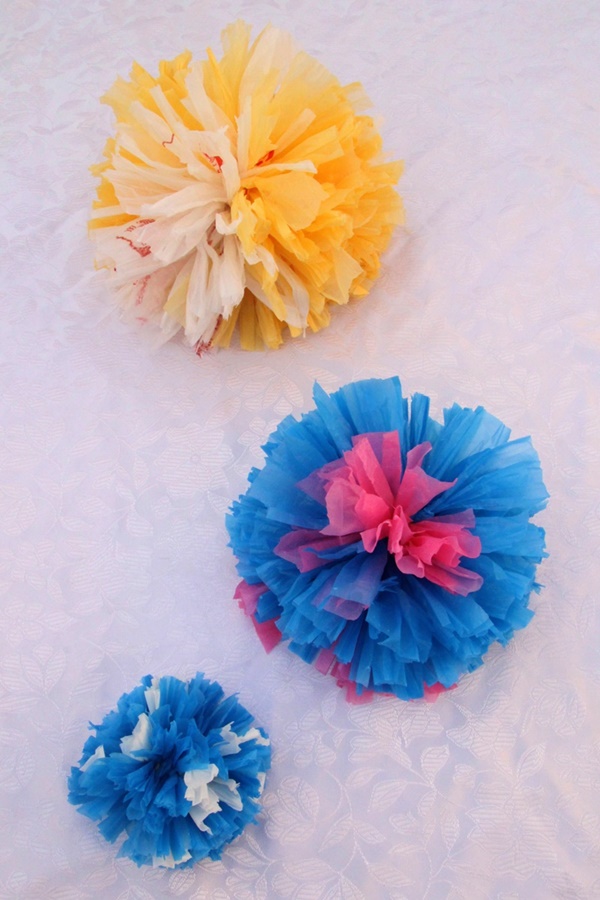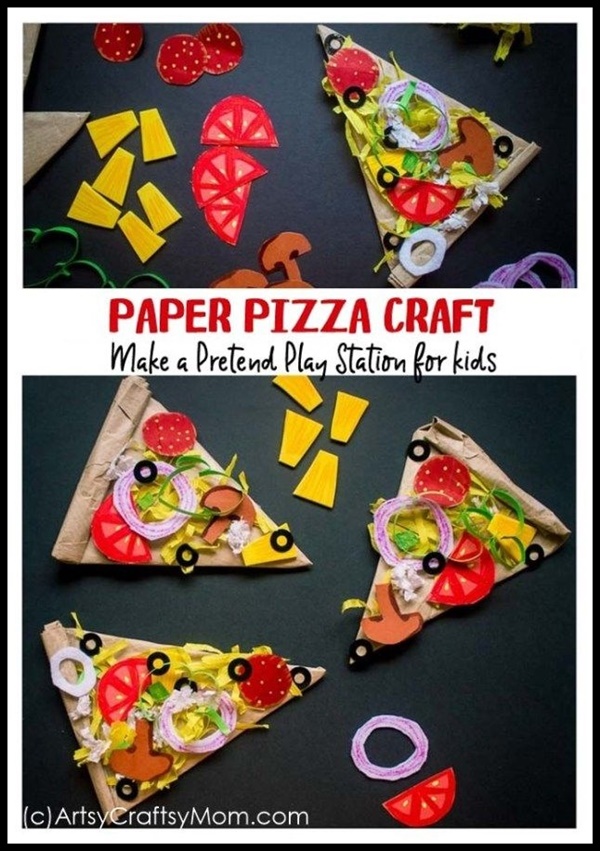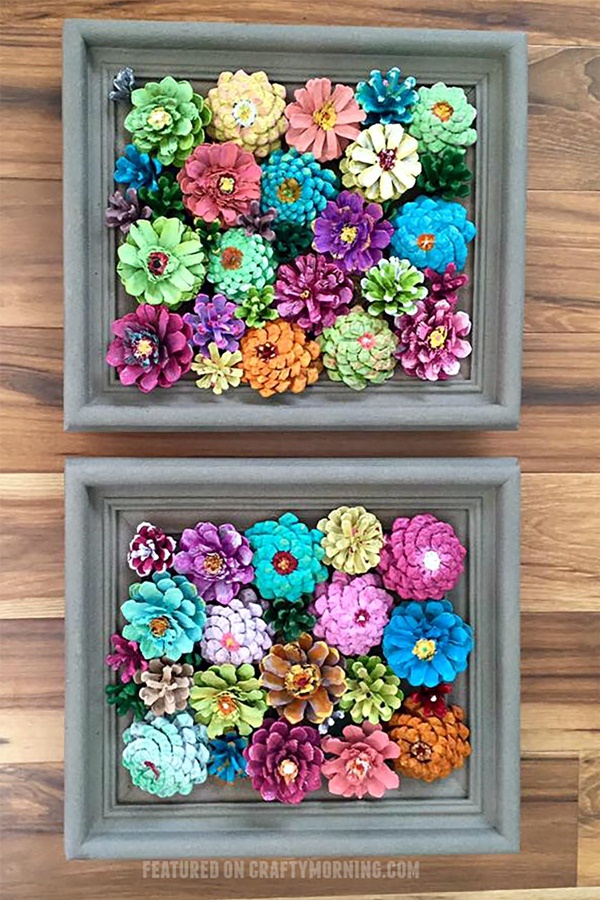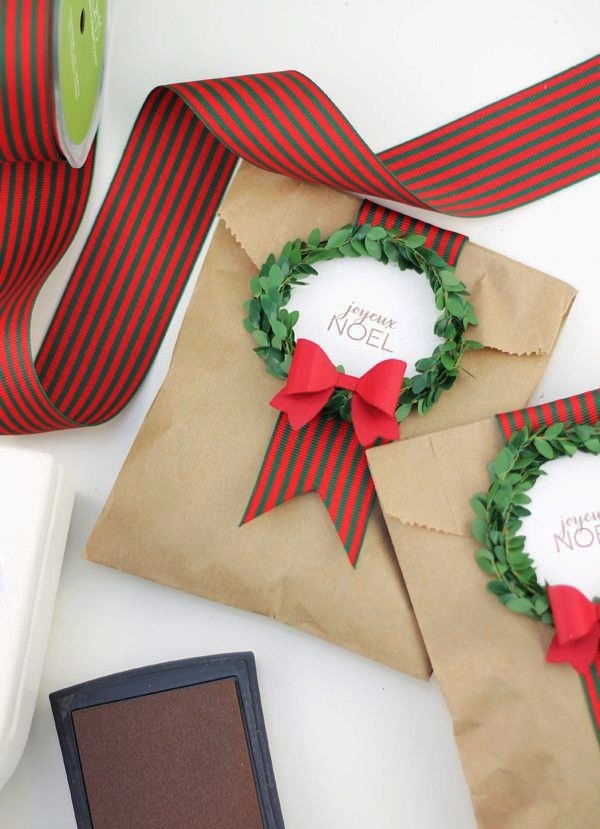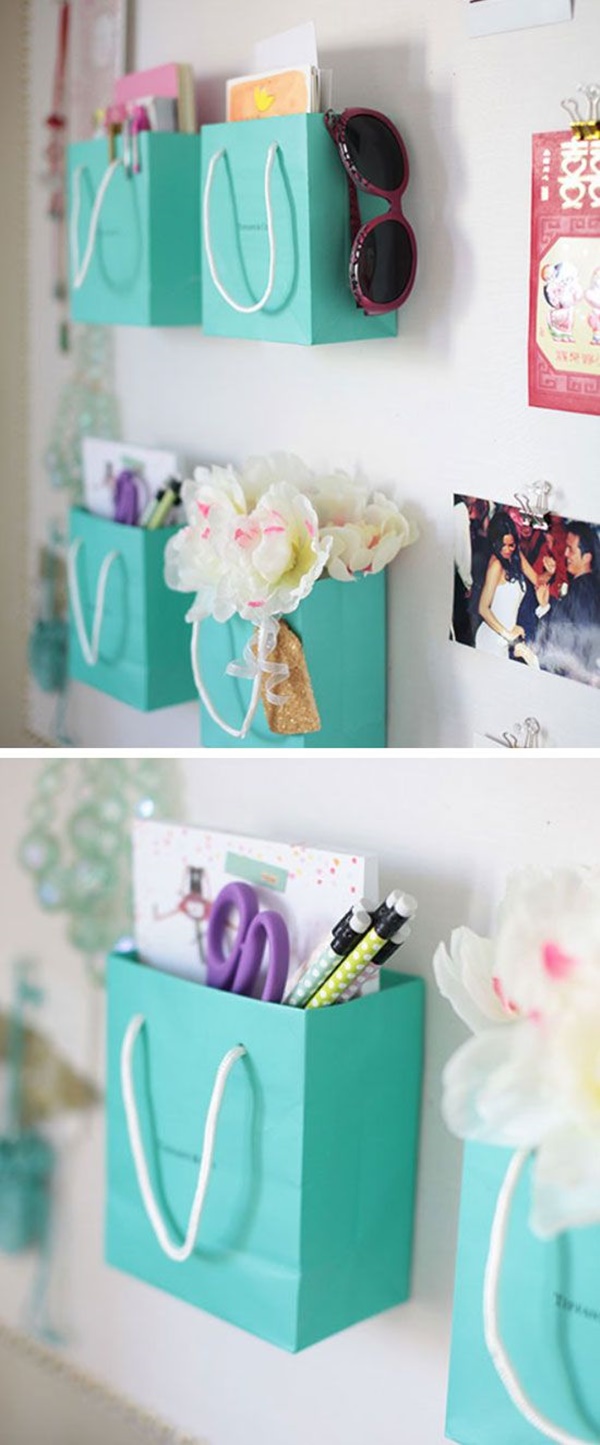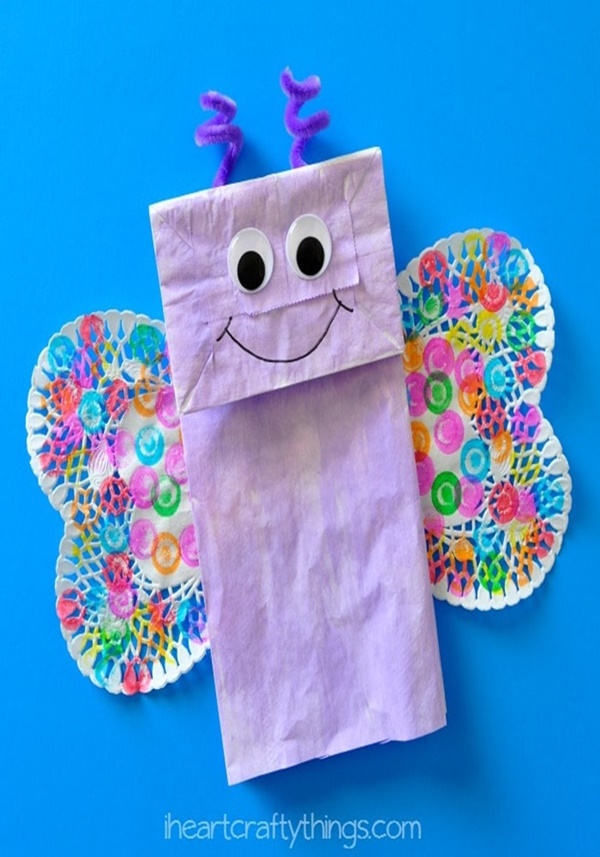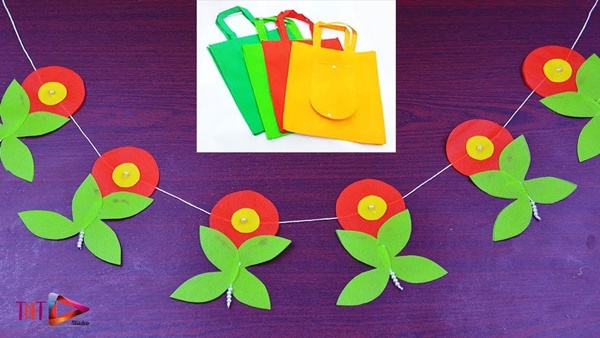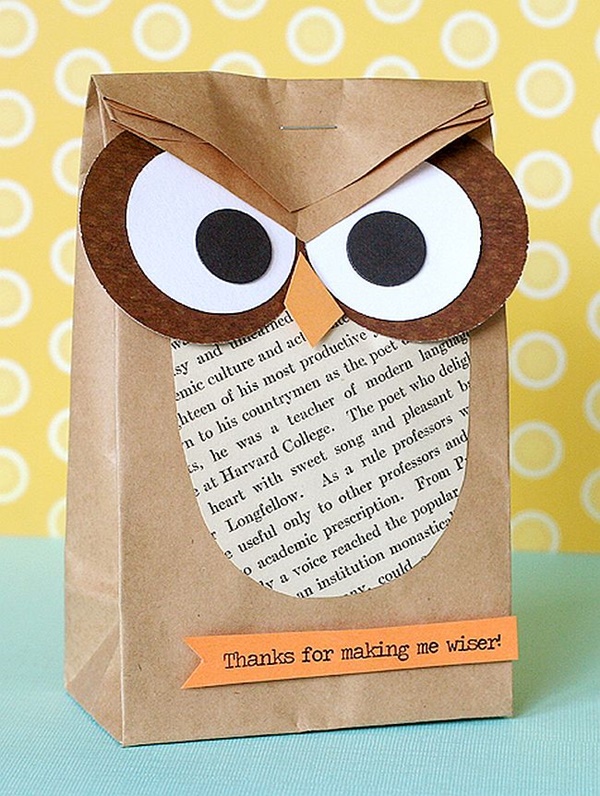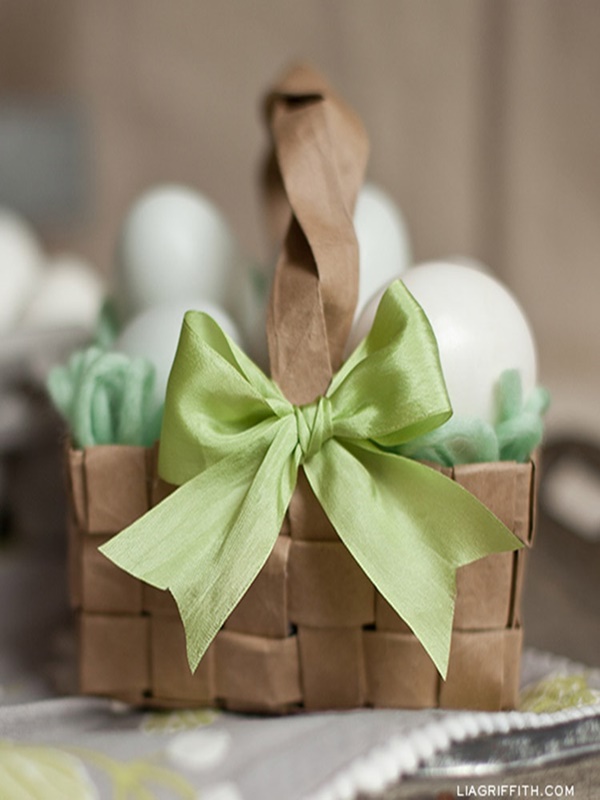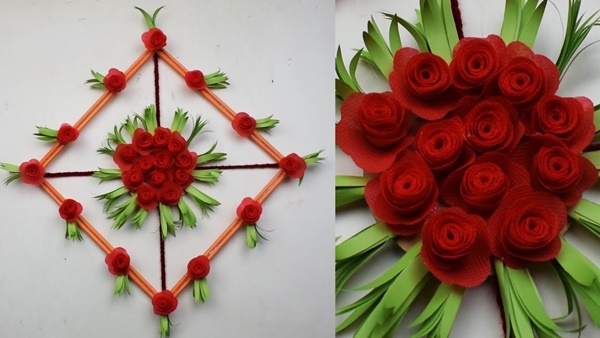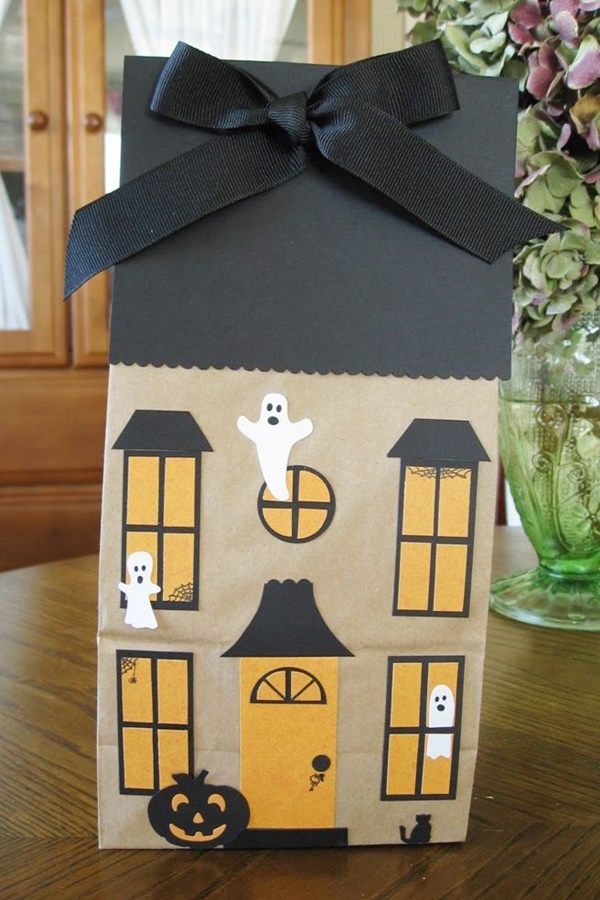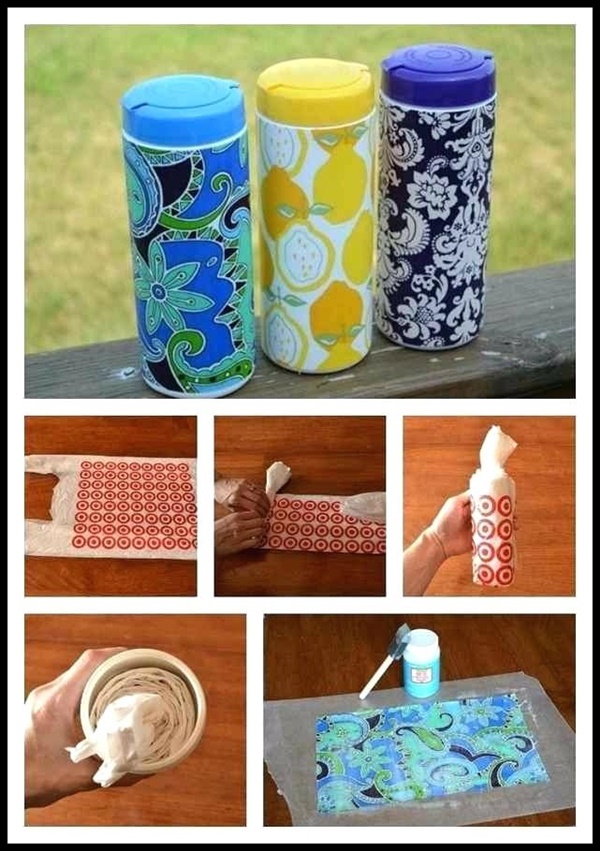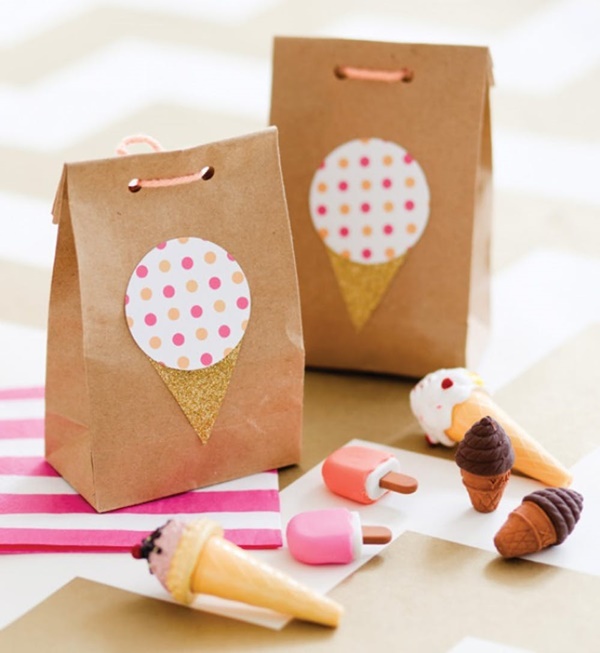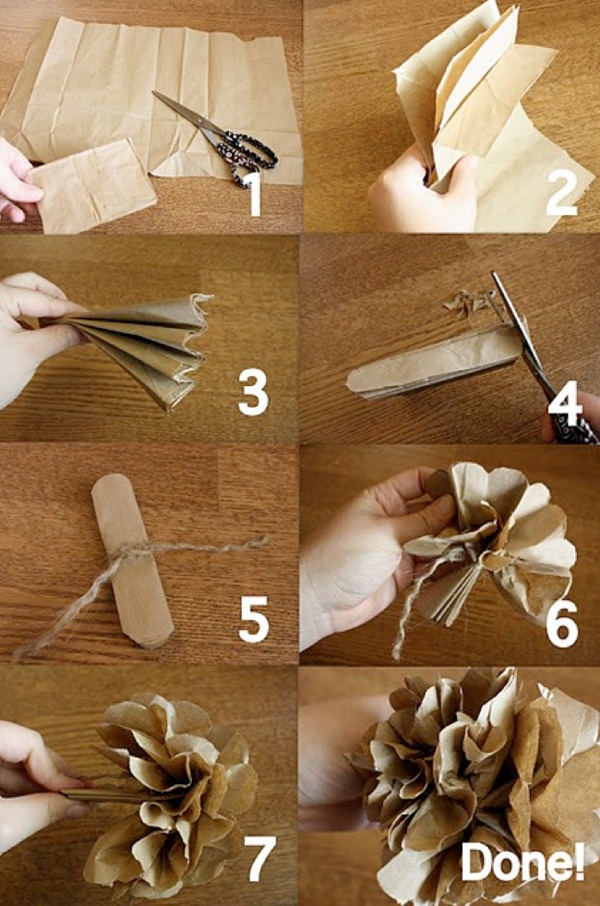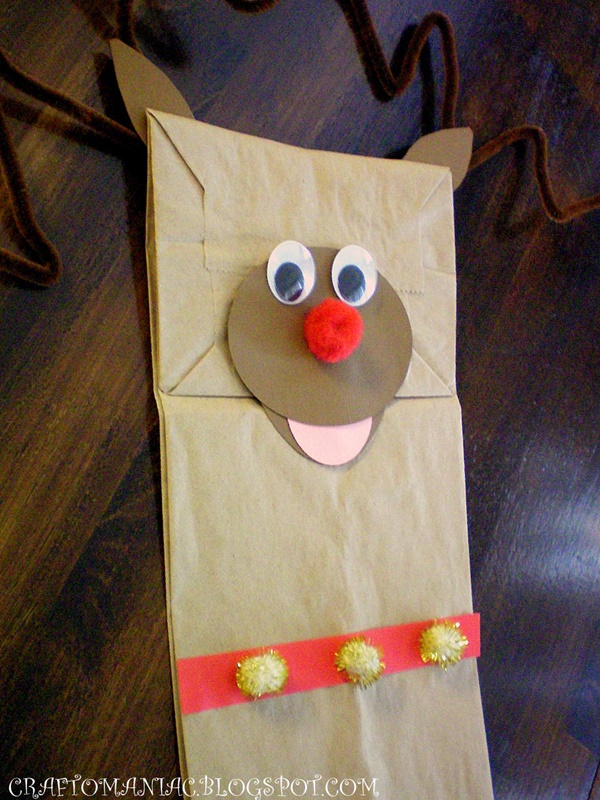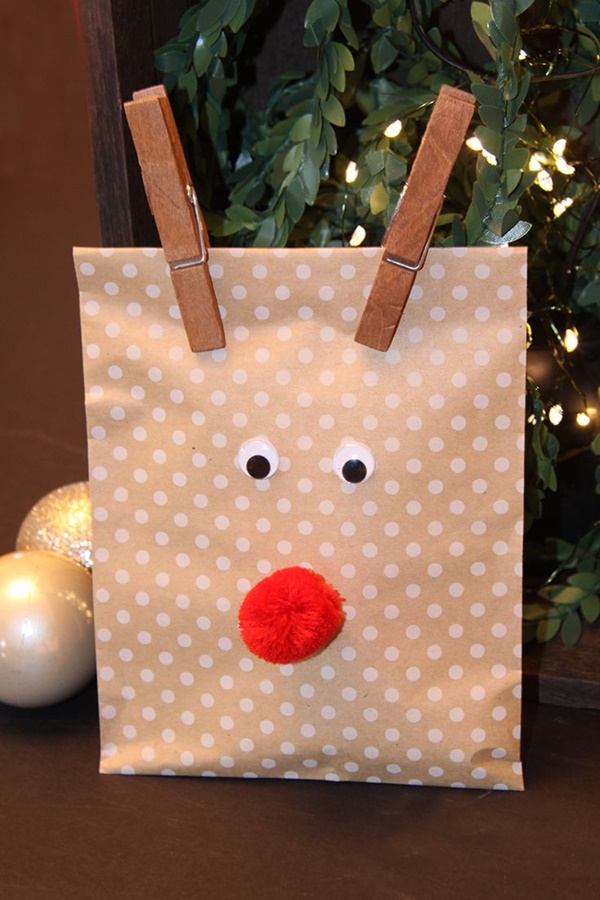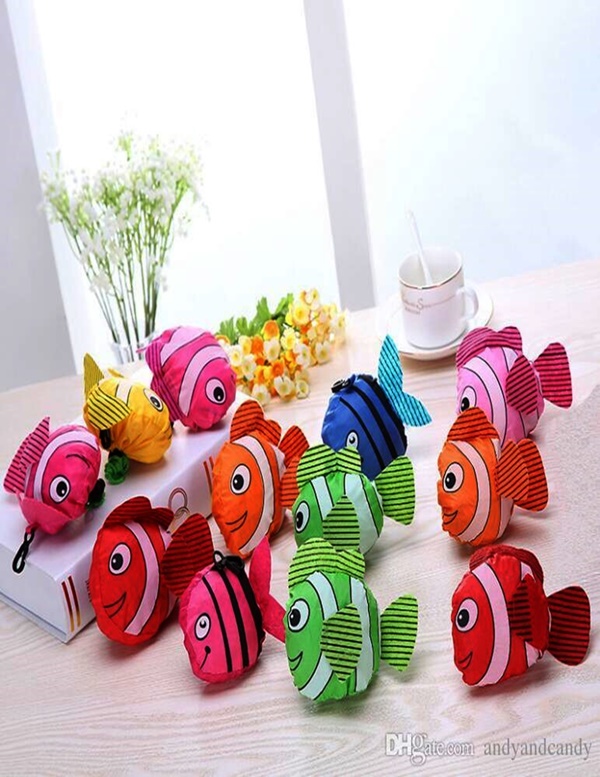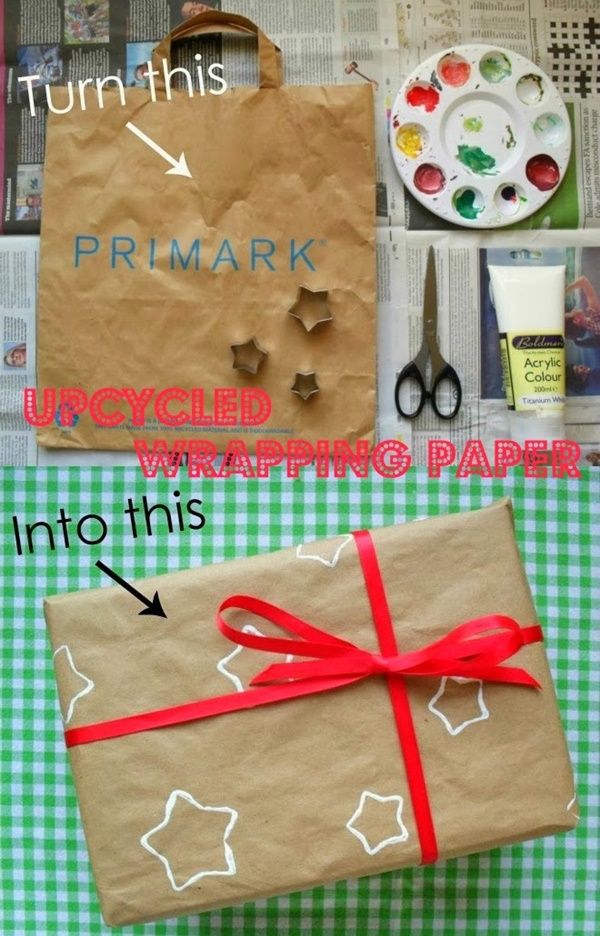 Recycling several plastic materials, have now become a trend these days. Have piles of plastic bags here and there, pull out your creative skills and make these DIY Plastic Bag Recycling Projects work well for your kids.
So, from now on – do not dispose of shopping bags, because you know what to do with them and how to try these Amazing Shopping Bag Craft Ideas!