In the present global situation it is very tough to have a big house with lots of space. Actually the apartment culture has changed everything with time. Due to the high rise of population in almost every country getting a minimum space to stay is also a tough job. Actually people now look for some shelter without any large fascination. But whatever may be we people have to adjust with the scenario and fit us within the small apartment space we get. But using the small space in a versatile way is really a factor. For that you will need a lot of decoration ideas and we say that when you have almost came to this article, know you will get to know some amazing ways to use your empty vertical places in your small home.
Amazing Ways to use your Empty Vertical Space:
Photo frame Jewelry Organizer: Here's a really interesting DIY project that will let you use your empty wall in an amazing way. If you have a big collection of jewelry and thinking about how to keep it in an organized way, this is an idea you must look into. You will need just three things, a vintage photo frame, chicken wire and paint to make such a wonderful thing.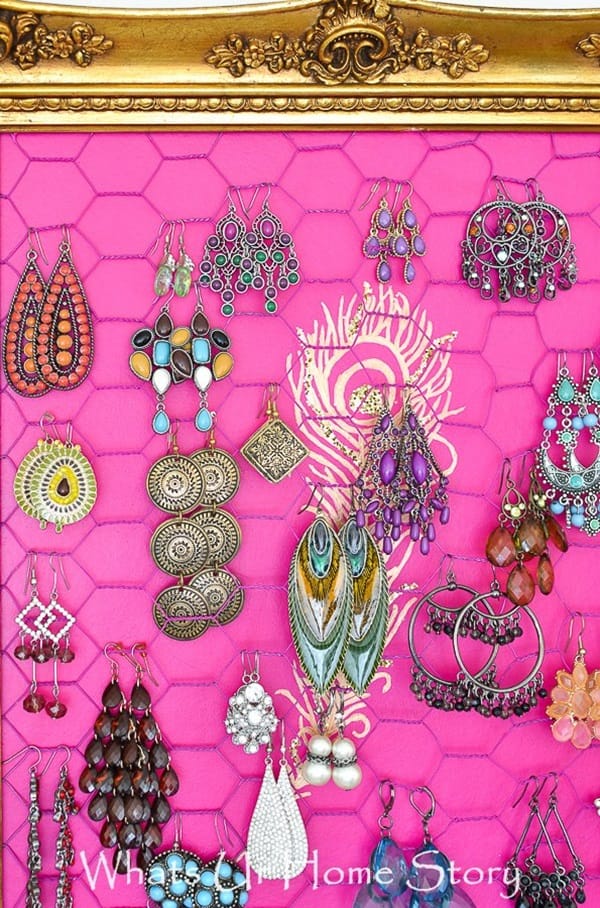 DIY Plant Pockets: Actually it is very hard to get a garden space in small apartments, but some people really loves gardening and take it as their hobby. But there is not to get confused even if you don't have extra space to give on gardening. Create this DIY Plant Pockets for vertical gardening idea. This is really great for the houses where there is no outdoor space.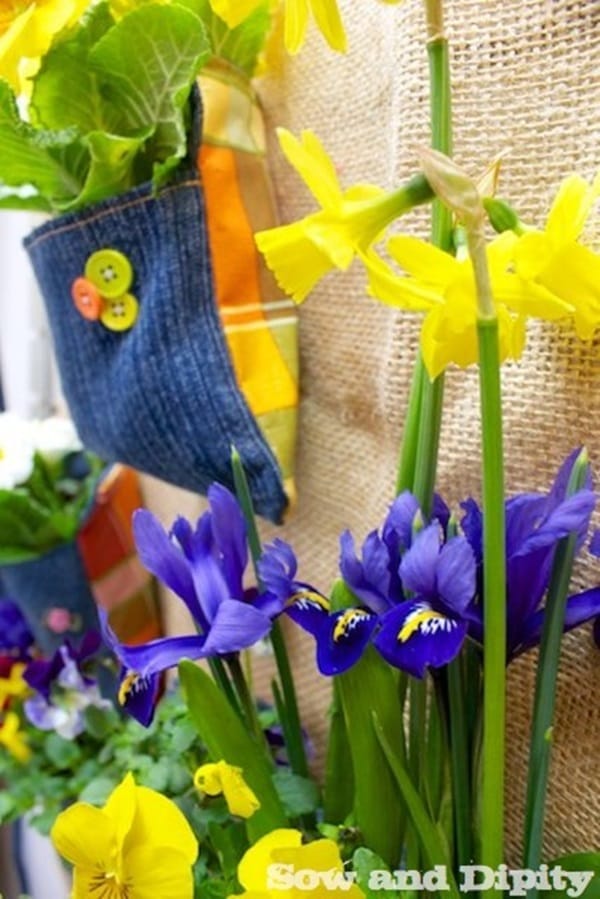 Stair Playroom Decoration: Most of the time we see that the playroom under our stair remains unused. This is because of the small space we don't get how to manage it. But here's an idea that is creative enough to make anyone mad. Have a rock and roll time under your stairs with your favorite ones or friends.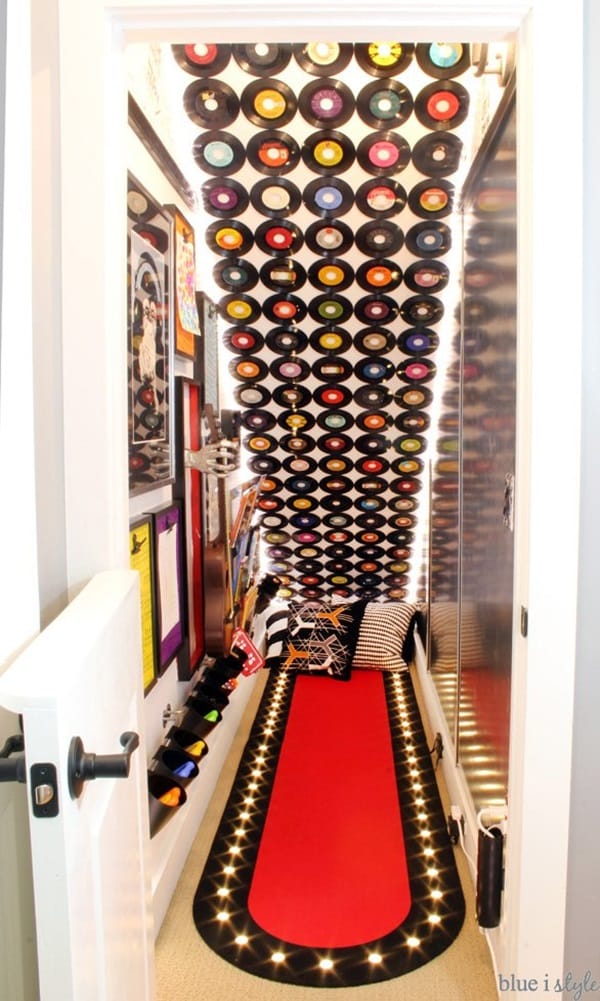 DIY Barn Wood Wall Bin: This is a project that is enough to make you excited. Arrange for some old drawer fronts and a long piece of barn wood to make a beautiful bin in your bathroom wall. It almost looks attractive in any type of bathroom and the most important thing is that you hardly have to spend huge money or space behind it. Just you will need some time to make it.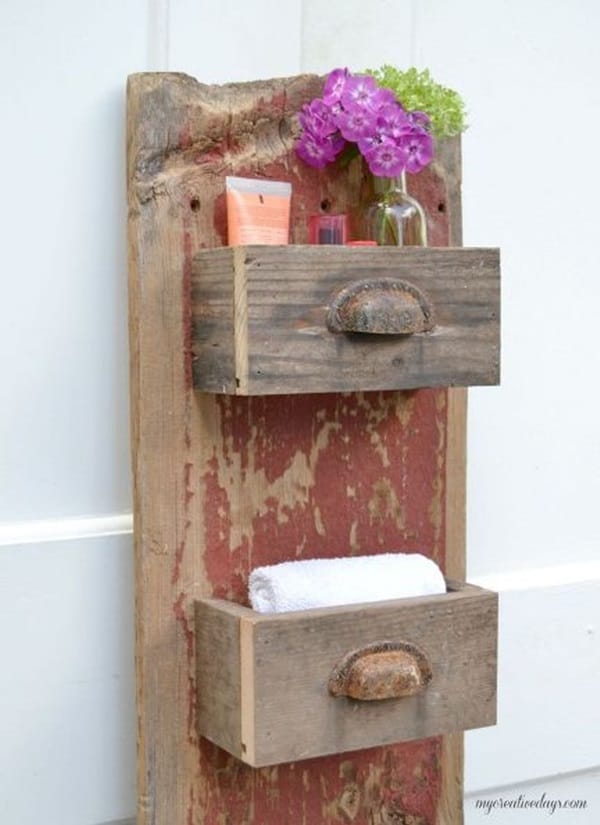 Vertical Storage in Empty Kitchen Space: Actually it is very hard to find enough space in a small kitchen. But when your kitchen is mall you have to look for some other ways to use those small empty spaces. If you use cookbooks or other recipes or magazines in your kitchen, you can keep them in any of your small space in the kitchen. Here's an amazing tutorial for that.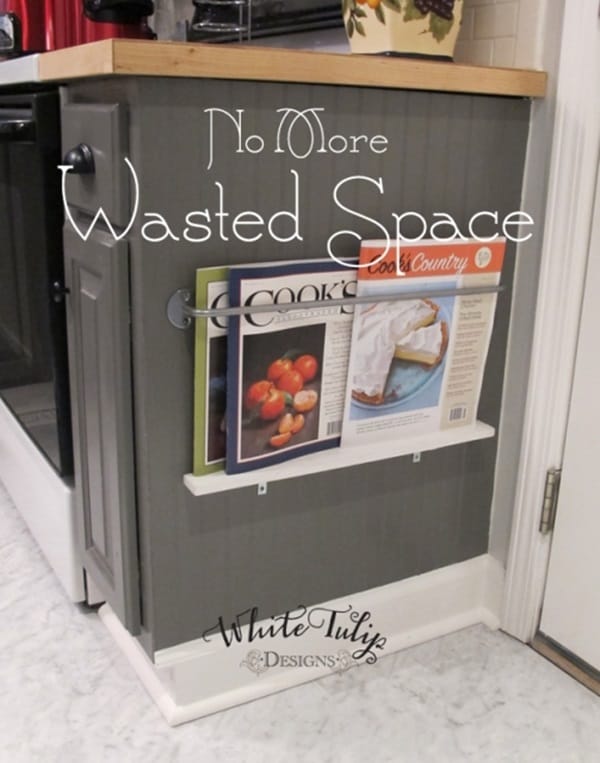 Vertical Storage behind the Cabinet Door: It's the generation of modular kitchen and so we almost try to use each and every space we find there. But actually finding out these small spaces here and there is really very hard. Have you ever thought that there is a space behind your kitchen cabinet door? Yes you can easily use that space to keep chopping board and wood pieces there.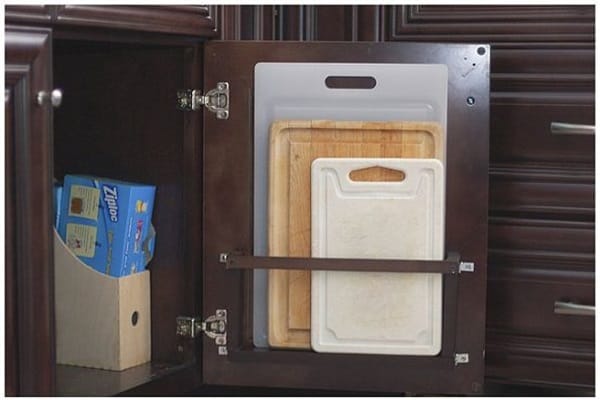 Ironing Board Organizer: If you have any unused ironing board in your home lying in the garage or store room, please don't throw it away. Instead you can make out a very beautiful thing from that. You all need some organizers to keep our things organized in a single place. And you unused ironing board will help you to make such an organizer within a few minutes.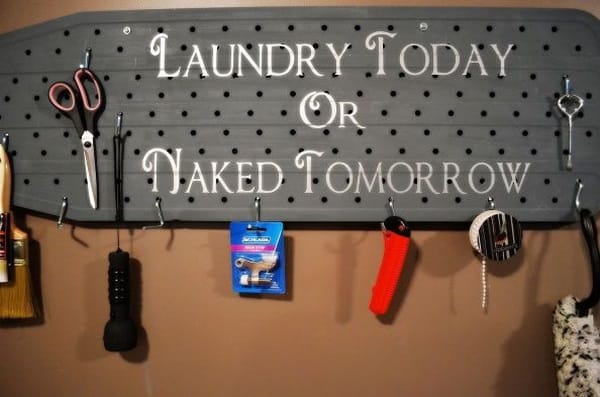 DIY Slanted Shelf: This is a very useful DIY project for the painters and artists. Though the project is a bit tougher than the other projects in this list, but if you are experienced in making wood works then it will be very easy for you. Remember if you think you will make it nothing is tough for you. Follow the step by step tutorial and make out this attractive shelf to store your collection of paints.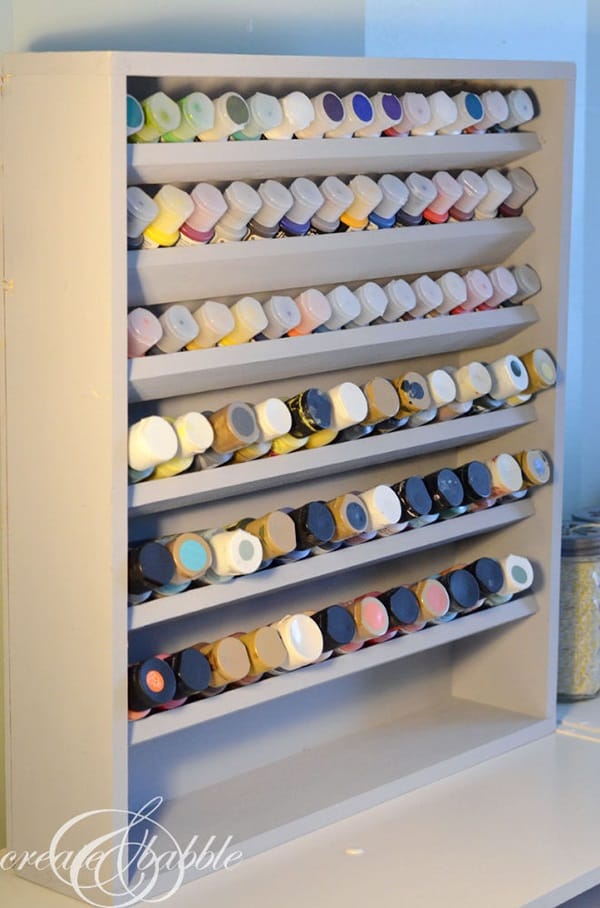 Hanging Drawer Organizer: Now it's time to go crazy with this beautiful project. You can't even think that an abandoned drawer can be used for such a useful purpose. Actually we better say that take out a drawer from your unused furniture and use it to make a hanging wall organizer in just a few times.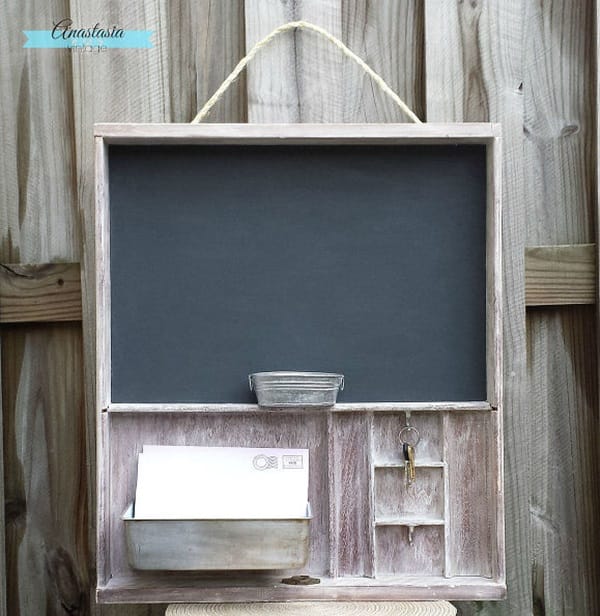 Built in Shoe Organizer: Just work hard for two hours and finally make out a solution for organizing your heels. Find a corner
in your house and work on that. It is really a beautiful idea if you have lots of shoes in your home and you want to keep that huge collection in an organized way. Follow the tutorial to make it out easily.