The decor is the most important element of the wedding venue that sets the mood and theme of the wedding. From floral installations to lighting, from stage setup to the mandap decor, read on to know more about the Classy and small budget Indian wedding decoration ideas for your upcoming wedding. It is not hard doing a wedding on a budget. Just that you have to be more careful about the expenditure and get the maximum for your money's worth.
Mehendi look with pink and gold elements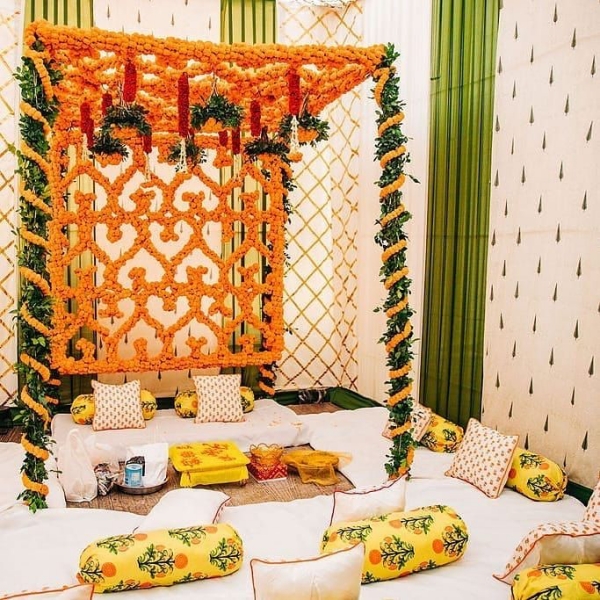 Don't focus on including too many elements, instead focus on two or three aspects and build the aesthetic of your venue based on those. Using bright colours for fabrics eliminates the need to add more items/props around as the focal point has already been set. Go light on florals but use them strategically. Reinvent traditional design patterns, such as incorporating gota-work into dream catchers. Photo booths don't necessarily mean extravagant backdrops and a gazillion props, a simple gold frame along with a few elements such as trunks and jars of florals could look more put-together than you may think.
Dreamy indoor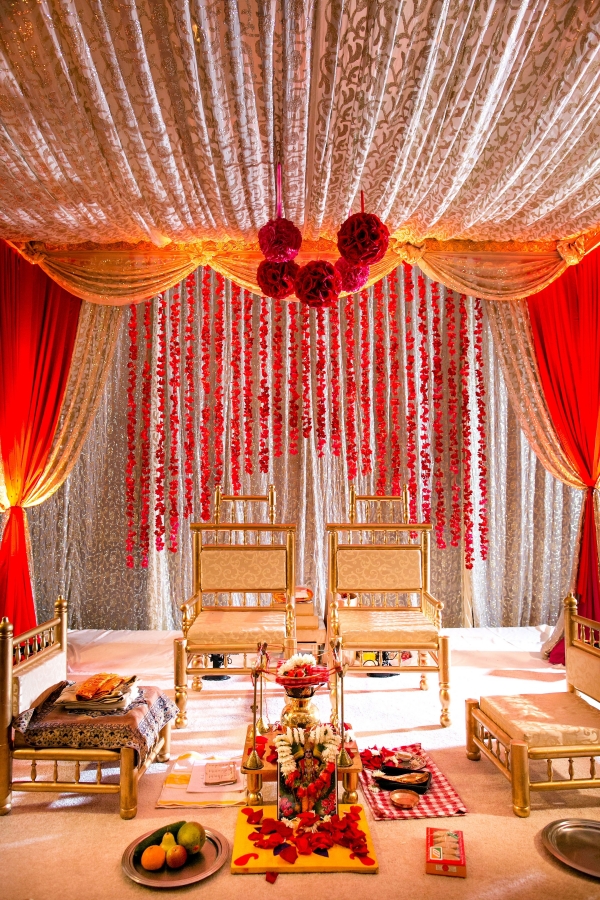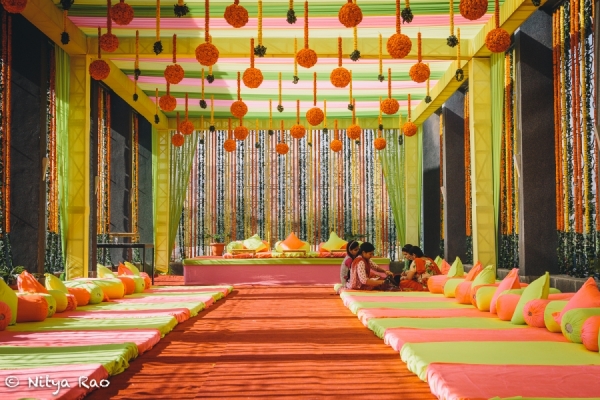 Lightweight fabrics work very well as drapes, and because they allow for more light to pass through, are easier on the eyes. String lights can instantaneously switch the vibe of a prospective venue, as there are soft and ambient. Instead of opting for chair covers and sashes, the use of bare chiavarri chairs with delicate florals creates a better visual impact with the seating space. Try finding unconventional venues that have more character, so that you can retain more of the original space and stress lesser over changing the area too much.
Fairy-tale setting for using botanicals and Lights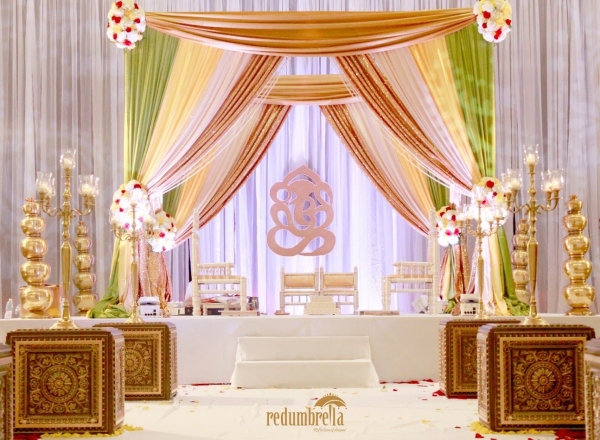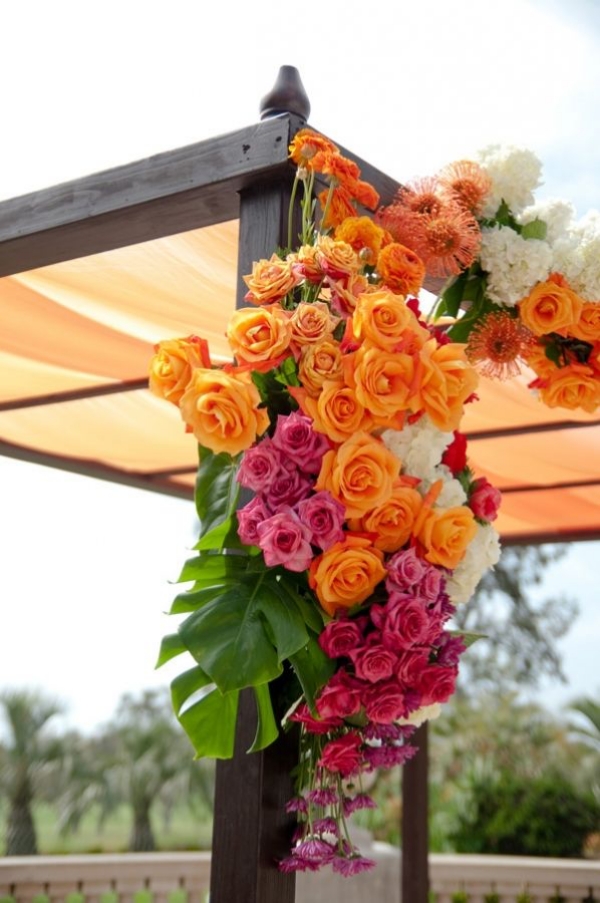 Using lots of greens instead of flowers seems to be Classy and small budget Indian wedding decoration ideas. Fairy lights have been used all over, which add to the magic. Phera mandaps can be done beautifully with greens and lace.
Pretty Decor using Paper Props and Florals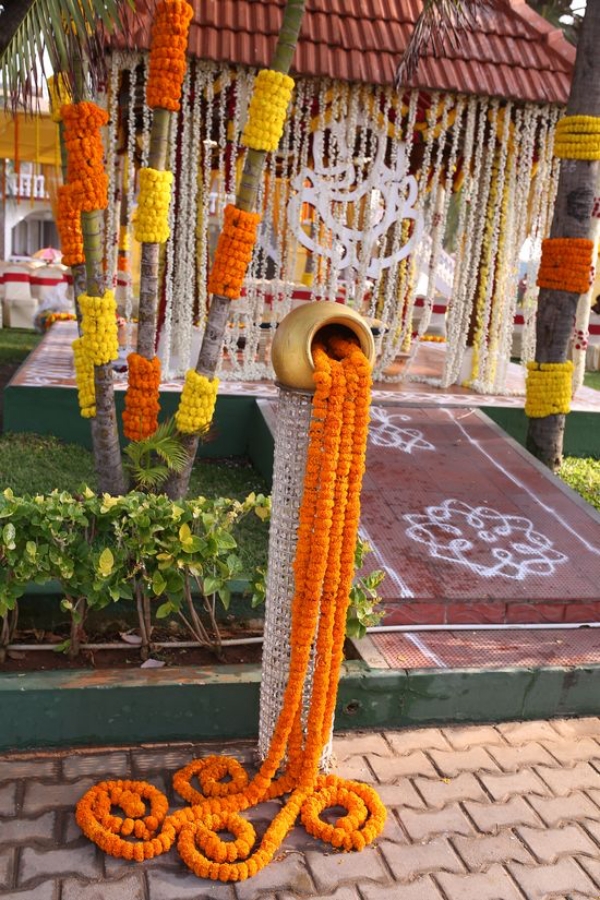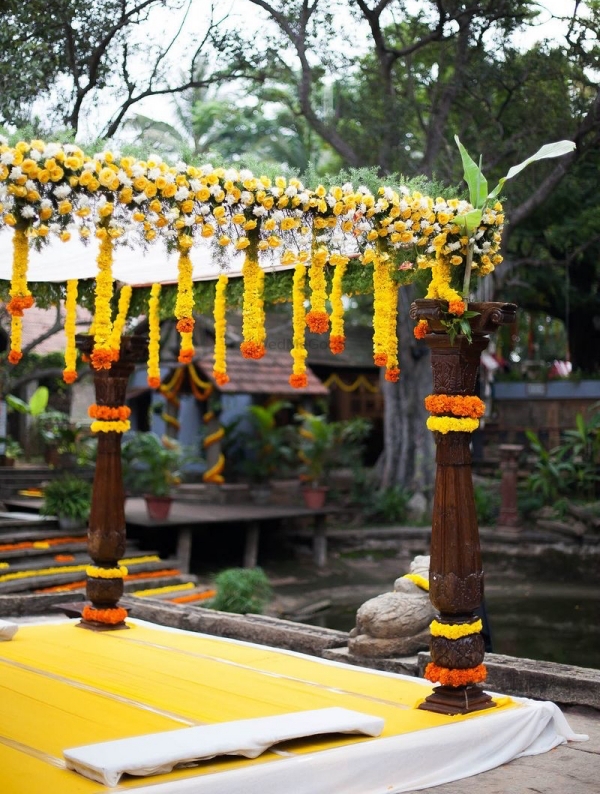 More use of paper elements, which adds a lot of colour, quirk and is cost-effective. It is a good idea for Mehendi brunches, quirky Sangeets and Boho weddings with paper elements such as Origami birds, paper lanterns, ribbons, colored glassware and interesting printed linen.​
South Indian Decor inspired by Kerala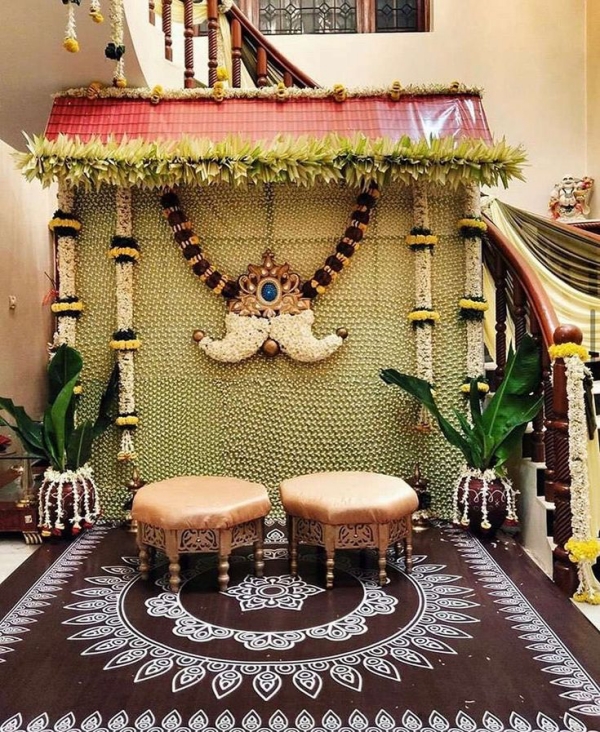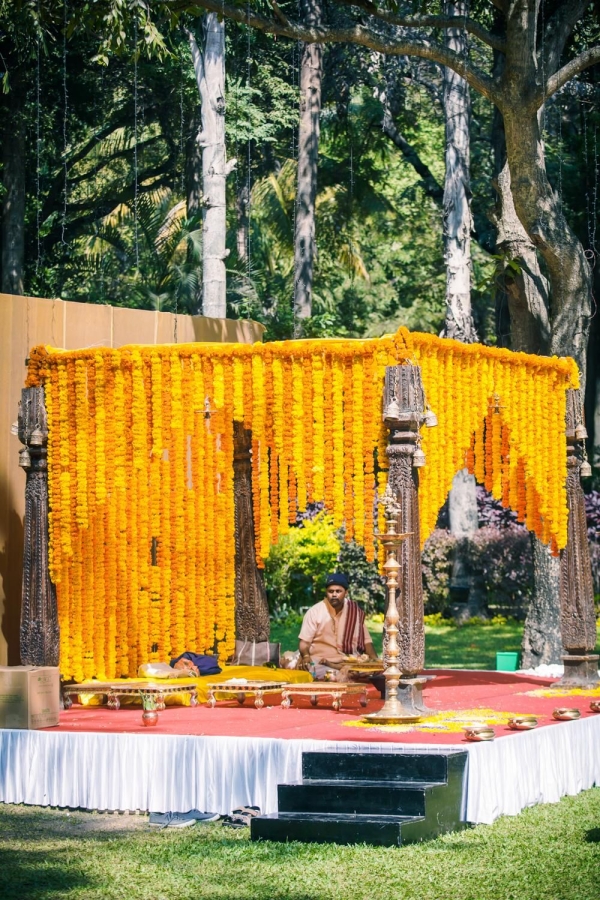 Kerala is full of coconut trees, so you can use that as your main decor element. You can decorate coconut shells with mirror work and fabric paint to make lovely hangings. Additionally, use tender coconut leaves and mango leaves to adorn the entrance. These leaves can be made into a variety of shapes like parrots, balls, hangings, and other things which look really pretty. Even the backdrop was made by weaving together coconut leaves.
Backyard Haldi Decor with a Pink and Yellow Theme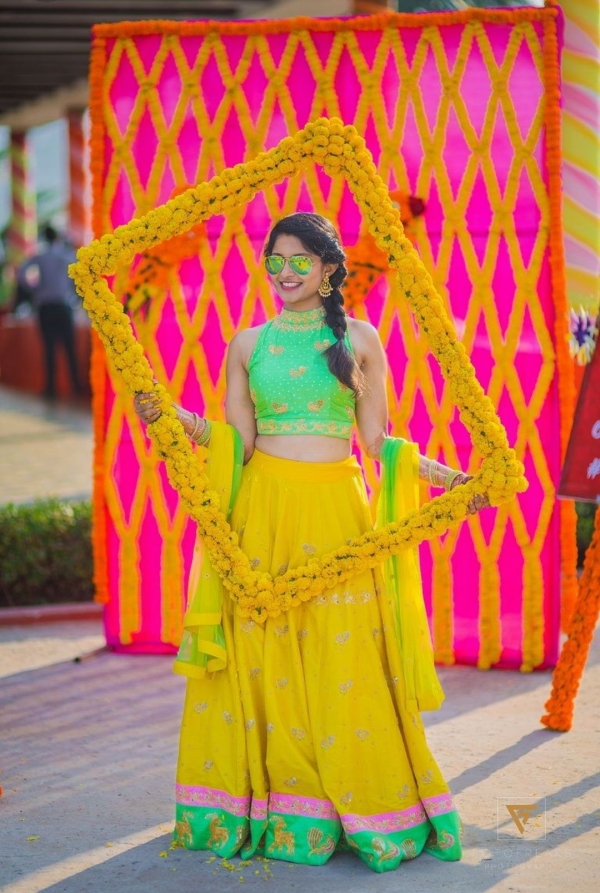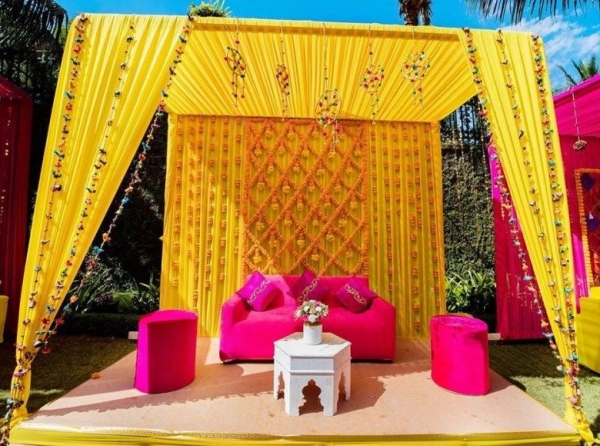 Marigolds are a great way to add colour without burning a hole in your pocket and is rated as one of the evergreen Classy and small budget Indian wedding decoration ideas. Glass bottles are cheap, and add a great deal to the decor when used in a creative way.
Creative use of Gota Patti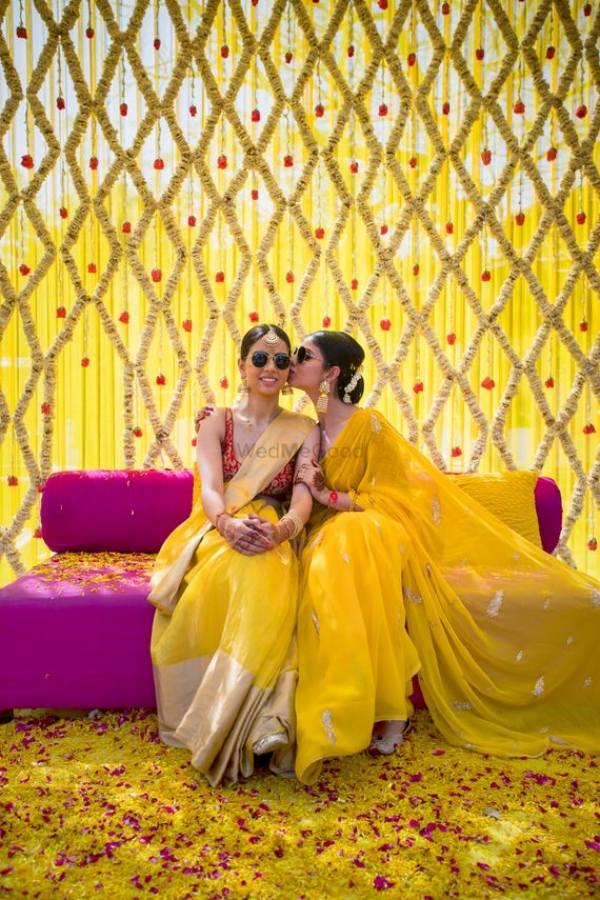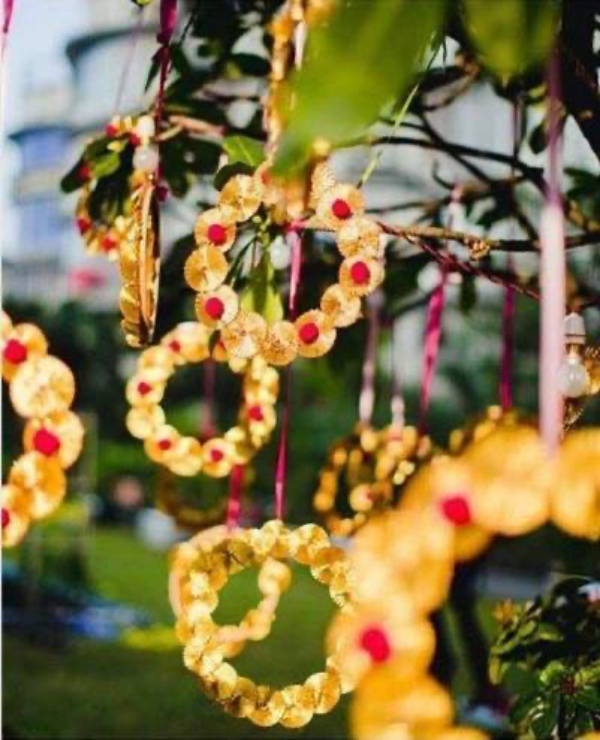 Those who have a creative mind they can use anything creatively. Where there are trees in your wedding venues, you can there hang golden color or other colors' Gota Patti wherever you think you should. Golden color Gota Patti looks attractive when hung with trees.
Balloonous Serene Comfortable Sitting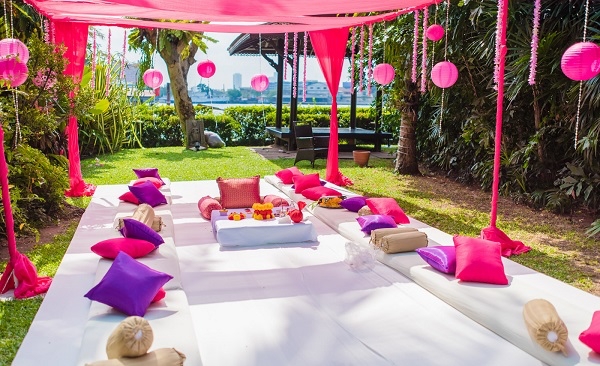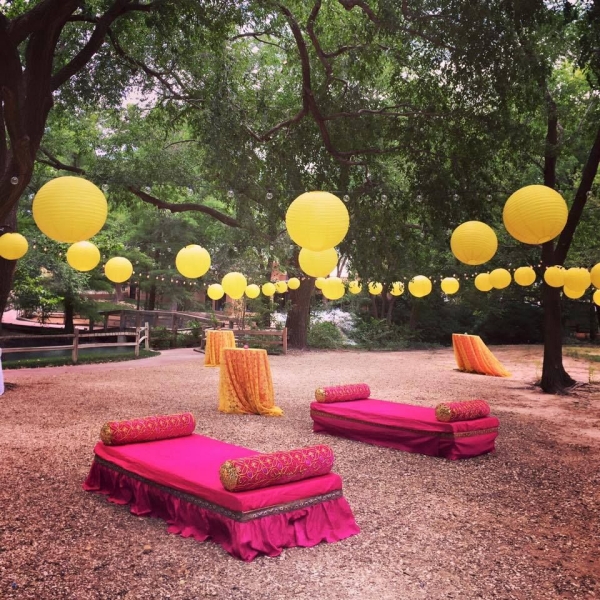 Whether you want to play Antrakshari or just want to banter, or want to flirt fairly with bridesmaids, it is the perfect sitting idea with a few balloons in the air. Any color of it you can have. Whether in the mid-air or just a little bit more high in the air, all would look perfect. It is one of the Classy and small budget Indian wedding decoration ideas. Just choose the calm, serene and right space for it.
Various Emotions Kathputlis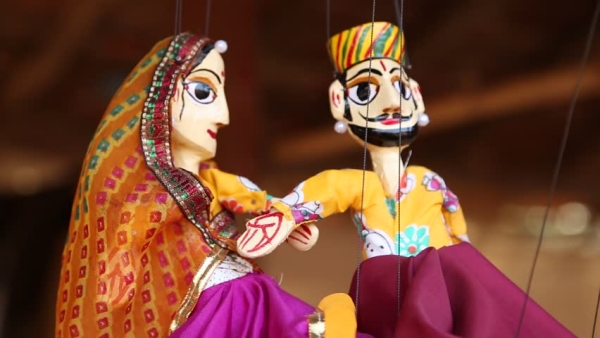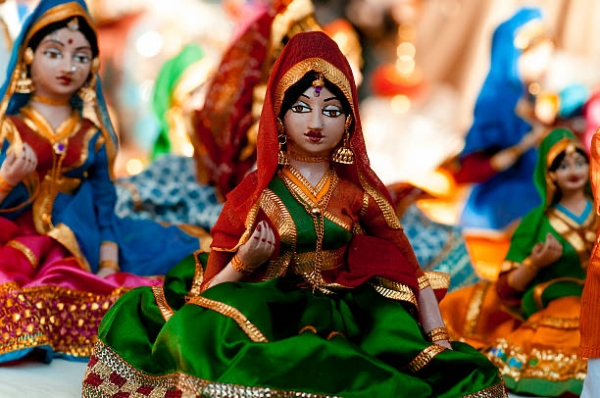 The play of Kathputlis was our culture and still is but it is perhaps now a rare sight where kathputlis show is held. But you can still use Kathputlis buying from the market for your wedding décor. Whether you put them somewhere, or hang them or use it in another style. It will attract the guests' eyes and perhaps it could be the center of attraction of your wedding.
Florally Decorated Rickshaw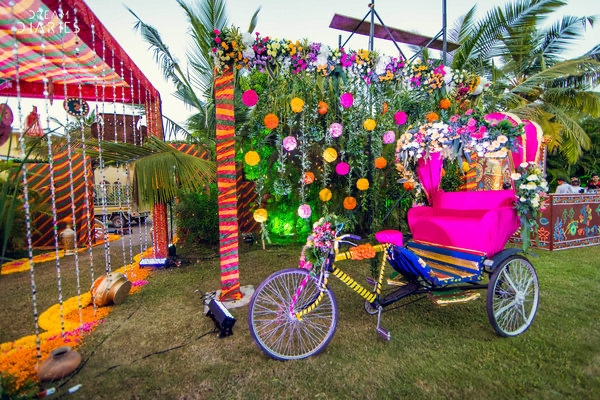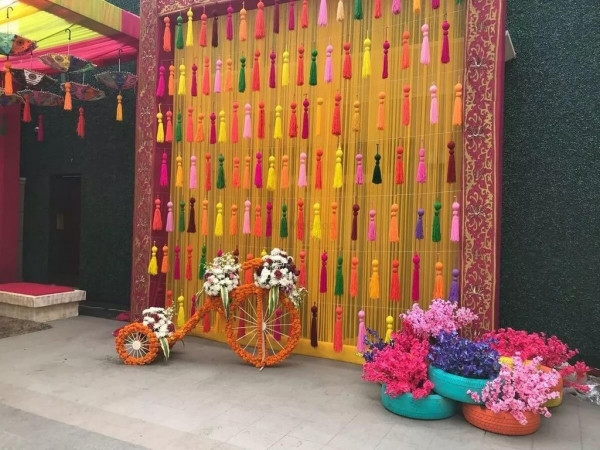 A sight or spot in your wedding where everyone can be pictured together. The florally decorated rickshaw is the best photoshoot idea. Bride and groom or whole family can take a picture together by sitting on the rickshaw.
Dhaba Style Sitting Arrangement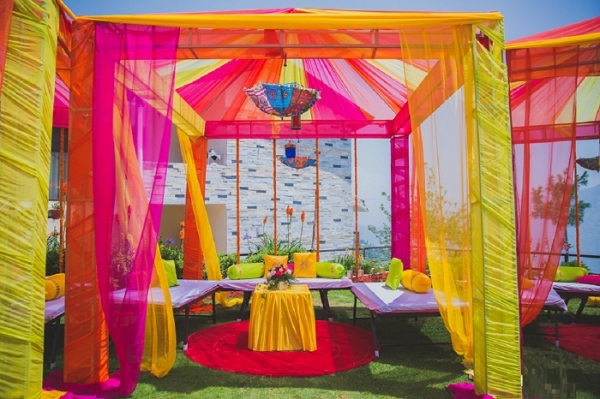 Rather than putting chairs for guests' sitting, you can put Charpai (a four-legged light bed) for them. If you do so, you are going to create a Dhaba style sitting arrangement in your wedding, which guests will tremendously enjoy.