Decorating a small room can be such a challenging task. And hiring an interior designer for every other thing is just not feasible! Things even get worse when you're a person who loves to spend hours before a mirror while dressing up but don't how to place a dressing table in your room. Worry not friend for we are here to the rescue! We will be sharing clever ways to use Small Space for Dressing Table. So, let's get started right on!
Clever Ways To Use Small Space For Dressing Table
Making the Most out of the Wall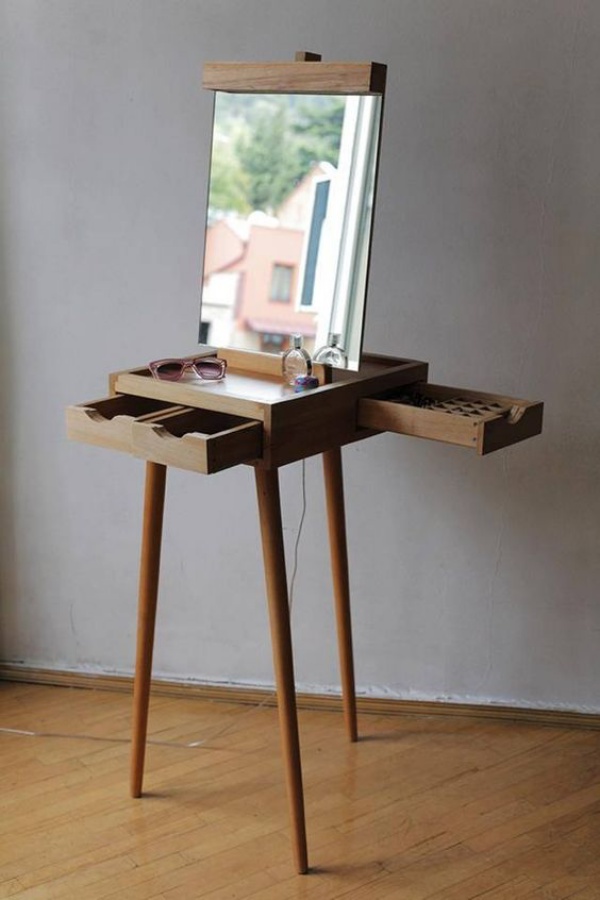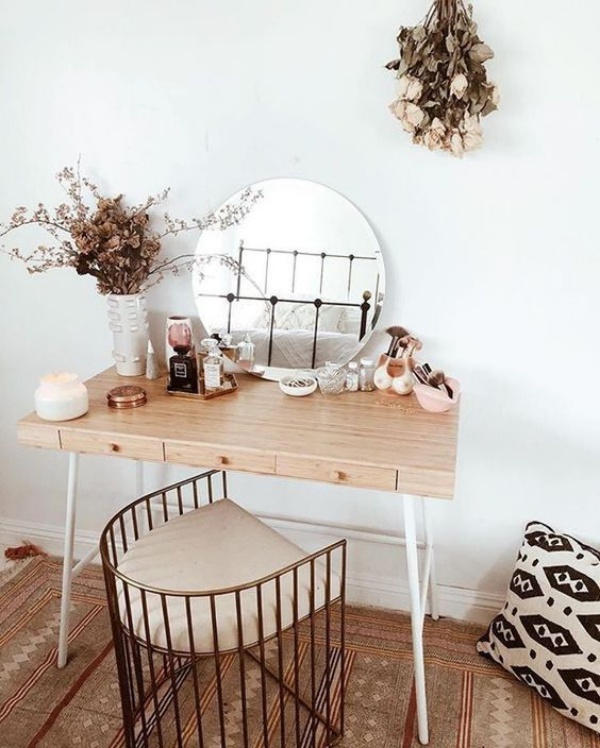 One good idea to use a small space for a dressing table is to place it against the wall. By doing so, the room will look spacious and airy. If you have a really small space, we'll suggest you go for a sleek table that fits in easily. Well, perfectly styled Bedside Table Decor Ideas also a great option to fill that Odd Gap.
Use Mirrored Surfaces to Create an Illusion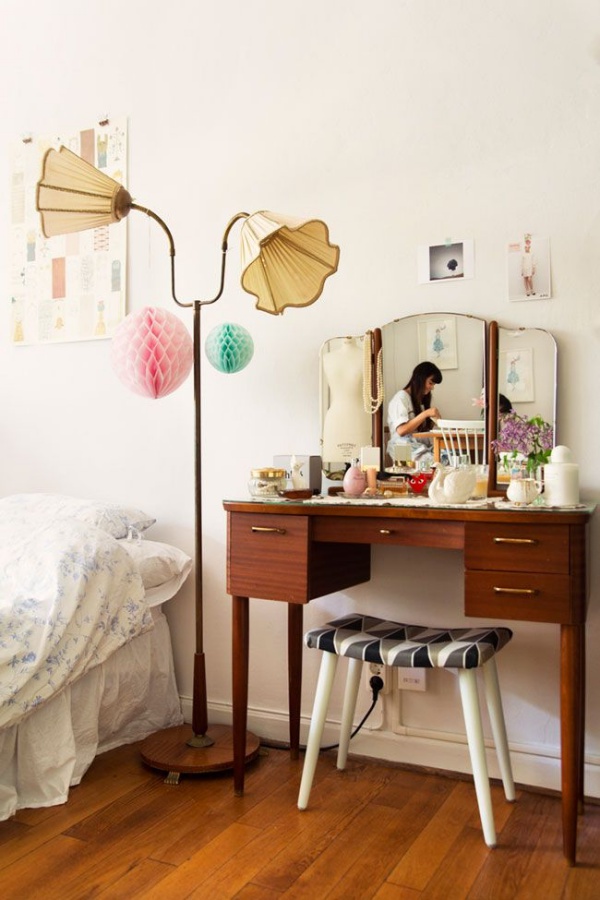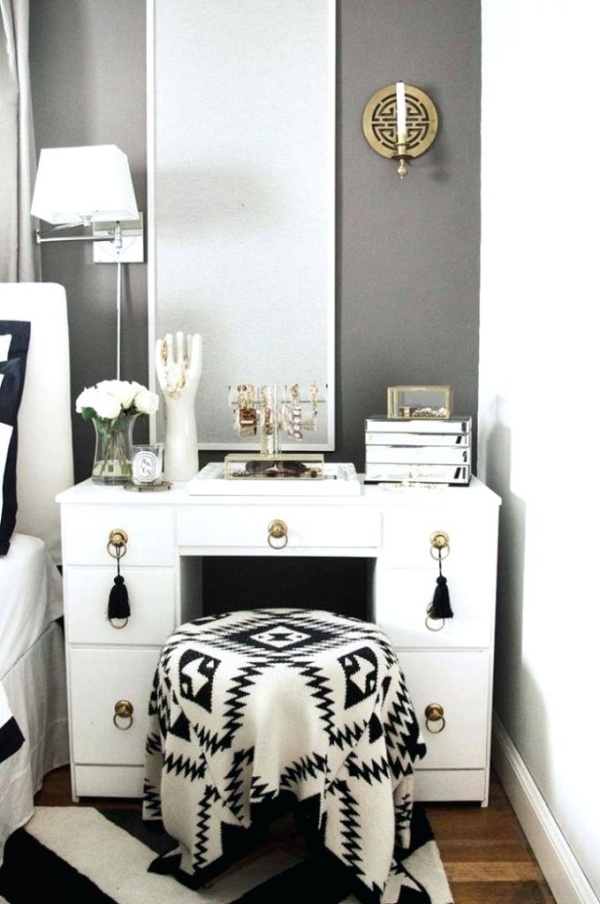 Mirrored surfaces act as a great way to enhance the sense of space in your room. You can pick anything from a beautiful mirror to a table with a glaze finish to make your small room look bigger. Add some fun by placing a bright lamp on the table.
The Best of Both Worlds!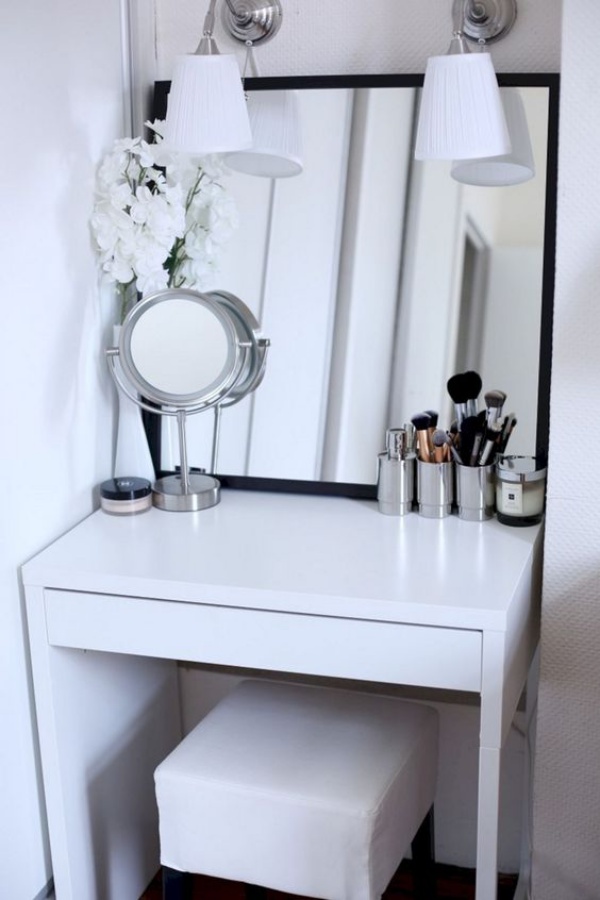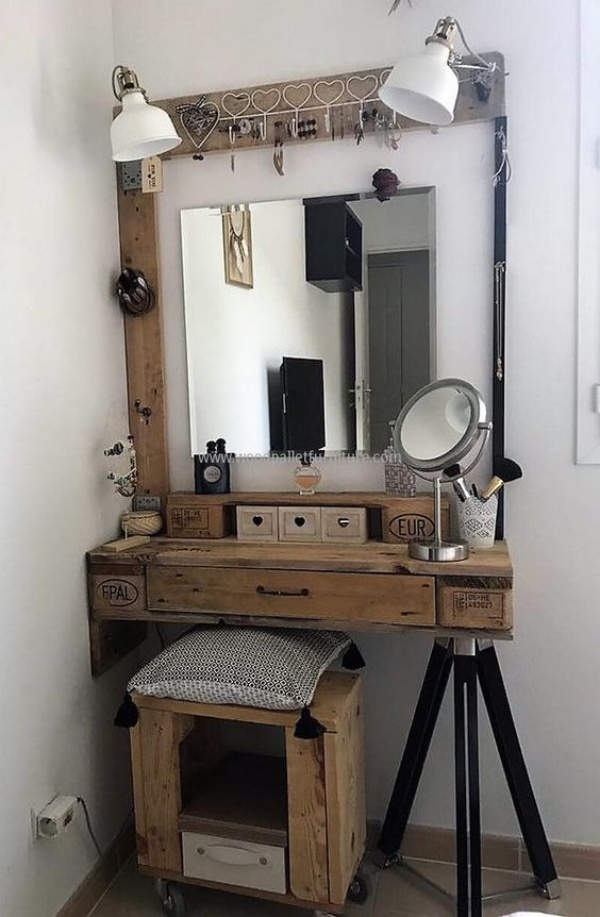 How about using a single table for more than one purpose? You can use a dressing table as your study table as well. A cute little study lamp will help you in your office chores as well as for getting ready. Add everything you need, and your dressing table will fit well in your tiny little space!
Putting Corner to Use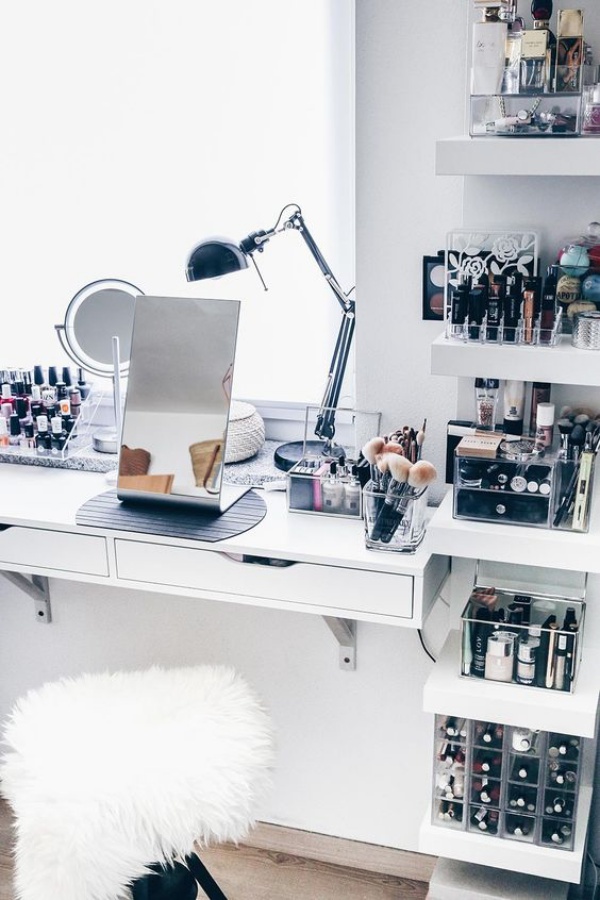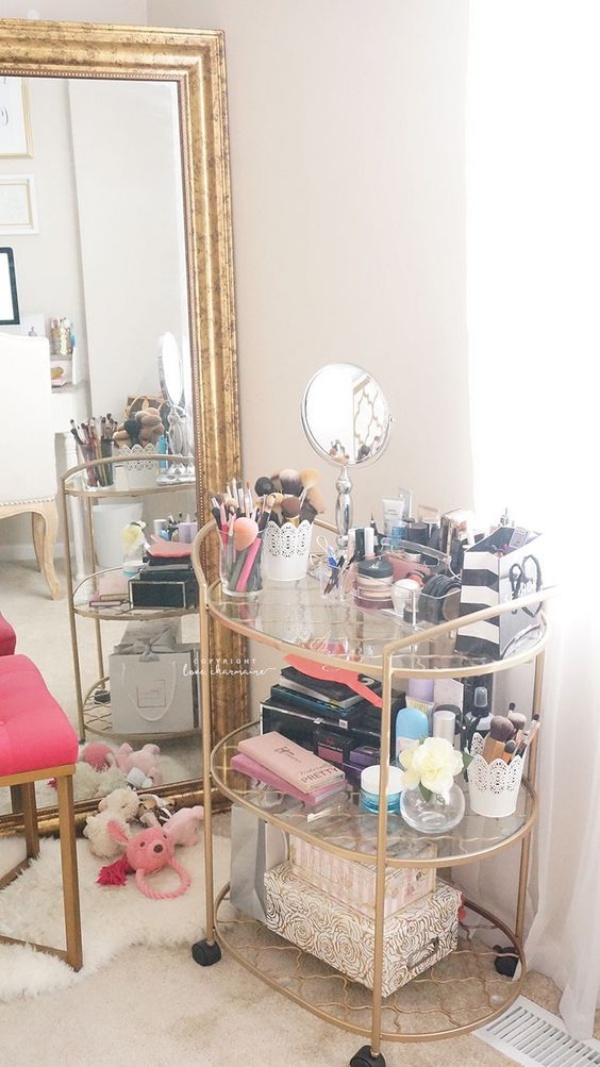 While you're dealing with a small space, why not put your dressing table in the corner. By doing so, you're making optimal use of corners and you don't have to struggle for deciding the placement of the table. Drawing, reading, craft etc activities need a good plat table where your kid can run the train on the tracks or they can draw their minds out with the color crayons. So what if you start your own DIY play table making and present it to your lovely kid?
Put A Portmanteau Into Use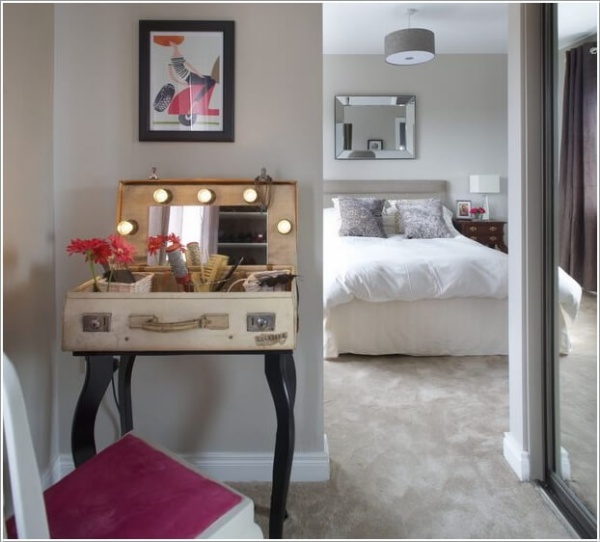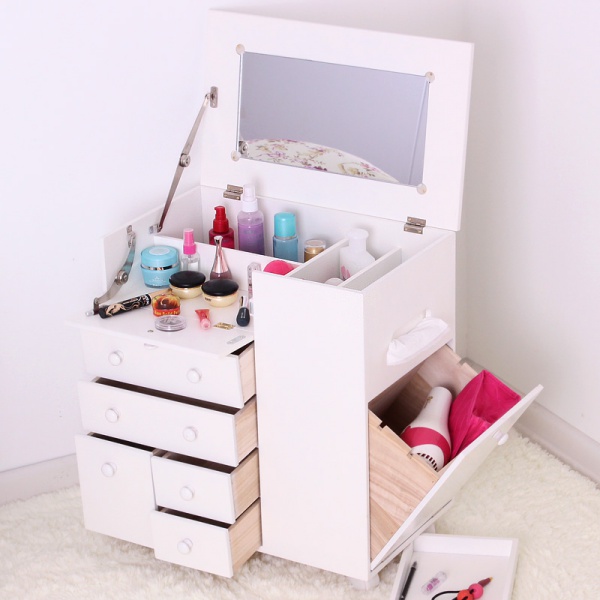 Other than carrying your clothes and stuff, your favorite portmanteau can be put to some serious work by serving as a dressing table. Use the top for placing the mirror, and the bottom can be used for keeping all your makeup essentials. Of course, you need a little table for placing the trunk!
The Trick Of Elevation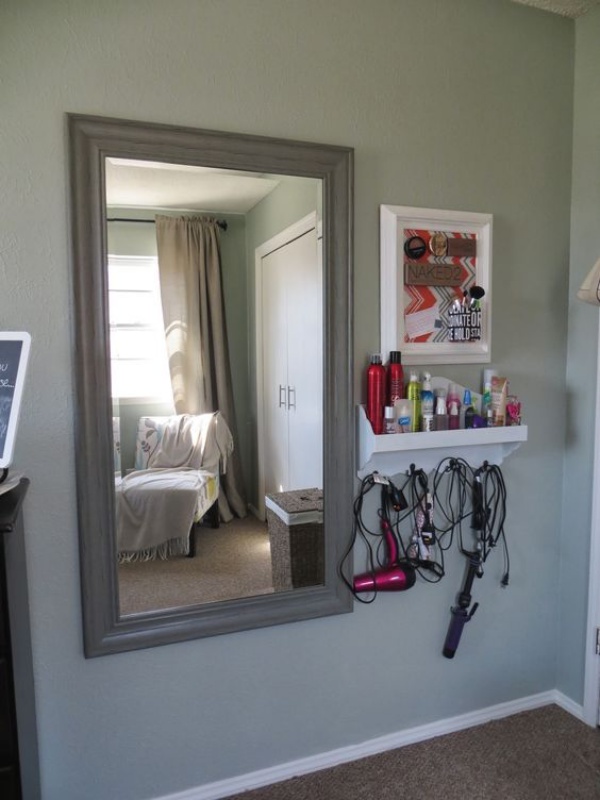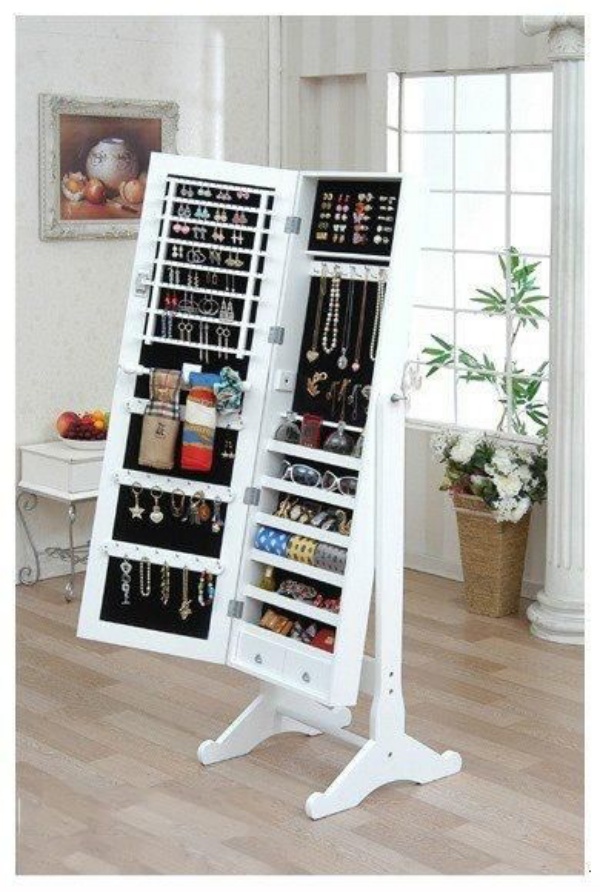 How about trying a floating dressing table? This is one of the best ways to make your room spacious. Mount a mirror above it, and use a bronze structure to frame to make it look alluring.Talking about centre pieces, you should know that it is the most important part of Dining Table Decoration Idea. It may provide a talking point for your guests especially if it is a unique one.
Decorate The Alcove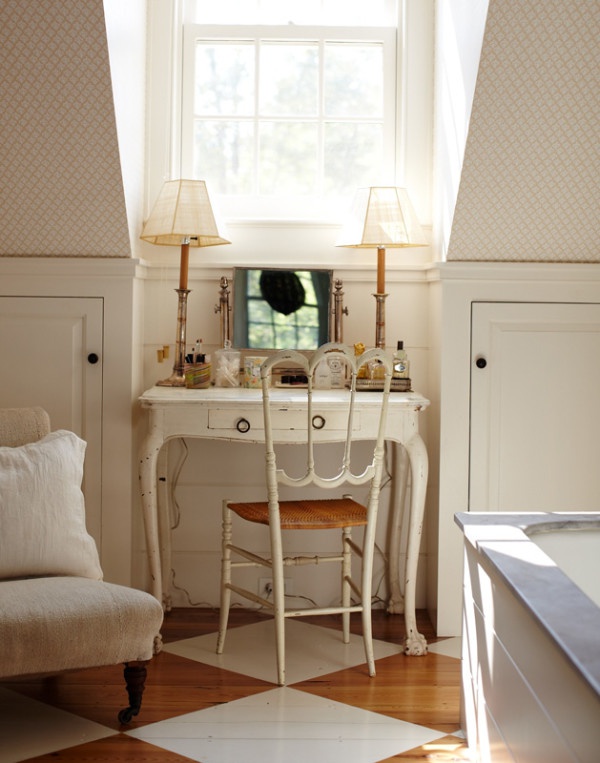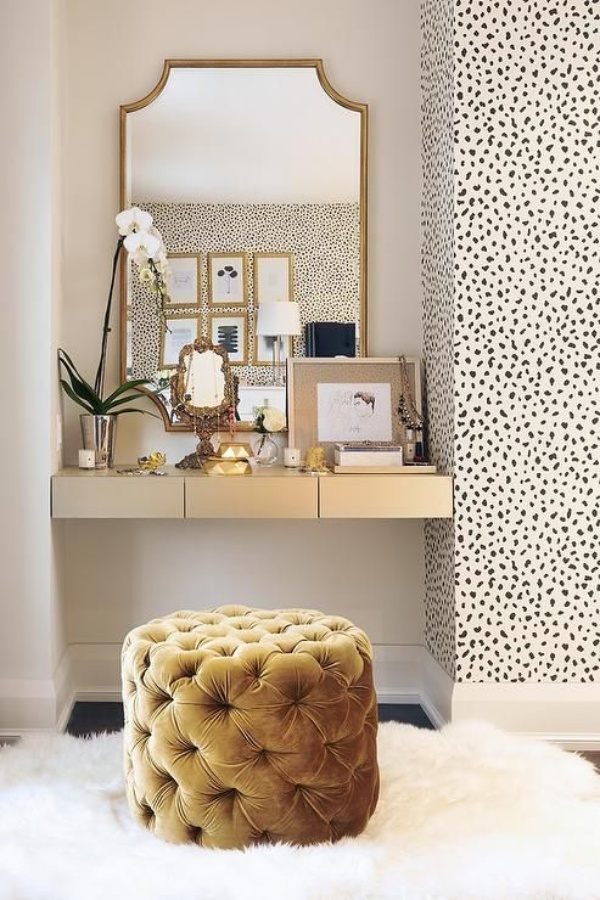 There is a lot you can do with that tiny alcove in your room. Paint it with a beautiful color, or mount a really elegant mirror. You can also add fairy lights or beautiful wall lamp to create some drama in your little space.
The Art Of Keeping Everything Arranged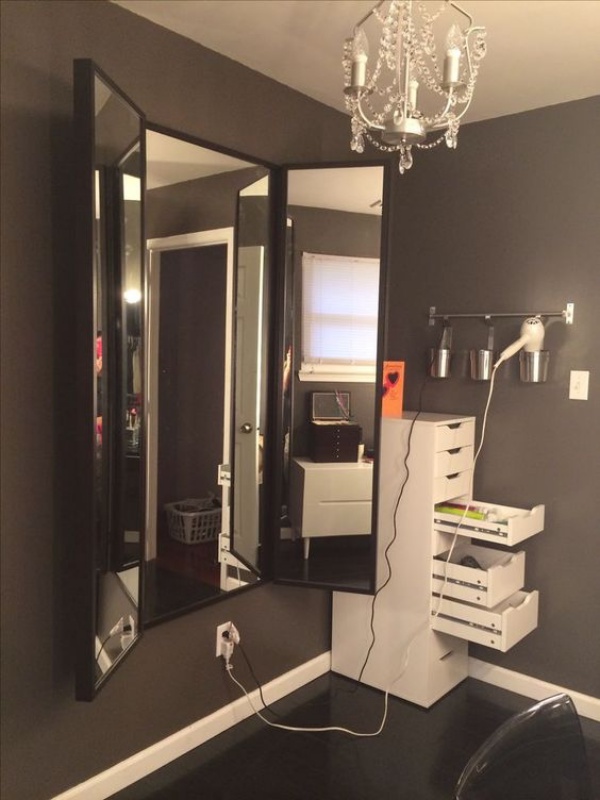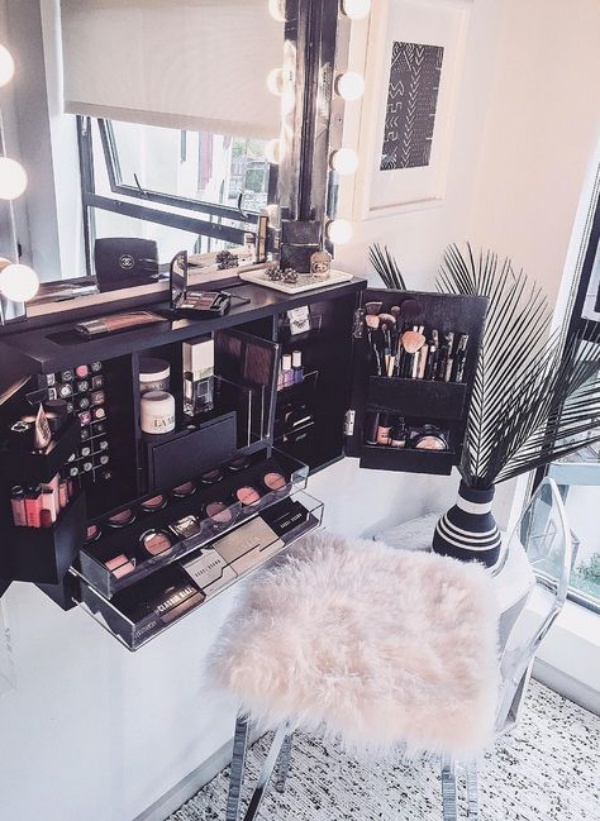 This particular idea seems quite basic but is definitely helpful! The trick here is to select structured items. Pick a multi-functional table to keep most of your things, one with several drawers will be a great option. Place a few items on the top to make it look less clumsy and more spacious!
Clever Use Of Colors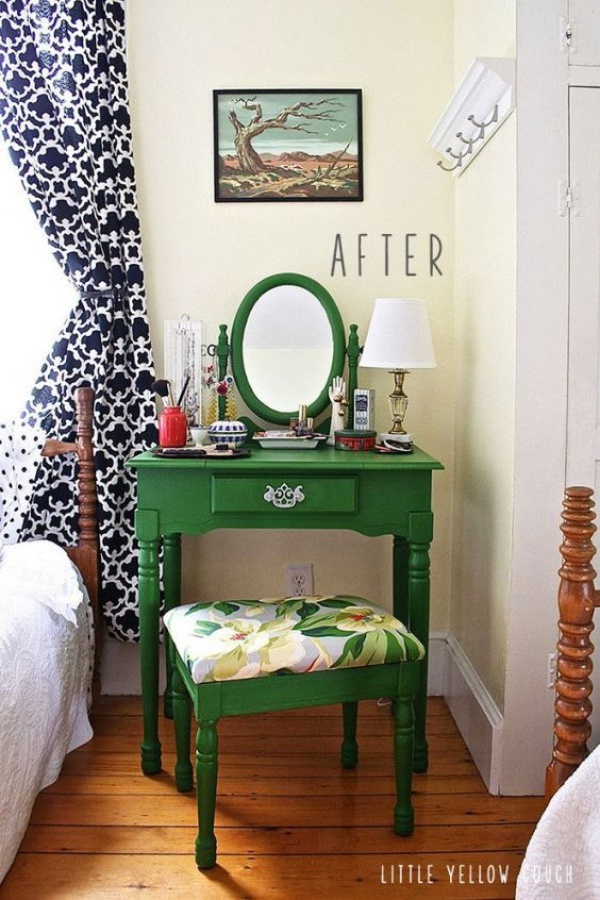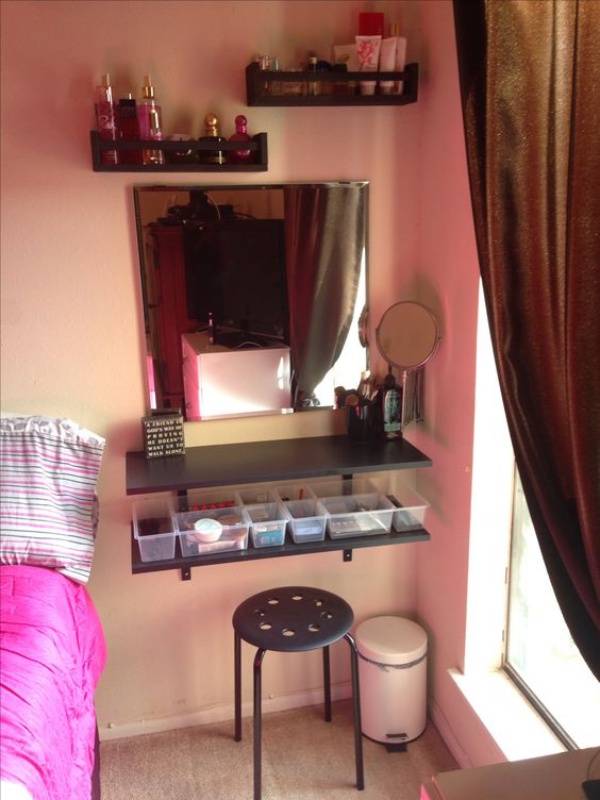 Do you know light colors make your room look much bigger? Well, now you do! Pick a dressing table that matches the color of the furniture of your room. Another way is to use proper lighting. Having access to natural light will leave a better impact! Ultimately it's time to be less crafty and a bit more modern in case of decoration. Look at this wire mounted flower vase made by Reuse old light bulb.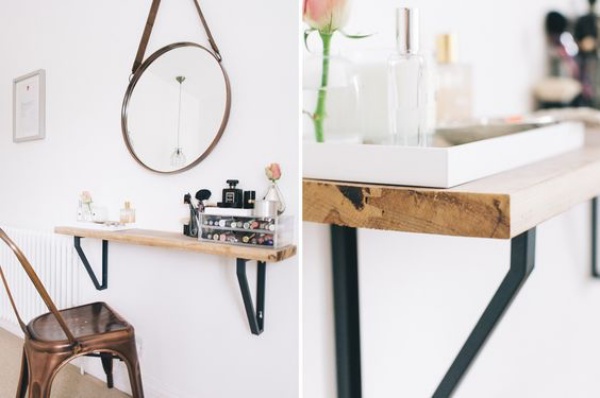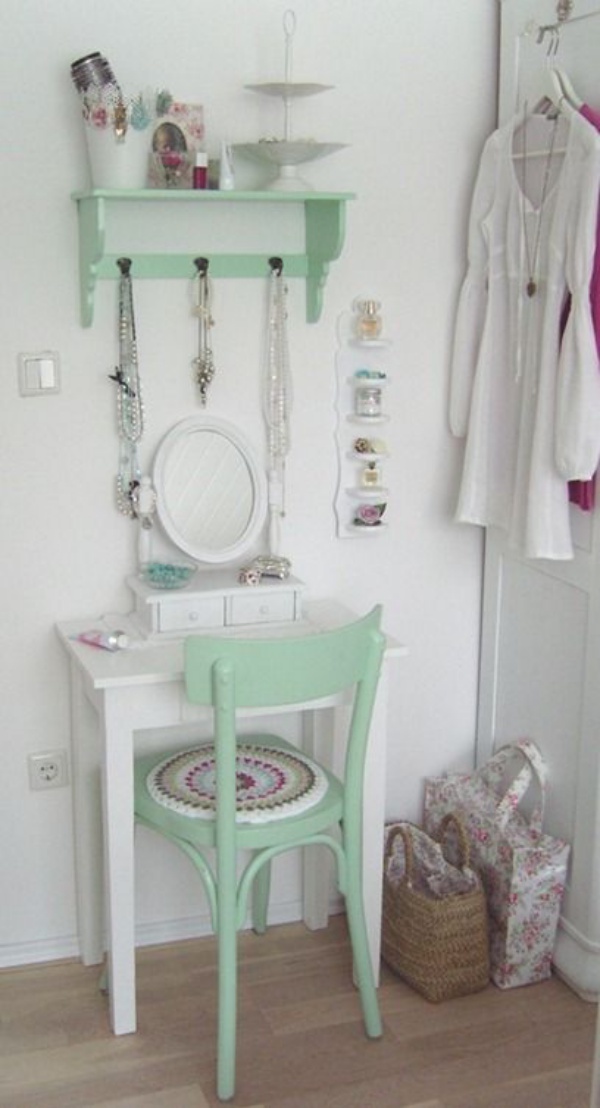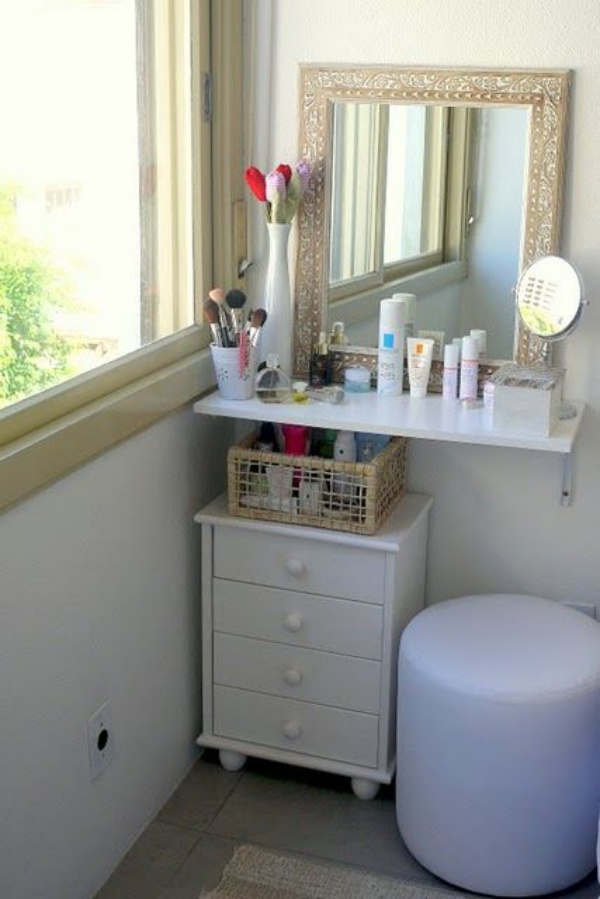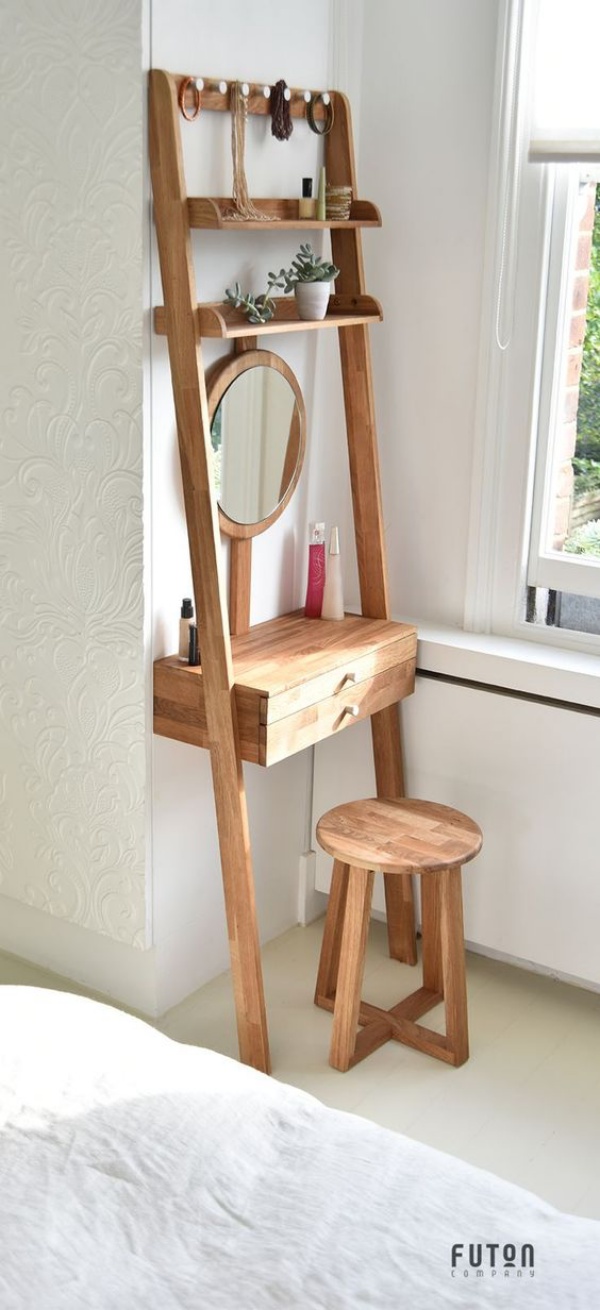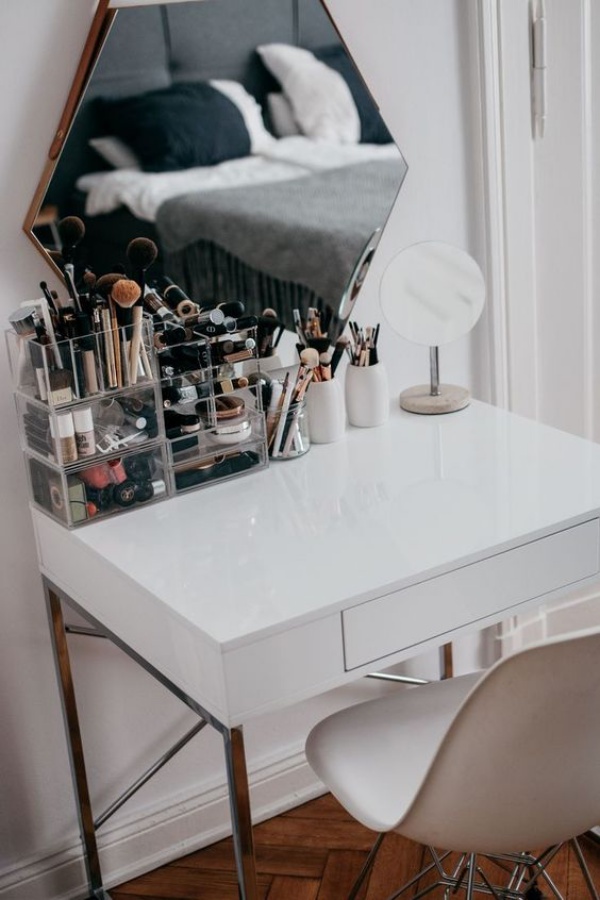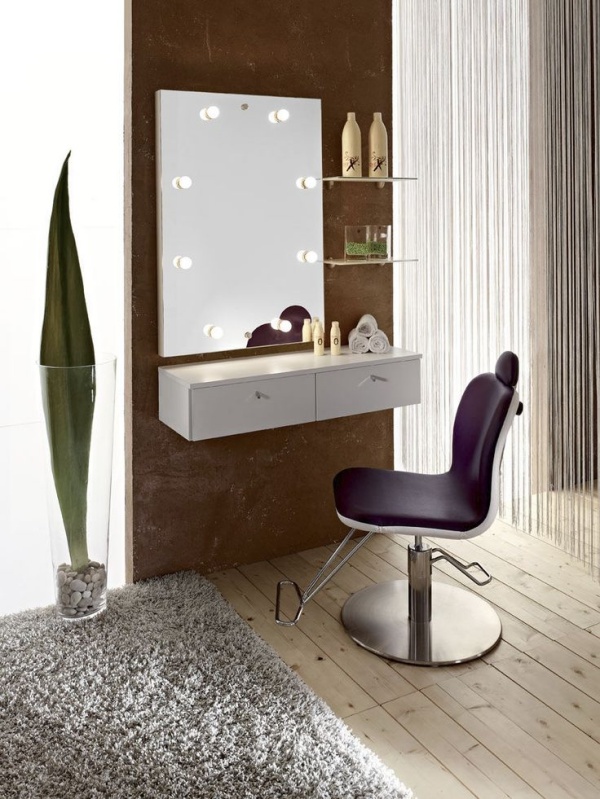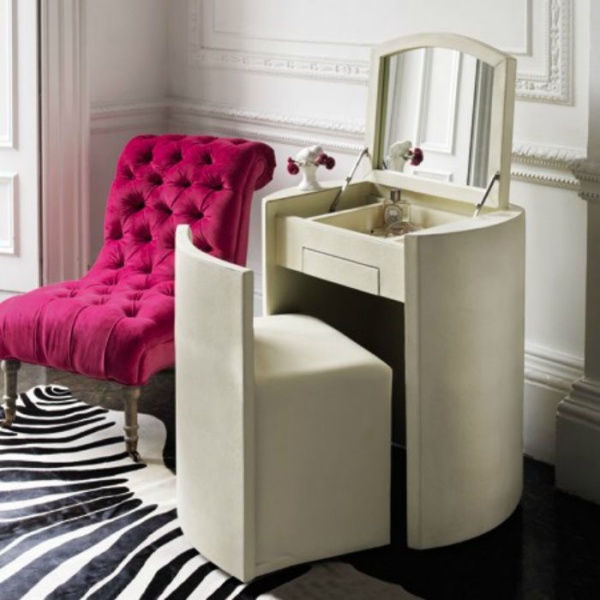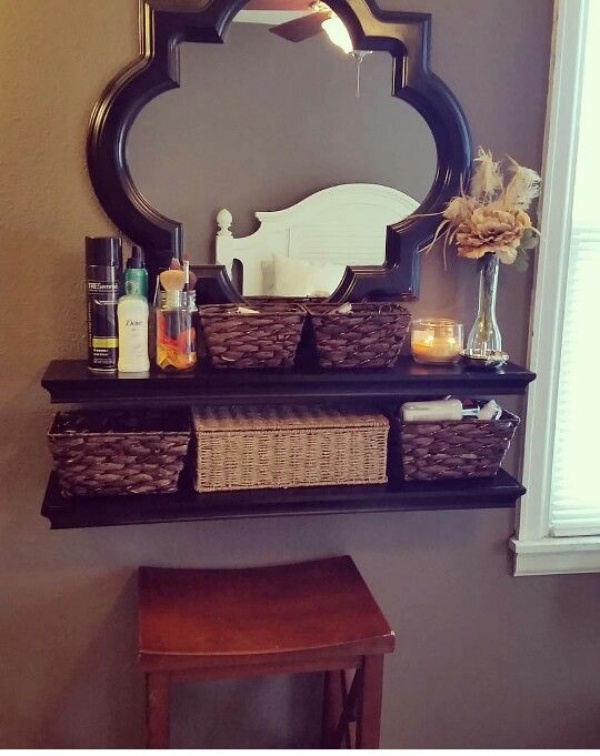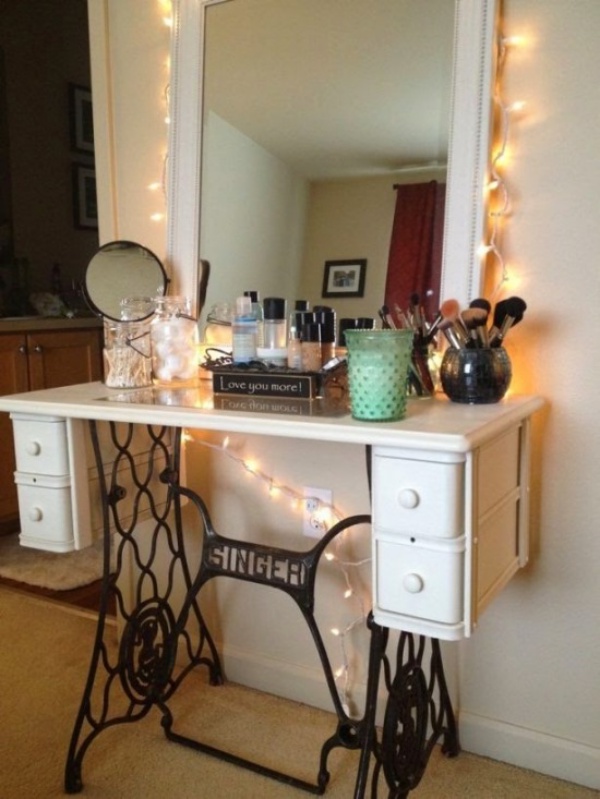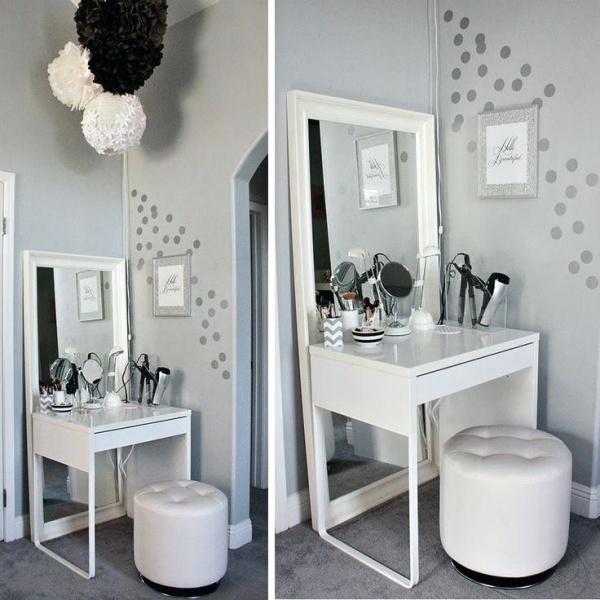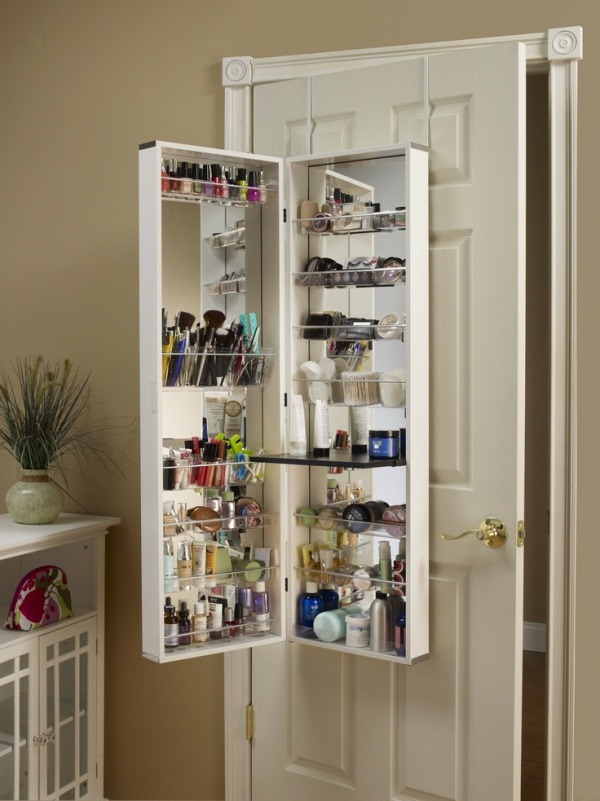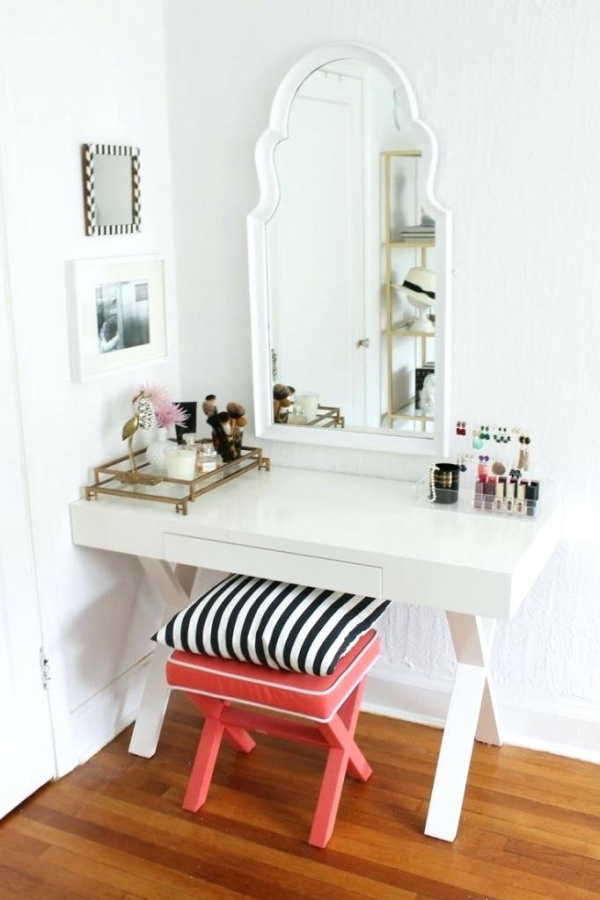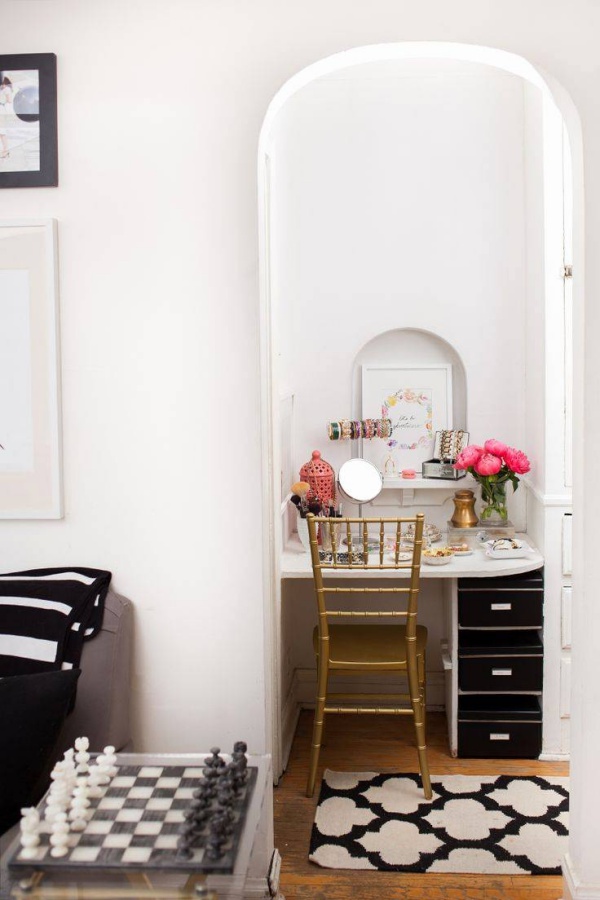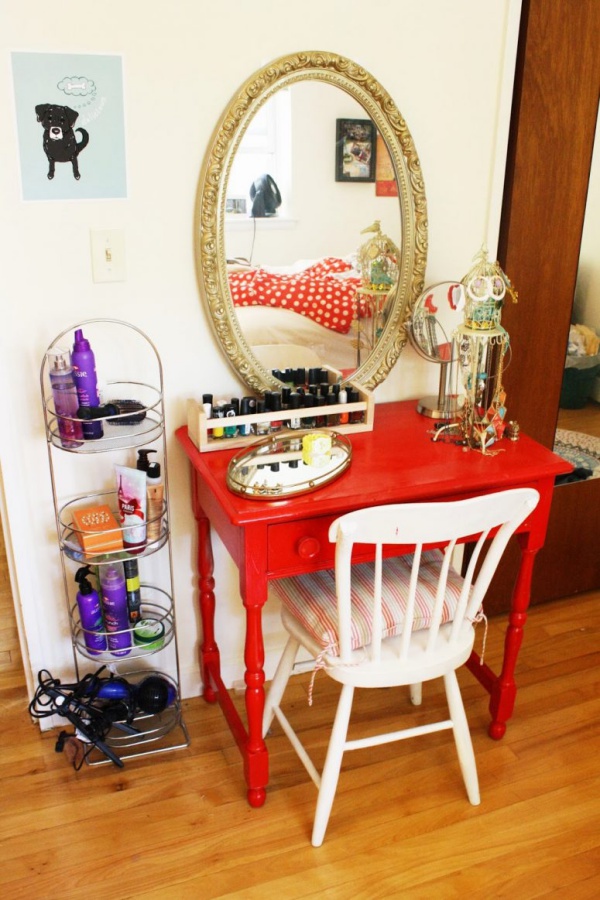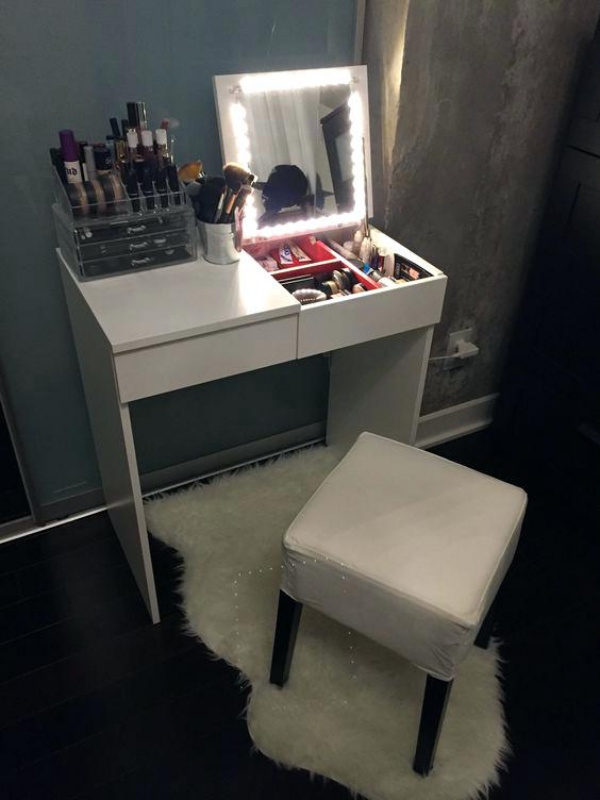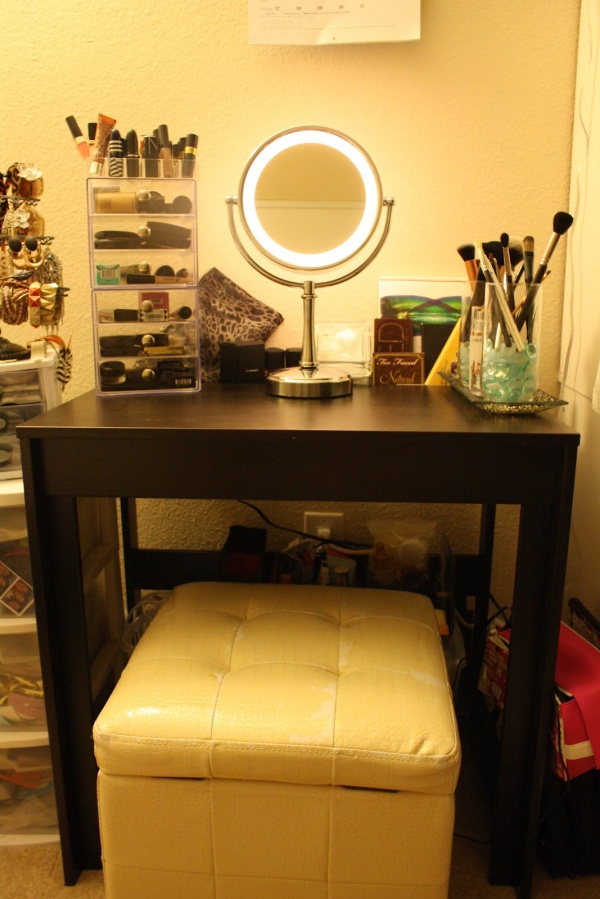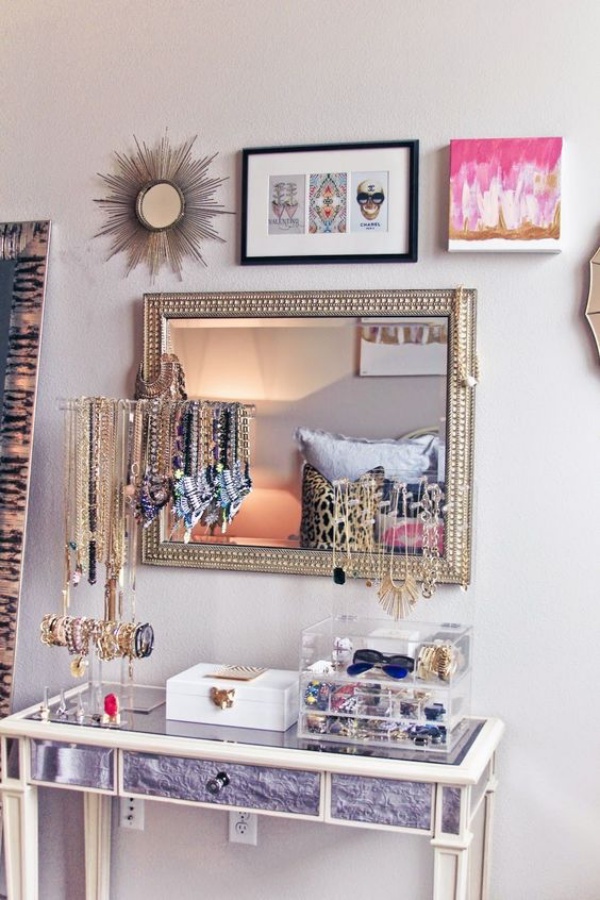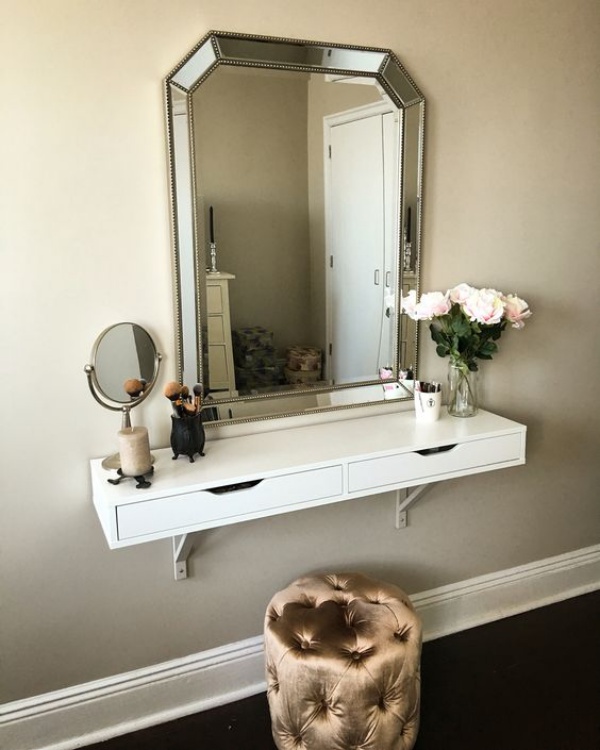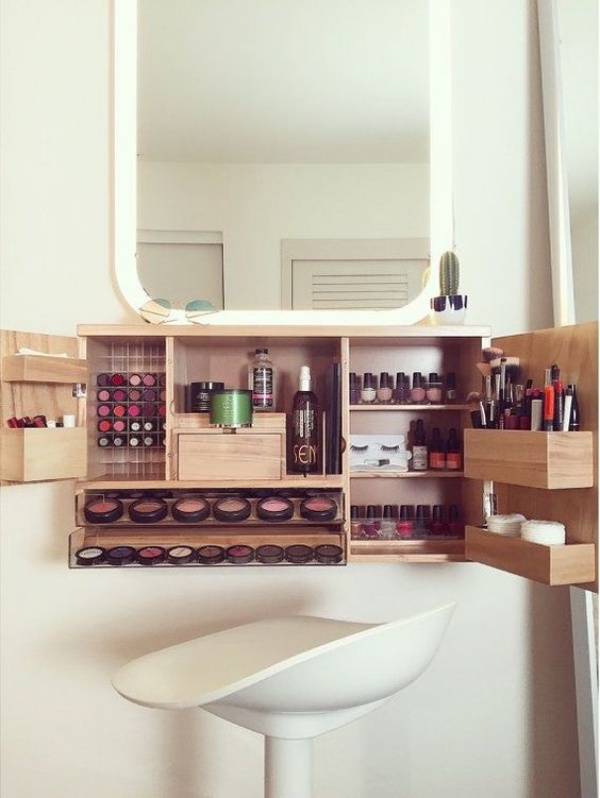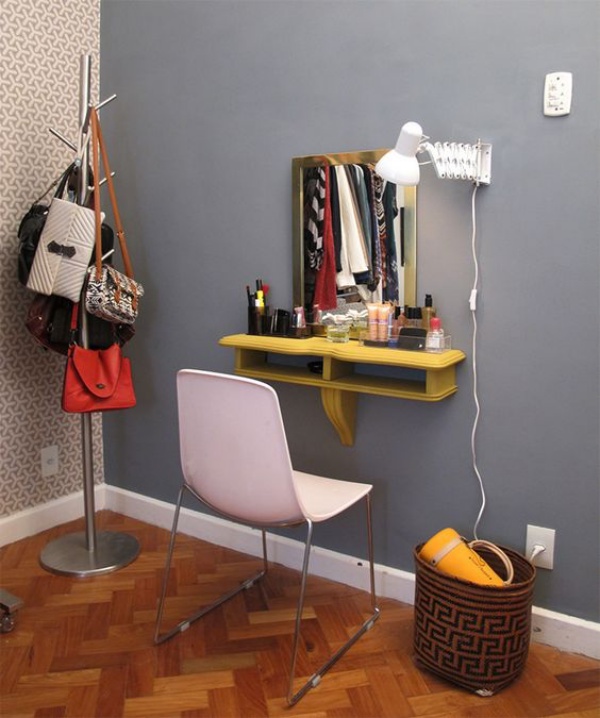 So, these were the clever ways to use Small Space for Dressing Table. Hope you enjoyed reading the article. Try these ideas today to make your look more spacious!