So you have finally managed to take those long dues offs from work, and have decided the destination for your vacation! *wohoo* awesome! Ow that your tickets are booked and as days near your excitement levels are rising up the bar, what's next? Your To – Do list is being jotted down with the things to buy – the new hot pants in market and the new collection of shaded – why not grab our hands on everything that will make the trip one memorable one? Be careful with some important things before leaving.
Well, with all this said and done, and all the excitement soaring high up, have you had a moment to stop and think about all the other essentials? Like, you may need some important stuff to carry but in the rush, you just forgot! Opps! Also, you are travelling to a new city or country – and you will not be at the luxury and comfort of your own hometown. So what, these days everything is available everywhere. But would you want to waste your time buying the essentials than explore around? That is why, it is always recommended that you have the essential gadgets with you. Most of the gadgets are safety ones, and the rest are for your help to have a safe and nice trip. So, what are you waiting for? Take out your notepads and make note of the some cool travel gadgets that are useful for any trip.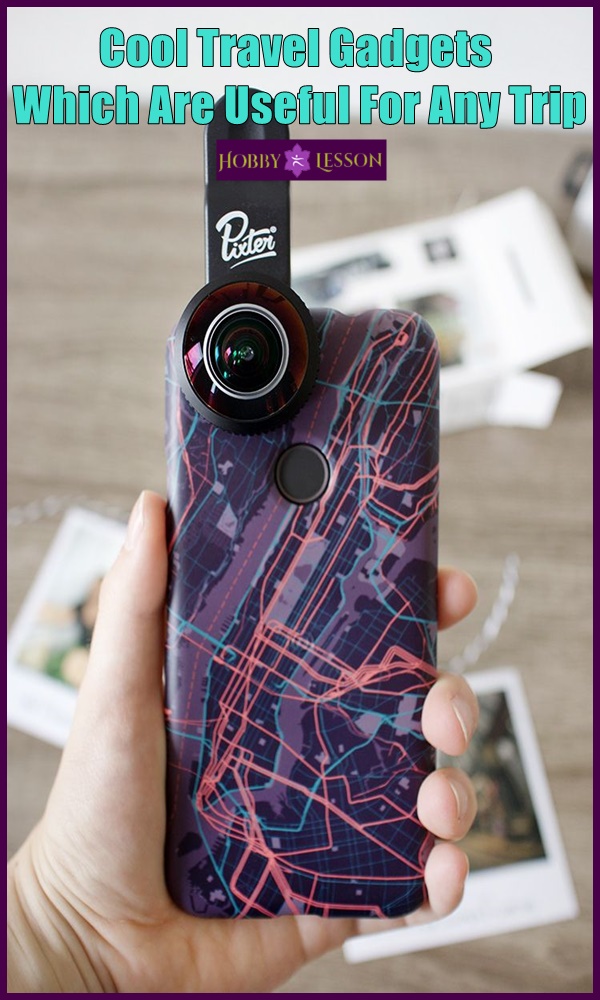 Cool Travel Gadgets Which Are Useful For Any Trip
All In One Adopter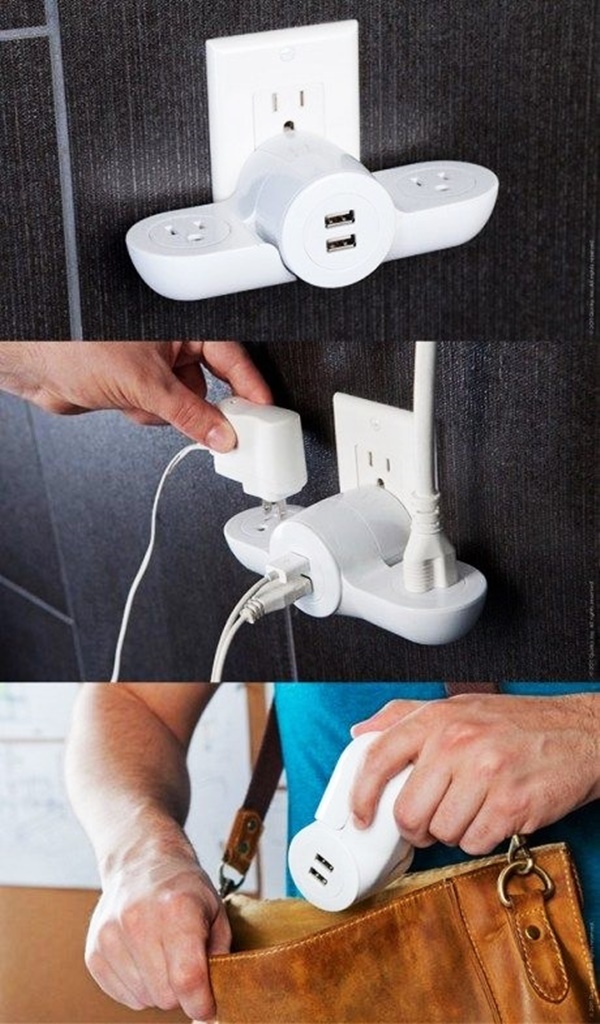 Image Source
With so many devices and electronics to handle these days, you need to ensure that you are charging all of them constantly so that you can use each of them as per required. Now, imagine you are running out of battery for your phone and laptop at the same time. That is when the all in one adopter comes handy – this allows you to charge multiple things at a time.
Compact Toiletry Kit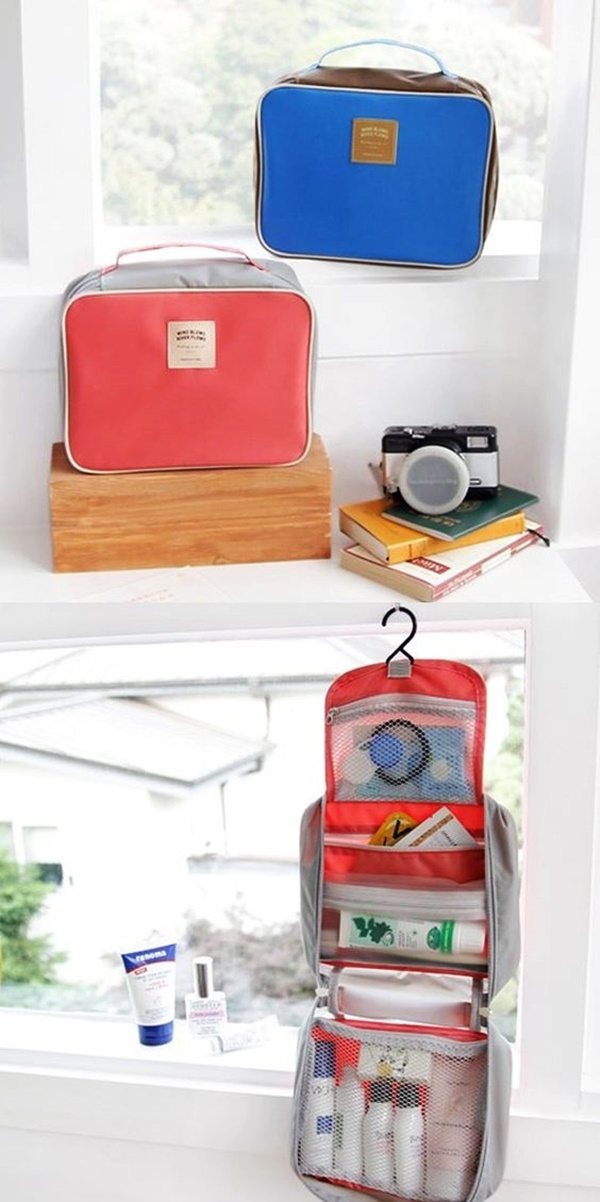 Image Source
Plan to hit a bar right after your beach session? You wish you had your cosmetics handy? Well, start carrying this compact toiletry kit with you. As the name, it is compact and thus can fit into your handbag quite easily. Stuff in your basic toiletry essentials in it so that you have them on the go, whenever required. Here you can know how To Build A Homemade Camping Toilet
Headsets With The Ability To Cancel Noise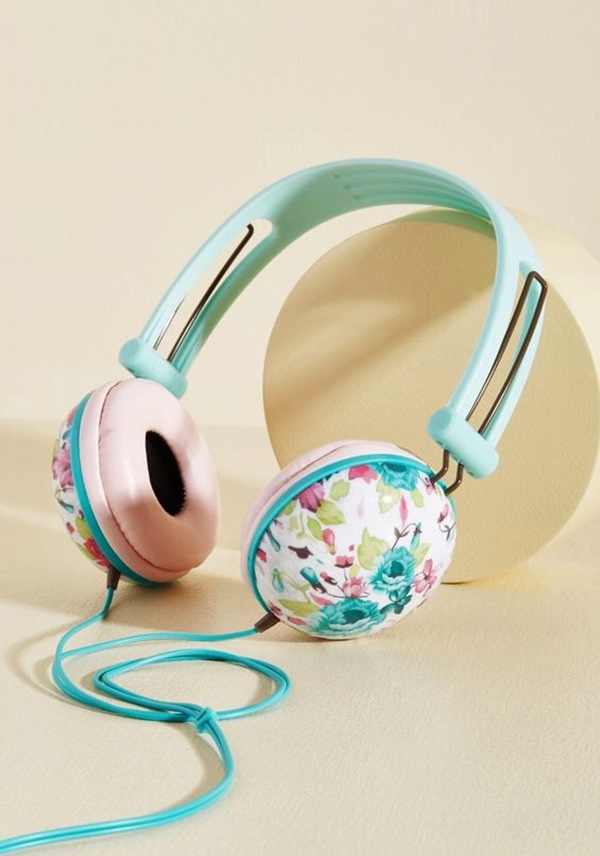 Image Source
This is one of my all-time favorite gadget that I just cannot travel without. This is one of the most essential items, especially for those who are travelling alone. The noise cancellation feature will also help you to take some important ad-hoc business calls while you are travelling. Tons of brands have these noise cancellation headsets, so buy from the one you trust the most.
Portable Phone And Laptop Chargers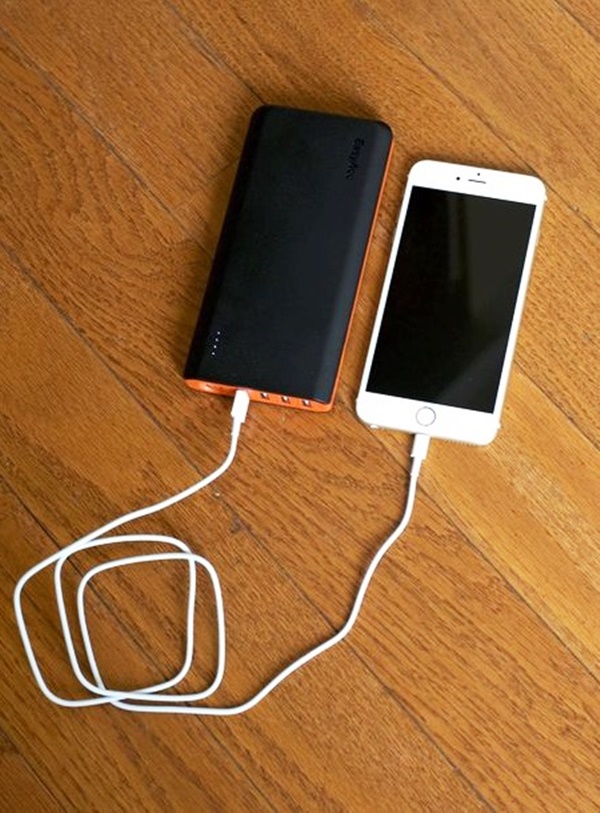 Image Source
You cannot find power sockets everywhere you go right? That is exactly why portable chargers have become a hit since their launch. They are light in weight and they come with different charging capacities. So, pick the one that suits your requirement.
A Phone Case That Is Waterproof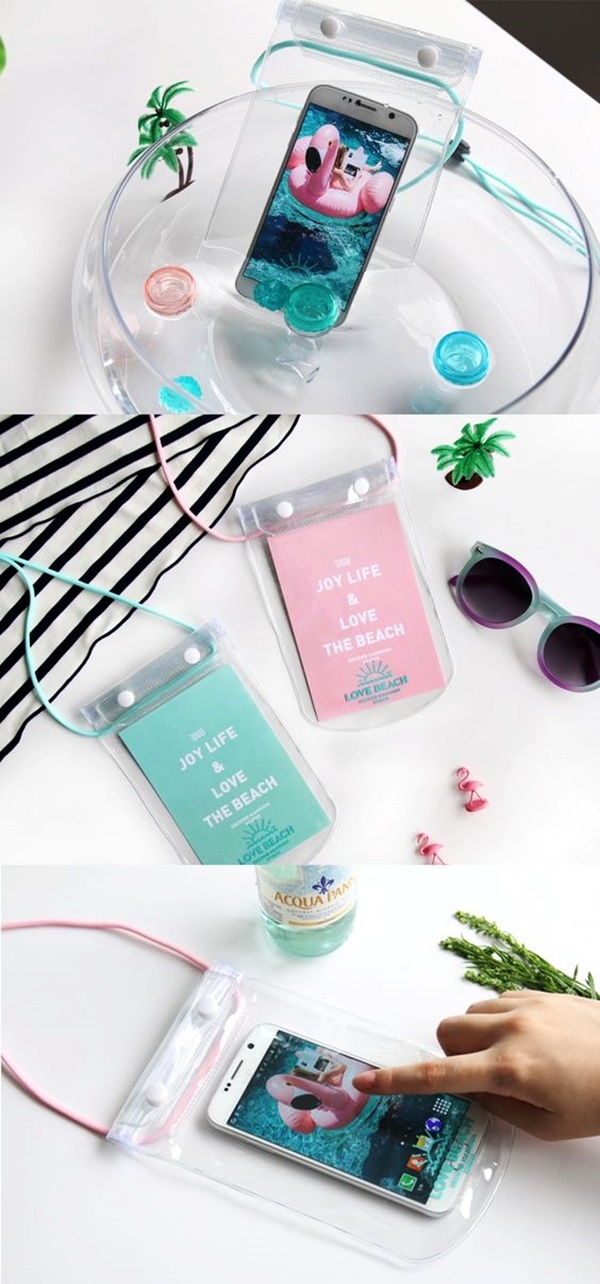 Image Source
Though you check the weather conditions of the place you are travelling to, but rains can be unpredictable at time. In such situations, you obviously do not want to run to a shelter to protect your phone. When you are going to a camping trip, you should remember some important things when you are camping with kids as a safety measure.
Lifestraw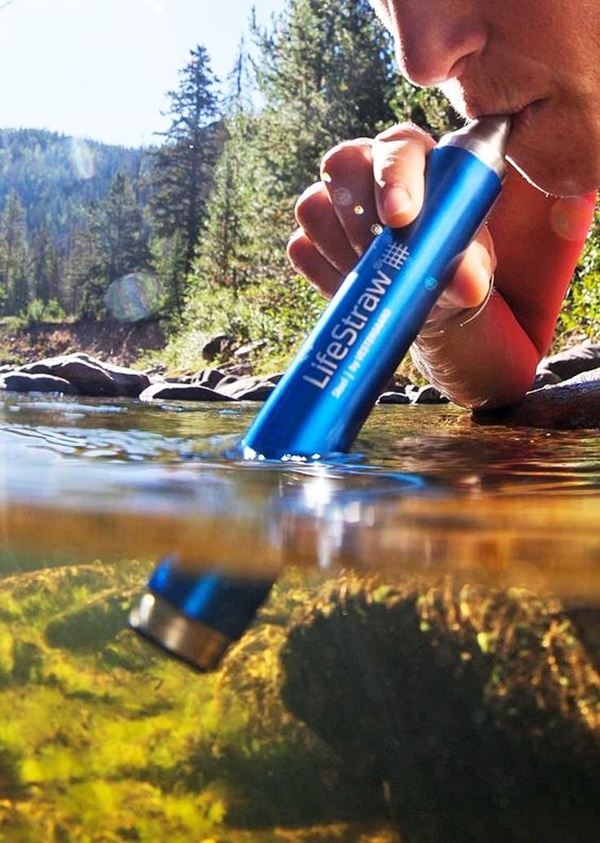 Image Source
This gadget is a MUST have for those who are looking to go for hiking or backpacking during the trip. This gadget allows you to carry drinking water. You know why this is cool? Because it allows you to carry up to 1000 liters of drinking water.
A Portable Luggage Weighing Scale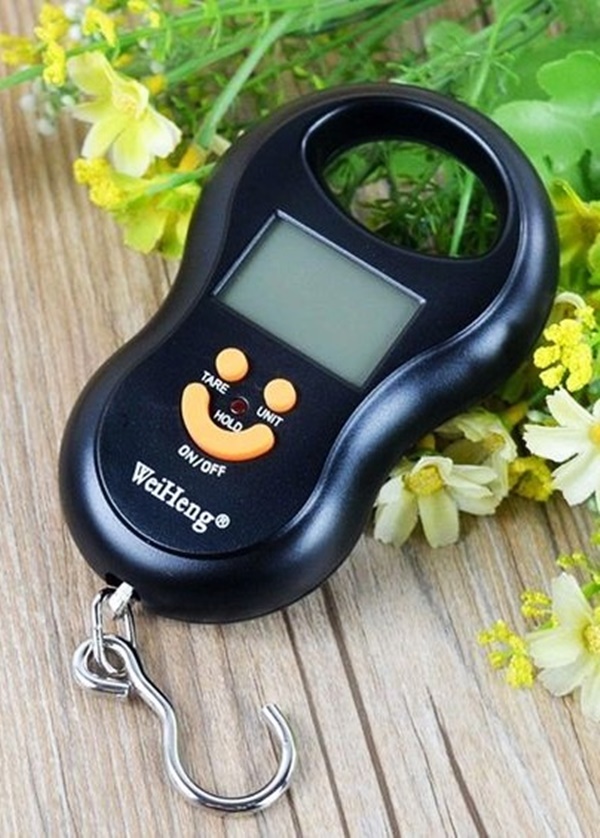 Image Source
We all know the task of ensuring that our luggage is within the specified luggage allowance. Carrying a portable weighing scale will help you get rid of all those exorbitant charges at the airport.
Inflatable Neck Pillows

Image Source
They are the best. Be it long flight travels, or bus journeys, these can be inflated when required and deflated when not in use. Here are are the Most Mysterious Places That Are Hard To Explain, few are just left like that, while few others continue to be a tourist spot.
Safety Locks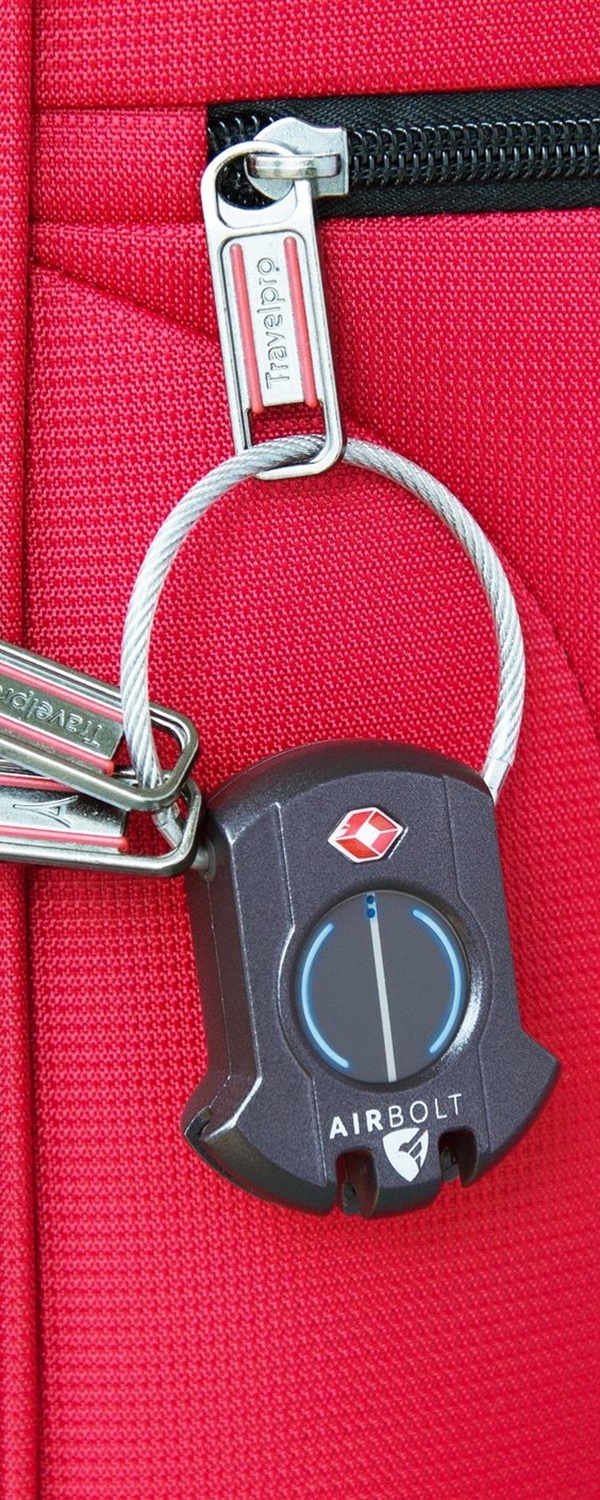 Image Source
Travelling by local transport can be quite an experience in a new city or country. But, when you are busy exploring the place, you would not want to worry about your luggage right?
Zip Lock Covers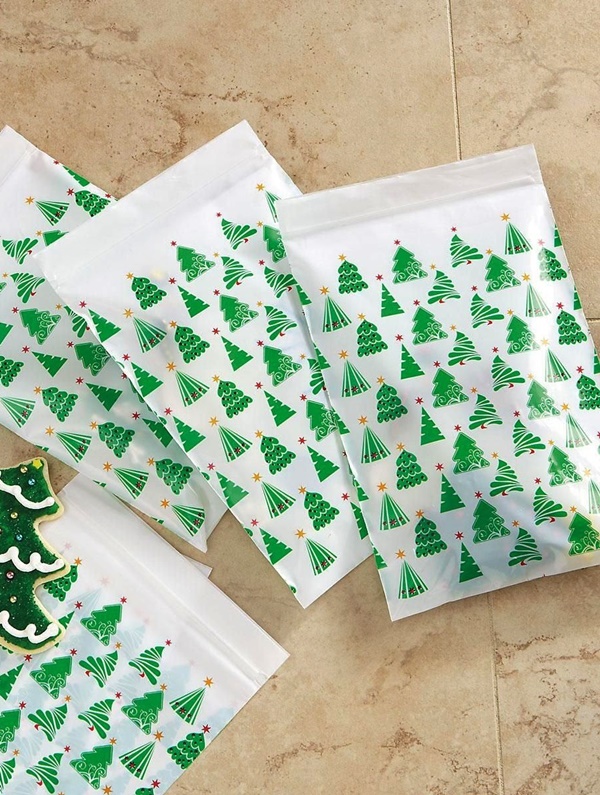 Image Source
If you are travelling with women in your gang, you will see a lot of these covers. Maybe for their cosmetics or accessories, these zip lock covers come really handy. When you want to seal something and protect it from dust or water, these covers are the best.
Extra Batteries For Your Camera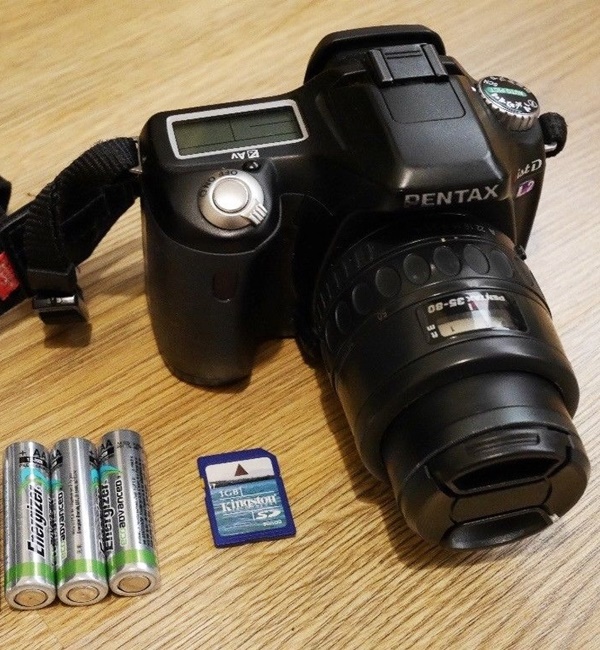 Image Source
Even if your camera is now digitized, extra batteries always come handy. Be it for your watch, or for a torch that you may require during the night – this gadget is small and comes handy in emergency situations.
Magnetic Compass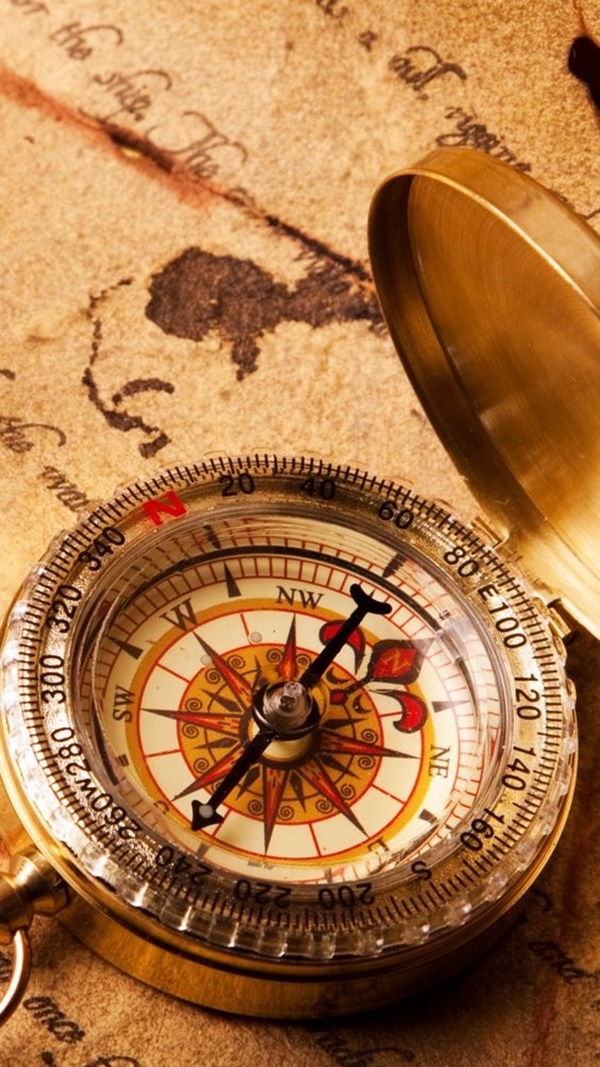 Image Source
For all those who love to explore the city by reading maps and directions, this magnetic compass is a blessing in disguise. It will help you decipher the 'take first left from north' direction that Google maps will read out.
A Box Of First Aid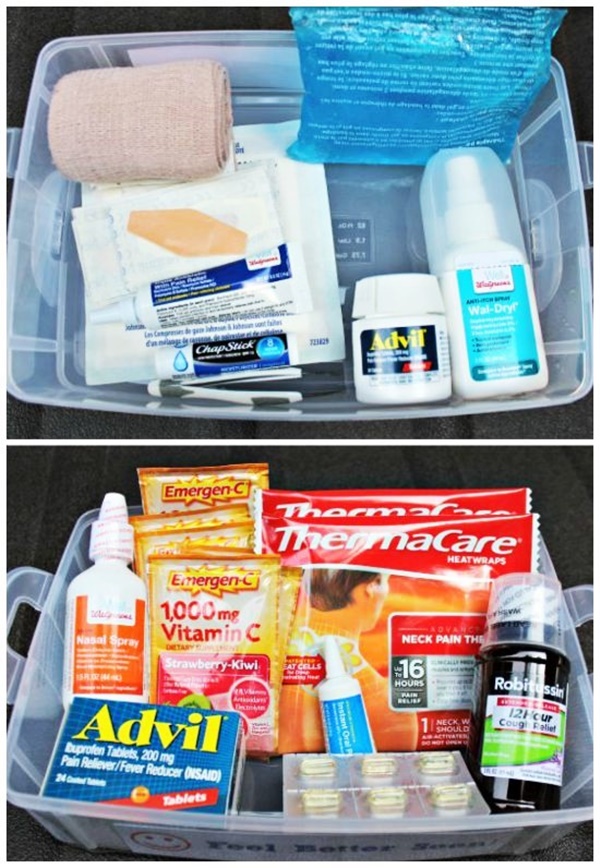 Image Source
Do we need to explain this any further? With the basics of medication to emergency first aid items, do carry all of this and stuff it in your handbag.
Thank us later because now you need to get going. The above are some basic and cool travel gadgets that will make your trip hassle free. The best part about them is that, they are all extremely light in weight; so do not panic on carrying so many things. In fact, most of them can just go into your handbag or cabin luggage without any problem.I was amazed to see the amazing art that people in ancient days could think of. After that, I just couldn't stop myself from coming up with this blog that brings to you 15 great ancient structures of the world! While you have all this, always take a backup of your phone, tablet and laptop – for the 'just in case' scenarios. Also, it is wise to carry few emergency numbers and also give some alternate contact numbers to your loved ones back home.