Sounding quiet amazing right? Yes today you are going to read here about a very amazing thing that is Elf on the Shelf. But before going through it, you should know the real fact about it. Elf on the Shelf is a picture book which was written and elf published by American author Carol Aebersold and daughter Chanda Bell. The book mainly deals with the subject of Christmas written in rhyme form, that explains the fact how Santa Claus knows who is naughty and who is nice. The elf on the shelf comes in a box with a hardbound book and a small soft toy in the form of a pixie scout elf.
The story was created in the year 2004 and it was not too late that it grew a huge popularity among the market. It was a huge success and a hot favorite of the children. This book also owns a bunch of awards over time and highly critically acclaimed. In the year 2011, a T.V series based on this was also aired which was directed by Chad Eikhoff. But the animation series was unable to gather a lot of praise in the market. But now let's move to the main topic of this article. Christmas is just a few days away from us and so we have decided to share 20 Hot Elf on the Shelf Ideas so that you can decorate your home in a more creative way. The matter is not so hard and you can get that within a few moments. Let's just see.
Beautiful Elf on the Shelf Ideas:
1. You can try out this one with an elf welcoming in the cocoa party. Just see how amazing it looks in the table with a jar of cotton cubes.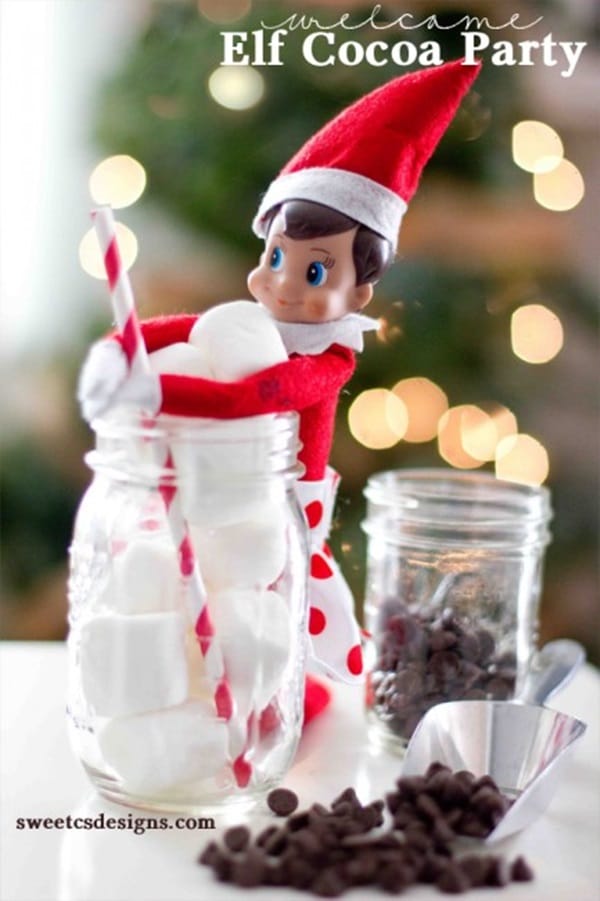 2. This idea is to bring your elf in an essence of flying with a parachute. Hang it from a chandelier or a light from your ceiling and it will look really amazing on your room. You can also a greetings card with a message written on it.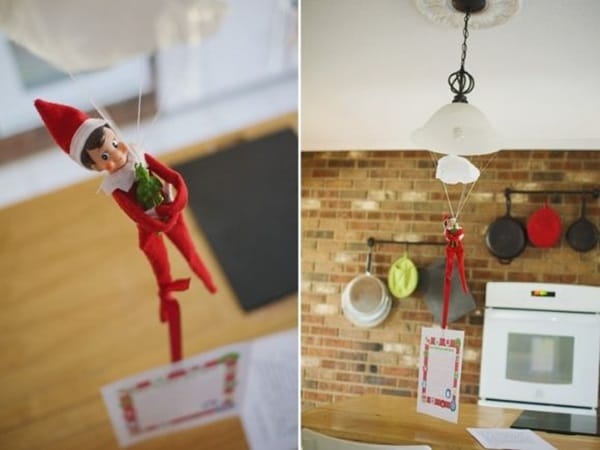 3. We are almost sure that you have a tissue paper box in your home for your purpose. But now it's time to use it in a different way for few days. Just keep the elf on the tissue paper box and see how amazing it looks.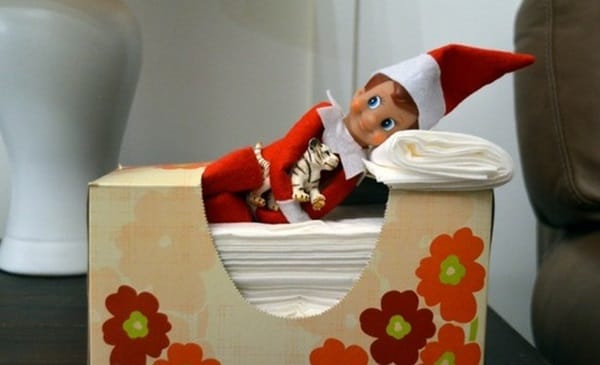 4. If you are ordering pizza this time, don't forget to keep the box instead of throwing into the dustbin. You will really need it to make a creative design with your elf. Add some bit of popcorn and a can of coke to bring more realistic flavor.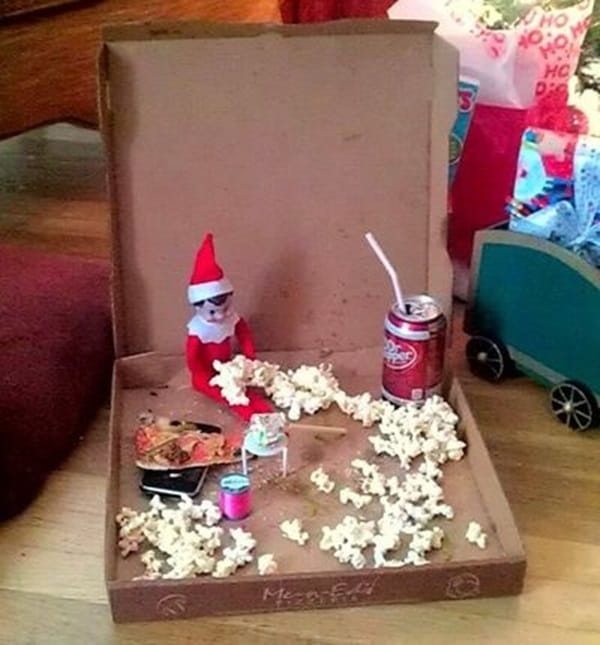 5. See this amazing idea how it looks like. Yes you are right; it looks like the elf taking a bath in the bowl. This can be a great showpiece in your table.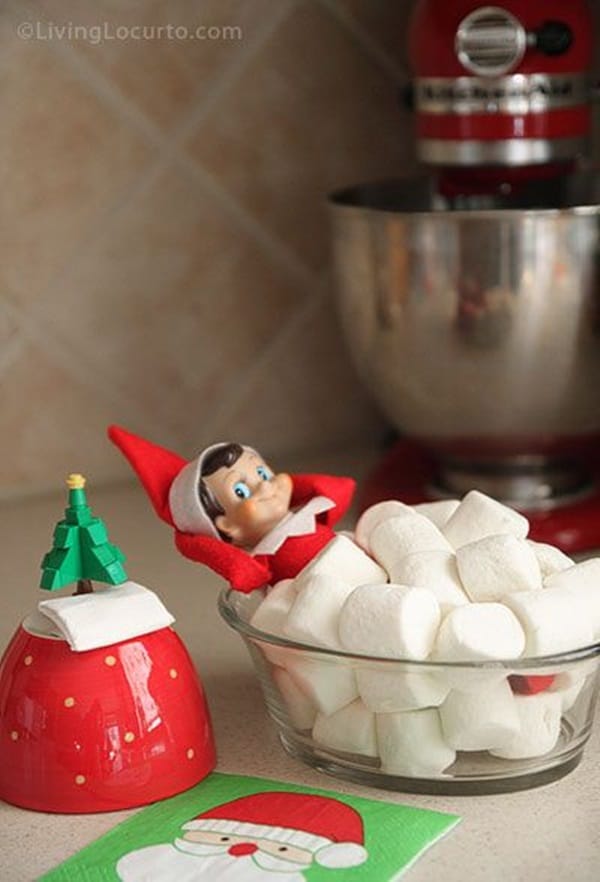 6. There is one or more basin in your house? And you are using just one of them? Try out the other one as a fishing pond of elf. See how cute it is.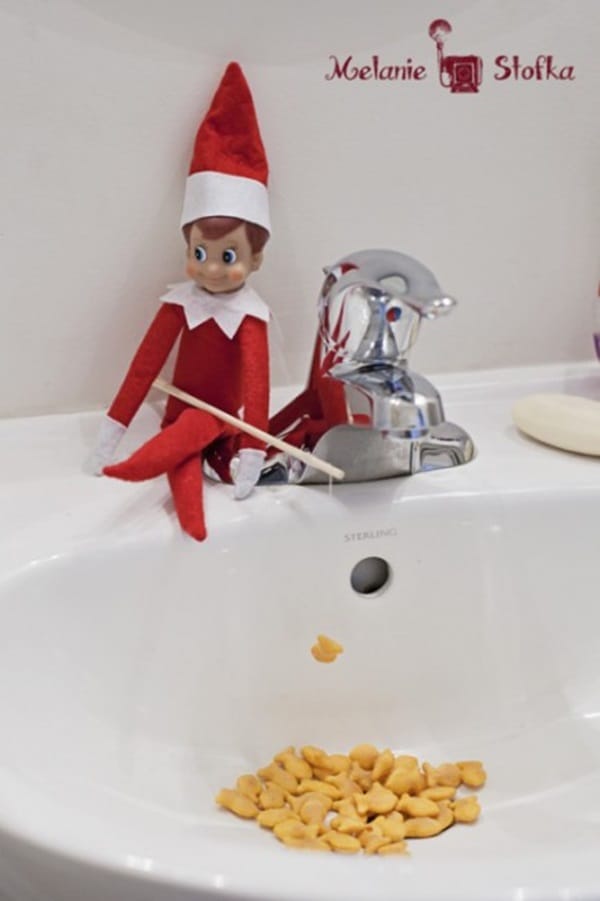 7. Elf looks great in the Christmas tree and if you are looking forward to make your Christmas tree more interesting and creative, add an elf with a roll of tissue paper in the hand.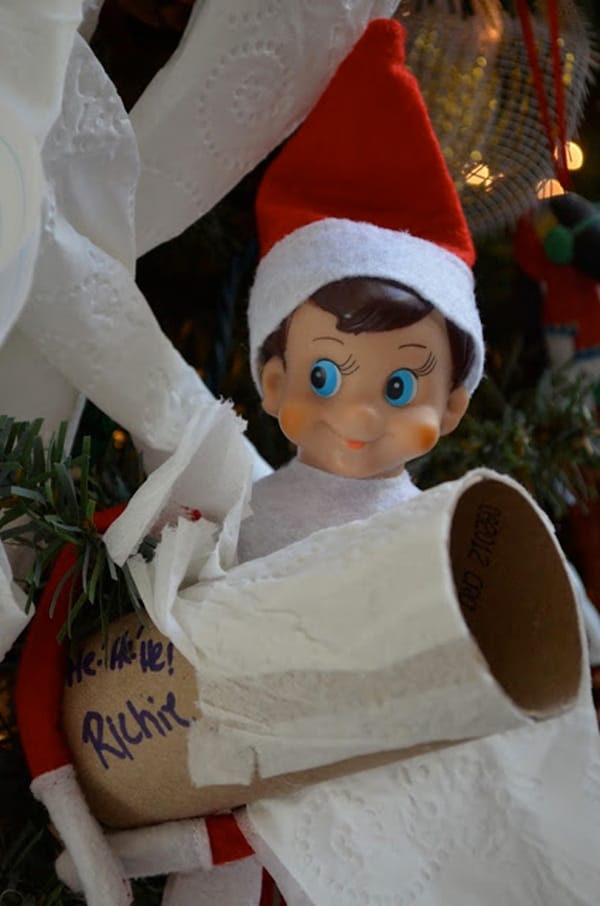 8. Take a syrup jar and a straw to show that elf is drinking his favorite syrup from it.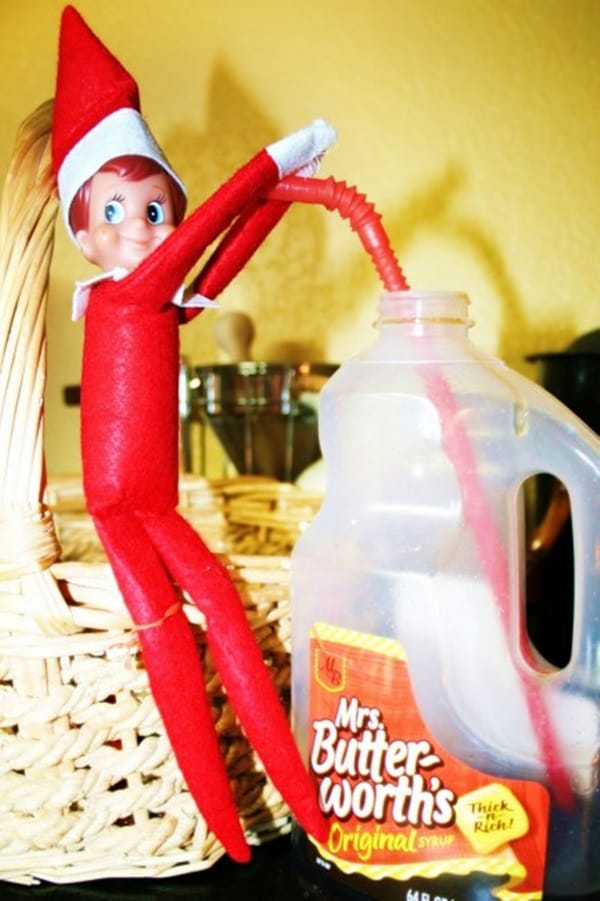 9. You can also decorate your shelf with elf and other dolls. See the picture below as it is shown how elf is playing with a doll.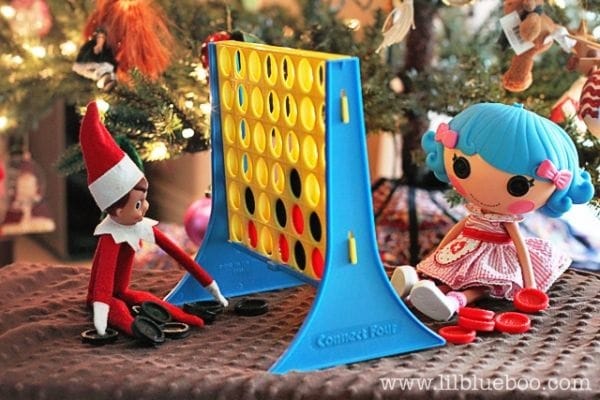 10. Decorate your shelf in the theme of a war and show how elf is in the operation.