Emojis are one of the most vital parts of our life nowadays in the age of social networking. There is nothing to say about its importance in our daily life. But here we have came up with a very different use of emojis. This is something which makes emojis more close to your life. Just imagine how it feels when this emojis becomes a part of your bed at the end of the day. This is really of great fun and very easy to make. So follow this tutorial step by step to get the ultimate beautiful product.
First of all, you should get the outline idea of the things that you will need to make out this finished product. One more thing is that the all the essential products needed in this project are very easily available in the market. So you will even not have to roam here and there to get the products. Even if you love to do crafts all the time, some products will be easily available at home. So now let's look the essential products below.
Yellow Fleece
Pillow Bedding
Red and Black Felt
Hot glue gun

Now we are starting the tutorial below. So once you are ready with all the above mentioned products you can easily jump into the tutorial.
1. Take the yellow fleece and double up with the right sides facing in and the wrong sides facing out. This is done because of the tracing procedure. Grab any circular object in your house by which you can trace a circle on the fleece. Best idea is to use a medium sized bin. Then now use a ruler to measure a half inch seam allowance to cut it out. Use big scissors to cut the fleece.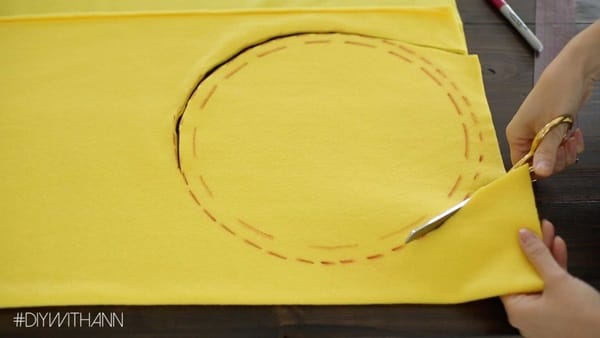 2. Now take the circular shaped fleece and put it on the sewing machine. Sew the two circles together and make sure to leave an opening on a side. This opening is kept to turn the circle inside out. If you don't have a sewing machine at home. You can also sew it with your hand. Even you can also use fabric glue or a glue gun to avoid stitching.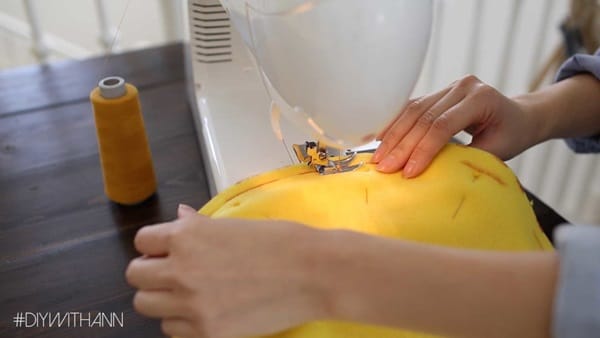 3. Now this step is a very important one. After stitching is over, cut out triangles with scissors along the seam line to prevent rippling on the seam line. After you are fully done on all the sides, now turn the circle inside out.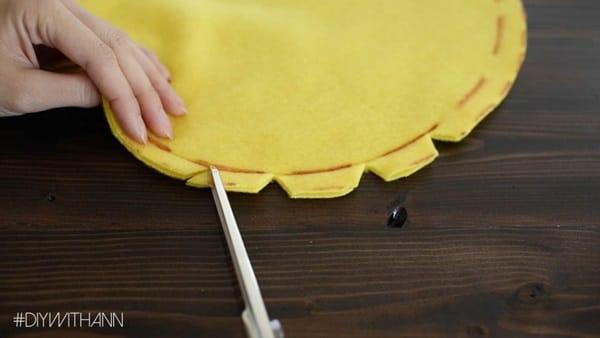 4. Take out a piece of paper and draw your favorite emoji on it. Sketch out the full details on it. Then cut it out gradually to make your paper templates. Place these templates onto your colorful fabric, trace and then cut it out.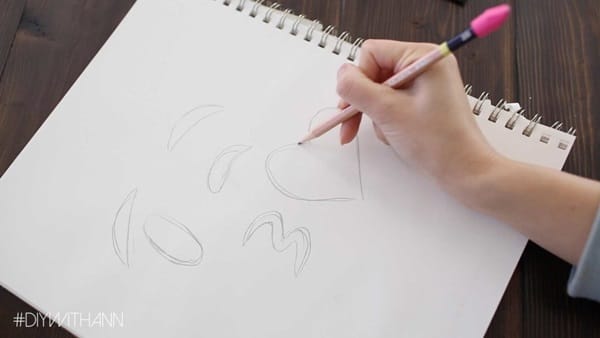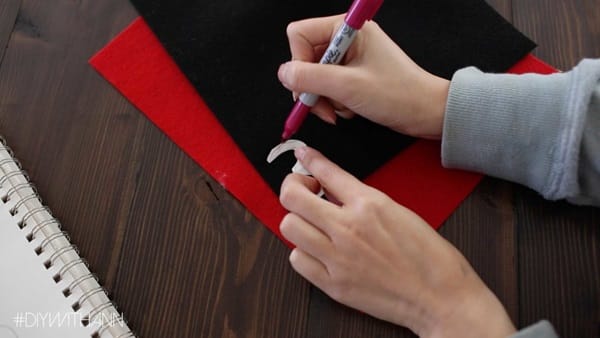 5. Now again take the yellow pillow and place the fabric emojis on top of it to see how it looks. If there's some mistake, then correct it till it becomes perfect. And if it's alright, take the hot glue gun and hot glue them on the pillow.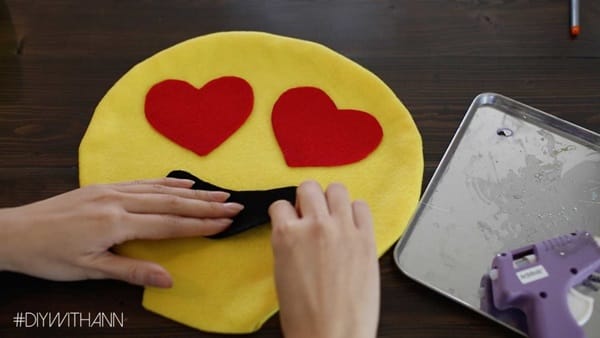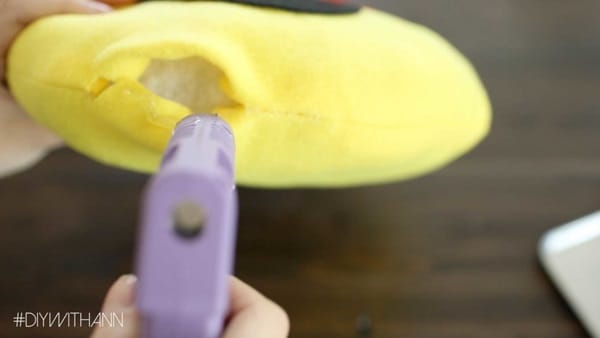 6. Now keep the whole product aside for few hours. If you want to make two or three pillow then work similarly with the others keeping the finished products aside after it is done.
7. After few hours check out that the hot glued parts have dried. If they have dried, find the small opening on one side and stuff the pillow slowly with bedding. Remember not over stuff it as over stuffing the pillow will not look good and will lose its shape. Now after the stuffing, hot glue the last opening on one side nicely and when it is completed you are fully done. Repeat the same process with the other pillows.
So now it's time to enjoy this amazing pillow style made on your own. You can also gift this one to your closed one as a sign of your hand craft. Each and everyone will love it as it is a very unique object. Even if you do business you can also make it and sell to your customers. If you make it for your room decoration these looks good both in drawing and bedroom. And as we have said earlier that, emojis are now a part of our daily life in the era of social networking, it will easily attract each and everybody coming to your house. If you are very used in making this type of DIY projects, then it will be very easy for you to make these pillows, but if you are making it for the first time don't get nervous as making a pillow is not a very tough job and follow the tutorial thoroughly step by step. If you really got interested in this tutorial, check out the other DIY projects in our blog, made just only for you all.