Cooking is an absolute bliss and can be an enriching experience but taking care of the cutlery afterwards can be quite displeasing. Not everything can be taken care of with the dishwasher and you will still find the utensils reeking even after vigorous washing. This is especially the problem if the raw cooking products were either eggs or fish. But worry no more. We have heard the plea of cooks all around the world and have taken over the responsibility to help you with these Epic Ways To Get Rid Of Fish Or Egg Smell From Utensils.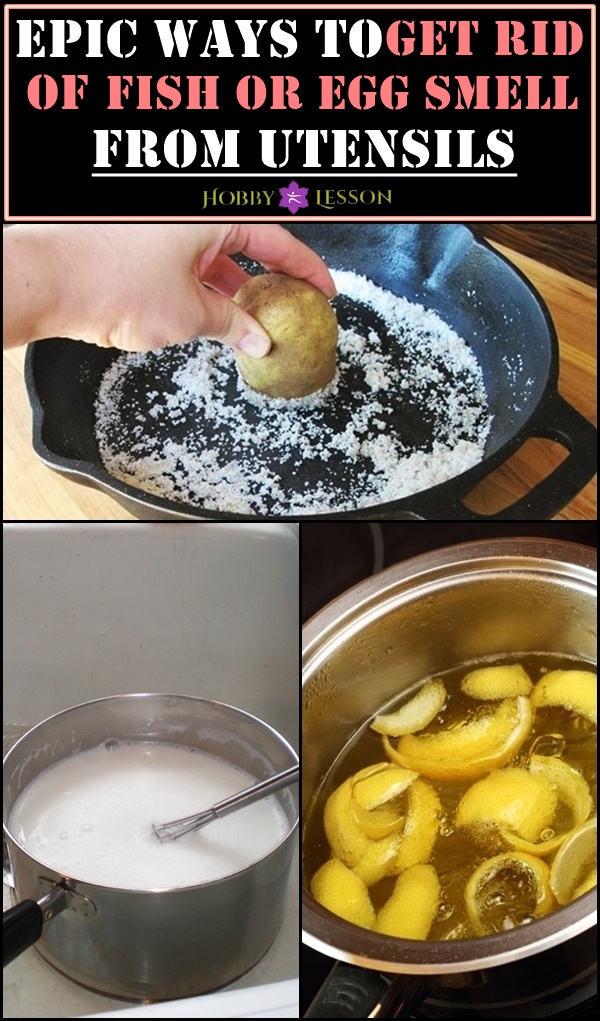 Epic Ways To Get Rid Of Fish Or Egg Smell From Utensils
Cold And Hot Water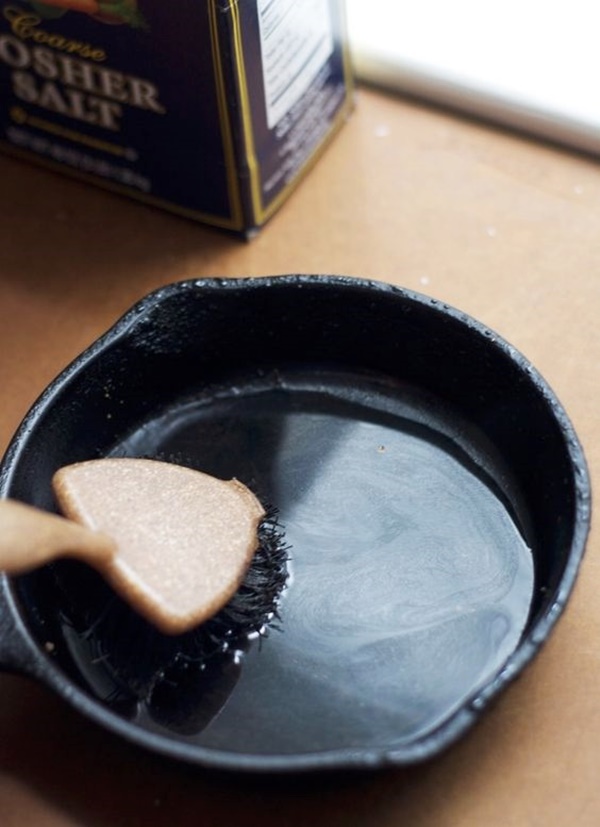 Image Source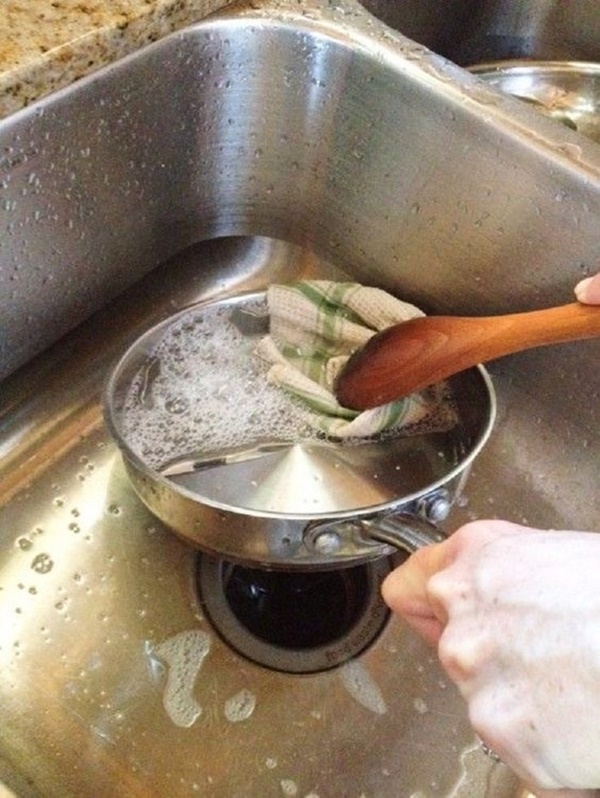 Image Source
Chefs all over the world recommend the cold and hot water tip to rid the utensils of fish and egg stink. It should be your first option before going towards fancy and complex ways. All you have to do is just get some cold water and wash the utensils thoroughly. This stage involves not using any soap and just making use of plain fresh water. This discards any particulate matter left from the raw materials onto the utensils. The next step is to put the utensils under hot running water and shower the utensils with copious amounts of soap. Then start scrubbing and cleaning the utensils gently but carefully as to remove any dirt or debris left after the cold wash. This ensures the freshness of your utensils and keeps them free of unpleasant odours. Now all you have to do is wipe them with a clean piece of cloth and you'll have some fresh utensils to use.
Lemon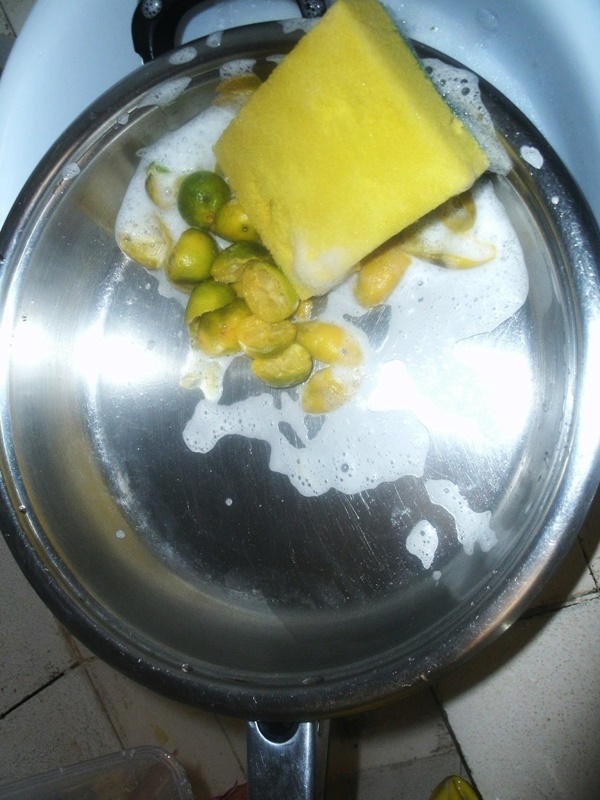 Image Source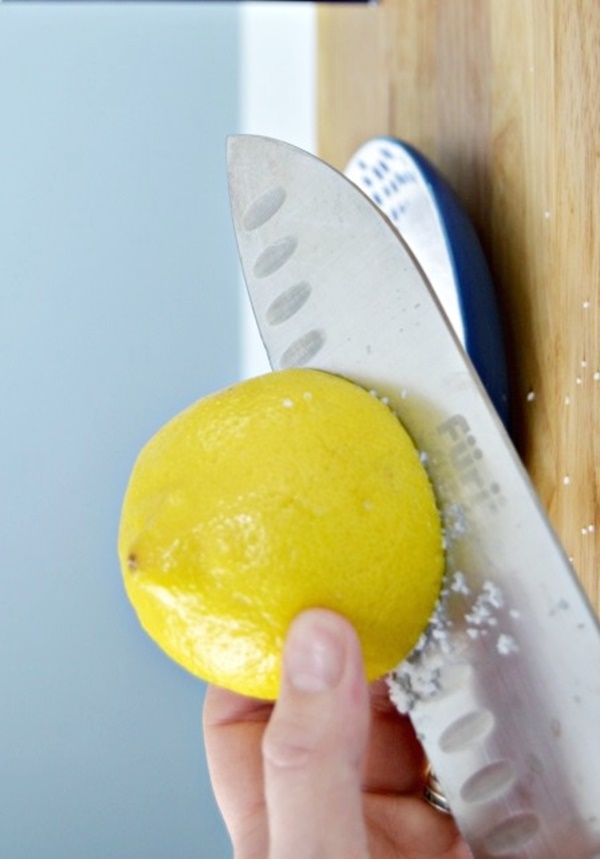 Image Source
This citrus fruit cannot only be utilized to make lemonade but can be a powerful kitchen tool as well. Lemon has a fresh fruity odour and naturally antibacterial and acidic properties. Nasty odours can be easily eliminated by making use of this healthy and natural fruit. All you have to do is rub the insides of the smelly utensils with a half cut lemon for several minutes giving special attention to the edges which are often missed and then leave it to sit for a good 20 minutes before washing them with warm water. The lemon juice works efficiently and absorbs the displeasing odour and leaves the utensils with a fresh tangy odour and cleanliness which is paramount. The kitchen is one of those first places where your kids get accustomed to the daily household works. The usages of different utensils amuse them the most. So let's try these DIY play kitchen ideas your kids will love.
Vinegar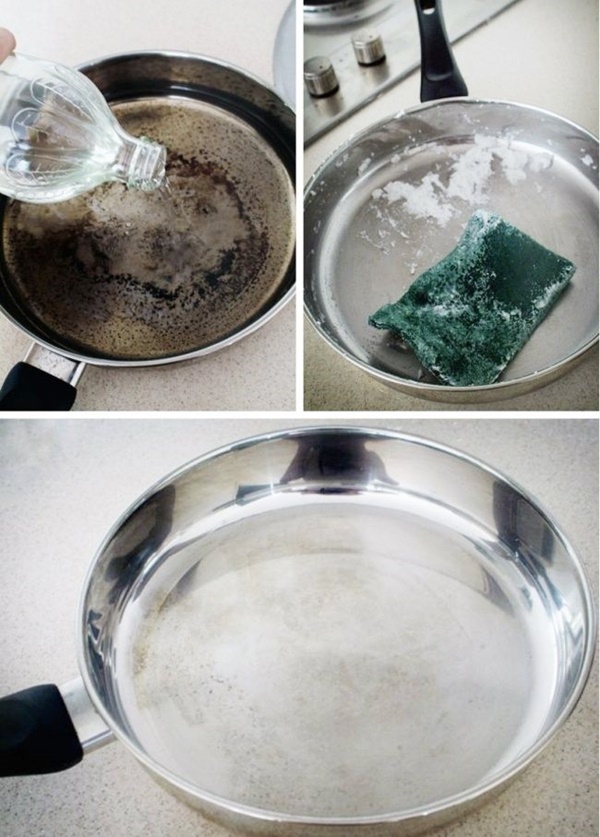 Image Source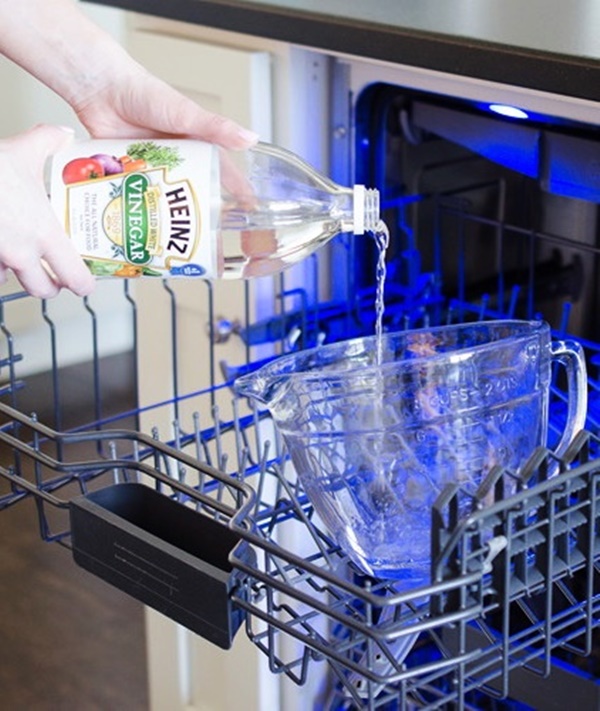 Image Source
Like lemon, this is a natural ingredient and has antibacterial properties but it does not smell as nice as lemons. Nevertheless, it is an absolute success when it comes to eliminating either fish or egg odour from utensils. You can make use of vinegar in two ways. First is by soaking the utensils in the vinegar and then washing them with water later. The second method is scrubbing them with a washcloth soaked in vinegar and then washing with fresh water. The added advantage of using vinegar is stainless and spotless metal cutlery.
Soak In Milk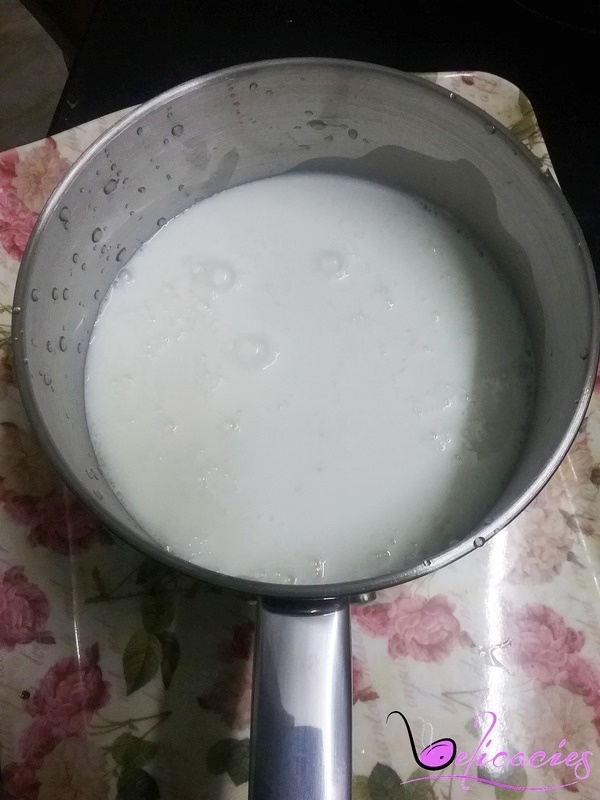 Image Source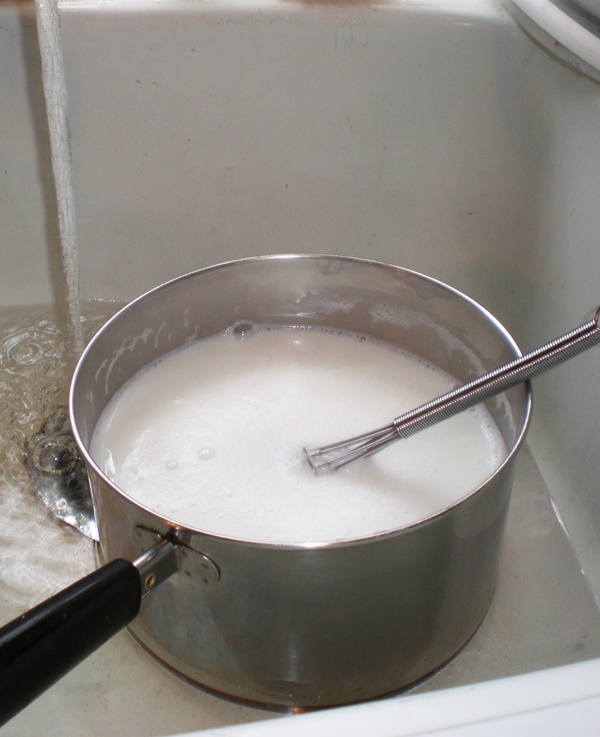 Image Source
This might sound unusual and even obnoxious as milk has never been considered of any use when it comes to ridding the utensils of stenches. But to your surprise, a milk soak works wonders in eliminating nasty odours. Just take some milk in a large bowl and soak the utensil that reeks of fish or egg and let the magic happen. The trick is done by the protein casein in milk which is a natural absorber of microparticles which produce a bad odour. After the utensils being soaked for half an hour, wash them with soap and warm water and wipe them with a fresh clean cloth for a spotless look. Normally we throw away the eggshells as we don't eat it, but from now on stop throwing out the eggshells as it has some really amazing things you can do with Eggshell.
Orange Peels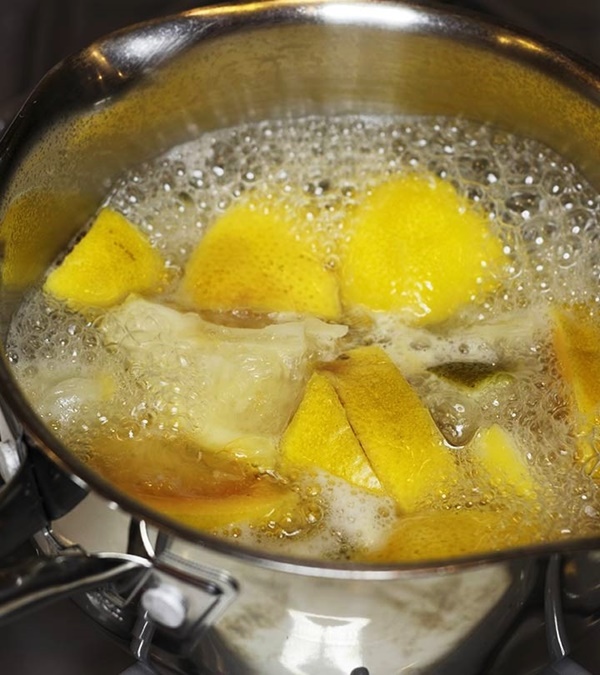 Image Source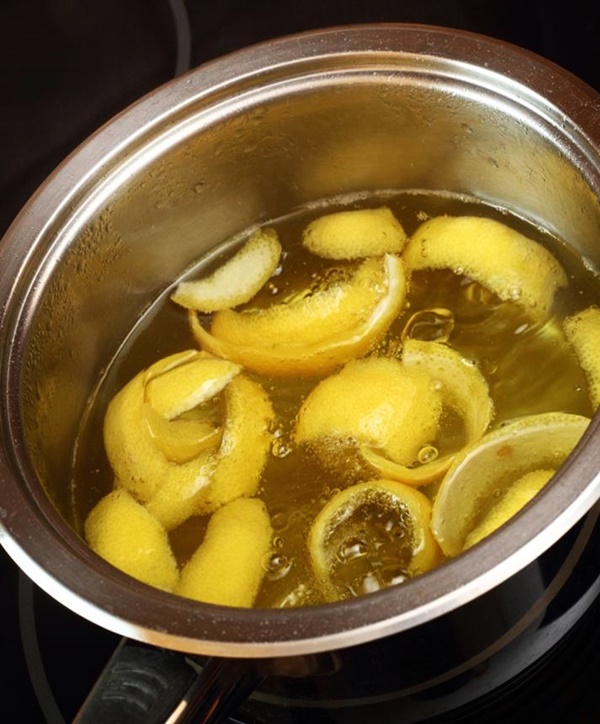 Image Source
Combining heat with the already approved odour killer citrus has to work at any cost. Enjoy scrumptious oranges with your family but make sure to preserve the peels as they can come in handy to solve your smelly utensil problem. Boiling citrus peels in a utensil which smells of fish or egg can be quite effective. The citrus cuts the odour and the heat sterilizes the utensil making it fresh and clean. And this is not just exclusive to oranges. Lemons, Tangerines and Clementines can all be used as all of these are citrus fruits. Just make sure to preserve the peels while you enjoy these citrus delights. There are tons and tons of DIY Tray Decoration Ideas, and I bet you will never fall short of ideas yourself. Want a kick-start for some ideas, Here are some.
Cooking can be an ordeal if you are left with loads of utensils to clean and that too with nasty odours especially if you are a clean freak who is absolutely particular about the freshness of your kitchen. But with these tips, you don't have to worry about smells and displeasing odours generating from your utensils. Try the water trick before you try anything else as most cases of smelly dishes are solved with this easy and economical solution. However, if that does not work, then walk up to more advanced yet cheap methods and Epic Ways To Get Rid Of Fish Or Egg Smell From Utensils even after working with difficult raw materials like fish and egg. Happy cleaning!