Whether one is really young or is young at heart, a fairy garden entices everyone. In childhood, almost everyone wishes to live with fairies and no matter how much you grow, deep inside the heart, we all would love to live in those mythical places. Well, those places though do not exist in reality, you can still create them on your own. All you need is these Fairy Garden Accessories To Give It A Magical Experience.

Creating a fairy garden will give that alluring mystical touch to your home. If you would just let your imagination run wild, you would be able to experience the magical world of the fairy garden. Some cute little fairies fluttering around, tiny houses in a tiny village, and so many miniature versions of all things adorable are all that you need to make this fairy garden real.
Fairy Garden Accessories To Give It A Magical Experience
Wooden Flower Crate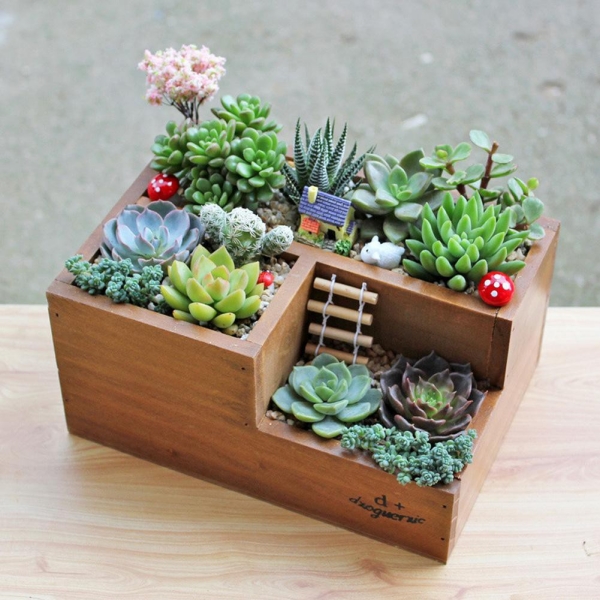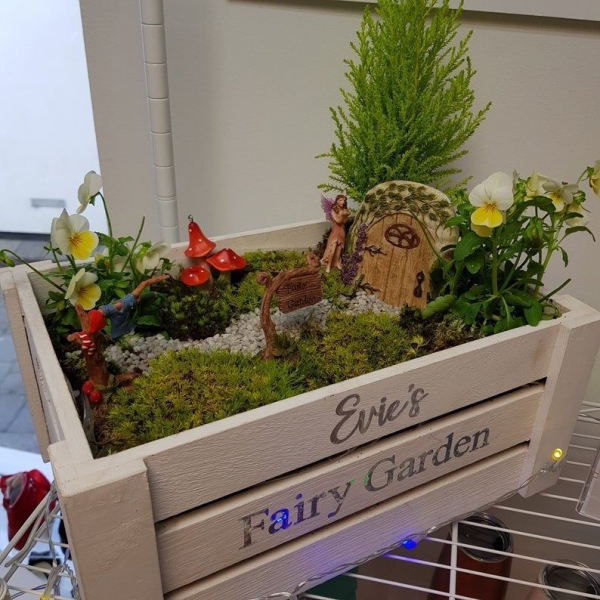 While there is no such rule that you need to use a particular type of container for the fairy garden, but if you are starting with a small one then go with the wooden flower crate. Or any wooden box would work too.
Cute Little Tents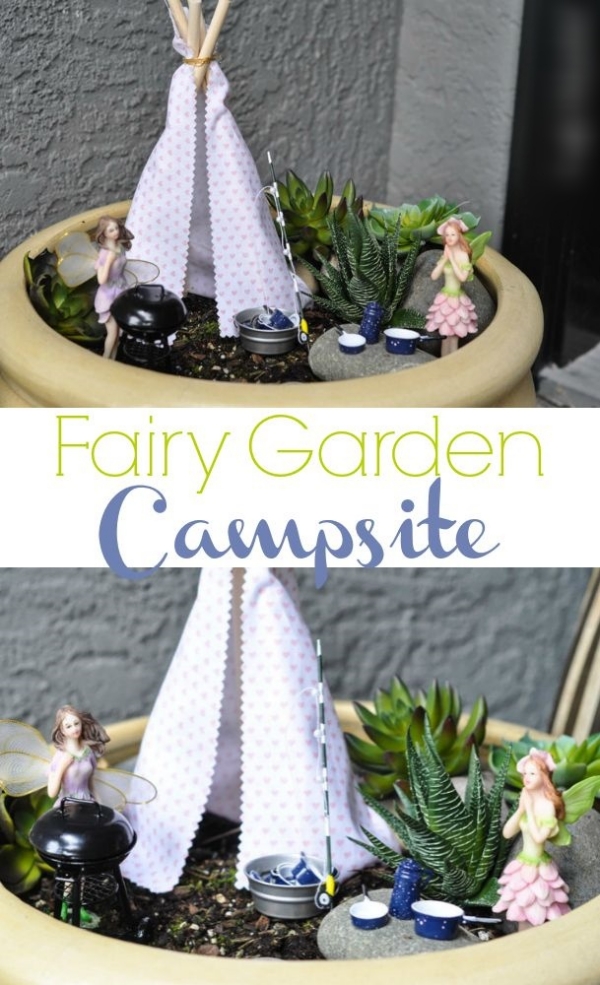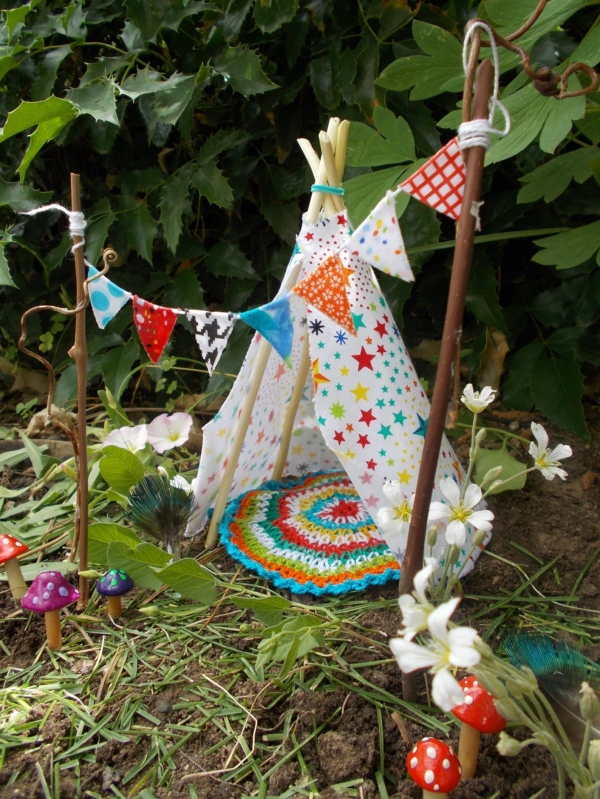 A fairy needs a place to rest after a long day of having fun with her magic. So why not create small tents for her! You can use skewers, twine, and scrap fabric to make these adorable little tents. Some small pebbles will make for the path leading towards the tent.
Charming Gnomes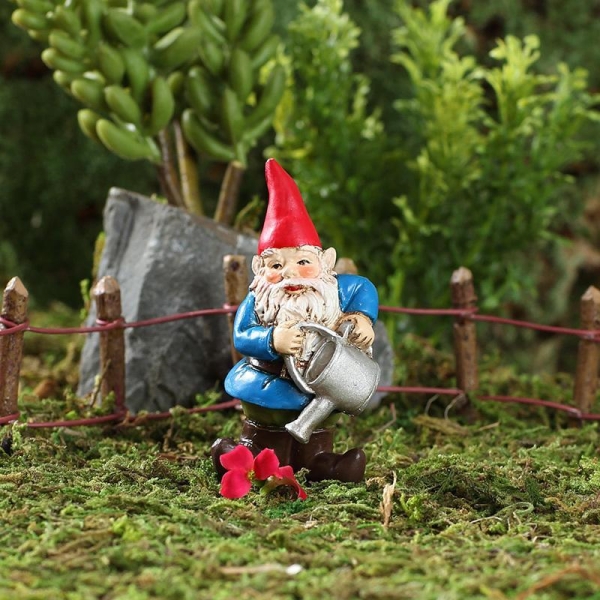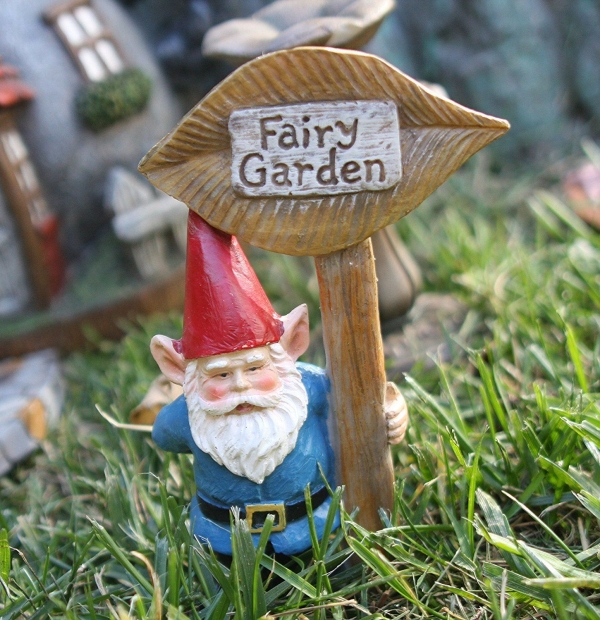 Fairy gnomes would make a perfect addition to your fairy garden. Place them all around the garden near tents or wildflowers. Or better gather them together for a bonfire. Put some tiny pots and lanterns nearby and let them work their magic.
Stone Houses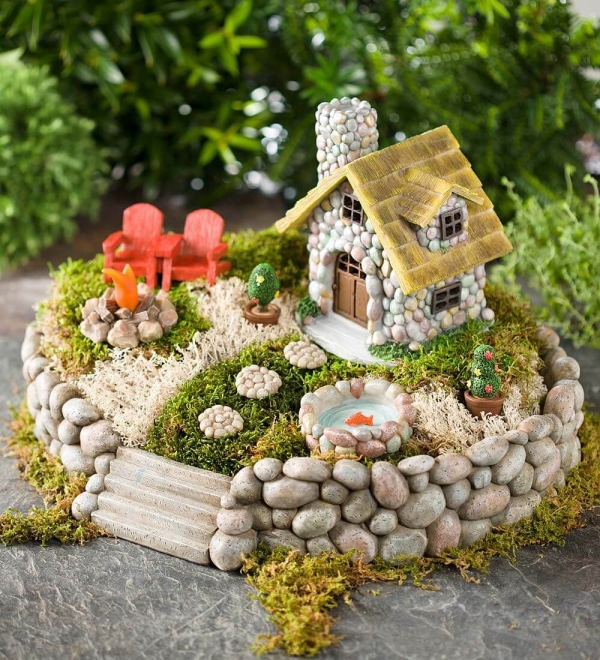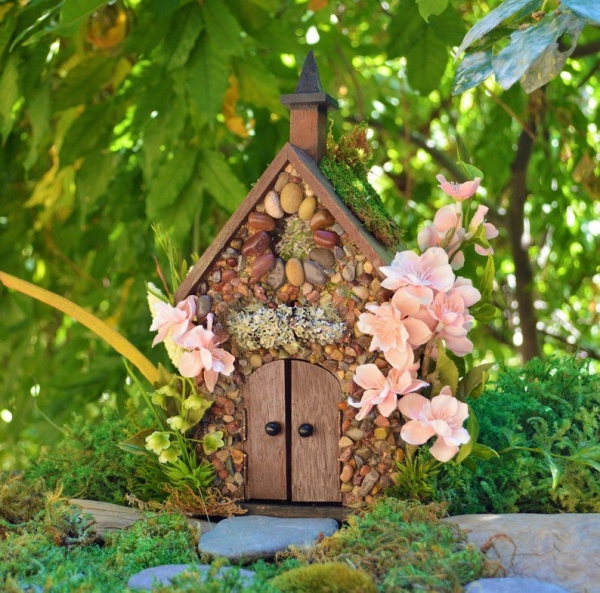 The inhabitants of your fairy garden need houses to live in. You can either create these stone houses in your home or just get them from the stores or online sites like Amazon or Etsy. These stone house figurines will definitely add a realistic touch to the garden.
Lots of Pebbles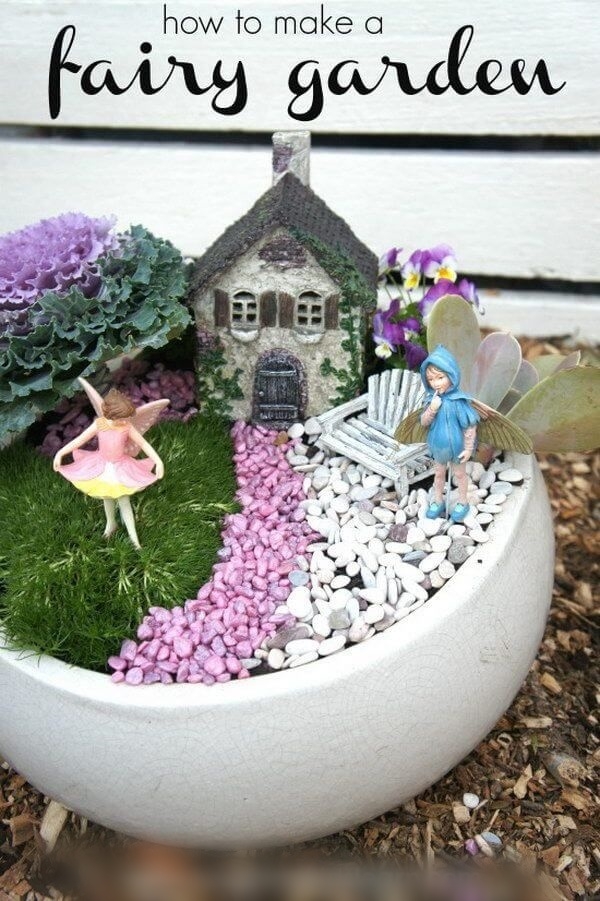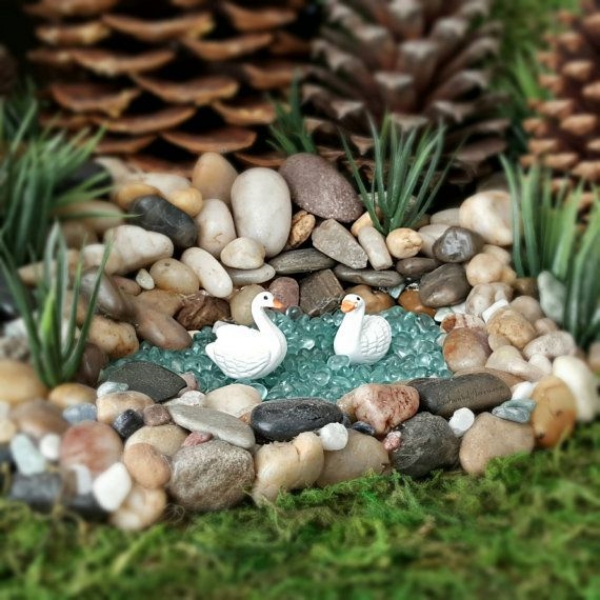 To make your fairy garden look like something straight out of the fairy tales, you will need a lot of pebbles. And the more they are, the better if you ask me. Pebbles of varying shapes but preferably in small sizes would be perfect.
The Wishing Well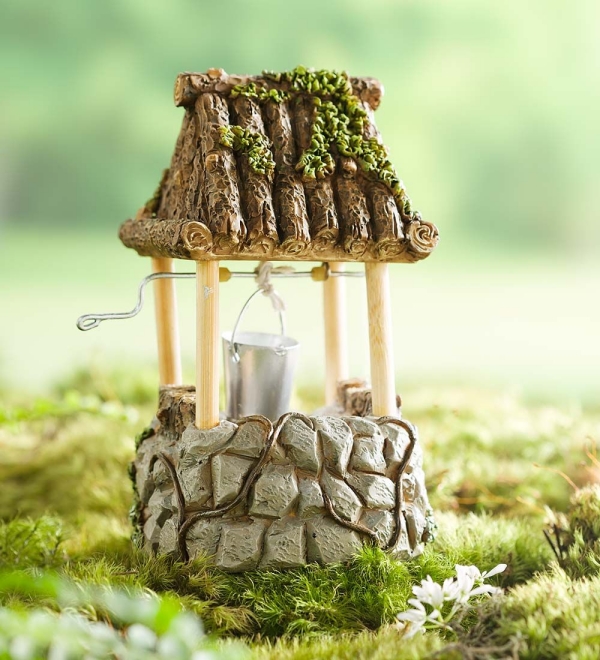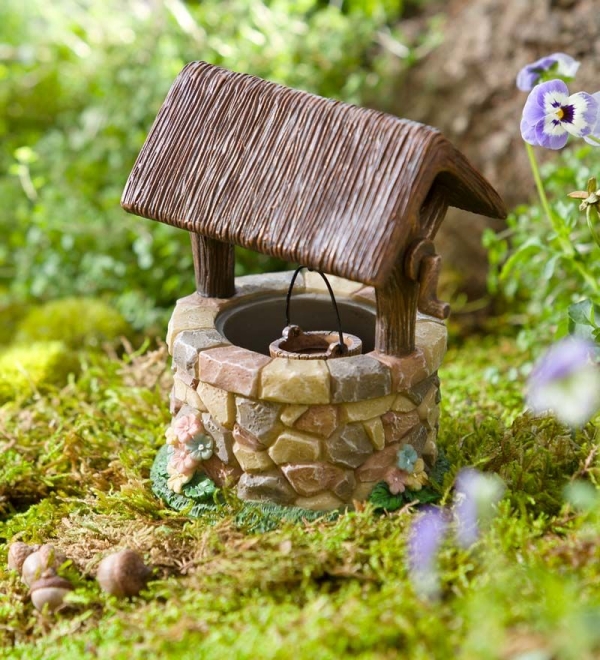 Well, we are creating a magical garden then it is only fair that there is a magical wishing well in it. Depending on the size of your fairy garden, you can use a paper roll or a bottle cap to make the wishing well. All it needs is some skewers with twines around it and tiny pebbles all over it.
Adorable Beds For The Sleeping Beauty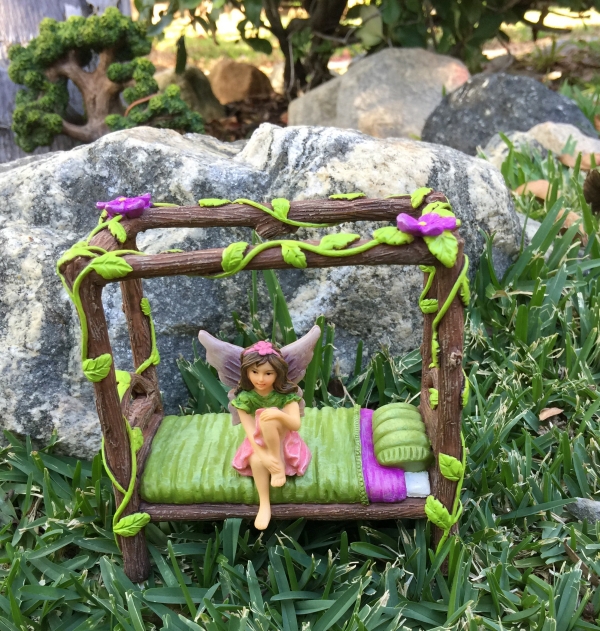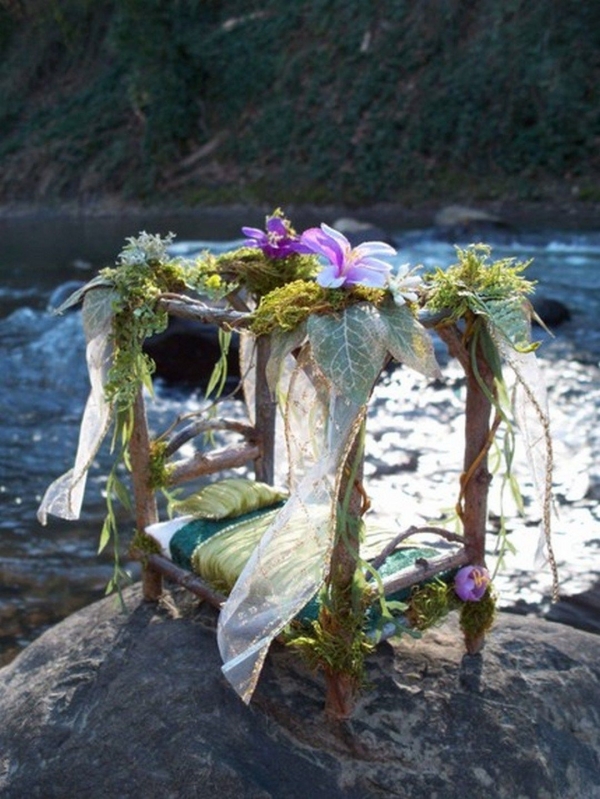 A fairy needs a bed to get her beauty sleep! To make tiny beds for the tiny fairies, you can make use of tiny rectangular boxes like mint tin or some plastic cases and fill them with flowers and leaves for pillows and beddings.
Scary Skeleton Decor Ideas to try this Halloween
Awesome DIY String Light Decoration Ideas For Any Occasion
Creative Rock and Pebble Art Examples
Magical Garden Swing Ideas
Fairy Pool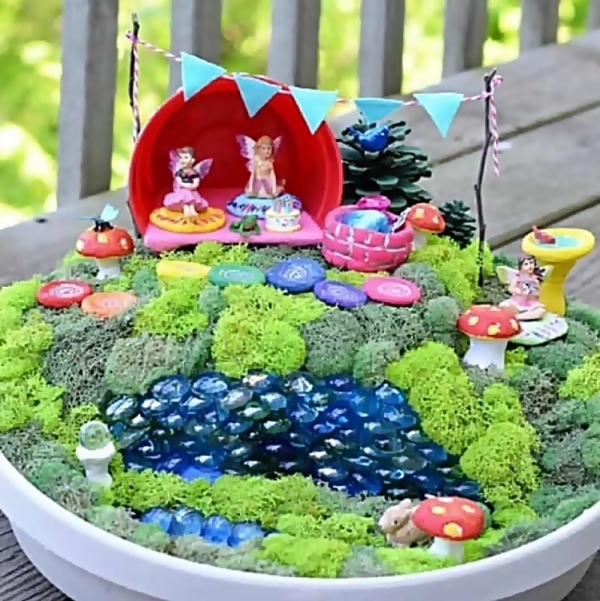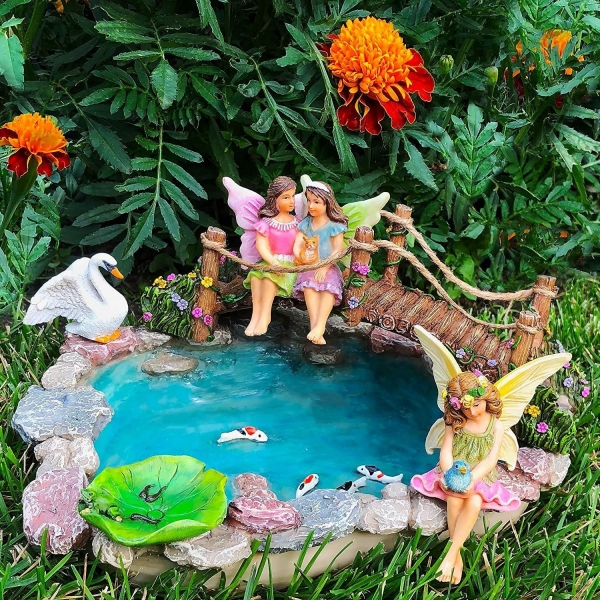 Imagine how beautiful it will look when you add a little pool to the fairy garden so the fairies can take a dip whenever they want. You can use a shell for a pool and add some floating flowers to it. Or you can use an extremely small plate with small pebbles all around it and add tiny fishes to it and voila, a pond is ready for the fairy garden.
Hang A Hammock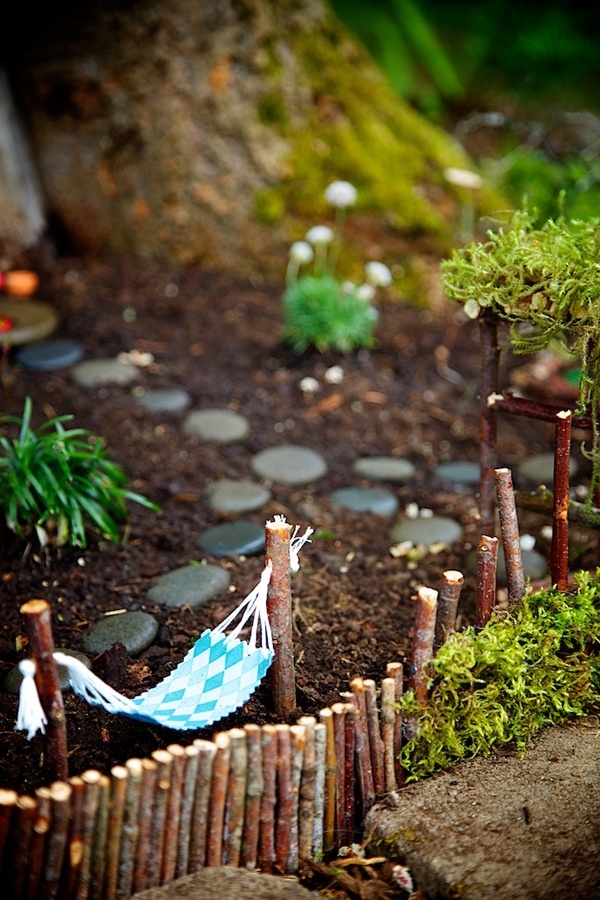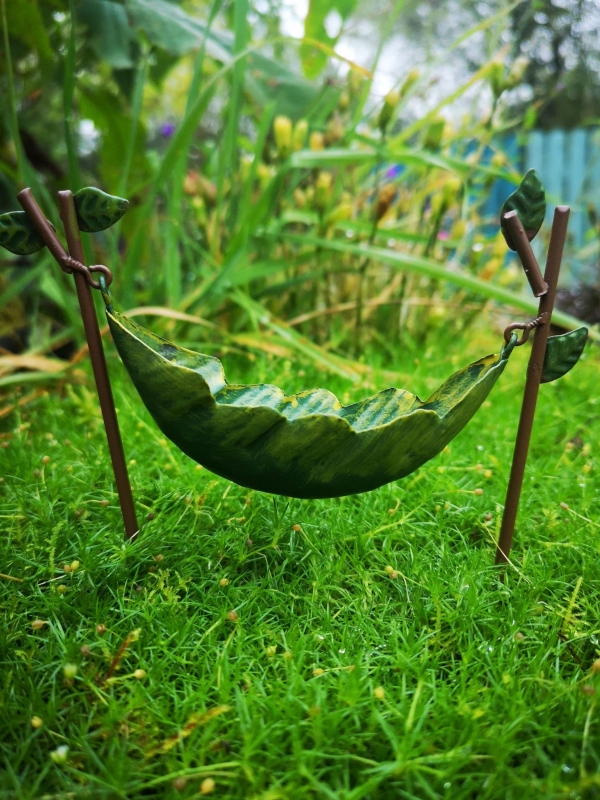 To make the fairy garden more relaxing and soothing, add a hammock to it. Maybe just near this garden pool or pond that we had created before. A piece of fabric, a couple of popsicle sticks, and some twigs will get your hammock ready in a few minutes.
Tea Party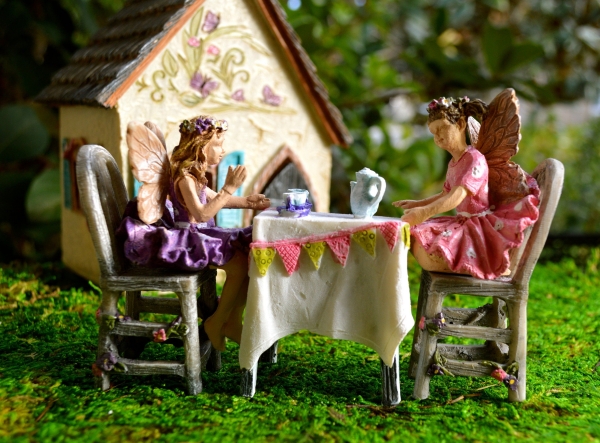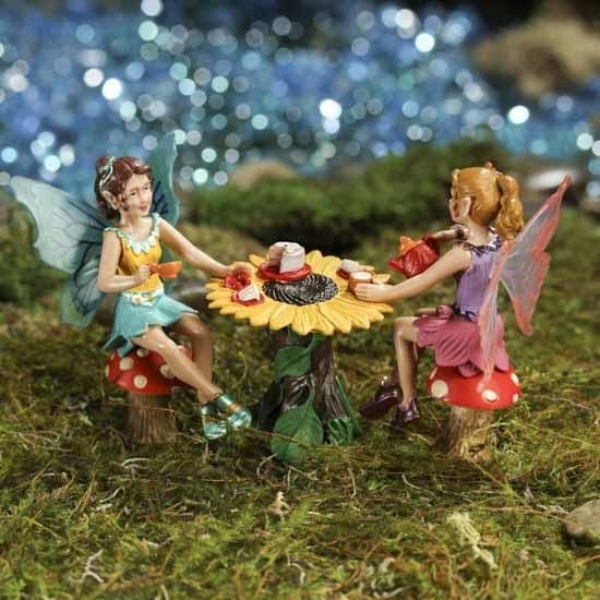 Time for a tea party for the people living in this cute fairy garden. Gather those little chairs and miniature table and glue little tea kettle, cups, and plates on it for the perfect garden tea party.
Miniature Ladders And Bridges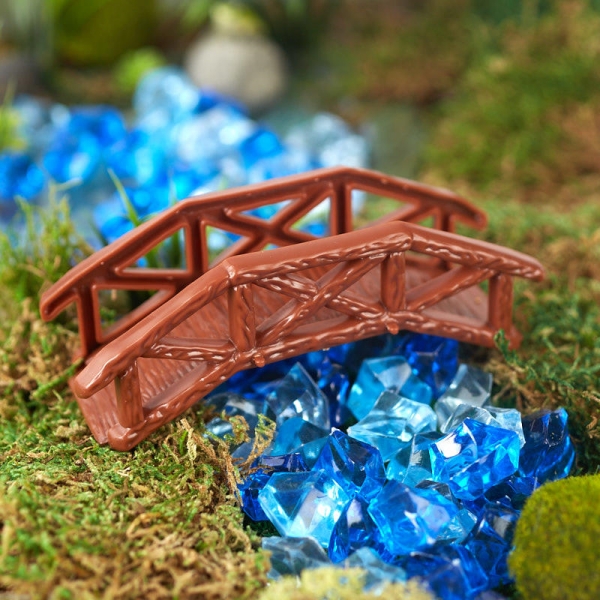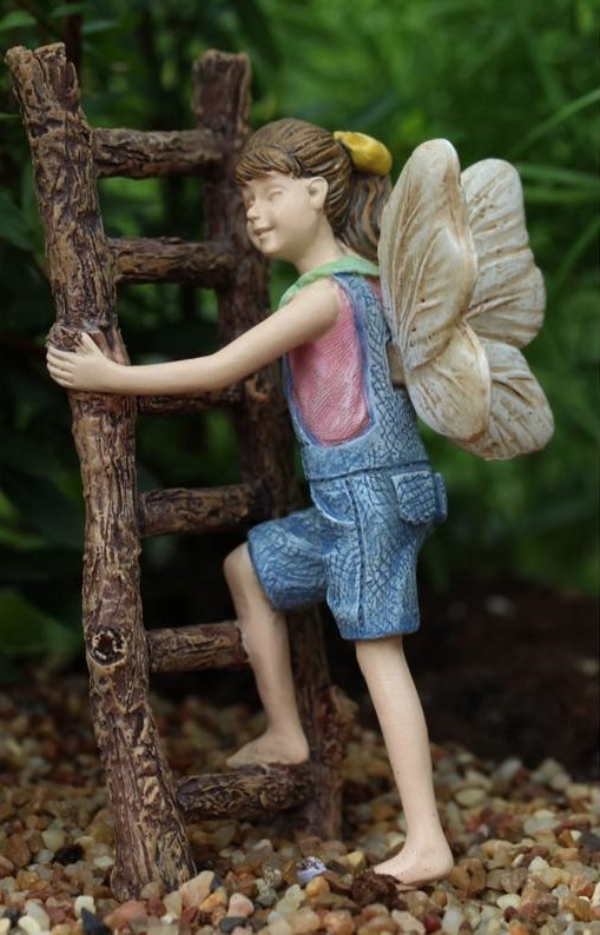 Make things dreamier by adding ladders and bridges in the fairy garden. Skewers and popsicle sticks will give you the perfect ladder to climb the tower up on the hill and the bridge to cross that glittery river.
Pumpkins For The Halloween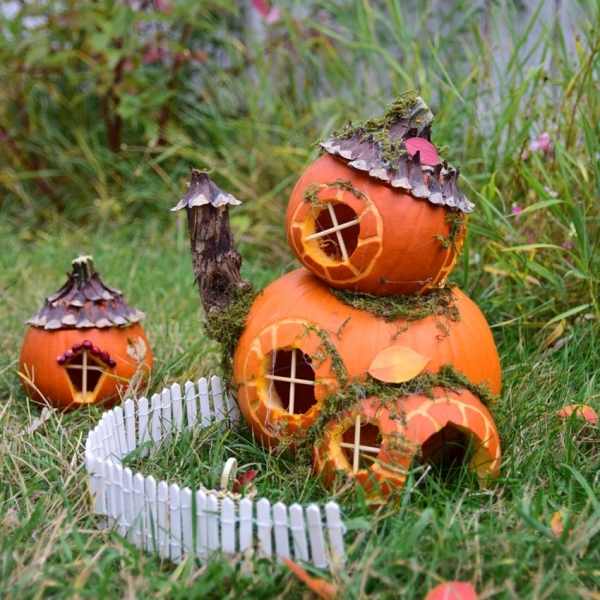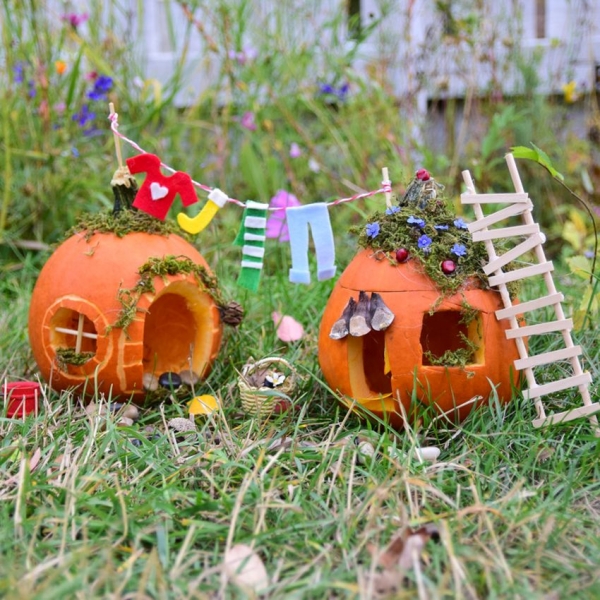 Cute and adorable is all right but when there is a miniature version of creepy and scary, you can't turn your eyes away from it. So for the Halloween themed fairy garden, go for a creepy looking tiny castle with pumpkin lining the stone pathway leading to it. A bare tree painted in black will also give it a better spooky effect.
Fairy Lights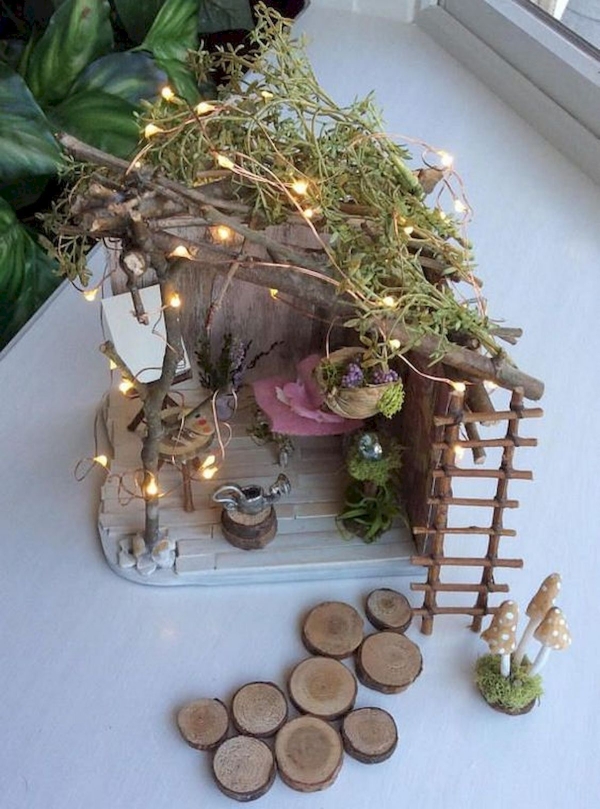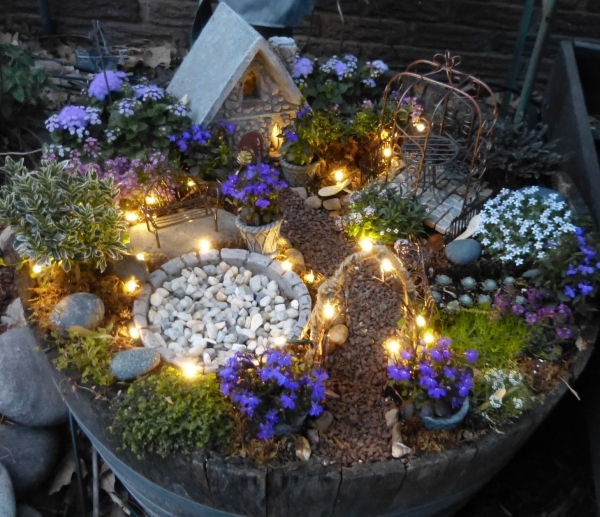 Talk of the fairy garden and no mention of fairy lights! That does not sound fair, right? So the fairy lights are a must for the fairy garden. They will add the sparkle to it when the sun goes down and make your fairy garden look exactly what we intend it to look like – magical!
Fairy Ornaments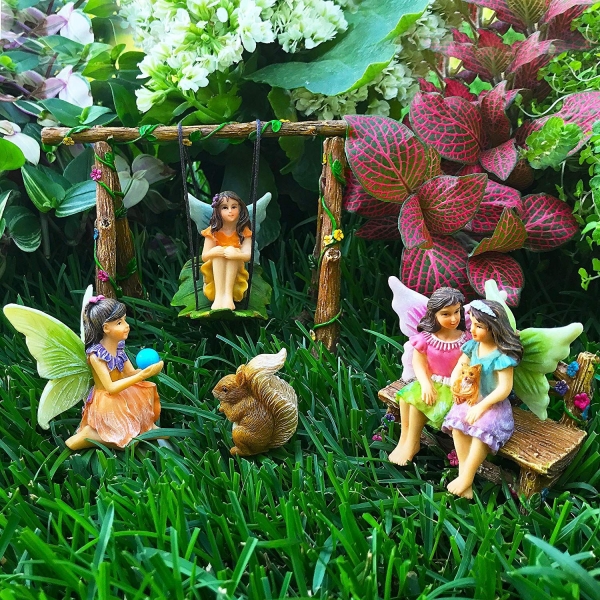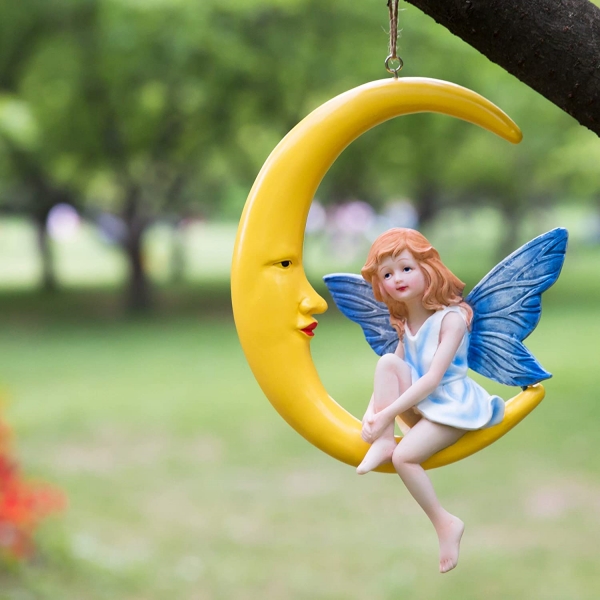 The different types of fairy ornaments and figurines available in the thrift stores will win your heart in just one glance. You can even find them online via Etsy or Amazon. Your garden will need some pretty fairies; it is a fairy garden after all.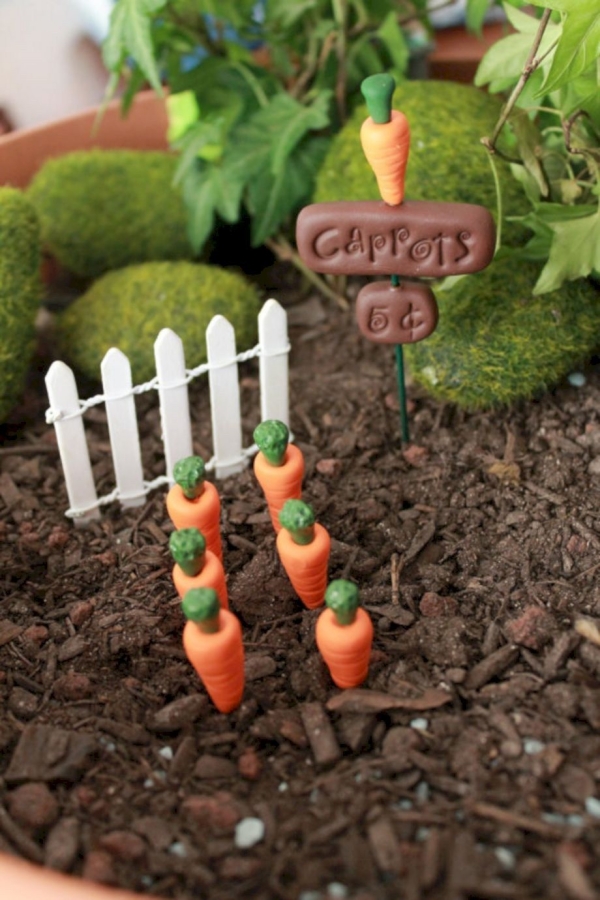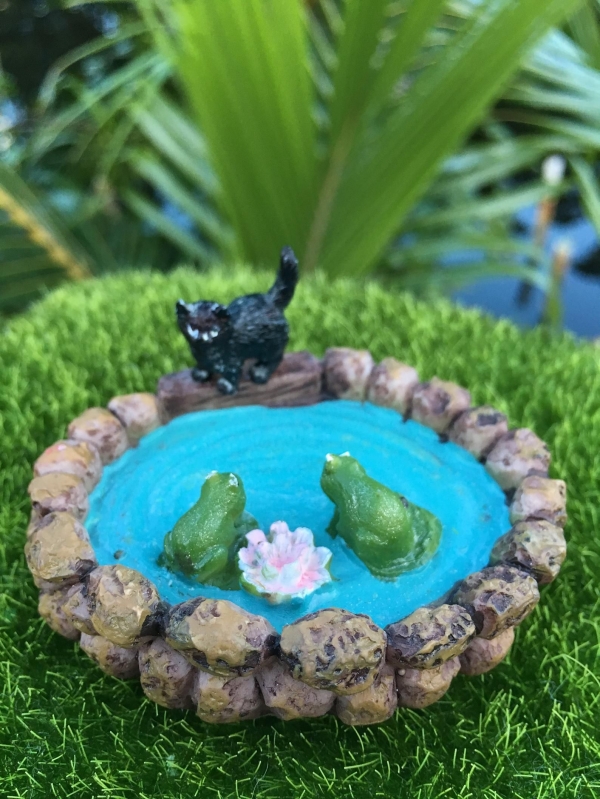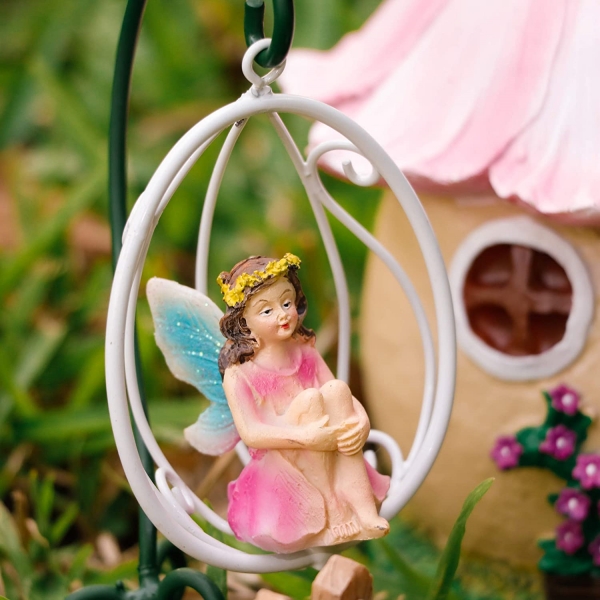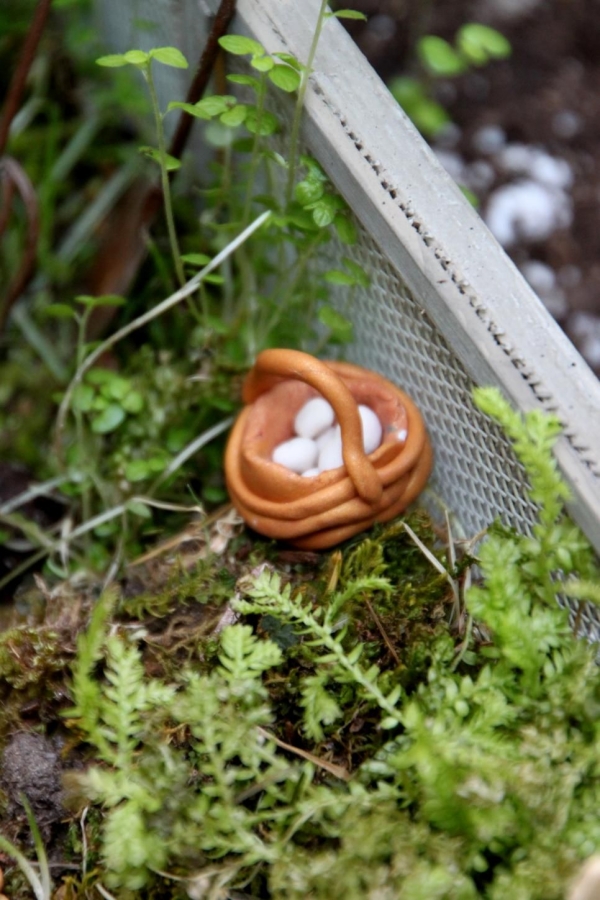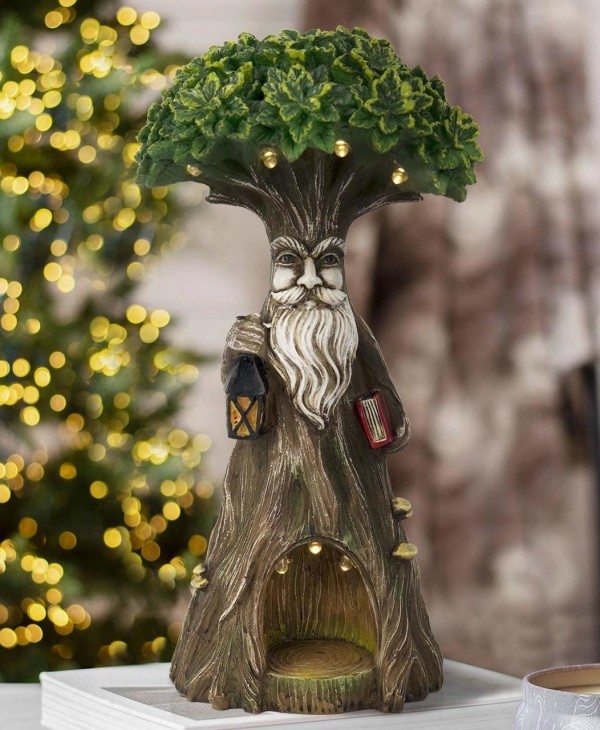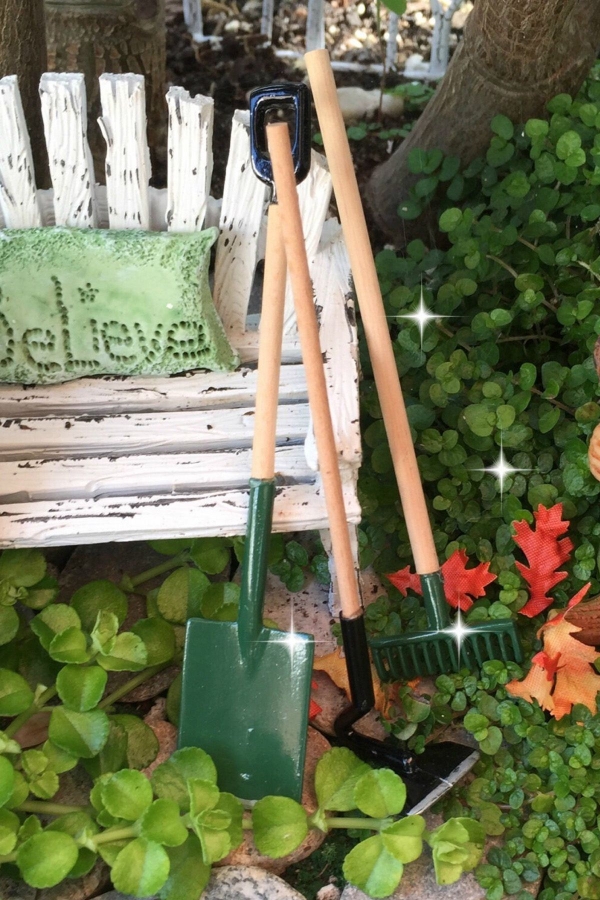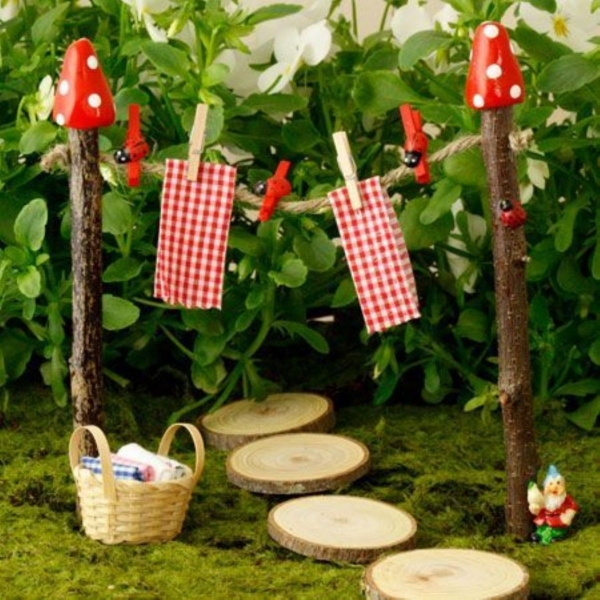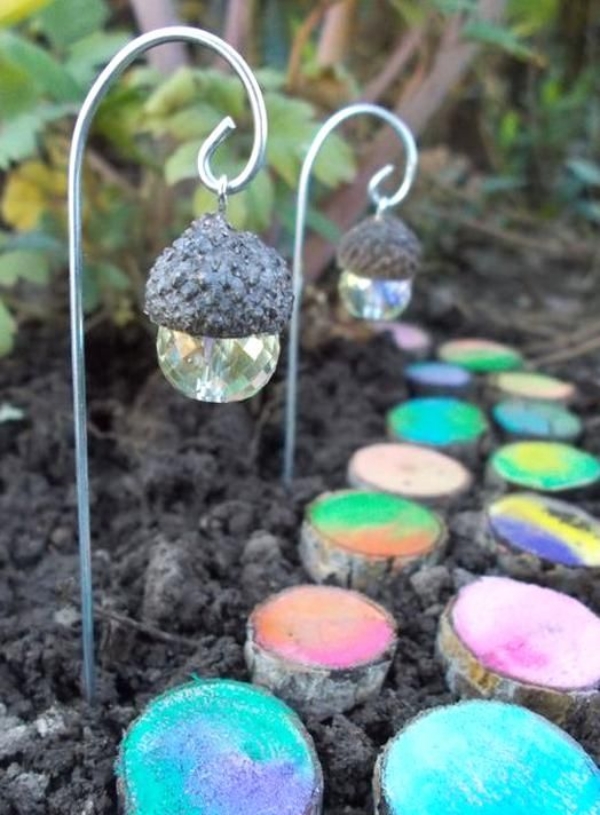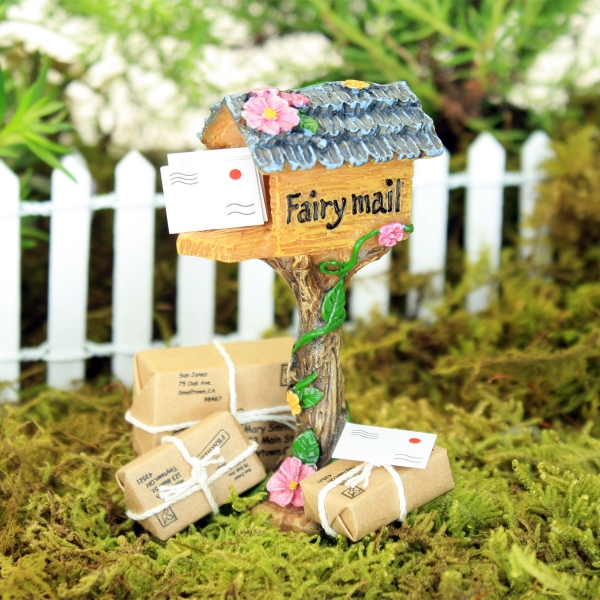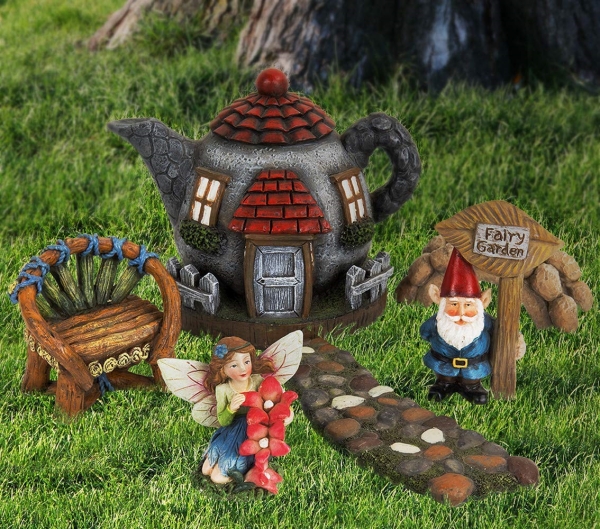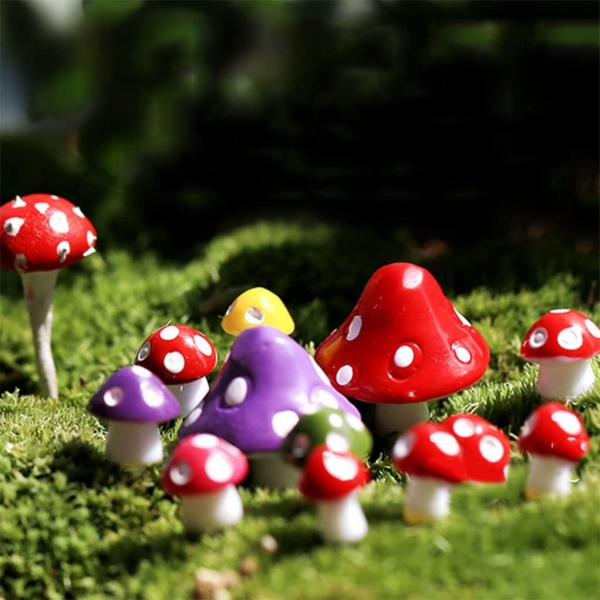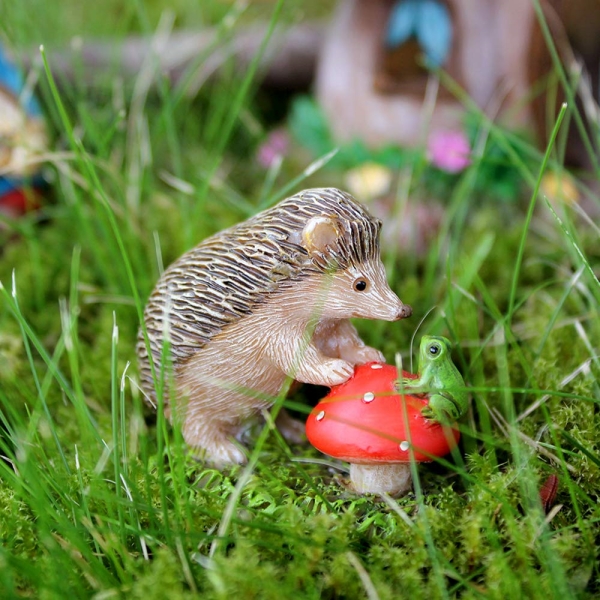 Most of these accessories are so easy to create that you don't need to worry about your budget. And there are many accessories available in the thrift stores that would not make a dent in your pocket either. So gather as many Fairy Garden Accessories To Give It A Magical Experience as you start building that fairy garden right away.