Kate Spade, Victoria Beckham, Falguni Nayar and a lot of women out there rose to fame and money only after they started up small and ended up with bigger ideas. A lot of start-ups outside of home require money, risk and even a lot of patience before the results come out to be in their favour. But when it comes to staying back at home, especially for women; it involves minimal risk and minimal capital as their prime concern to start off the business.
The ideas concerning the Home Based Business Ideas for Women have been listed below: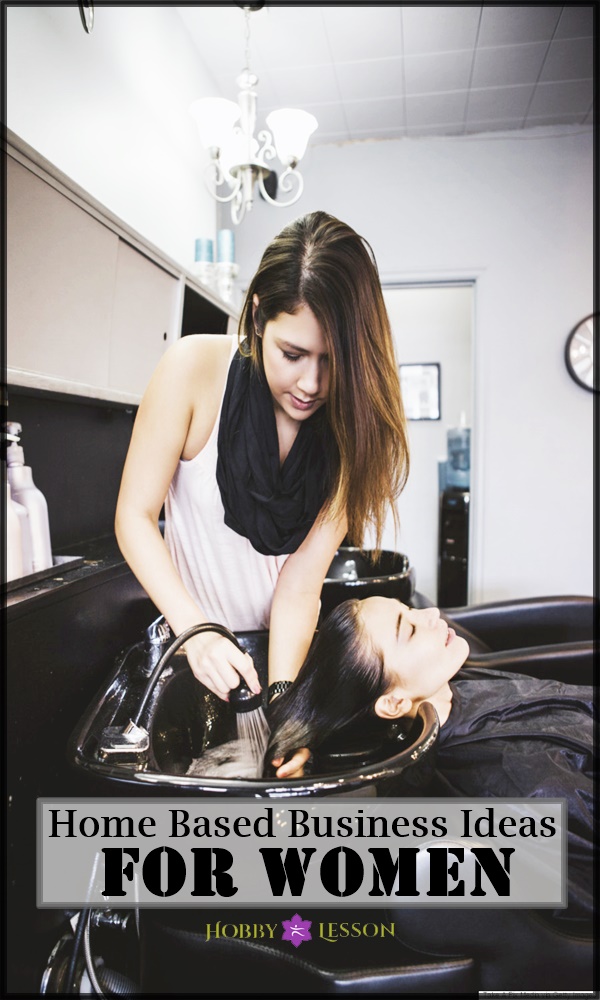 Home Based Business Ideas for Women
Start your own business in candle making: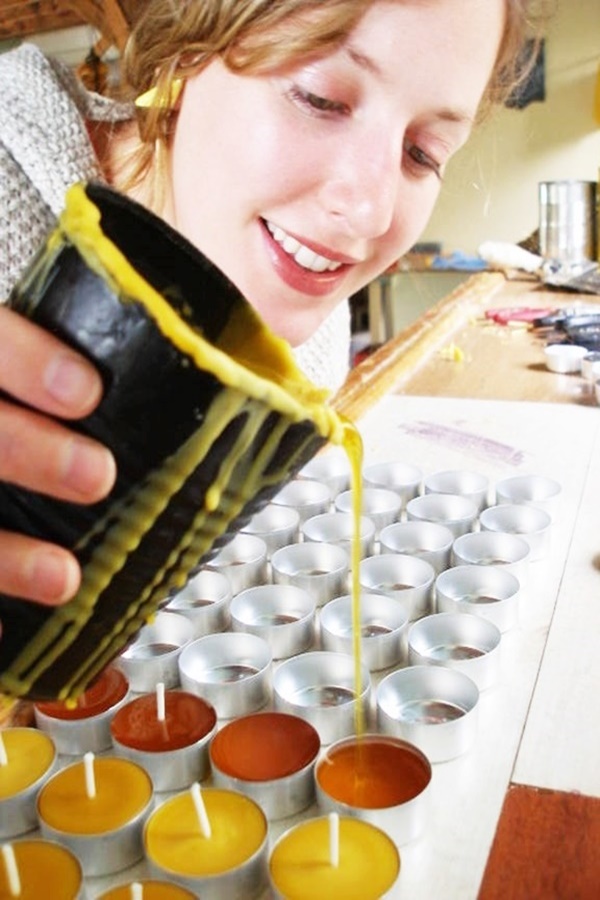 Image Source
When we say candles, we are not talking about the normal and mundane candles. We are talking about the ones that events demand. This is the kind of a business that not many are aware of but has a lot of turnovers when bigger event management companies approach for customized candles for bigger events.The best part of scented and decorated candles, is that you can do it easily all by yourself with help of some amazing candle making ideas. These come in really handy during the festive season.
What will be your capital- About 700 INR should be the way pital for the way you'll buy.
How about making customized bags using old clothes?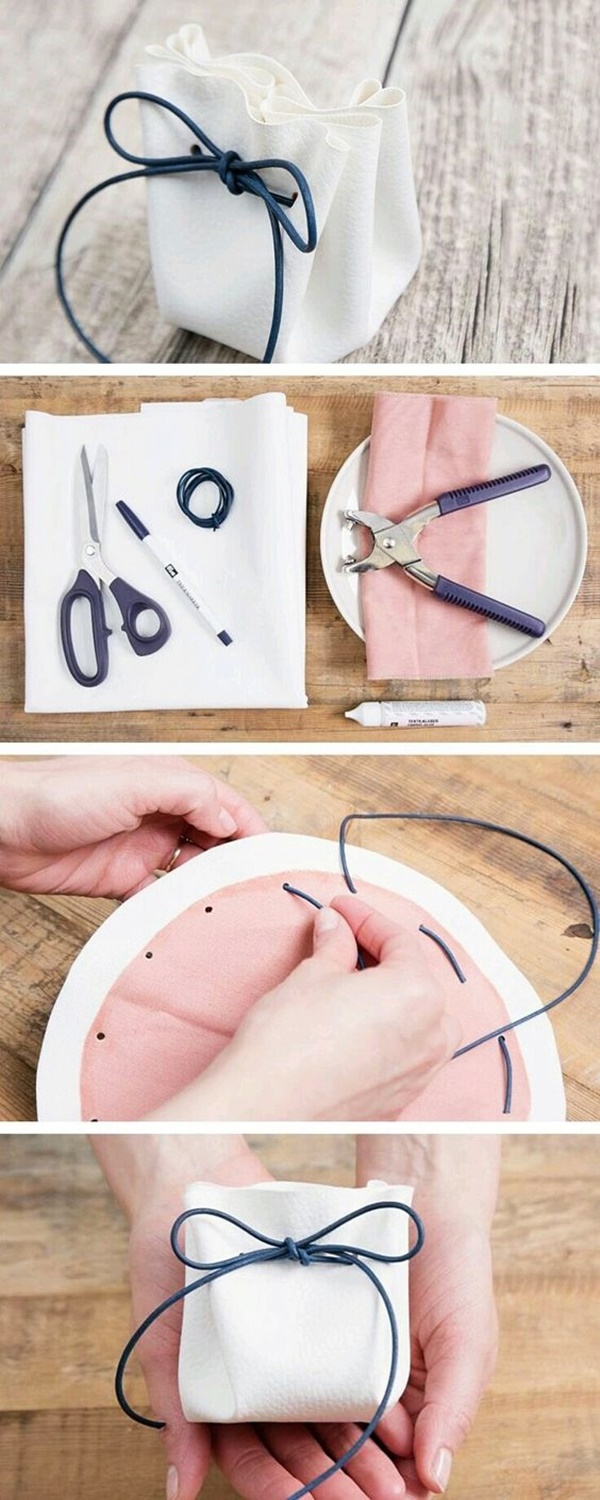 Image Source
If you have creative ideas and are pretty much into designing things, you can be the next Kate Spade. Yes, you read that right. You can always design creative and unique bags with the help of old and worn out clothes, that'll be the USP of the entire business. Hobby or a passion is something that will keep us fit at all levels – emotionally, physically and mentally. This article talks about hobbies for women but there is nothing to prevent a man from taking up this activity for himself.
What will be your investment?- We always have old clothes at bay, get them. A max of 200 INR should do for the threads and other accessories for the starting.
Start freelancing in the fields you are an expert in :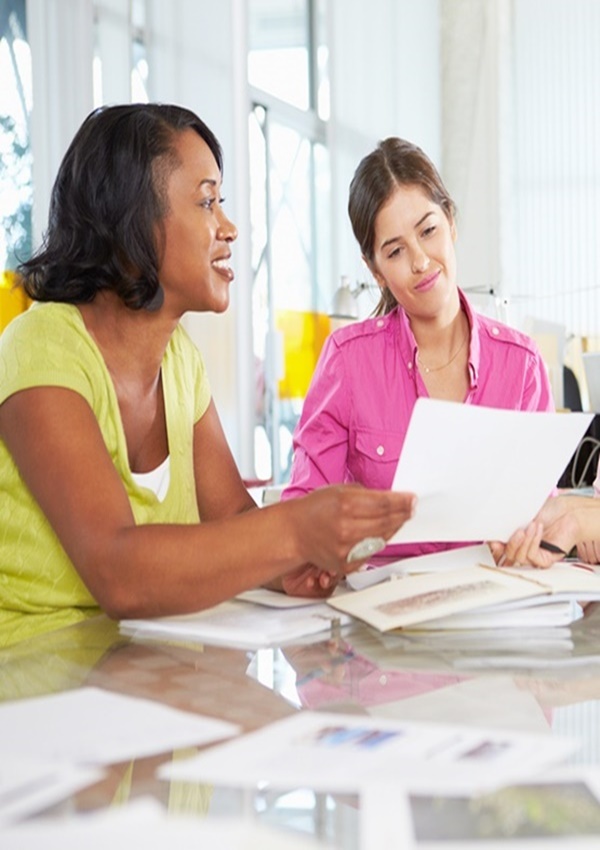 Image Source
Freelancing can be a startup idea to start at your own place. Freelancing needn't always be about your own clients ad your own convenience. It can also be about you starting up a group with other women who are looking to work from home and have connections with clients that will get you bulk work. This can be in writing, in providing counselling and many more.
You'll only need a laptop and strong internet services to get hold of the clients and then to deliver the work.
Ever thought of blogging and influencing as your work from home idea?
For a lot of people who do not know, influencing is a startup in the current generation. Blogging is all about getting your views together in one page on the blog, growing audience and then getting hold of even more people to work for you. This will be purely at home kind of thing that won't involve a lot of hustling outside of it.
Capital- A domain that decides your field of interest would be the only capital that you are going to need.
For the beauty enthusiast, start a beauty parlour: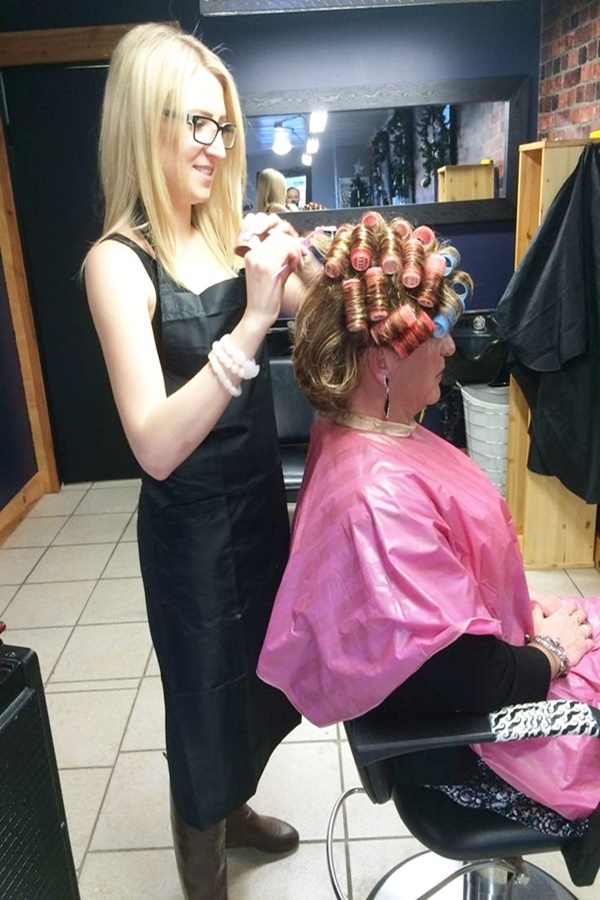 Image Source
Beauty parlour, unlike the conventional ones; you can add a USP by getting in even more women who are enthusiasts of the same field, to work for and with you. From bridal looks to many more, you can create them in a unique way with the help of the internet and YouTube at assistance.
What you'll need as pre-requisite- Fir starting up, buy the makeup products that are in trend in the current era and start creating looks.
Tuitions and coaching as a business-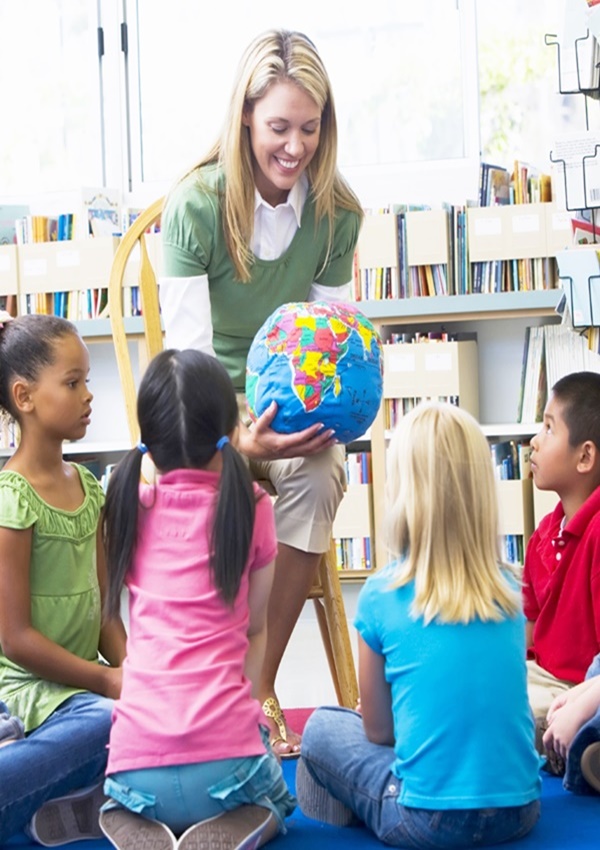 Image Source
Sometimes, people start coaching as a part of their own passion; the other times they commercialise it. It is one's own perspective and you can start it commercially, under the start-up idea tag.
What you'll need- For people to send their children to you, you'll need a qualification to show; also a good infrastructure that could be your own place as well. Infrastructure too matters if it were to expand in the near future.
If you love jewellery, ever thought of a jewellery line of your own?

Image Source
Yes, of course, you can start up your DIY jewellery making Business in the material you wish like, be it Afghani or be it traditional silver line; you can start them as a home business with small capitals. Afghani jewellery can be imported from other places if you aren't aware of where they are bought from, and Silver is cheaper, to begin with.
What you'll need as the capital for the business- If you want to start the business with readymade jewellery, you can always import a couple of them first and then start.
Handmade gifts and event planners: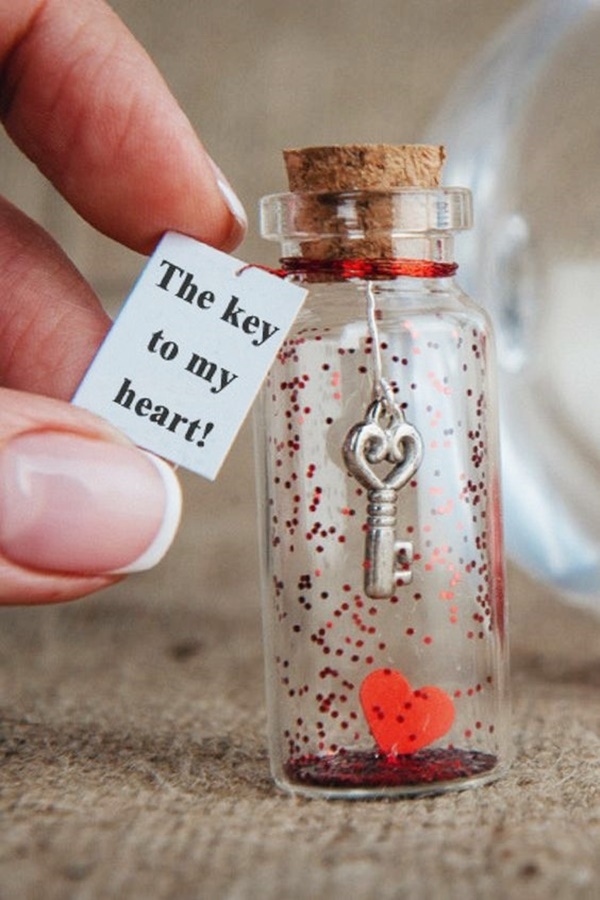 Image Source
This is the best to start with if you love artwork way too much. Greeting cards and handmade gifts never get too old even for the younger generation. You can always start the business with these first and expand to even planning at the later stages.
The pre-requisite would be nothing but the craftwork and the items required as per se the demand.
Look forward to commissioned artwork: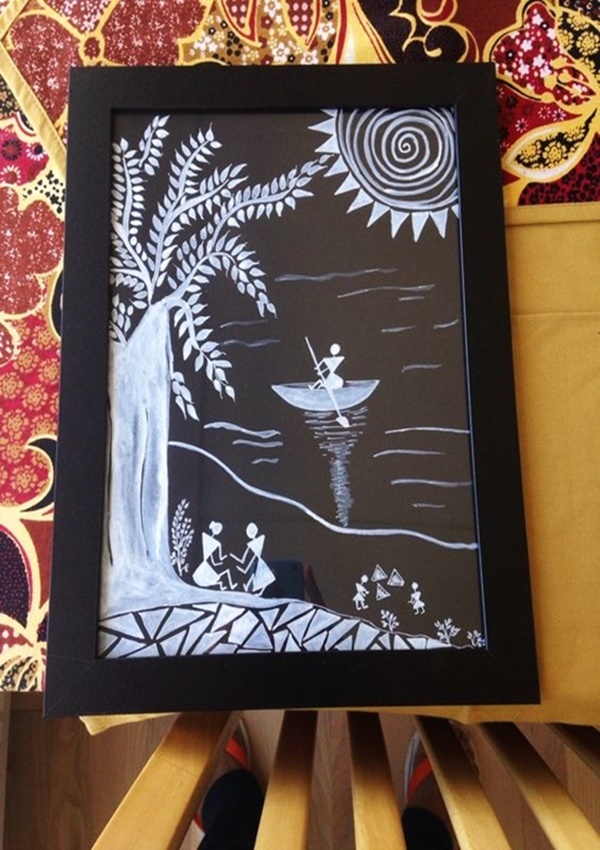 Image Source
As much as handmade cards and greetings are welcomed, the handmade paintings and frames and sketches do not get old too. They are as much in demand as much as anything readymade. If you have always loved drawing and sketching and also want to commercialize it; go forward in the direction.To add to your sketching list, why not take some inspiration from us, by having a look at some of the most Innovative Dancing women Drawings and sketches ideas?
What you'll need: Papers and basic charcoal set to get going, and also frames that are locally brought to frame the work too.
The handmade home decor is a big YES if you are looking for firm business plans: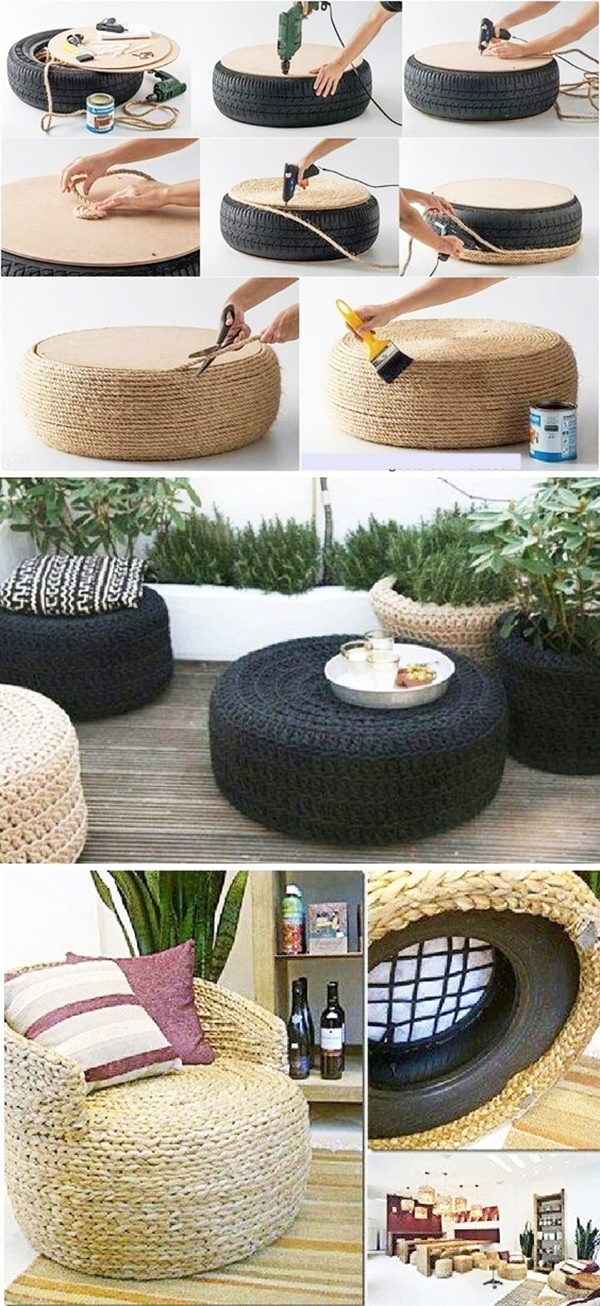 Image Source
Home decor, is not just about having false ceilings and a lot of wall hangings brought off the store, it is also about handmade stuff that people love. If you have expertise in handmade decor stuff, you can stick to that.
Ideas plus pre-requisite: You can create wall hangings, frames, doodles, lucky charms and many more. You'll need the basic requirements to create the piece, as per the demand of the client.
Starting up Home Based Business Ideas for Women is not a very big deal if you are determined enough. Look for the ways you can manage everything, including time management as well as resources; and then you're good to go.