The first time your baby visited the hospital nursery, s/he probably came back wrapped in a neat little package, with only her fuzzy little head poking out. That's because nurses know one of the secrets to a happy, calm baby: swaddling.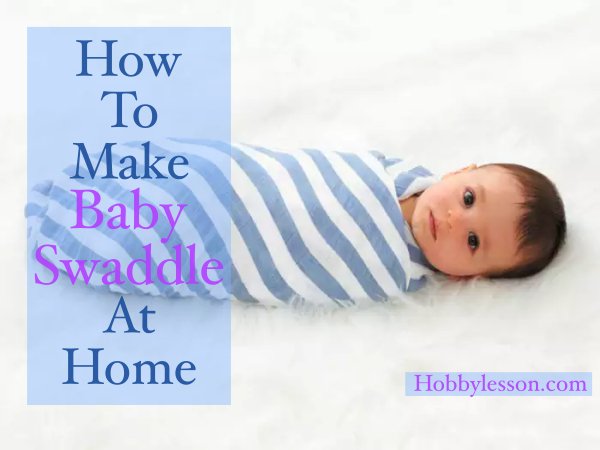 Swaddling is an ancient method for wrapping newborns in a thin blanket or cloth. It's adorable but it also serves the all-important purpose of helping your sweet pea stay calm and sleep more soundly. A swaddle helps your baby feel safe and secure when trying to adjust to life outside the womb. It also keeps the baby cozy and warm until her internal thermostat kicks into gear. Here's a step-by-step guide for How to make Baby Swaddle at home like a pro, the keys for sticking with safe swaddling techniques, and when it's time to stop.
How to Make Baby Swaddle at Home
1 Layout The Blanket on a Flat Surface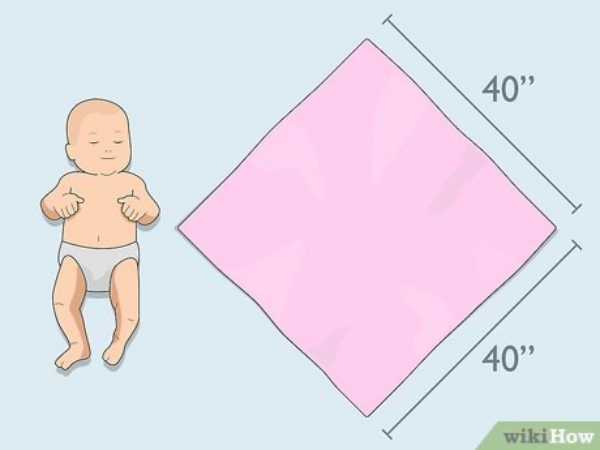 Spread the blanket out on a secure, flat surface, such as your bed or a padded floor. Arrange it in a diamond shape. The blanket should be at least 40 by 40 inches (100 cm × 100 cm). If you can buy a blanket specifically for swaddling, this is best. Ideally, the blanket should be made of a light, breathable material, such as muslin cotton. This will help prevent your baby from becoming overheated, especially if you live in a warm area.
2 Fold Down The Top Corner Of The Blanket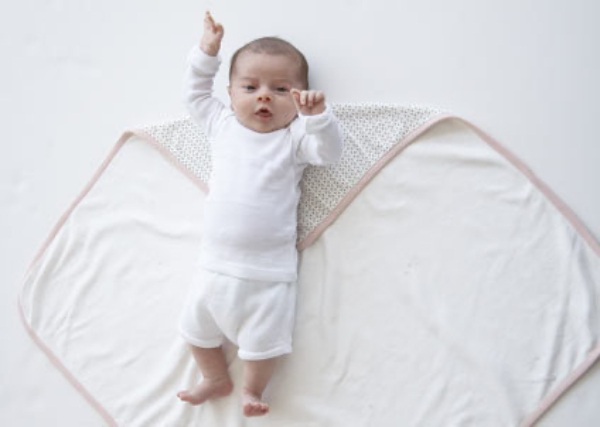 Once you've spread out the blanket, fold over the top corner which remains one of the best Baby Swaddle Making Ideas. The folded corner should be on top of the blanket, not underneath it. The folded corner will help guide your placement of the baby. Your blanket should now resemble the outline of a cartoon drawing of a gem or the Superman symbol, with 3 corners on the sides and bottom and a flat area on top.
3 Place The Baby Face-Up On The Blanket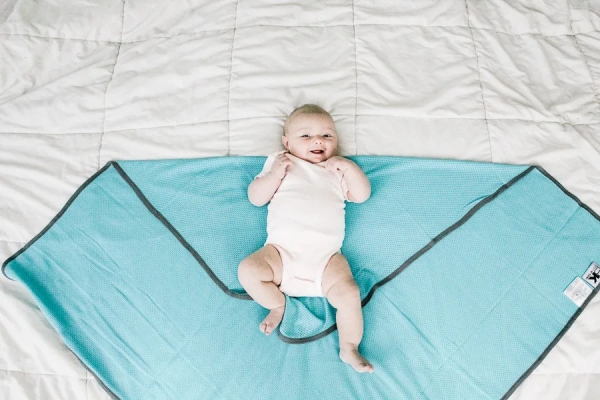 Lay down the baby on the blanket on their back so that their head is above the folded top edge of the blanket. Try to keep the baby centred on the blanket. If your baby is very young, be sure their head and body are properly supported while you do this. It's very important to keep your baby face-up and make sure they are positioned so that their face will not be covered by the blanket after you swaddle them.
4 Place Your Baby's Left Arm At Their Side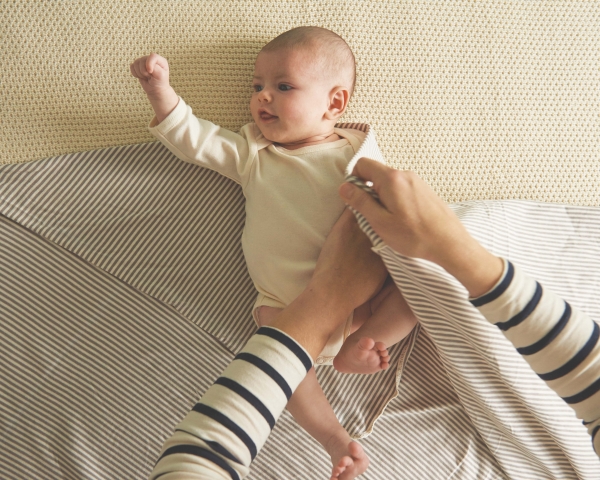 Another way on How to make Baby Swaddle at home is to take your baby's left arm and carefully straightens it. Place it alongside the left side of their body and gently hold it in place. Alternatively, you can fold the arm across their chest, like they are in the womb.  However, your baby may be able to wriggle free if their arms are bent.
5 Pull The Wrap Around The Baby's Body To The Right Side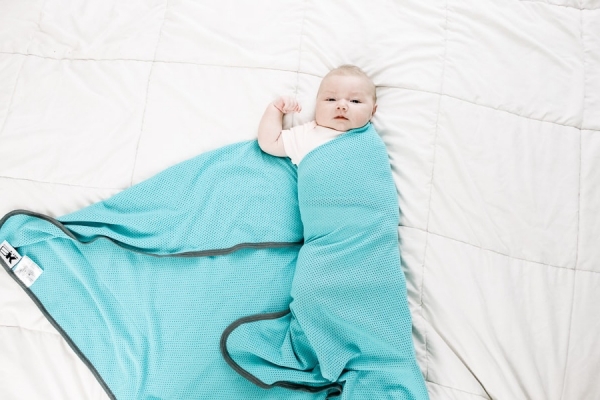 Pull the corner of the blanket on the baby's left side (your right) across their body, and tuck it under their back on their right side, just below their right armpit. The blanket should be tucked snugly enough to hold the baby's left arm in place at their side.
6 Move The Baby's Right Arm Into Position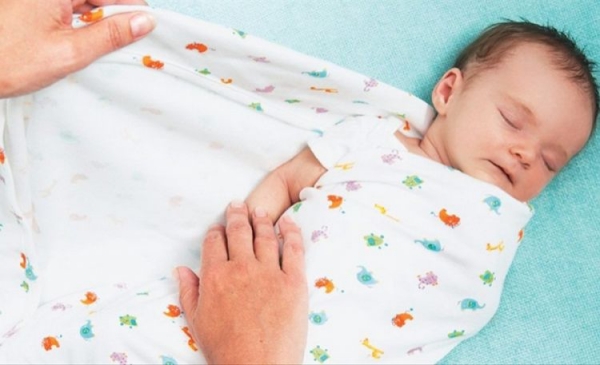 One of the best Baby Swaddle Making Ideas is to gently place the baby's right arm at their side and hold it in place, just like you did with the left arm. The corner of the blanket that you folded over will now be trapped between the right side of the baby's body and their right arm. You can also fold their right arm across their chest if you wish, but remember that this will make it easier for the baby to break free of the swaddle.
7 Tuck The Other Side Of The Blanket Under The Baby's Left Side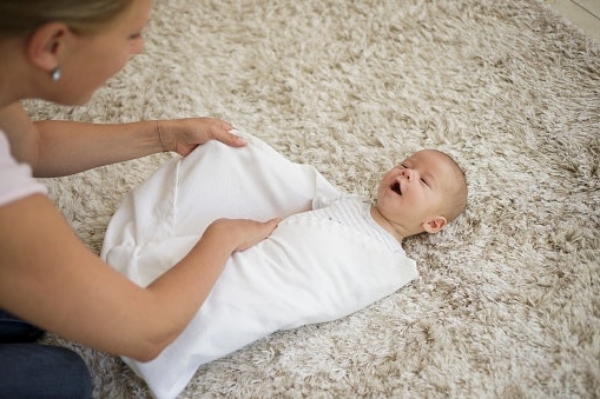 Take the corner of the blanket on the baby's right (your left) and pull it across their body. Tuck it underneath the baby's body on their left side. Your baby's entire upper body should now be gently but firmly wrapped, with both arms held securely in place. Make sure you can fit 2 or 3 fingers between the baby's chest and the blanket. If not, you will need to undo the swaddle and rewrap it a little more loosely.
8 Always Place Your Baby On Their Back To Sleep
Babies who sleep on their sides or stomachs are at greater risk of developing SIDS, or Sudden Infant Death Syndrome. So, when looking for How to make Baby Swaddle at home, it is especially important to keep swaddled babies on their backs, since they are less mobile than un-swaddled babies and have a higher risk of suffocating if they are placed face-down.
9 Avoid Swaddling Too Tightly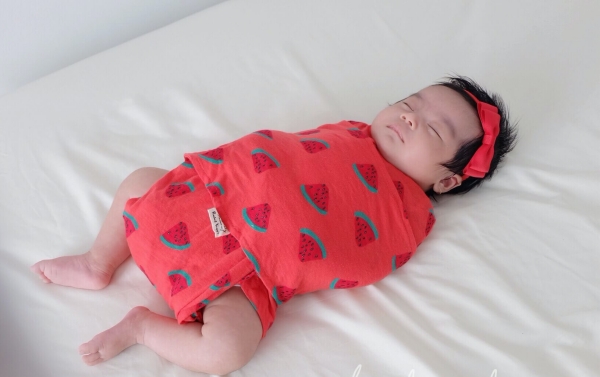 If you swaddle the baby too tightly, especially if the baby is very young, they may have trouble filling their lungs with air. The swaddle should be tight enough to hold their arms in place, but you should still be able to fit 2-3 fingers between their chest and the blanket.  Additionally, keep the wrapping around their legs loose enough so that the legs can bend up and out. If the swaddling is wrapped too tightly around the baby's legs, it could prevent their hips from developing correctly. On the other hand, if the swaddle is wrapped too loosely, there's a danger that it could come undone and cover the baby's face, creating a risk of suffocation.
10 Keep Loose Blankets, Pillows, And Stuffed Animals Out Of The Crib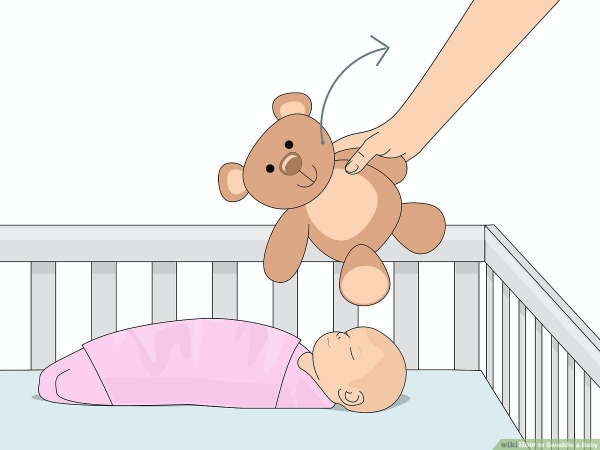 Having a lot of loose items in the crib puts your baby at risk of suffocation. If you are thinking of Baby Swaddle Making Ideas, then don't give your baby a pillow or a loose sheet or blanket. Keep them warm using a swaddle, sleep sack, or appropriate clothes. Most babies can start safely using a pillow by the time they're 1 ½ years old. Your baby can probably start using loose blankets by the time they're 1 year old. Check with your paediatrician if you're not sure whether your child is ready.