Painting is a popular form of art since ancient times, it's an incredible expression that reflects your inner feelings, a personalized way to see the world surrounding through your eyes. Glass objects like – big jars, tumblers, drinking glasses, photo frames, eye glasses etc. are amongst the most challenging items to paint in this highly creative world as you need to capture and paint both the solidity of the object and the transparency of the object to make it lookmore real and attractive by using watercolor or acrylic colors.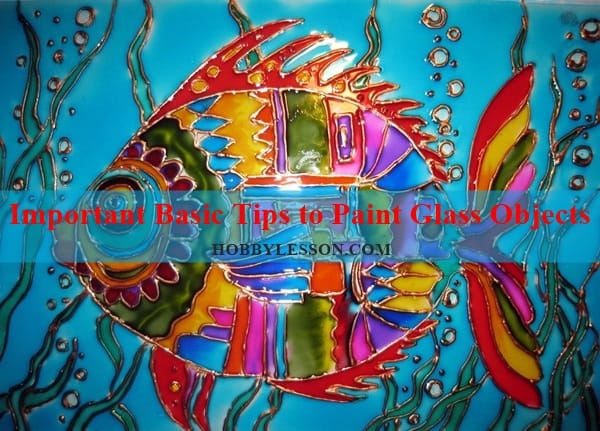 Glass painting is the growing trend in the field of art and painting transparent glass objects may seem tricky to you, but looks extremely amazing after completion.To cope up with the growing requirements in the art industry, manufacturers have introduced new line of specially formulated paints medium and other necessary products. Suppose, you are planning to turn to a wine glass into a unique work of art and you are confused from where to start. Below mentioned important basic tips to paint glass objectswill always help you to achieve your goal more easily and efficiently. The art and style of letters written in flowing form and with the help of bright colors make these Ming boggling 3D calligraphy examples by Tolga Girgin more eye-catchy.
Important Basic Tips to Paint Glass Objects
Now, focus your attention to the basic steps you must understand and learn to know how to paint different glass objects?
Start with Marking Outlines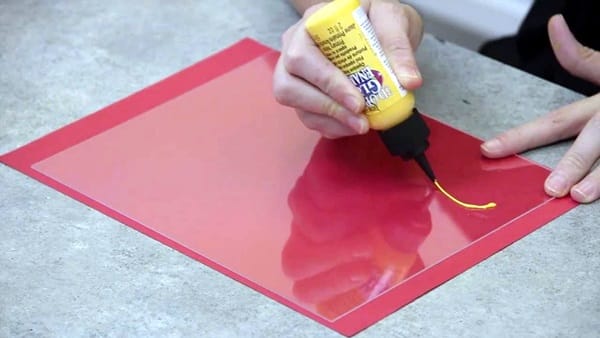 One of the most important basic tips to paint glass objects is to mark the main highlights to make it easier to paint later on. Marking also helps you to define the edges of the object while painting. Make sure to outline the edges of the objects with same colors that are to be filled in for appealing appearance.
Put Paintbrush in Refrigerator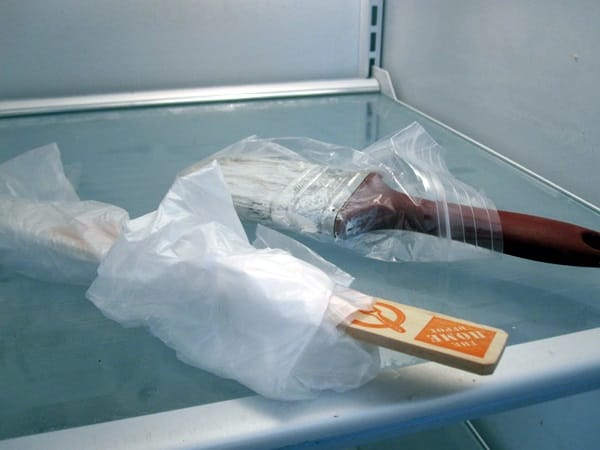 Suppose, you are painting a particular object and you want to continue doing that even next day, put your paint brush into a zip-lock bag and put it in the refrigerator for next day use. As a result, the paint will not dry for at least one week and this in turn save your valuable time.
How to spray over Glass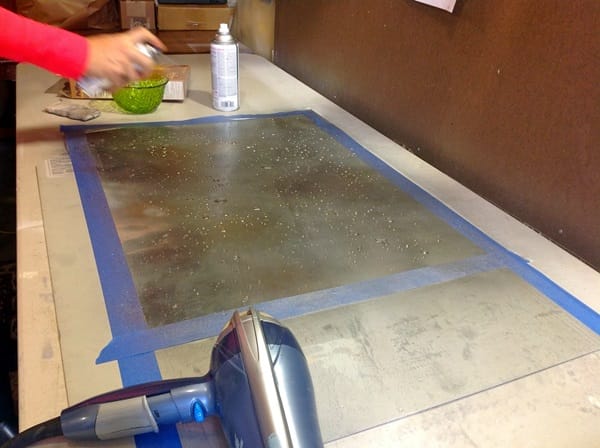 Decoration makes a simple glass object look more eye-catchy and shiny. One of the easiest and cheapest decorating ideas is to buy small glass vases or bowls from cheap store and spray paint over it. To start paint glassware, you first have to wipe the entire surface with isopropyl alcohol at least 10 minute before you spray paint and then apply high spray paint of any color of your wish to turn it into a unique piece.
Encourage Right – Brain Thinking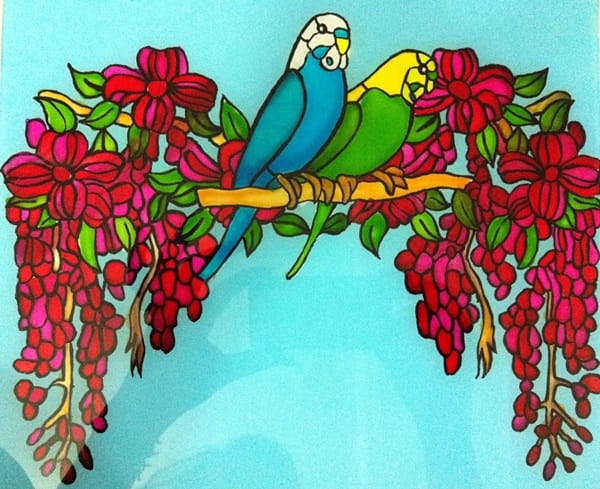 It's scientifically proven that left-brain takes enough time to conclude positive decisions. So, to make your glass objects look beautifully designed and creatively painted, your first step is to activate your right brain to think smartly and to accomplish your goal. For ex – you decided to paint an empty glass, try to focus on each specific color you require. Start your painting with noticeable colors and smoothly blend all colors together. Here we will be discussing about Simple and Inspirational Oil painting ideas for beginners.
Instant Background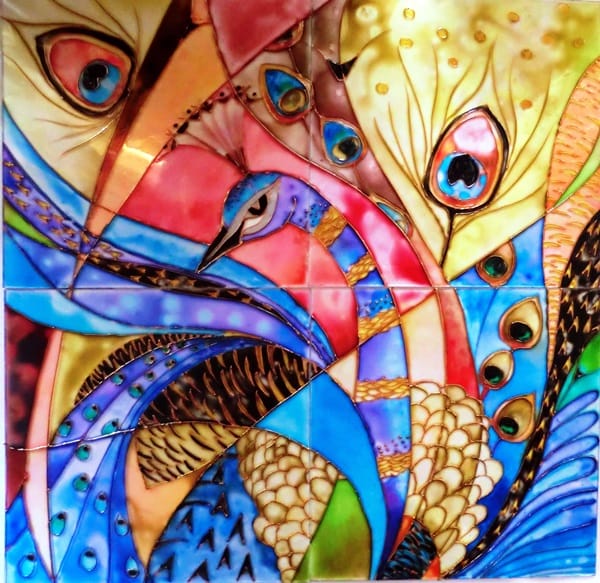 You can keep painted background as the base of glass painting if you are not getting any idea about what to color at the background to highlight the object. Diluted paint applied in small strokes on the glass gives a 3D effect and effectively draws everyone's attention.
Create Layers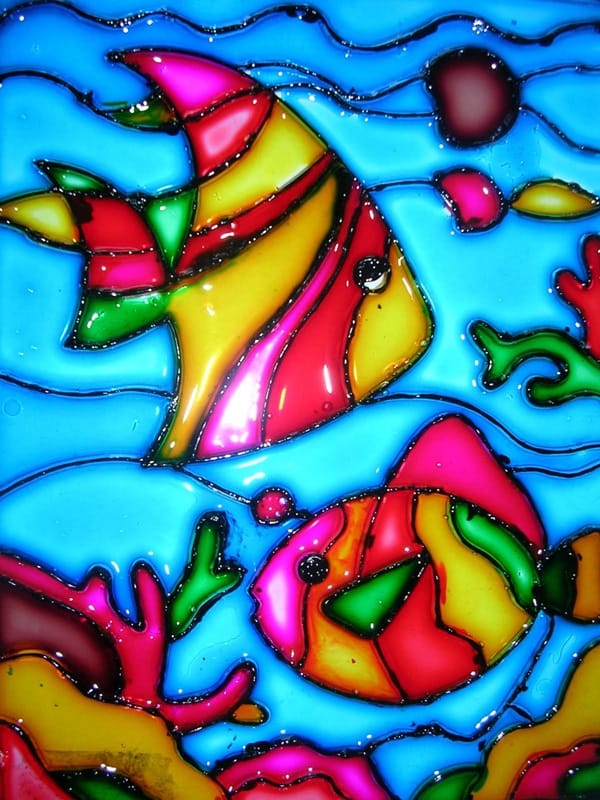 Layers provide the artists with the opportunity to completely paint over and cover other areas as long as they are dry and are among important basic tips to paint glass objects. If you decided to use multiple layers, it's better to start out with thinner layers of paint preferably in lighter tones. Later on, you can try applying thicker layers and darker colors.
Use Tacks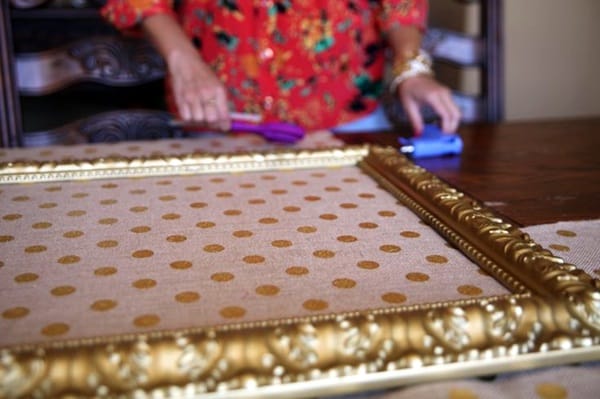 Whenever you choose small objects for painting, it's highly recommended to use tacks to prop up small objects so that they are easily covered with paint. You have to keep this point into consideration, especially when you are painting glass frames.
Oil versus Latex Test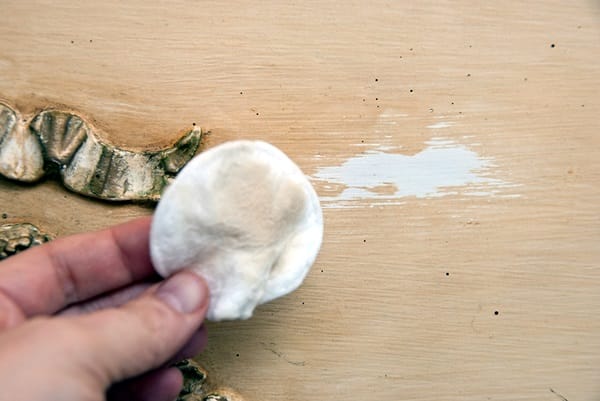 Before starting any particular object it's important to clarify the old paint is latex or oil. If you are unable to recognize, you can figure it out by performing a simple test. Simply rub a cotton ball completely soaked in rubbing alcohol over the painted surface. If the paint comes off onto the cotton ball, the surface is latex and if not, the surface is painted with oil based color. For oil-based surfaces, you need to apply oil-based primer before starting.
Soft texture
Adding blurred and irregular brush strokes creates a soft feeling in your object and for fluffy texture effect, continuouslyrubs your brush against the support.
Apply a Light wash over the Reflections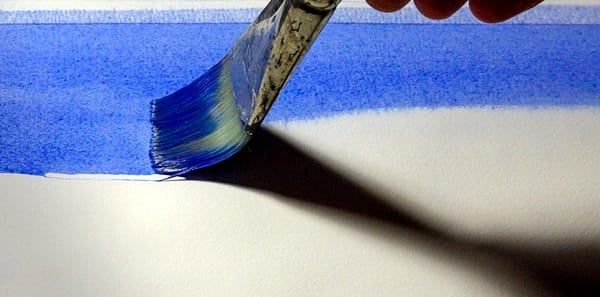 If the reflections on the shadow side of the glass are too bright, make sure to use a light bluish gray wash over the reflections to the shadow side for brighter effects.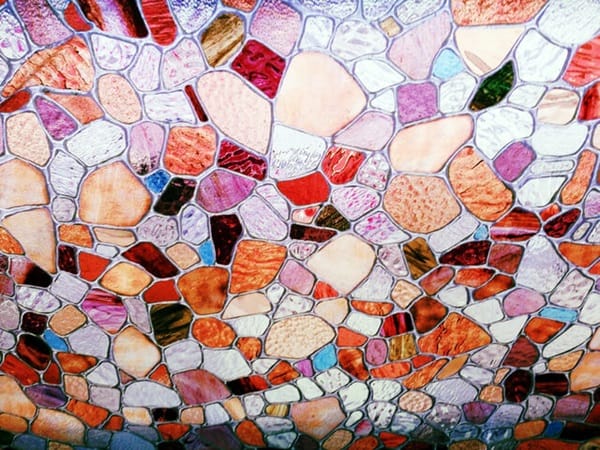 Before you start with painting process, above-mentionedimportant basic tips to paint glass will objects will surely help you to paint in the best possible way you can.