Keeping our house neat and clean is always necessary. In fact we people do spend a lot of time cleaning our houses. But have you thought ever that are you doing it in a right or wrong way? The question may seem a bit awkward but actually you should know it. We spend a lot of money in buying expensive cleaning products or you may say cleaners. But do you know that there are certain things available at your home that works better than those market stuffs. Give it a try. Here you will be getting some really awesome tips and tricks related to cleaning. So learn something new today.
Must Read Cleaning Tips and Tricks:
1.  If you notice your kitchen cabinet you will see that there are a lot of junks stored near the handles. Yes it will make your surprised by seeing the amount of junk accumulated over there. Mix Vegetable oil and baking soda in a bowl and apply it over the junks. Rub it nicely with brush. And wash it nicely. Just see the magic.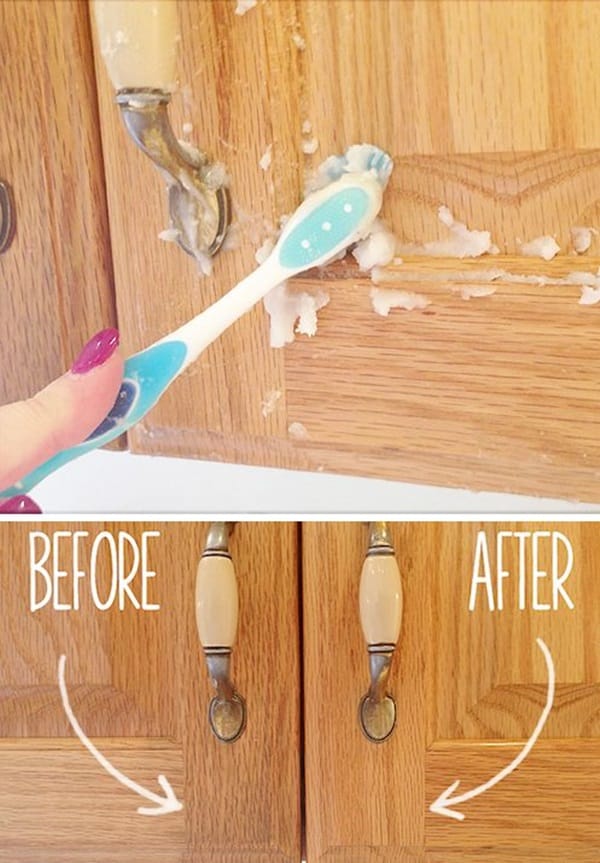 2.  If you have found your old cookie sheet after a long time left unused, you will be feeling sad about its condition. It gets rusted and grimy very fast. But don't worry you can make it new. You will need two things Baking soda and hydrogen peroxide to give it a new condition. Apply the solution all over the sheet and let it dry for a day. After the clean the sheet and you can see the change.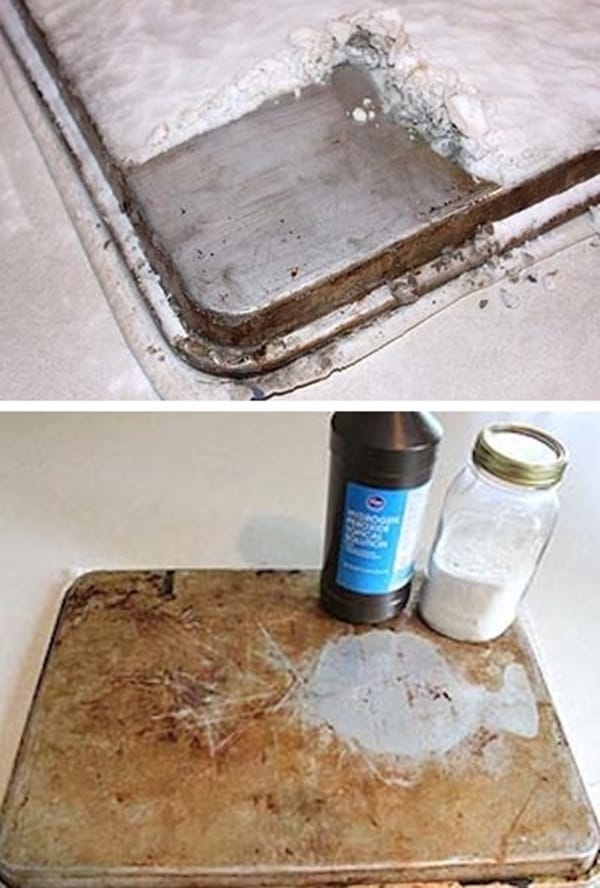 3. This is really a good idea to clean your iron. Set your Iron into heat and sprinkle a good amount of salt above the ironing board. Once the iron is heated, start ironing above the salt for some time. Remember to put the steam option off. All the dust in the iron board will get stuck into the salt.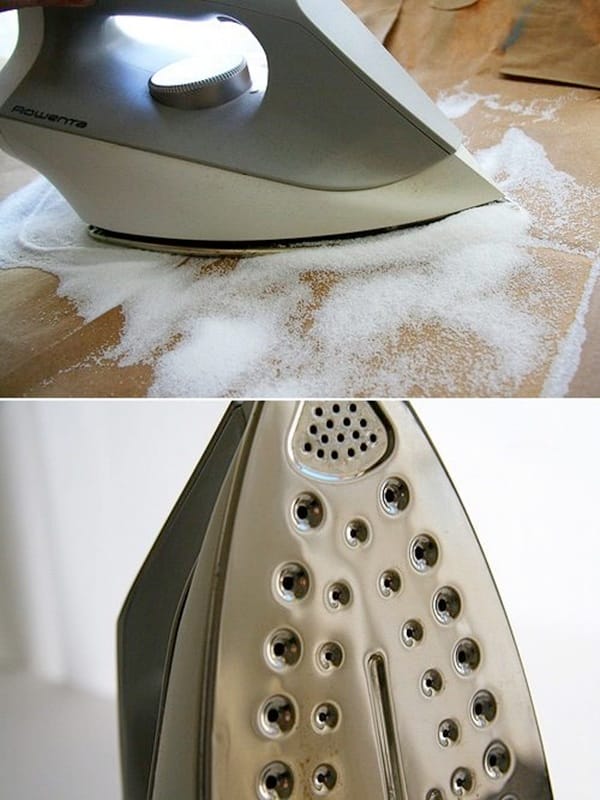 4.  Wear one of rubber gloves and dampen it in water. Rub your hand above the furniture and all the pet hairs will get stuck to the wet gloves. It will work just like a magnet.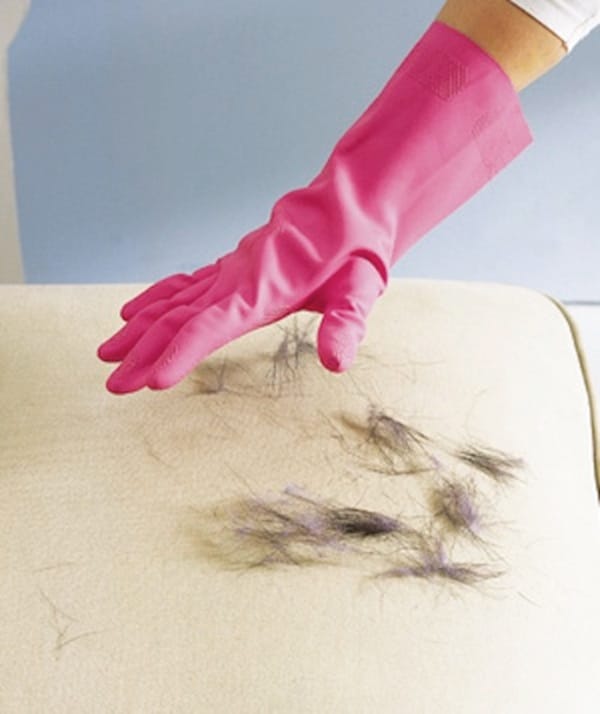 5. Actually pillows become reddish over time due to the sweat in our skin and we think that we can't put it in a washing machine. Take some hot water, 1 cup laundry detergent, 1 cup powdered dishwasher, 1 cup bleach and half cup borax. Now put this mixture in the washing machine and drop your pillows. Wash it nicely and then put it in the dryer. After drying even it will take a day to dry out completely. But it will be again in a new condition.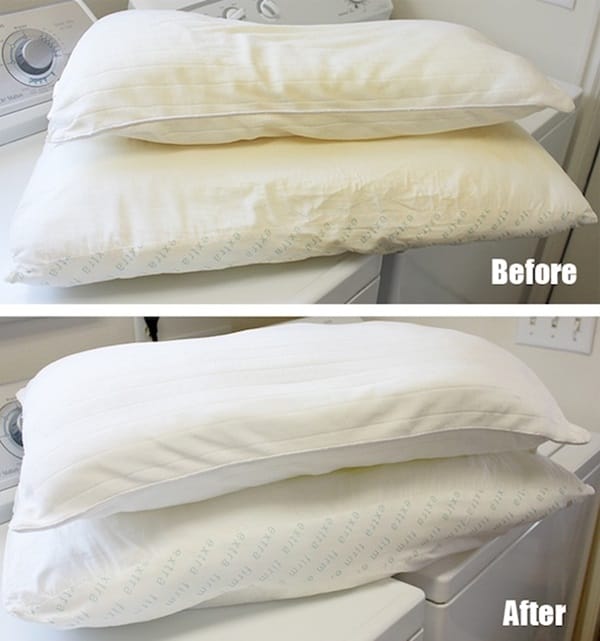 6.  Pour vinegar on top of the stain and keep it for 20 minutes. After that rub with an old tooth brush you can spot the magic.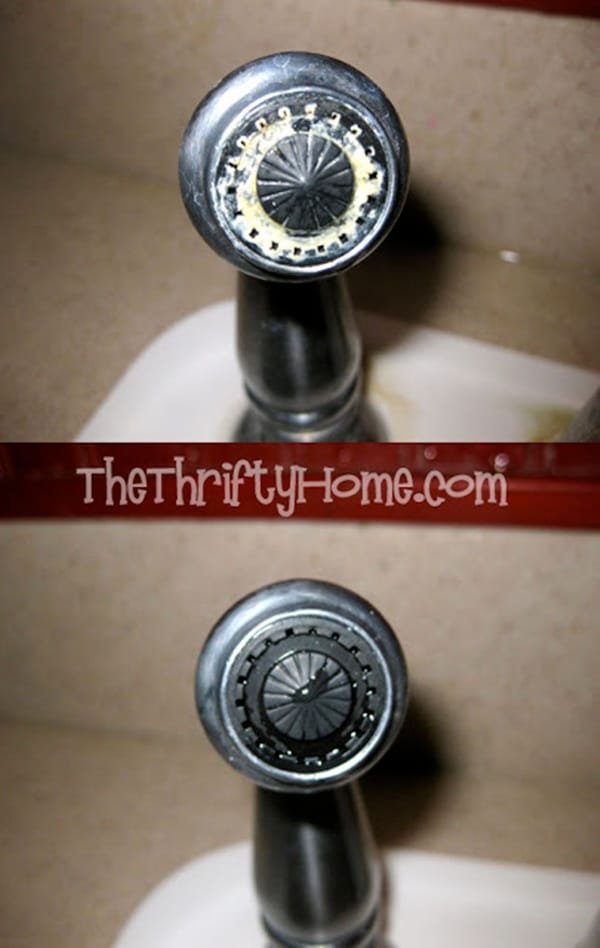 7 . This is a great problem we face with wall tiles. But here's a great solution. 3 tbsp baking soda and 1 tbsp bleach and just see the magic what happens.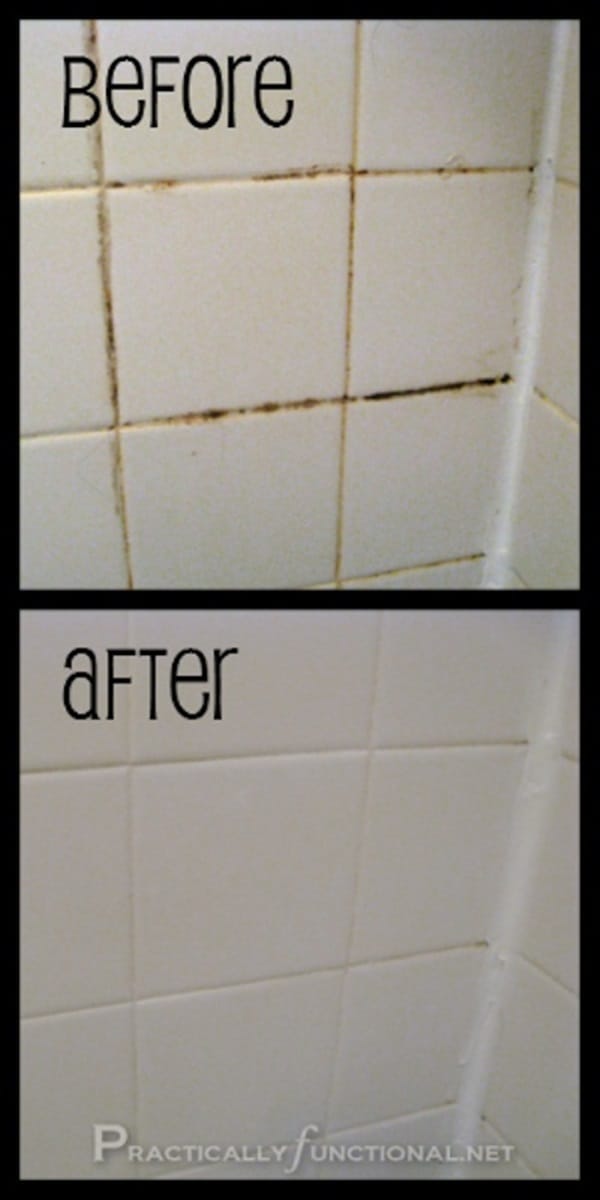 8. Obviously you buy Hydrogen Peroxide bottle for your home. Here's a good idea, you can replace the cap of the hydrogen peroxide bottle with a spray bottle head. This is very good in cleaning anything in your home.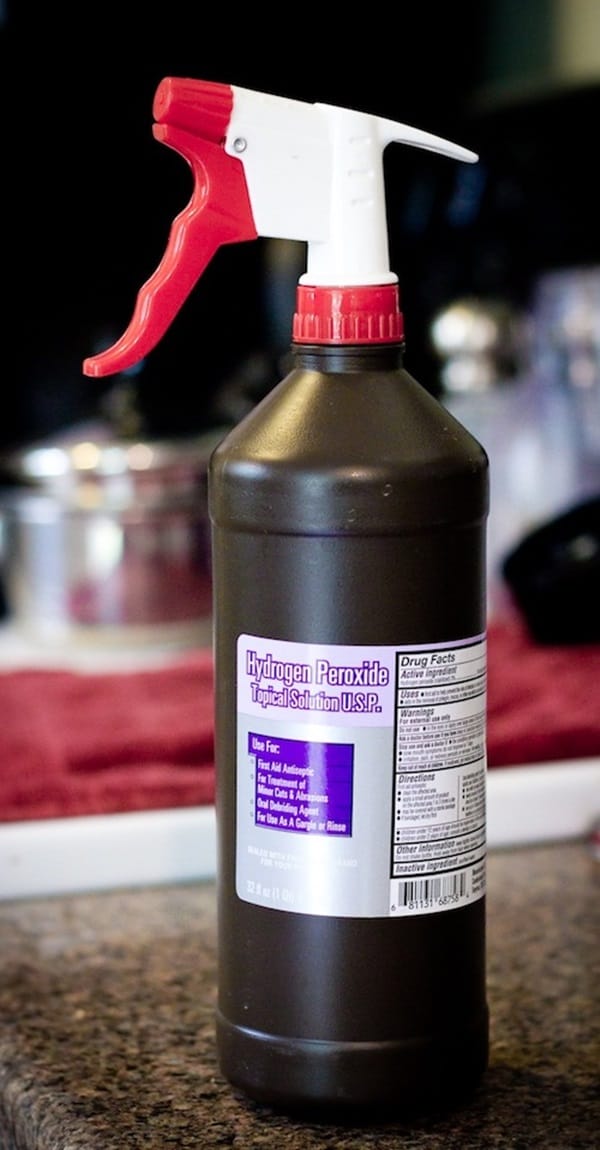 9. It's very common that we get scratches over our old furniture but we have you ever thought that it can be easily removed. You will need two ingredients. Mix ¼ cup of vinegar and ¾ cup of olive oil in a container.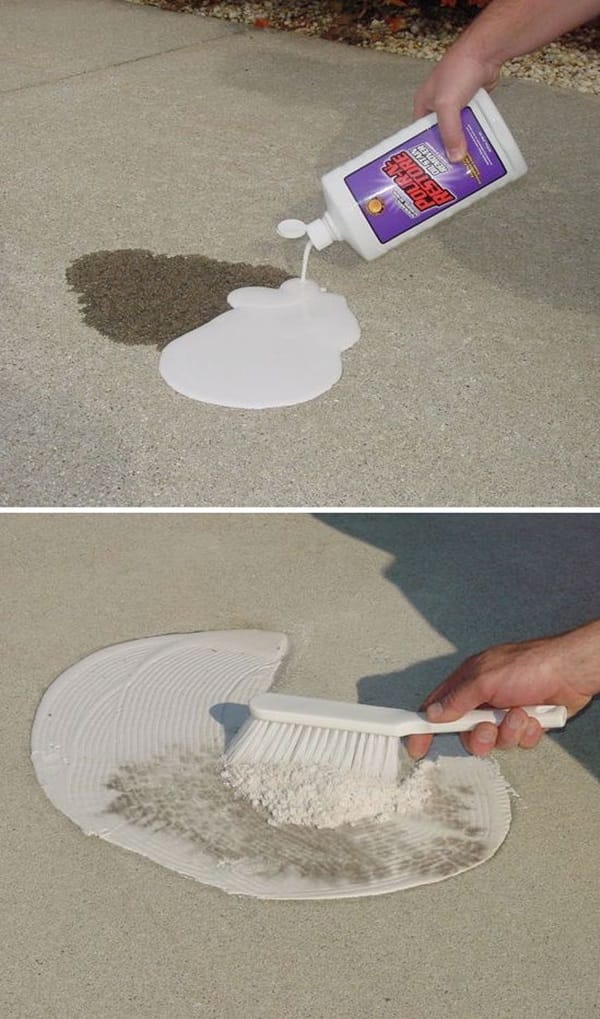 10. Cleaning Oil stains on concrete can be so easy you have never thought before. Yes bring a pour and restore from market and it is a great oil stain remover.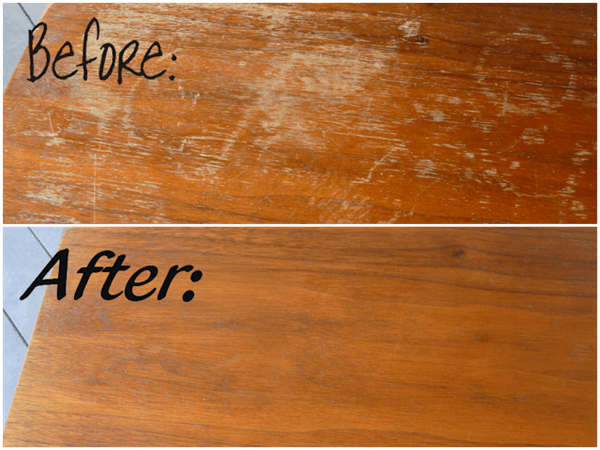 11. Microfiber is a very irritating thing. It gets dirty very soon as it catches dirt from everywhere. Pour a rubbing alcohol on top of the microfiber and rub it nicely with brush to remove all the stains from it.

12. Cast iron utensils need a lot of care, and here's an idea that you should go with to do something new. You will need just few things to restore into its old form oven cleaner, plastic bags, white vinegar, a steel wool, olive oil and lastly patience. Check out this tutorial to get the details idea.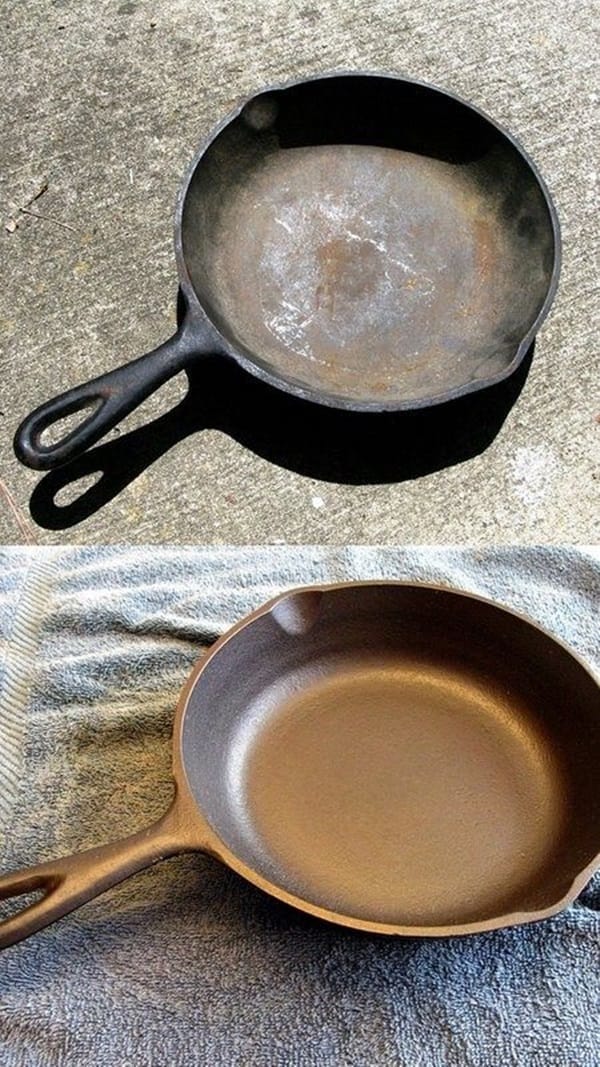 13. Now you are going to learn a great thing. Cleaning up your make-up brushes can't be easier than this. Just get brush cleaning shampoo from Amazon.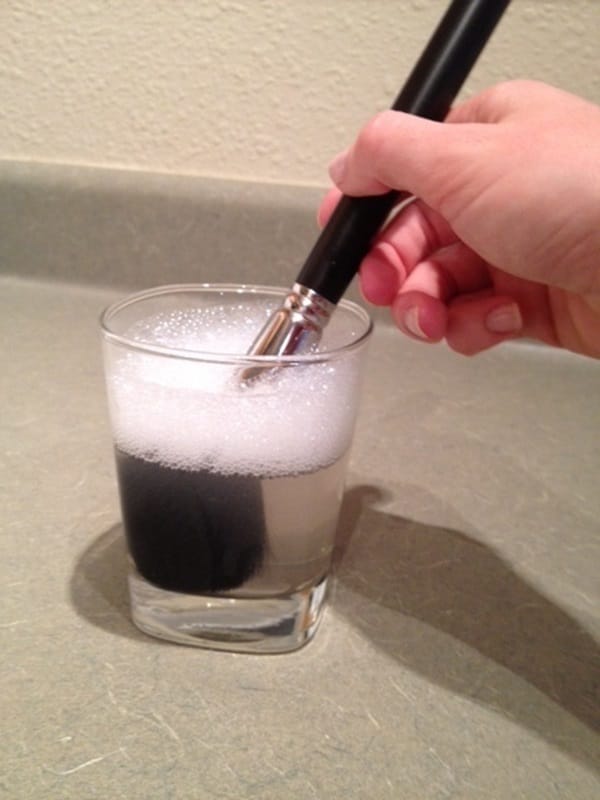 14. While you are cleaning your windows, use a homemade mixture of vinegar and liquid dishwasher to get a streak free window cleaning.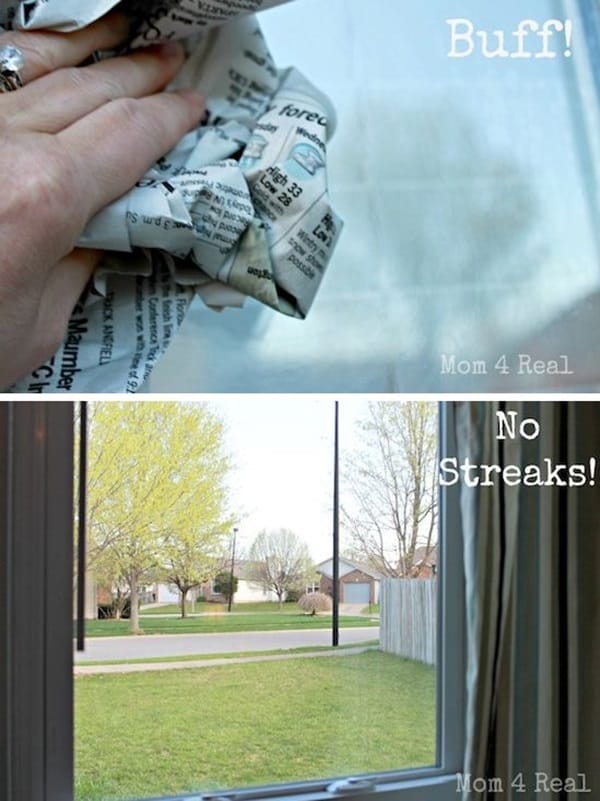 15. This is a great way to kill the germs in your cleaning sponges. Put it in the microwave for two minutes and all the germs and bacteria will get killed.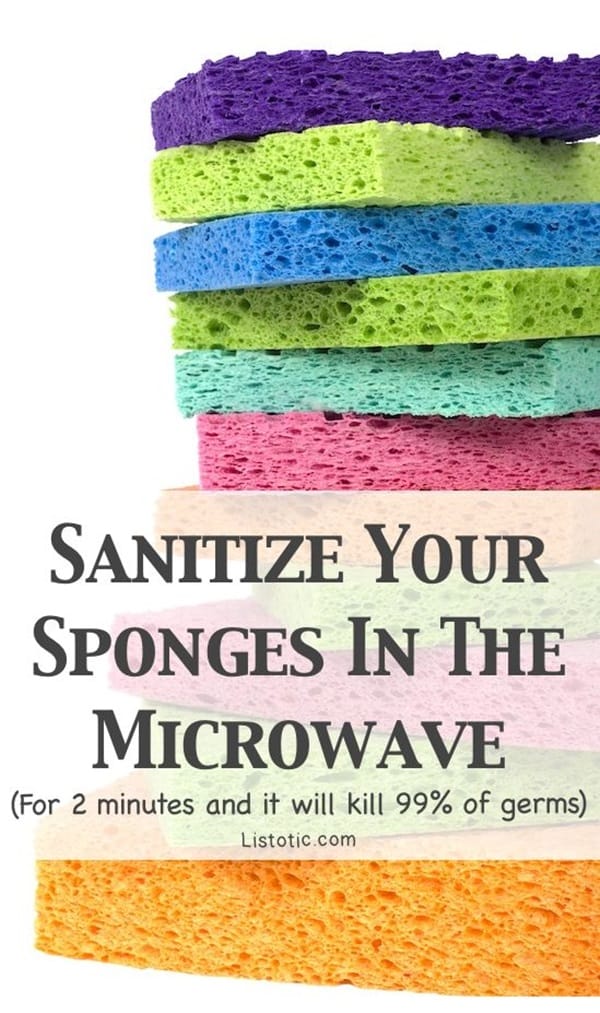 16. A great way to clean all the small toys in washing machine. No you can also use washing machine to clean things other than clothes. Put them in a laundry bag and give them a wash.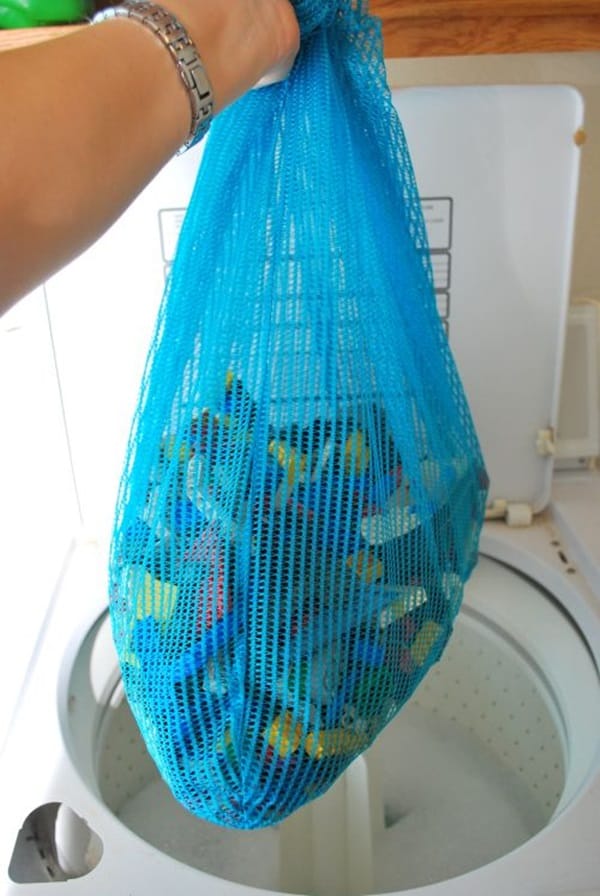 17. If you have unused extra pillow covers lying in a corner of your house, use it to clean your fan. Just see the trick in the picture below and then slide the cover. All the dirt will come out with the pillow cover.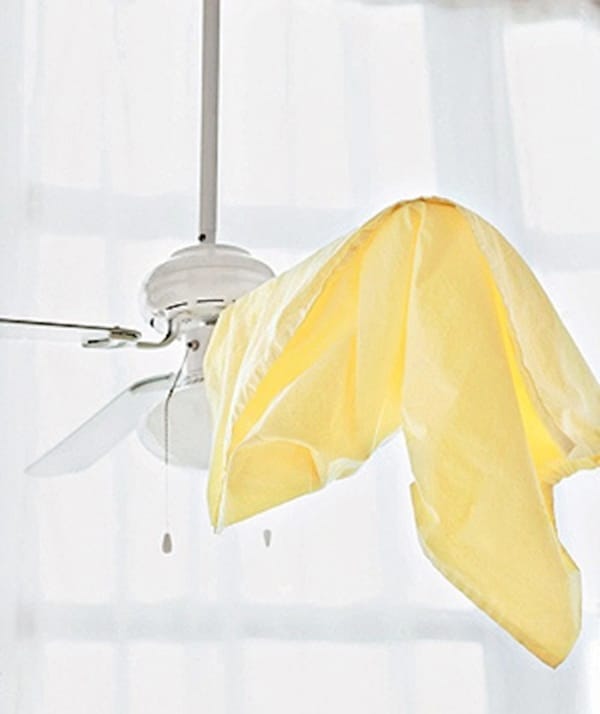 18. Bring home Oxy clean, mix it with water and soak the new products in that water to get all the labels removed.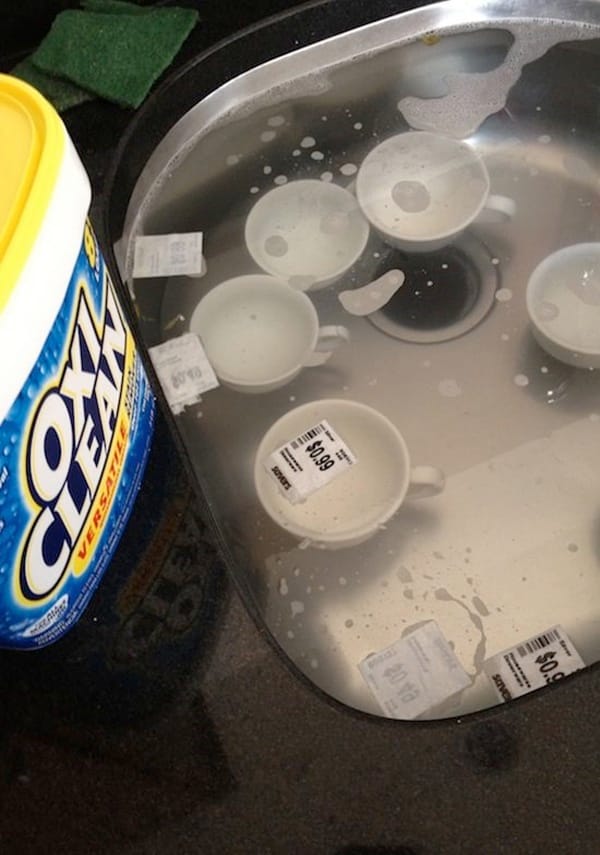 19. Use your glass cleaning squeegee to take out all the pet hairs from the carpet. Wipe your carpet with the squeegee and see the magic.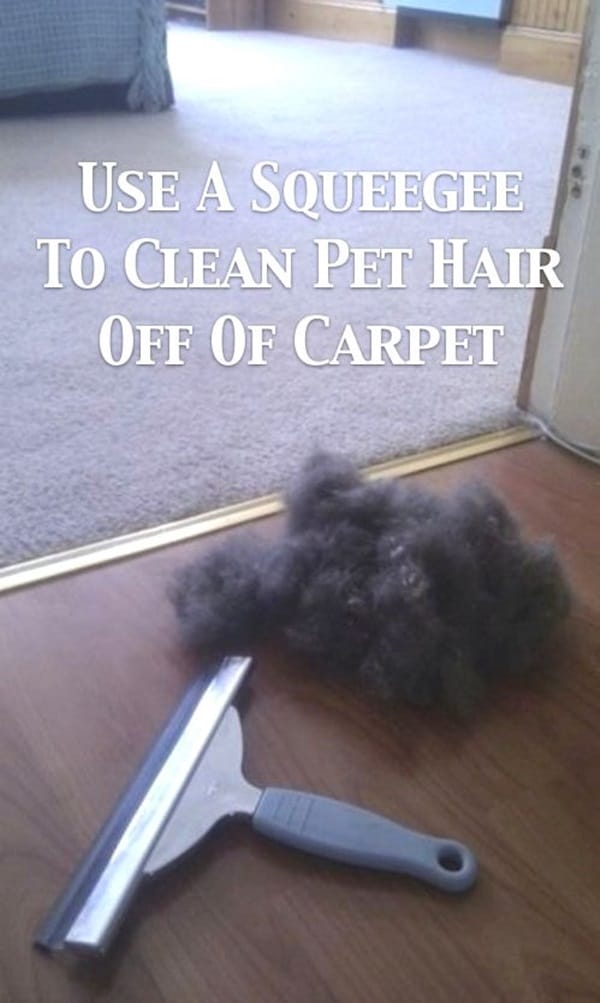 20. You don't need any fancy attachments for vacuum cleaners. Take a squeeze ketchup bottle top and fix it in the top of your cleaner pipe. It will help you clean out all those small dirt.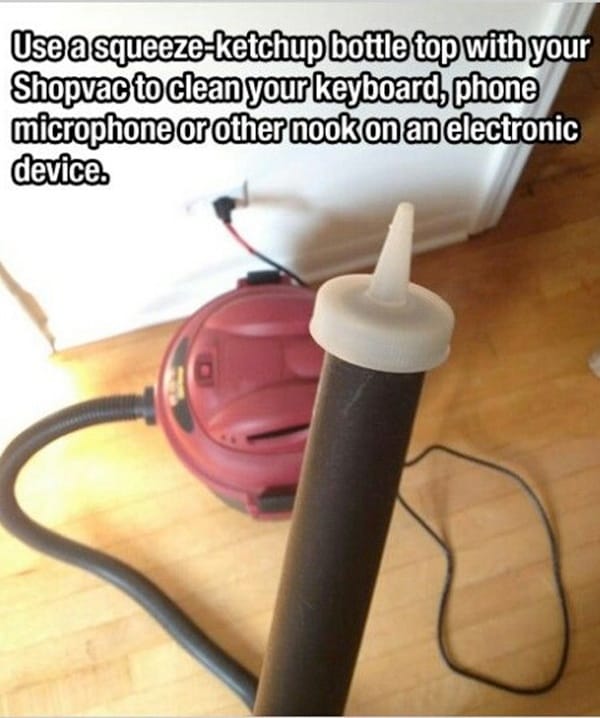 21. This is probably the easiest way to clean your stove burners. Keep your stove burner in a zip lock plastic with a little amount of ammonia for a day. The next day when you open you will see that the greasy materials have gone. Now just wipe it and it will be completely cleaned and new.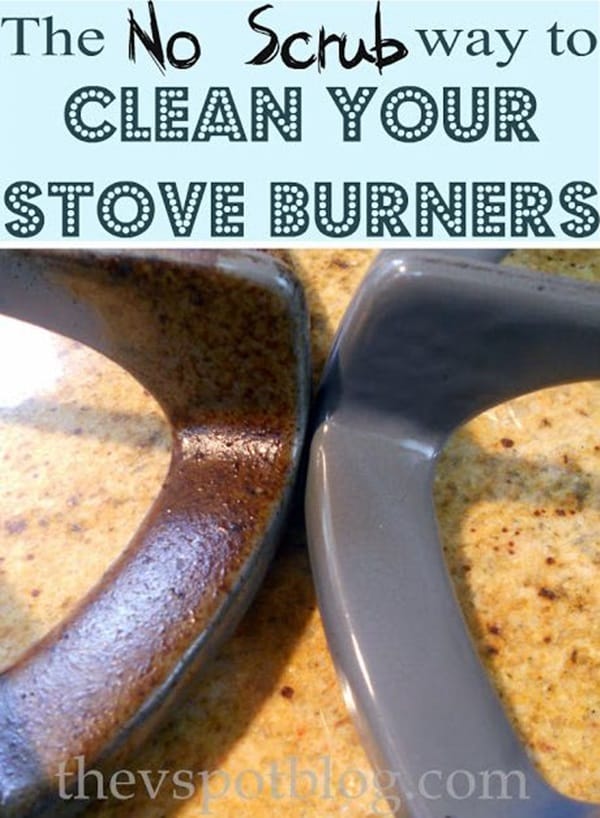 22. Make your grill non-stick with just an easy way. Rub onion on top of the grill before grilling and it will turn into a non-stick grill naturally.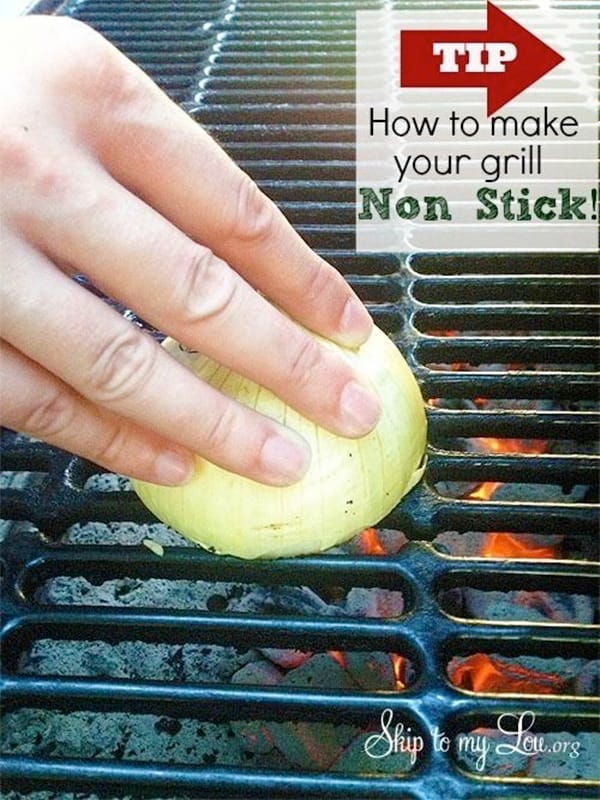 23. The rust spots on your knives can be easily removed by original lemon juice. Soak in it for 10-12 minutes and all the stains will come out.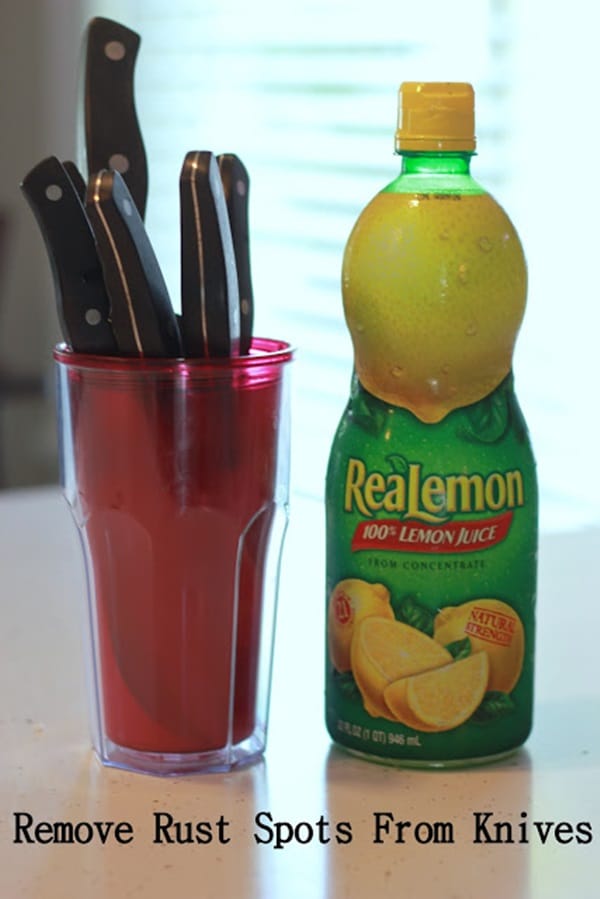 24. Pour some distilled white vinegar in a plastic pouch and tie it in the shower head. Soak it for an hour. Open it up and wipe it with a clean cloth. It works like a miracle.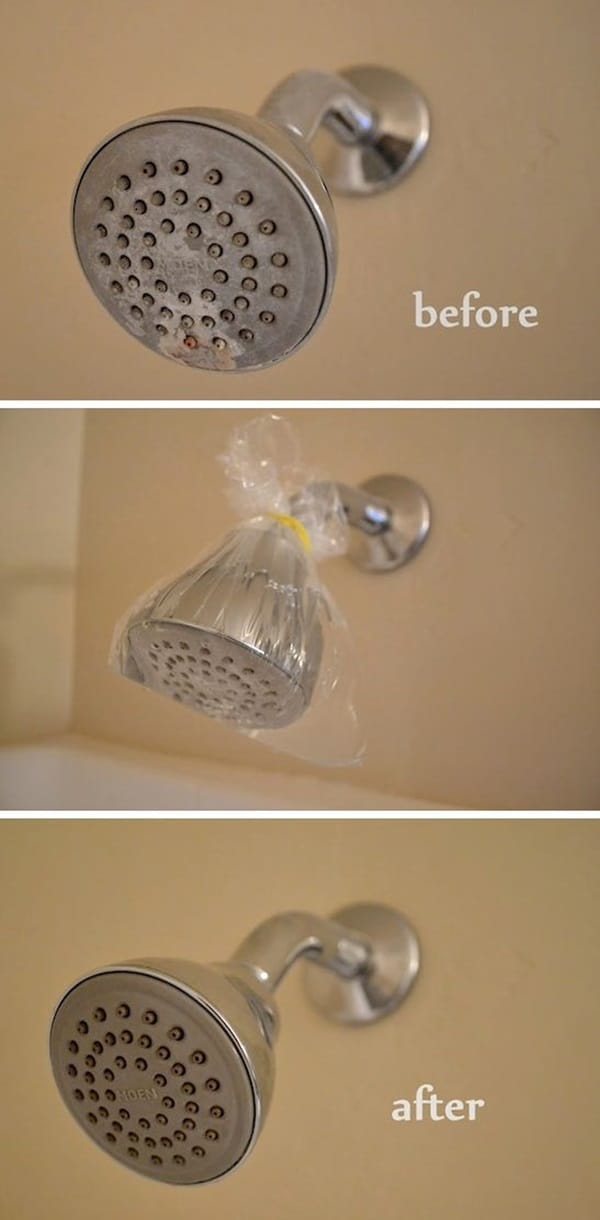 25. The best way probably to clean the tooth brush. Never use harsh chemicals. Instead pour white vinegar into a small bowl and soak the toothbrush for some hours in it. Everything will get cleaned.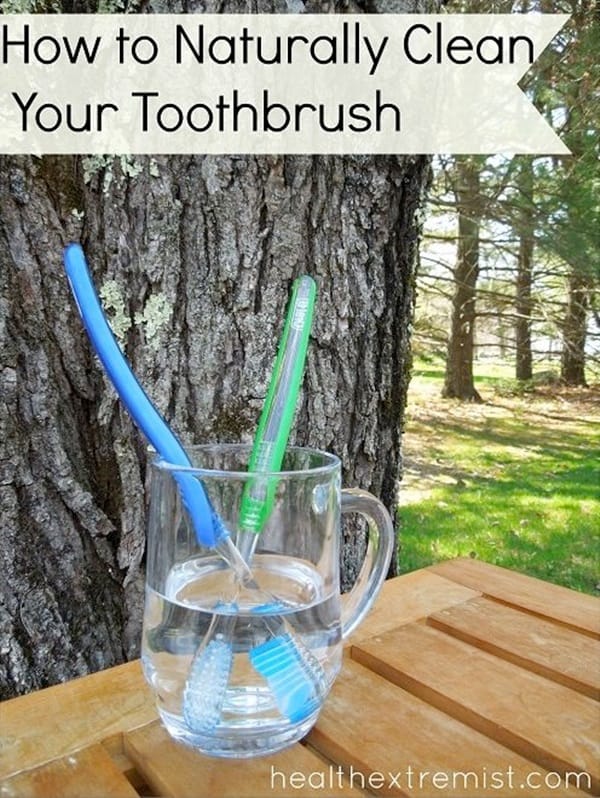 26. Cleaning the blinds is really a tough job. But now it's not so tough with this procedure. Take an unused old socks wear it in one of your hands. Make a mixture of warm water and vinegar soak your hand in it and rub the blinds all the dirt will come out.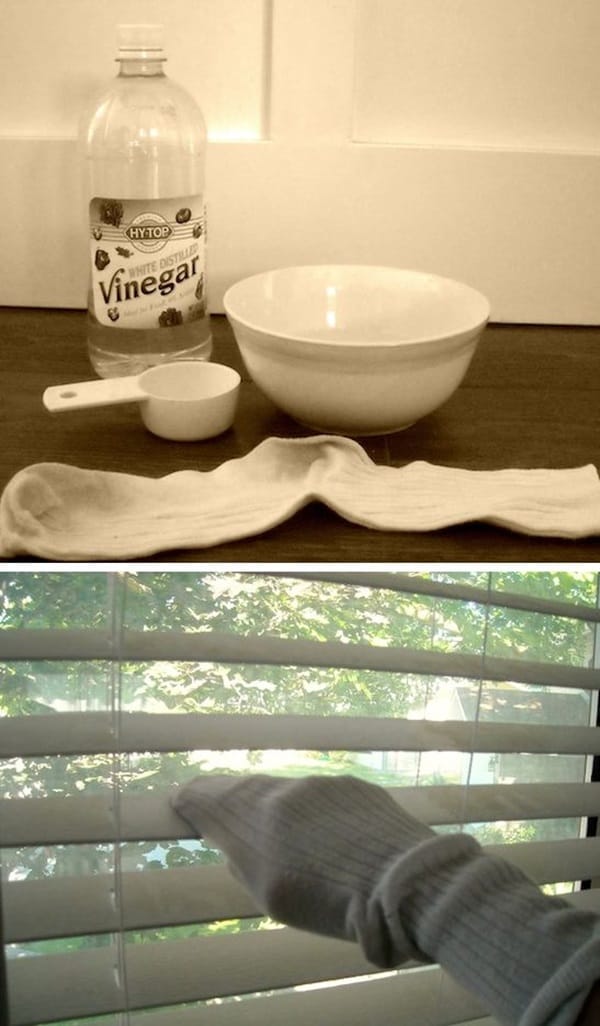 27. You will see that the ceramic plate carries a lot of stains after a long time of use. But don't think of replacing them with a new one. It can be polished up easily with two things liquid cleanser and sponge. See the tutorial here.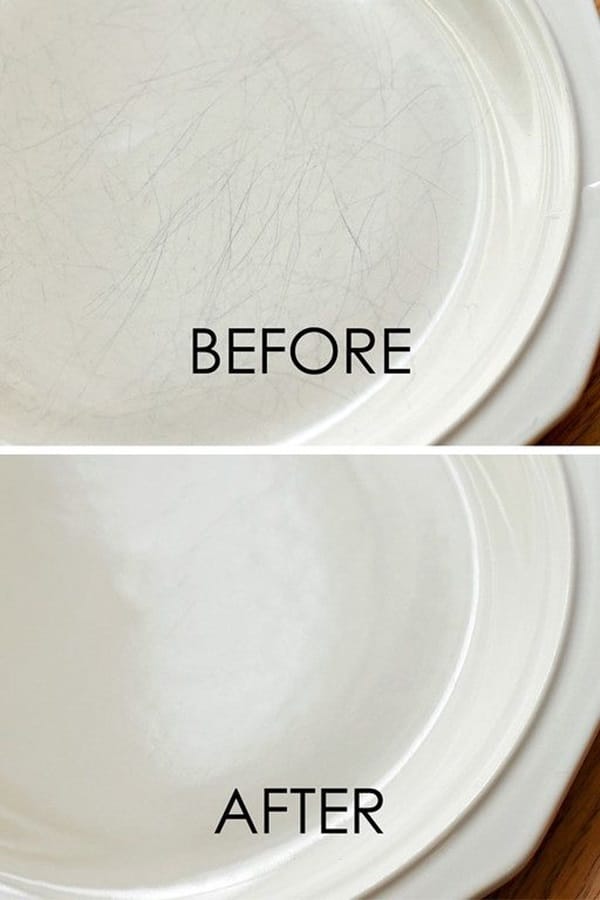 28. If your kid makes any drawing above your wooden floor or table with a permanent marker. Don't be too angry as it can be removed. Dab white tooth paste over it and clean it with a brush.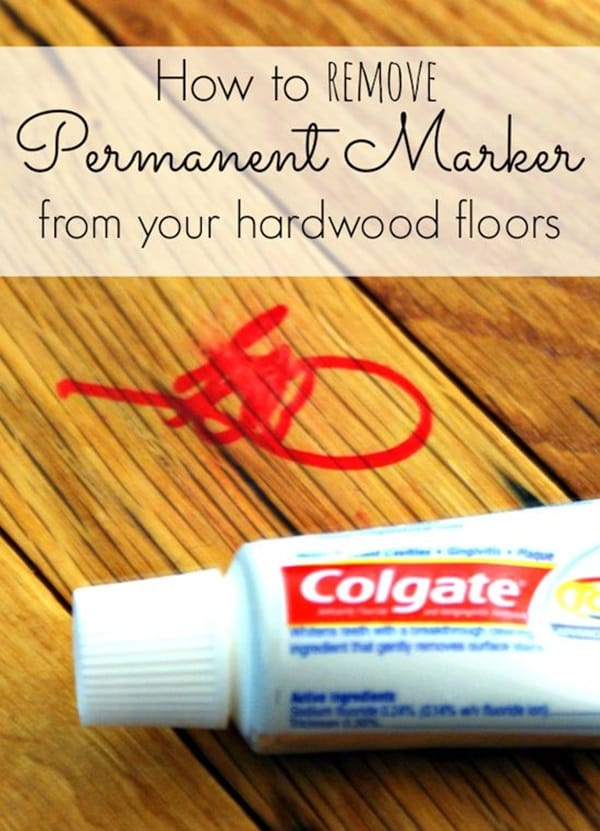 29. Use bleach and beauty cotton coils to clean all the molds around your bath tub.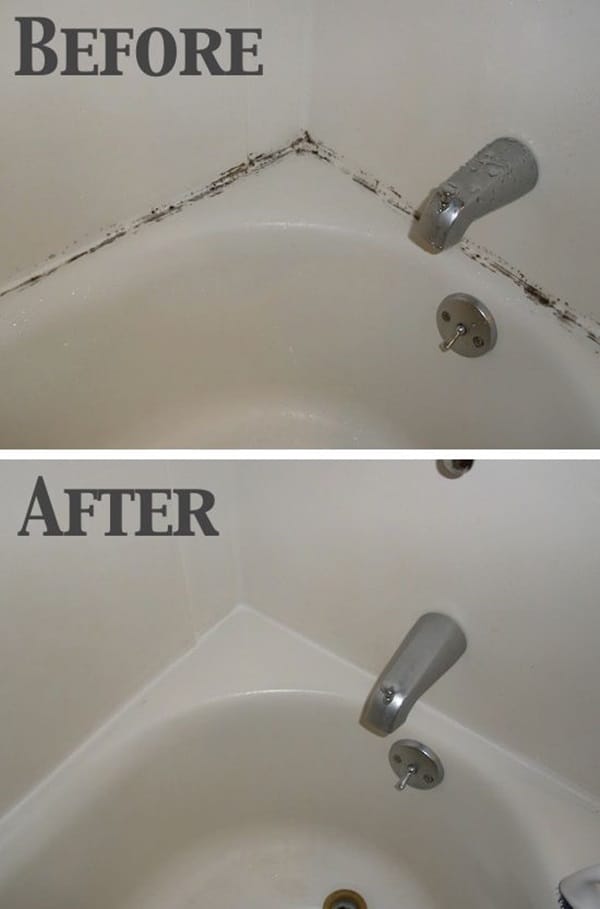 30. The easiest way to clean your blender. Pour some liquid soap and a bit of water. Whirl it in full speed. Now rinse it in full water and it's completely cleaned.