We all love cake. Be it birthdays or an anniversary celebration, the most favorite part of all is the cake. And when it is the talk of Christmas cake then let us not even discuss how important it is. Because what is a Christmas without cakes and lots of treats, right? And like every other thing related to Christmas, the cake must be decorated in the most dazzling way possible. That is why we have come up with some of the most Stunning Christmas Cake Decoration Ideas for you.
While you are busy with other Christmas preparations, you are not left with much of the time to think about how you will decorate the cake for Christmas this year. Not to mention that the cake decoration must be easy enough for you to pull it off easily amidst the hundred other things you have to finish before the Christmas celebration begins. In such desperate times, these stunning Christmas cake decoration ideas will save your day for sure.

Stunning Christmas Cake Decoration Ideas
Christmas Wreath Cake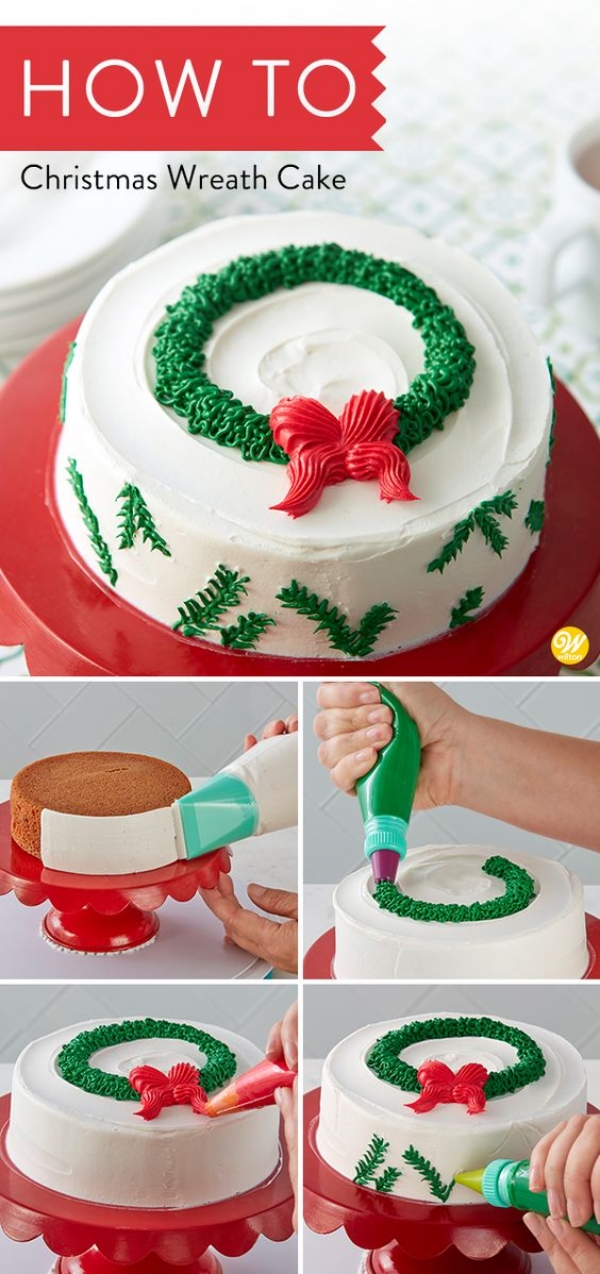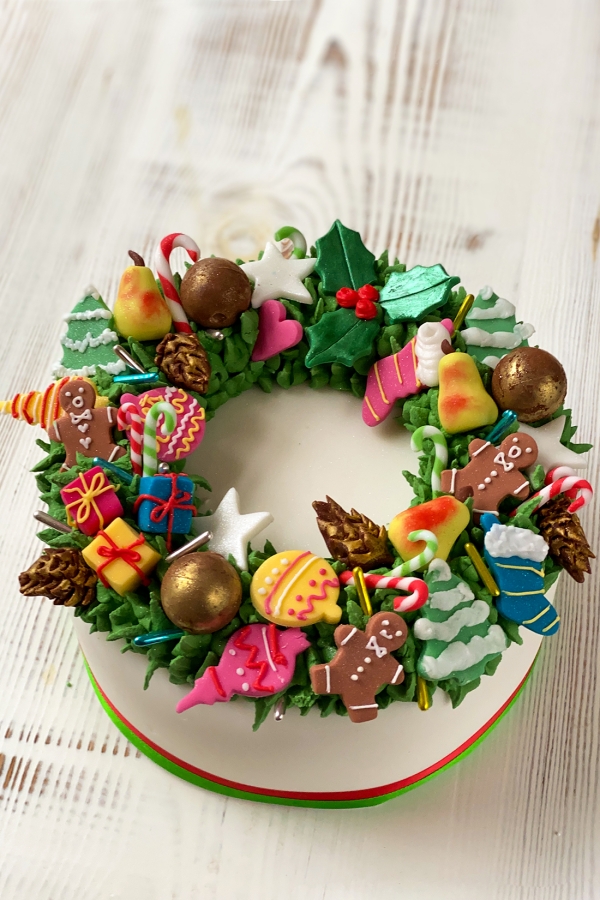 When you can deck your walls with a beautiful wreath then why can't you do the same with your cake! Decorate your cake with a wreath design of your choice and add a perfect centerpiece to your dining table. Use stamped holly leaves and red cranberries for a simple yet alluring decoration.
Pretty Pastel Cake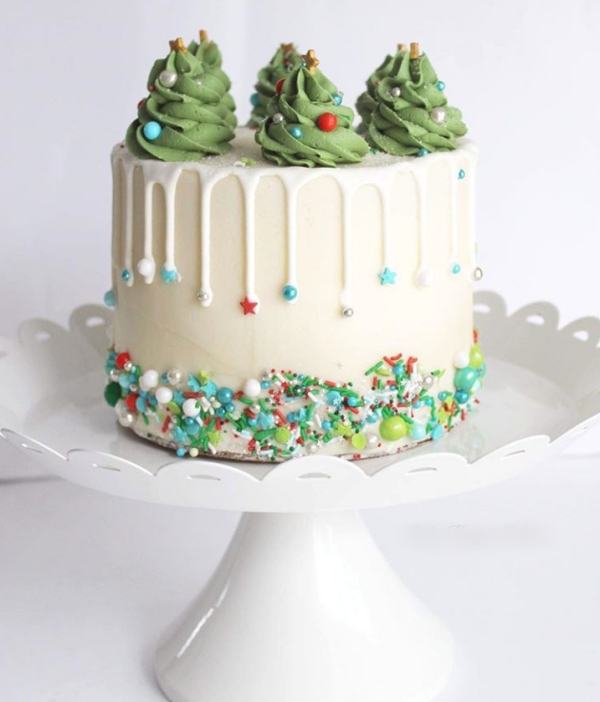 If you don't want your cake to have a traditional look this year then just go for a pastel theme. They look amazing and unique, not to mention they are so in trend. Add a twist to the decoration and give your cake the appearance of a gift with a touch of ribbon and some snowflakes and silver dragees.
Pick And Mix Cake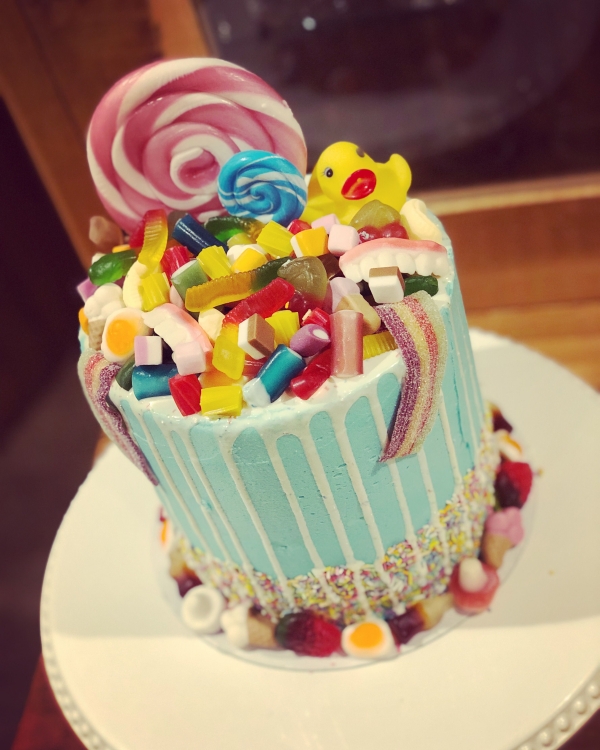 Give the kids a jackpot of treats with this pick and mix cake. Make different sections on top of the cake and fill these cakes with different chocolates and candies like Smarties, mini marshmallows, and Maltesers. It is going to start waterworks inside everyone's mouths.
Frozen Cake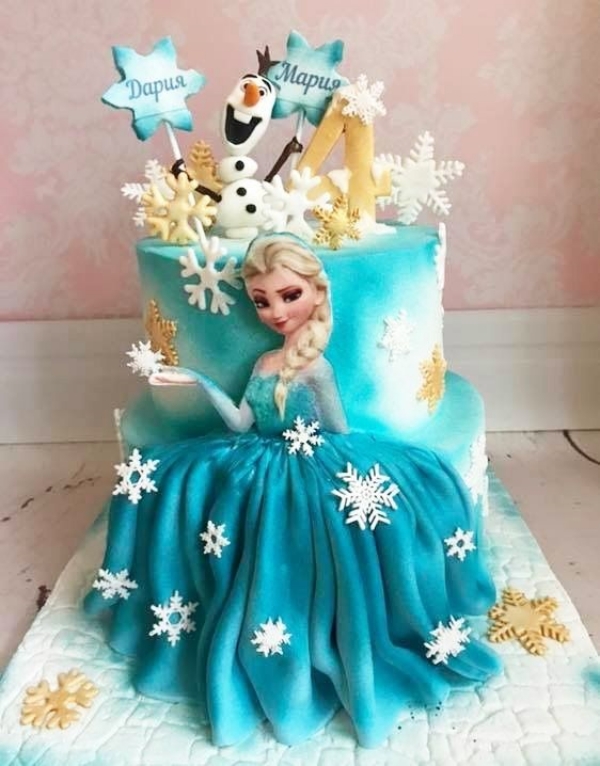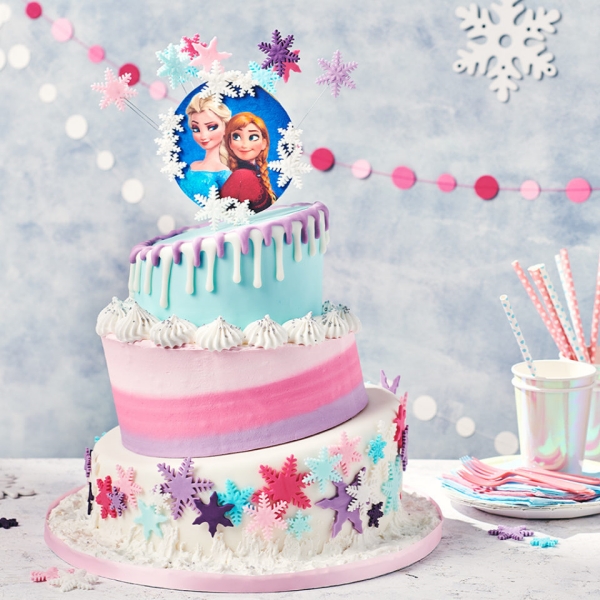 The theme of Frozen never gets old. And with its sequel coming this year, it will be even more amazing to have Frozen themed cake decked out all with the fondant frills in different shades of blue along with some glistening sugar gems. And don't forget to add Olaf to your cake!
Last Minute DIY Christmas Decorations Ideas
Beautiful and Creative Ideas for Christmas Stockings
DIY Wine Bottle Painting Ideas for Home Décor
Awesome DIY String Light Decoration Ideas For Any Occasion
Valentine's Day Craft Ideas with Yarn
Snowflake Cake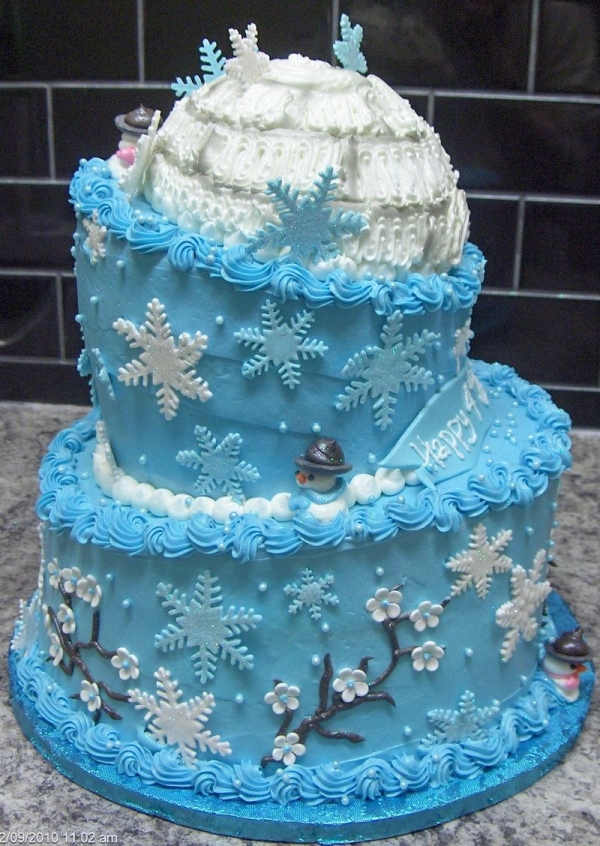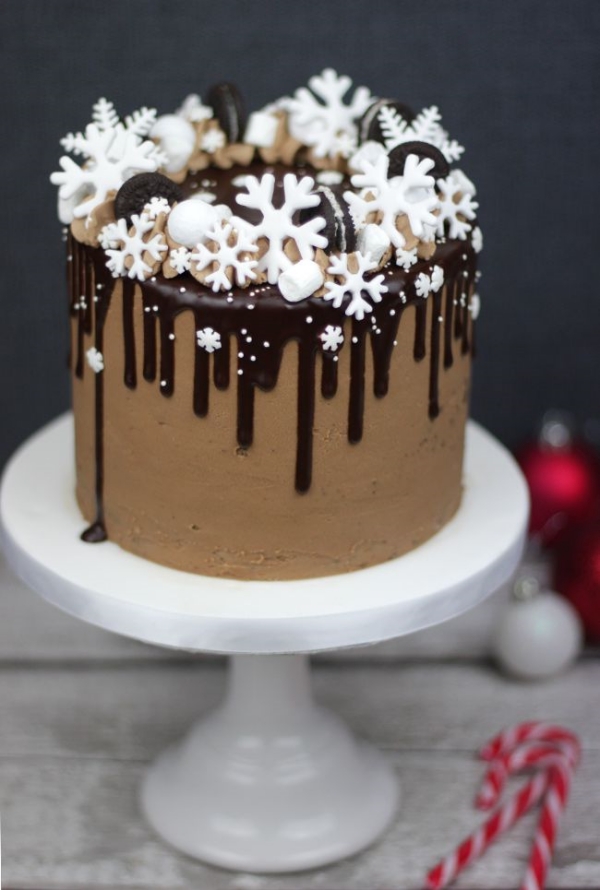 Nothing shouts elegance louder than a simple yet beautiful snowflake cake. Just cover your cake with a marzipan and sugar paste and then put some lovely snowflakes on top and dazzle the heck out of your cake with silver dragees.
Star Design Christmas Cake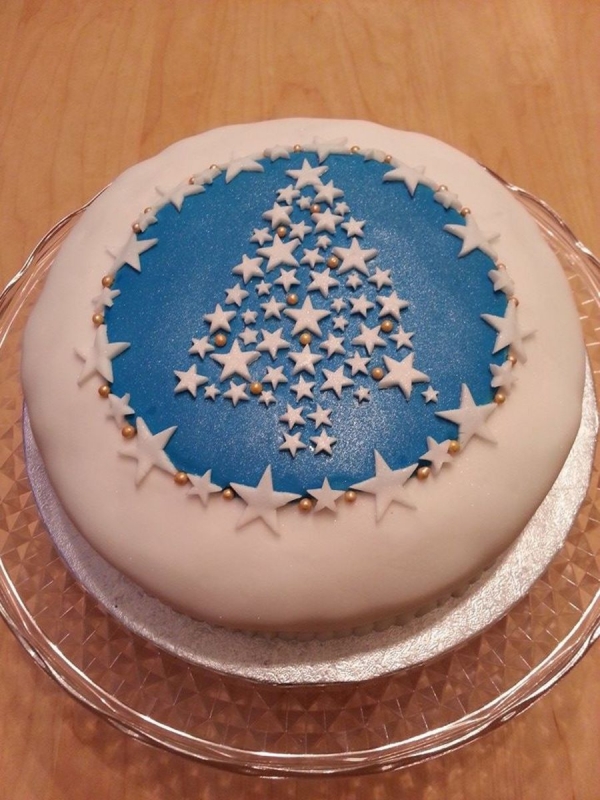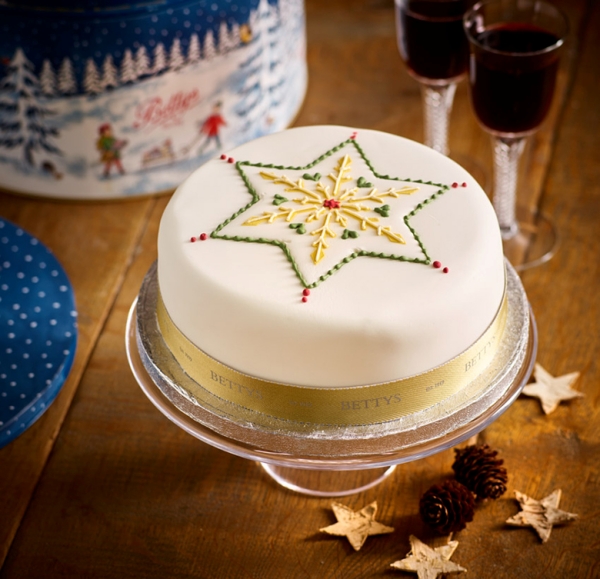 Make your cake all dreamy and starry with the classic star decorations. Cut lots of fondant stars and put them on top of the cake. Deck these stars with colored sugar paste and then sprinkle some edible glitter over them. After all, your star cake needs to shine! Wink!
Gingerbread Cake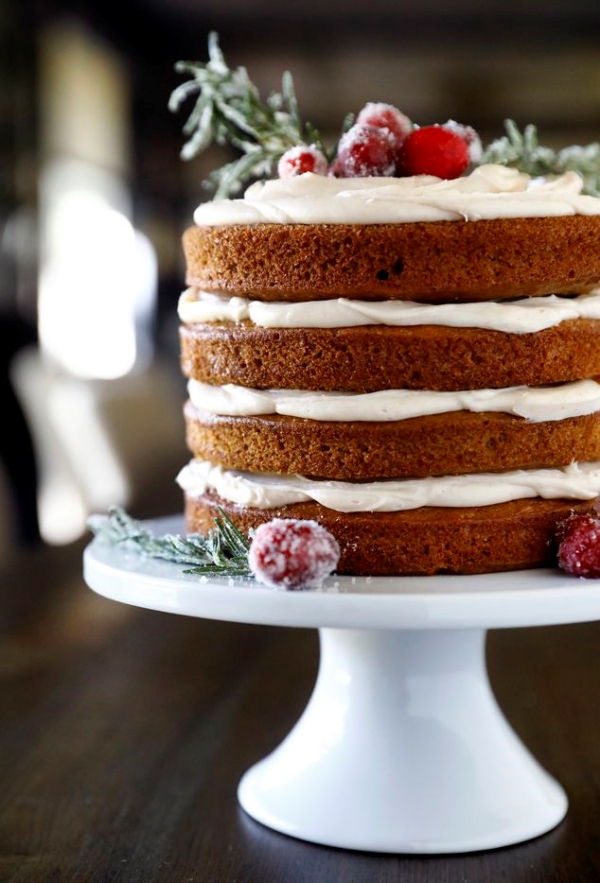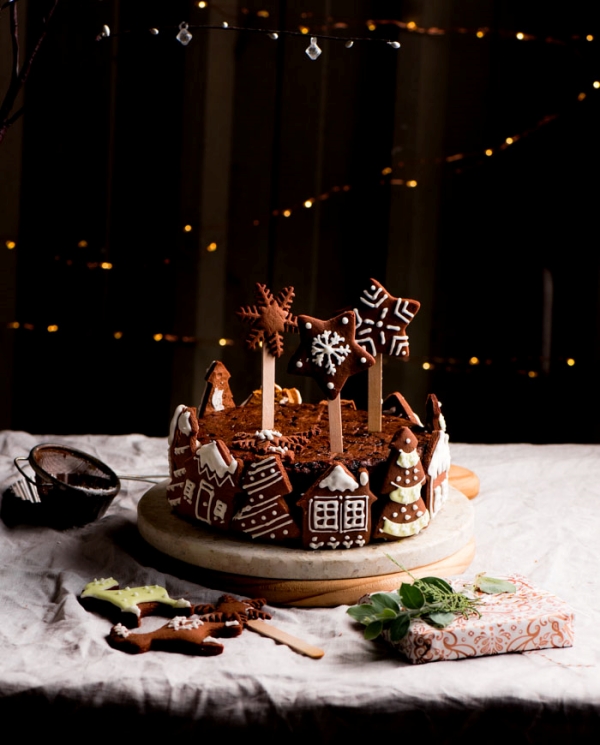 Splash loads of buttercream on your cake and put all the festive treats and fruits like gingerbread cut into different lovely shapes, cranberries, dried apricots, and orange peel on top of the cake. Let the nuts fall wherever they like and your cake is ready to be served.
Stocking Cake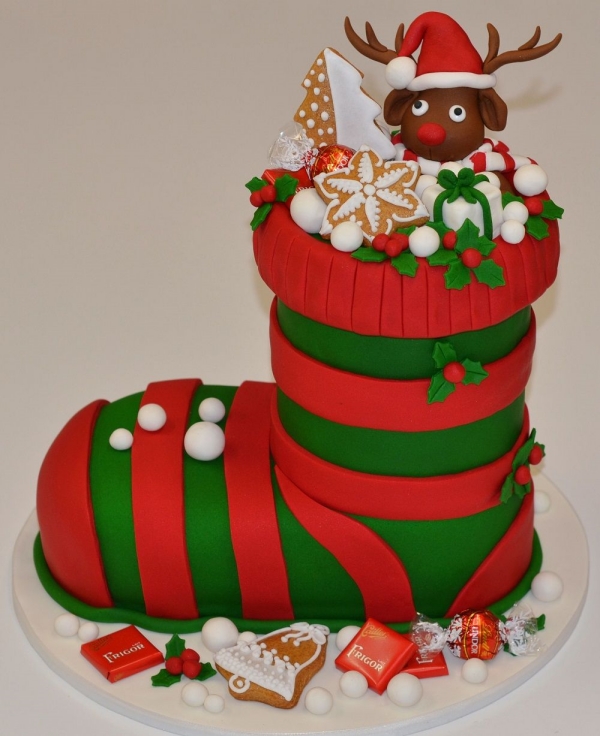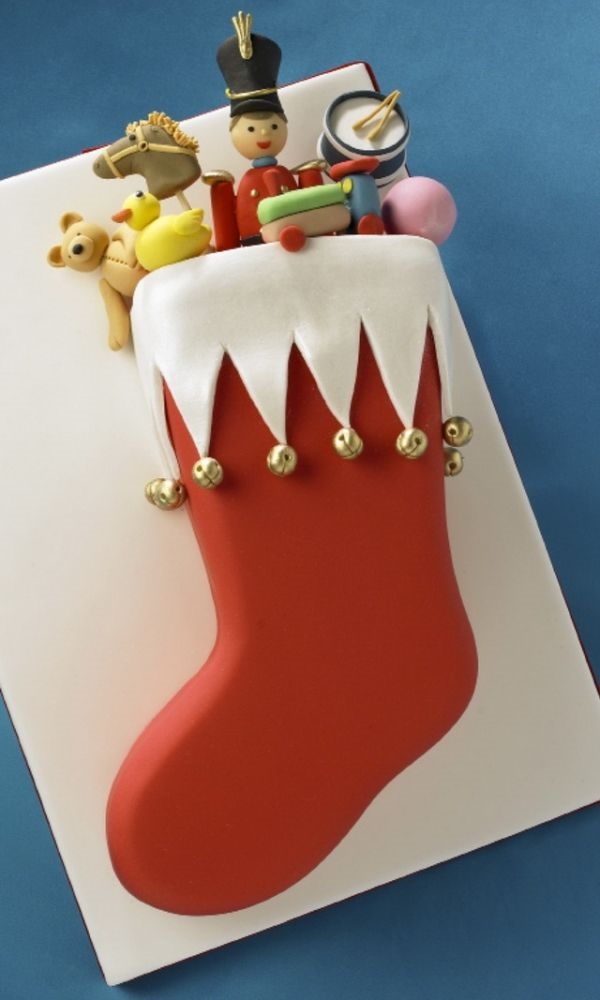 Rather than going for typical circle or square shaped cakes, try making this stocking shaped cake this year and put everyone in awe. It will look amazing, unique, and will totally show your creative side. Make it look like it's stuffed with gifts by adding little toys to the top of the cake.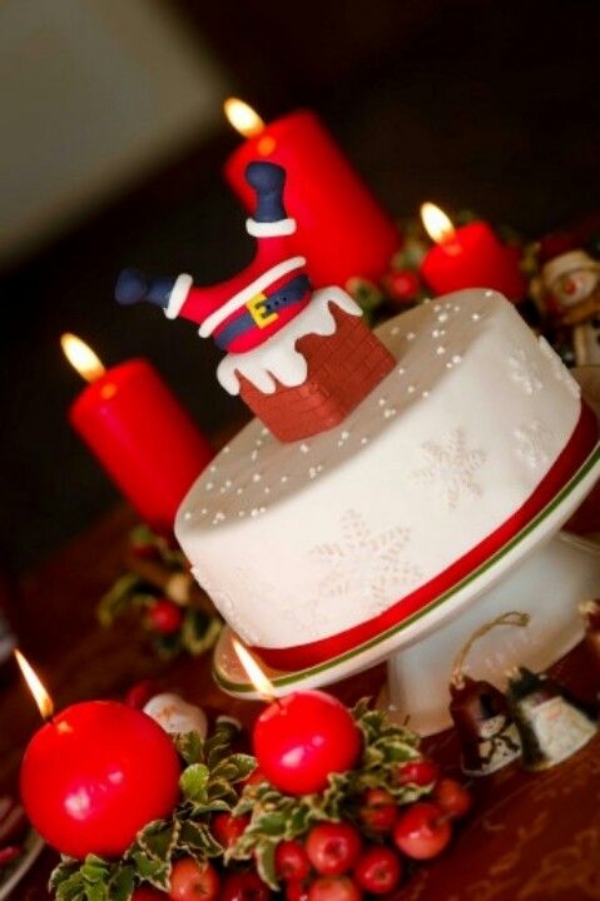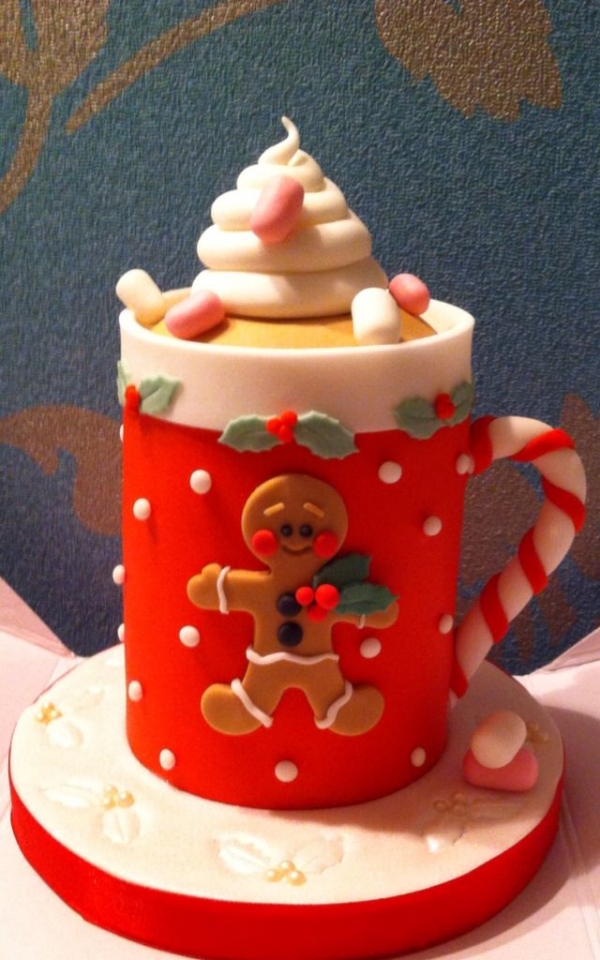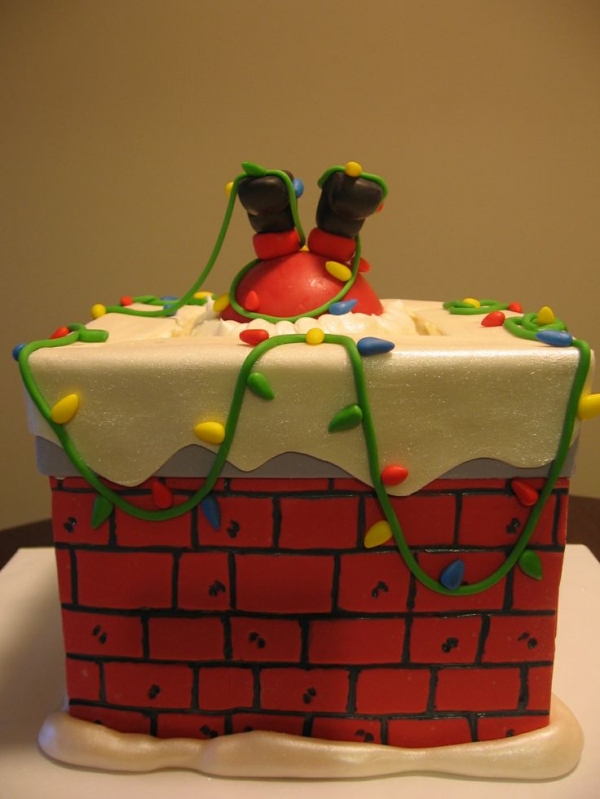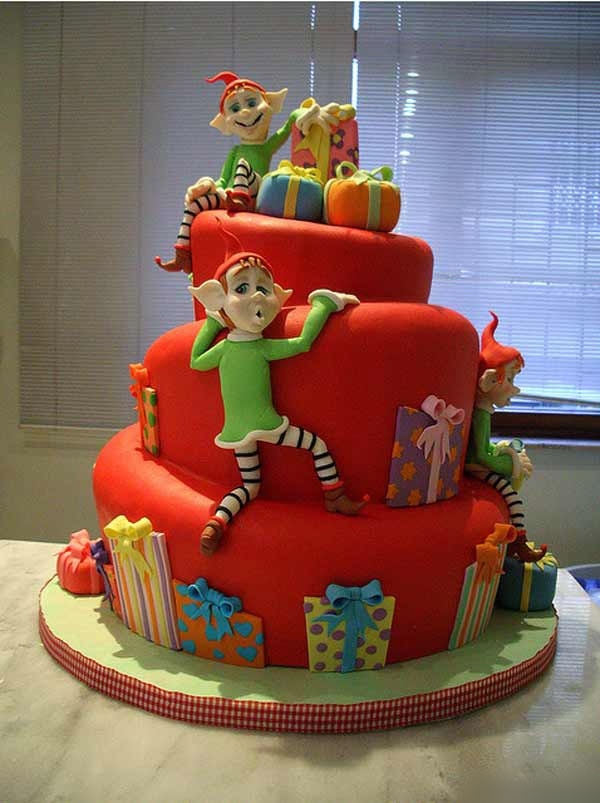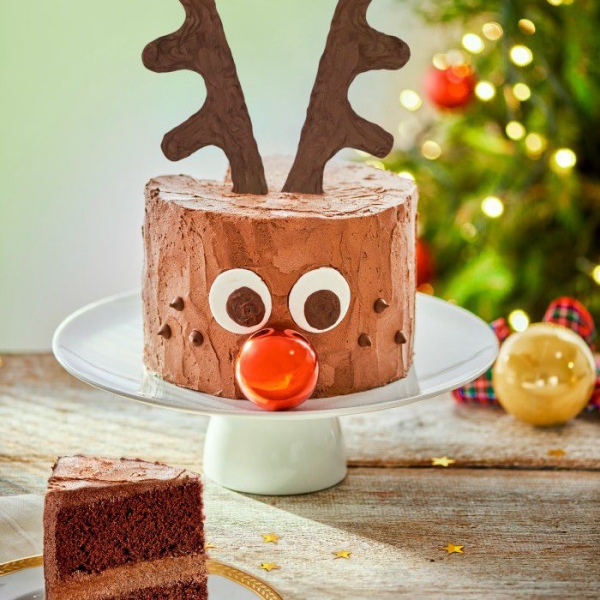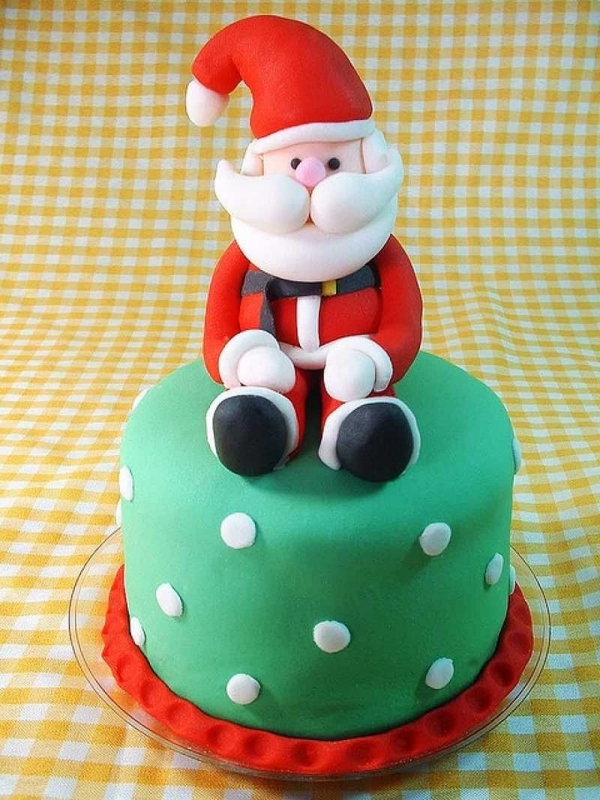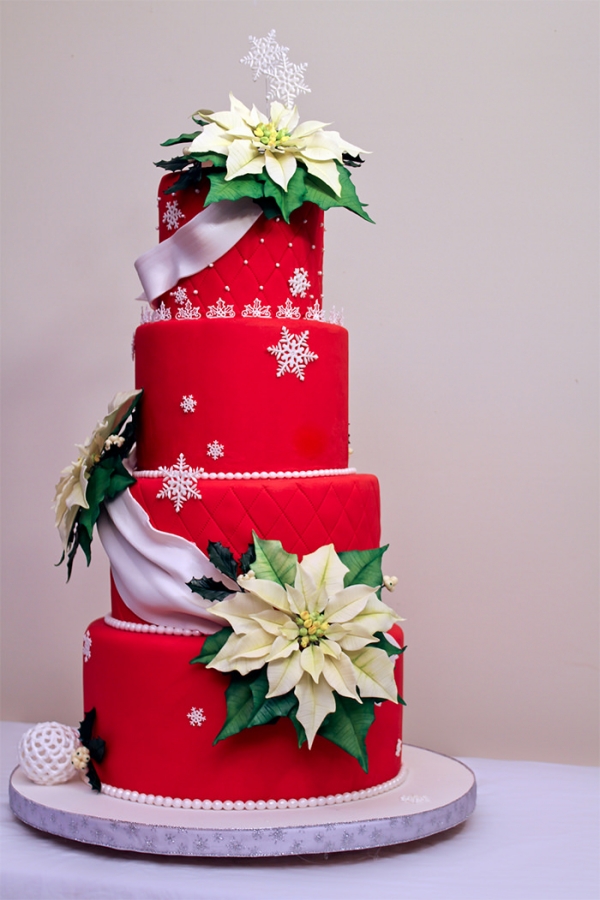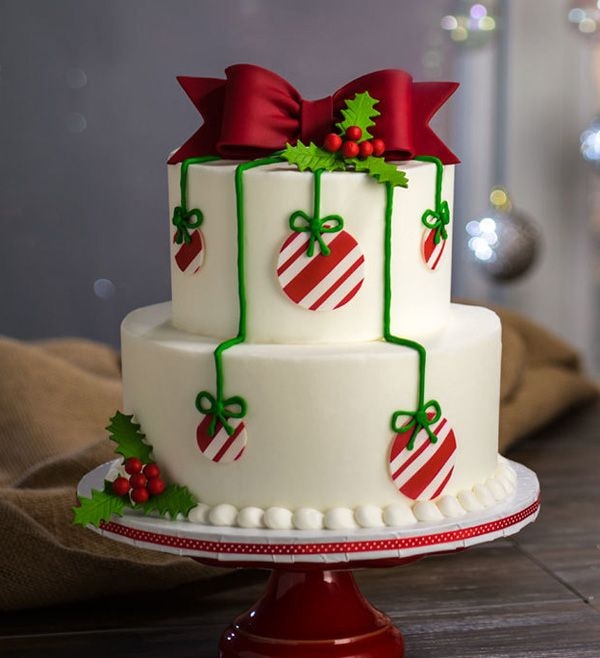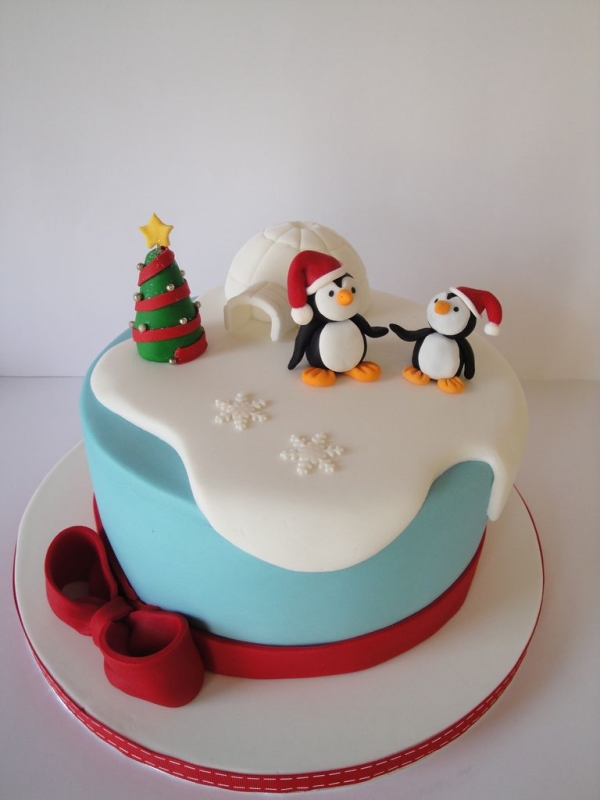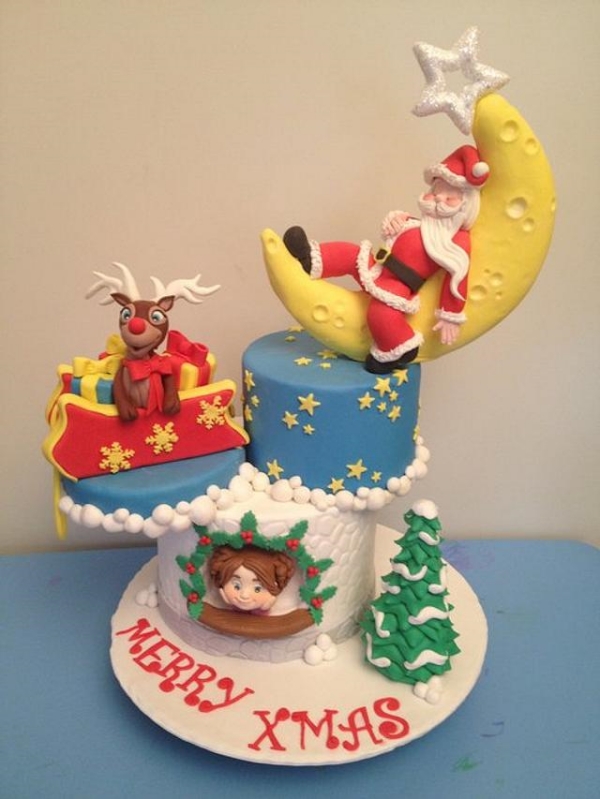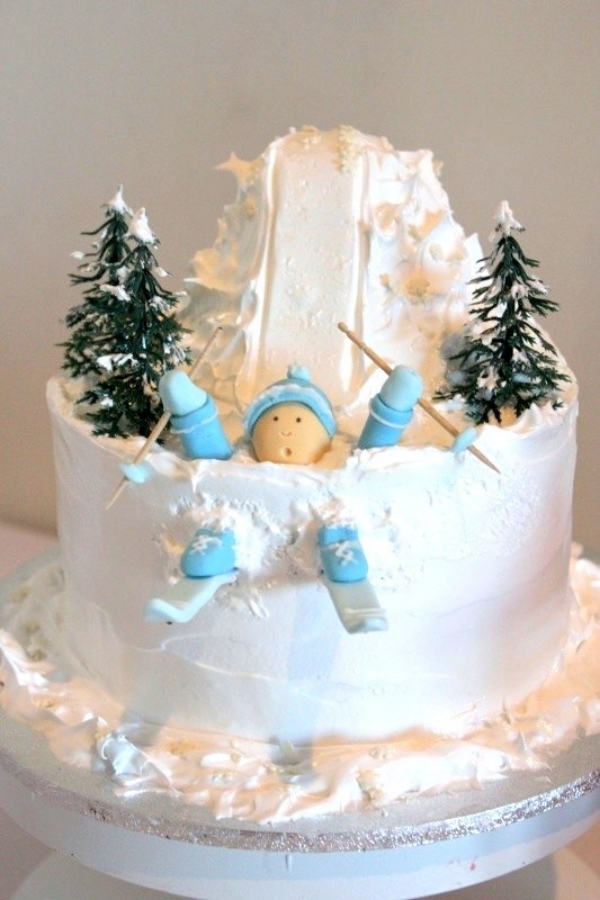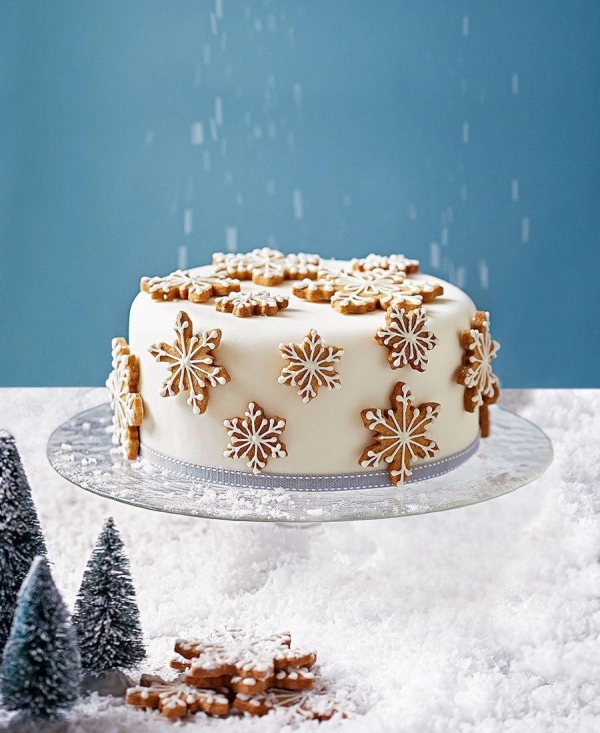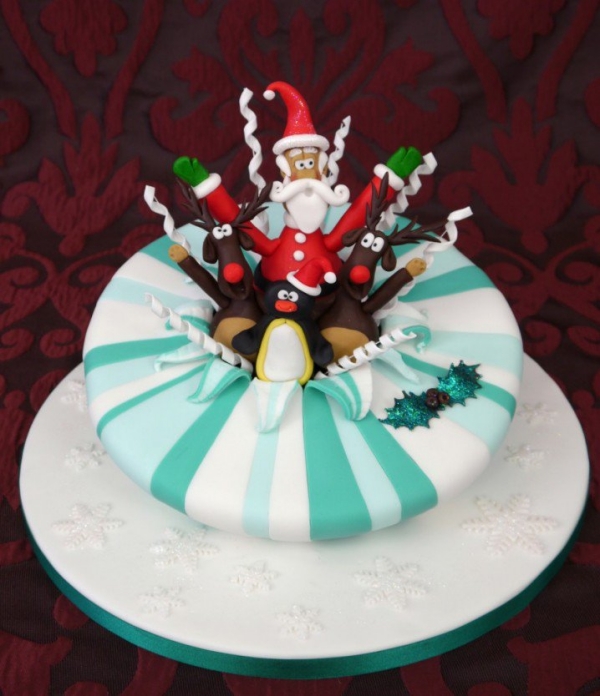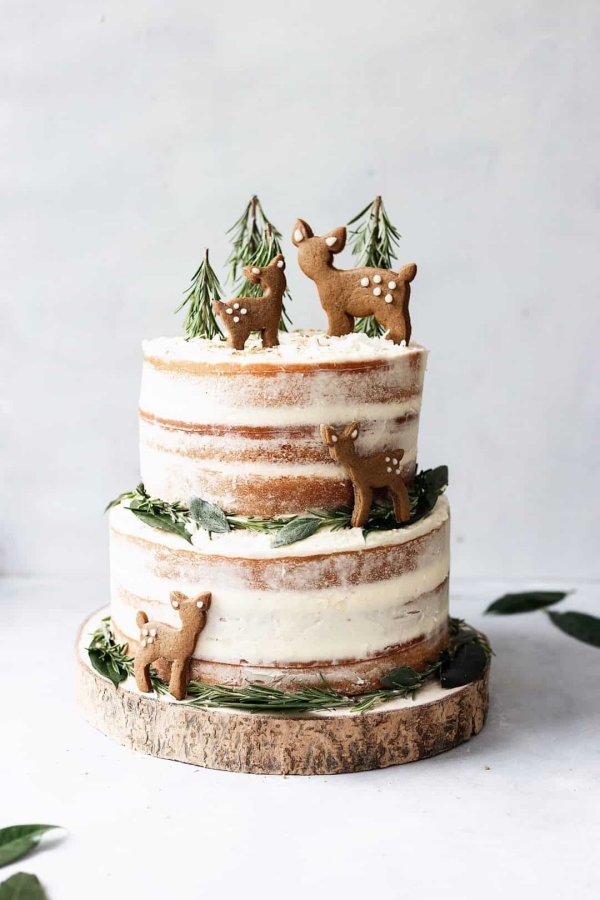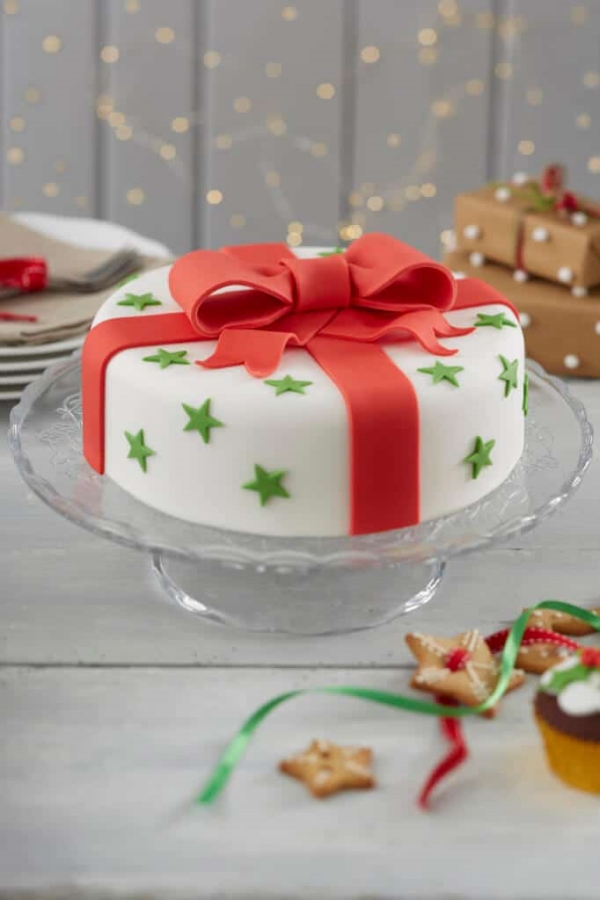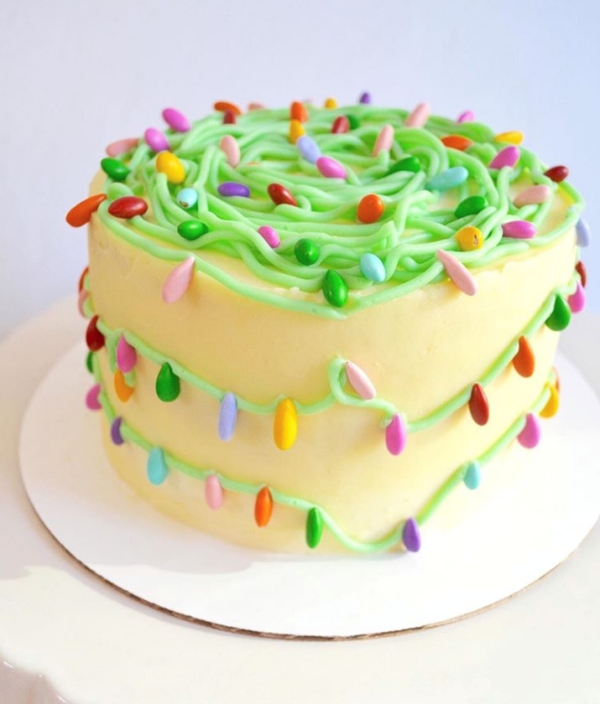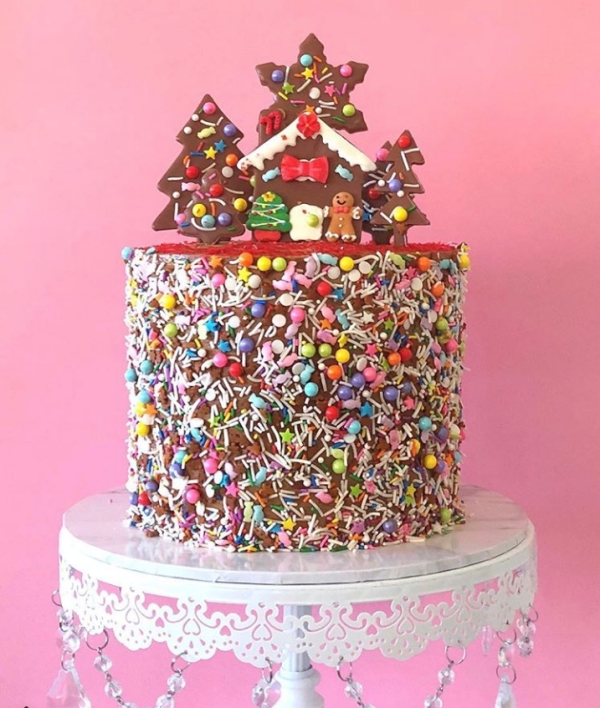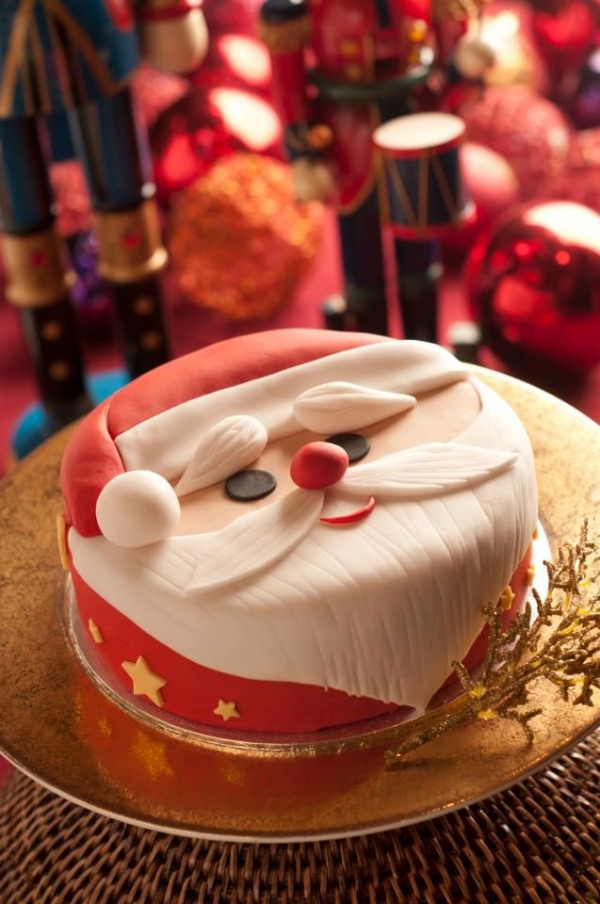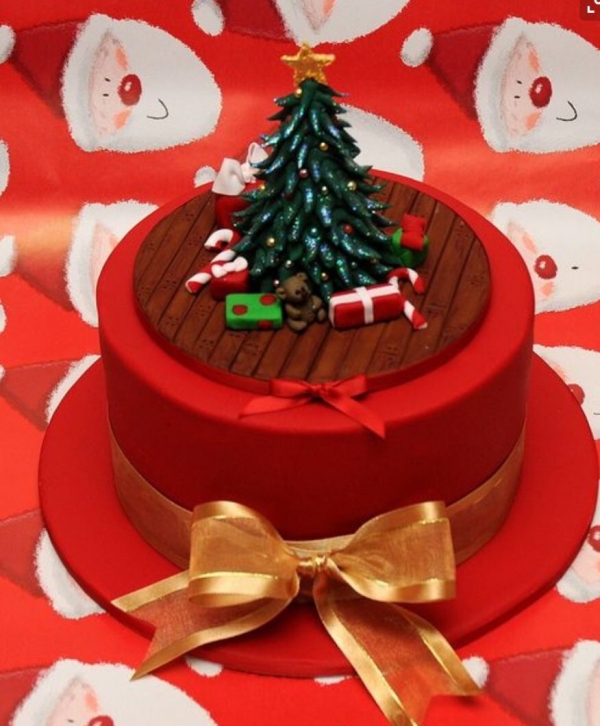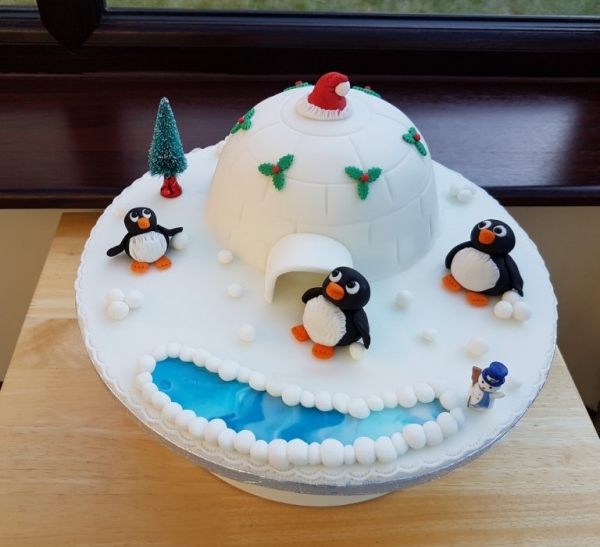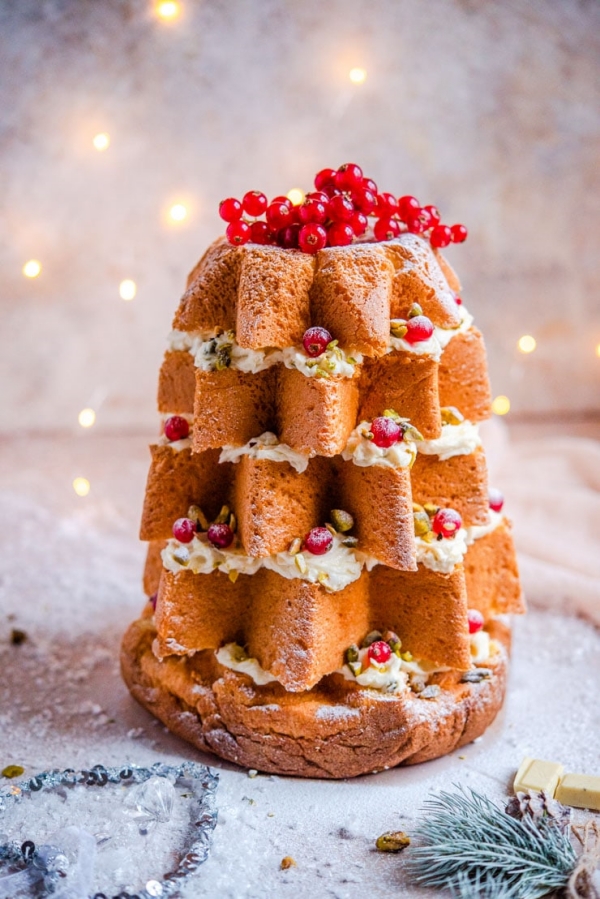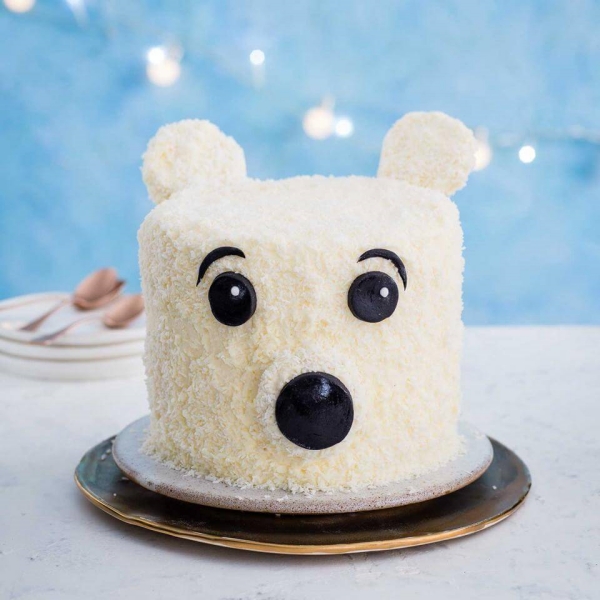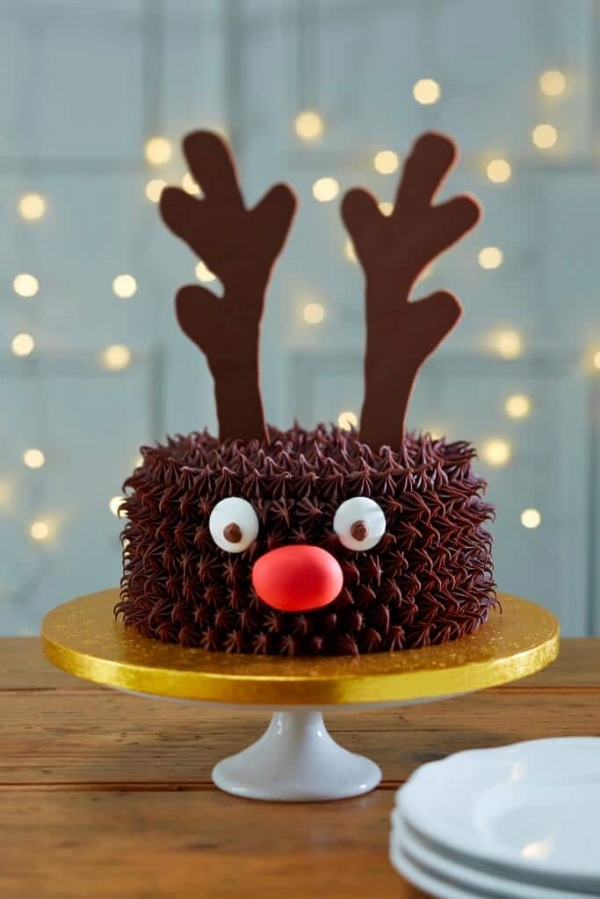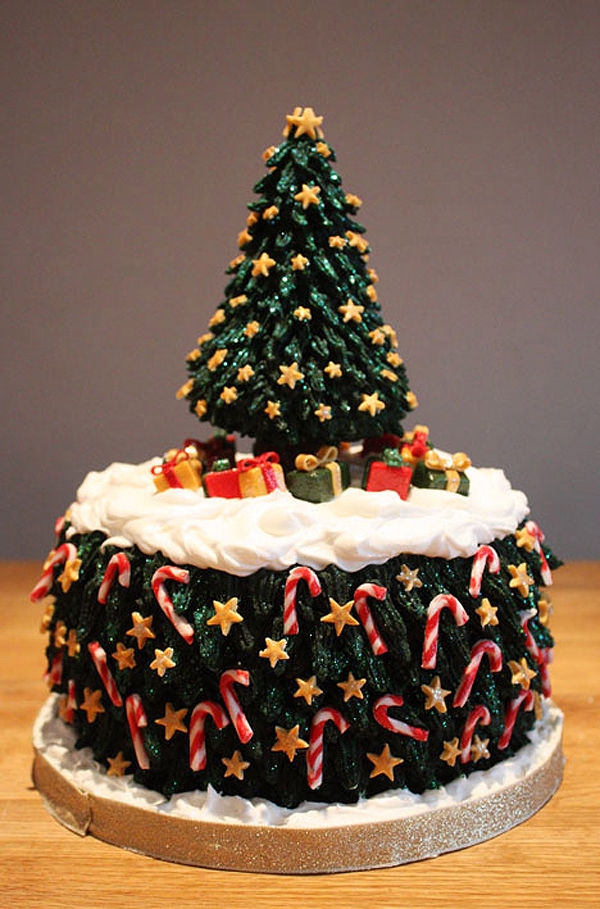 From fondant to icing sugar, you can design your cake in many incredible ways. Just choose the design that you loved the most and dazzle your guests with your impressive Stunning Christmas Cake Decoration Ideas and Skills. And have fun eating them!