All forms of body art impress. But some are way too sexy to be put in the impressive category. They should rather be called surreal. Here we talk about one such surreal body art forms- finger tattooing. There are dozens of Tiny Yet Meaningful finger tattoo ideas. While some Small Finger Tattoo Designs are subtle, others are a little dramatic. But no matter which genre of Finger Tattoo Designs with Meanings you choose, it is going to work wonders on your image. So, what makes you wait? Dig deep into these Tiny Yet Meaningful Finger Tattoo Ideas, and make body art fun for yourself-
You may be nervous about getting inked permanently. Off course getting a stamp forever can be challenging at times especially for the females as they are never ready to compromise on their beauty. Else than this, there can be various other reasons as well for which you may prefer oh-so-cute tiny tattoo designs. You may be one of those who does not want to commit to large tattoos and wants to keep them personal and restricted to self.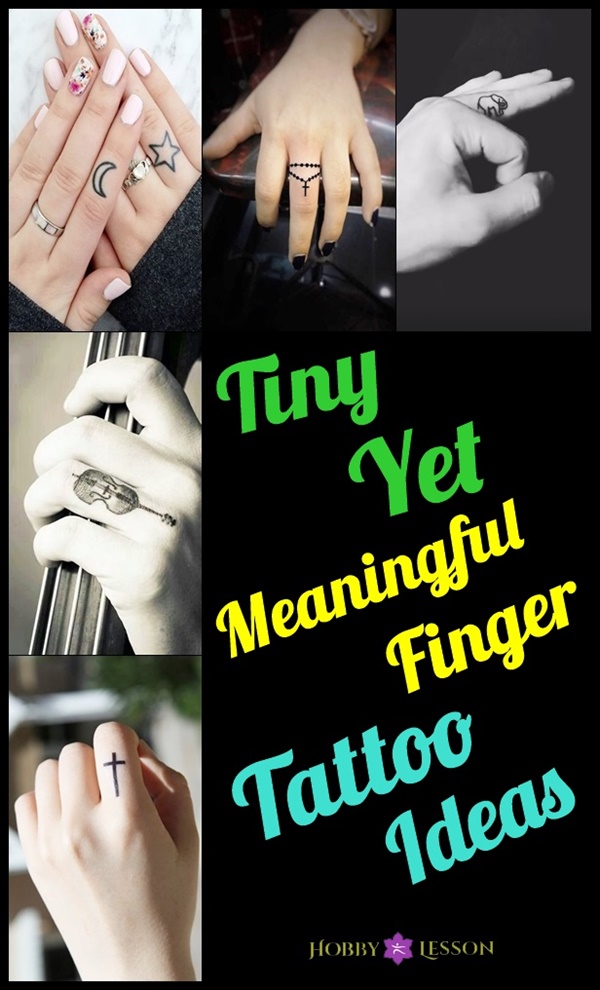 Tiny Yet Meaningful Finger Tattoo Ideas
Get A Violin Etched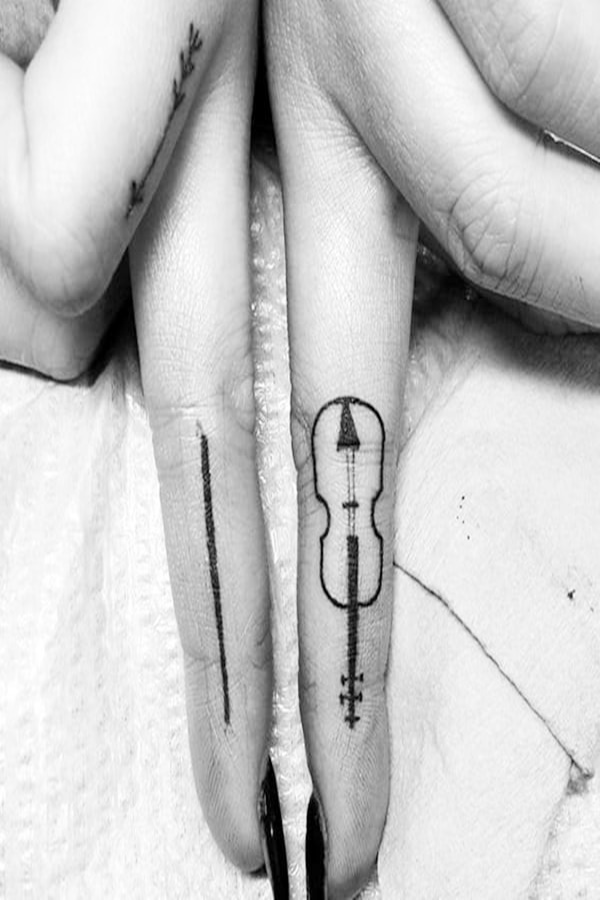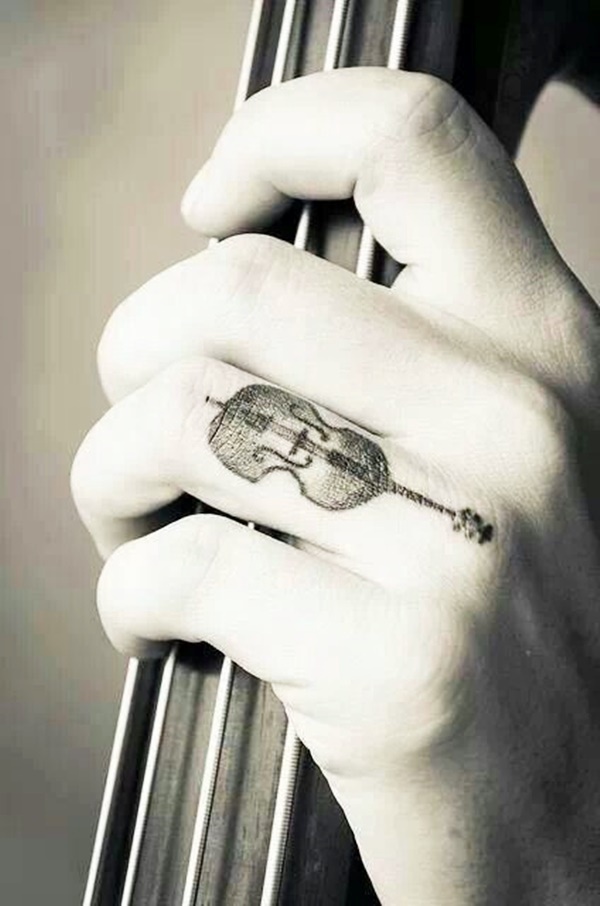 So, you love music, and you want to let the entire world know that you nurture this special love. Well, get your finger inked with a violin. Although you can go for any musical instrument including the flute, the violin carries a classical feel to it because of which your tattoo appears quite interesting.
Small Finger Tattoo Designs Also Include A Starry Finger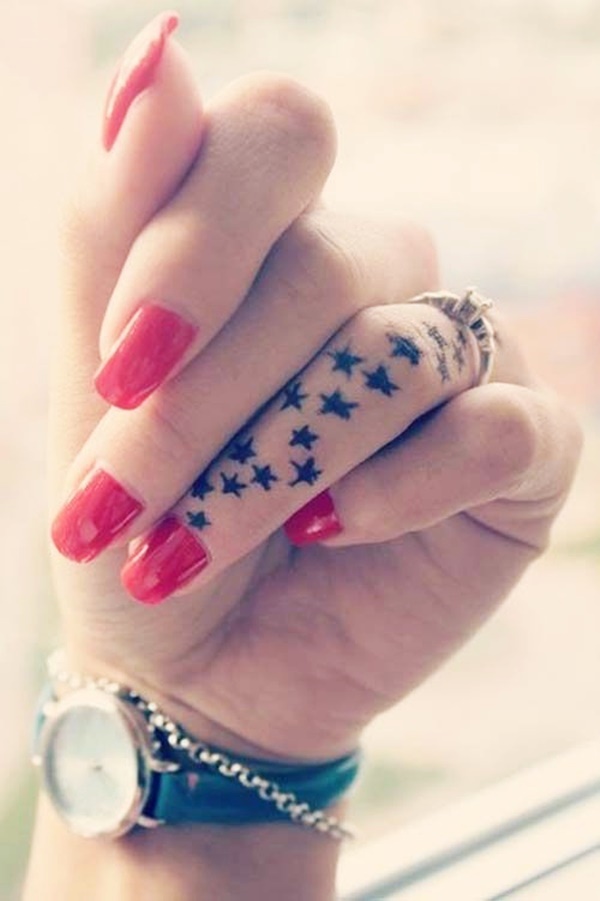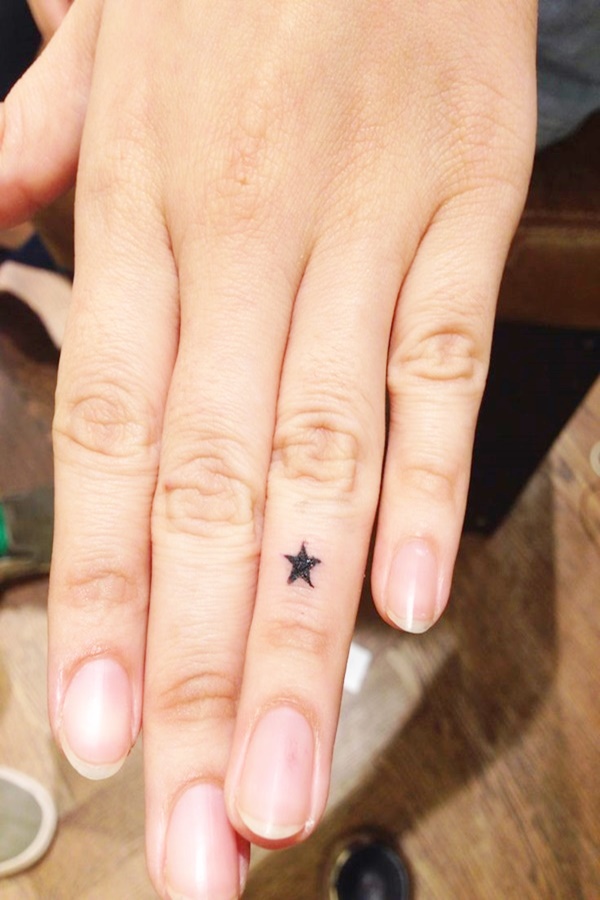 You want to shine like a star or maybe you have a fondness for stars. In any case, you can get stars inked on your finger. Stars in some way depict success and achievement. If you want to highlight either of the two with your tattoo, then stars should be your choice. A starry finger will also go with your style if you are a hipster, who loves to do crazy things.
A Beautiful Peacock Feather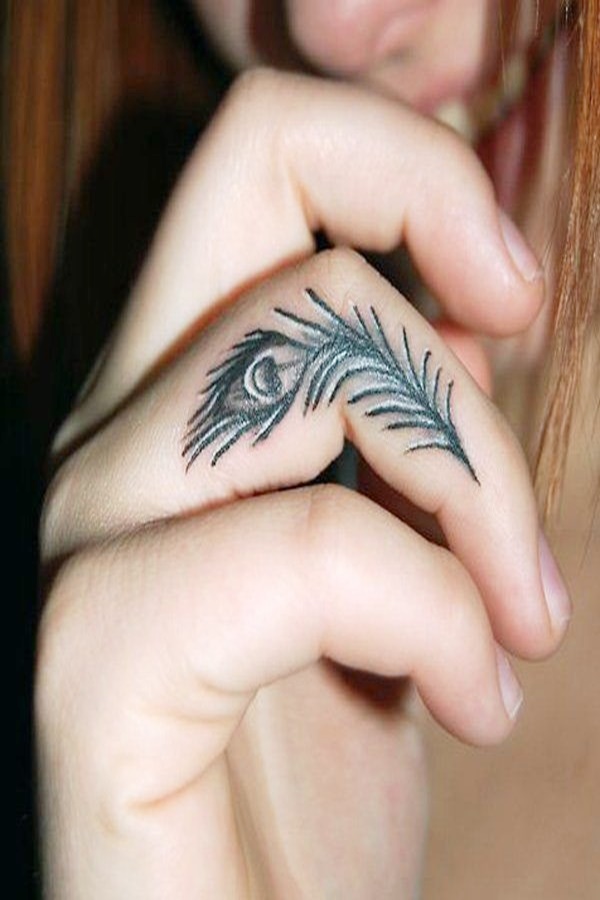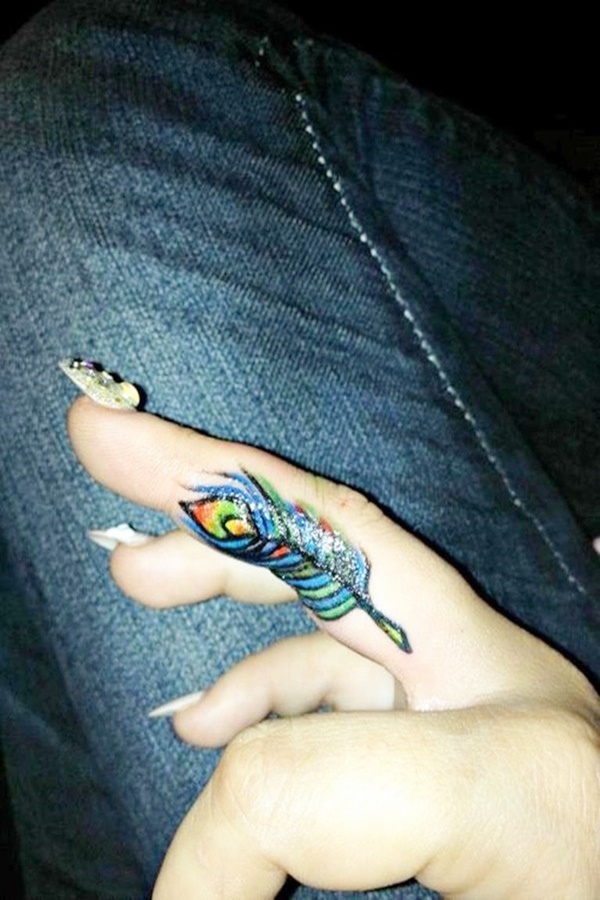 Out of all the Finger Tattoo Designs with Meanings we have here, this one is probably the most aesthetically pleasing. All you need is to decide on whether you want to get it inked in its true colors or in black. Either way, it looks dramatic and beautiful. A peacock feather represents the Hindu lord, Krishna and hence, spirituality.
The Owl Tattoo Is Quite A Hit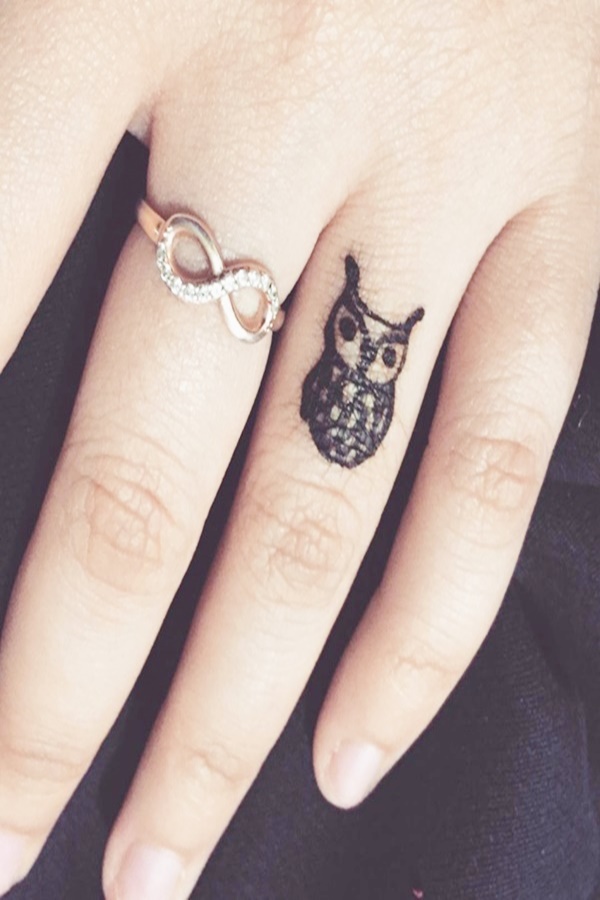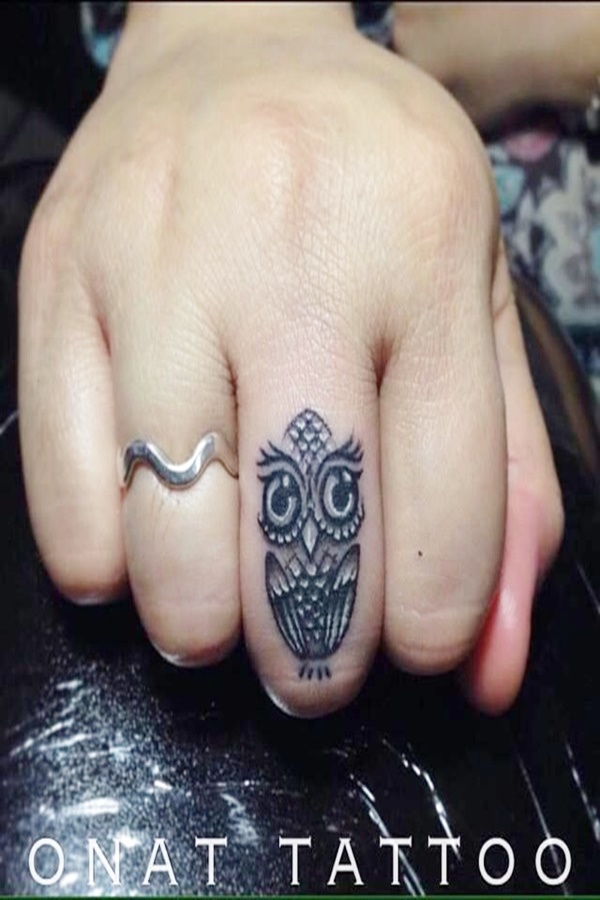 Owls are observant creatures. And they are special for the fact that they are nocturnal. Whether you love owls for these reasons or any other reason, they can be your next tattoo design. On your finger, a sharp-eyed owl will look super cool.
Go For A Crescent Moon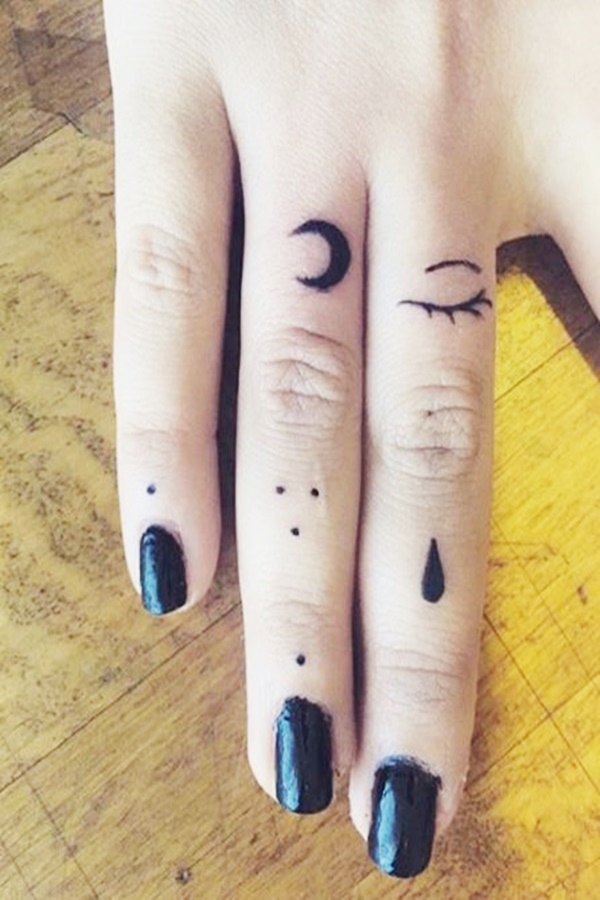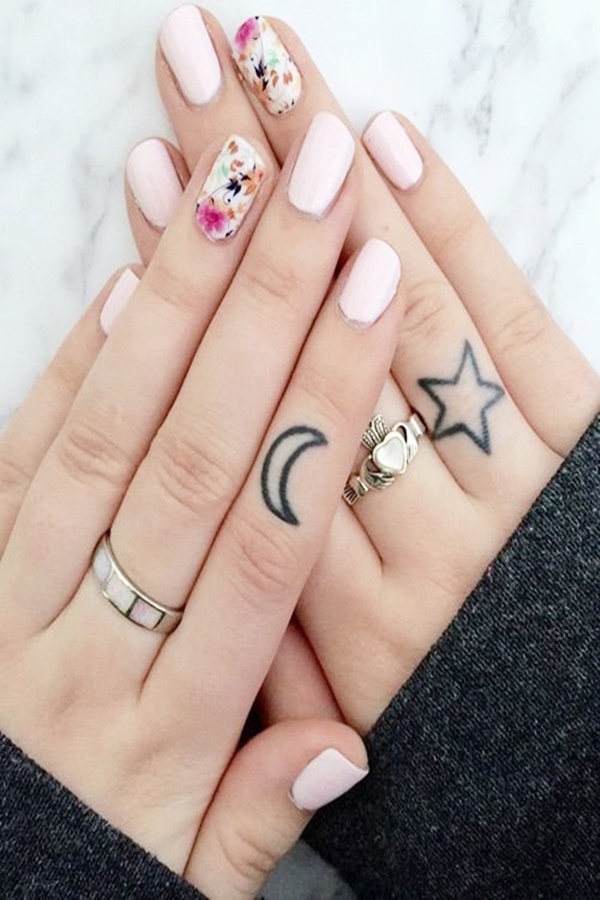 Moon represents feminineness and fertility. But that doesn't mean it is only ideal for women. Even men who love the women in their life can go for this tattoo. What makes it special is its simplicity. Despite its deep meaning, it appears pretty simple and minimalistic on your skin.
Cute and small tattoos are always a special one in this case. Here we have made a collection for some beautiful cute and small heart tattoo designs.
Get A Planet Inked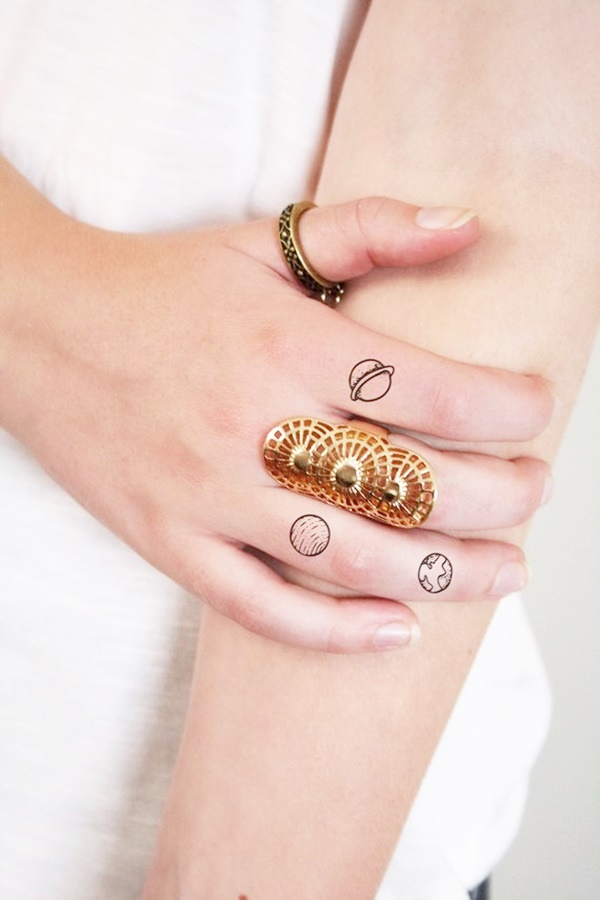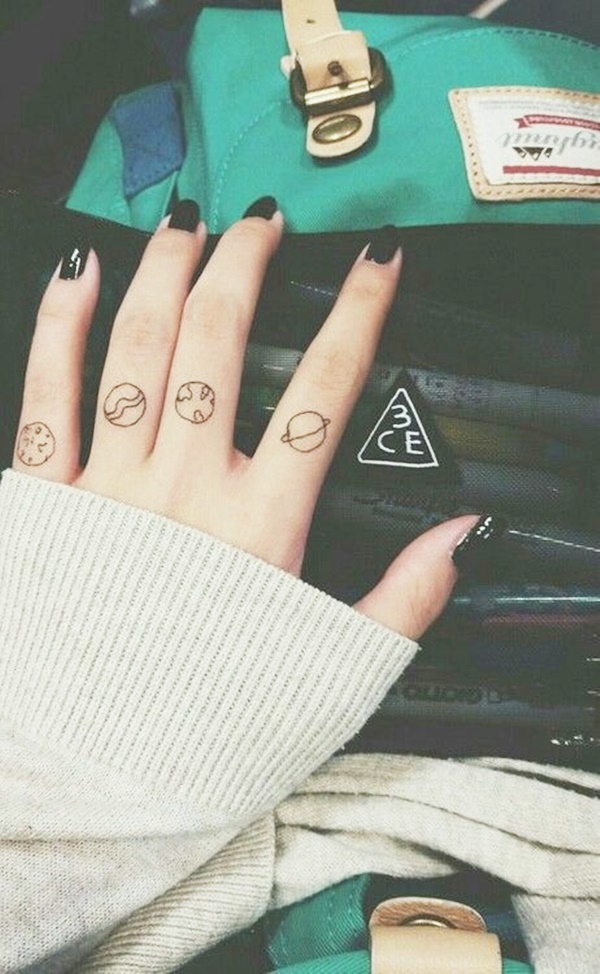 If you have love for celestial bodies and the space has always fascinated you, then let this love of yours radiate through your tattoo. Just get a planet inked on your finger and you will feel closer than ever to your world of fantasy. Although all planets look amazing, the Saturn has a fancy ring, which will make it look like a true celestial body on your finger.
A Tiny Cross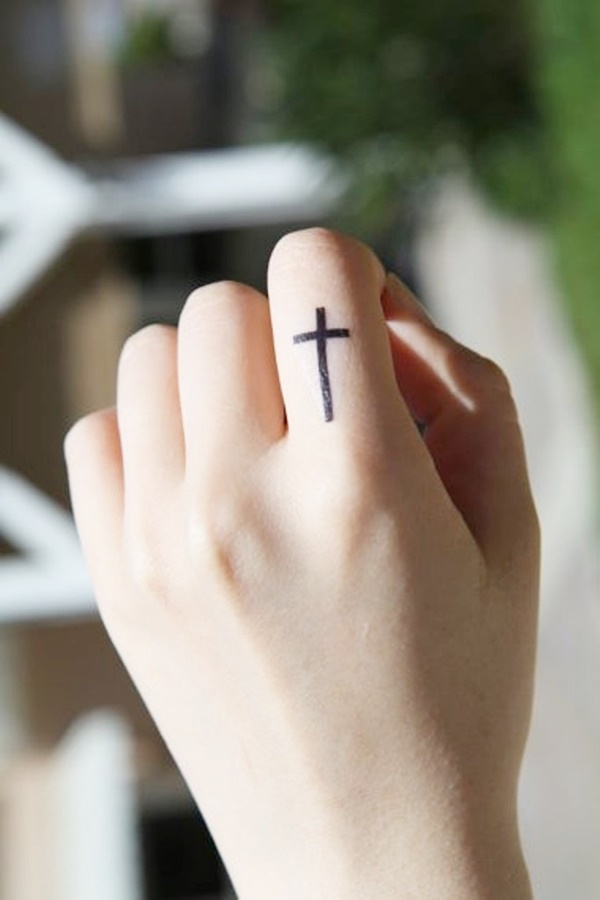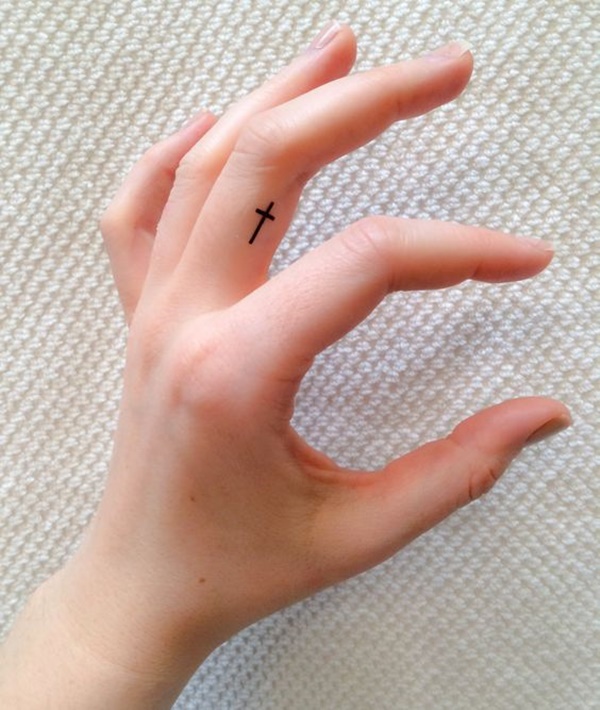 For people having a religious inclination, cross Finger Tattoo Designs with Meanings are ideal. No matter what faith you follow, you can always go for a cross.
One Of The Coolest Small Finger Tattoo Designs- A Camera Ring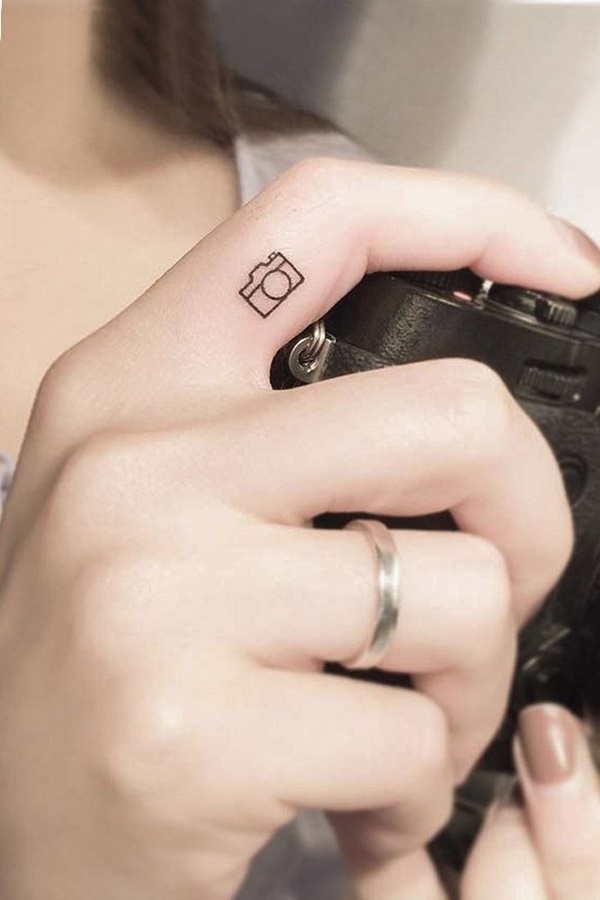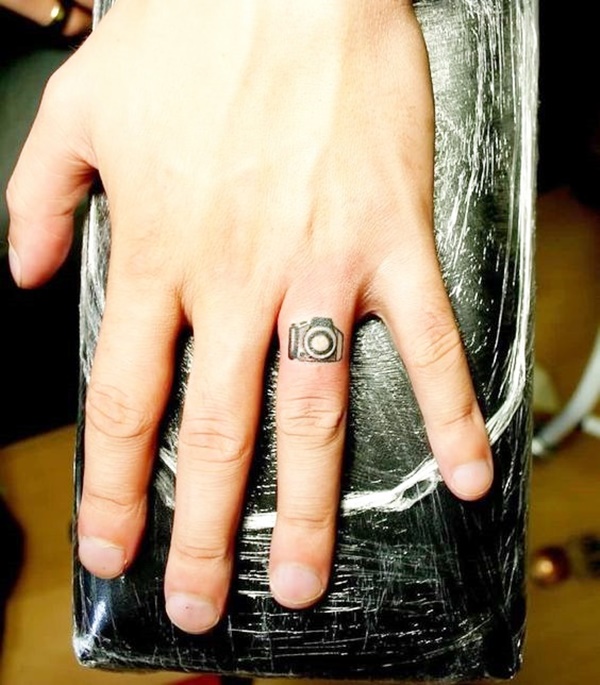 Whether you love taking pictures of yourself or of the surrounding subjects, you will probably find the idea of getting a camera tattoo etched quite amusing. On your finger, it will look even more fascinating. Some camera tattoos remain inked around the ring finger. They look even attractive.
Here we have collected some beautiful examples of cute mountain tattoo designs that will help you out to get an idea about your own design.
That Tiny Elephant Tattoo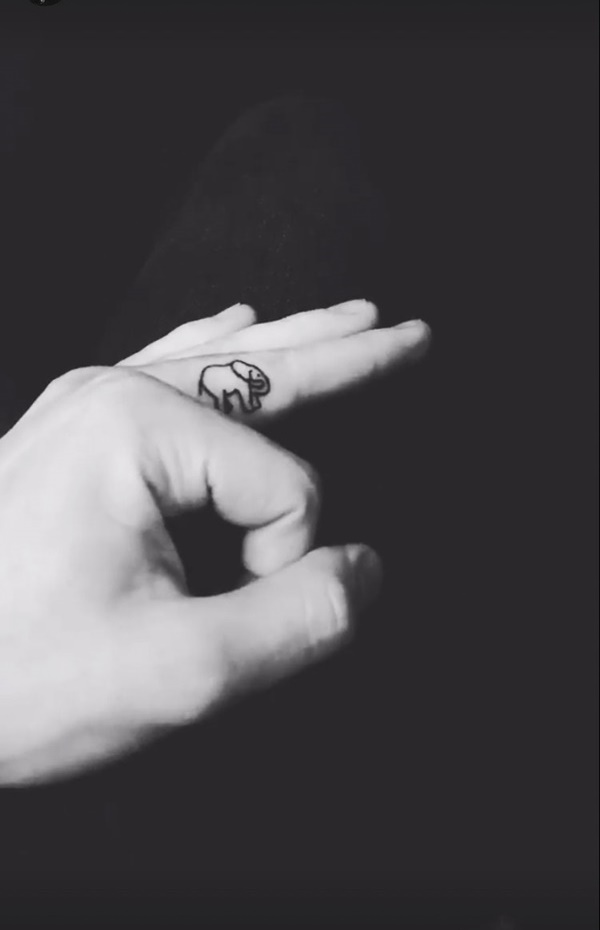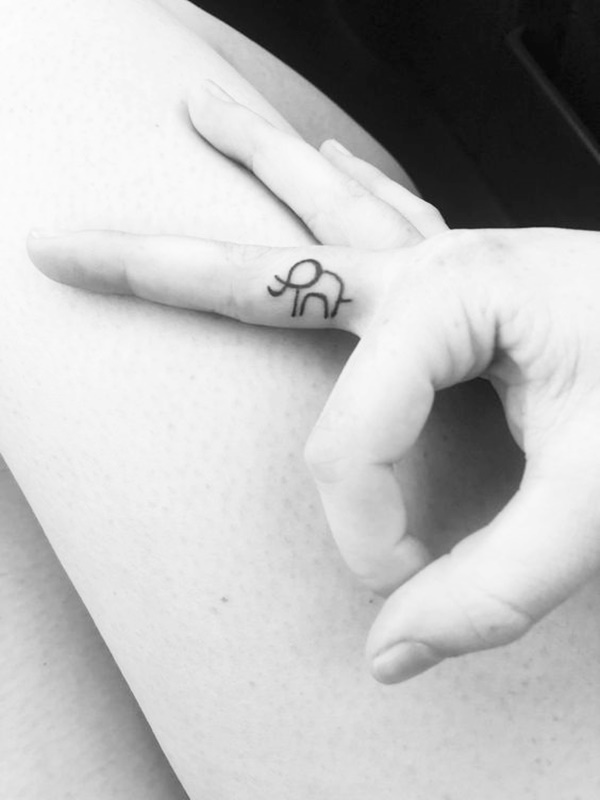 Whether you go for a tribal elephant design or a simple design that represents the whole of this animal, it can depict good luck and prosperity for you. Elephant tattoos look adorable besides looking simple and to-the-point.
Prayer Beads Ring Tattoo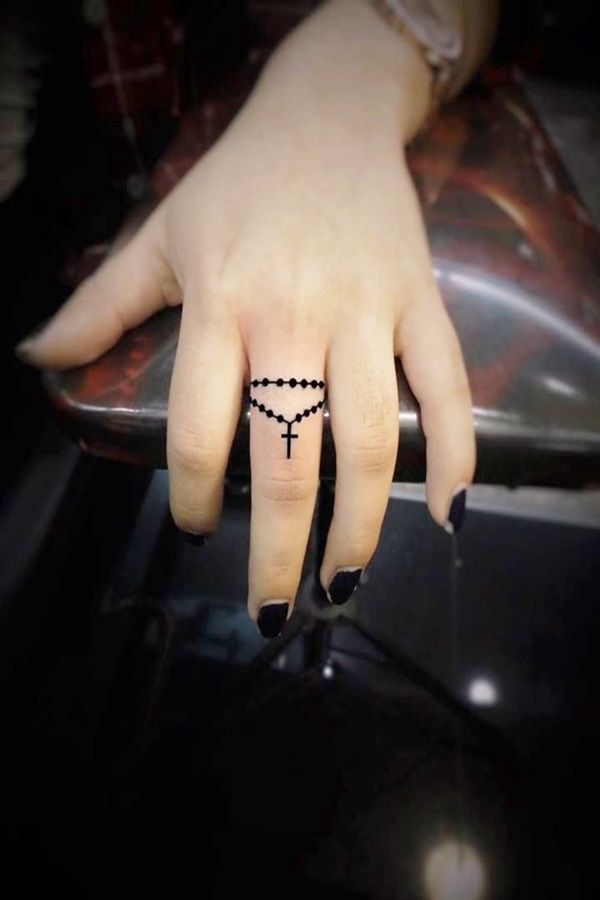 A prayer beads tattoo around your finger will make you feel you are close to your god. Plus, you feel empowered and strong. It also is a deviation from present-day scientific mentality. This tattoo design is unique and of course, bears a thought-provoking meaning.
The Hamsa Tattoo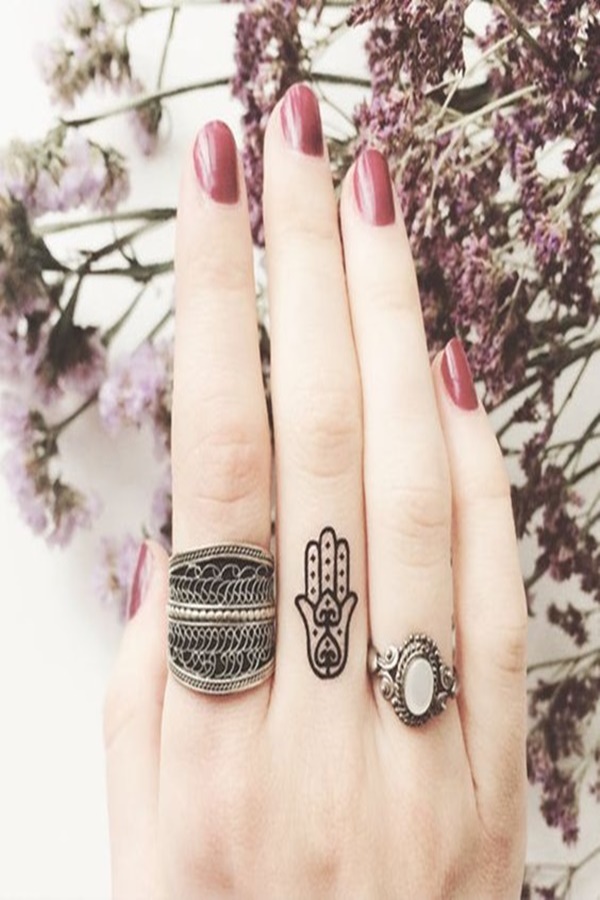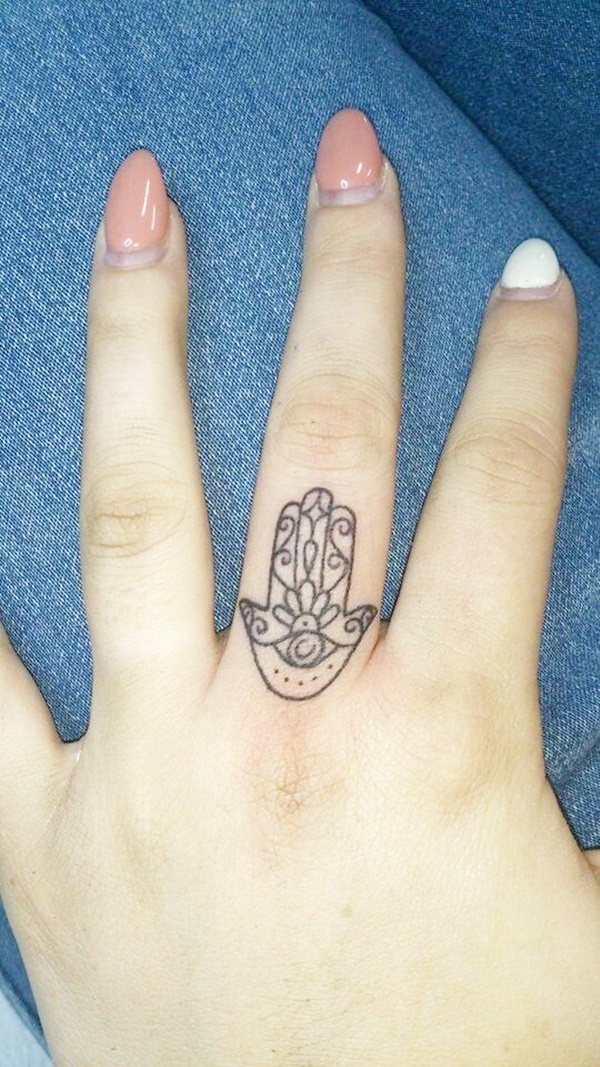 When it comes to Tiny Yet Meaningful finger tattoo ideas, the hamsa symbol figures high in the list. If you want success and harmony in life, then there isn't a better tattoo option than this. What makes this tattoo even more special is the symmetry it carries despite the fact that it is a hand and supposed to be asymmetrical.
The Trinity Knot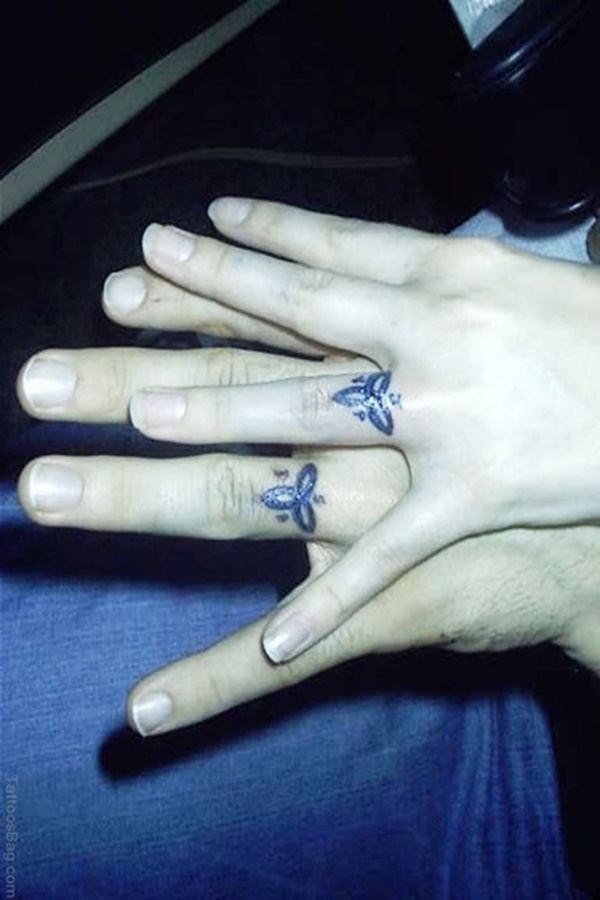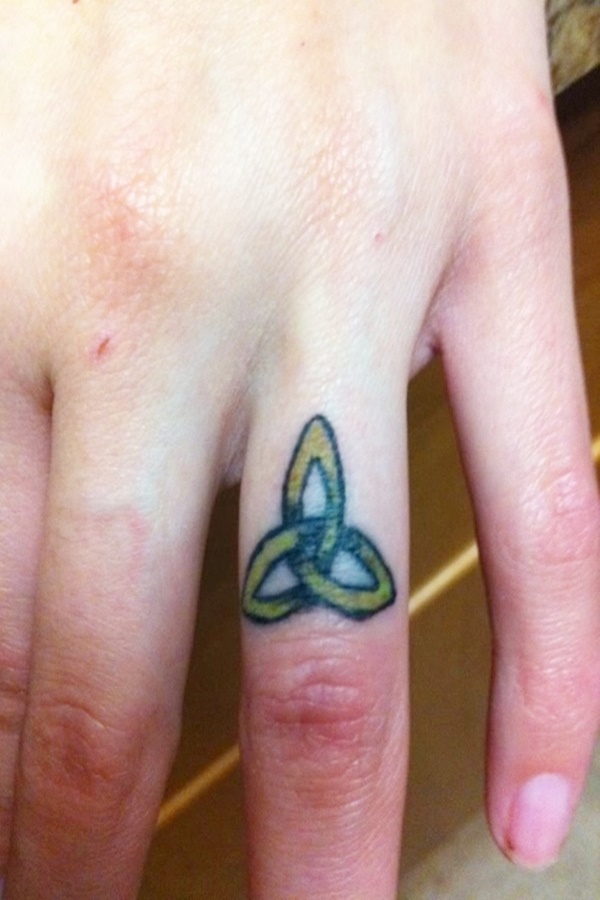 It is a symbol popular in the Celtic culture. It is also referred to as the triquetra. The most common meaning of this symbol is versatility. If you think you have a versatile personality, then this would be the best tattoo design for your finger.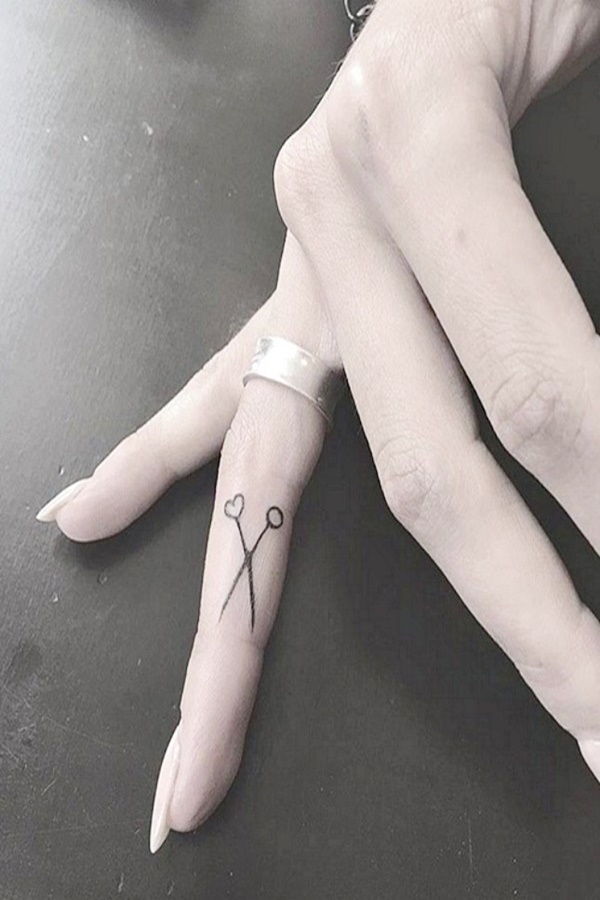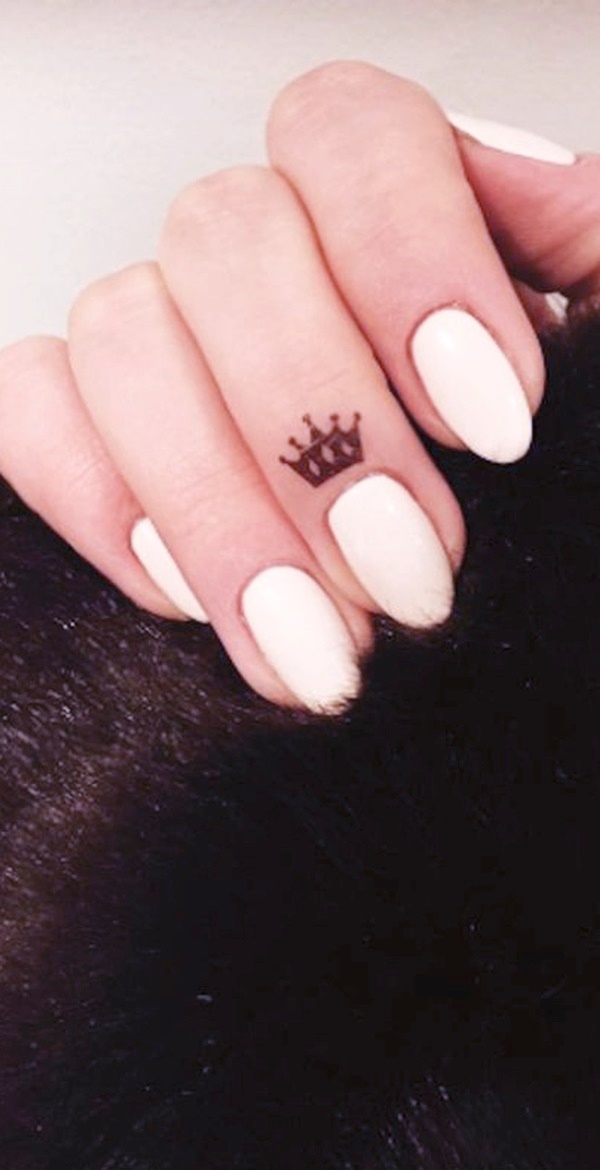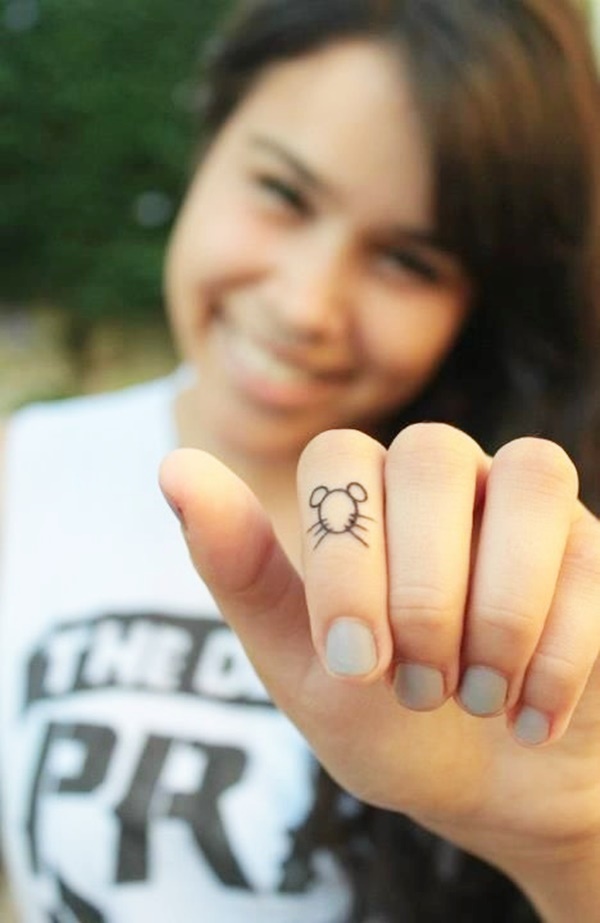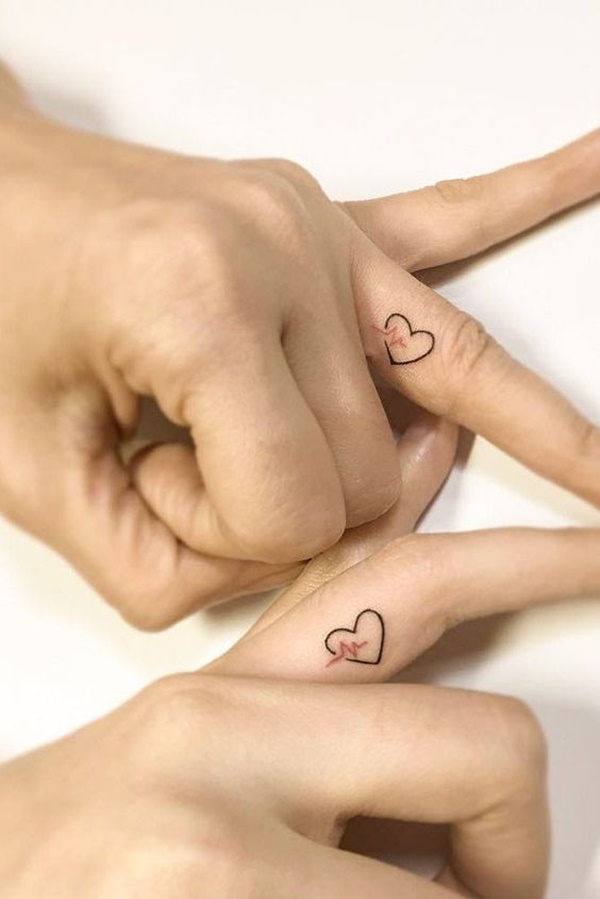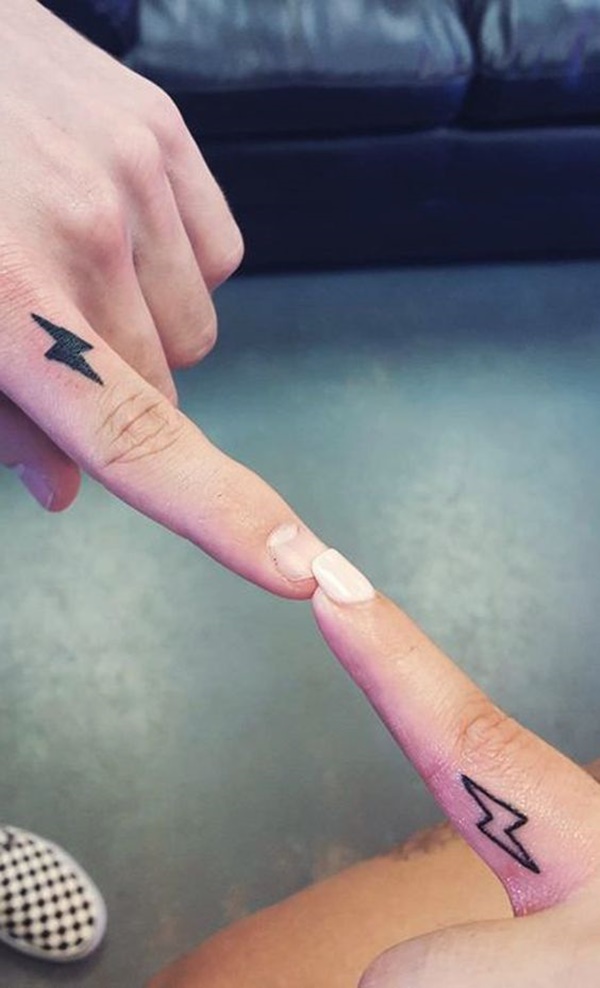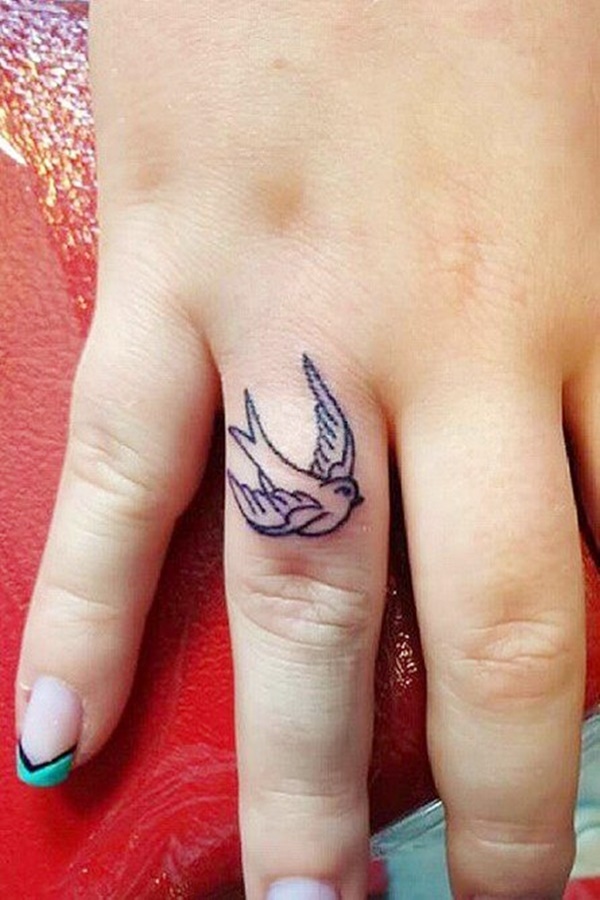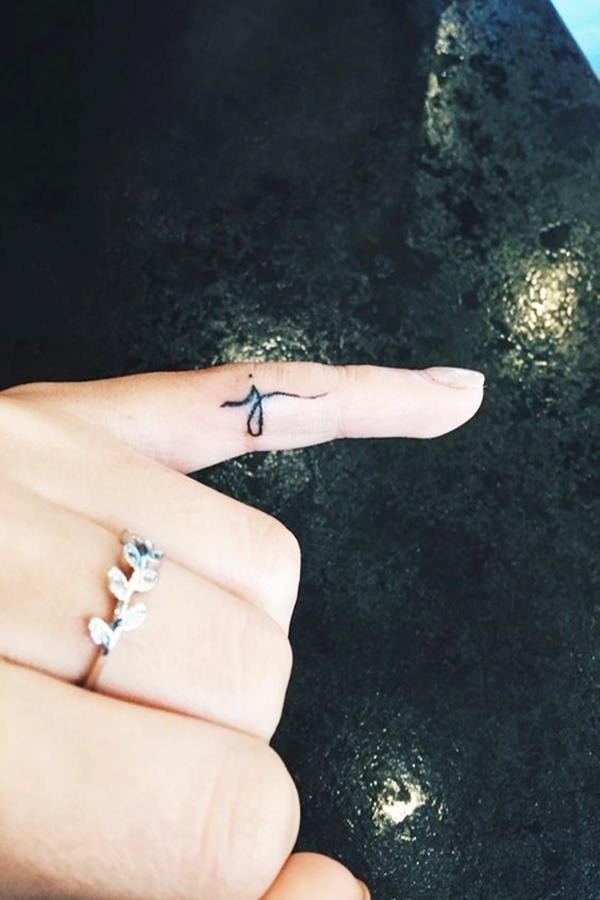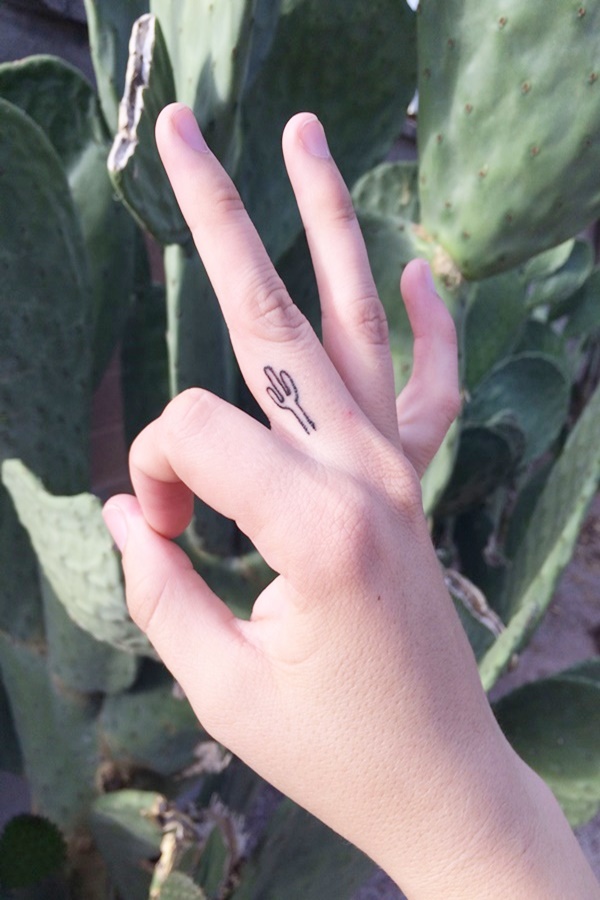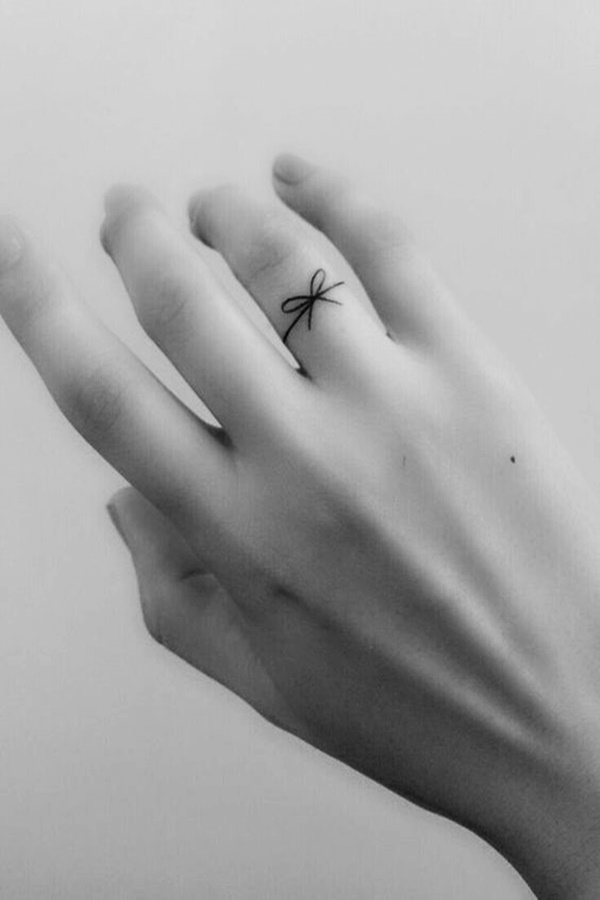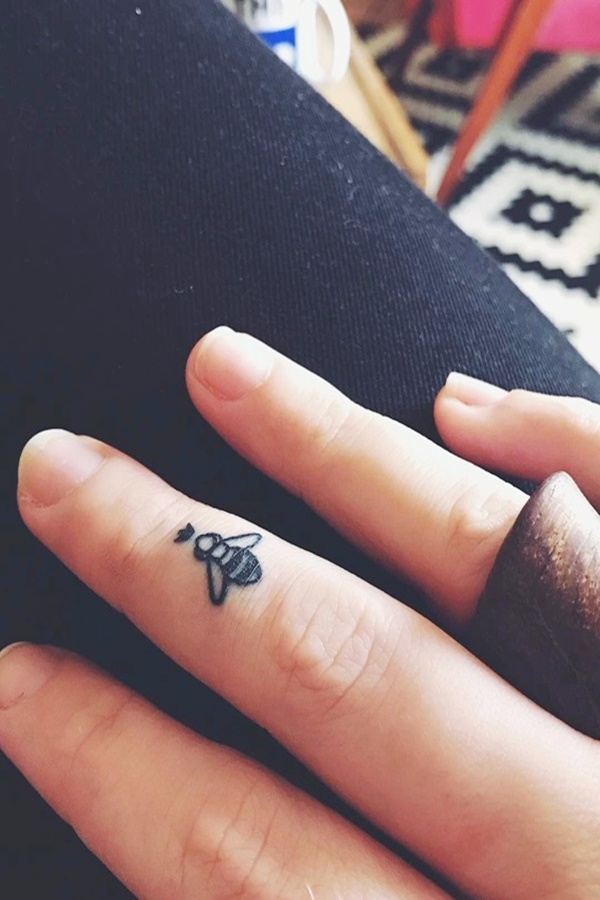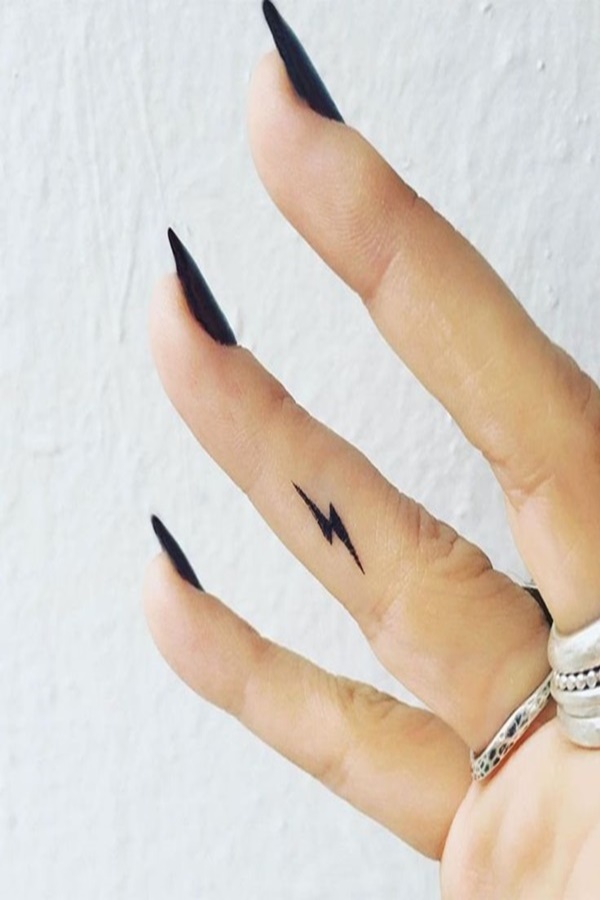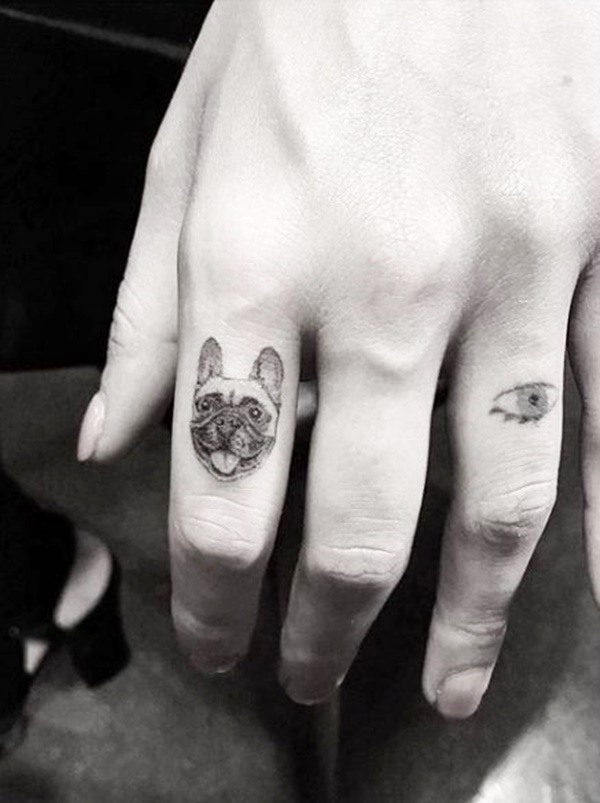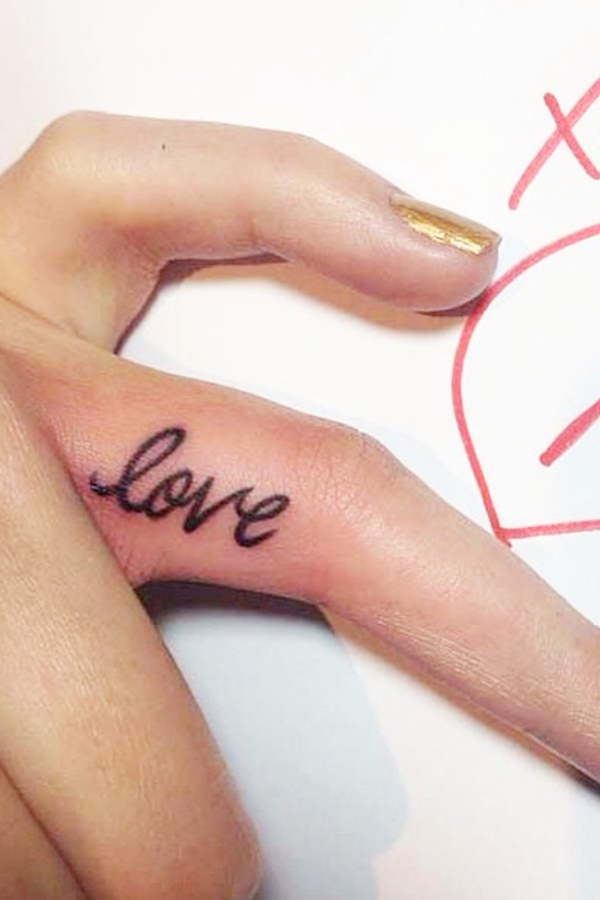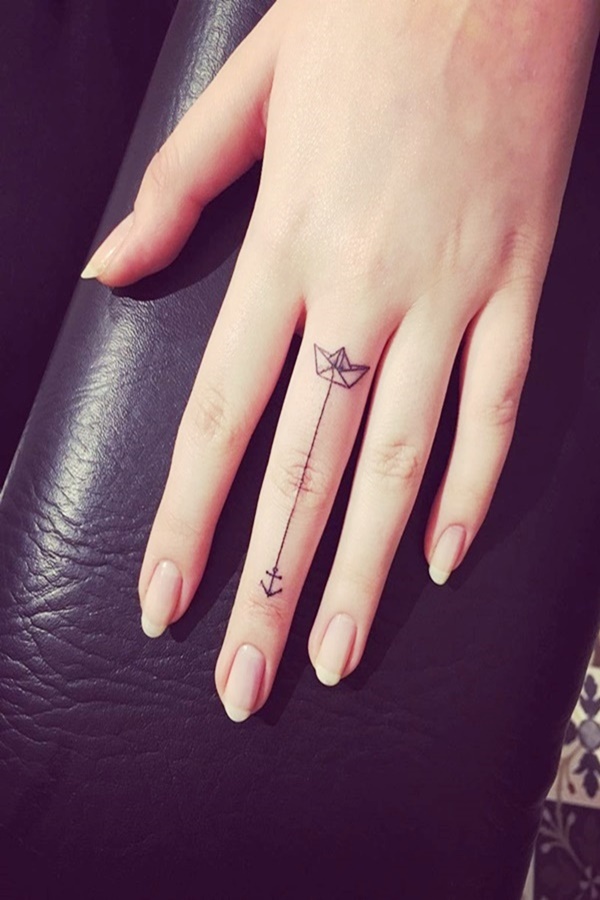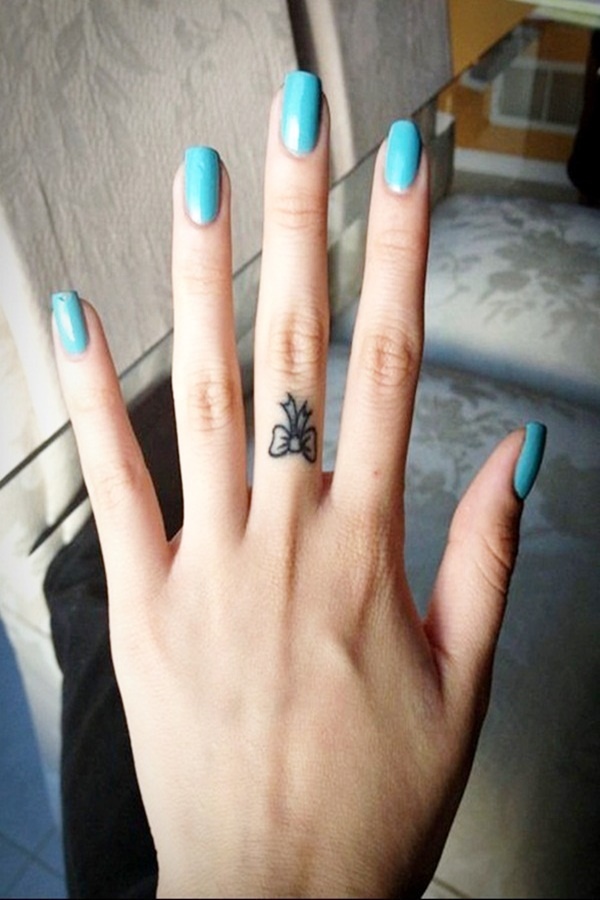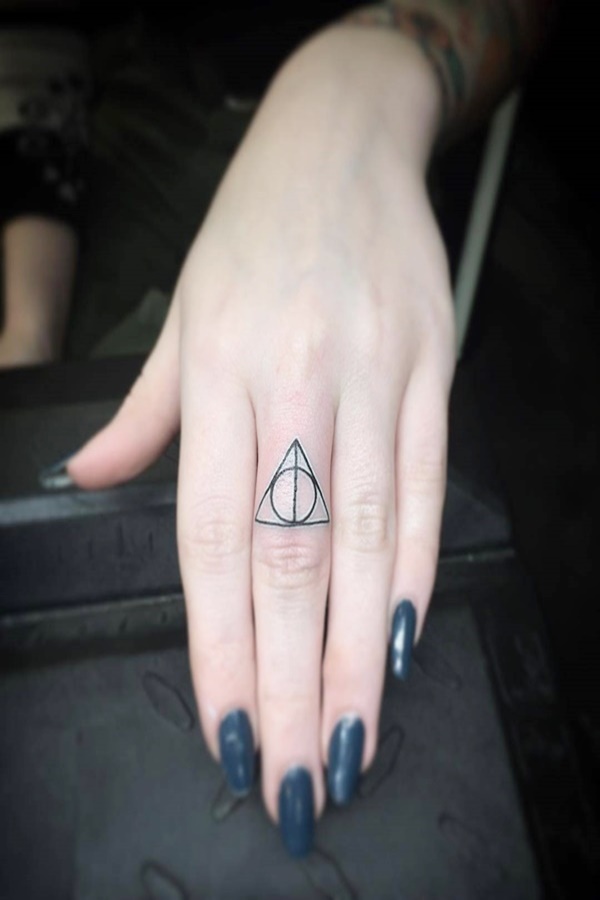 When you will start thinking about sacred tattoos, you will find that mandala tattoos are one of the most popular designs in this category and you will also find that mandala designs. Here we present some Beautiful Mandala Tattoo Designs.
Talking about Tiny Yet Meaningful finger tattoo ideas, the above options can't really be left out. They are practical and of course, visually appealing. What makes the above Finger Tattoo Designs with Meanings so special is their gender neutrality. No matter whether you are a man or a woman, the above Small Finger Tattoo Designs are flat-out perfect for you.