So when you are at a point of thinking about your wedding arrangements, it's obvious the first thing that will come to your mind is the decoration. Then thinking of the decoration you will be thinking about the flower arrangements. Yeah! That's a matter of headache but no, it's not. Yes after reading this article, it will no way be a matter of headache to you. Actually, the thing is not that easy as picking up your favorite flower and decorating the party with it. There are some basics that will make your work easier and also within a small budget. So from the next time it may be your wedding or your friend's wedding, making floral arrangements is no way tougher for you.
Wedding Flower Arrangement Tips and Tricks:
1. Do your Homework: The first thing is that you will have to think about what you like. Wedding is a dream occasion for everyone and normally it comes once in a life. So you have to make it special with every effort you can. So before you start talking with a florist, you will have to know the details about flower arrangements and decorations. Think about what you like and what you really prefer.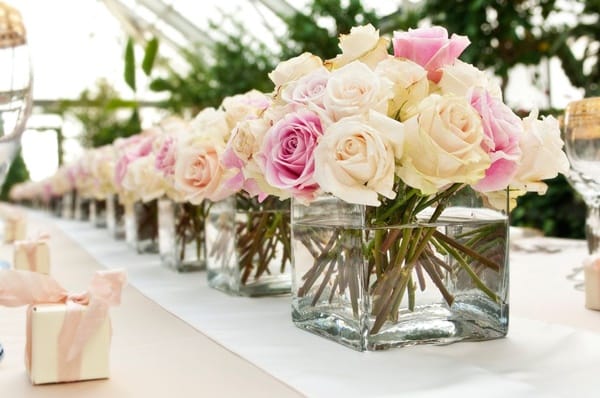 2. Floral Designs should influence the Environment: so when you have finalized the wedding venue, you will have to think for floral designs that really influence the overall environment. It should match with the rest decoration and theme. Suppose you are wedding in a venue, which is full of flowers and plants, then you will have to think of decoration with fewer flowers. Keep in mind about the table decorations, as that's also very important.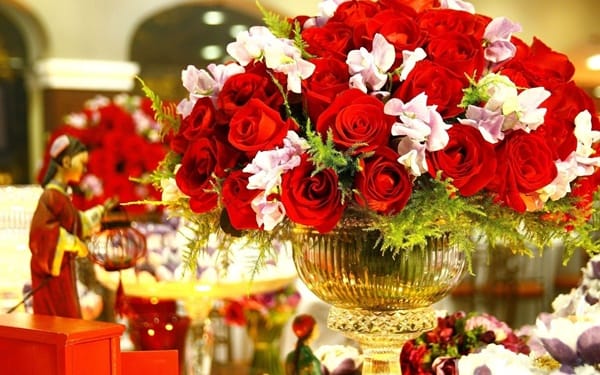 3. Have option regarding florists: May be you have a florist whom you know very well from a long time. But don't depend on a single person. Rather try to have some options. Talk with your friends and other couples who also have some florists known to them. At least, talk with 4-5 peoples before you finalize with one. Ask the florists for recommendations and wedding albums, which will give you an idea of their work. Follow the wedding magazines that will provide you a lot of idea. But yes you will have to book up fast as getting a good florists is really tough.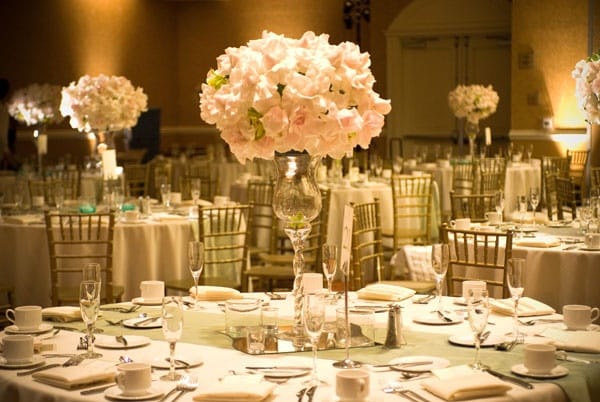 4. All florists are not the same: Each and every florist will come up with their own creative ideas and so don't think that everyone is same. Talk with them clearly and frankly with all your views and what you really want from them. It's hard to rely upon someone who you don't know. So just clear, out your points to them. Now talking about the budget, you will see that every florist will give you a different budget. So you will have to think about the budget also.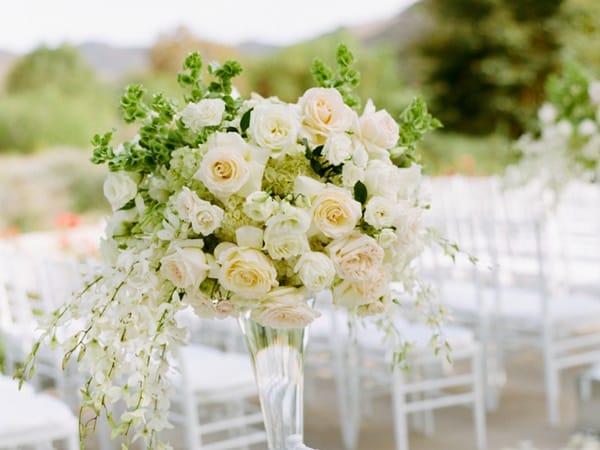 5. Try to Show them: Rather than speaking a lot with them, try to show them what you want them to do for you. This is the best way to deal with them. Actually, images speak more than the words in this case. So get out some vision and then try to make them understand.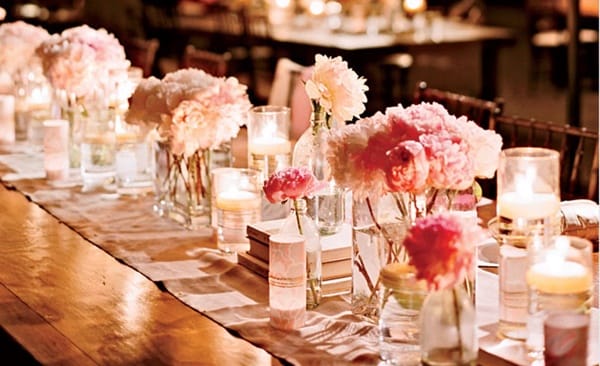 6. Figuring out the Budget: Actually, you will have to figure out the total budget of your wedding and then you will have to take 10% of it for the flowers. This is the best idea to get the budget. Put your budget on the table first and then start talking with the florist.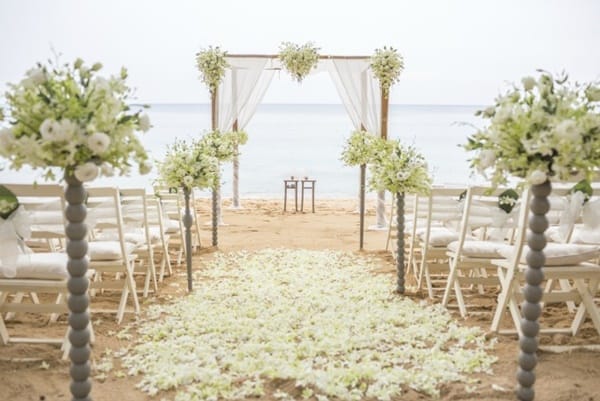 7. Bring Meaning into your Flower Decorations: Look for different way to personalize the decoration. From the bouquet wraps to the symbolic stems, all are actually meaningful. So try to know the meanings of different flowers, which will help you to make a meaning of your decoration.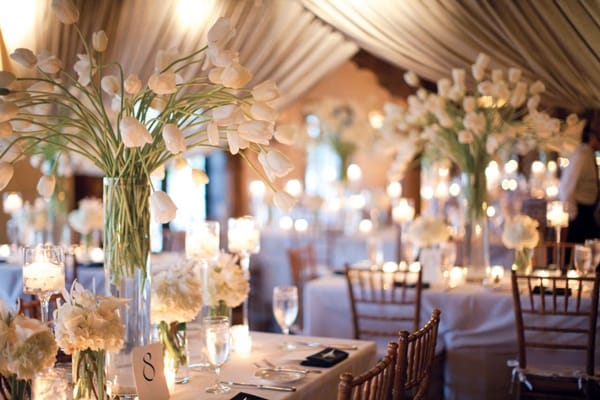 8. Size Matters: Each flower comes in different sizes and you will have to keep that in consideration. Tell your florists about the exact size you want. Don't let your flowers overwhelm you or even don't go with flowers that don't make up a complete decoration. Think about the size in moderation.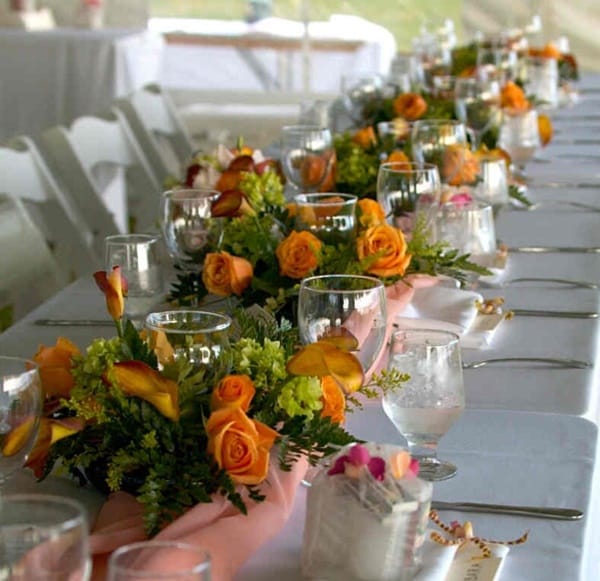 9. Think about the Quality: Actually quality matters. If your flowers are not fresh, it will not make any meaning. So tell your florists not to supply flowers that are old and not fresh. So try to make something that really looks good and fresh.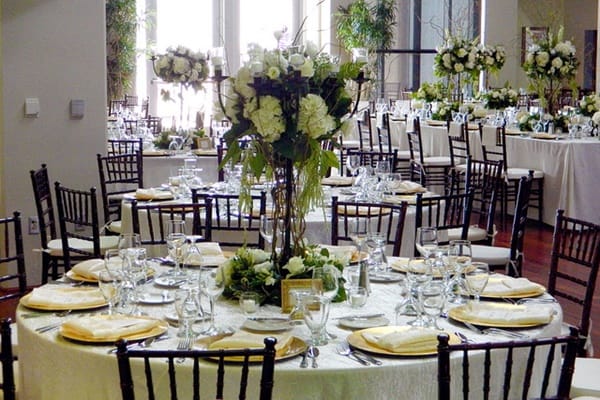 10. Keep your Guests in Mind: Everything you are doing in your wedding ceremony is for your guests. So please don't forget. While thinking about the decoration, keep in mind about them. Decorate the tables is such a way so that the guests may think that they are treated specially.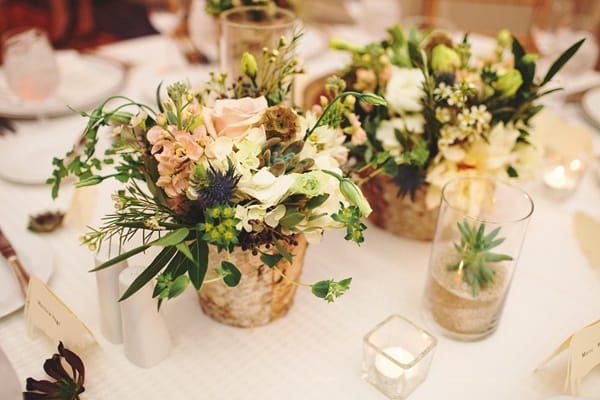 Making your wedding special is also our aim and so we came up with such an article that will give you a clear idea about the flower arrangements and decoration. Don't make any mistake and go with the above tips, it will automatically make your decoration unique and beautiful.