We all enjoy living spaces more than usual when they are spotless and clean. However, cleaning your house can be quite a difficult and tiring task. But that is when you work hard rather than working smart. You absolutely need cool and intelligent tips to maximize the effect created after you have cleaned the house and to help you with that we have come up with Cleaning Services For Home Which You Can Provide Yourself for a spotless and tidy house.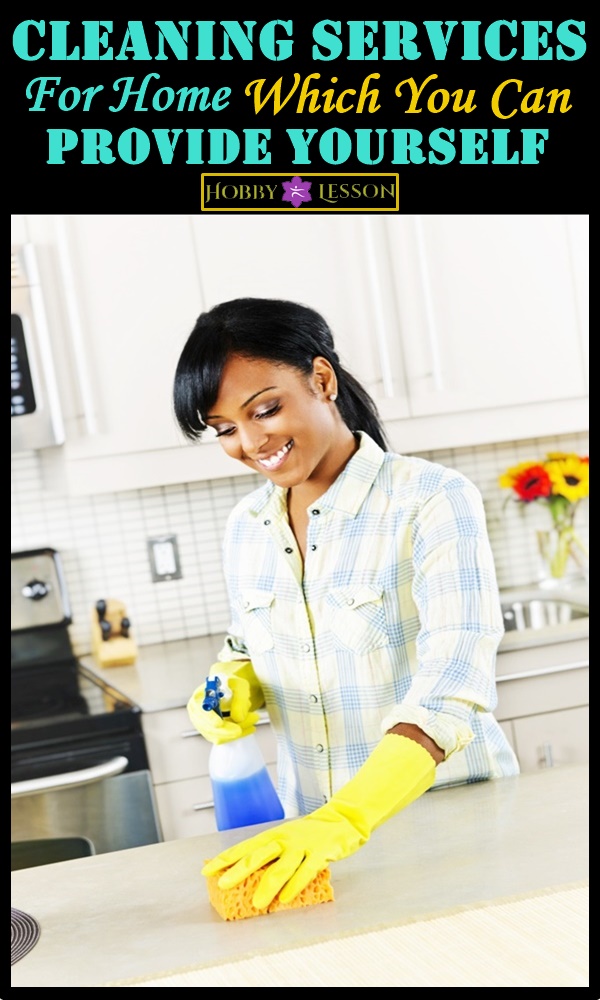 Cleaning Services For Home Which You Can Provide Yourself
A Multipurpose Cleaner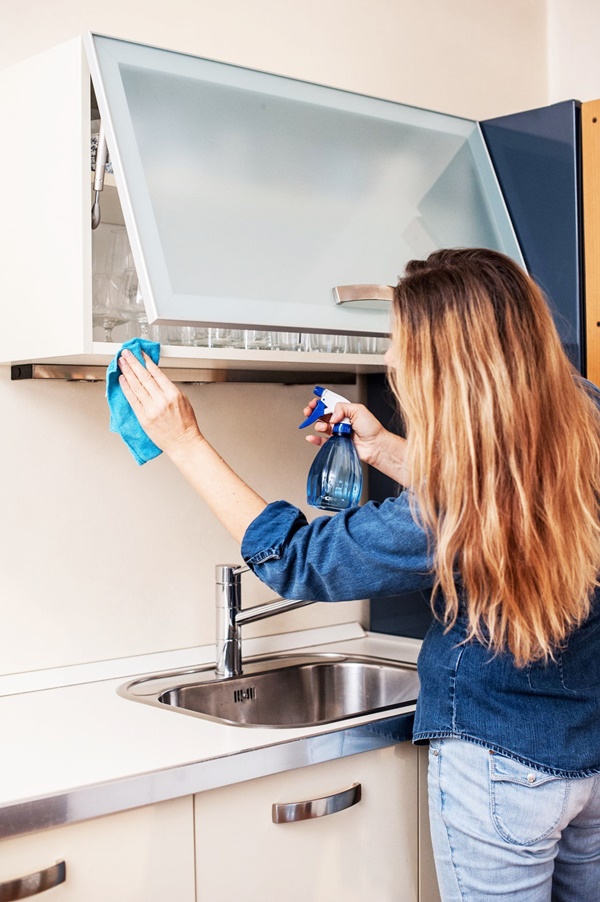 Image Source
You cannot have separate cleaning products for everything in the house. Not only will that be exceptionally expensive, but it will be quite exhausting too to keep track of the correct cleaning agent for the correct object. Solve this confusing ordeal by making an all-purpose cleaner by combining baking soda and warm water. Everything ranging from kitchen counters to appliances to the insides of the appliances can be cleaned with this magical cleaning elixir.
Keep Your Garbage Disposal Fresh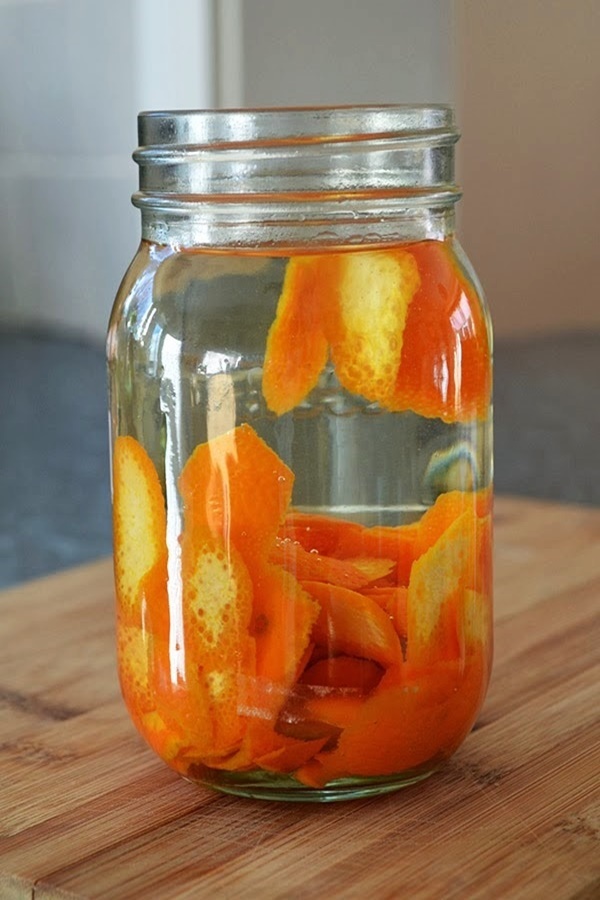 Image Source
Bad odours in the house are an absolute turn off and can make your guests uncomfortable and you embarrassed. Sour and pungent food odours from the garbage disposal can be quite displeasing. To remedy this, throw in a few rinds of some citruses like lemons and oranges followed by cold water into the garbage disposal for long lasting freshness.
Stuff Up Freshness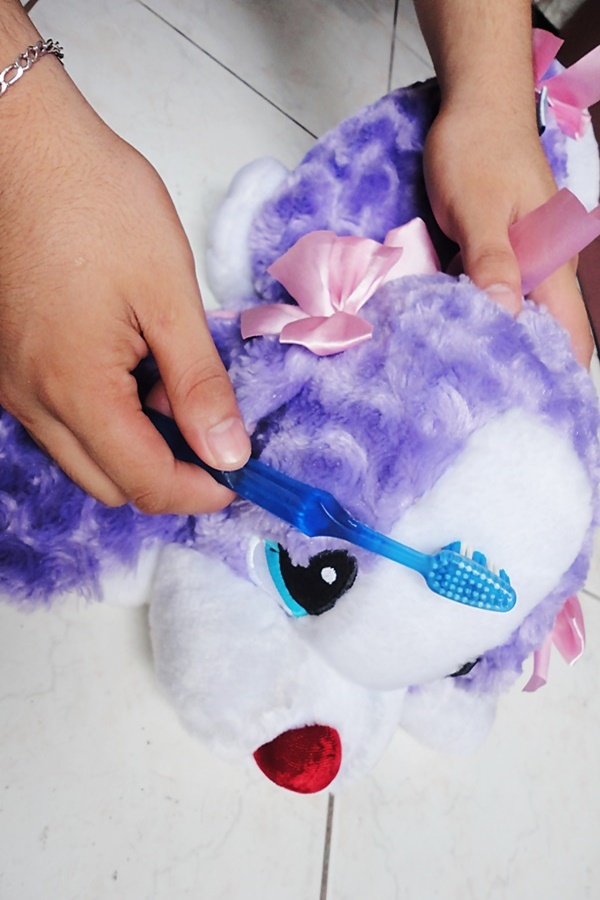 Image Source
Kids have a habit of carrying their stuffed toys throughout the house and sometimes even outside the house. This makes these cute little fuzzy objects centres of funny and unpleasant odours which are encountered every time someone picks their toys up. Every once in a while give these stuffed toys to a good wash in the washer and eliminate nasty odours.
Fasten Slow Drains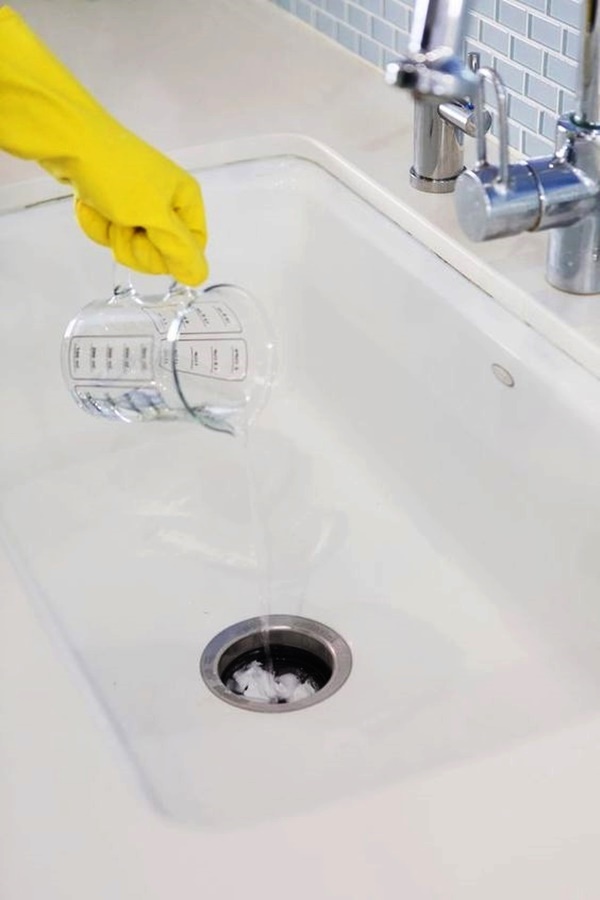 Image Source
Over the period of some time, shower drains start to lose their efficiency and become slow to drain water. If you notice the same happening with your shower drain then just throw in half a cup of baking soda into the drain followed by half a cup of vinegar. Let the cool experiment complete and after five minutes flush it all out with hot water for a fast and efficient drain.
Make Your Towels Snuggly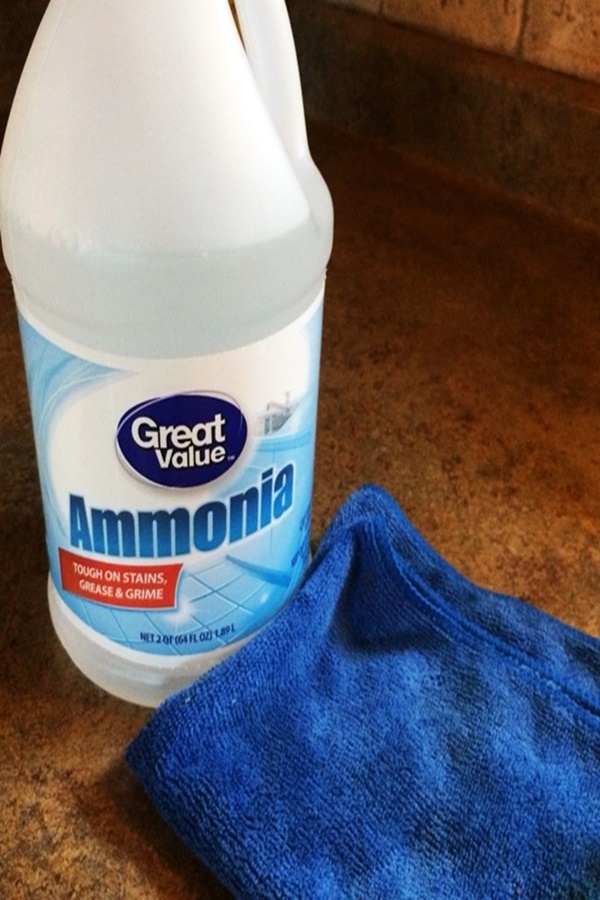 Image Source
Fresh towels are absolute heaven. But just washing them isn't enough. Consistent washing leads to the towels becoming scratchy and rough due to mineral buildup. To make them snuggly and soft along with fresh, wash them in the hottest water with a cup full of ammonia.
Cutting Board Stain Removal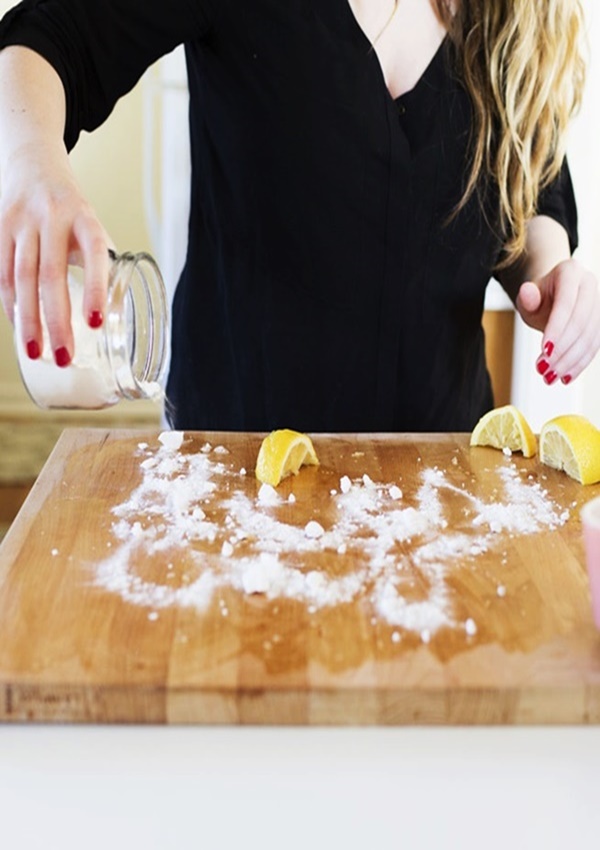 Image Source
Cleaning up after cooking can be a daunting task. Everyday routine cleaning of utensils does not involve removing stains which have built up over the years. One kind of such stains is cutting board stains. To remove nasty cutting board stains, run the cut side of a lemon onto a board. The natural acidic properties of the lemon cut through the stains leaving you with a spotless cutting board.
Get Your Silver To Shine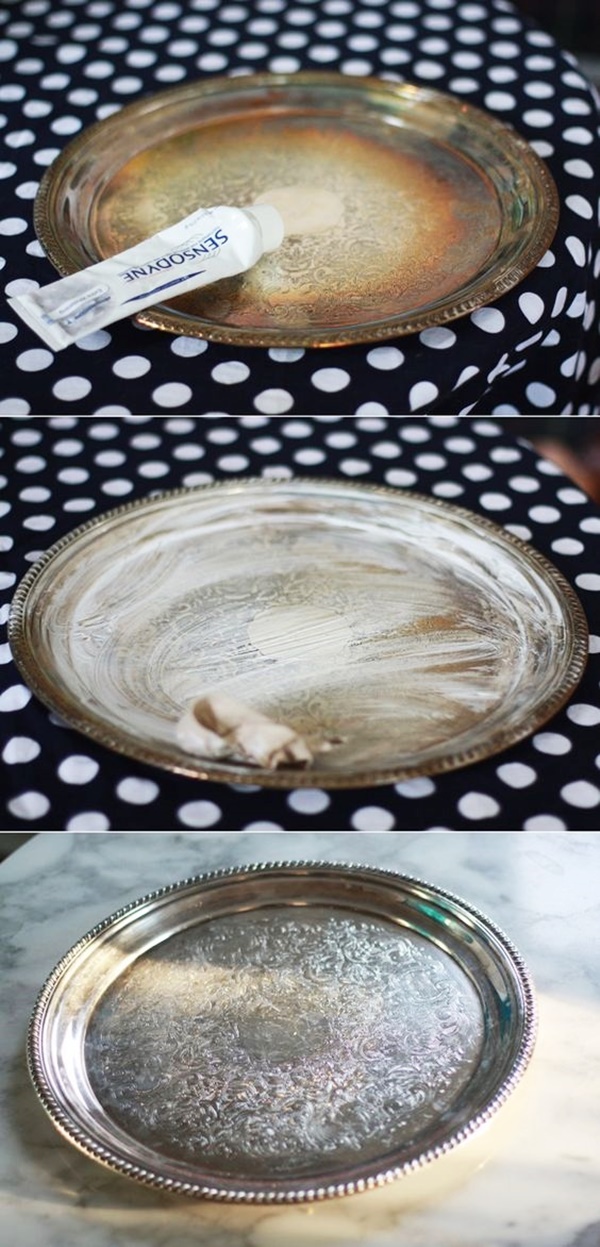 Image Source
Your silverware should be ornamental and unique. One way to achieve the said goal is to keep the silverware always shining and glistening. Surprisingly enough, doing so does not require immense efforts and expensive cleaners. All you need is your toothpaste and a piece of clean cloth. Just rub toothpaste onto the silverware and then wipe it off dry for the ultimate shine and glam.
Clean Patio Furniture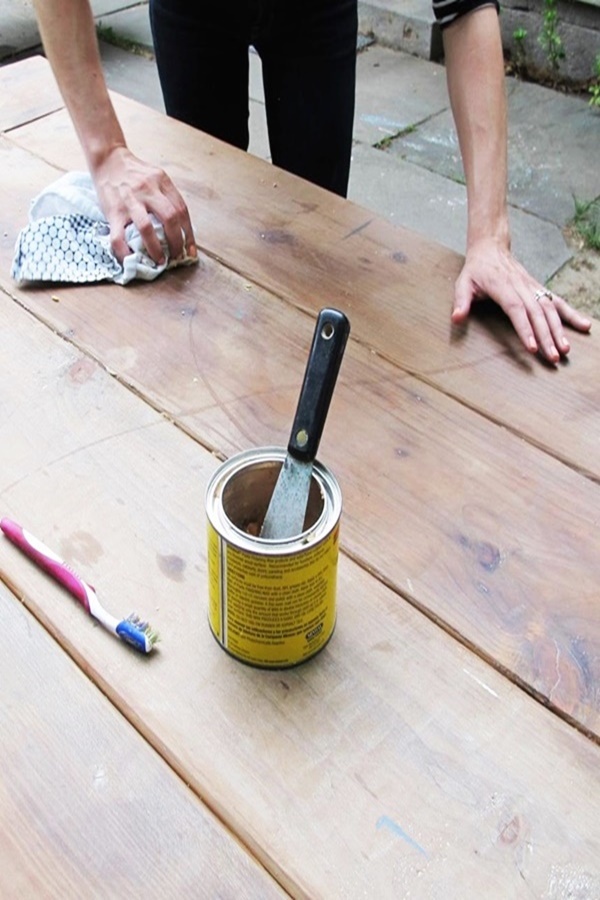 Image Source
Do not leave your patio furniture unattended and dirty while you go on a cleaning spree for the inside of the house. The easiest way to clean patio furniture is to wipe it down with a cloth dipped in a mixture made from dish cleaning liquid and water. After wiping all the furniture with it, just wash it off with a garden hose and enjoy fresh exteriors. Broken crockery at home can be turned into many useful or/and beautiful things. You can convert them into home décor items or planters or you can even invent something of your own after going through some ideas of Reusing Broken Dishes at Home.
Fix Scratchy Furniture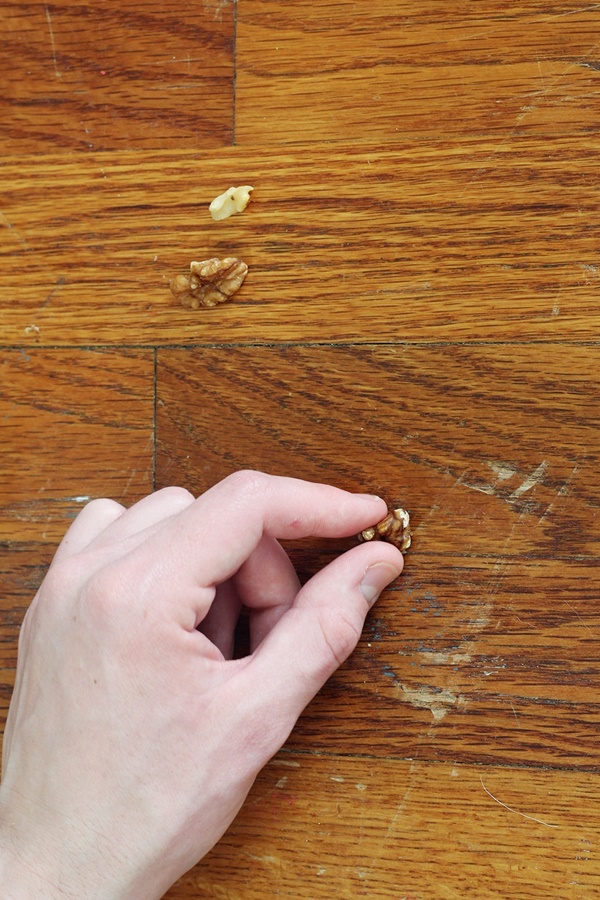 Image Source
If scratches constantly frustrate you on your wooden furniture, then now is the time to end that frustration. Walnuts make up an excellent tool for masking scratches. Just rub a small piece of walnut on the scratches and let the oil in it work wonders. There are many things that you will need additionally for your pet and that can be easily bought from a pet store. But the fact is that these things sometimes become a bit expensive. Just look at the ideas below, which will show you to reuse old furniture to make pet beds.
Get Rid Of Carpet Stains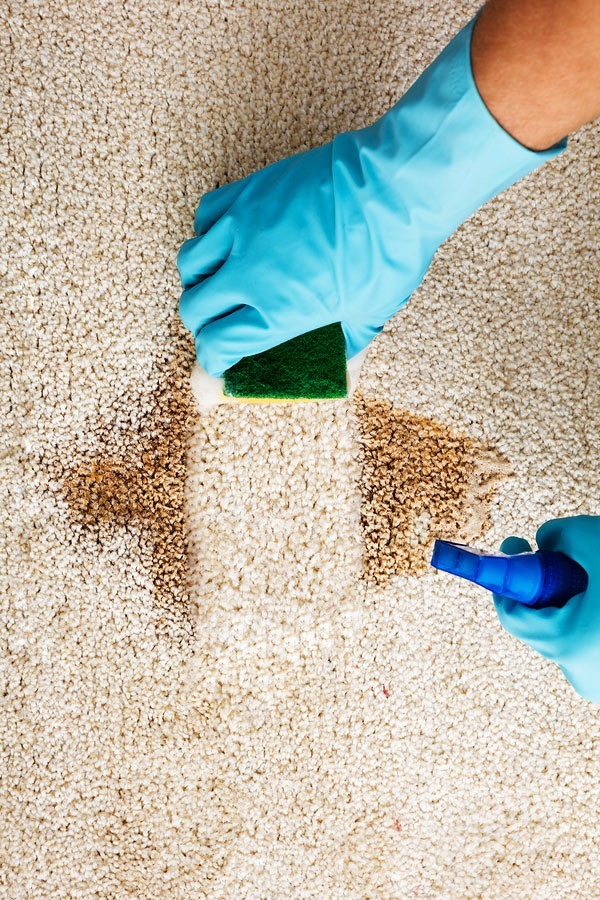 Image Source
Spilling is inevitable. There will always be a friend or a family member who will always spill something onto your fabulous and clean carpet and leave you burning in fury. But worry no more as removing carpet stains is super easy. All you have to do is add two tablespoons of dish-washing liquid into two cups of warm water. Then dip a cloth into this liquid and start blotting the stain and keep repeating till the stain disappears from the carpet. Then take some cold water and start sponging the stained area. End by blotting the stained area dry with a clean cloth.
So if you are a cleaning freak and are constantly looking for ideas to freshen up the house and then do give this article a read. We are more than sure that after going through these amazing tips you will find it super easy to clean your house. Happy cleaning. Cheers!