Baby showers are fun and hosting one is a ton of fun, especially if you are planning to host one for your best friend or a close relative. Planning a baby shower requires a lot of effort, time, and most importantly, a lot of creativity to make it a unique and memorable experience. So, if you are hosting one or are planning it for your own self, here is some key Indian Style baby shower decoration Ideas to make your baby shower party a memorable one.
The Table Decoration should be right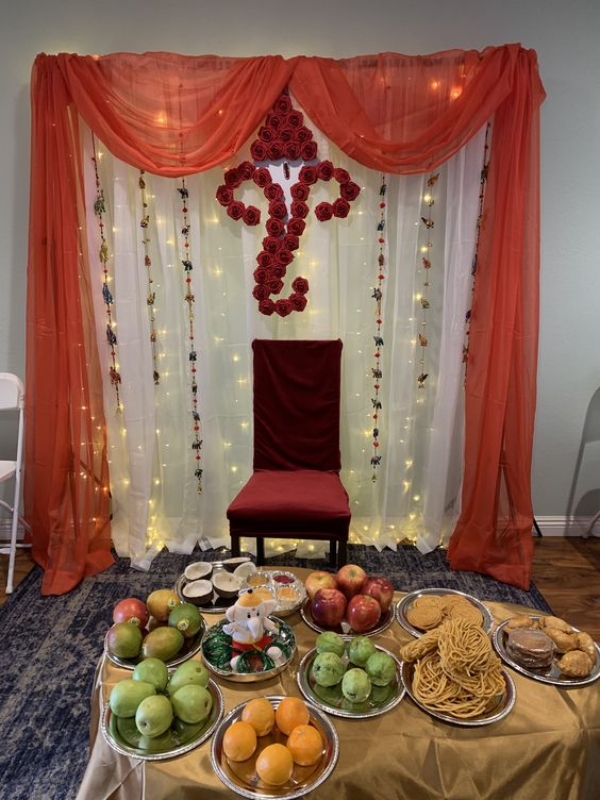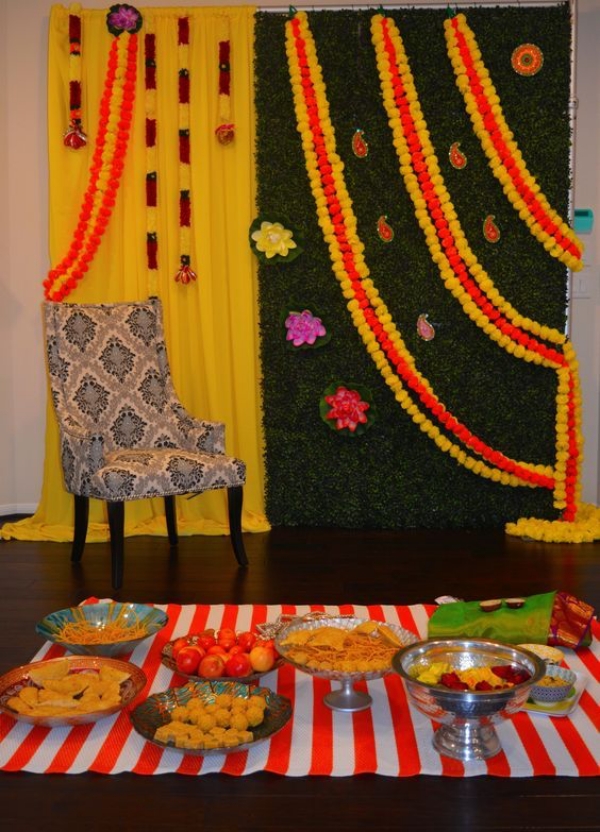 Before jumping on to decorating the entire party area, you have to think about decorating the table top. After all, all the delicacies from cookies to your starters to the main course will be kept on the table only. So, top the table with beautiful baby shower centrepieces. Try to match with the theme or pick a random countertop decorative material.
Choose a Diaper Cake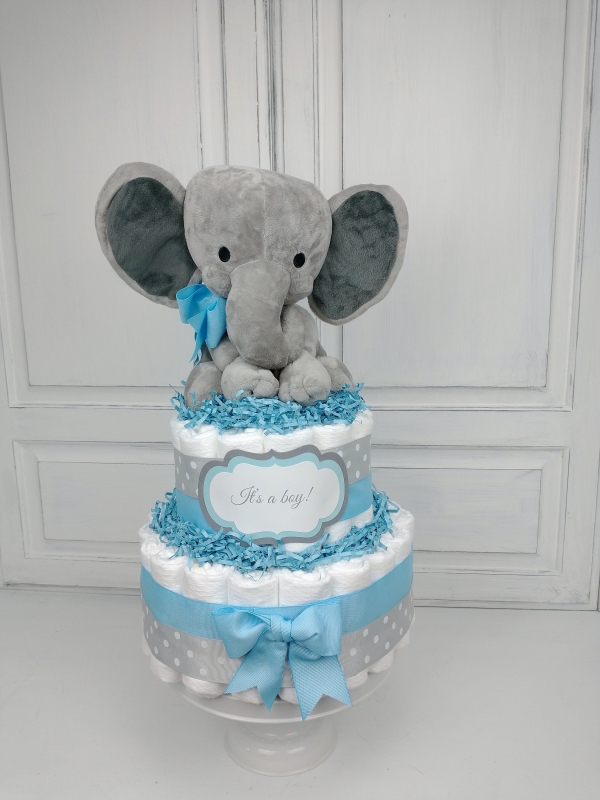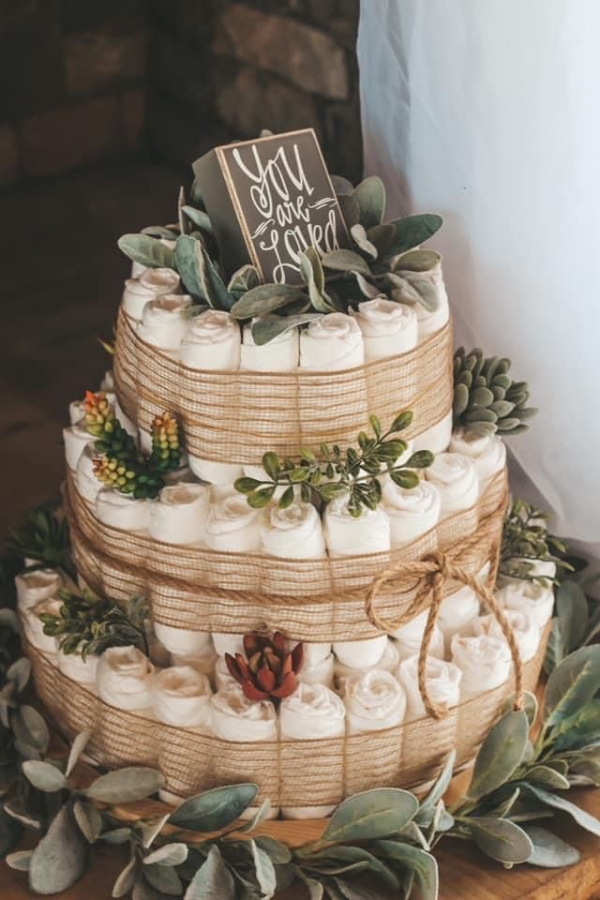 Spice up the wow factor in your baby shower party with a nicely decorated diaper cake. A diaper cake is as good as a gift, plus a decor item. And most importantly, it is of great use to the new moms as well. These diaper cakes could also make a great centrepiece for the baby shower.
Baby Shower Balloons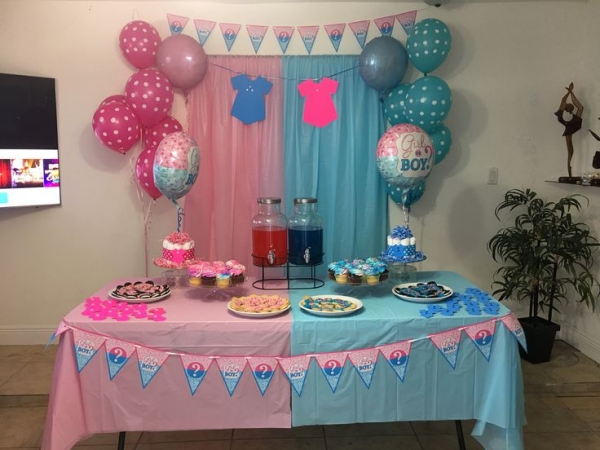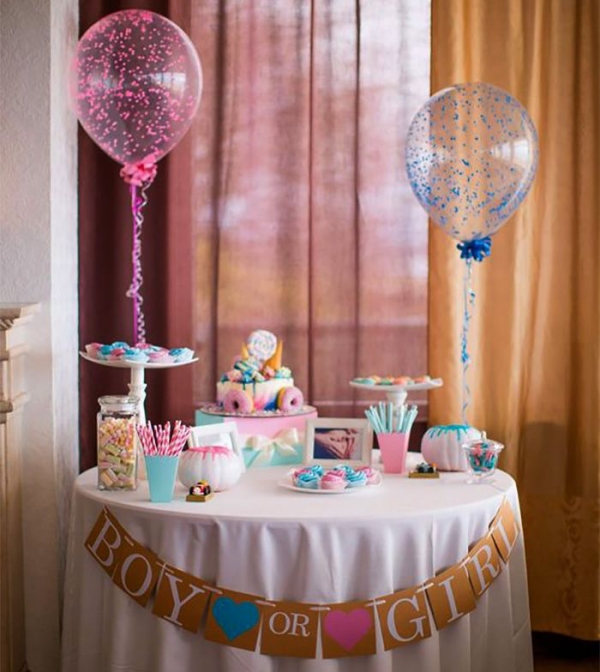 Any party is incomplete without balloon decoration. Balloon decoration keeps the party looks alive. Decorate the room with either blue or pink-colored balloons or keep it subtle or glossy with peach or golden-colored balloons. You can also keep in mind the favorite color of the mom-to-be.
Baby Shower Banners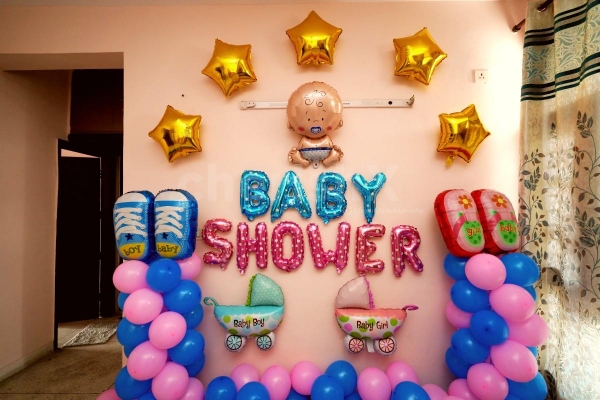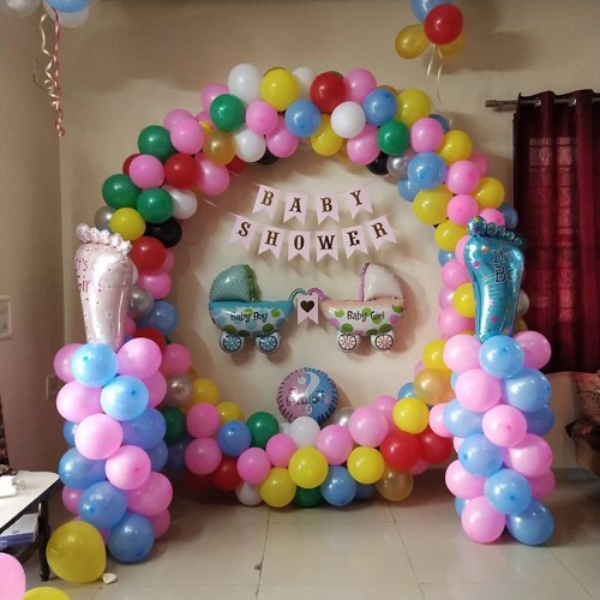 Decorate the walls beautifully with baby shower banners. You can hang this above the table or at the entryway to welcome your guests. The best part of these Indian Style baby shower decoration Ideas that is the banners are lightweight as well as easy to hang and takedown.
Baby Shower Photo Booth Props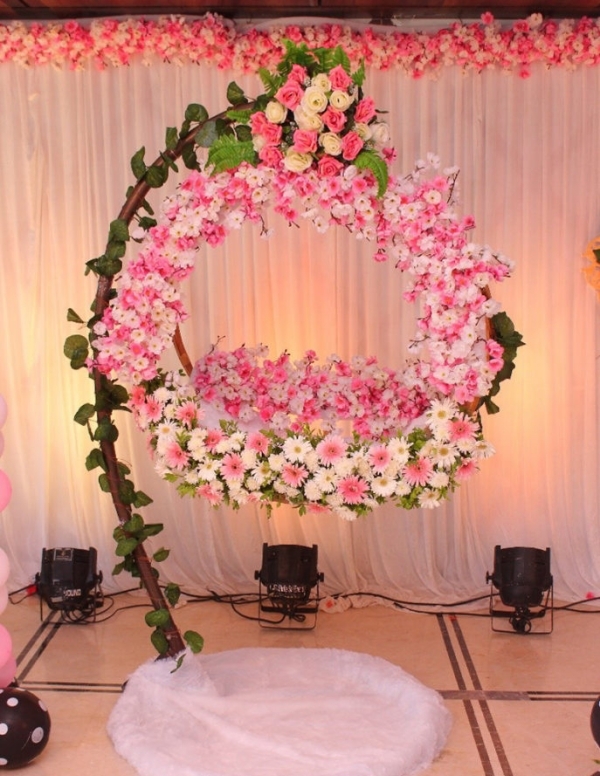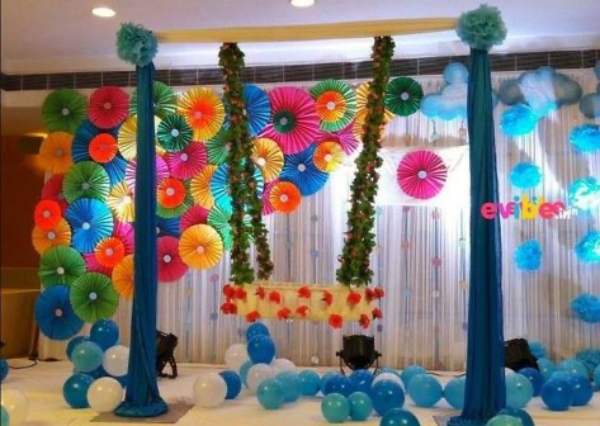 Baby shower props also play an important role in adding an X factor to your entire baby shower decoration. You can either DIY or buy these signs online. You can also create some of the baby shower signs using the waste material. These signs help the guests to arrive at the right spot and click some beautiful pictures with them.
Baby Shower Decorations Balloons Box, DIY Transparent Baby Shower Boxes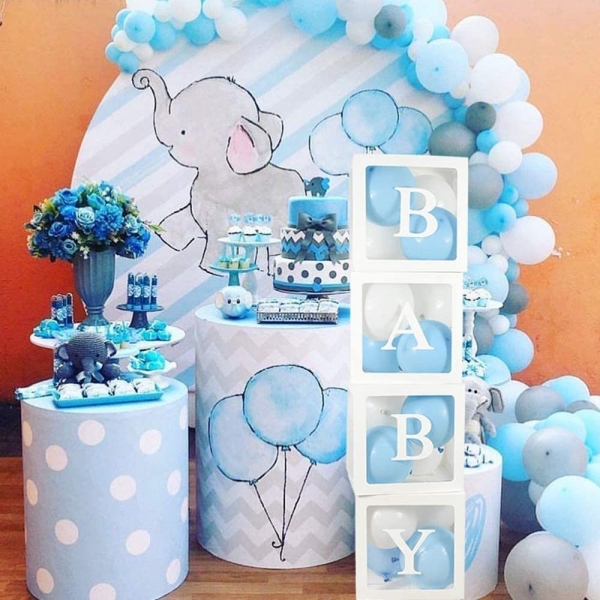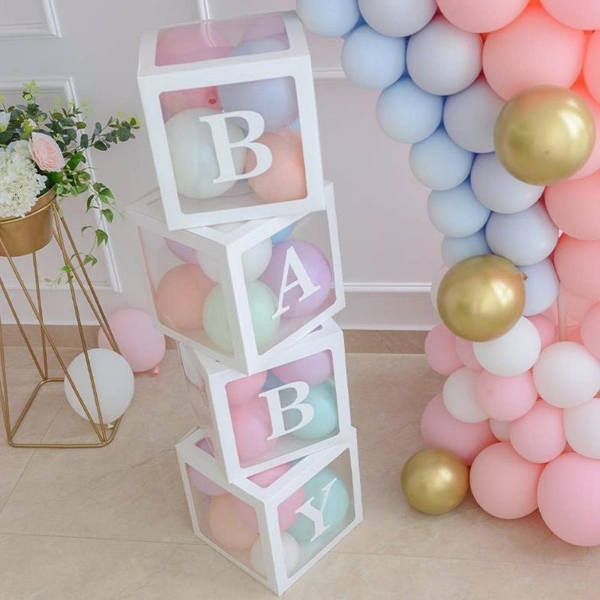 You can fill the blocks with mini balloons, plush toys, or whatever you like, and use them to decorate the entry area, or to create a photo-op backdrop for the mom-to-be and her guests. The boxes can be assembled and disassembled in a couple of minutes.. They make great decorations for the nursery, and they can even store baby toys. If you've chosen a theme, fill the blocks with balloons or items that match the shower's theme.
Baby Shower Tableware Set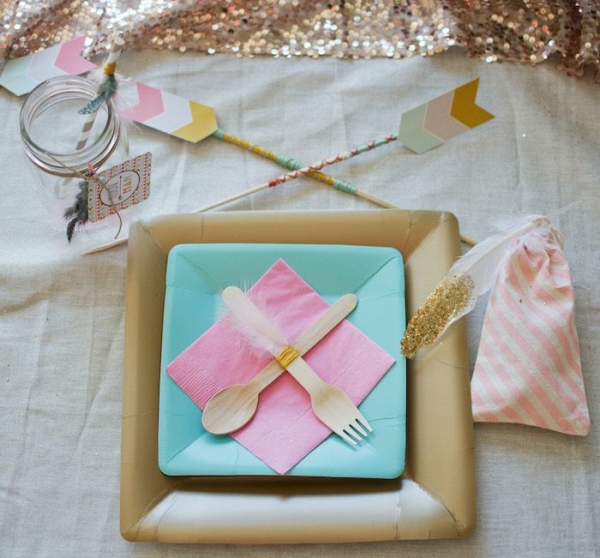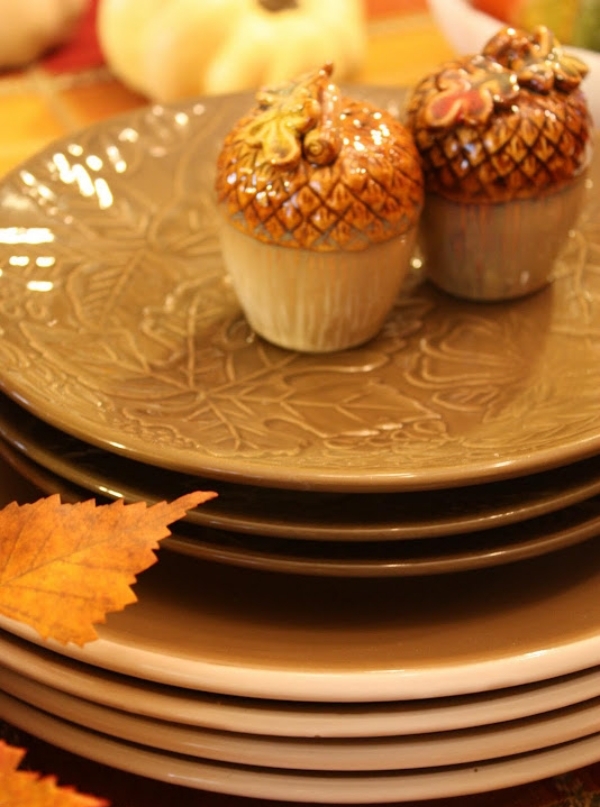 There's nothing cuter than this woodlands-themed tableware set, which includes 24 large plates, small plates, cups, and napkins. The set features a deer, fox, bear, and raccoon. These adorable Indian Style baby shower decoration Ideas can be used for a boy or girl baby shower, or a gender-neutral event. With two different sizes of plates, guests can use the smaller plates for appetizers and dessert, and the larger plates for the main dishes. The paper cups can be used for punch, lemonade, soft drinks, and other cold beverages.
Rustic Baby Shower Prediction and Advice Cards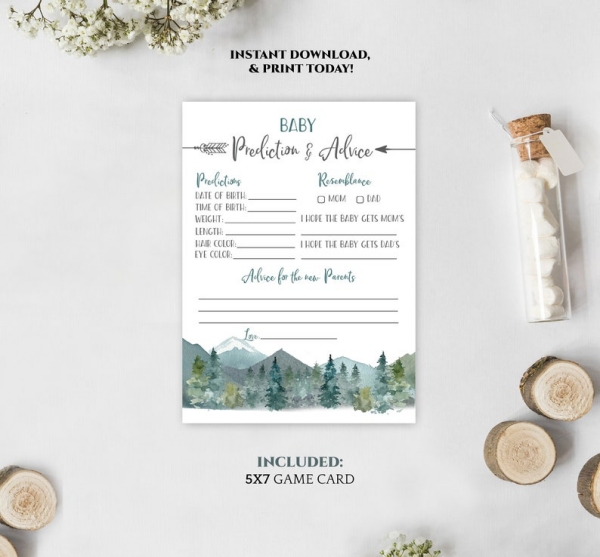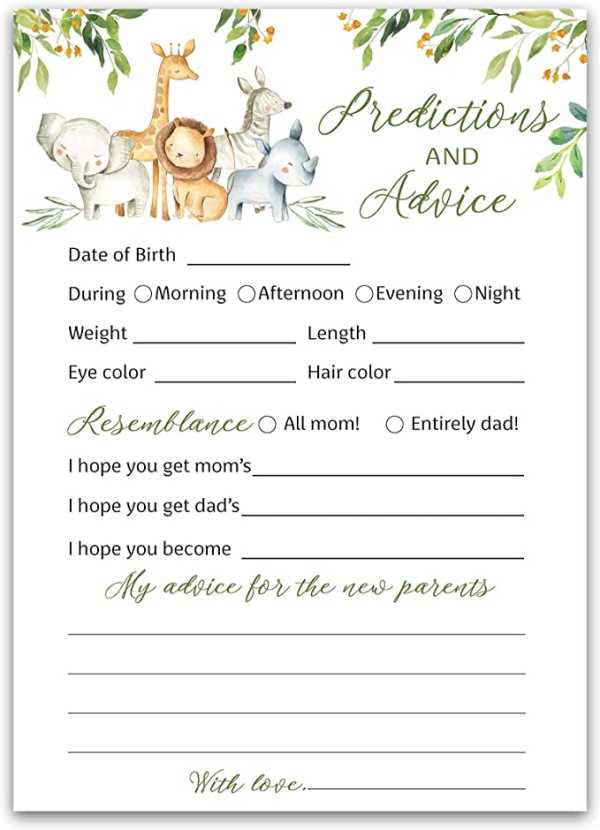 Some simple baby shower games always add a nice touch and encourage your guests to break the ice and interact more especially if some don't know the others that well. This set of 50 game cards makes it truly simple since each card is ready to be filled out by guests with their predictions and advice. Featuring a rustic, brown paper look, these high-quality cards can be used with any theme, and for any gender, or a gender-neutral celebration. Once filled out with predications and advice, these cards will make the perfect keepsakes for the mom-to-be journal or scrapbook, and can be shown to the baby when he or she grows up.
Ola Memoirs Greenery Baby Shower Decorations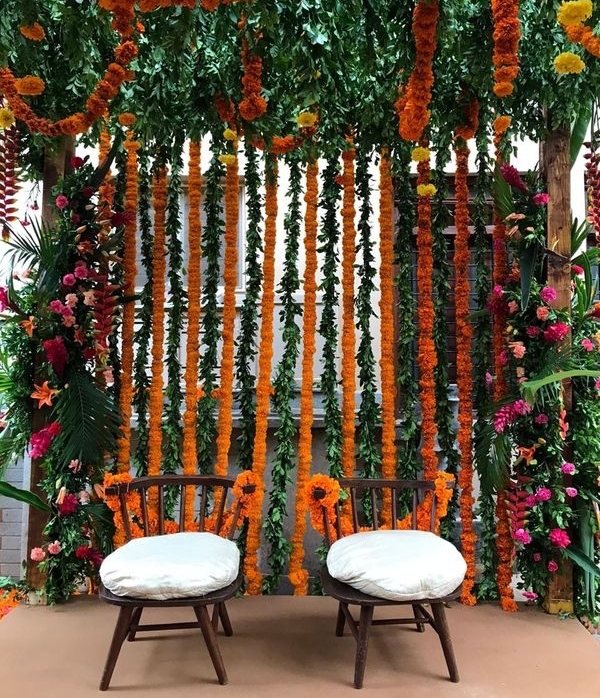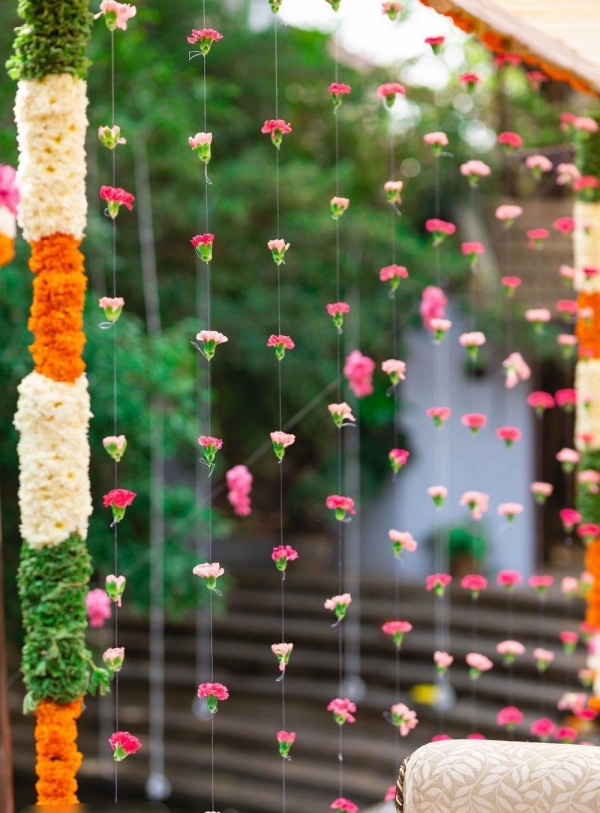 This greenery Indian Style baby shower decoration Ideas kit could work for many different baby shower themes, including a jungle theme, safari theme, tropical theme, or animal theme. It also works for a modern baby shower and is a good choice if the mom-to-be loves indoor plants. The garland itself holds 60 balloons. The balloons come in matte white, pearl white, gold confetti and gold chrome colors. Some parents noted that the garland makes a great backdrop for social media photo ops perfect for your social-media savvy guests.
Oh Baby Cartoon Animals Cake Topper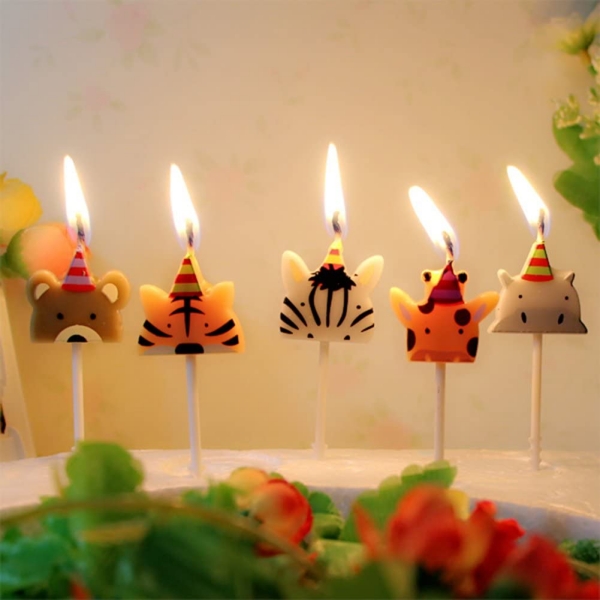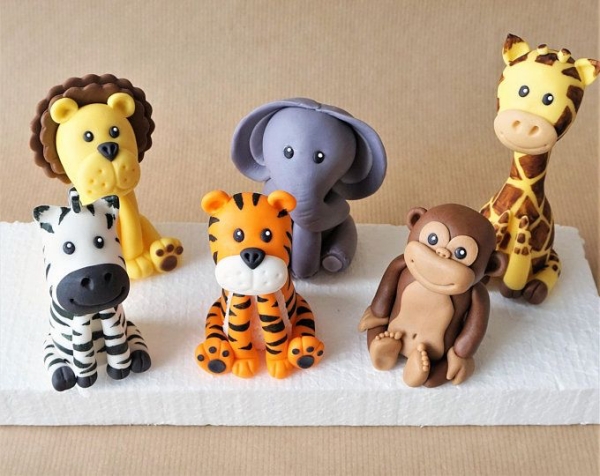 This cake topper would be perfect for a jungle-themed or animal-themed baby shower for either a girl or boy, or a gender-neutral event. The cake topper is made of premium acrylic, so it can stand up to some wear and tear. The cake topper measures about 6 inches by 5 inches. It is gender neutral, and everyone loves baby animals for baby showers!