Did you know that people who are having a difficult time in life claim that having a hobby has saved them from utter despair? And if the hobby that you take on is something earthy, creative and fun as pottery, then you can be sure that it can be a very creative and relaxing outlet for the stress of daily living. Not only is pottery that is great fun to do but because of its connection to the earth and the way it emulates our childish love of playing with mud that it tends to be very satisfactory.

Image Source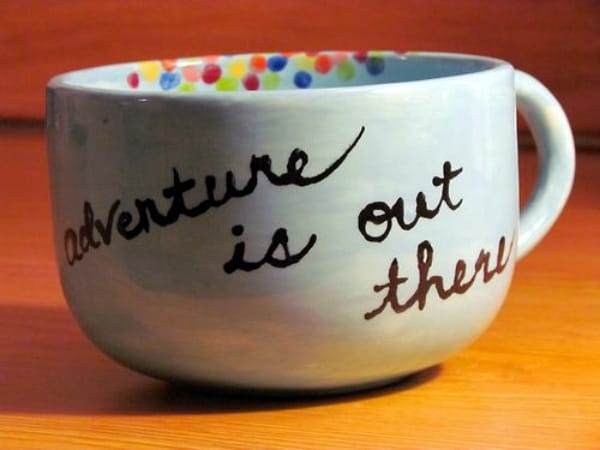 Image Source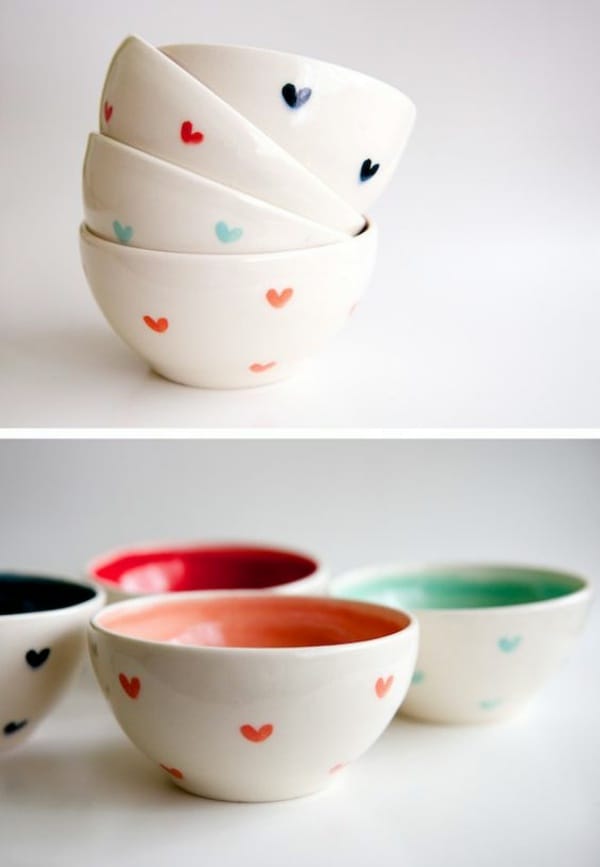 Image Source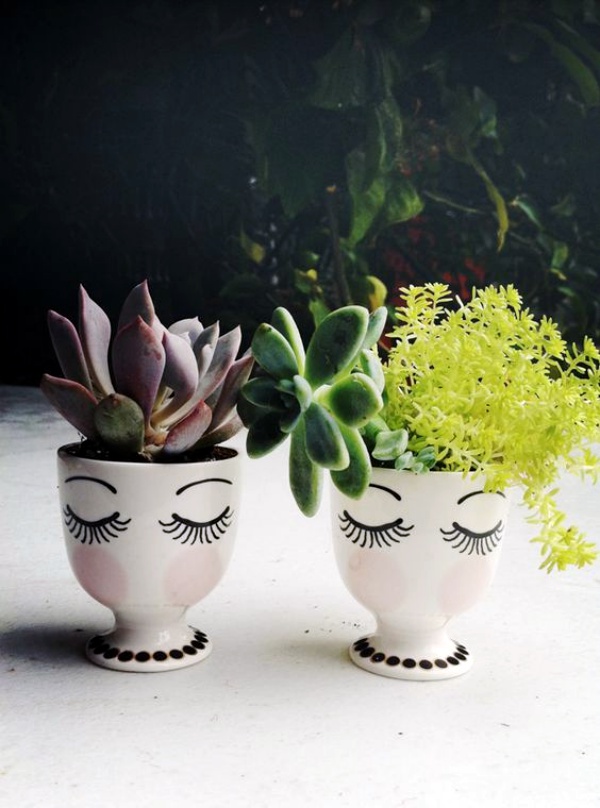 Image Source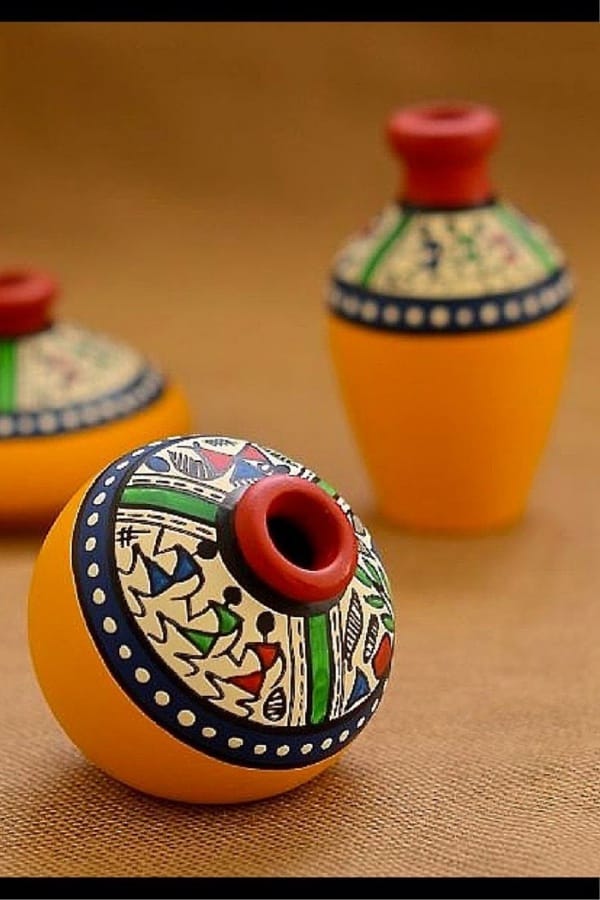 Image Source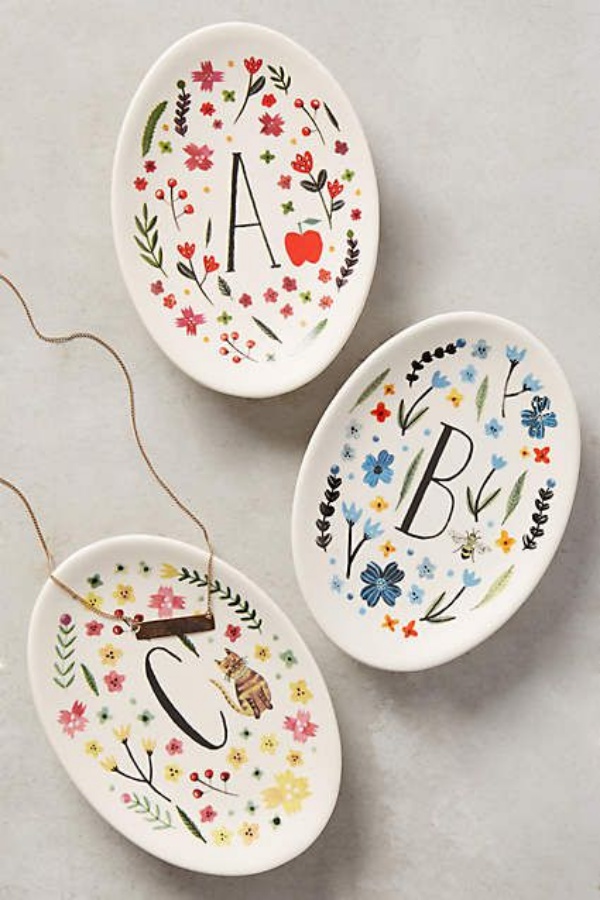 Image Source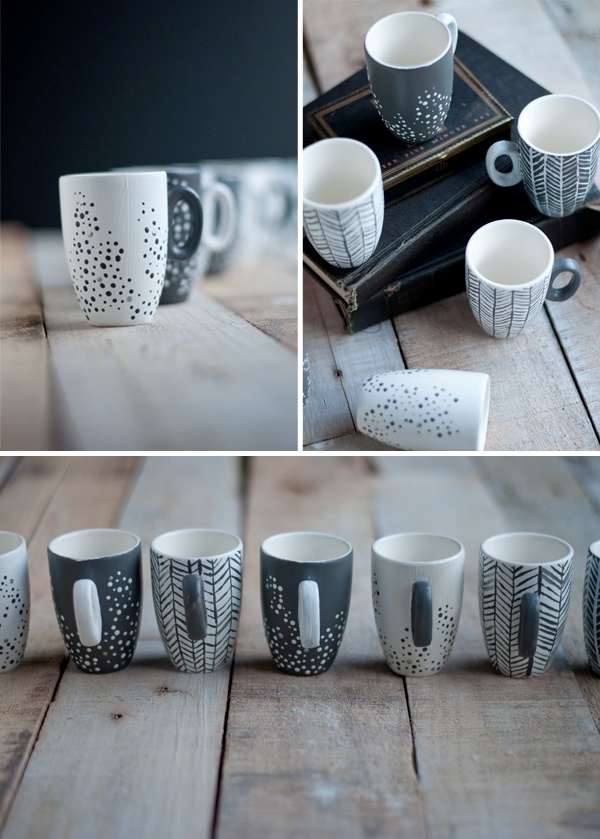 Image Source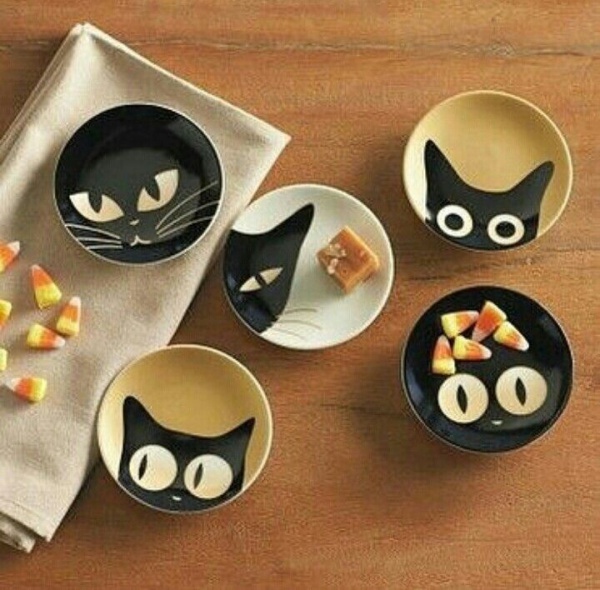 Image Source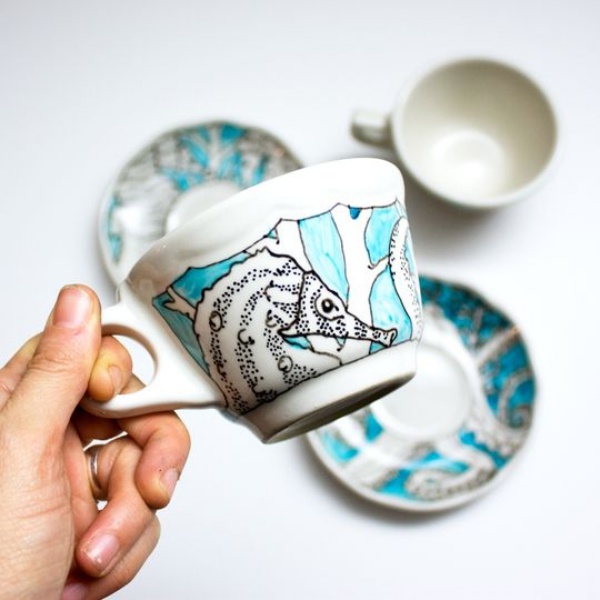 Image Source
Many people claim while pottery is something that is intensely satisfying and creative, it lacks that much aesthetic appeal. One of the things that will add to the aesthetic appeal of pottery is painting on it. Yes, you can actually put together two artistic form, that of pottery and that of painting to come up with something that is good to look at and even useful around the place. You should also try Oil paintings, that makes the whole procedure very interesting and thrilling. So oil painting on canvas is a very good idea to work with.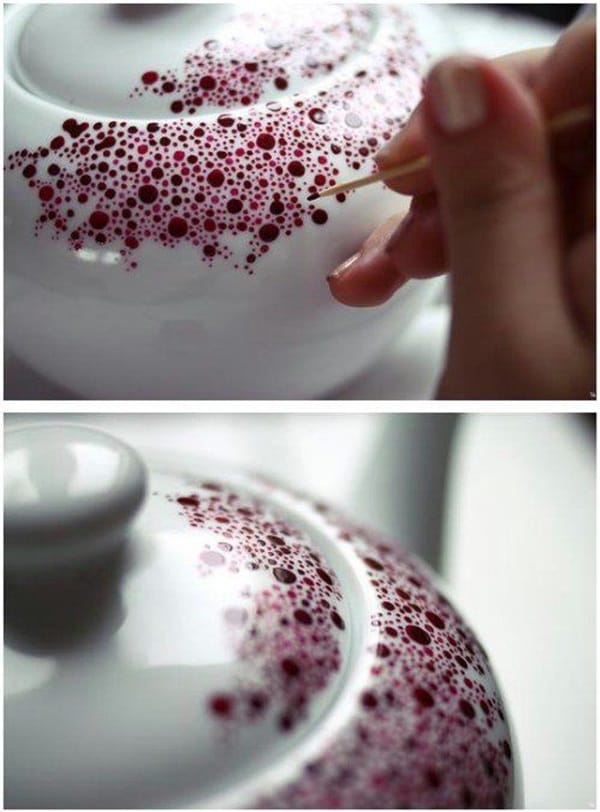 It does not even matter if you want to create pottery, it is still possible for you to pick up pieces of pottery and paint it. Okay, now you must be wondering about the pottery painting ideas and how to go about doing it. Well, your worries are over; we will help you with a few. Here are some pottery painting ideas that you can use:
Paint the pot white and create designs
This is probably a good idea if you are just starting out on pottery painting. The simple thing to do would be to ensure that you have a fitting canvas for your works of art is to paint the piece of pottery completely white. This way you have the wherewithal to paint the design you want on a plain and white background.
Pottery Painting Ideas to Try This Year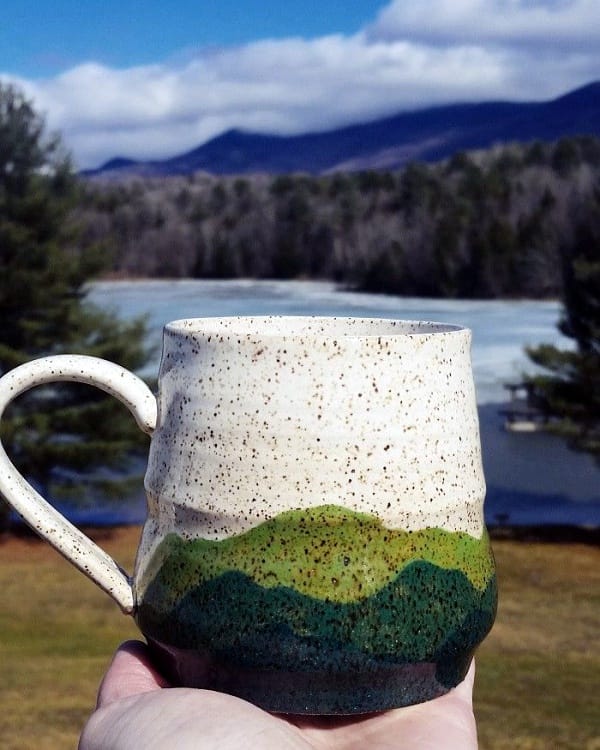 Image Source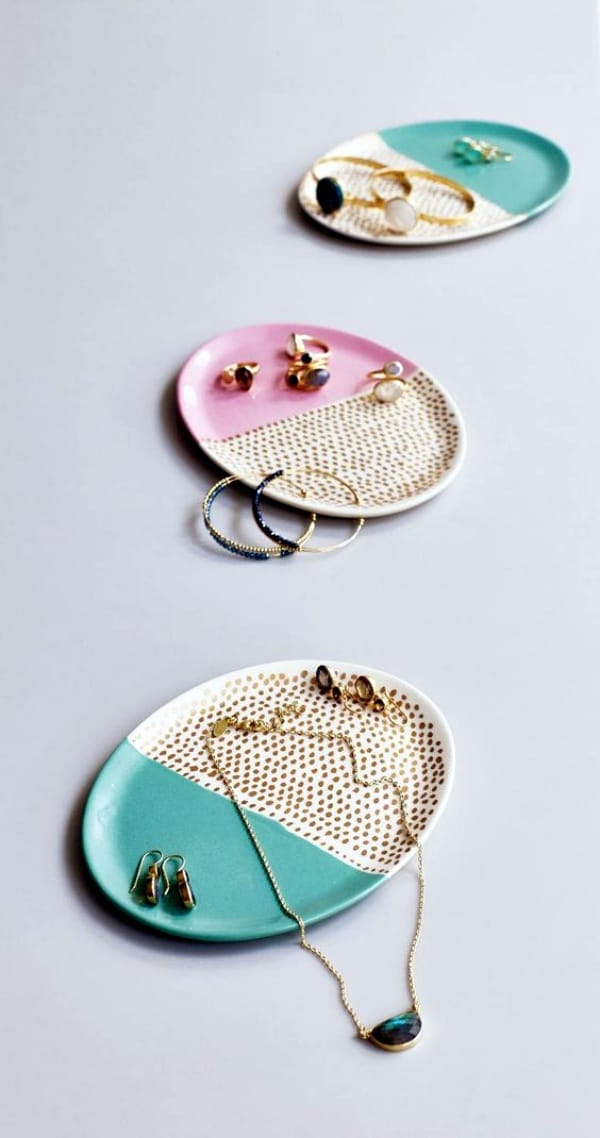 Image Source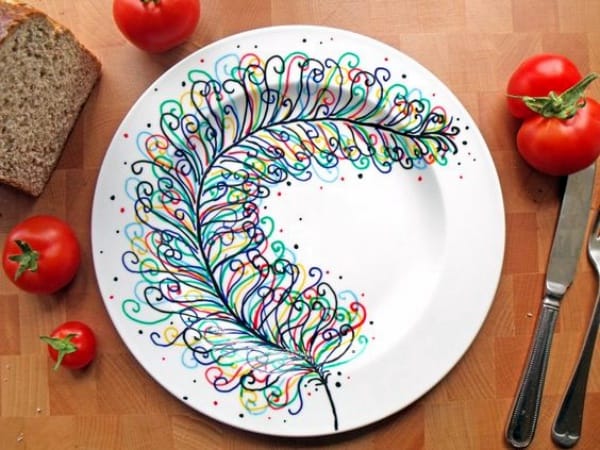 Image Source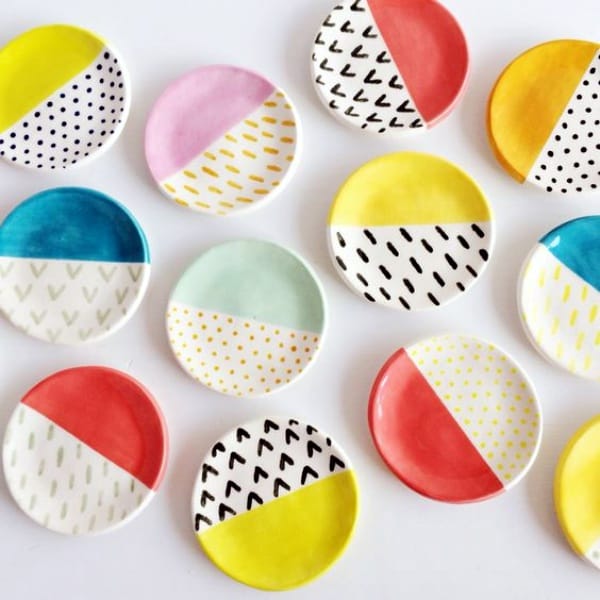 Image Source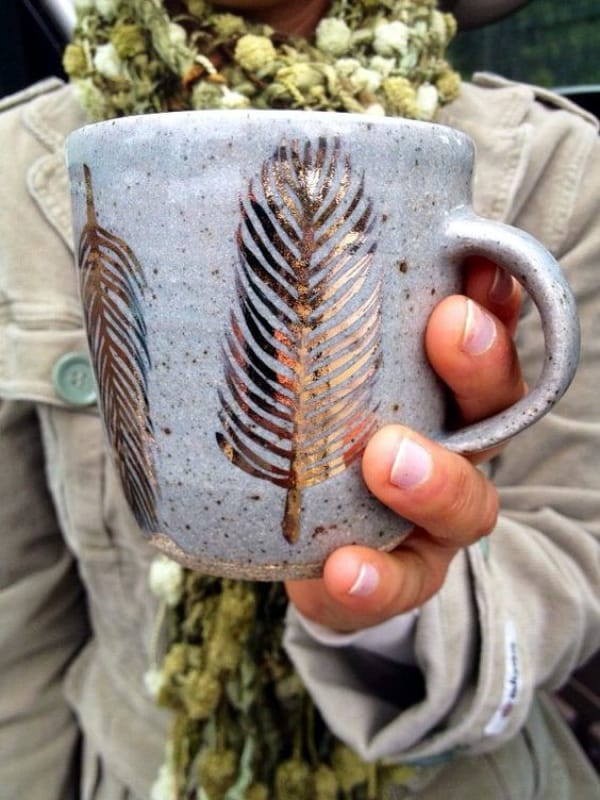 Image Source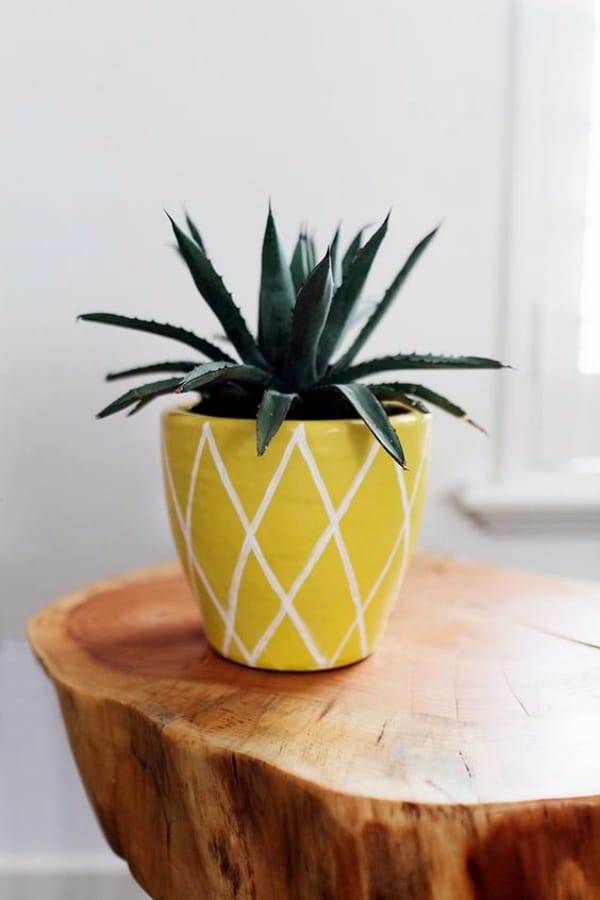 Image Source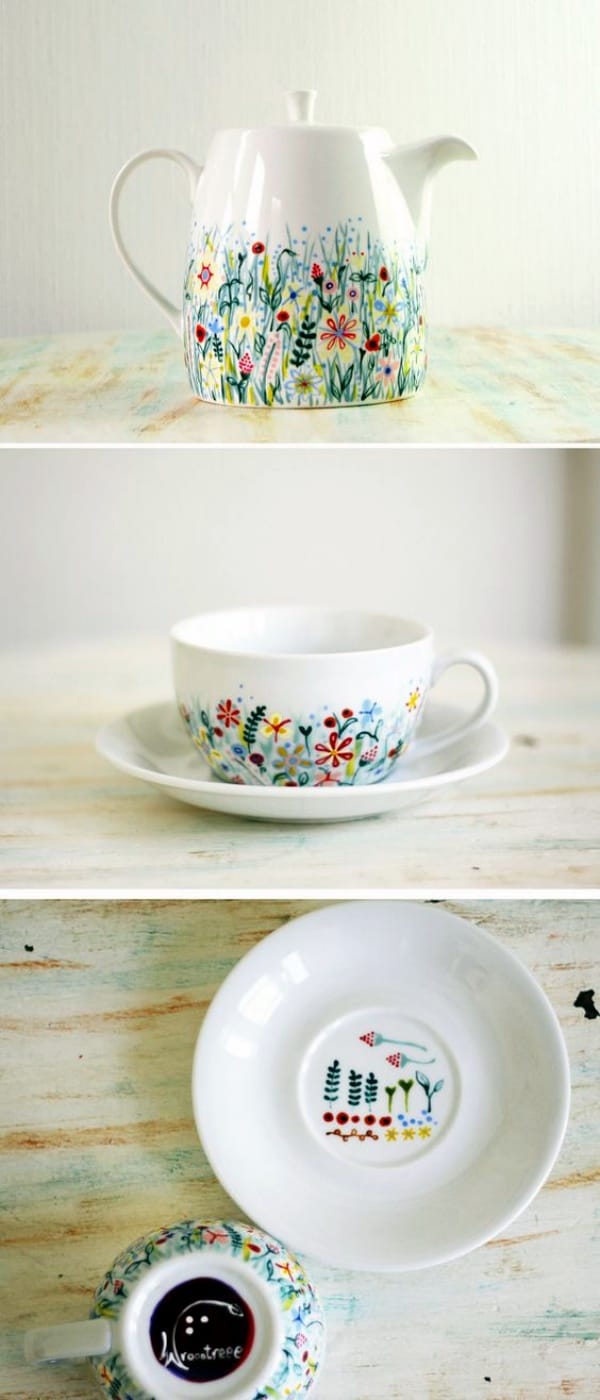 Image Source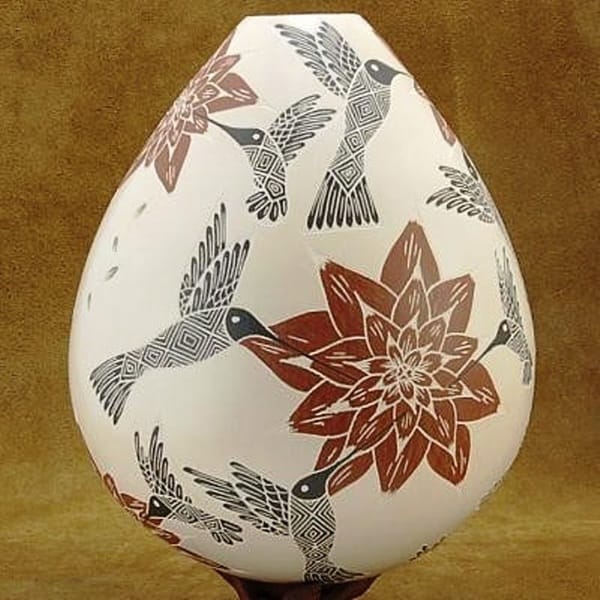 Go freehand with the painting on pottery
Painting on pottery ideas need not always be restricted to a certain form and shape. It is an equally charming idea to paint the pottery with freehand designs. If you still want symmetry in such paintings then divide the surface of the pottery into two halves. Paint the left side of the pot with your design (that is if you find this more difficult or else reverse the order) and then repeat the same design on the other half to get a nice finish to the design.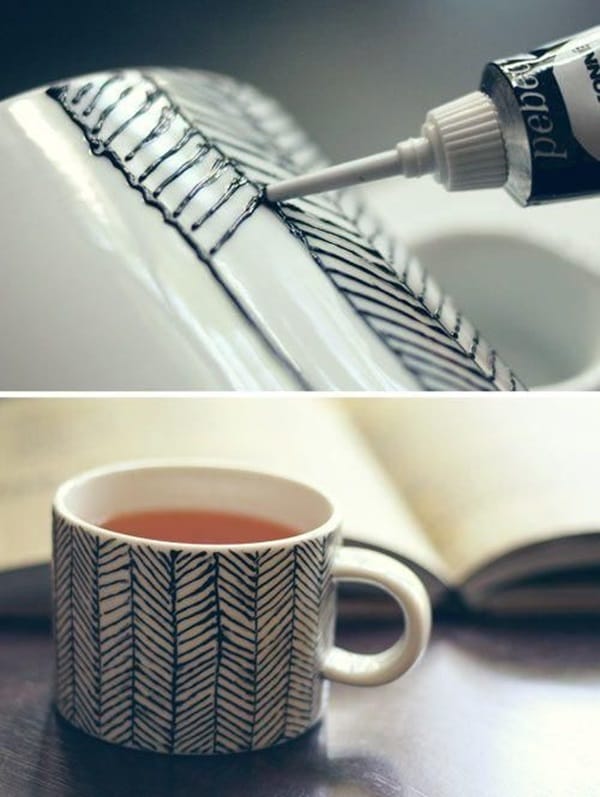 Glaze with neutral shades and paint on it
Some people would like to go with a purist pottery painting idea and this could start with the simple act of glazing the pot with a polish. Then you can paint your design on this glossy finish that will act only as a transparent layer on the original color of the piece of pottery. This way you can paint the pottery piece while still ensuring that the original look of the pottery piece comes through.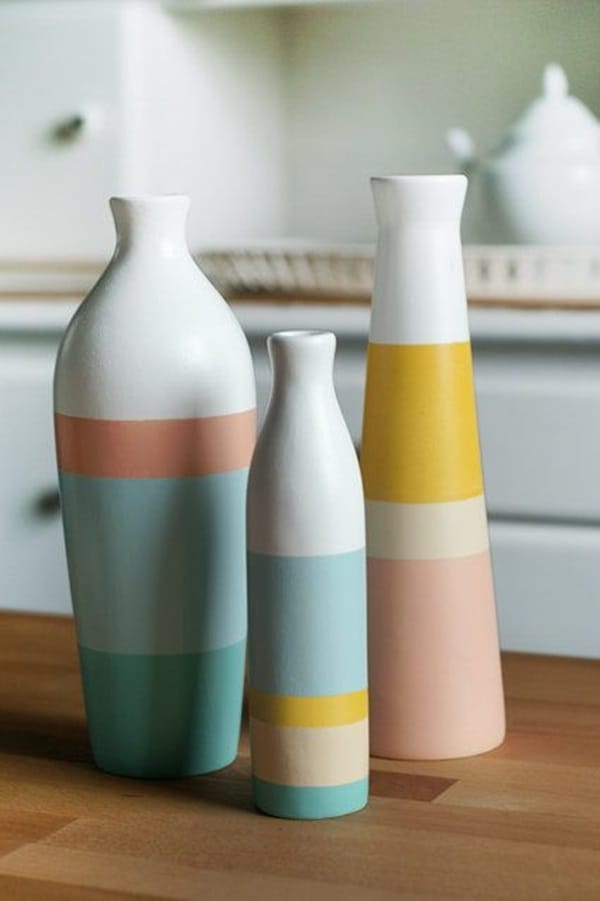 Freehand with random designs
Sometimes a pottery painting idea is simply a matter of just going wild with paints. It is a good idea to mix a few paint shades that you like a lot and apply randomly on the pottery. This forms a nice but wild looking design which is not that dissimilar to the kind of work that Jackson Pollock used to be known for doing.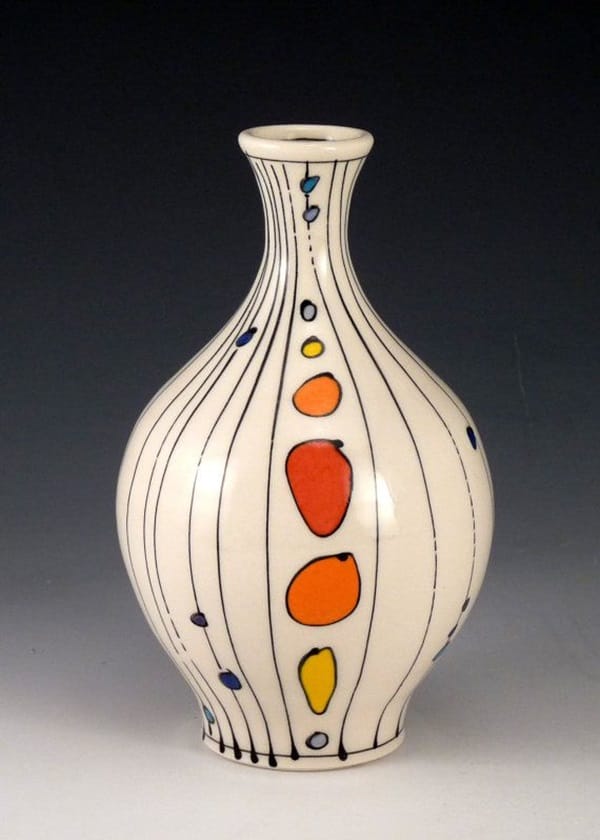 Paint on the earthy shades of pottery with one color
Sometimes it is also a good idea to take a piece of pottery that is terra cota in shade and paint it with either white or cream shades. This may not look as spectacular as when you paint on white surfaces with colors but it has a charm all its own. This lends an old world charm to the piece of pottery that you are working on and what is more this is a really simple idea to work with.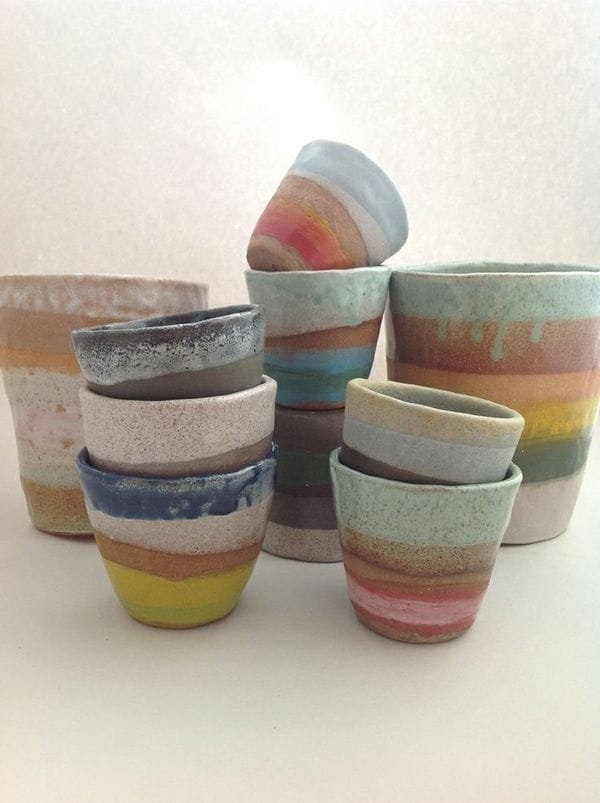 Create design stencils and paint it
If you are not too sure about your painting skills then the way to go about it is to create a stencil of the kind of design that you want to paint on the piece of pottery and then easily paint within the design stencil that you have created. This is something that will come in handy if you are just starting out on pottery painting ideas.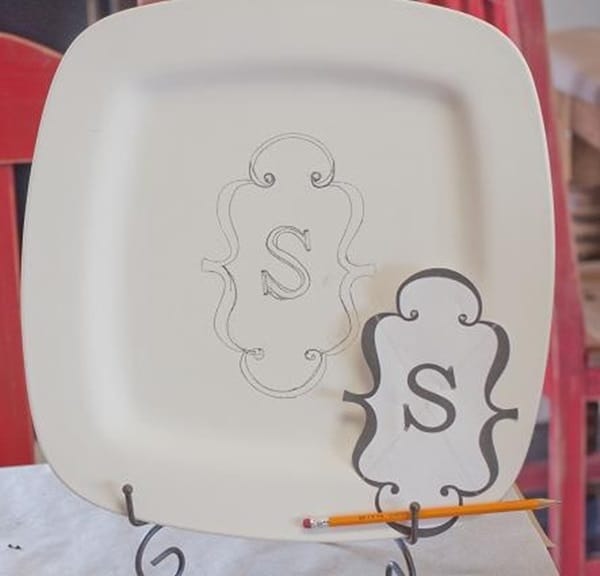 Paint with modern designs
Just because you are working on pottery painting does not mean that you have to go with traditional ideas. You might as well go for more modern ideas like using popular gaming characters and cartoons. This is something that will appeal to kids and you will be able to motivate them to take up such art projects themselves. For the animal lover, it is a great idea to go with the pottery ideas that are related to the animals.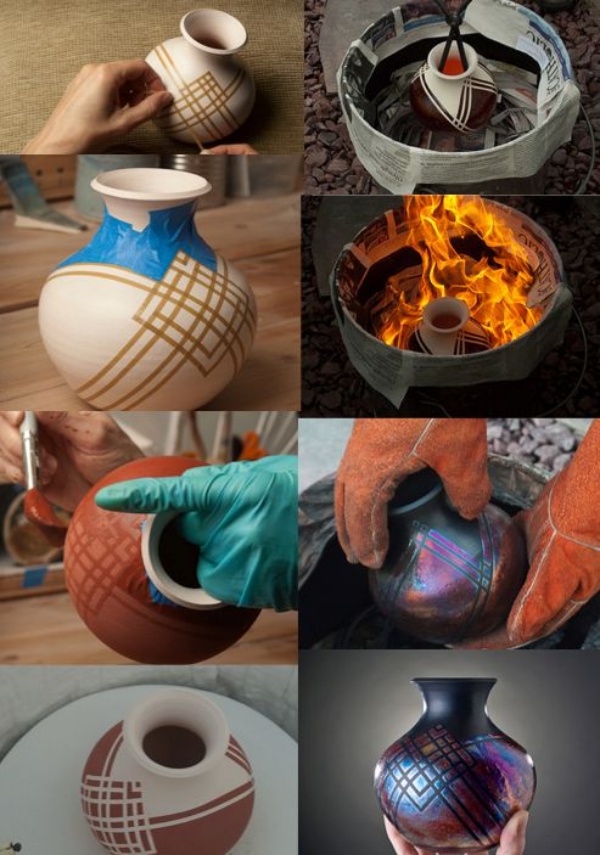 Image Source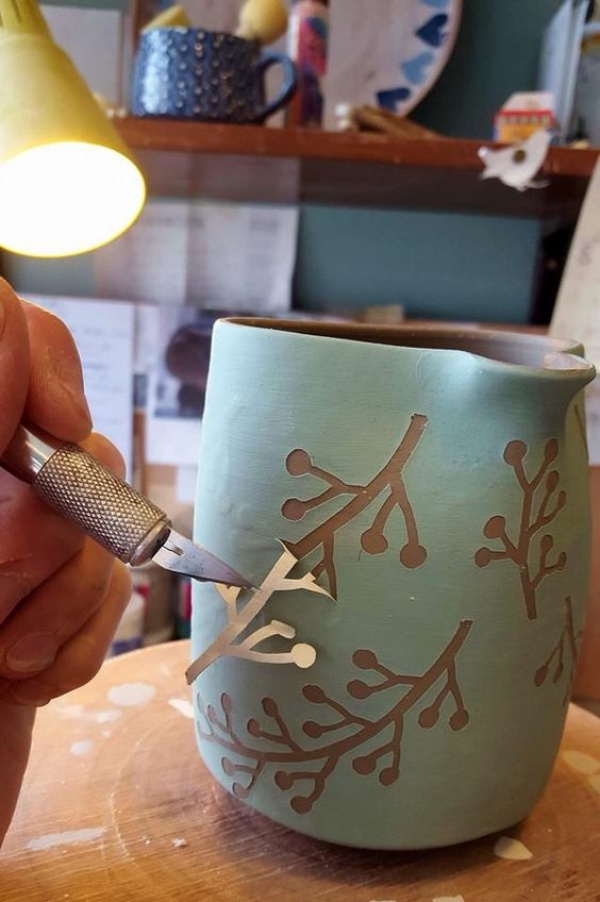 Image Source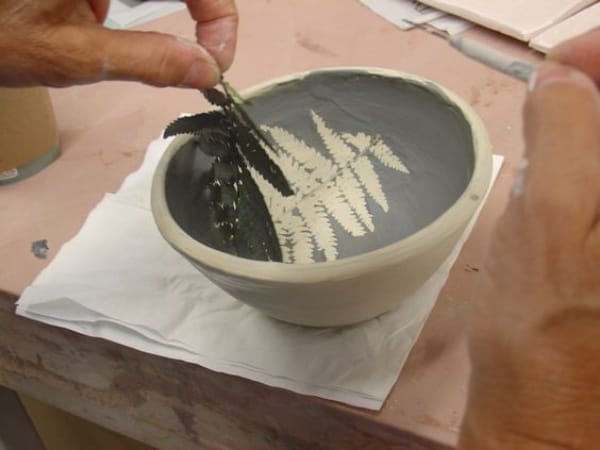 Image Source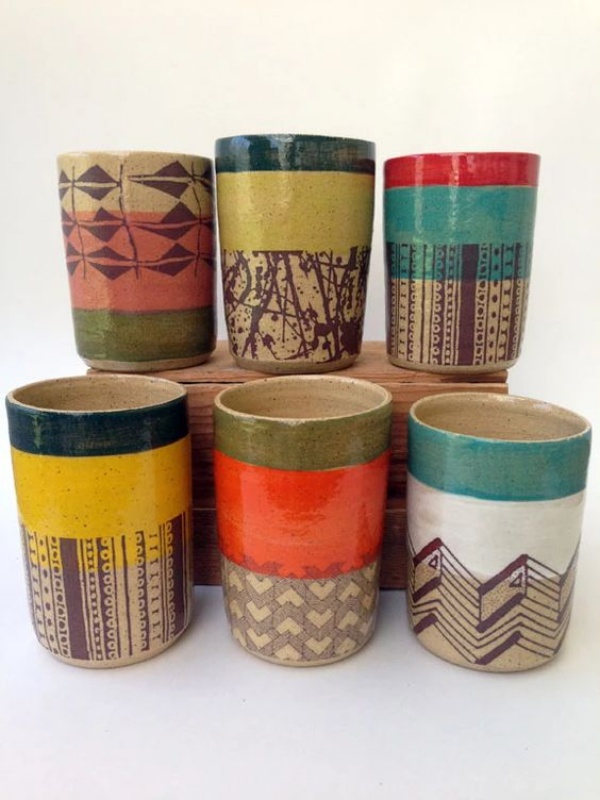 Image Source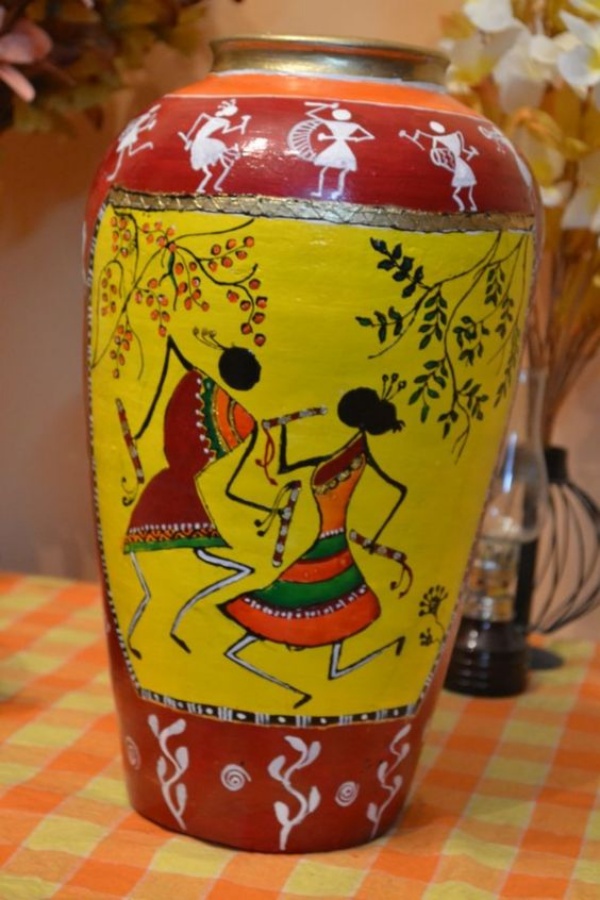 Image Source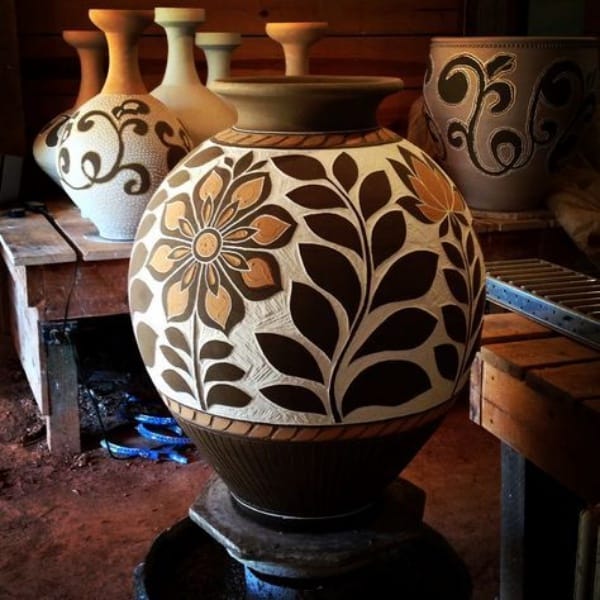 Image Source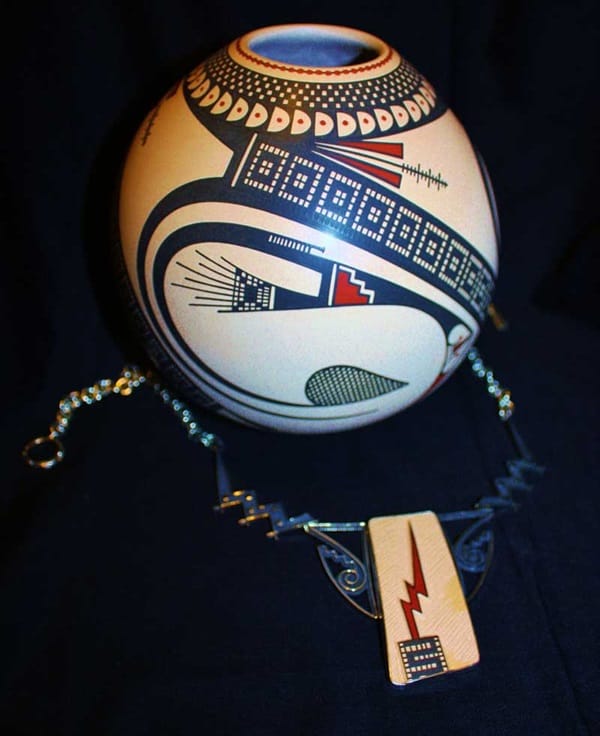 Pottery Painting Ideas