So when it's time to apologize, there is nothing better than words. Actually words are not going to do all you want. For that you will really have to find some beautiful and meaningful sentence which will really do everything for you. But finding such sentence is really a struggle. When you are going to prove your sincerity and make them understand that you have got your mistake, you will have to make them believe with some nice words and here comes the role of Quotes. So everything is all about relationship you share. If it's love then you will have to think of something different again if its friendship then it will be something different. So first think about the relationship and then proceed towards finding a beautiful quote that can really make the solution. Here are some 25 selected sorry quotes that are surely going to give you a good result. So move on.
Sorry Quotes that going to Inspire You:
1. I felt ashamed for what I had done. I don't have any excuses. I did what I did. I take full responsibility for myself and my actions. I wouldn't pawn this off on anybody. I'm sorry it happened. And I hurt people.
2. I'm sorry, if you were right, I'd agree with you.
3. I have made terrible mistakes that have hurt the people that I cared about the most, and I am terribly sorry. I am deeply ashamed of my terrible judgment and my actions.
4. I'm sorry sometimes, I feel a little jealous inside, imagining someone could please you more than me, I guess it's my insecurities acting up a bit because I know, I'm not the most beautiful, most fun or even the most exciting girl you'll ever meet, but I do know that no matter how long and hard you search, you will never find someone who cares about you, the way I do!
5. A simple apology could fix a friendship that shouldn't have ended in the first place. Don't let your ego stop you from doing what's right.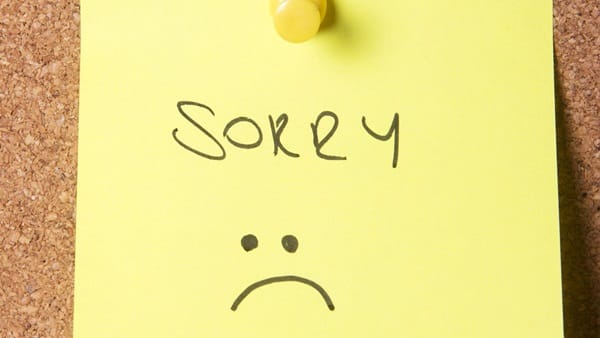 6. Fools say sorry wise men will prove they are sorry.
7. I have learned that sometimes SORRY is not enough. You actually have to change yourself.
8. I said "I love you" and I meant it. But I hurt you, now "I'm sorry" and I mean it.
9. Apologizing for what you feel is like apologizing for being real.
10. It's a great thing to be proud. You should be. You should hold your pretty head high and keep those dazzling eyes of yours forward. But not so much that you can't hang your head low and say you're sorry with a tear in your eye when you should.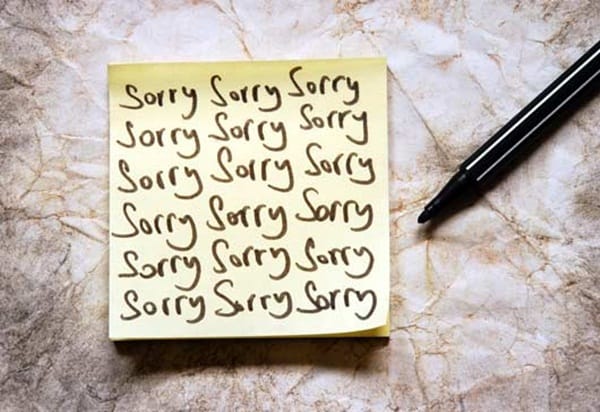 11. Sorry means nothing when you're saying it while you're laughing. Sorry means nothing when you're not looking them in the eyes and meaning it. So when saying sorry, sober up, and really really mean it.
12. You can say sorry in over 1000 ways. Only when it comes from the heart, does it matter.
13. Promises mean everything. But once they are broken. Sorry means nothing!!
14. Apology can never bring back the tears that had fallen. It can't even let you forget the pain that you've felt. But it will surely refresh a wounded pride and relationship.
15. By asking forgiveness you're not going to become bigger or smaller in value but the person who forgives you has a very big heart.