When one talks about accessories, belts are a major turn on. This is one accessory that can be used without any gender bias and plus, you have a lot of materials that can be used to make belts. While the primary use of a belt it to keep your pants in place, who said you have to stick to just that? Off late, a lot of people have been using it as an add-on – like, if you dress is quite simple, have a trendy belt on, and that's it! See how the look changes.
If, however, you feel a deeper connection with birds, then there is no harm in keeping your home decoration bird-themed. For ideas, check out these DIY Indoor Decoration Ideas For Bird Lover.

Now, while everything gets old with time and use, so do belts. So, if you have a collection of old belts and thinking of what to do with them, then here, we bring to you some ways to reuse old belts to decor your house.
Ways to Reuse old Belts to Decor your house
Curtain Holder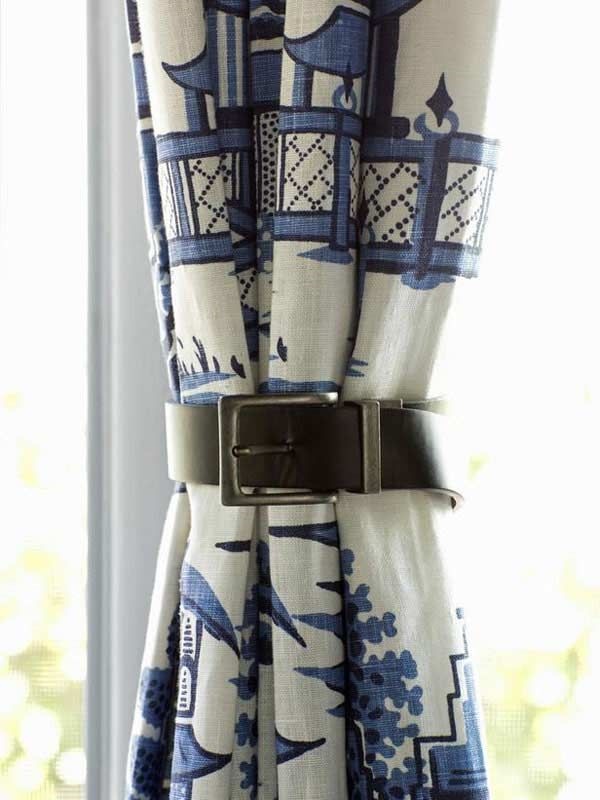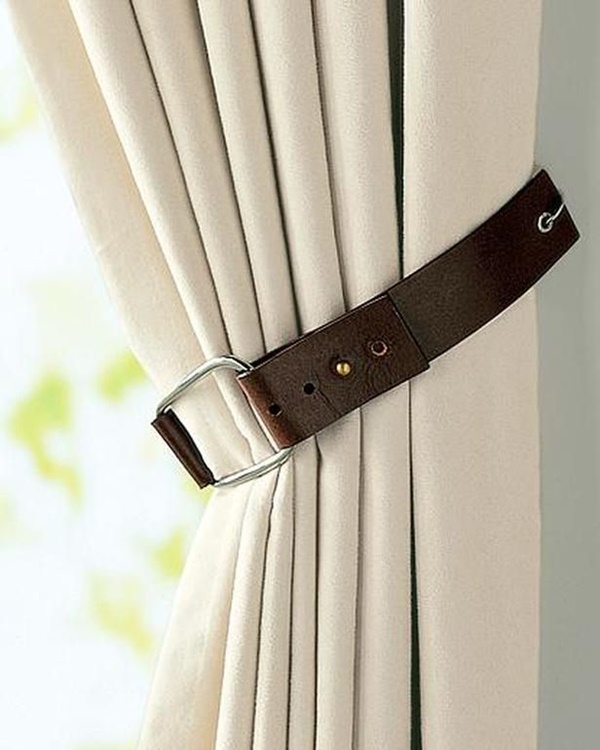 So interesting, isn't it? Ditch those old curtain holders and use your old belts to make trendy leather holders. You just need to take the measurement of how much circumference you will need, and then permanently nail the belt to that hole and you are sorted. You can either make it permanent that way, or you can close the remaining holes so that everyone knows where to pin the nail every time.
Napkin Rings For Your Dining Table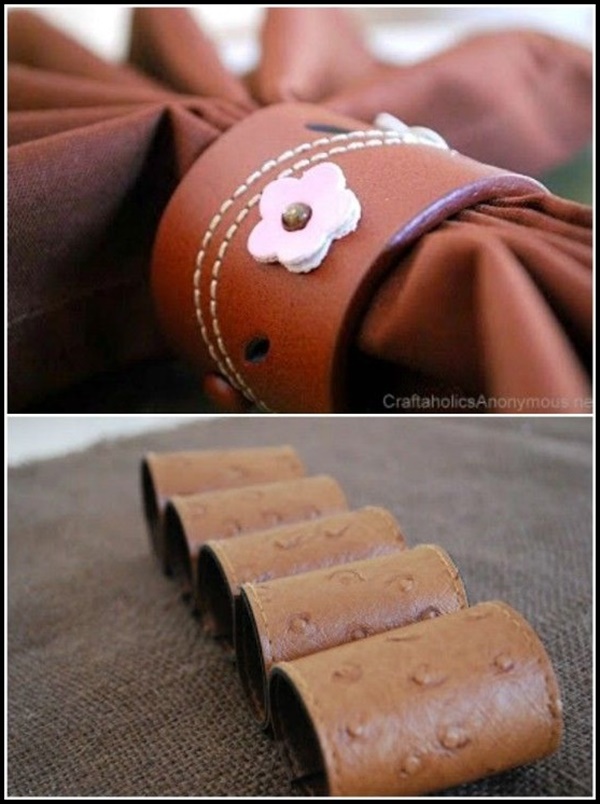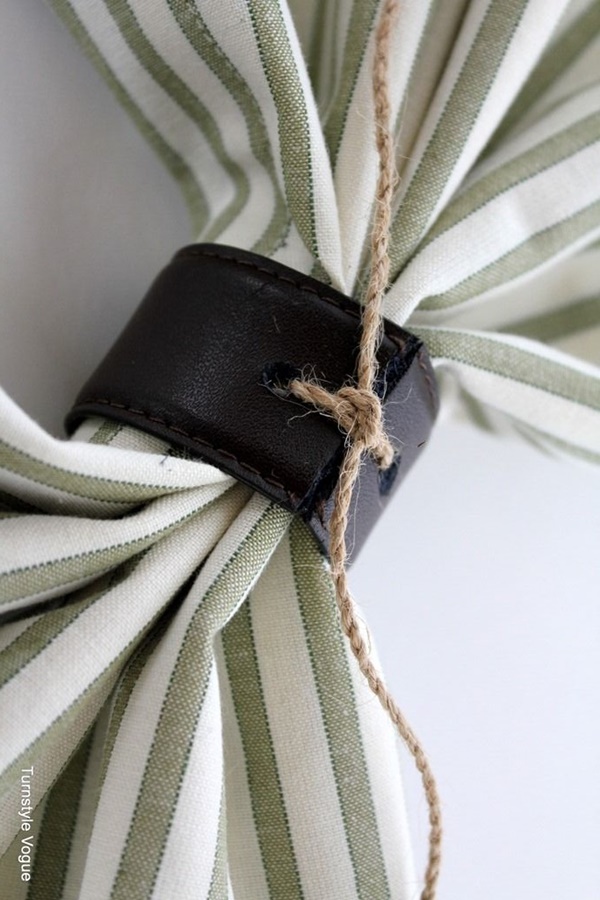 Just like how you can make curtain holders, you can go a notch top to make dining table décor items with old belts. You can make cute little napkin rings where you will permanently seal the hole with the size required and you will then just need to skip the napkin in. You can also make dining table mats – to make that, you need to glue more than one belt together in a particular pattern.
Coasters And Door Mats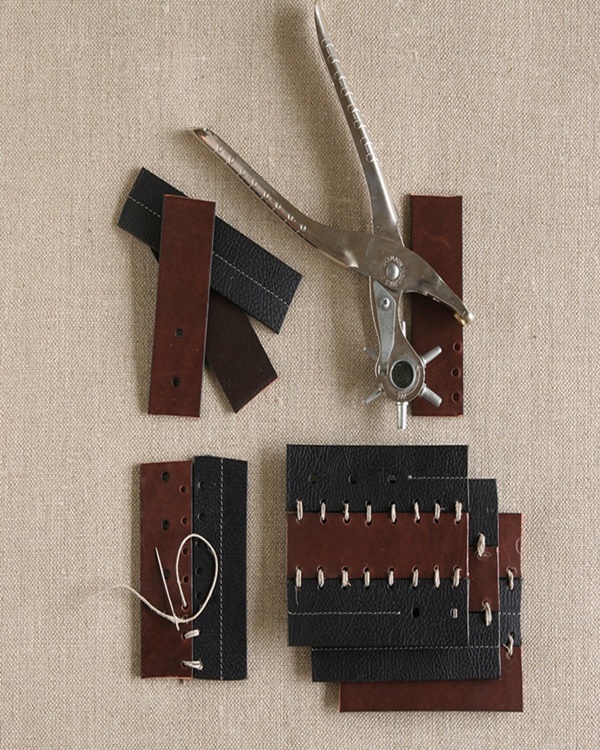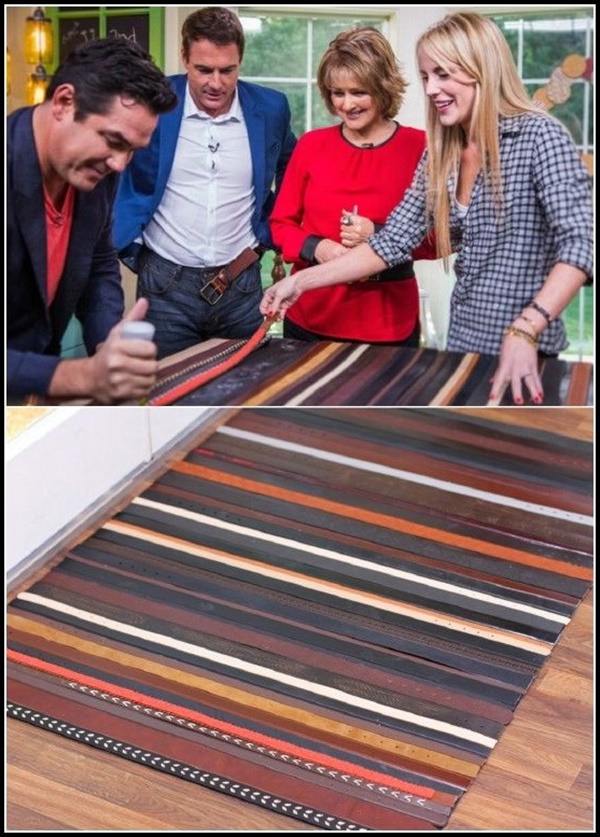 Fold up the belt and glue the end and your coaster is all set to be used. To make doormats, you will need more than one belt. Choose different patterns of belts and place them together first – without sticking or stitching them. You can go all over the place by choosing different patterns to place the belt. Once you have decided the draft, go ahead and stitch them together.
Recycling several plastic materials, have now become a trend these days. Have piles of plastic bags here and there, pull out your creative skills and make these DIY Plastic Bag Recycling Projects work well for your kids.
Camera Strap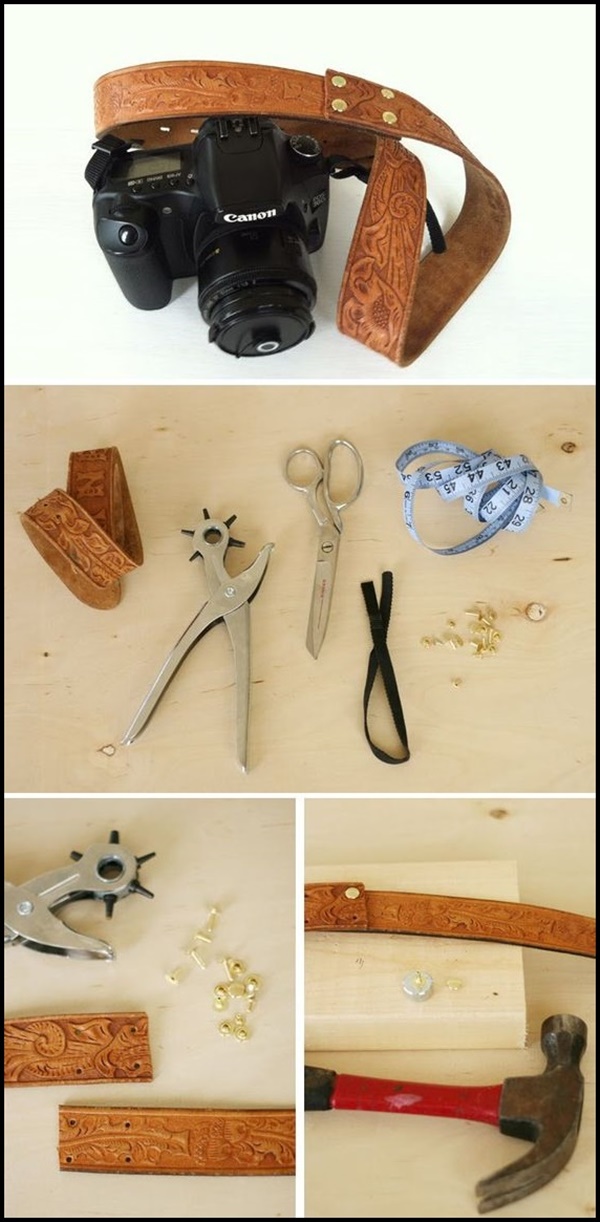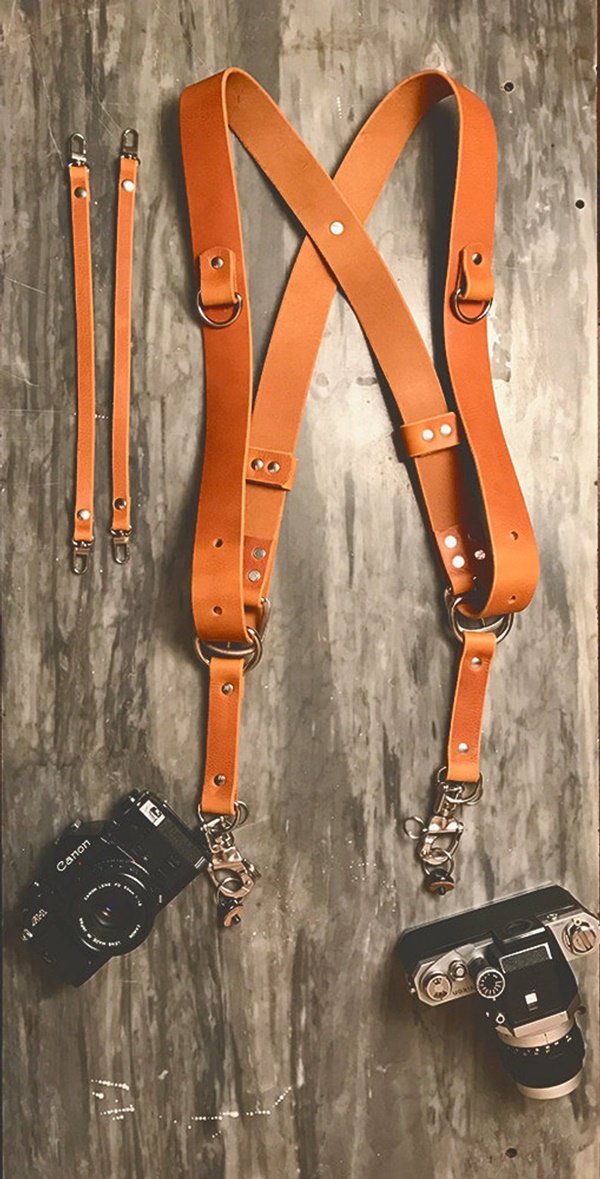 Now, this is the best out of the lot. If you are a lover of photos, you surely must be having a camera. If you agree to this, then bring on those old belts to make a camera strap. To make this, use copper wire to attach the belt to the camera. Use the camera holder option to put in the string, and make a hole in the belt to attach the other end of the wire. Or, you can also use hoops to attach it.
Drawer Handles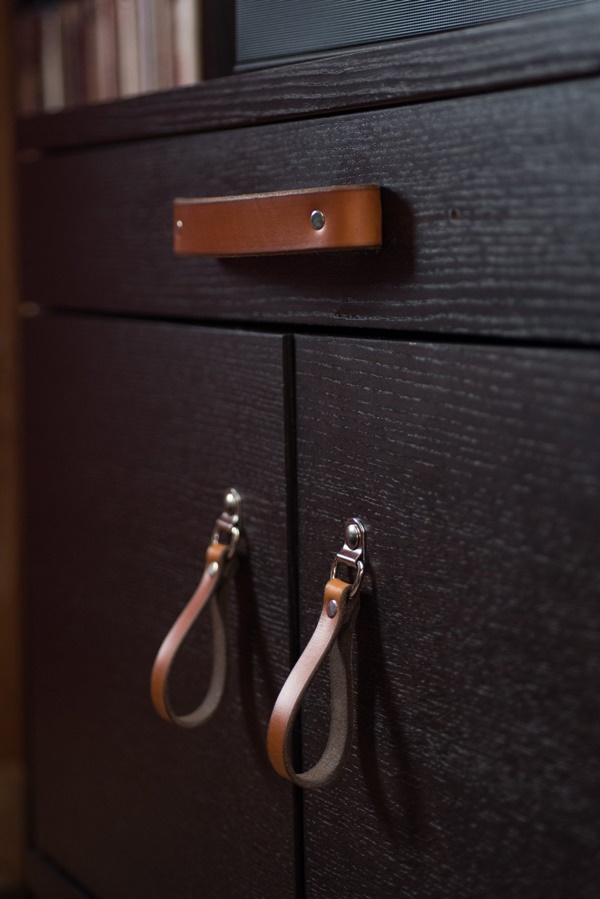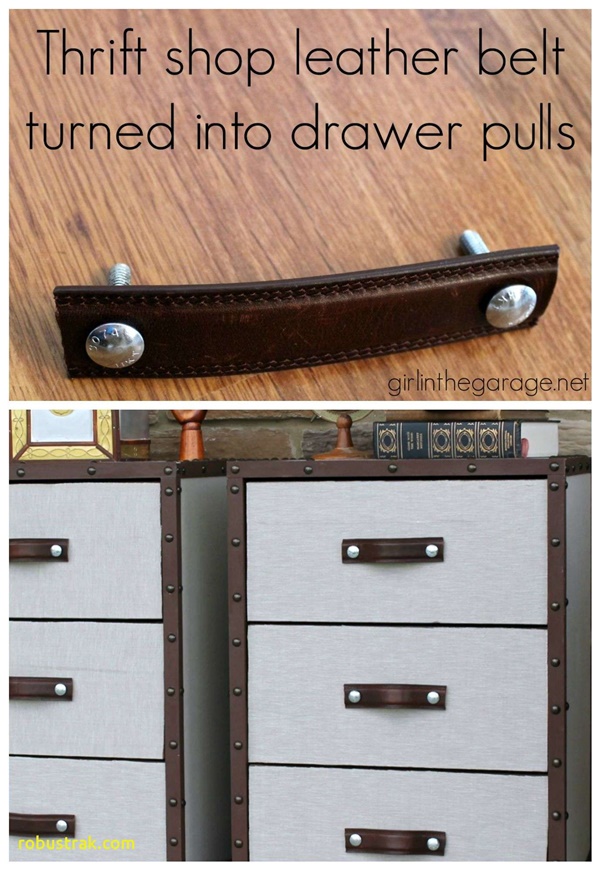 Drill a hole in the drawer and put in a nail. Now, make a small hole at the ends of the belt, and then all you have to do is input the belt into the nails as the handle. Ensure that the holes are sealed once you put it in the nail so that it doesn't come off when pulled.
Wrap Your Vase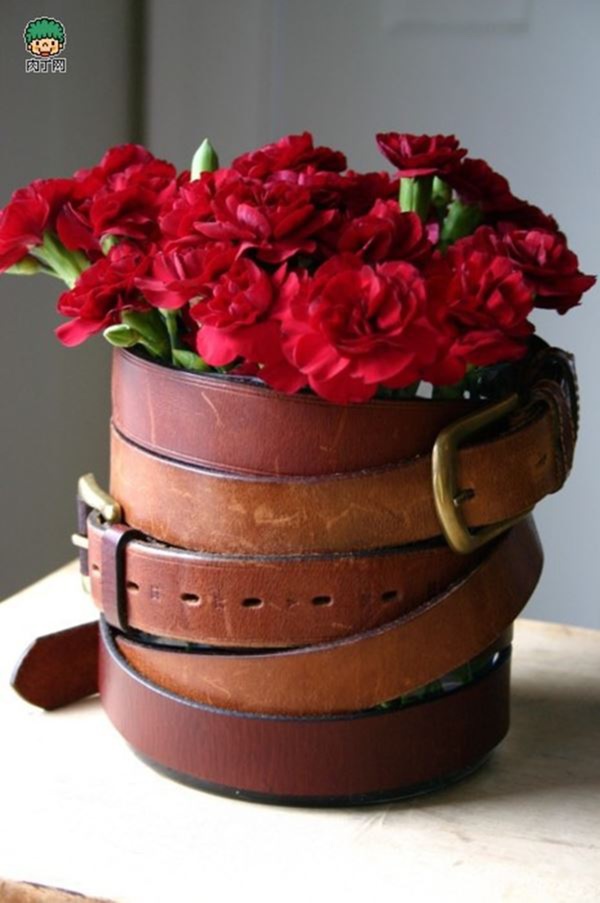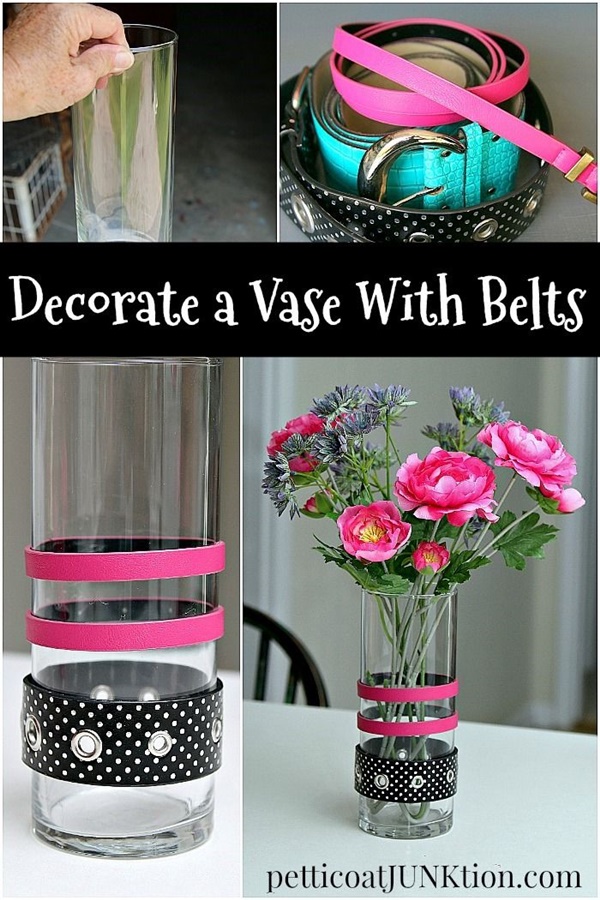 I simply love these ways to reuse old belts to decor your house. Choose the vase you want to decorate and take as many belts as you want. Now, all you need to do is glue it all together – just go round and round and wrap your vase up with trendy belts.
You obviously love craft ideas, or why else would you be here; right? Well, if that is the case, you really need to go ahead and read out about the Shuttlecock Craft Ideas.
Candle Holders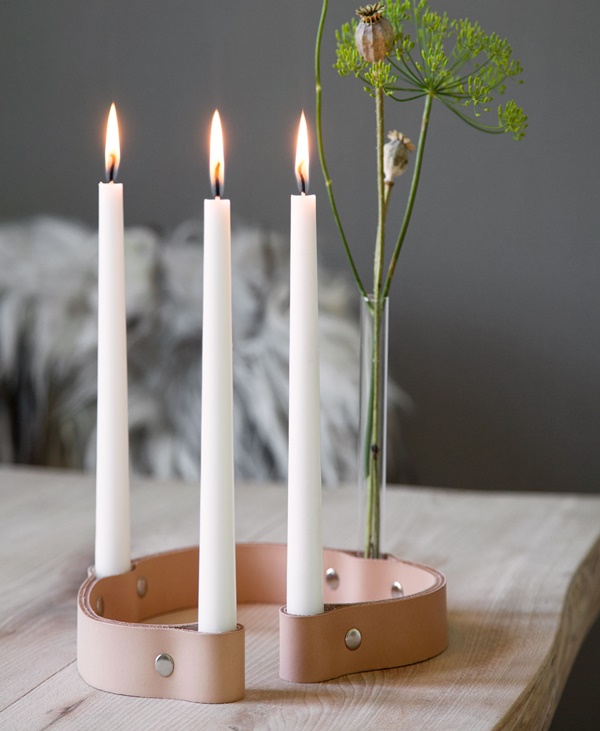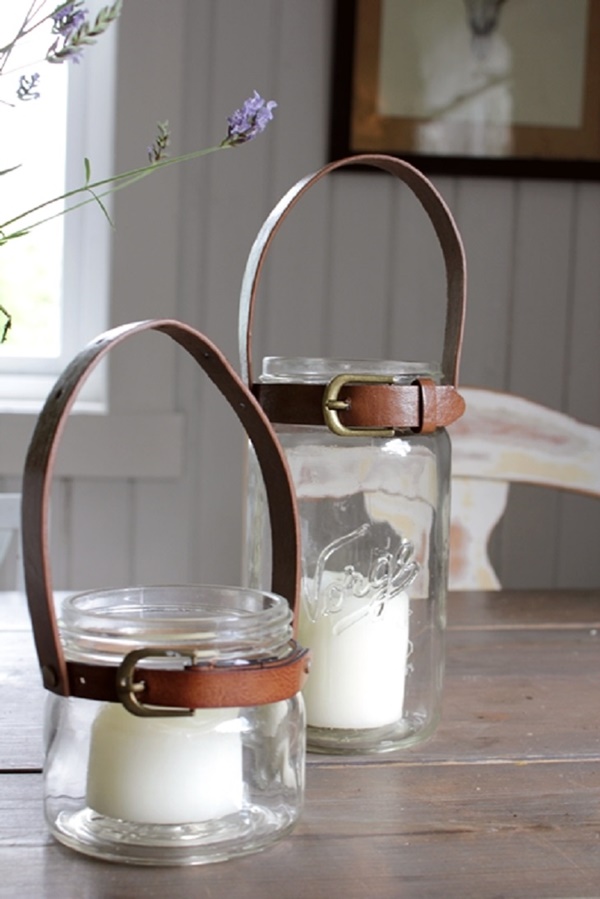 If you have candles that you would love to hang up as room décor, then here is the trick – take a belt, and wrap it on the brim of the candle. Now, take another belt and form a U-shape out of it, and attach it to one of the holes in the previous belt on the brim.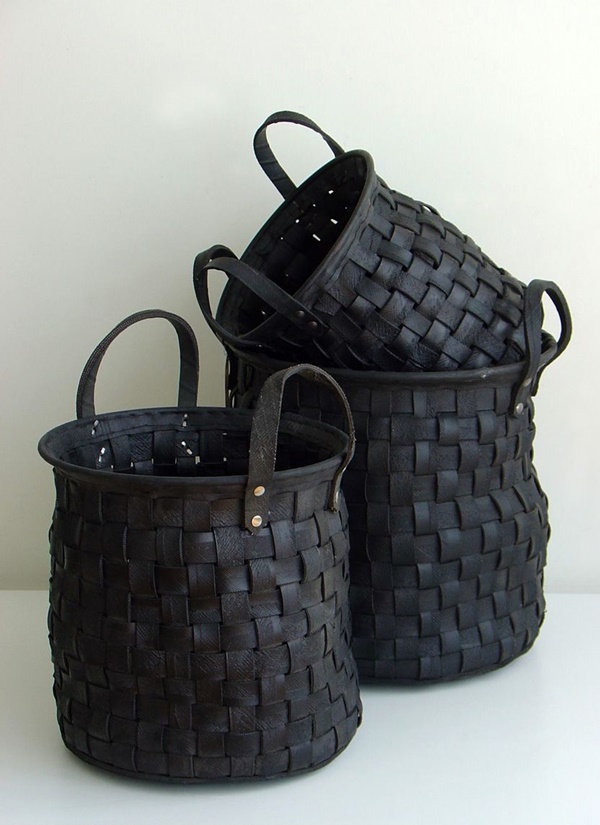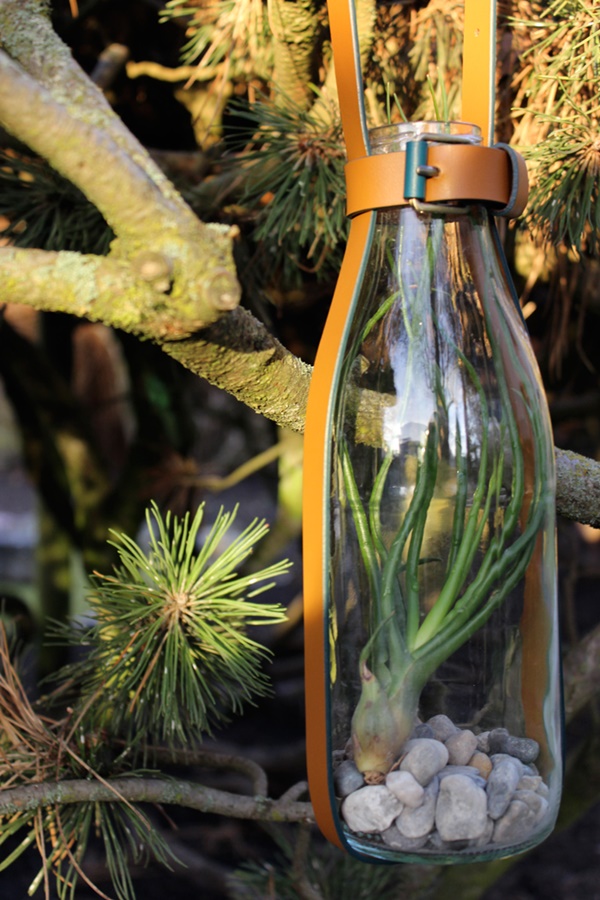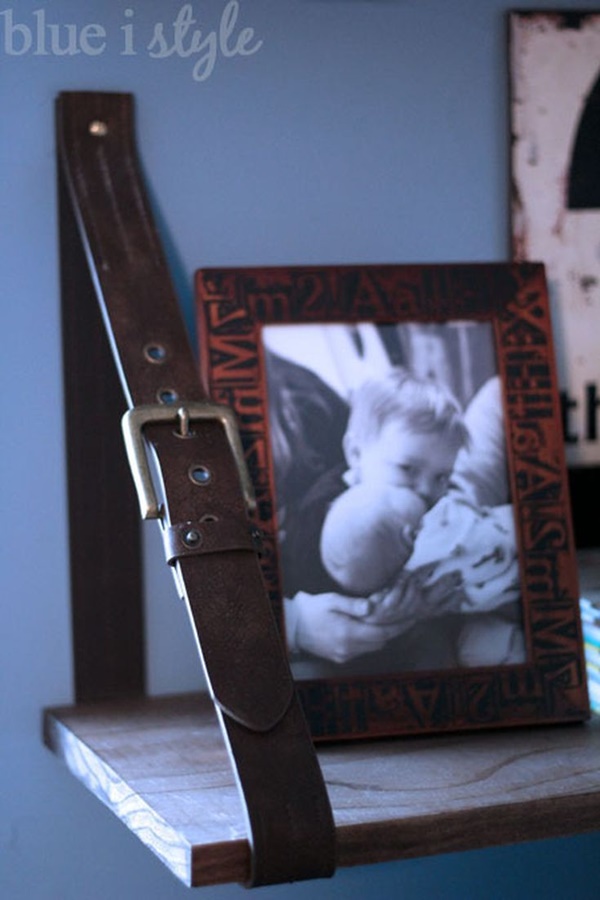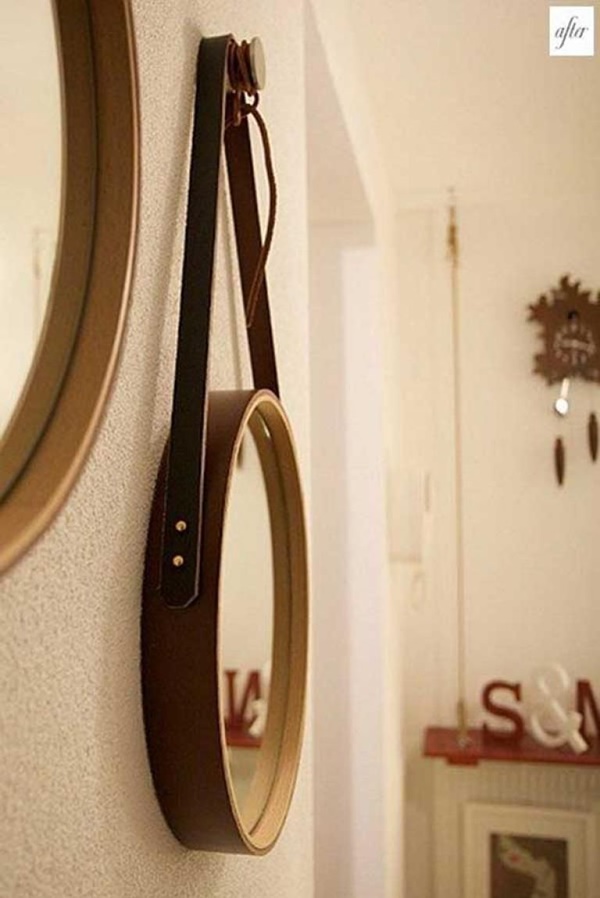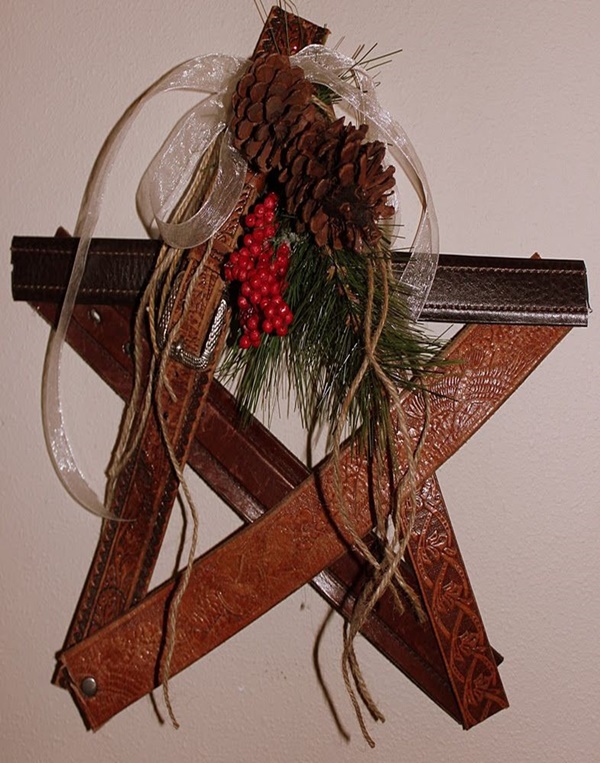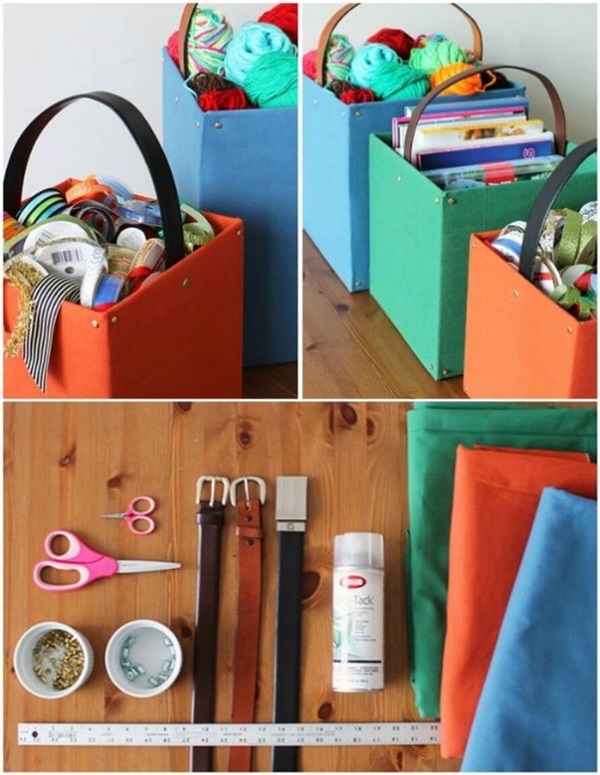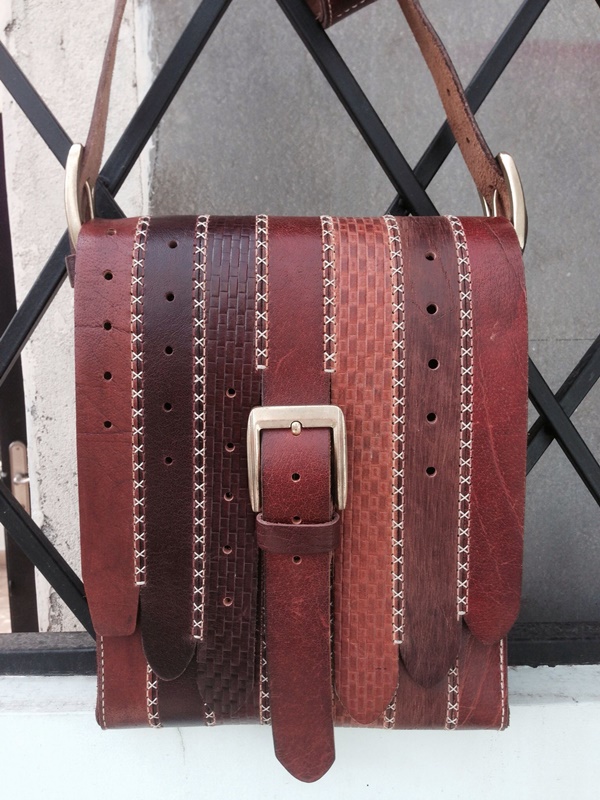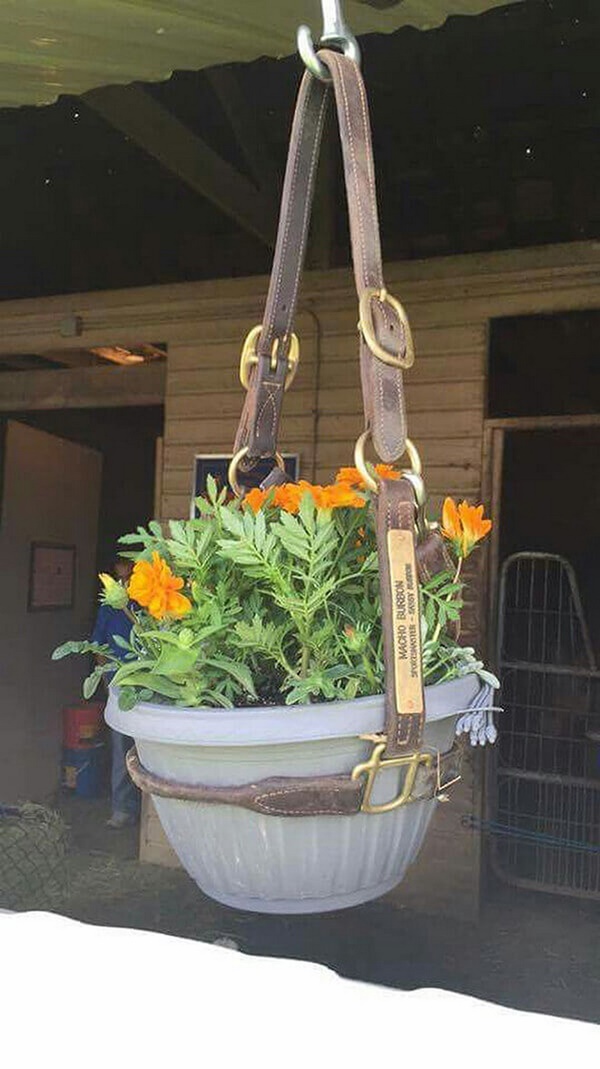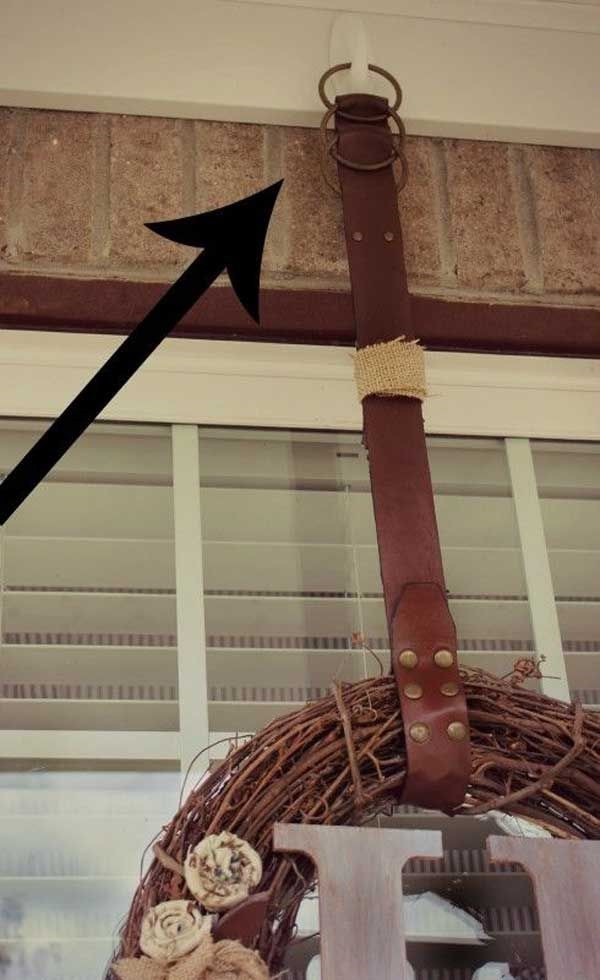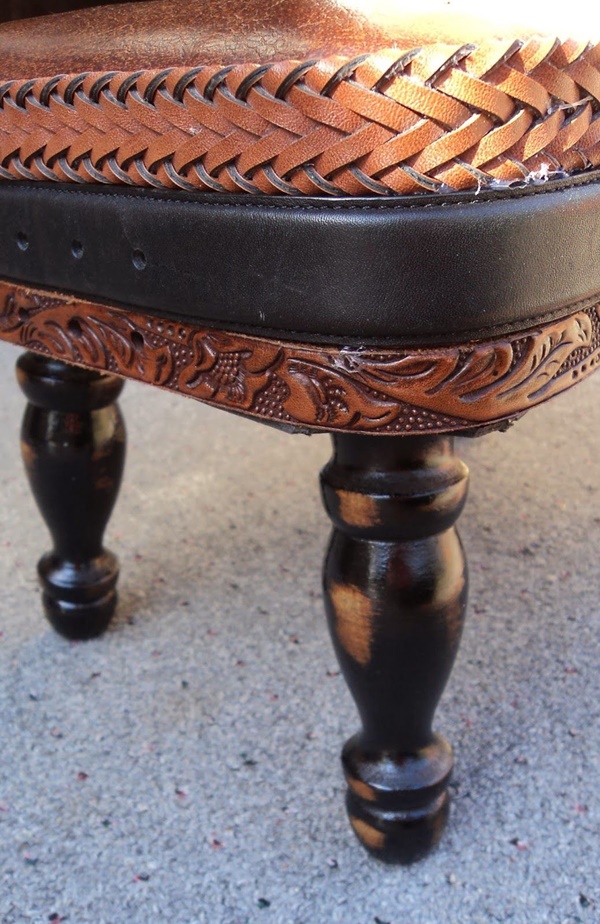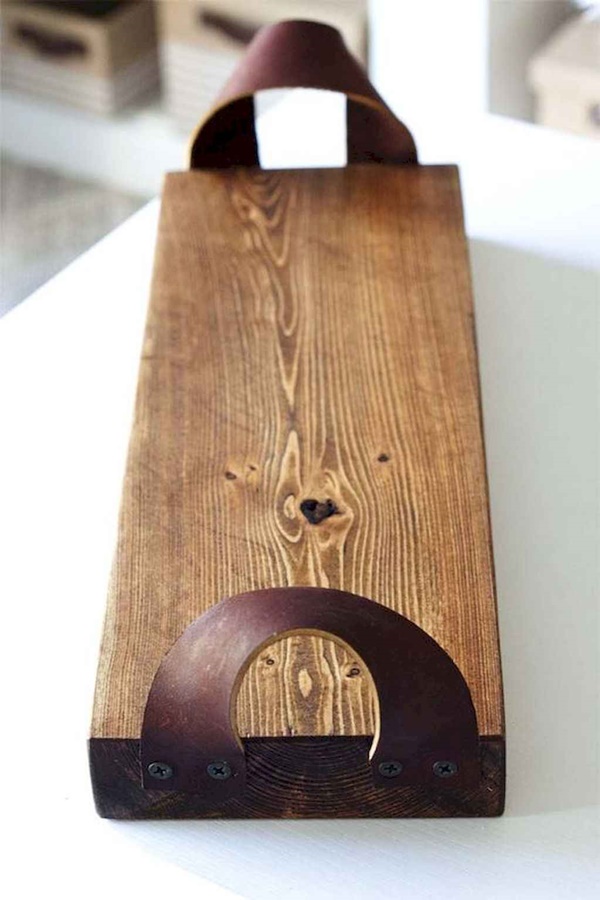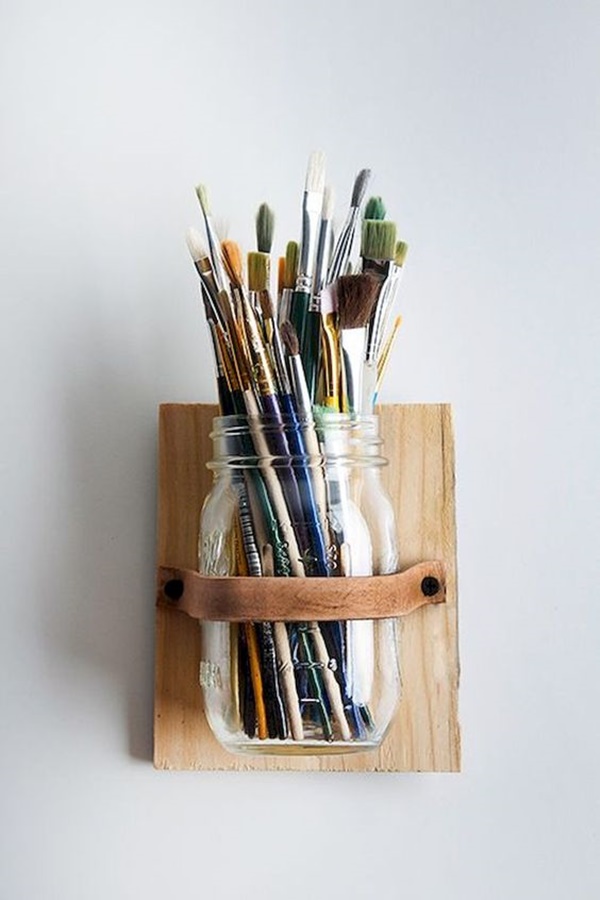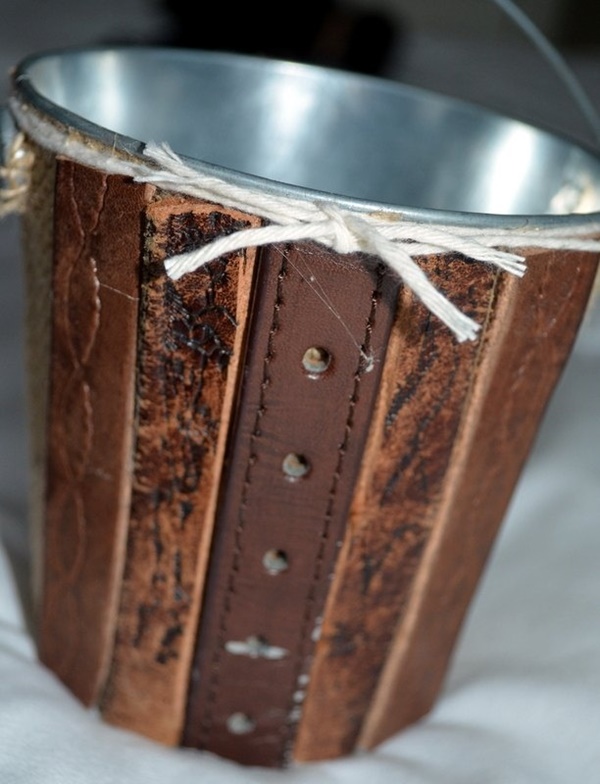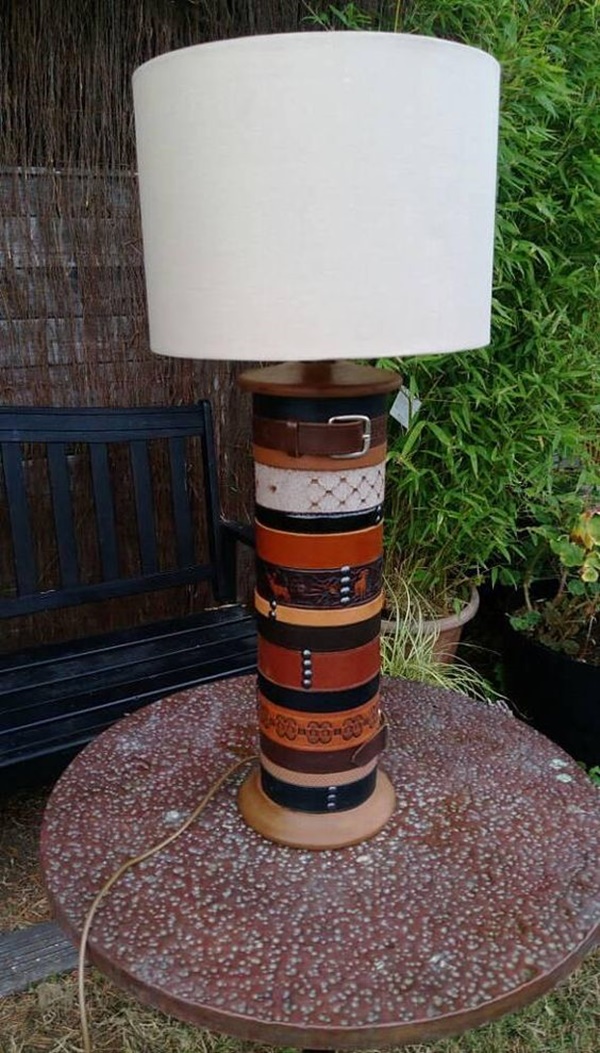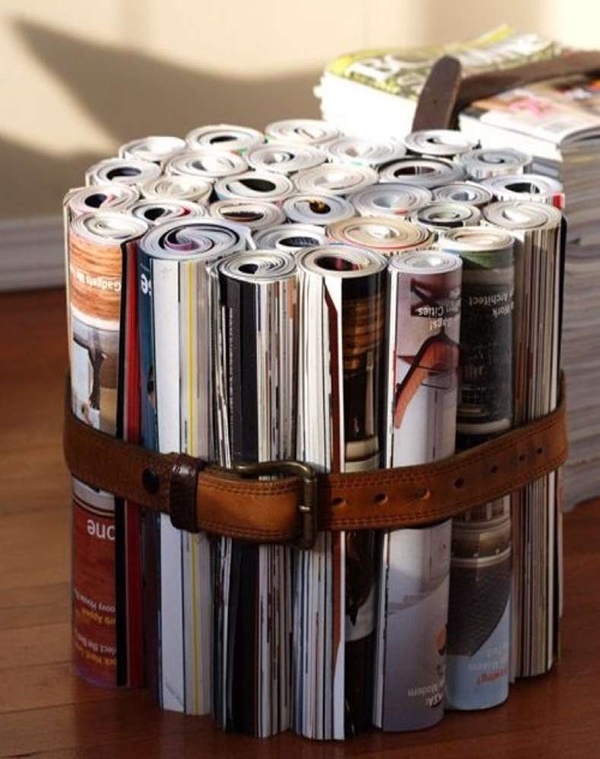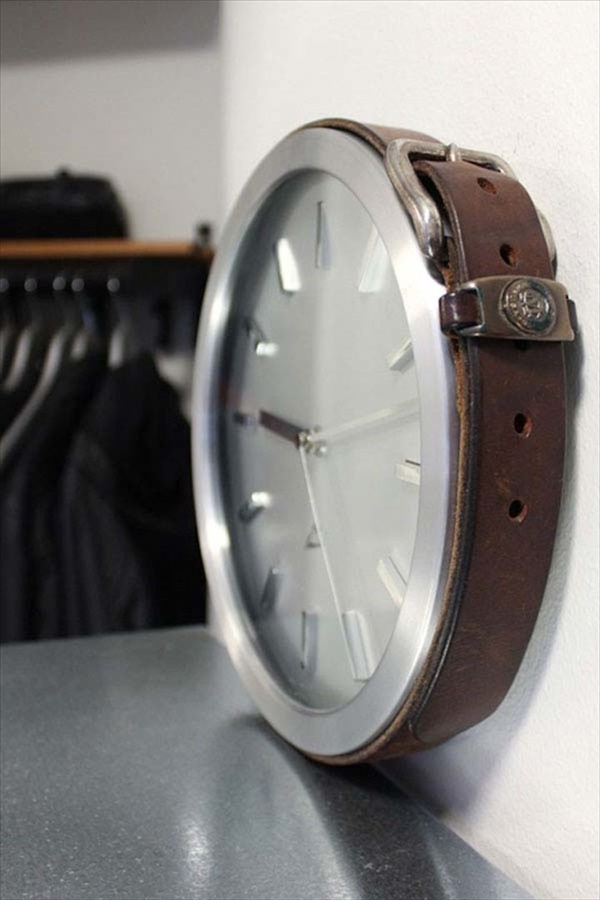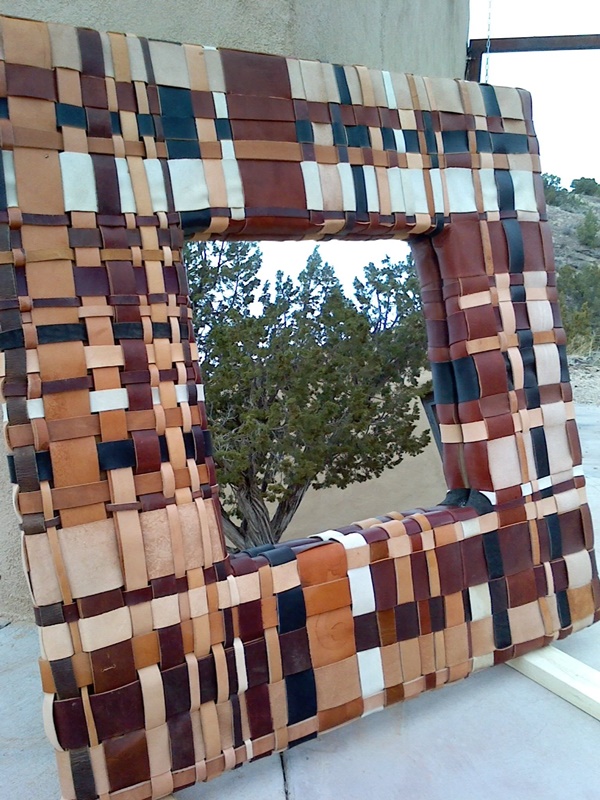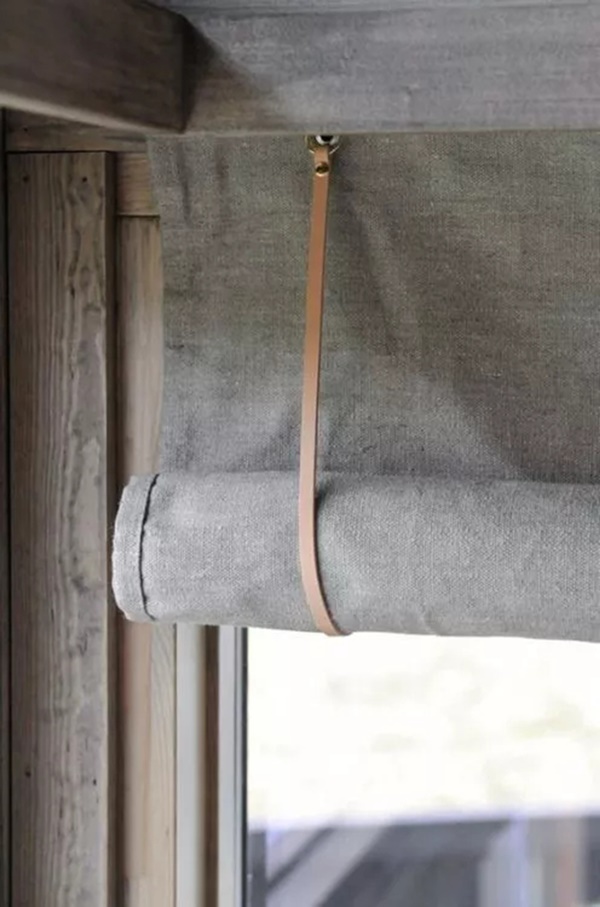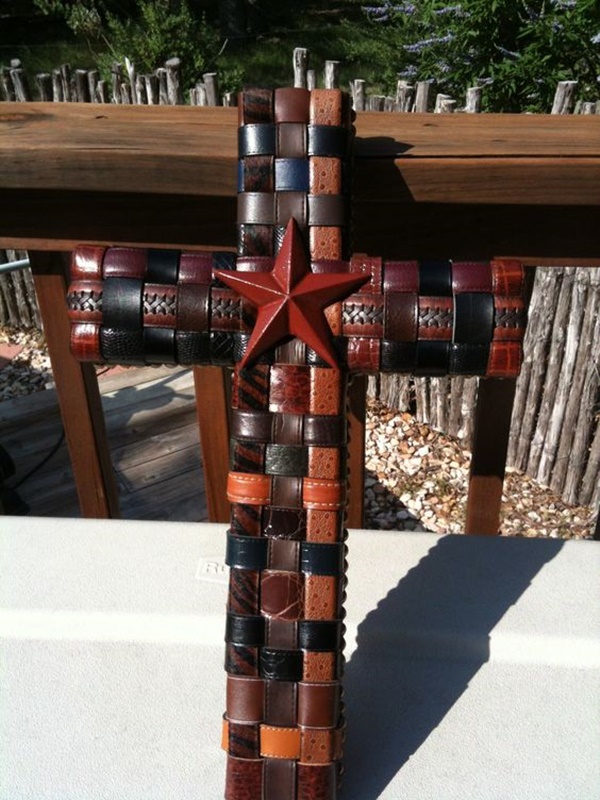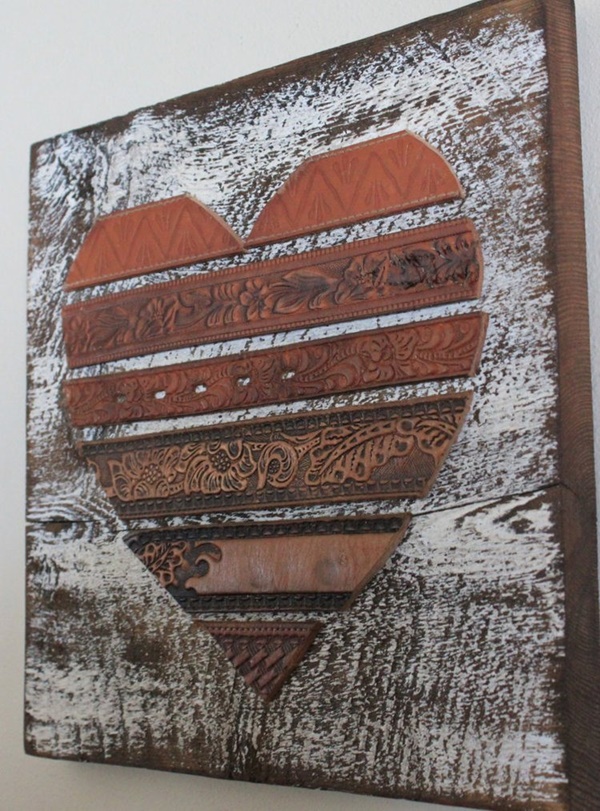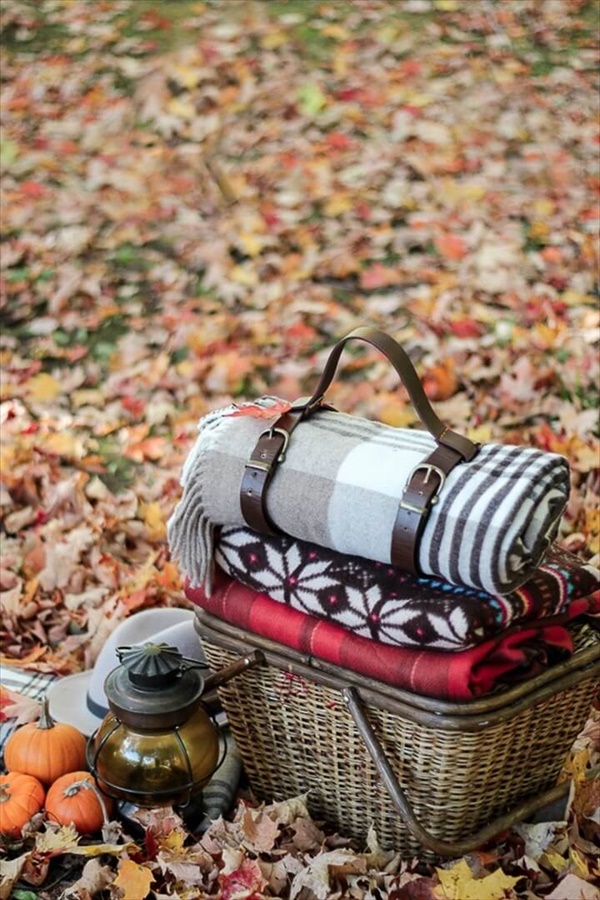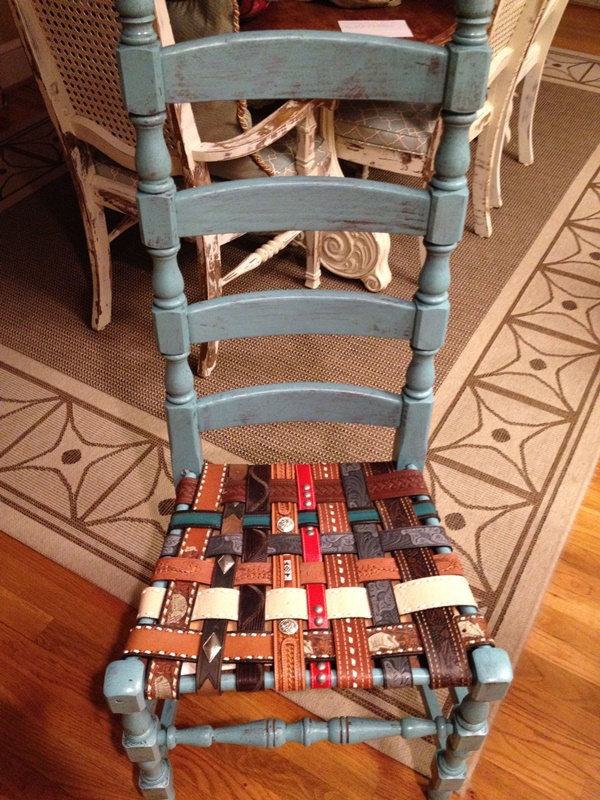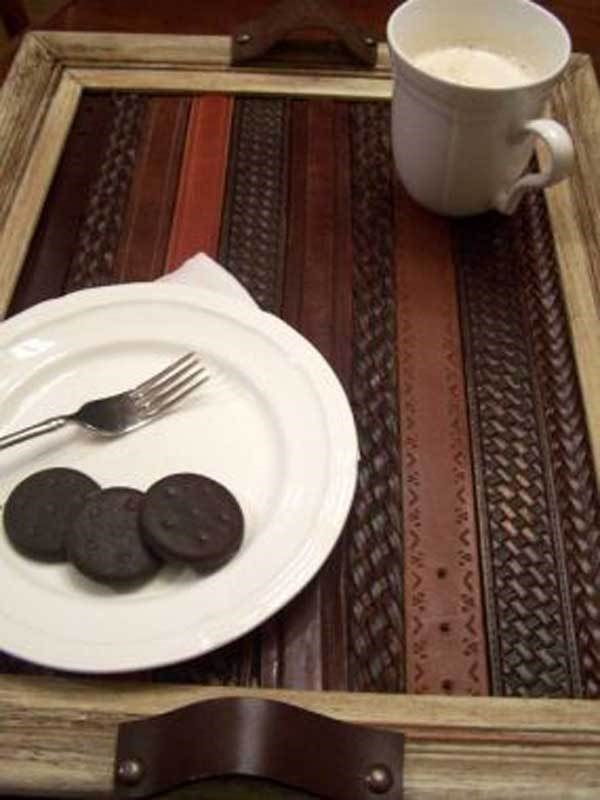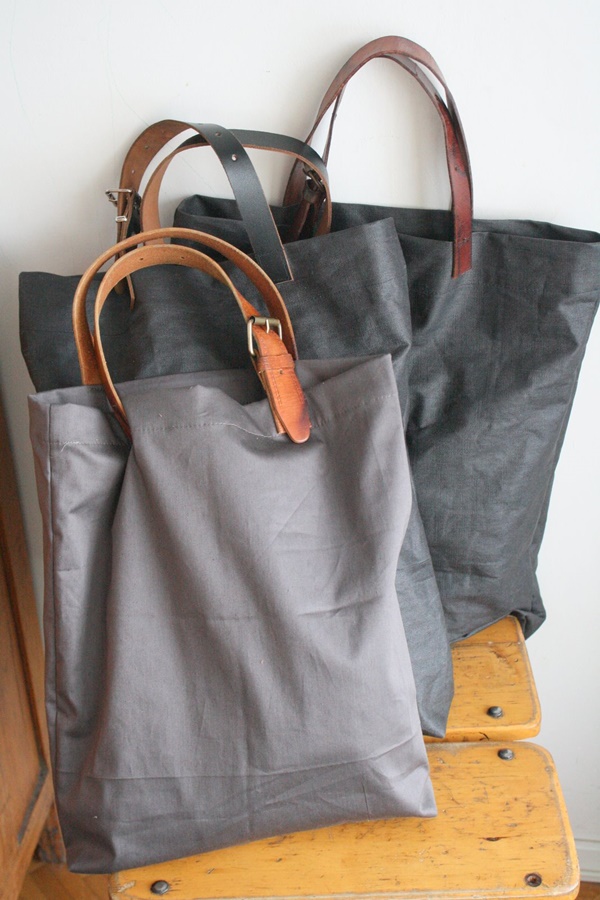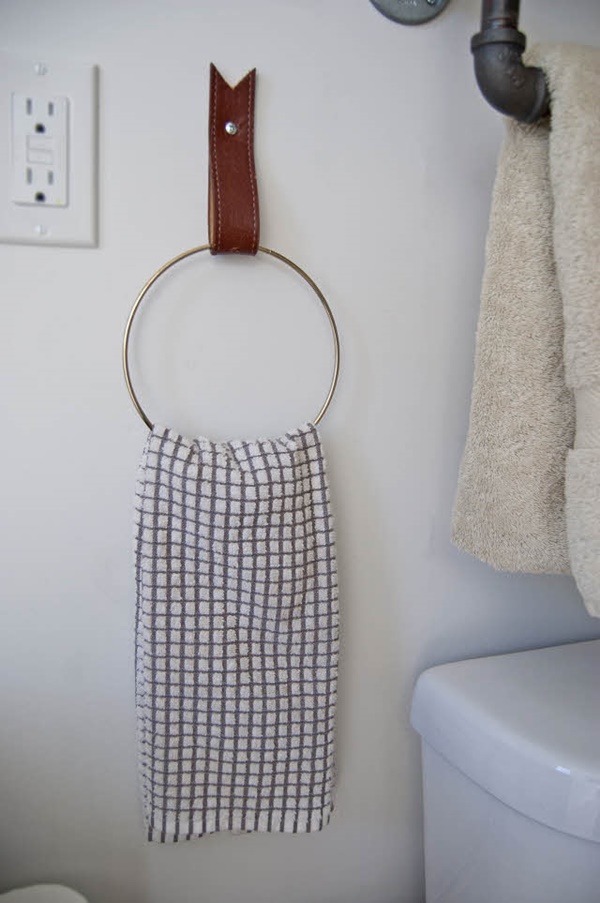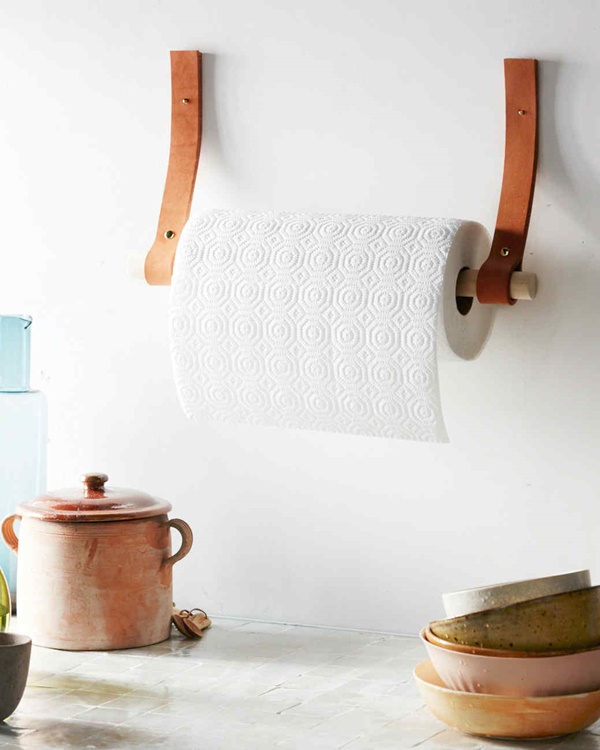 You can take inspiration from these Cool DIY Keys and Mail Organizing Ideas and make some for yourself.
Now that you have these cool ways to reuse old belts to decor your house, you are no more going to throw away the old belts. Get going.