Do simply throw away your empty wine bottles? If you have been doing so all this while, well you will regret to know that wine bottle and its cork can become great sources of decor or DIYs. Yes, believe it or not wine corks can become beautiful craft items. Also, they are super easy to work with and you don't need to be a craftsmen for this. All you need is a few simple art supplies and you are good to go.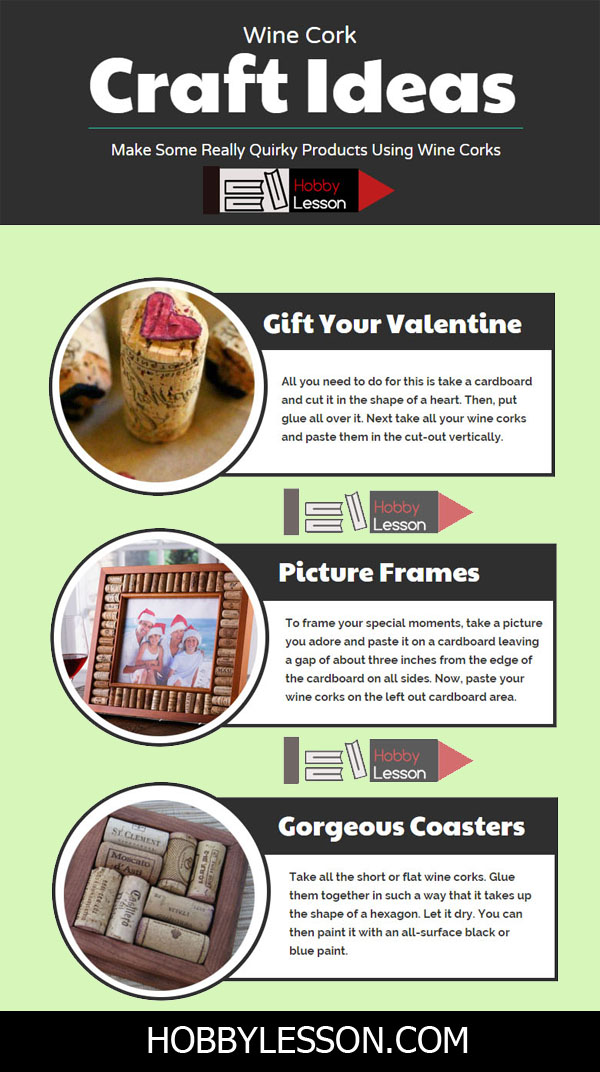 So if you are in to make some really quirky products using wine corks, then you can follow these amazing ideas to create some noteworthy items. side by side if you want to use a wine bottle for decoration, you can end up with making different kinds of things like lighting solution to even outdoor accessories. So grab the ideas we have collected and just start making something great in your home. You can use them for yourself or gift it to any friend and family members.
Candle Holders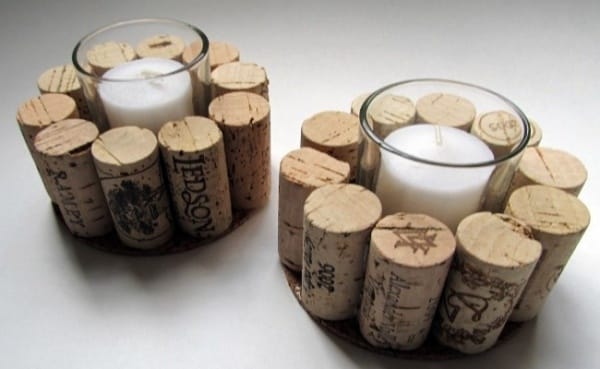 Image Source
Surprising, isn't it? Yes! Take a three inch diameter round cardboard and paste some of your tall wine corks by assembling them right next to each other like a domino with a superglue. Tie a ribbon with a beautiful bow on the outside. Place your candle in the middle and voila! Your candleholder is ready.
Hang your Ornaments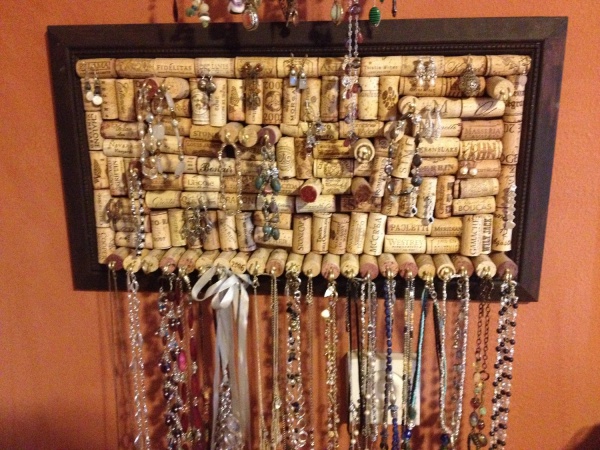 Image Source
If you are running out of space to store your stunning necklaces, use your wine corks. Nail around five or six corks in a line on the wall. Next, put a hook in middle on each one of them. Now you can hang your favourite neckpieces easily.
Gift your Valentine

Image Source
All you need to do for this is take a cardboard and cut it in the shape of a heart. Then, put glue all over it. Next take all your wine corks and paste them in the cut-out vertically. After it has dried up, paint it with light pink. It looks super cute.
Slay your Tray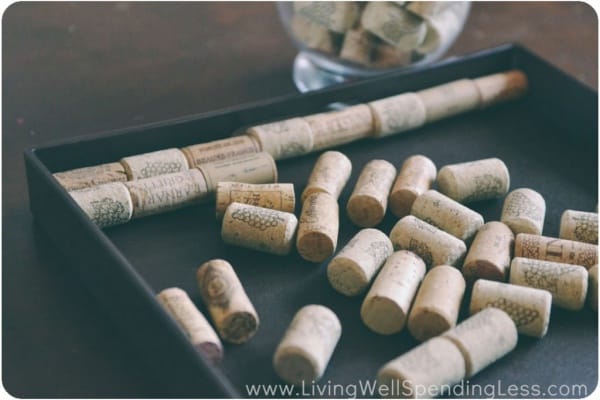 Image Source
Is there a party at your home next weekend? Need a tray? Well, transform your boring serving tray and put super adhesive on the base. Take your wine corks and lay them all over it. You will get a new service tray in no time.
Rustic mat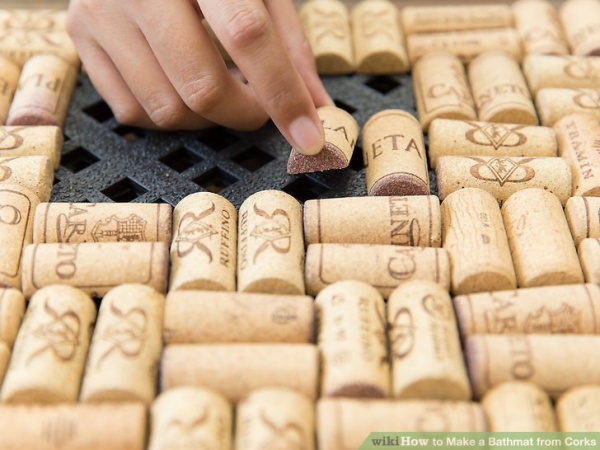 Image Source
You can create a bathroom mat for decorative purpose by pasting wine corks next to each other to create a rectangle of about 12 inch by 9 inch. They will give a vintage look to your place.
The Ultimate Key Chain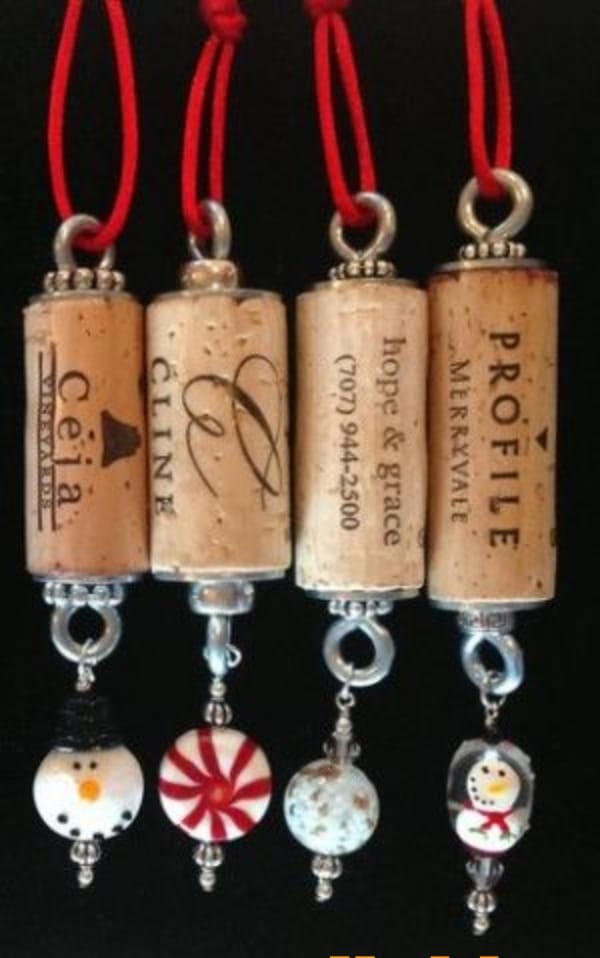 Image Source
This is a very useful DIY. Use your wine cork as a key chain by placing a small hook on the base of the cork. Put your key inside the hook and your key chain is ready. You can also paint or paste small beads on the cork.
Snowman Corks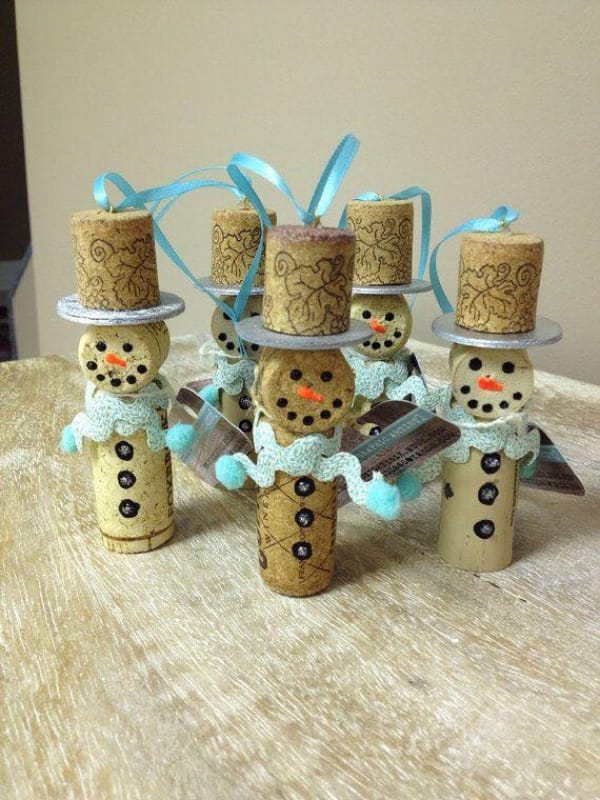 Image Source
They look very adorable once made. Paint your cork in complete white. After it has dried up, take a thin brush and make two eyes and an orange nose. Below it give him two black dots as buttons. Make many of these and decorate on tables.
Gorgeous Coasters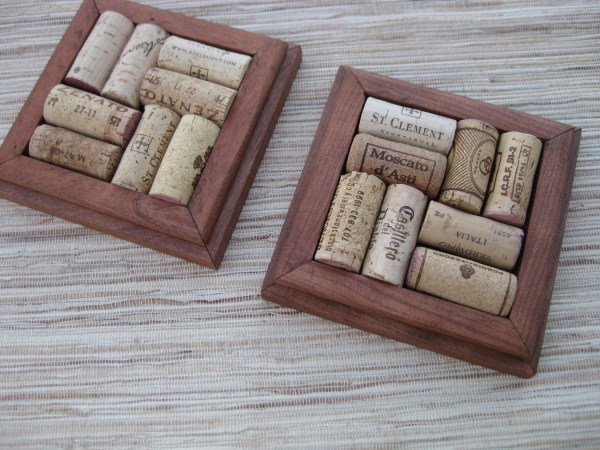 Image Source
Take all the short or flat wine corks. Glue them together in such a way that it takes up the shape of a hexagon. Let it dry. You can then paint it with an all-surface black or blue paint. You have got yourself some really cool coasters.
Picture Perfect Frames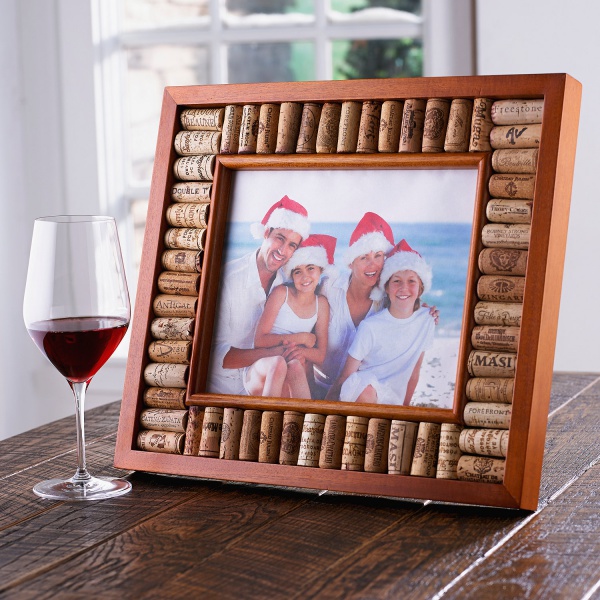 Image Source
To frame your special moments, take a picture you adore and paste it on a cardboard leaving a gap of about three inches from the edge of the cardboard on all sides. Now, paste your wine corks on the left out cardboard area. Your picture frame is ready in no time.
Wall of Fame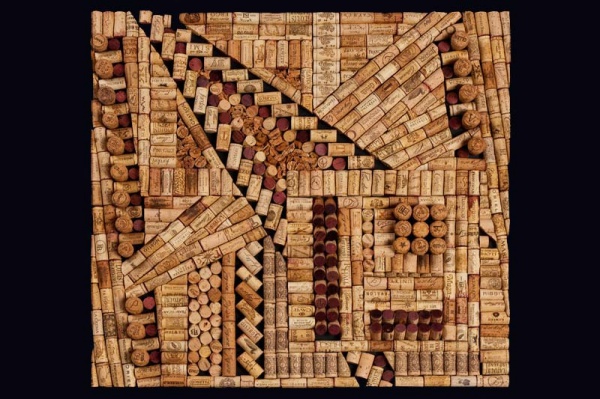 Image Source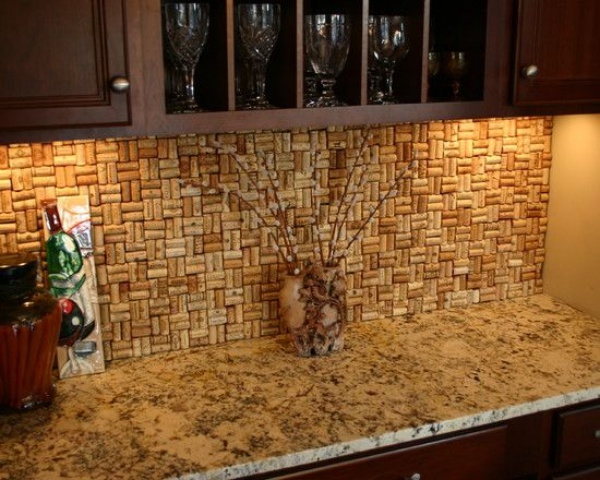 Image Source
If you have a boring wall in some corner of your home, choose that spot and put super adhesive on the area of coverage on the wall. Next paste corks in that part and let it dry. After a day or two, decorate it with glitters or beads. You can also paste photos or your favourite quotes.
If you notice carefully, you will obviously find one or two wine bottles lying in any corner of your home. There is no use of it and finally it will get its place in the dustbin after few days or months. But the fact is that if we really find anything interesting to make Bird Feeder with that unused wine bottle.
Wine Cork Craft Ideas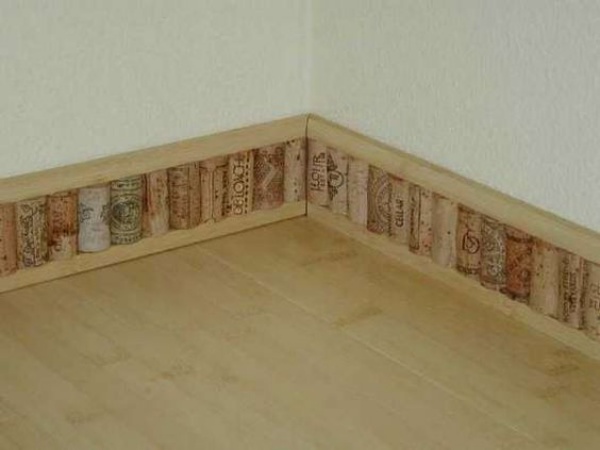 Image Source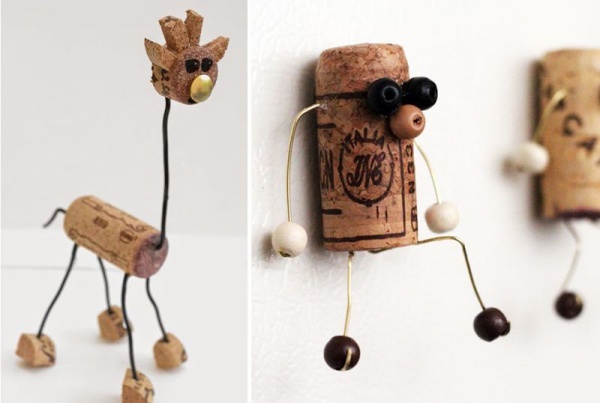 Image Source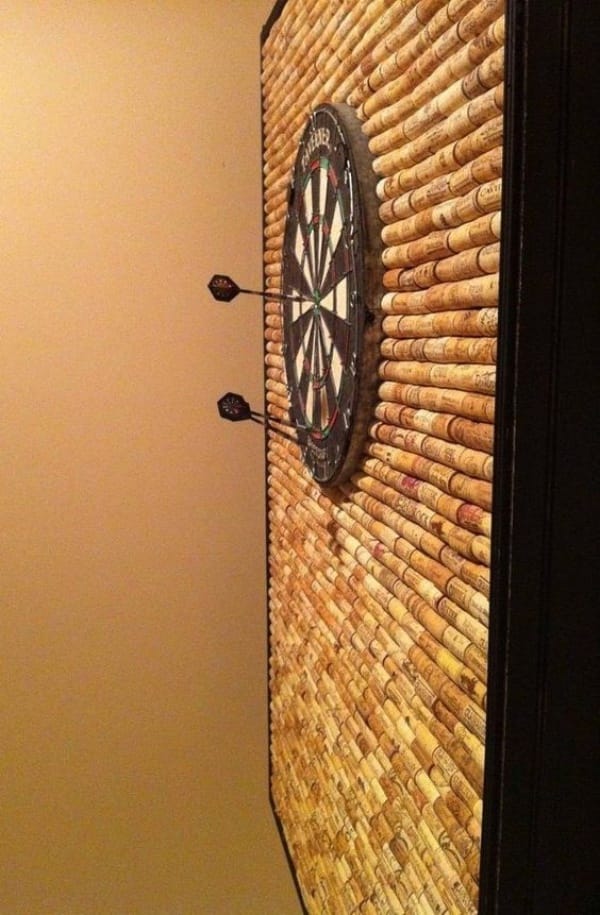 Image Source

Image Source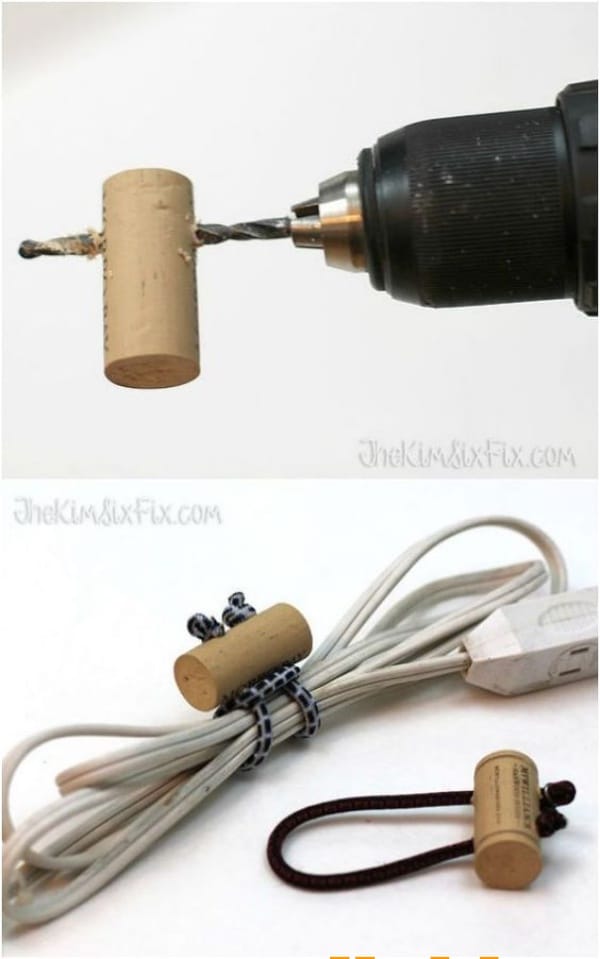 Image Source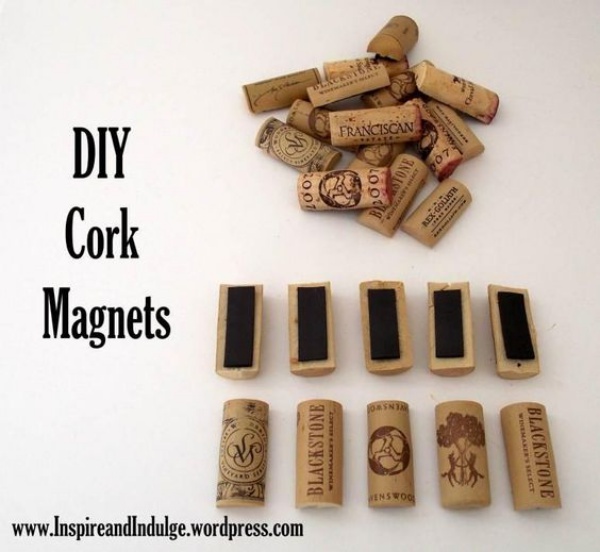 Image Source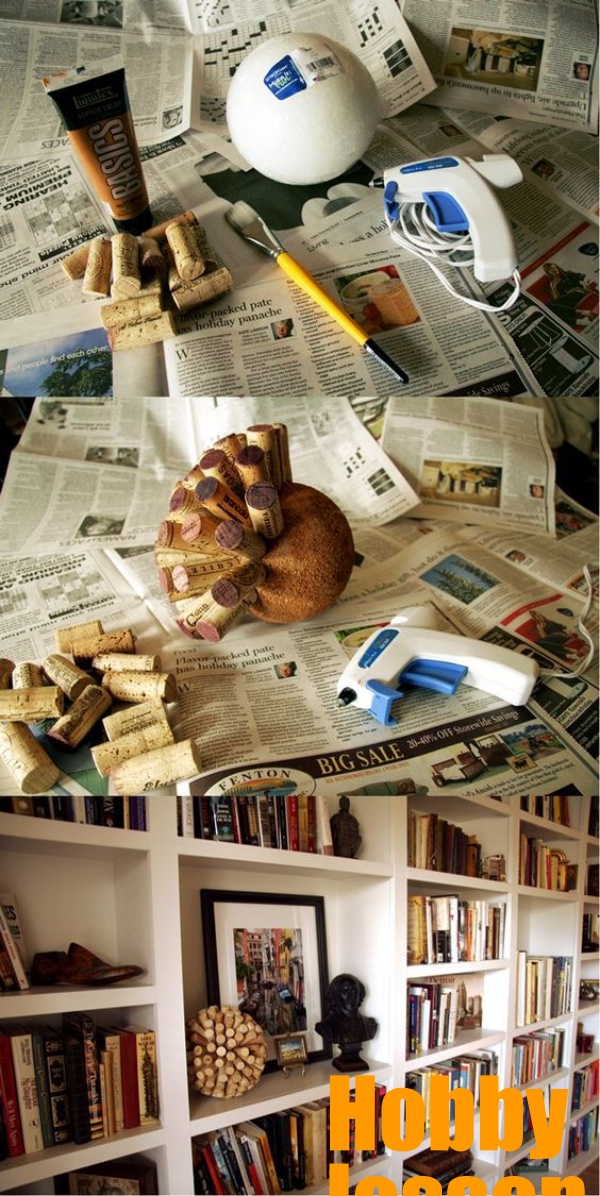 Image Source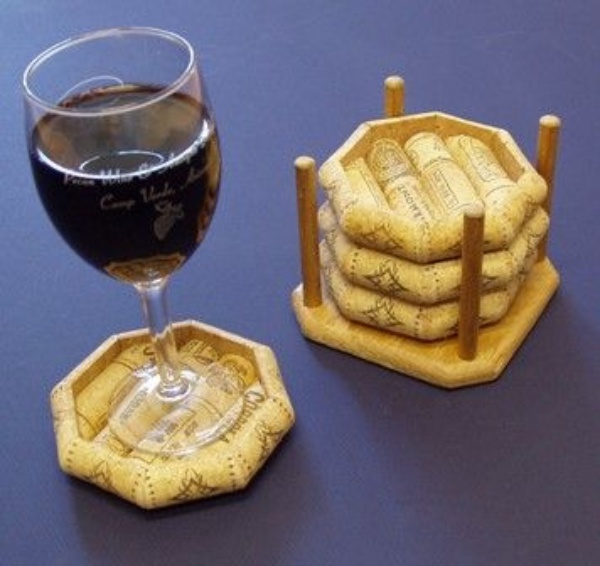 Image Source