Whenever we think of keeping our things organized in a home or office, the small things makes us mostly confused. It's relatively easy to arrange the big things than keeping the small things organized inside the home. So mostly we think of this big things first as it is firstly noticeable and visible around us. But the small things are very prone to get missing from here and there because of their size. And it seems that the small things are the most important ones. So from now on, we should spend some time organizing or arranging the small thing in a clever way. Here are some ideas that will guide you all.
Clever Ways to Arrange the Small Things:
1. Desktop Storage: So for this you will have to collect some boxes of different sizes and shapes and then decorate it so that it looks beautiful. Place it on top of your desk and keep all the desktop junks inside it. This will keep all of them organized and you will help you find the objects quickly.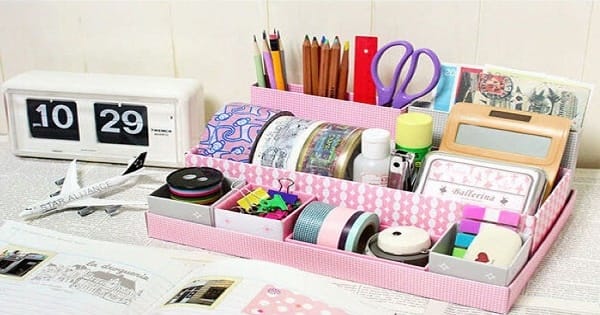 2. Bobby Pins Holder: If you use bobby pins for your hair, then you should also know how to control them. Keep all your bobby pins inside a magnetic paper clip holder for better results. So no more, you will find the bobby pins lying here and there.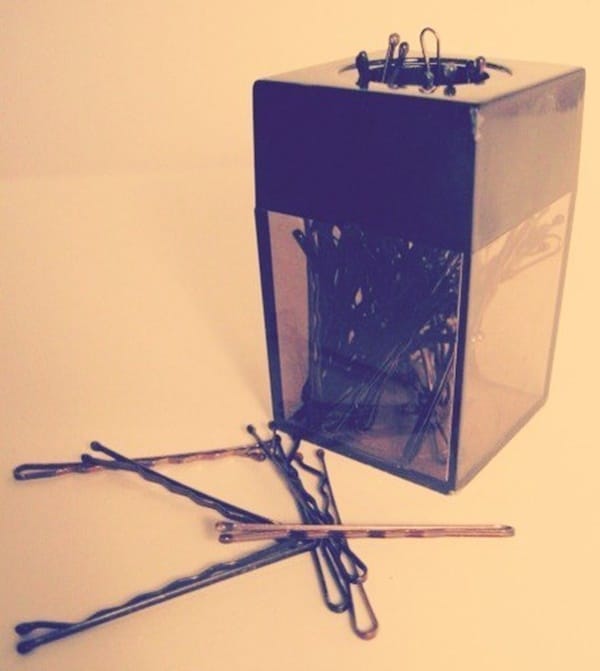 3. Book shelf under your bed: When you really don't have any space to place a bookshelf in your house you should obviously go for some other clever ideas. It's not possible to throw away the books from our house so we will have to look for way to keep it. Just see this idea and it will solve out your purpose.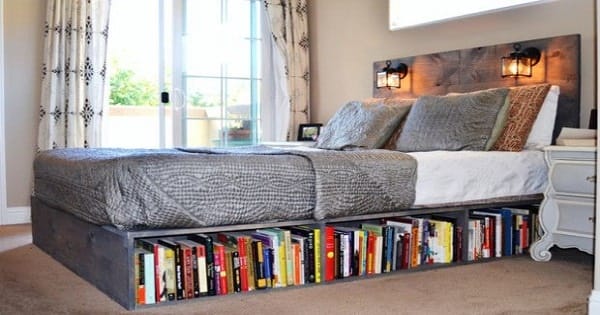 4. Hair Ties holding Carabiner: No one ever imagined that carabiner can be used for such a purpose. Yes now you can use a carabiner to keep all your hair ties organized. So from now on, you will not have to roam around the house looking for your hair ties. Forget all those.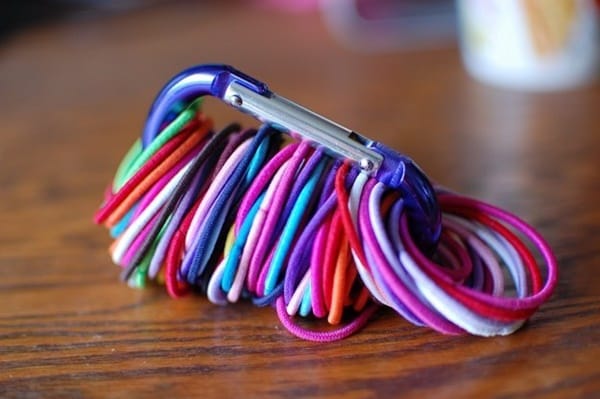 5. Jewelry Ice Cube Tray: Just buy two ice cube trays from the market, which we use in the refrigerator. It will work as your jewelry tray also. So from now on instead of it keeping it inside the refrigerator, keep it inside your drawer or shelf to keep all the jewelries organized in a single place.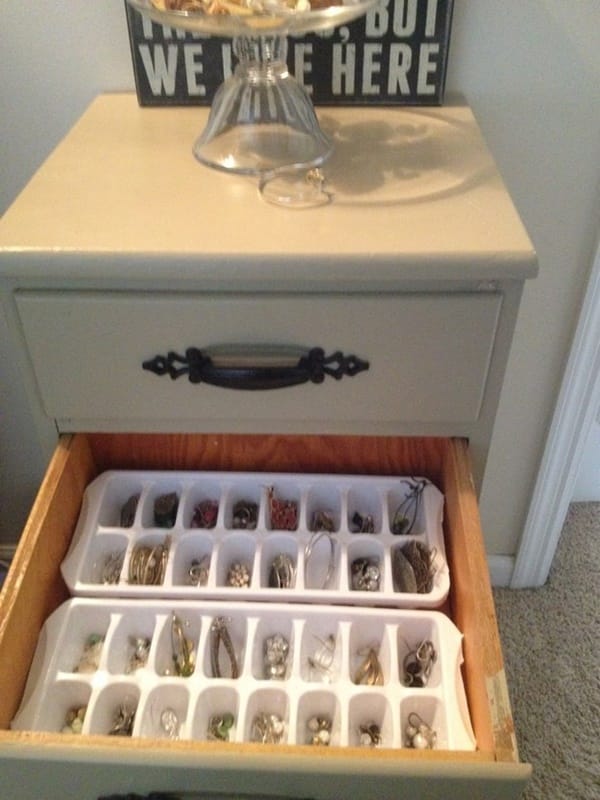 6. Muffin Trays to Organize Office Supplies: Think about the old muffin trays and how it can help you in keeping the things arranged. Yes, it can do a lot for you. Take the old vintage muffin tray and clean it nicely. Put it inside a drawer and put all the small office supplies inside it in an organized way.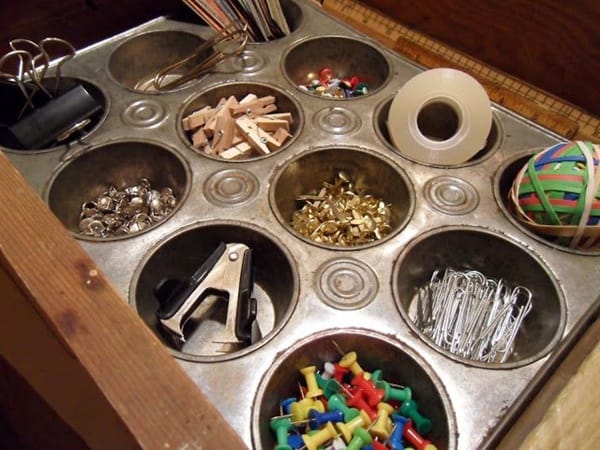 7. Jewelry Organizer for keeping Nail Polish: You can now use anything creatively. If you have jewelry organizer that you don't use anymore and keep your jewelries in a different place, you can use that organizer to store all your nail polish collections in a single place. It will also help you to find the shades quickly when in a hurry.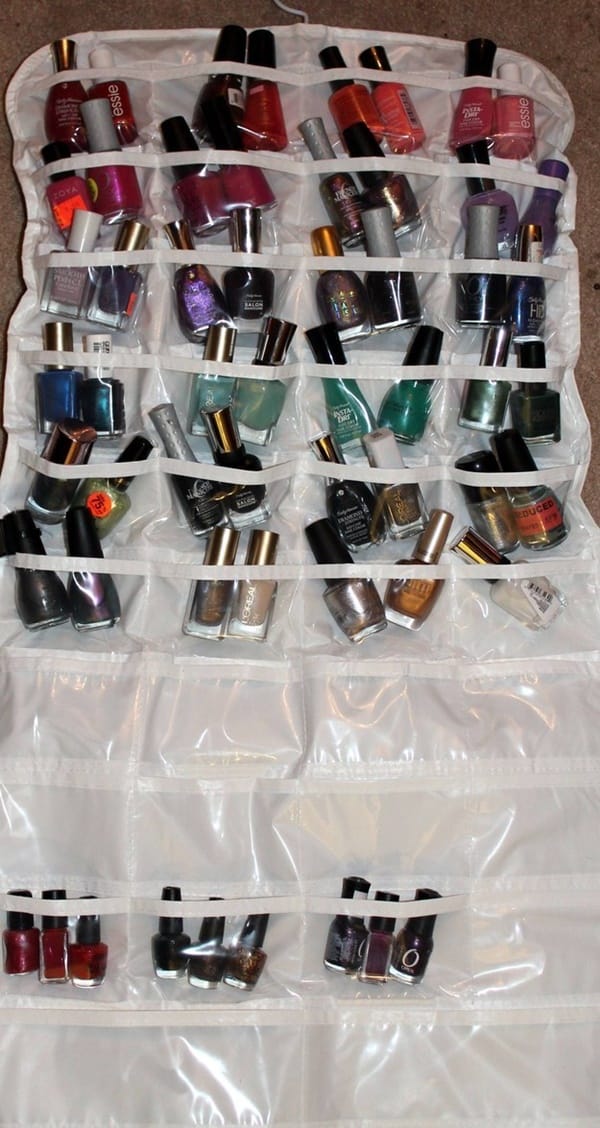 8. PVC Pipe Storage: Here's an awesome idea that will be liked by anyone and it is also very unique and helpful. Take some length of PVC pipe and cut it in equal length. Just paint it beautifully with your favorite colors and now you will be using it for a complete different purpose. Store all your under wears in it and keep all of them organized in a single place as it don't looks good under wears lying here and there in your room.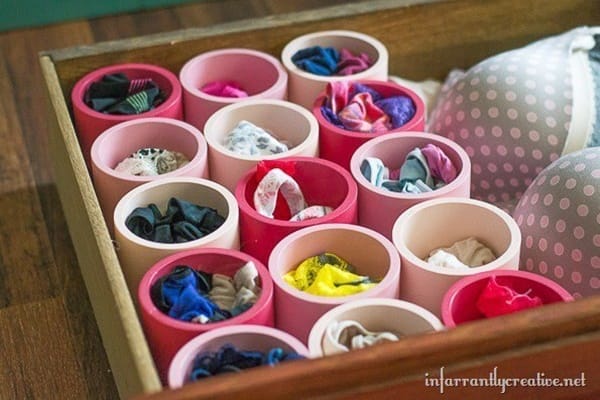 9. Mason Jars for Toothbrush: How many family members do you have? Okay now arrange for the same numbers of mason jars and take it to the bathroom. Give everyone their separate mason jar for storing the toothbrush and toothpaste. Isn't it very creative? You can also use cartoon character cup instead of mason jars. So use your creativity according to your wish.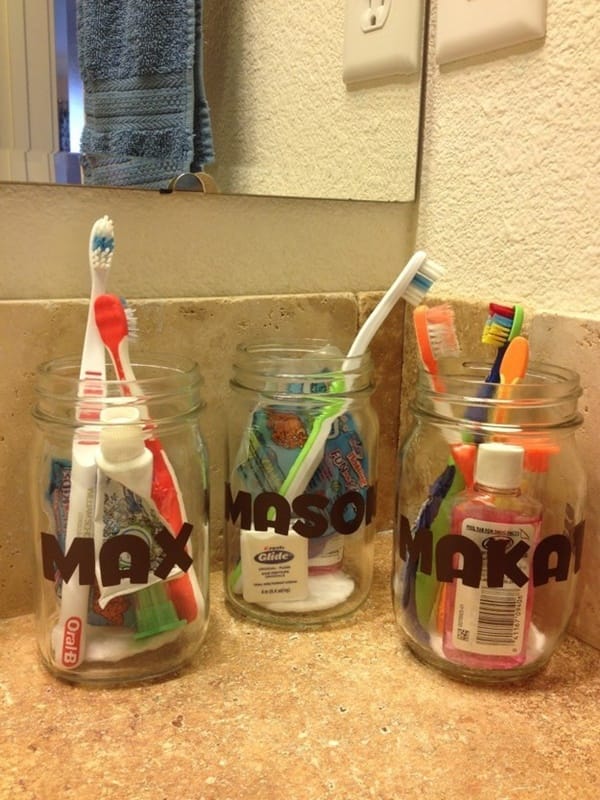 10. Tea Tin for Scrapbook Storage: Look out at this amazing Idea. Take an old tea tin and you can use it for different purpose. The best one is that you can use it for storing all your scrapbook papers and that look nice with decoration. It's a very simple idea that you can go with.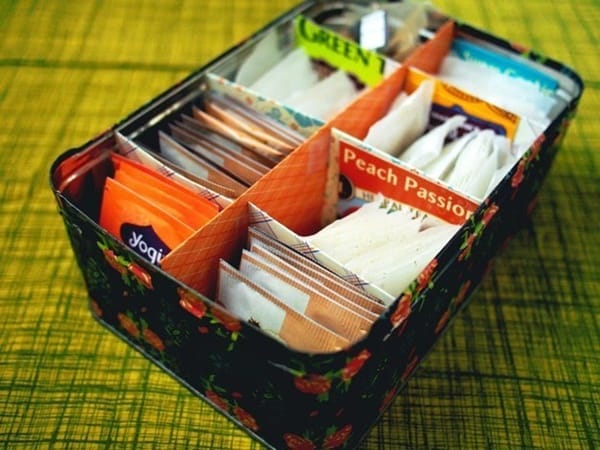 So here were few of the ideas that will help you to keep some small important things in an organized way. Isn't the ideas were too cleverish? So check out our other articles also that deals with keep the home organized or some tips to keep the house clean. If you really liked this article on clever ways to arrange the small things, don't forget to share it with your near and dear ones.