Wallet, the most important accessory which you never forget to pick up before you go out of home every day. The importance of this accessory is beyond any doubt and now a day having a cool, classy and chic wallet has become a style statement. You can find lots of branded and high quality wallets made up of black or brown leather in different stores. There was a time when only men were supposed to use wallets but today the conception has been changed and many women are also using stylish wallets. But have ever thought of, how it would be if you can make your own customizable wallet which is durable, funky, and quirky and does not need pocketful of money to buy it? Yes, friends we are talking about DIY paper wallets. In this article we will be guiding you how to make your own paper wallet that will be fun and you can arrange all of your private documents, cards, and money inside it giving it your personal touch. So without further ado, let's jump into the article to view some really cute ideas of paper wallet.
Cute Ideas of DIY Paper Wallet:
1. Paper wallet with a flap cover: This is the easiest way to make a paper wallet. The things you need are everything which you have at home. A large paper that you can cut out according to your desire, a pencil or pen to draw on the paper piece and a scissor to cut the papers. Just look at the link to get more details.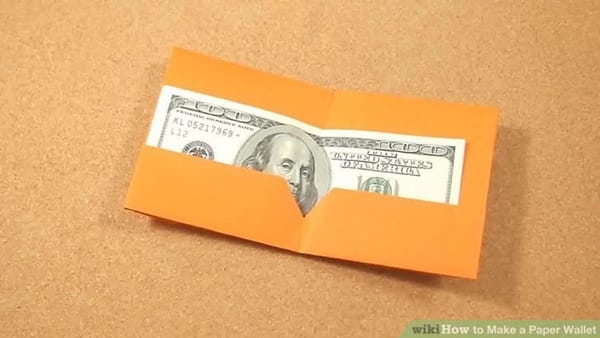 2. Hamburger fold wallet: as the name suggests this wallet looks like a hamburger as it unfolds like that. You need an 8.5"*11" sheet of paper for this. Fold it into halves and then open it. Now fold the open ends into the middle so that there remain 4 layers of papers. Follow this tutorial and have your perfectly shaped wallet.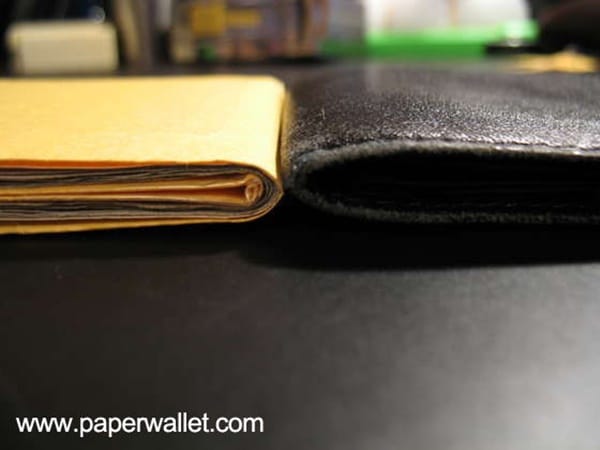 3. Wallet having pockets: To make this cute thing you have to fold your paper into eights. Then the next step is to create six one-inch cut along the ridges. Then fold the second and forth flaps. Next you have to draw lines and narrow diamond at the required positions. Next you need the paper knife to cut them properly and refold your new friend to give it shape. You are all done.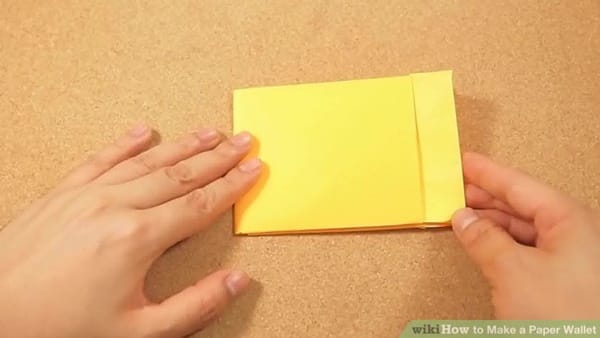 4. Wallet without scissors: How cool is that to make wallet without even using scissors. Use colorful papers and fold and refold it as shown in the tutorial. At the end unfold the wallet tuck them into the flaps, fold it again and your wallet is ready.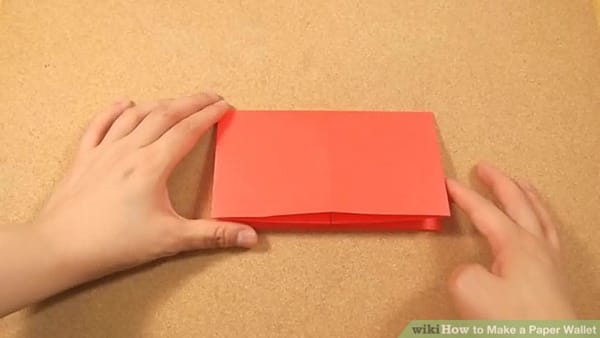 5. Paper bag wallet: Looking for something more funky and interesting then this pick is surely going to amuse you. To make this you need a 8"x14" brown paper bag, Triple thick luster, Adhesive, Stapler, Paint Brush, Paint or color and Scissors. The making is a bit tricky but it s worth your effort. This tutorial will keep you going.
6. Washable craft paper wallet: If you want to make an eco friendly, light weight, thin wallet that is washable and easy to use you can go for this water resistant, craft paper wallet. Washable paper is a type of biodegradable material that is 0.6 mm thick and it is also iron able. This paper is long lasting for many years but when left to nature it will start to biodegrade.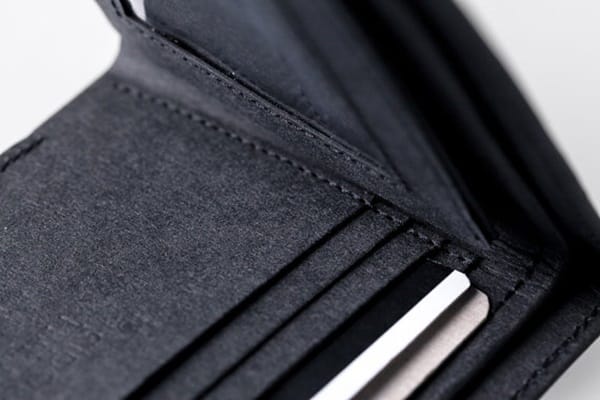 7. Scrapbook paper wallet: Scrapbook papers are usually thicker than the normal papers so you can hope to make a kind of durable wallet for yourself. You can choose any design of your choice and can use colorful scrapbook papers to make your paper wallet more attractive. Use normal sheets of 8.5" x 11" size and cut it into proper shape.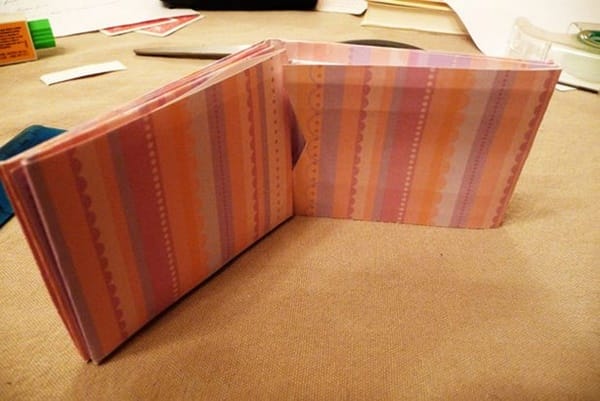 8. 5 pocket paper wallet: Start off with a normal 8 by 11 inches sheet and fold it into halves. Then after opening it again fold it into fourths by folding the halves over. Here goes the tutorial.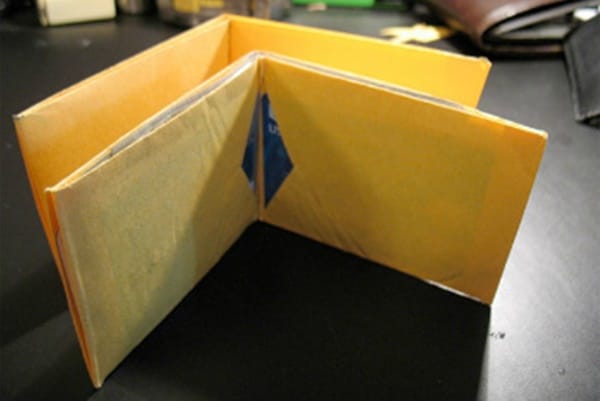 9. Transform star bucks paper into wallet: All you need is a craft knife, a double sided tape and a paper bag (that may be a star buck one or any large paper bag)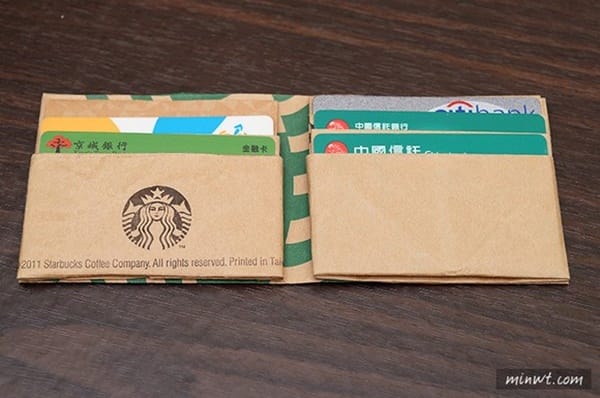 10. The Three Card Monte: This wallet is one of the most unique wallets if you consider the looks. You can make it out of letter paper. When you open it you get an access to the amount of cash and three credit cards. You can keep it nicely into the chest pocket of your shirt.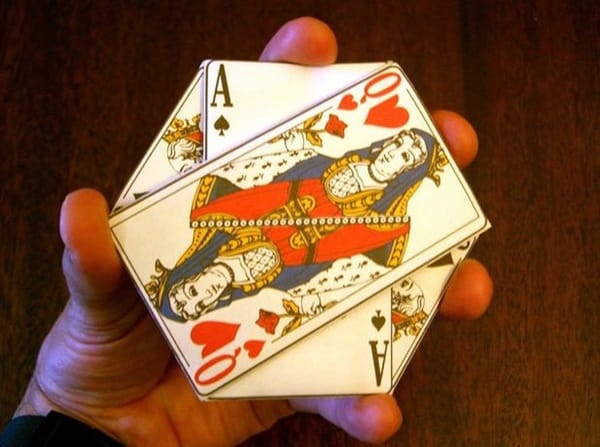 Paper wallets are easy to make and light weight to fit into your pocket. So this weekend manage your time and make any wallet of your choice and amaze everybody with your innovation. Get going guys.