Nowadays, everything has an option for eco-friendly usages. From crafts to food, clothes to furniture, everything is environment-friendly. By now, Recycle and Reuse have become our main goal and we try to reuse everything possible, in some way or the other. Similarly, plastics, though harmful for our society, has developed many usages over the time. Recycling several plastic materials, have now become a trend these days. Have piles of plastic bags here and there, pull out your creative skills and make these DIY Plastic Bag Recycling Projects work well for your kids. We have some Shuttlecock Craft Ideas, you can take a look. These are not only useful but also being an out the creativity hidden inside you.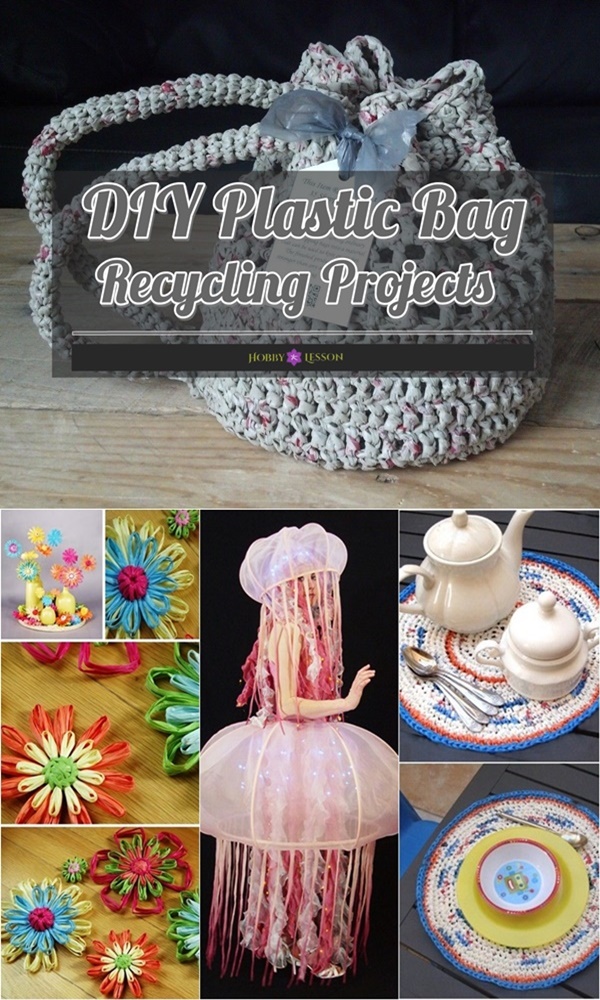 DIY Plastic Bag Recycling Projects (Craft)
DIY Plastic Basket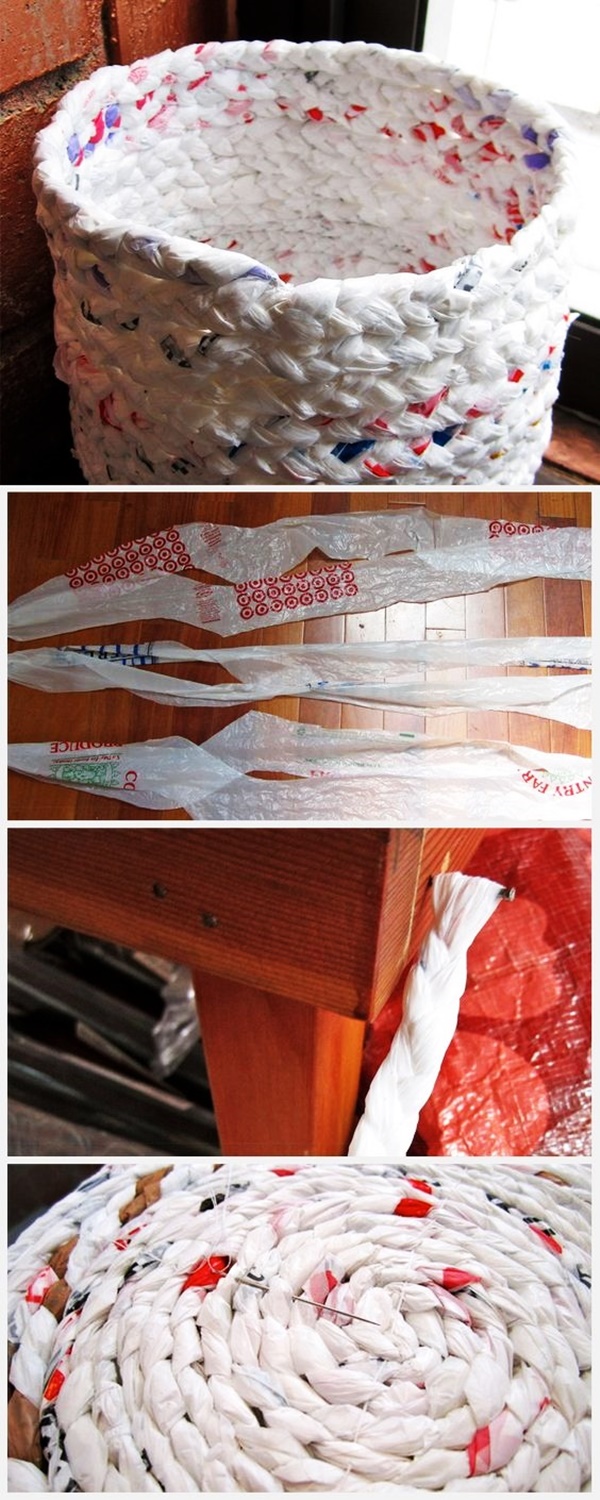 Just roll up the different coloured plastic bags, one by one, together. When you're satisfied with the size of the basket, just weave a ribbon around it. The ribbons will help to hold the basket together. Such a basket is light weight, handy, colourful and as well as eco-friendly.
Crochet Plastic DIY Bag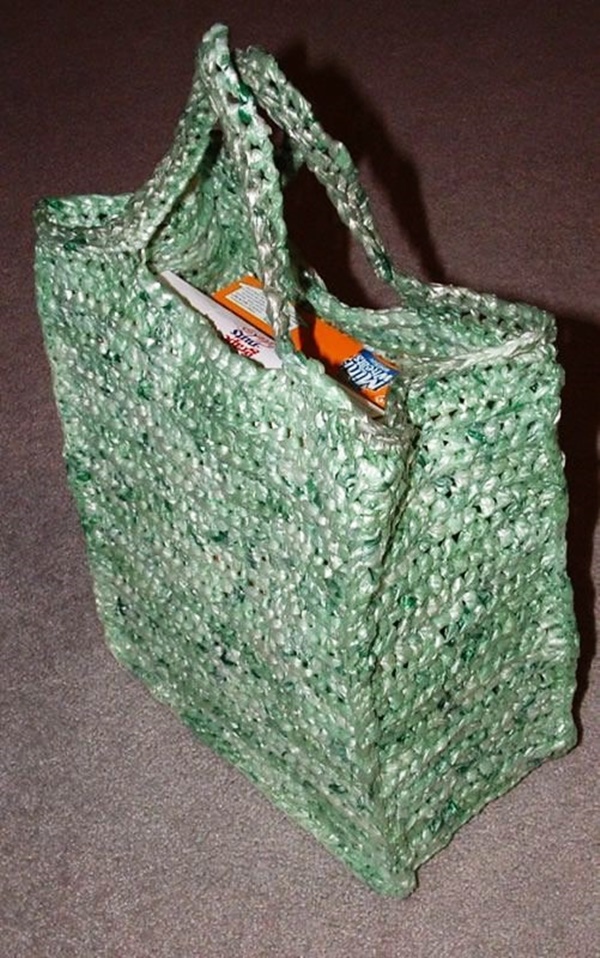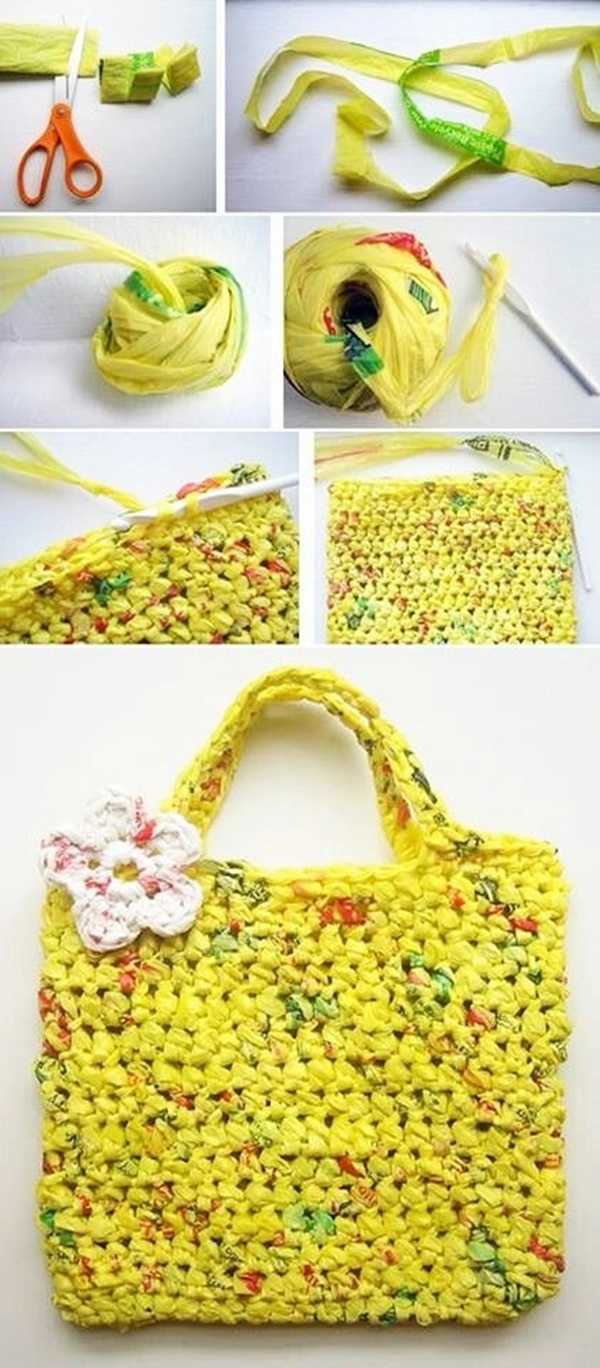 Just gather some of your favourite coloured plastic bags. Just roll up the plastic bags and secure each end of the plastics with a knot. Follow the same process to get the size of the bag you want. After you finish, just tie two separate ribbons or robes from other sides of the bag to hold it or hang it. How cool is that boho fashioned crochet bag!
Decorate your Jump Rope!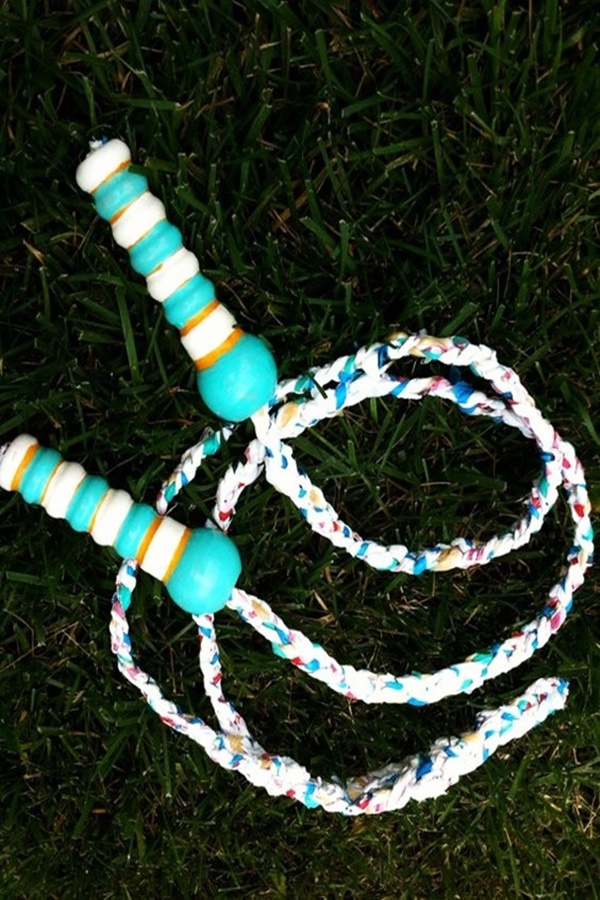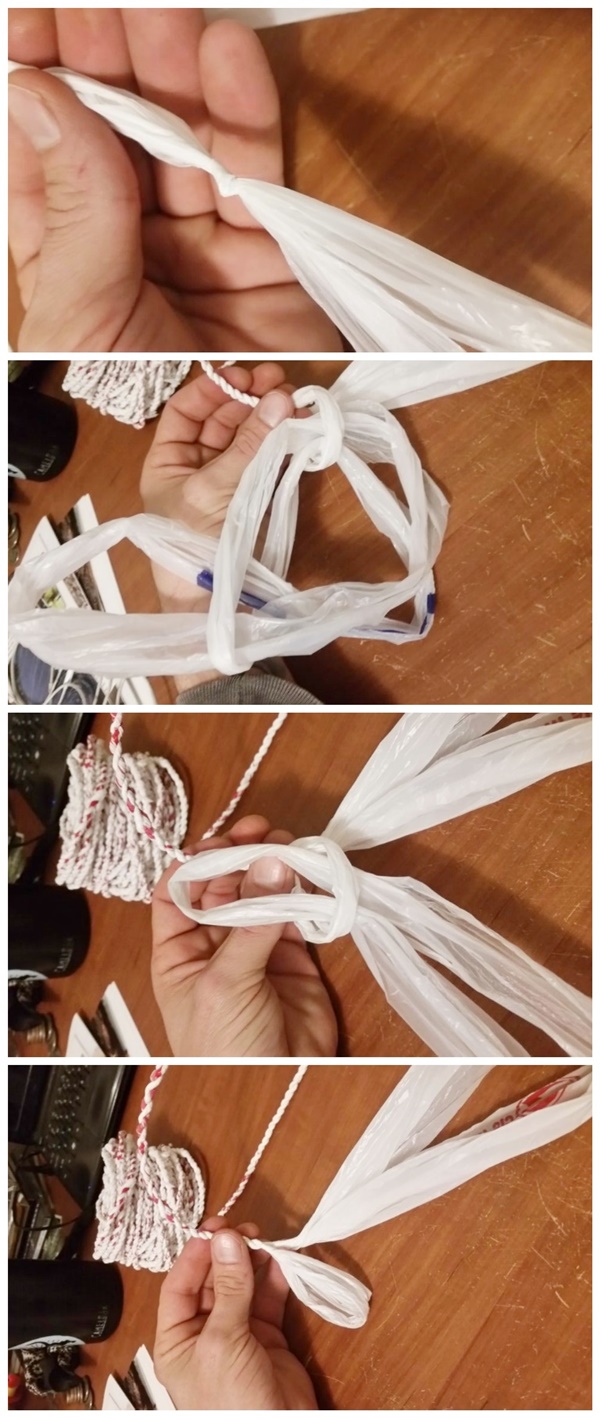 Too dirty jump rope? No need to worry at all. Find some coloured plastic bags and tie them around the rope length. Secure the end of the plastics with a thread or ribbon. And yayyy! It's done.
Thread it Up!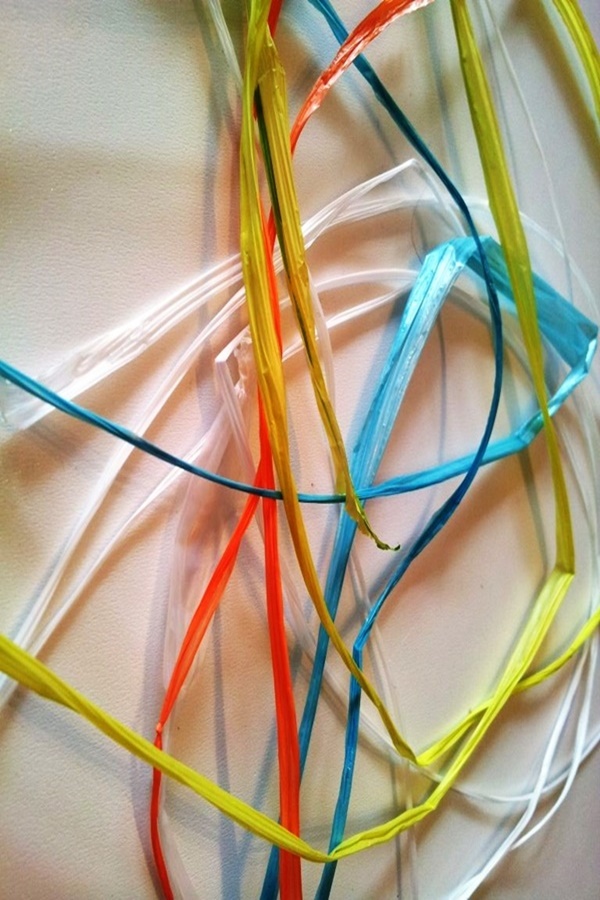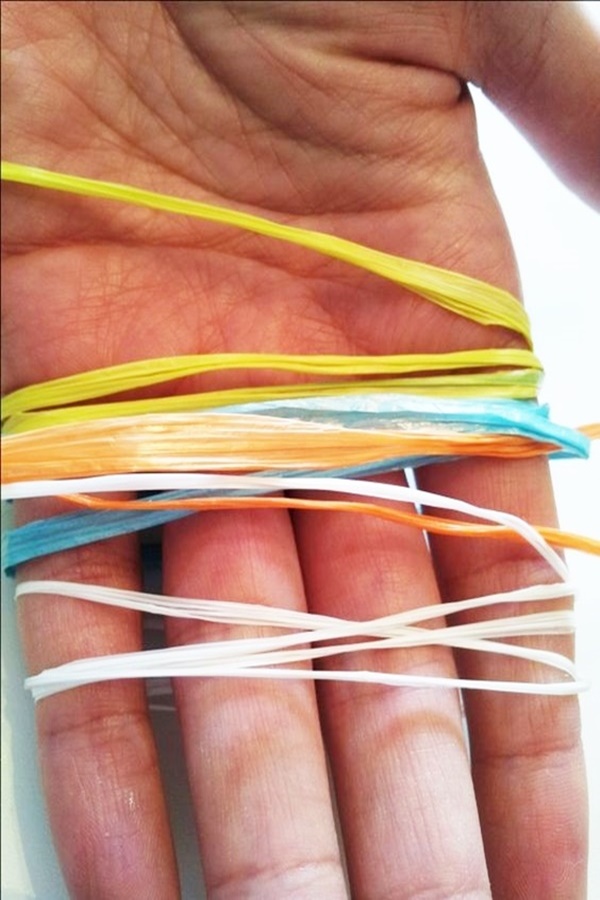 Love doing sewing? Never run out of threads when plastics are here. Just shred down the plastics by using a machine or by hand and pile it up as threads. It is probably a boon for the designers out there who run out of threads bust like that!
Your Favourite Kite is Here!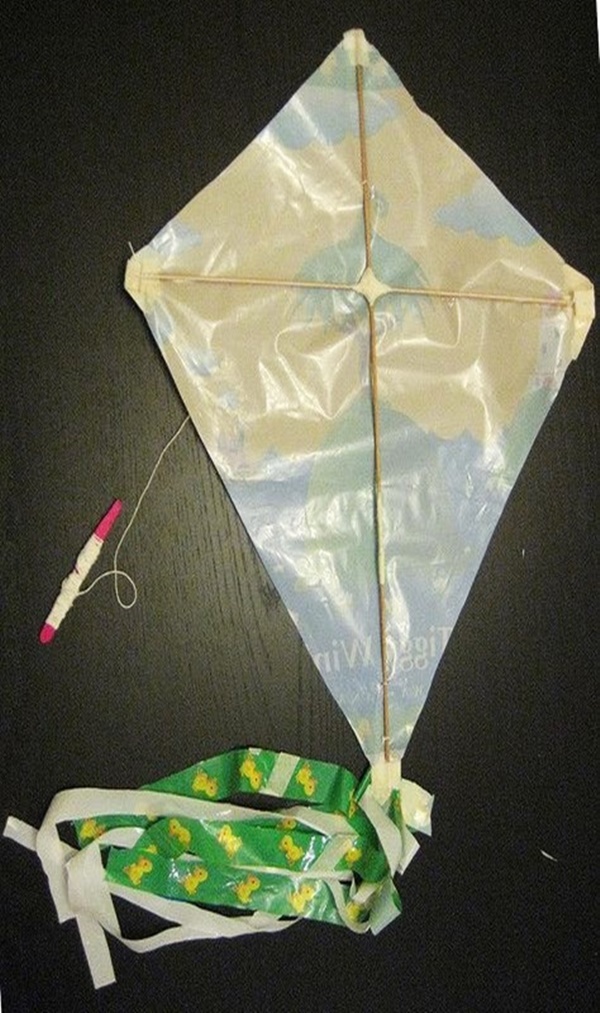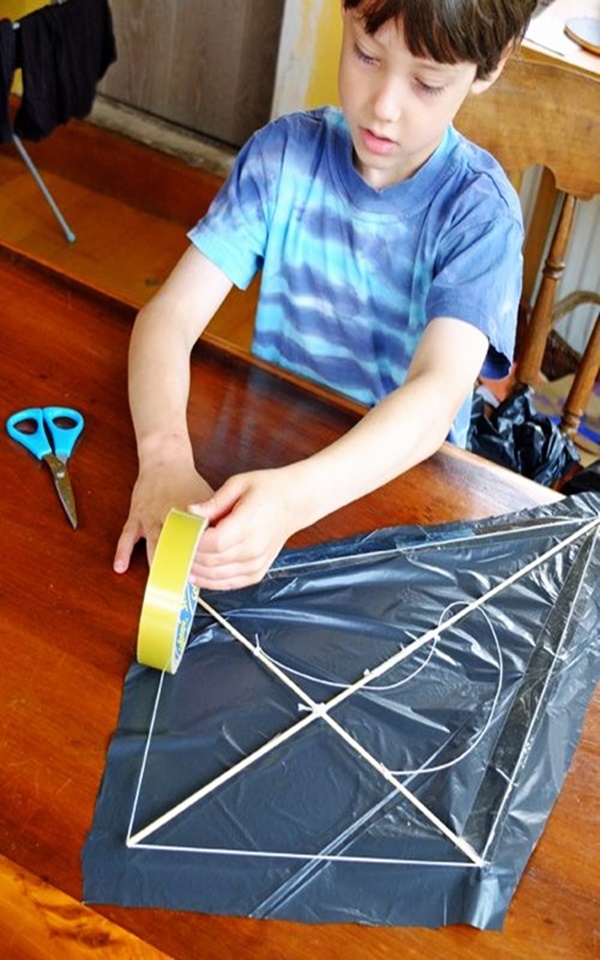 Running out of pocket money and have nothing left to buy a kite? Why not use those piled up plastics out there! Just find some clear plastics which have no leakages, and yes! You're ready to fly your DIY kite now!
Your new Rug is Here!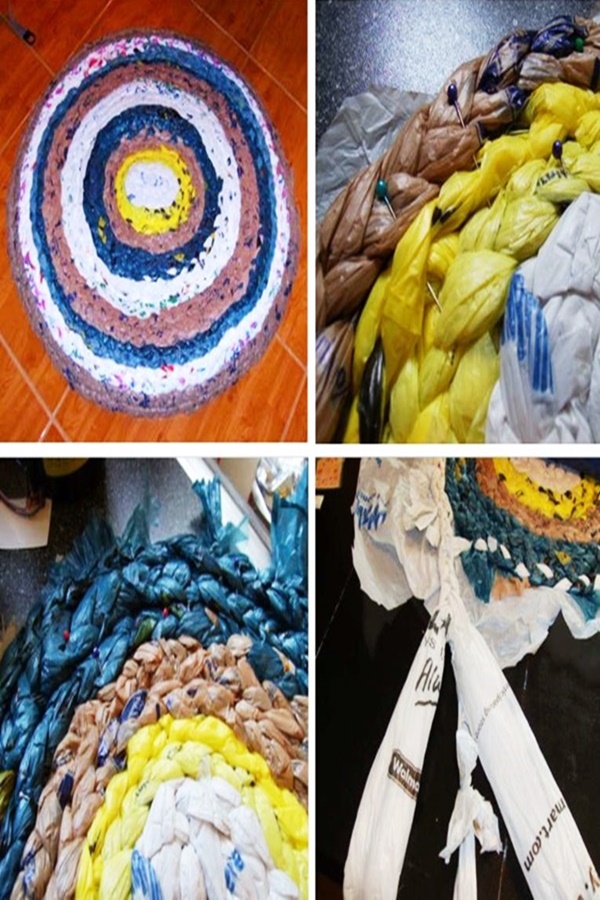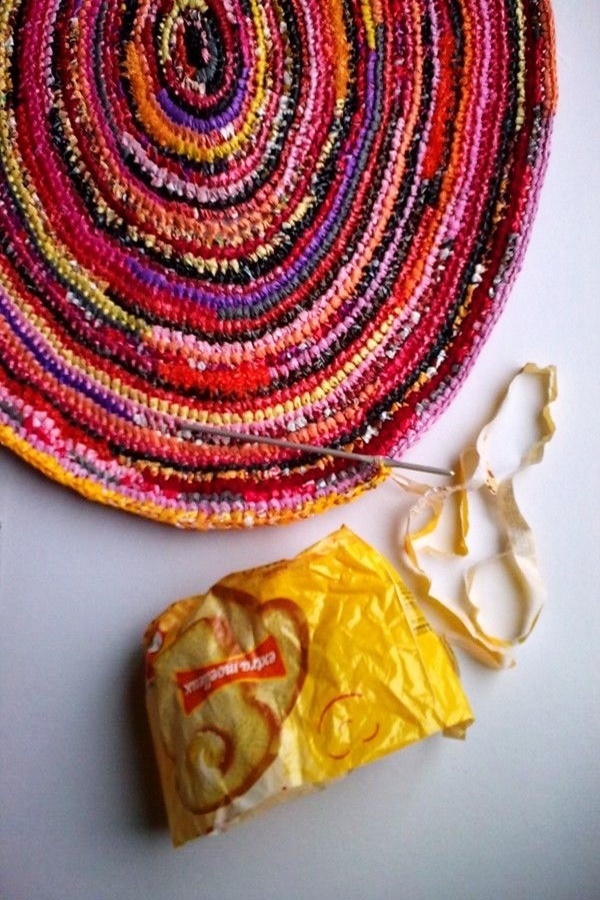 Running out of rugs and doormats? Your genie DIY Plastic Bg Recycling Projects are here! Just intertwining the plastic robes, one into another can get you your dream rug! Make sure that the plastics are strong enough to hold the long doormat! Your smile just got bigger as you have now saved up some money. Right?
Show Some Wall Creativity!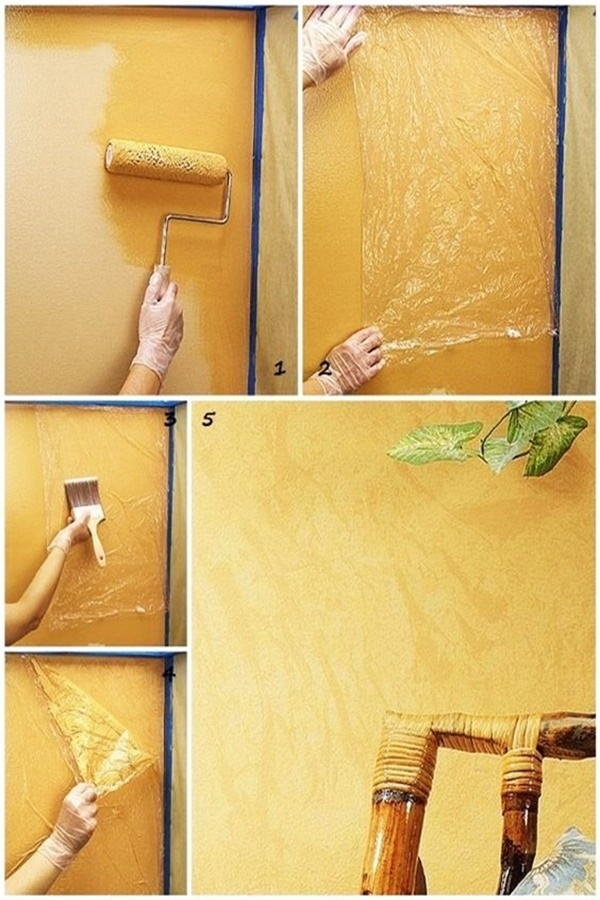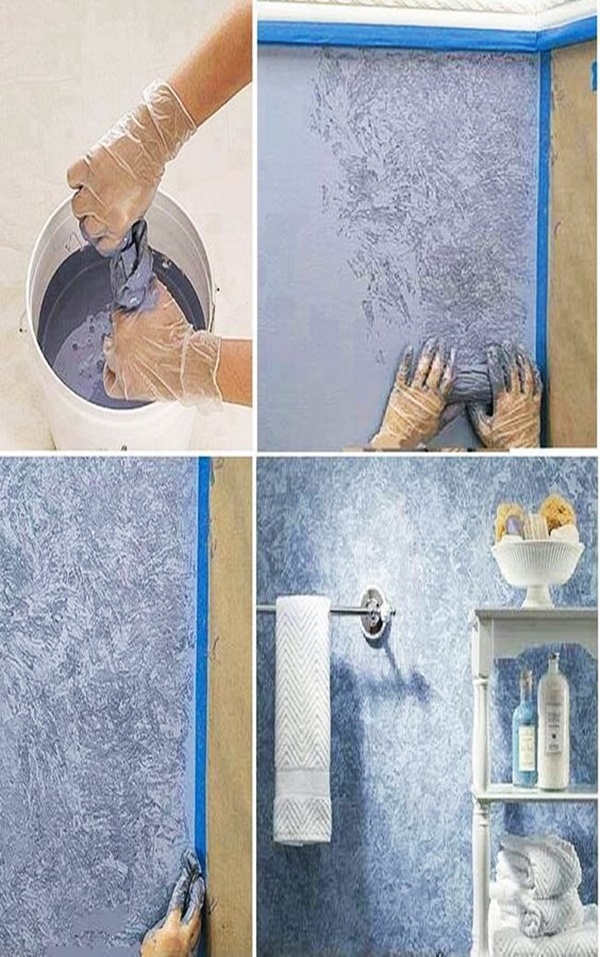 Not liking the just done plain solid paint on your a wall? Why not use your creative skills right here! Crump up a plastic in your hand and start making marble-like patterns on it! Here is your creative wall! Go take your first selfie with it!
Ever Heard of Plastic Flowers?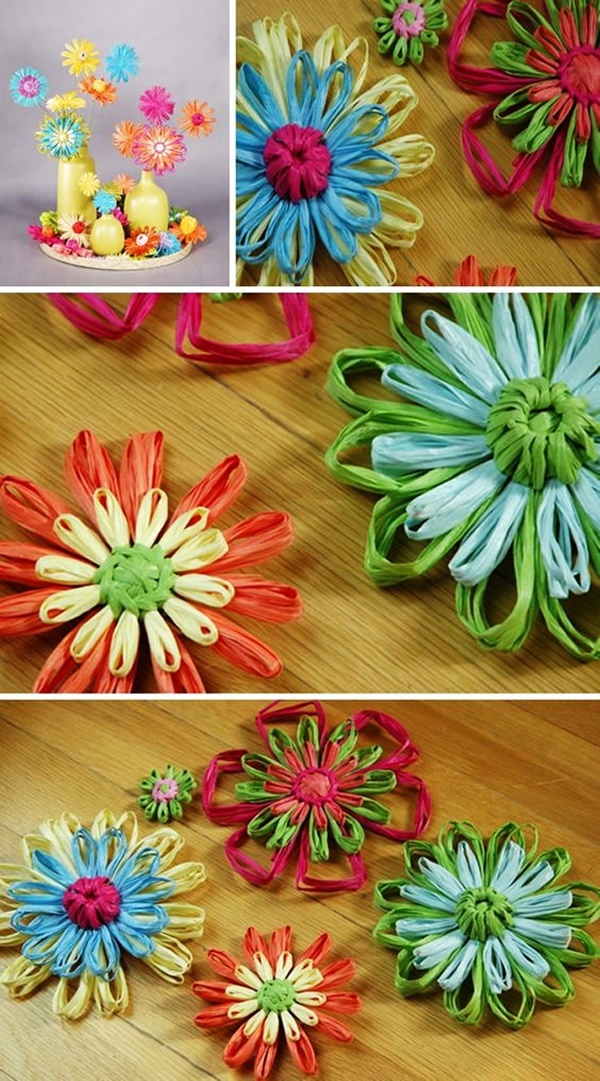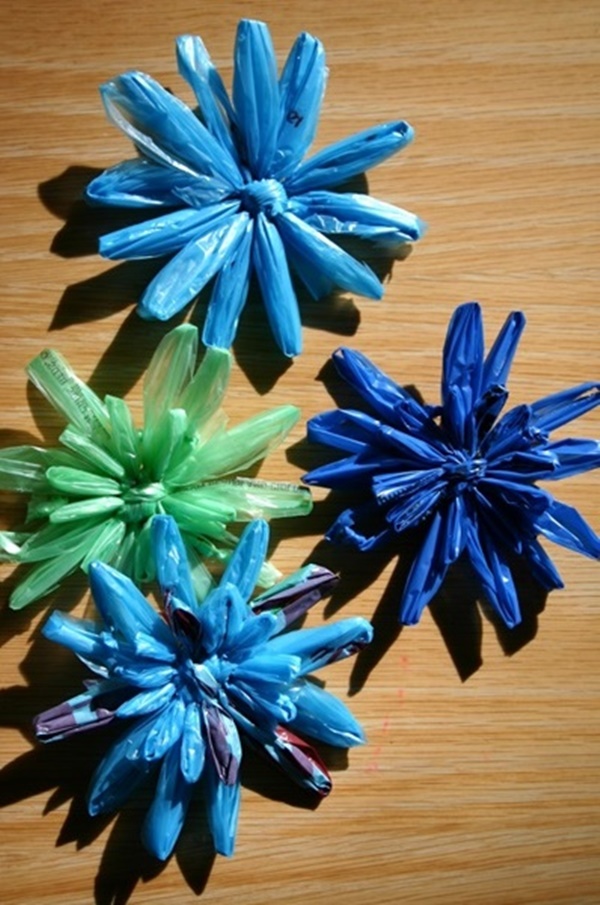 You can make great use of the poly bags with these DIY Plastic Bag Recycling Projects by making some artificial flowers out of them. These flowers have nice big plastic petals which look exactly like the real flowers. All you need, is a scissor, floral wires, plastic bags and floral tapes. Just cut the plastics in a flower petal shape and secure it with a tape or gum to the stem. And it's done! Ready to be put on the of a vase.
A Token of Friendship!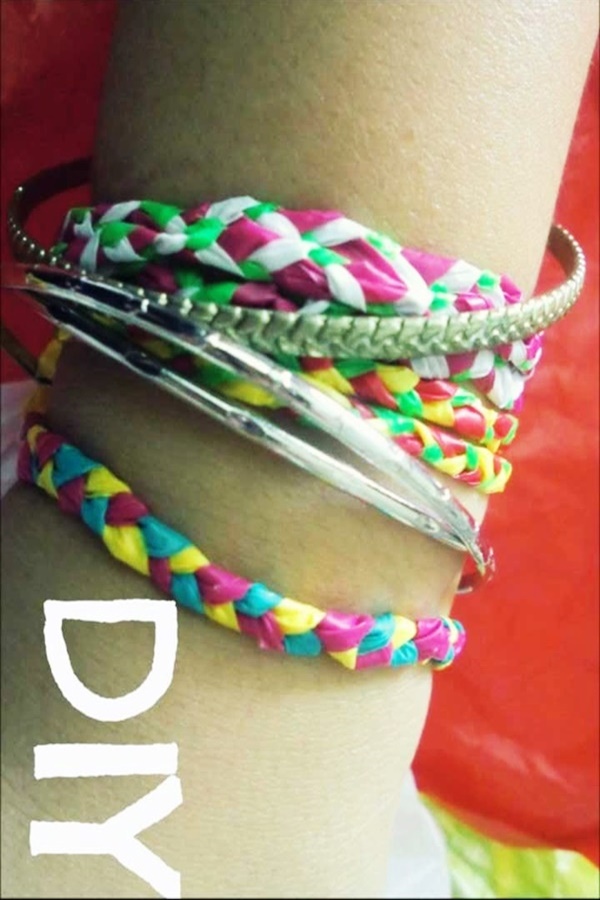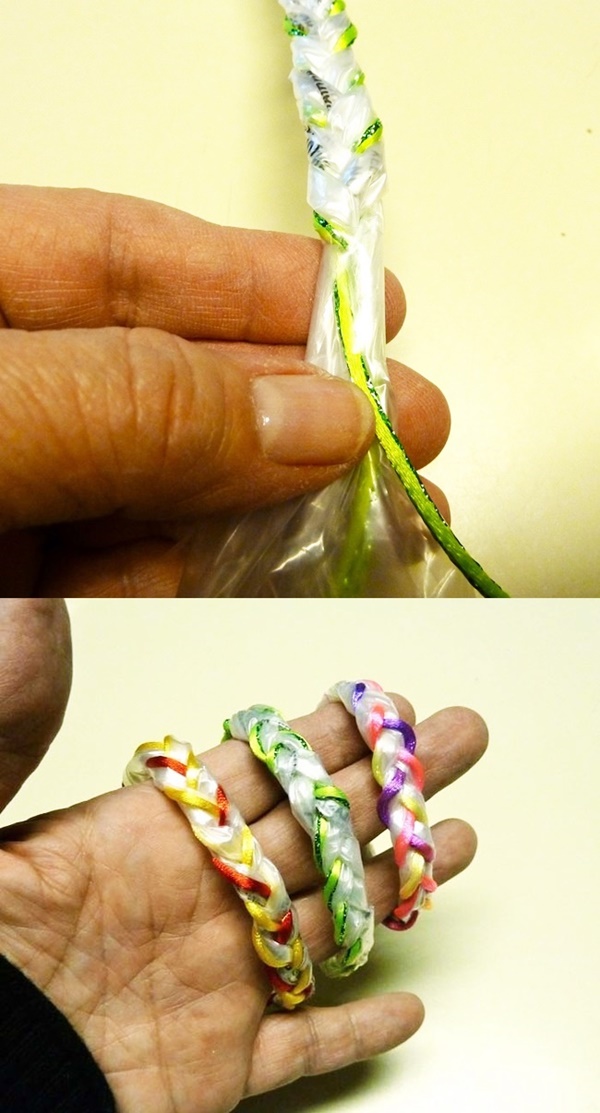 Use the huge pile of stacked up plastics at your home to make friendship bands. Think of how creative is it to make bands from DIY Plastic Bag Recycling Projects! WOW. Your friends will probably be on the month cloud after getting such a friendship band as a token of love from you. Many of us have seen that friendship bands are often decorated with different coloured papers and designs on it. So why not use the plastic bags for it? Just gather some colourful plastic bags and cut them in the shapes you want them to be and secure them to the ribbons.
Beautiful Wreaths!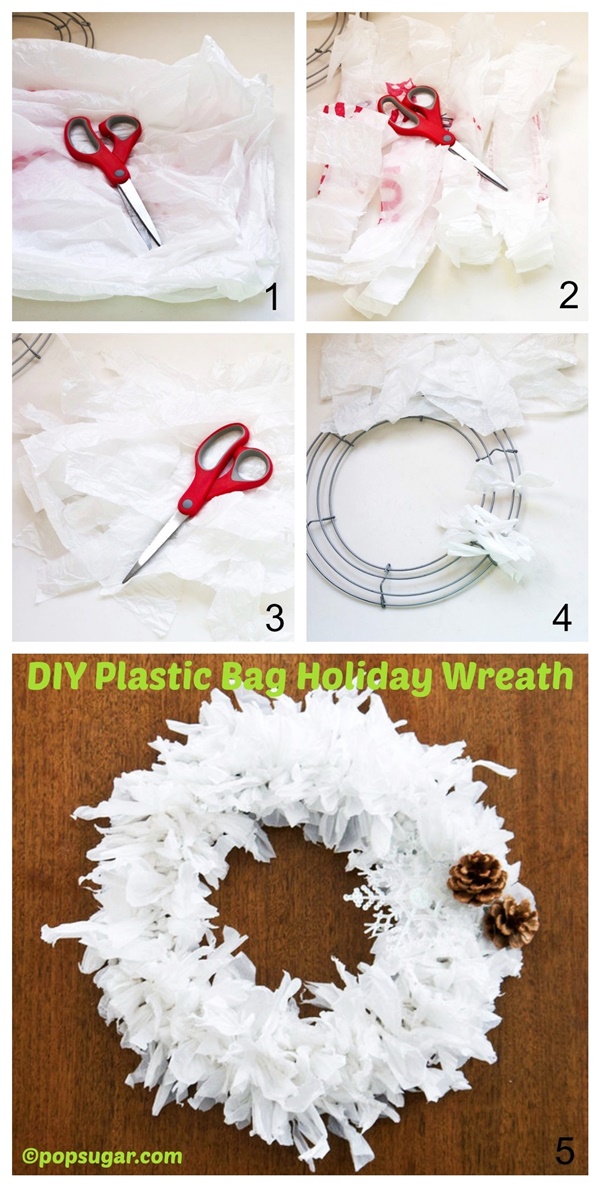 Hanging beautiful wreaths at homes are common these days. To add a hint of creativity to it, plastic bags can be used to make beautiful as well as colourful wreaths. This is not only a chance of recycling the harmful threats of the society but also a big step towards environmental measures. Just tie up the plastic bags by cutting them or tying them to each other till the length satisfies you. After that, hang up all the rows in a single rope and hang this DIY Plastic Bag Recycling Projects as a piece of decoration in your home.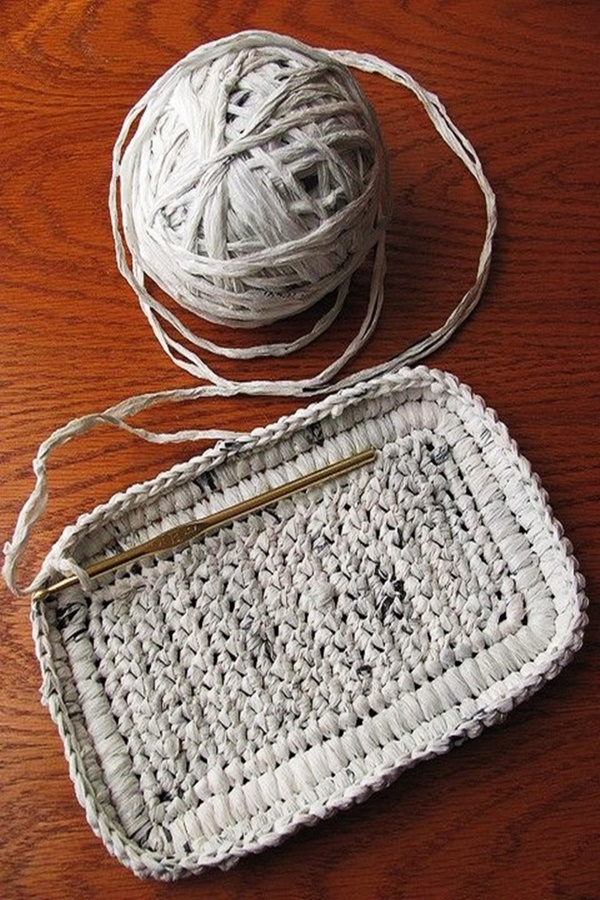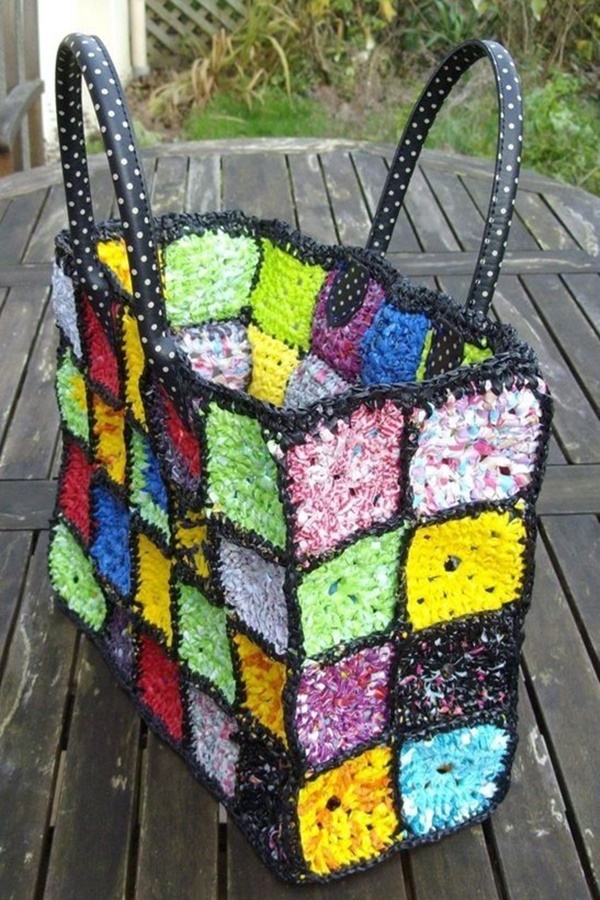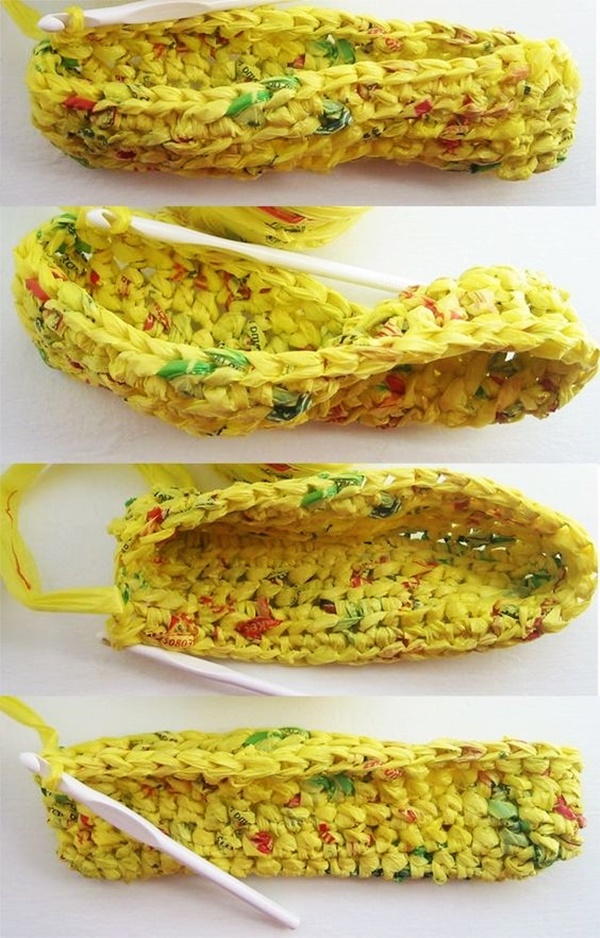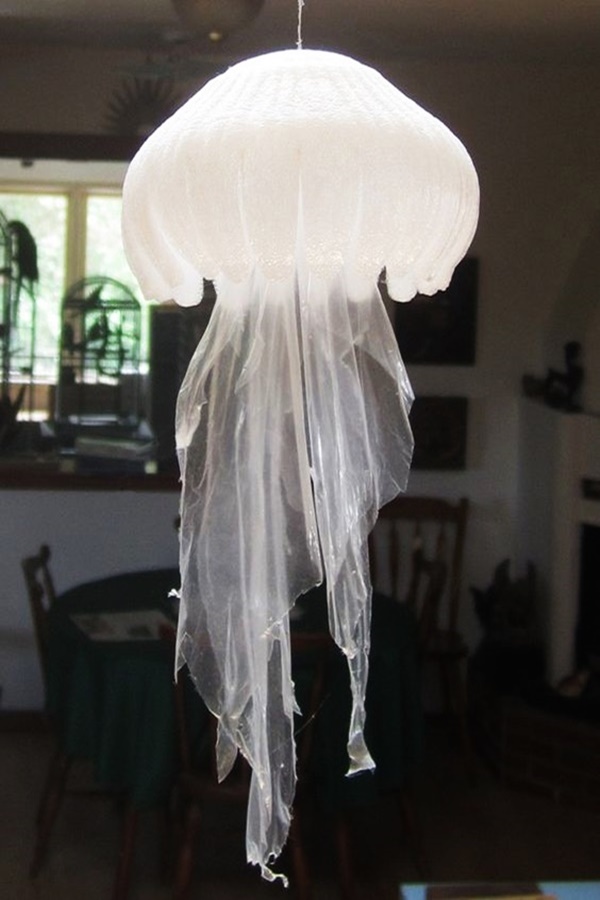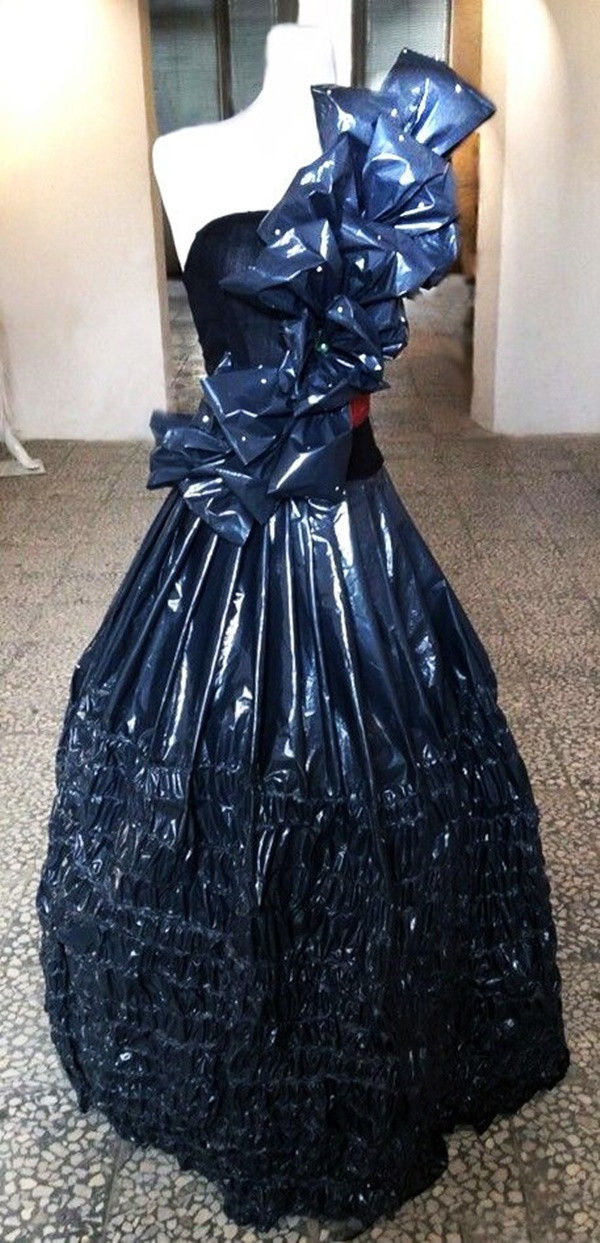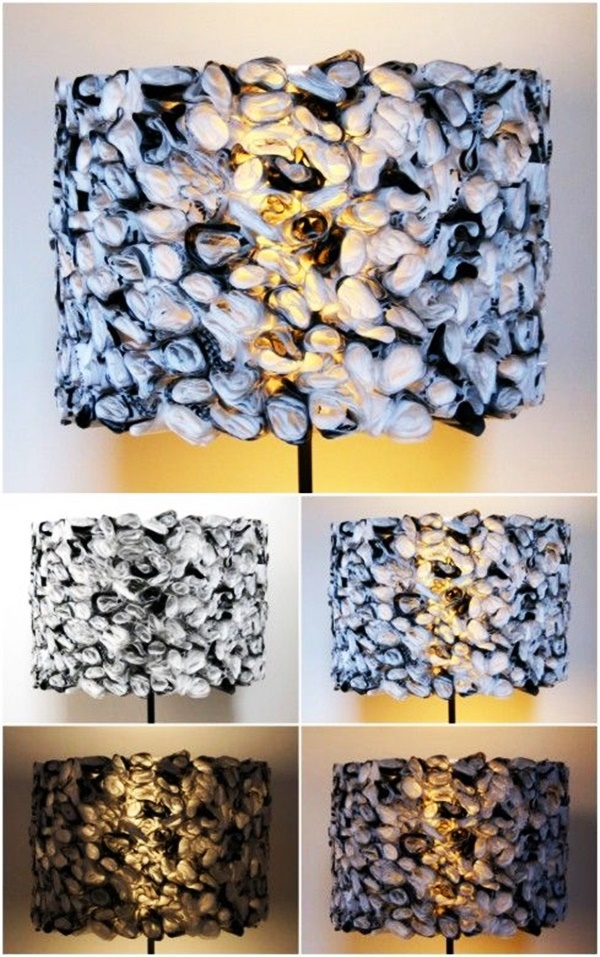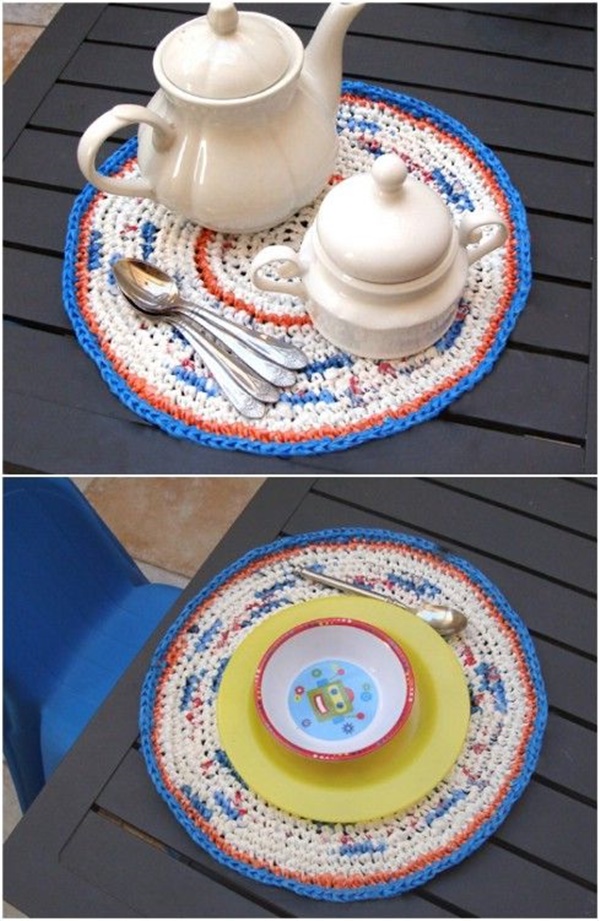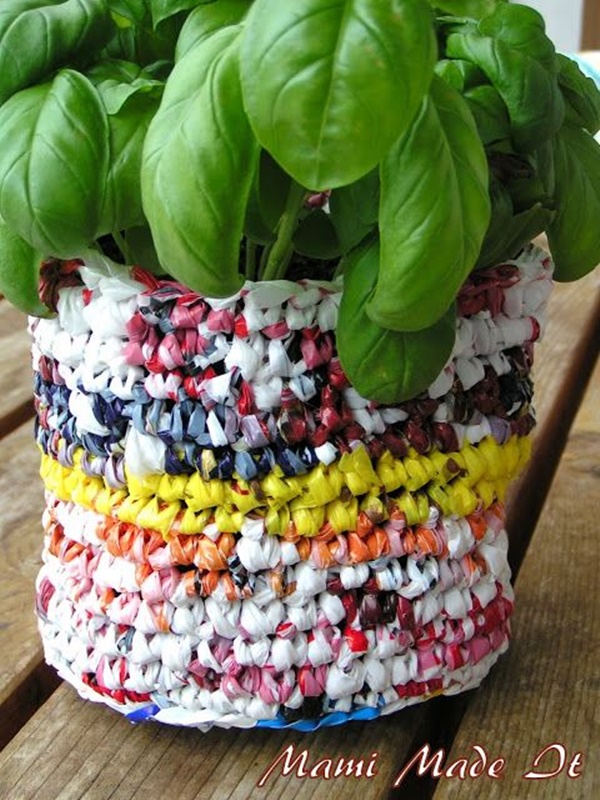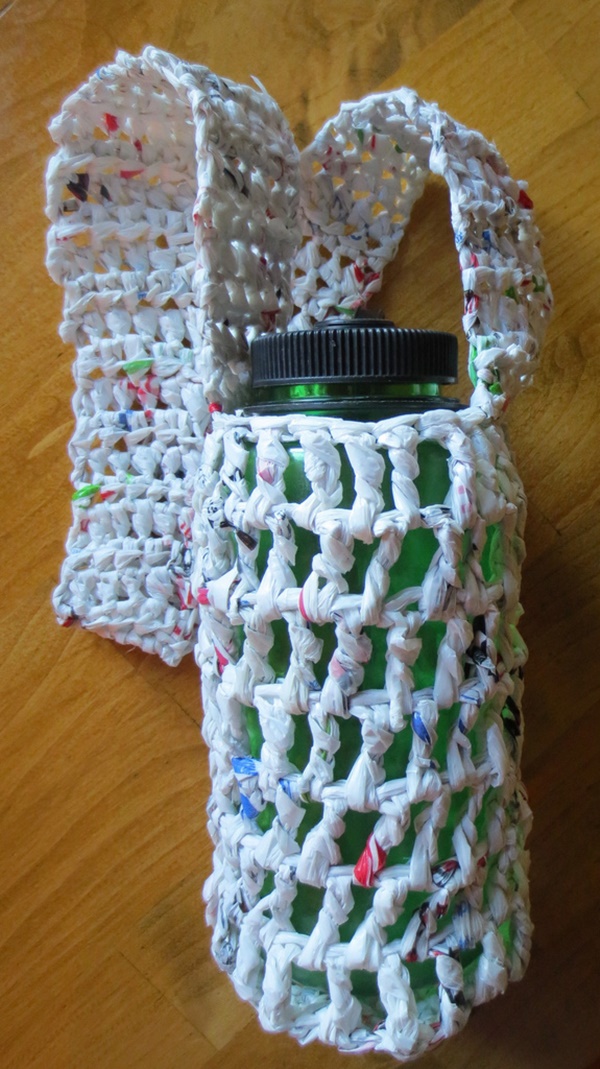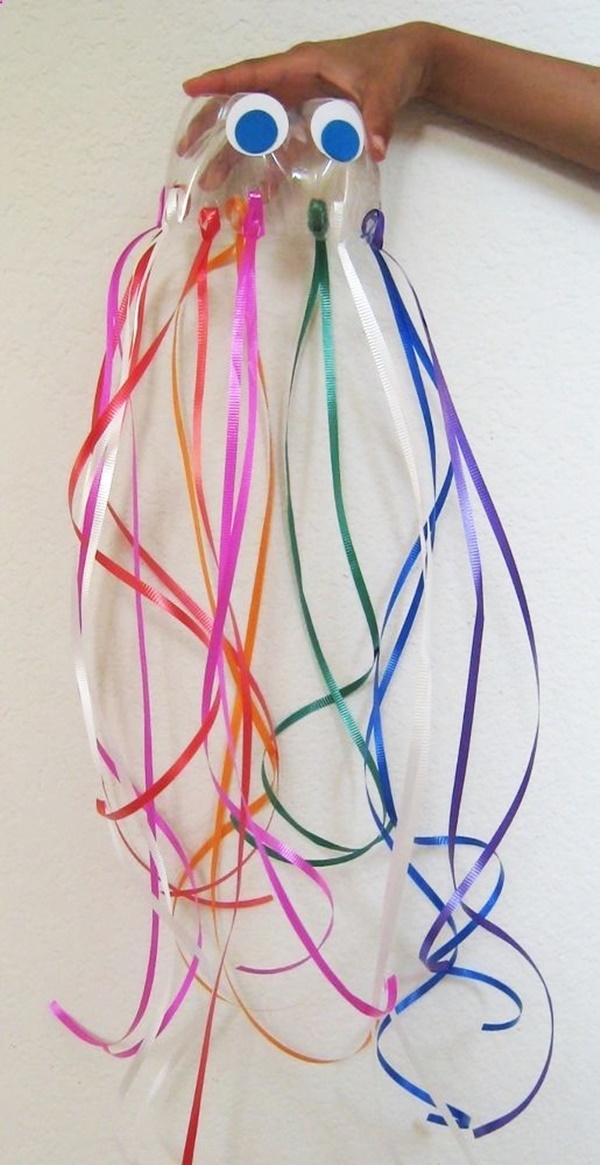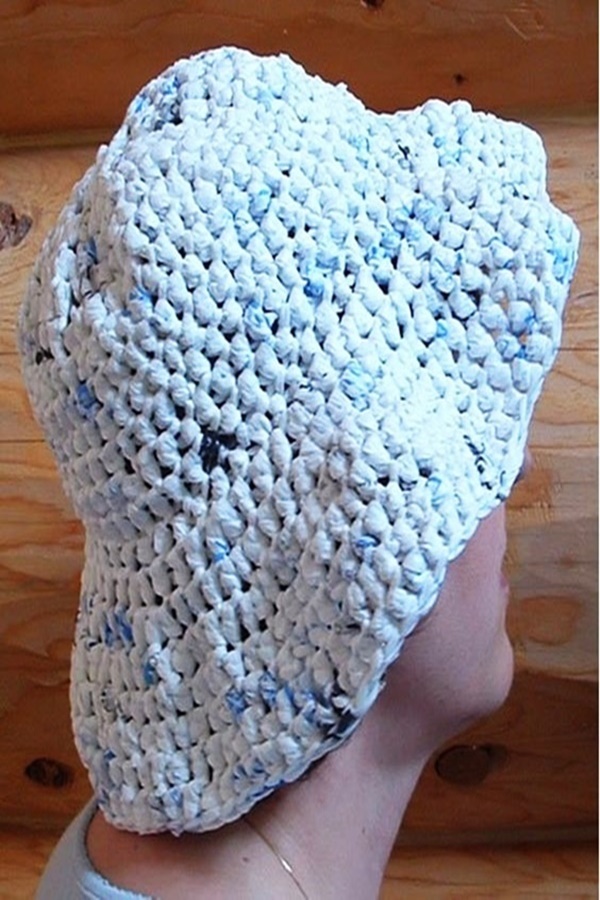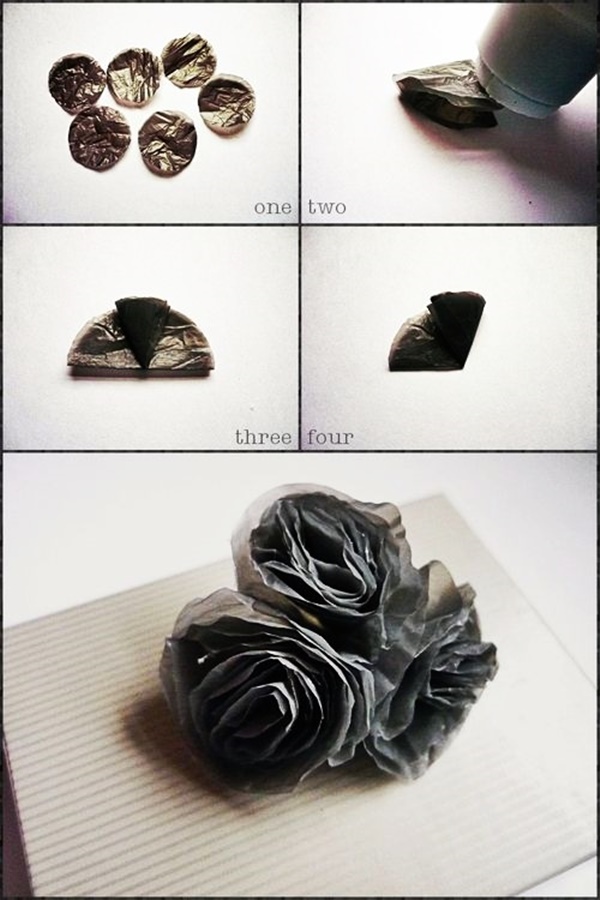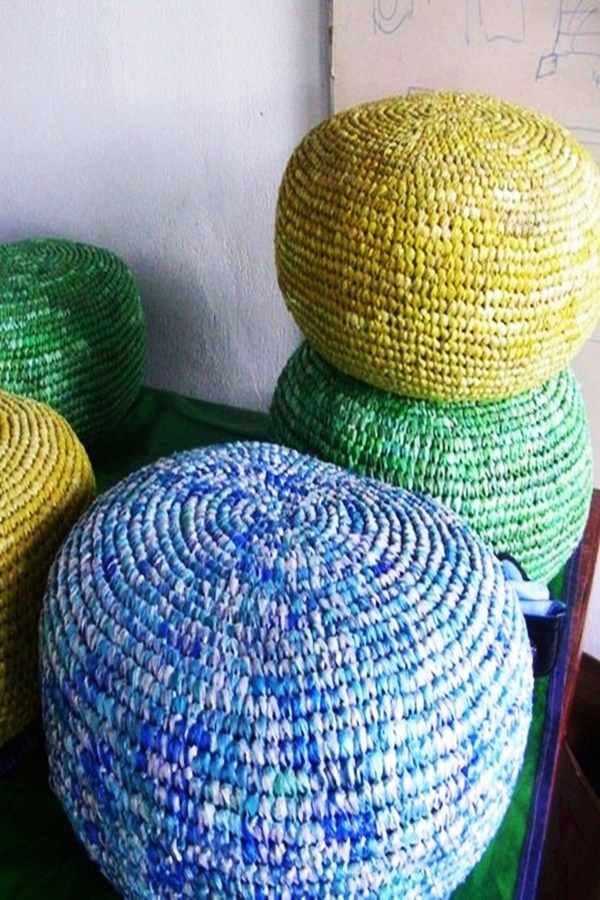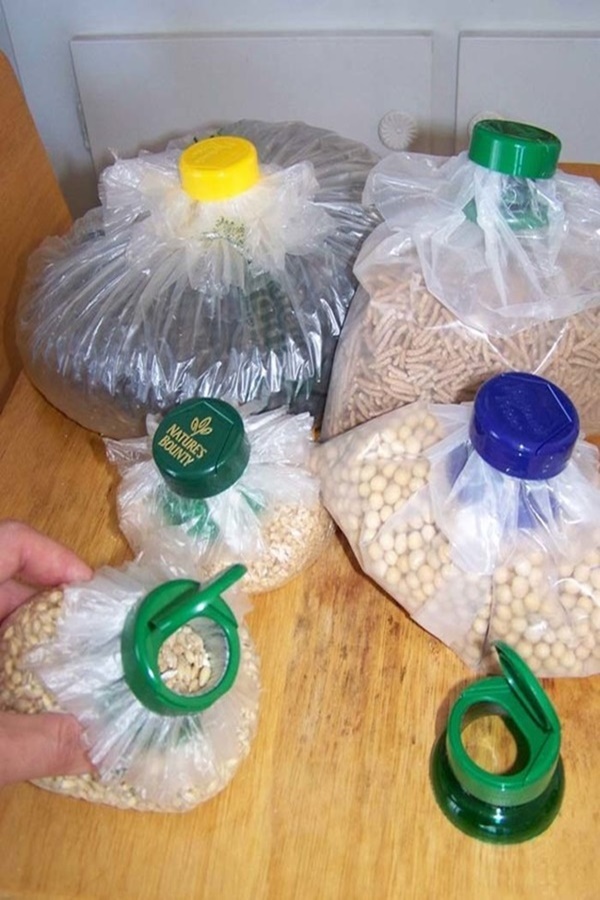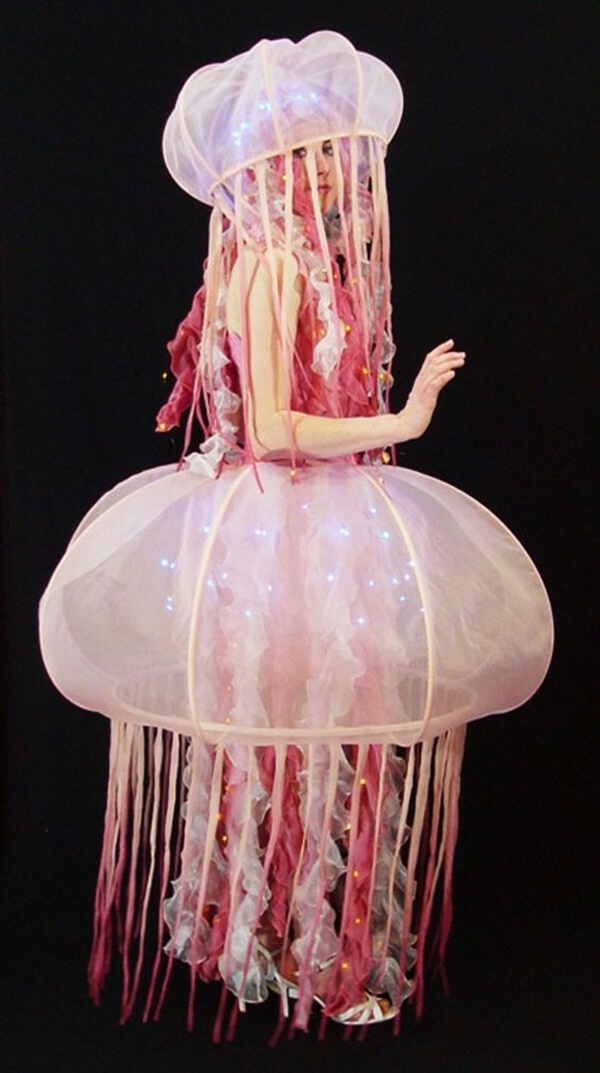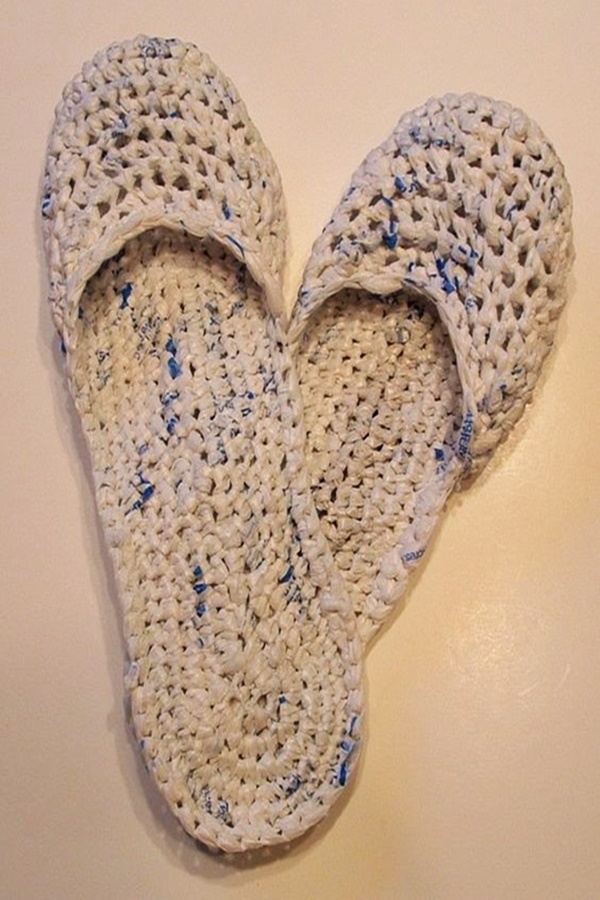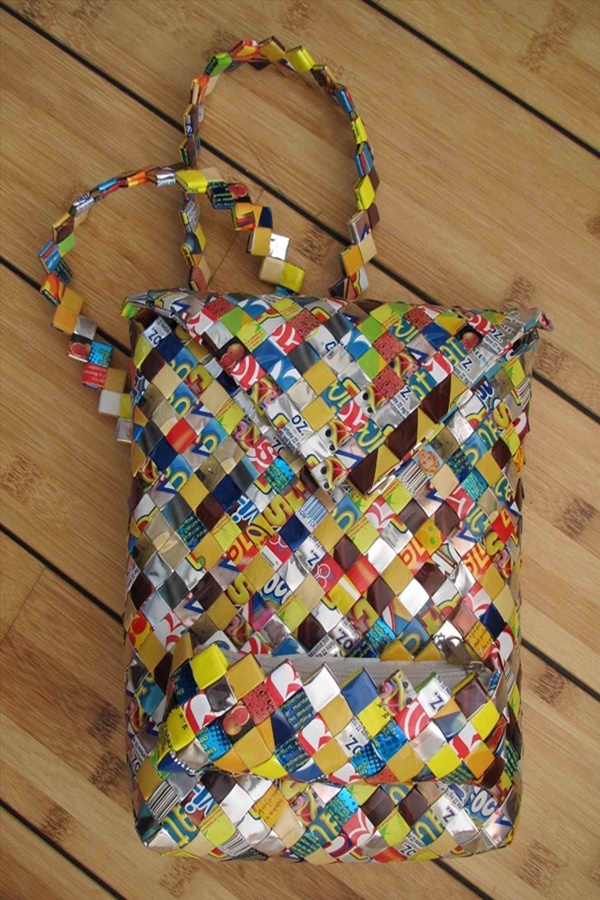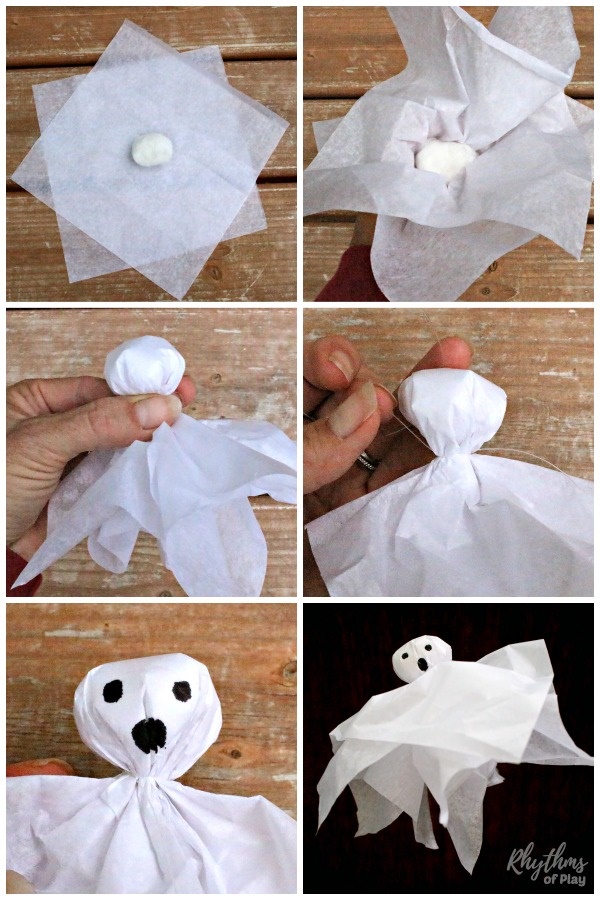 Every harmful object is not actually harmful, all the way! Plastics may cause harm to our environment but the above-mentioned ideas have surely increased our creativity skills which have otherwise contributed to the decor world. There can be no perfect idea of creativity. Just take some inspiration from the above ideas and start creating your DIY Plastic Bag Recycling Projects and designing them to be the masterpiece now! Also here we are presenting some idea of Artistic Ways To Reuse Empty Matchbox.