Ganpati Bappa is a favorite of many. The ten days festival that follows Ganesh Chaturthi is one of the most anticipated festivals in India. Before commencing a new thing, we are told to worship Lord Ganesha first. And there is a significant reason behind that, for he is the one who brings prosperity and happiness to one's life. Therefore, Ganpati pooja is done before worshipping other Hindu Gods or Goddesses. So it is only fair for this important pooja to have a lovely décor that will please Lord Ganesha and your guests as well. And we have just the DIY Recycling Ganpati Pooja Decoration Ideas for you to try.

Here we present to you some Awesome DIY String Light Decoration Ideas For Any Occasion.
Only the modaks might please Lord Ganesha but there is no harm in making the pooja décor more beautiful, right? Wink! Since the Ganpati pooja holds such great importance to bring good luck to one's life, the décor must have a splendid effect too. And here we are talking about DIY, where you don't even need to worry about the budget because DIY is always in the budget. Amazing, isn't it?
DIY Recycling Ganpati Pooja Decoration Ideas
Paint The Leaves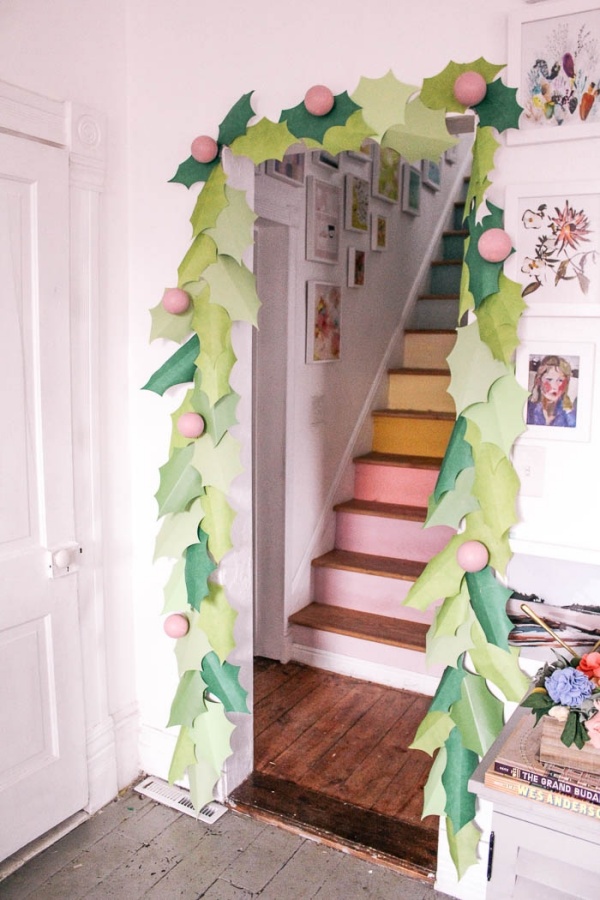 Grab those dry leaves that you have been thinking of sweeping away and paint them in different colors to make a lovely backdrop for the idol of Ganesh Ji. Arrange the leaves in different shapes of flowers and see the full effect for yourself.
Bring In The Bricks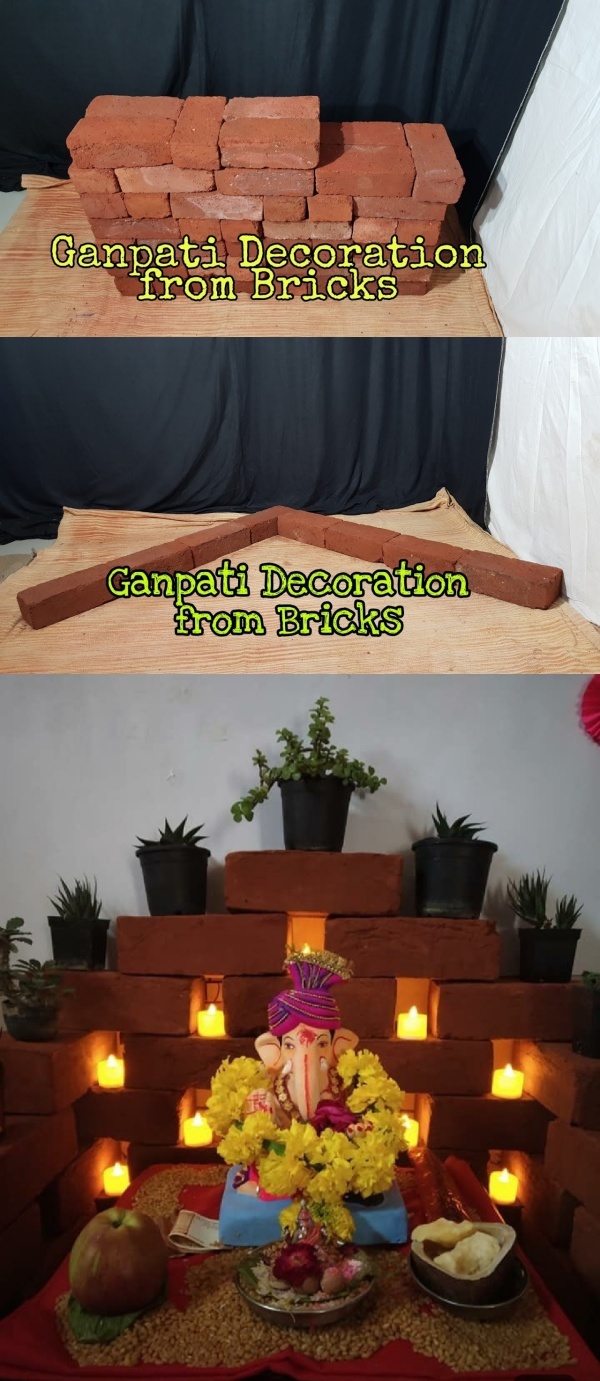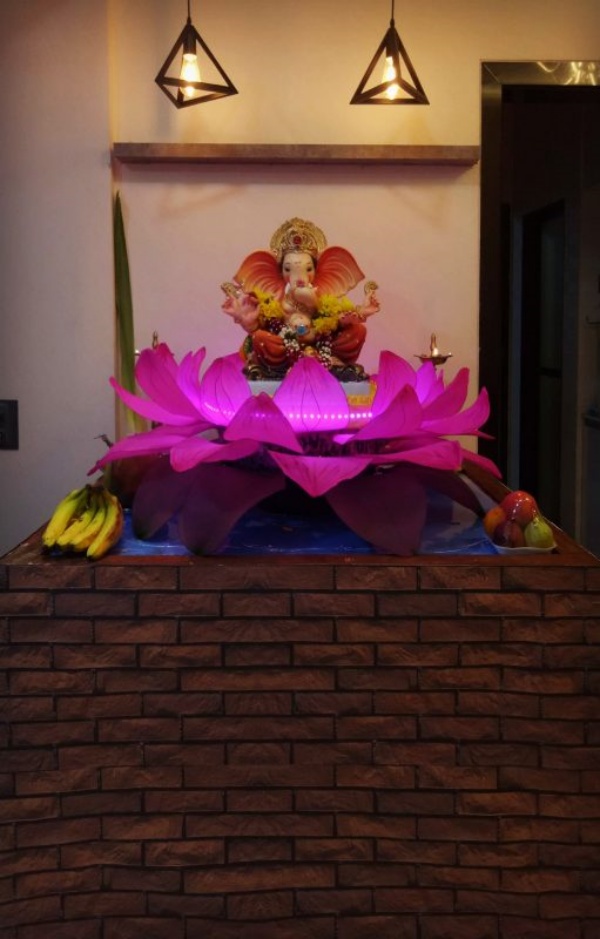 Yeah, I am talking about the same bricks which may be sitting there in your backyard eating dust right now. Clean them up and arrange them in a pyramid in such a way that you can place candles in between the spaces of the bricks. It takes minimal effort and yet manages to look pleasant.
Light Up The Lanterns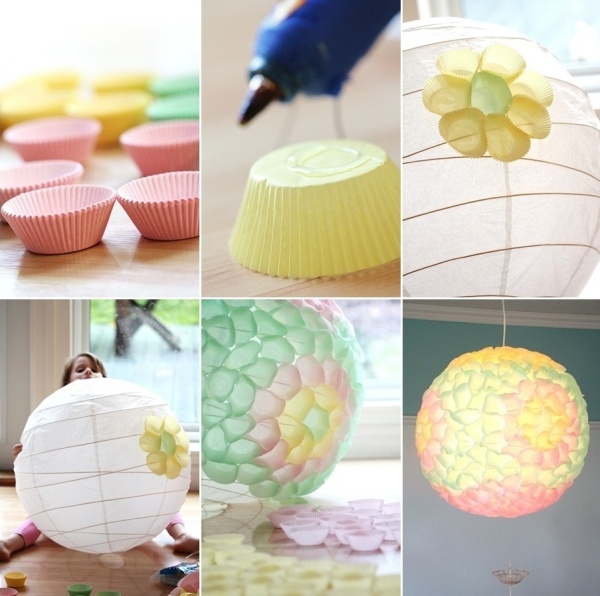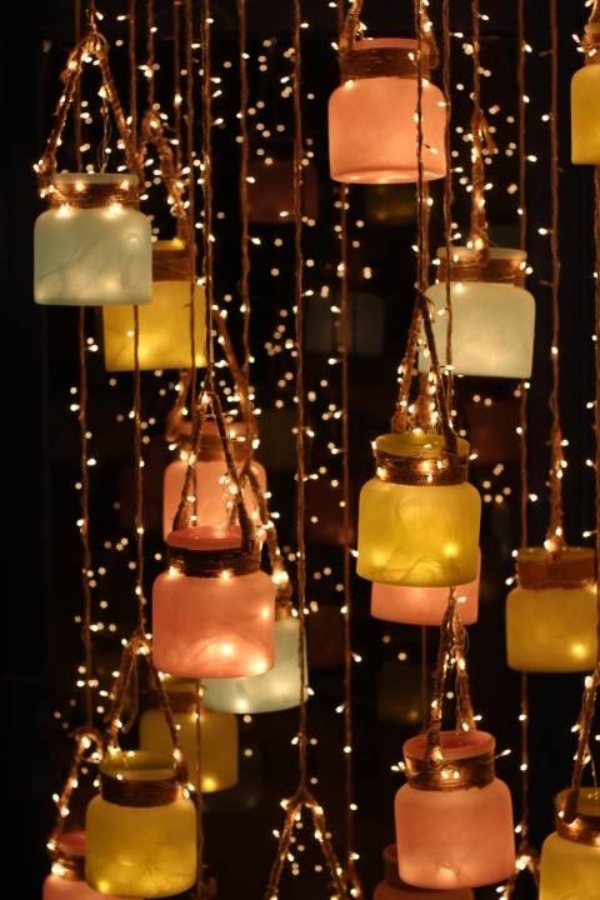 Put those old, dusty lanterns to some use by turning them into a lovely décor item. They make a perfect lightning item for the whole pooja set up. Add more sparkle to it with the use of fairy lights. Or stuff them with flowers and create a picturesque sight.
Dig Out The Pots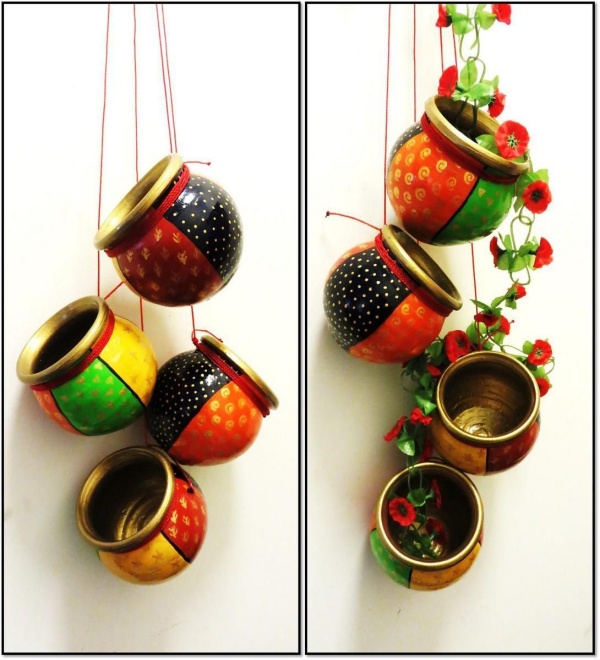 Those old mud pots that you might have dumped somewhere in the back of the storeroom will thank you when you will take them out and splash paint all over them. Let that brush go with the flow and transform the look of these old mud pots which you can use as containers for floating candles or petals.
Wine bottles have always been so very elegant that we have never wanted to throw them away, right? Truly so, the wine bottles can be made into just so many DIY Wine Bottle Painting Ideas for Home Décor, on the creative end; that you just do not need to throw them away!
Make Use of Paper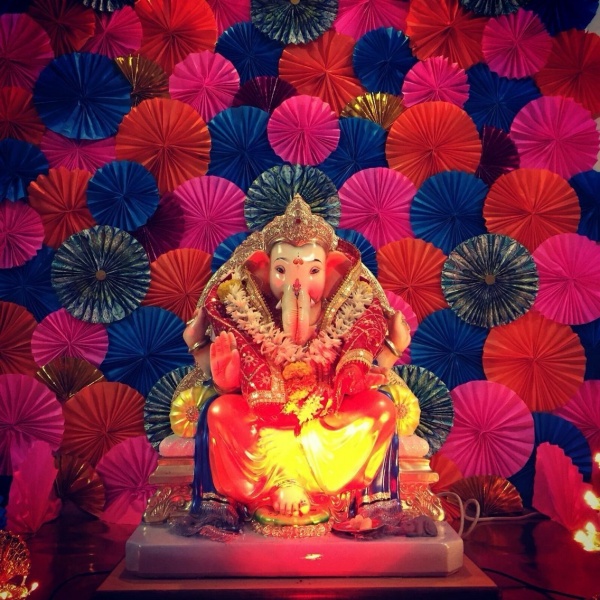 Paper can be used to make a number of décor items. Either it is old magazines or newspapers or old glazed papers, just dip them into the paint and make paper items like lanterns, chandeliers, paper flowers, birds, or fans and hang them around using threads. The more colors you will go for the better it will look. Paper tassels will also make a cute décor item for the pooja.
Colorful Buntings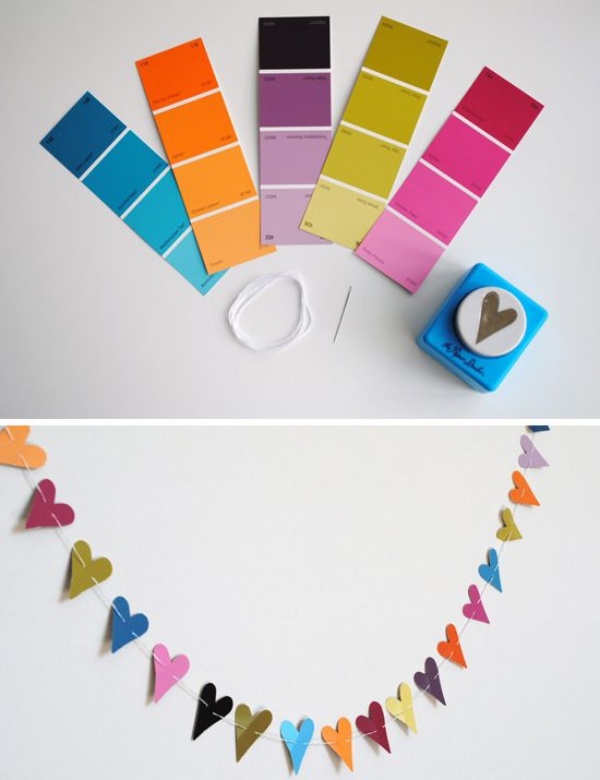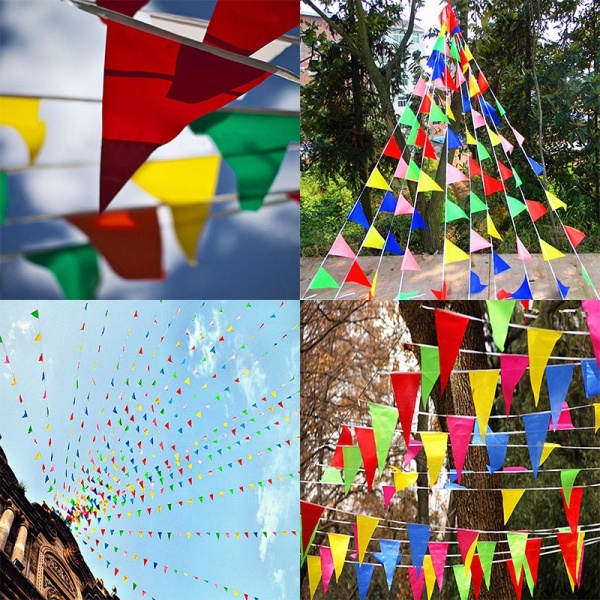 Give the whole pooja venue a fresh and bright look with colorful buntings. You can make these buntings using fabric or paper and hang them from the ceiling or on the wall to make a nice backdrop. If you want then you can stick to the traditional colors like red, yellow, white, and orange.
Make Drapes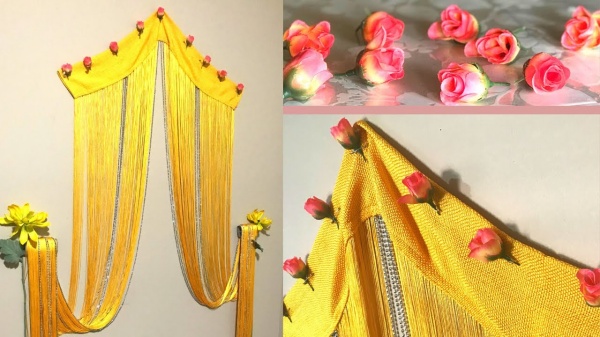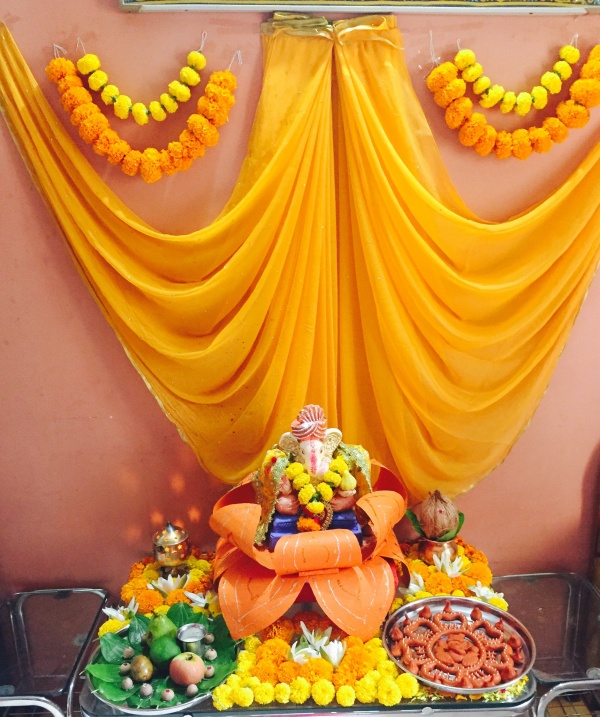 A simple decoration of drapes also looks really mesmerizing. And you don't need to buy all new fabric for it. Make use of the fabric that you already have stored in the closet. A sheer fabric combined with the fairy lights will make a great decoration item. Just add some flowers to this setup and you are ready for Ganesh pooja. You can create a stunning canopy with drapes and flowers.
Make Use Of Mirror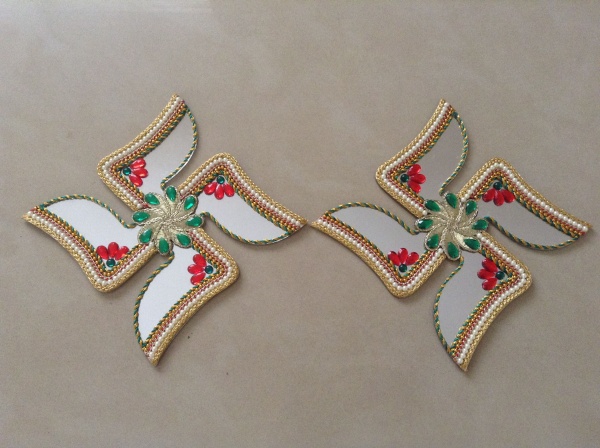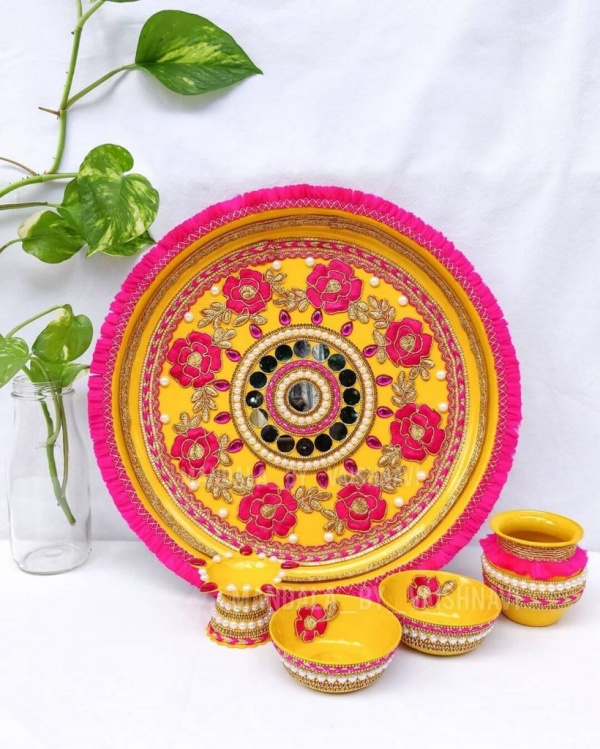 Old broken mirror if you have then wait a minute before you dump it in the bin. You can make use of it with the help of the old newspapers and some paint. Just cut the mirror into small shapes if you can. If you can't then don't worry, there are small mirrors available in tiny sizes that you can use to make a beautiful décor item for the pooja. Try creating these pieces in varying intricate designs to spruce up the whole space.
The mirror is such a delicate object that one push or one hard jerk and you will have many broken pieces of the mirror before you could even stop it. Lucky for you, we have lined up these Amazing Ideas to Upcycle Broken Mirror.
Paper Cup Pyramid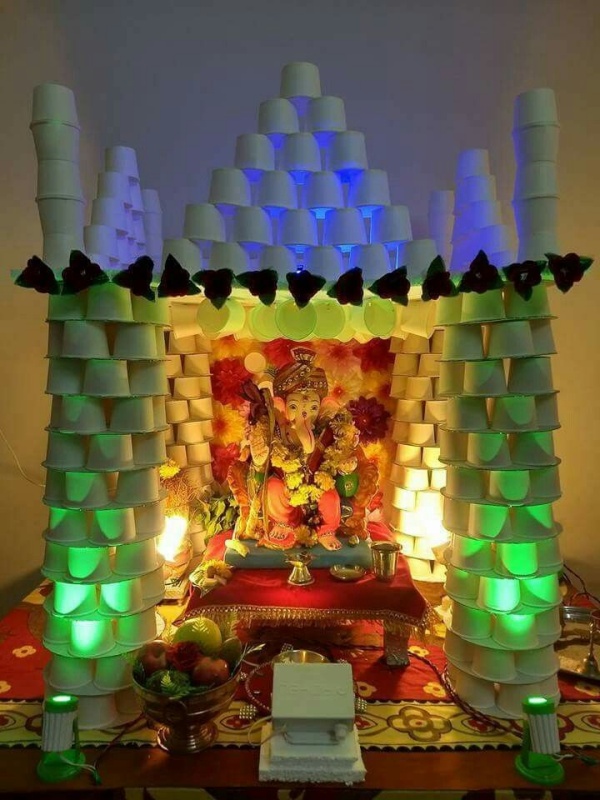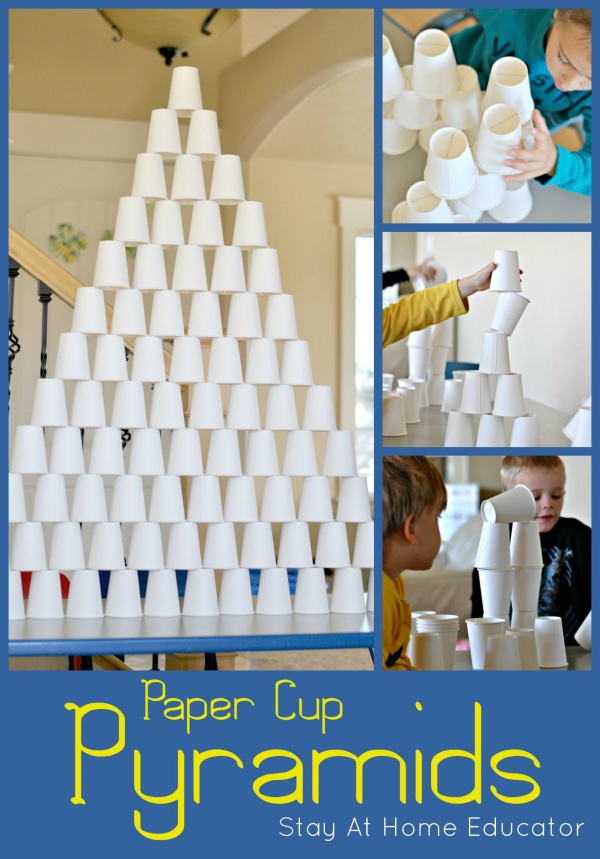 Make a giant pyramid using paper cups as a backdrop for the idol of Lord Ganesha. You can paint these paper cups in shades of red and orange to give them a bright effect or keep them simply white and give it a hint of floral touch to make them look more enticing and elegant. You can also use paper plates for the backdrop or make use of plastic bottles to build a castle around the idol.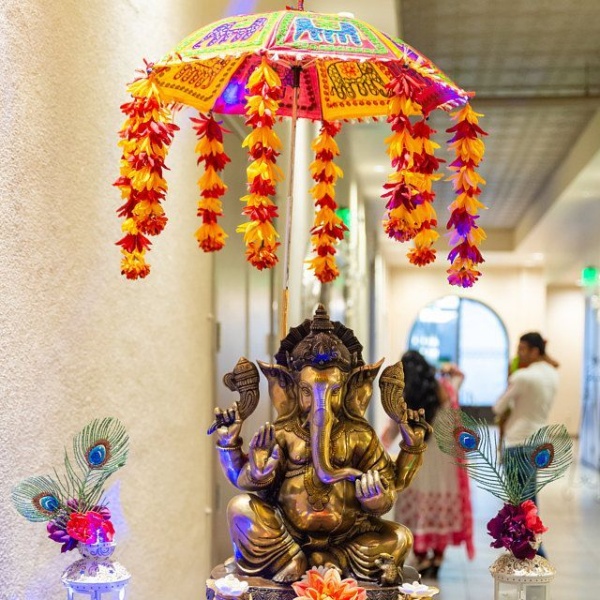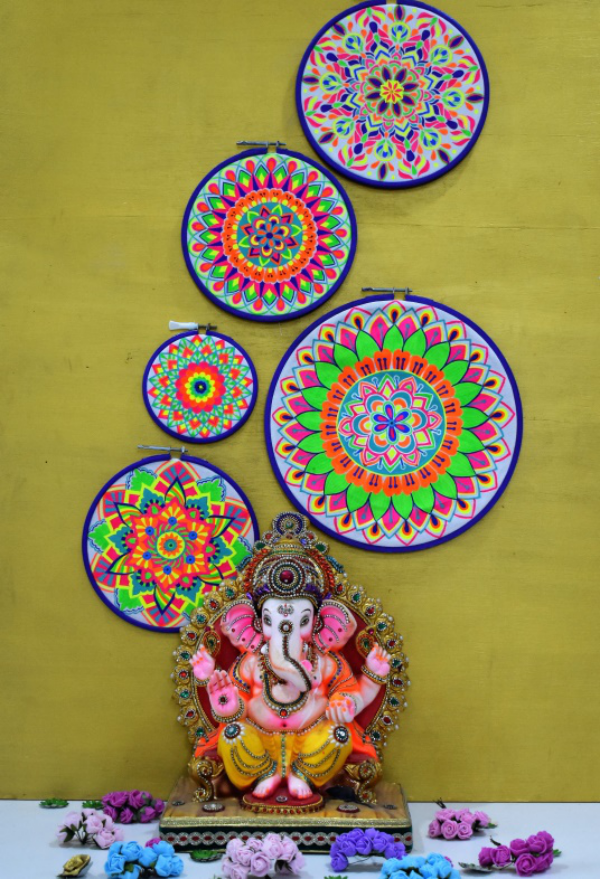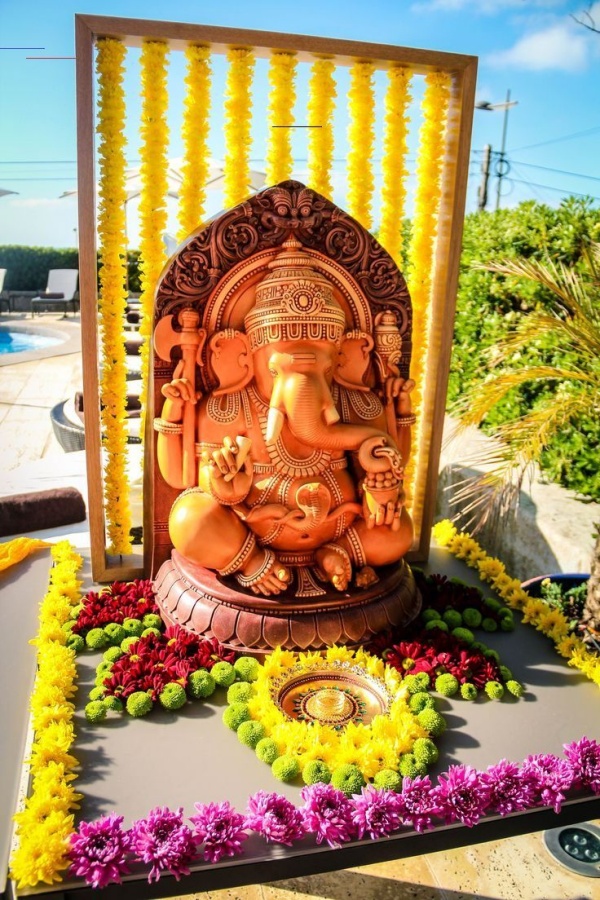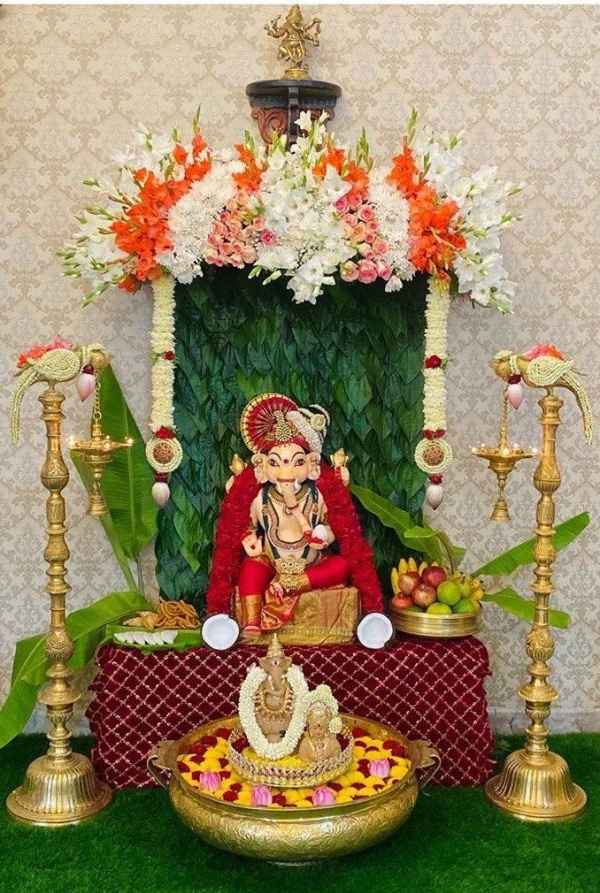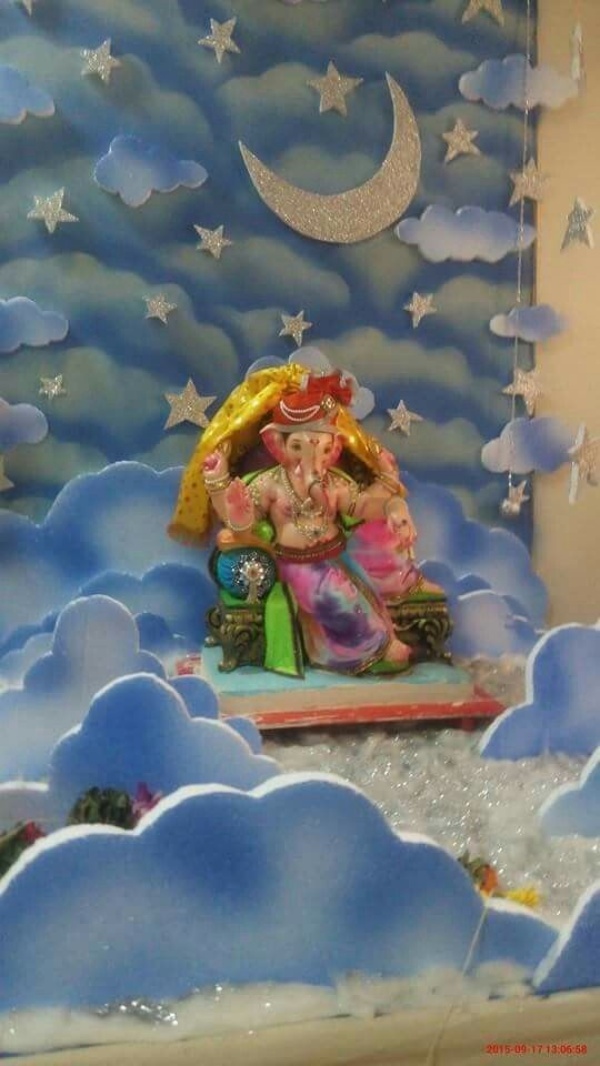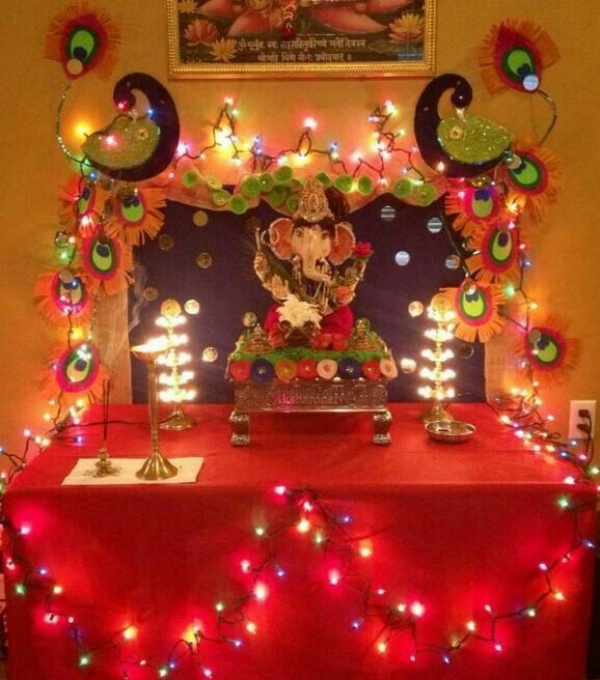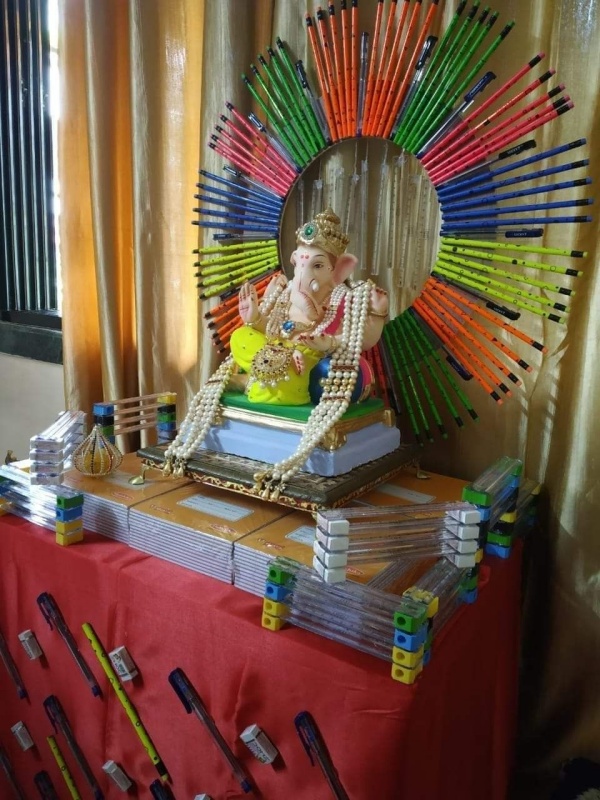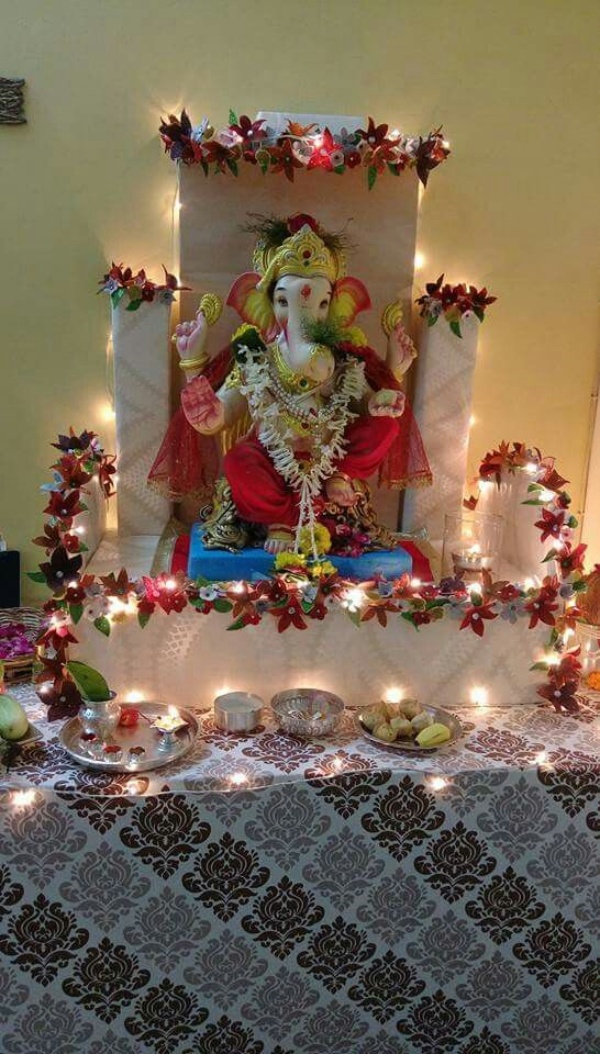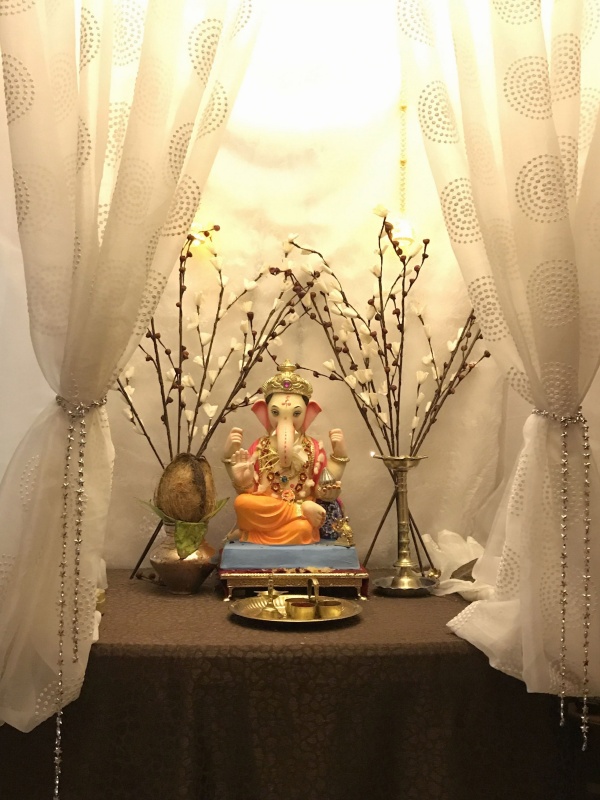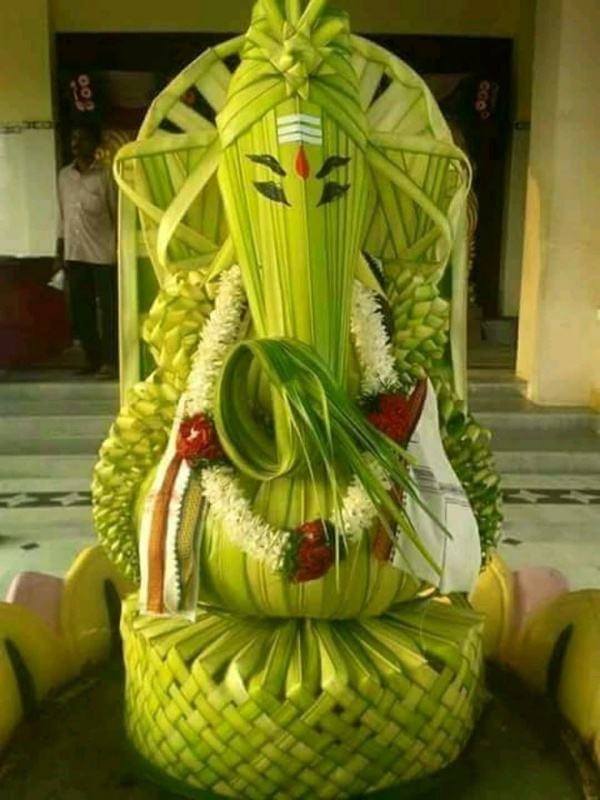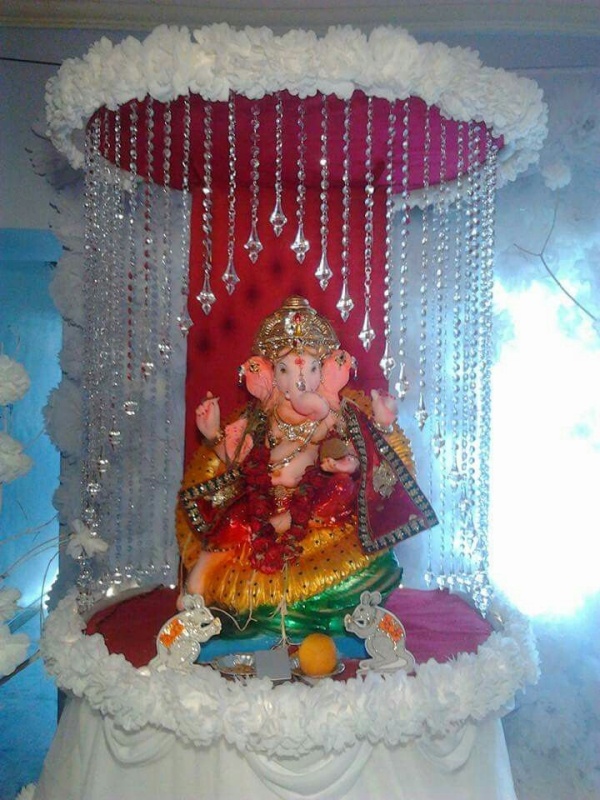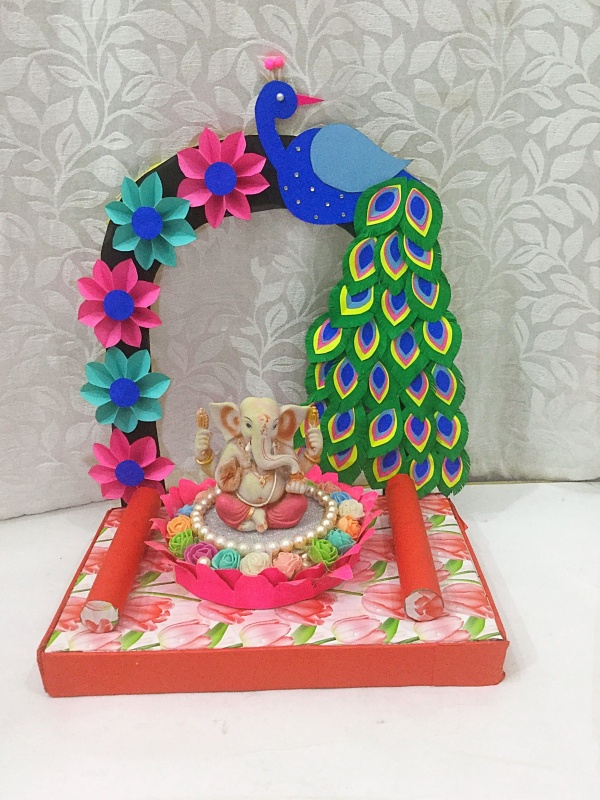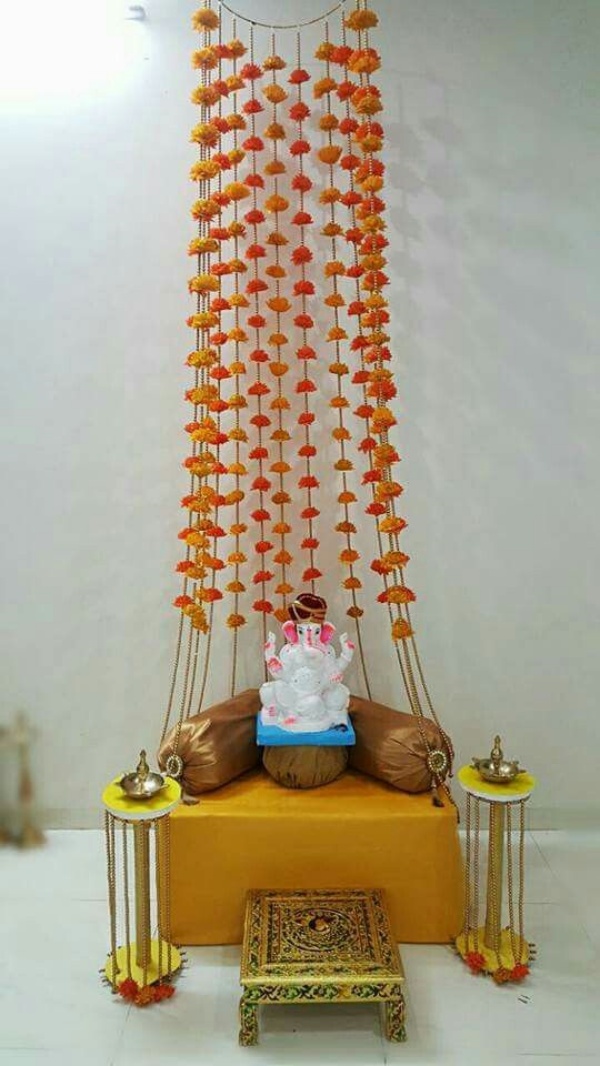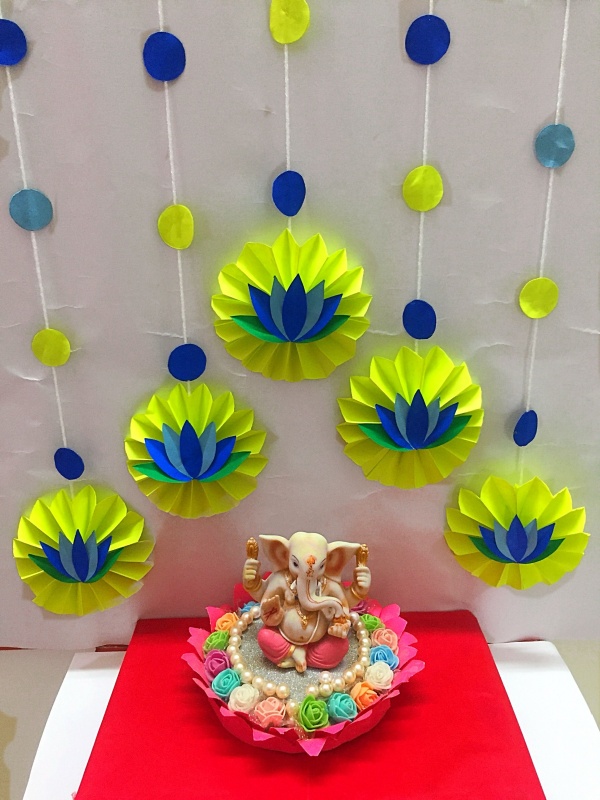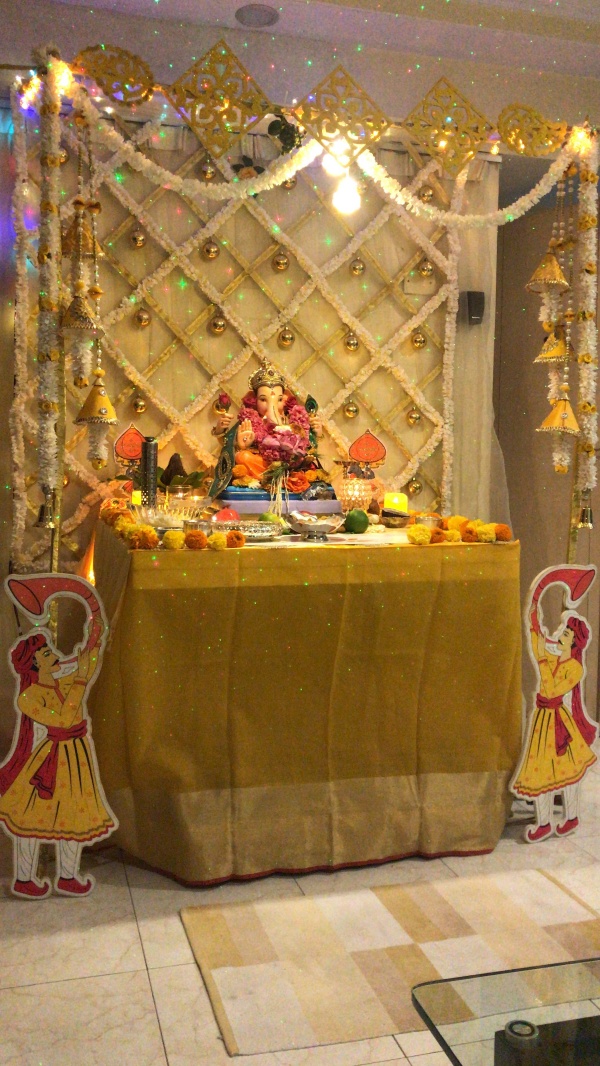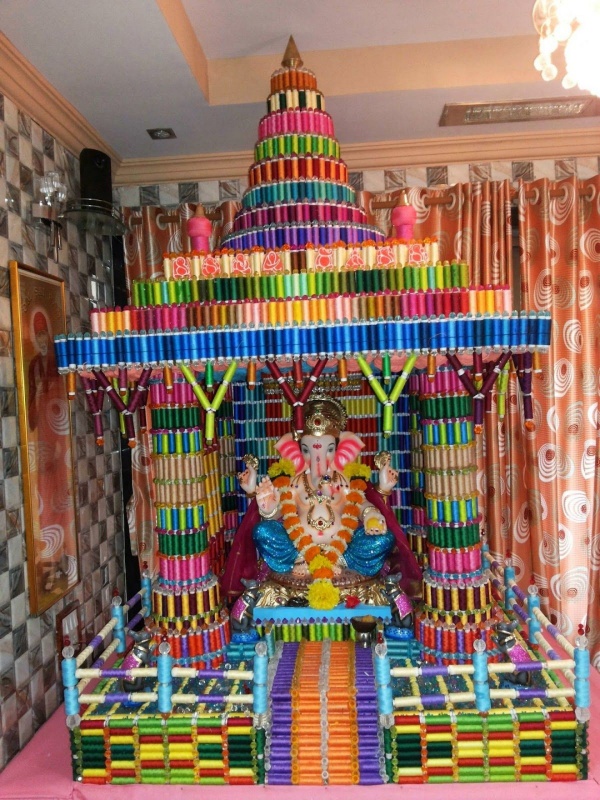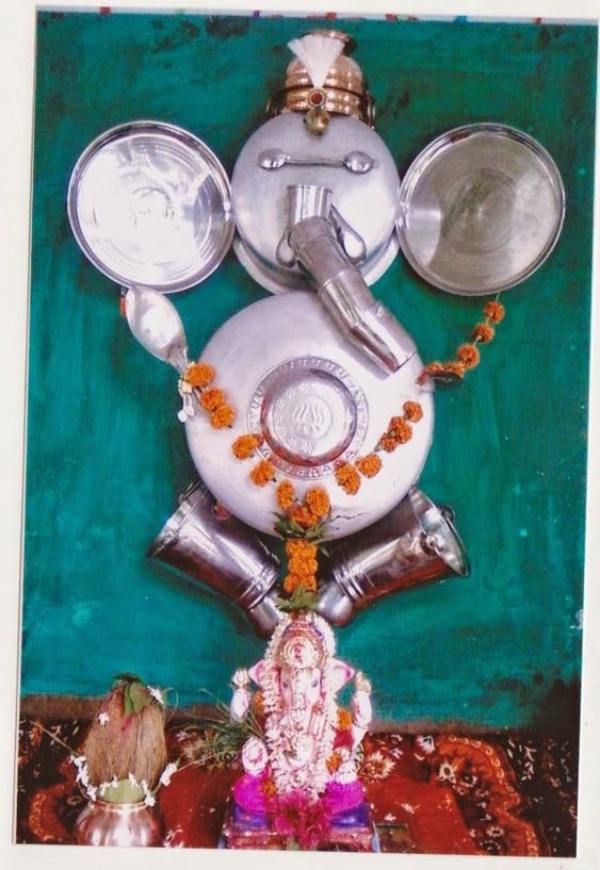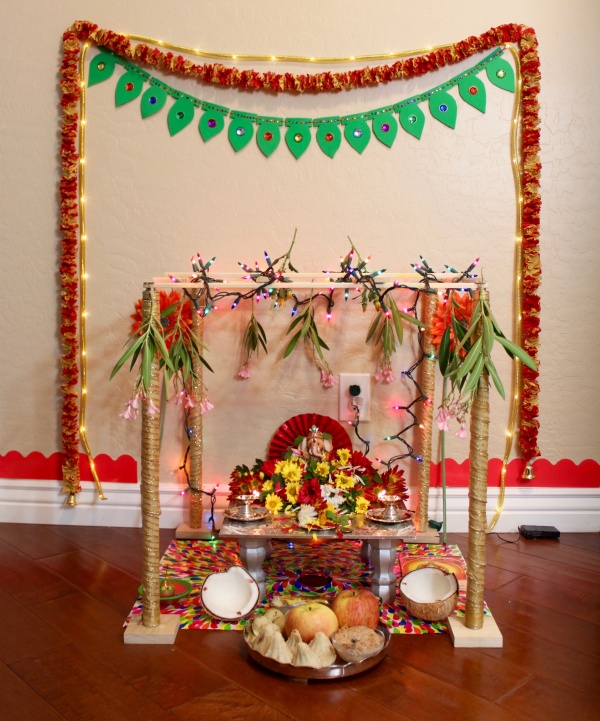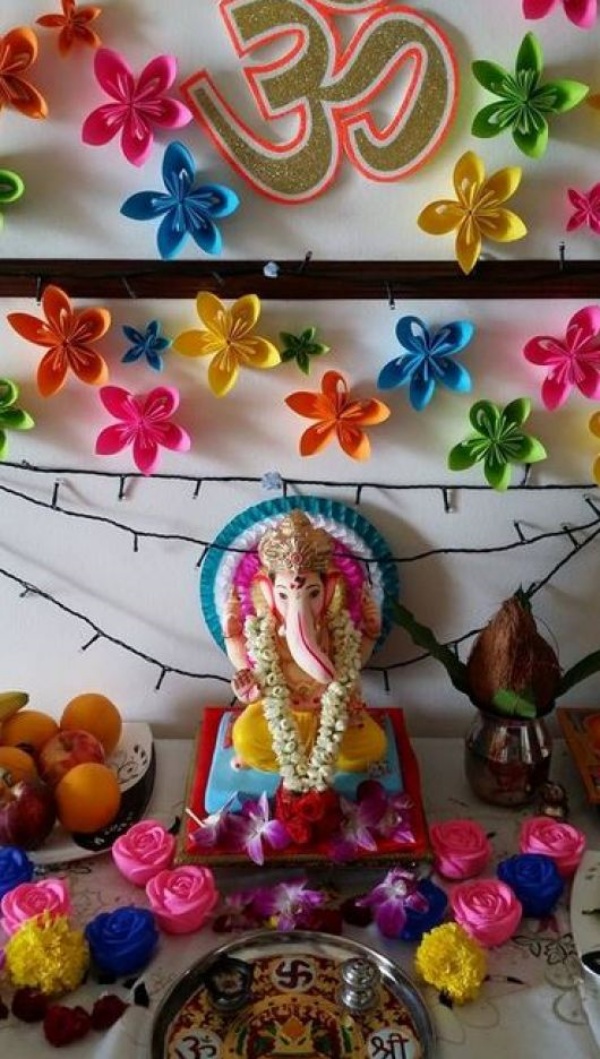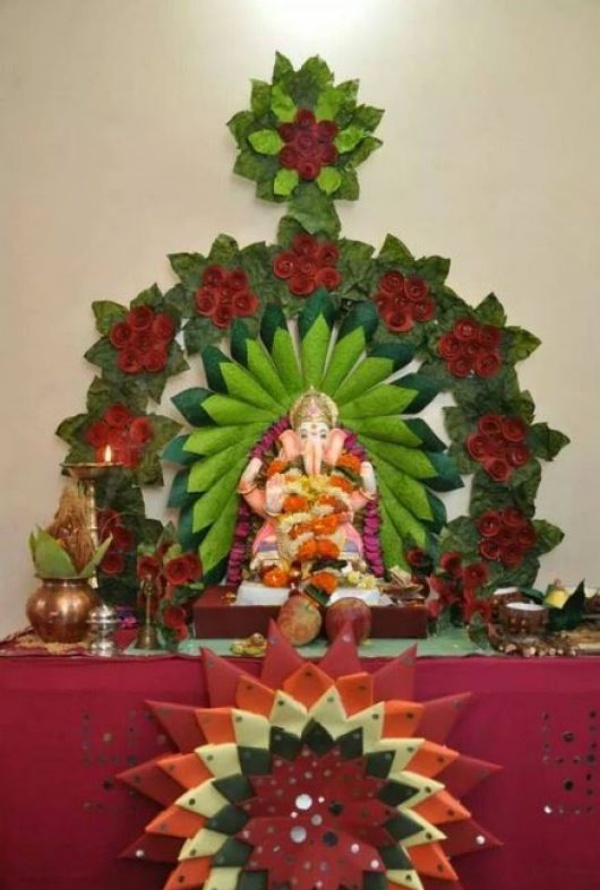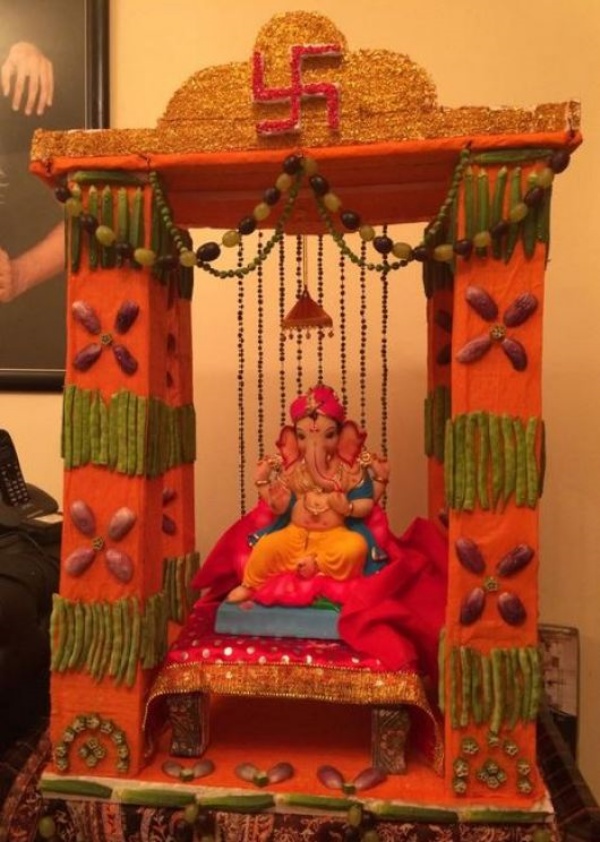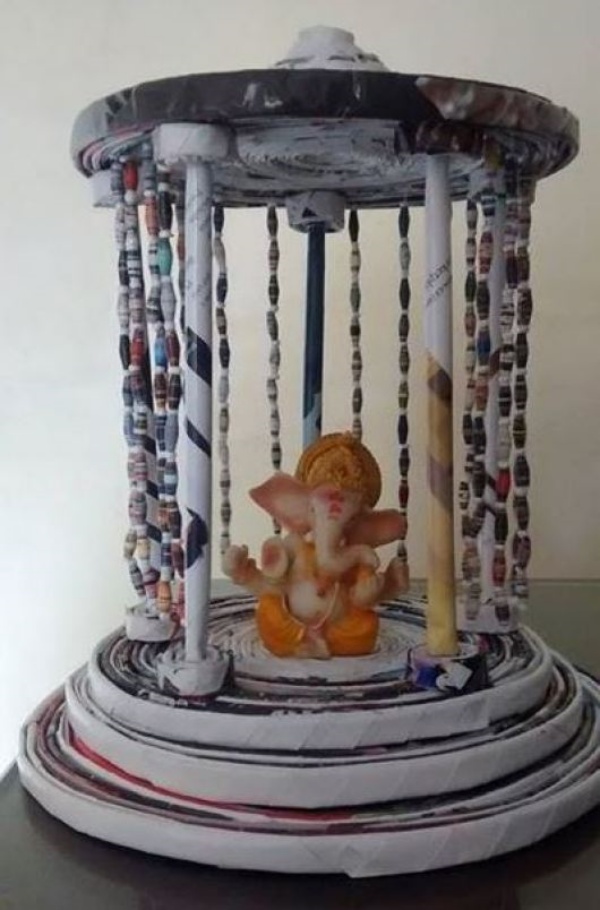 In today's world of recycling, it's almost impossible to spend a day without talking about the old jars as these versatile containers can be used in hundreds of ways – from practical to decorative…BELIEVE US! If you haven't experimented with them yet or wondering what to do with empty glass jars, here are the awesome ways to upcycle old jars and you'll learn how to give old jars a whole new life in a simple way.
By going with this DIY Recycling Ganpati Pooja Decoration Ideas, we are not just enhancing the pooja venue but are also recycling the products that we often consider as absolute waste. That is one way of saving the environment. So undoubtedly Lord Ganesha will be pleased!