Art is an inspiration; art is love; art is everything that can give one solace. And if you though art is confined to the four walls of an art gallery, then you couldn't be more wrong. Art is all-pervasive; it is on your clothes, in your food and also on your skateboard deck. Wait! Did we say skateboard deck? Yes! If art can be on the cover of your notebook, it can proudly be on your skateboard. If you love skating and art- equally, then it's high time you brought the two together. Try out some of these DIY Skateboard deck Art Ideas and you will feel happier than ever to ride it. What art? Check out the ideas below-
As we use digital technology for every other these days, paintings are not behind and we have come up with these Examples of Digital Paintings which will Pause you for a while and feel mesmerized!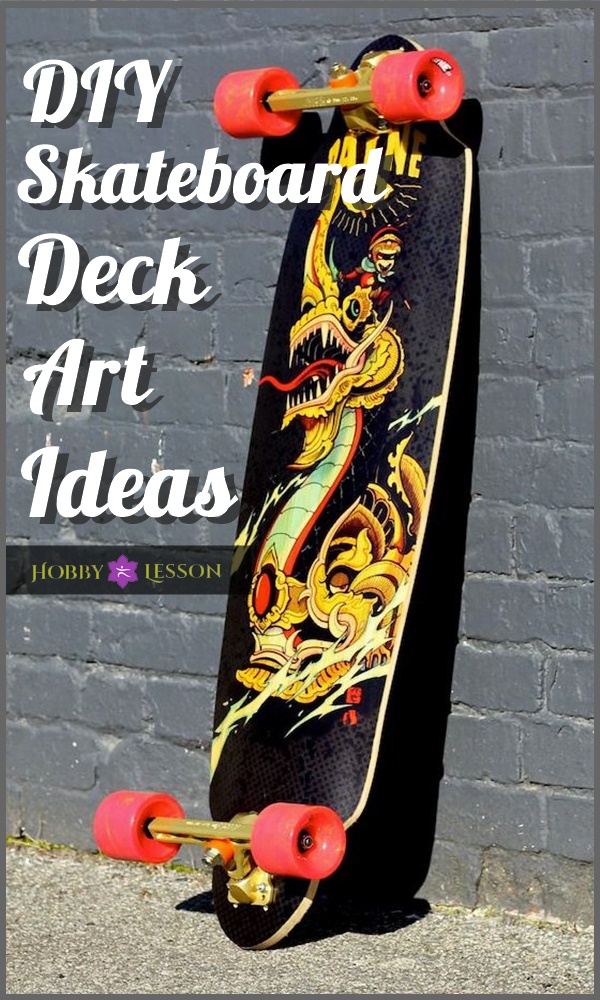 DIY Skateboard Deck Art Ideas
Mandala Art On Your Skateboard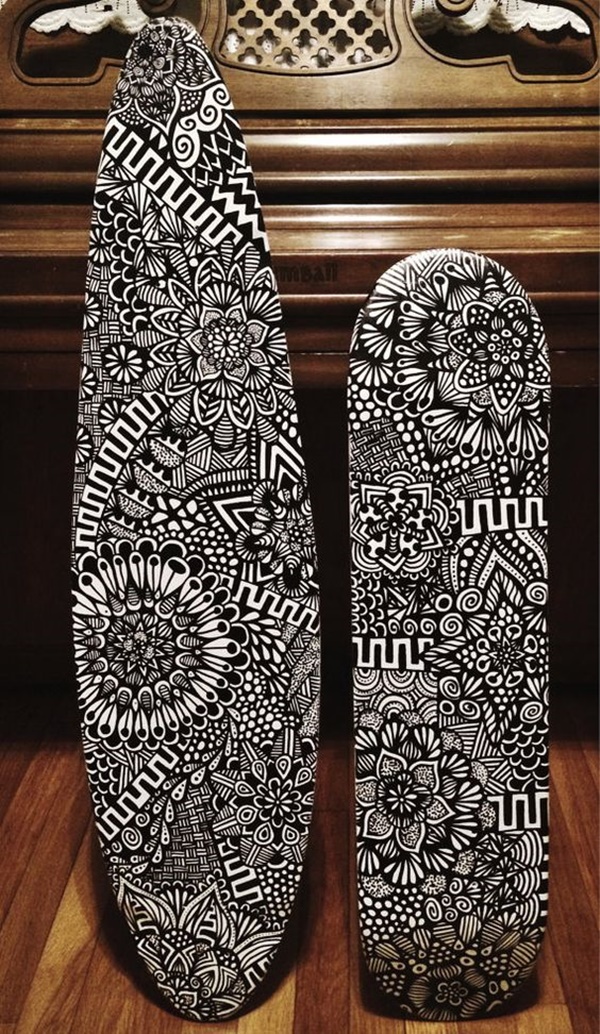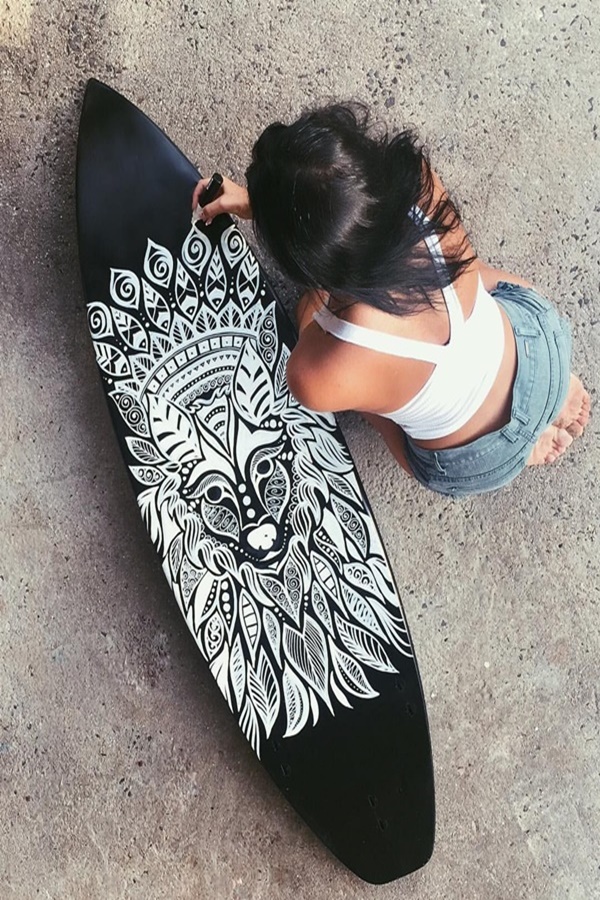 Out of all the DIY Skateboard deck Art Ideas we have here, this one is probably the classiest. Mandala patterns are basically circular and repetitive. They are cool beyond a question and can make your skateboard look quite traditionally charming. All you need is to create the design perfectly and you are more than good to go. You can either make use of multiple colours or keep your colour choices simplistic. Either way, you are going to get fascinating results.
Text Love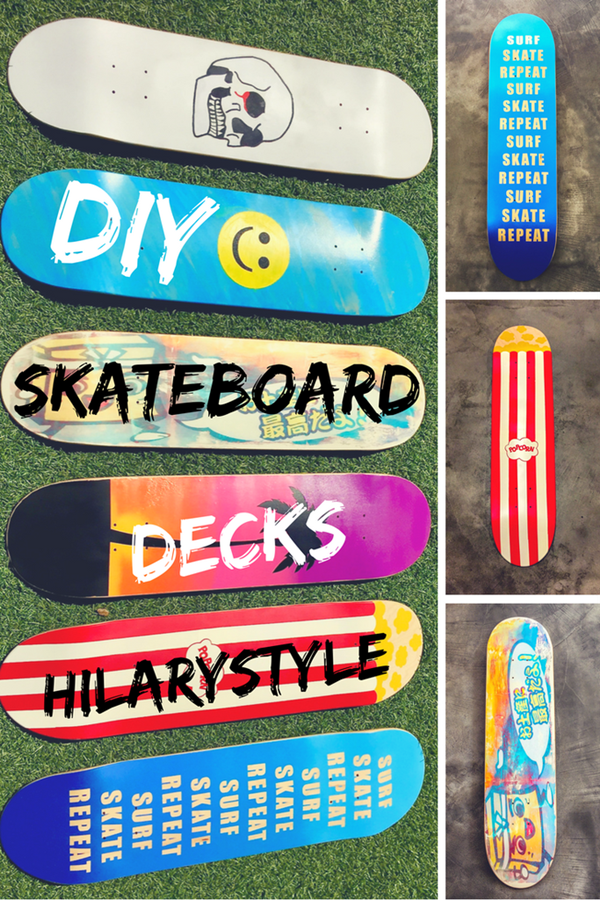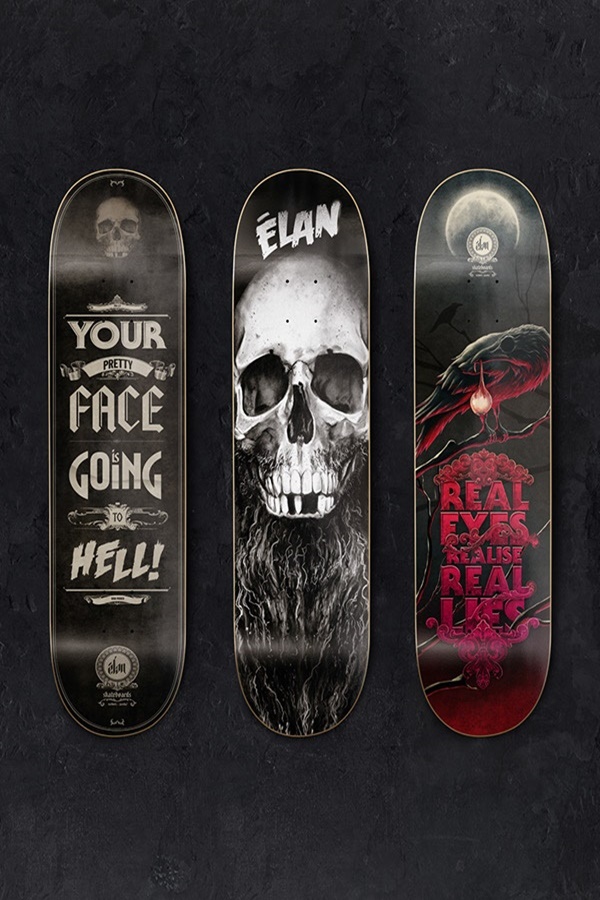 Although there are many DIY Skateboard deck Art Ideas, this one is super sexy. What are we talking about? Well, we are talking about text designs. There are hundreds of these designs to choose from. All you need is to sit down, check out the options, choose one that reflects your personality and gets going. If you don't want to take inspiration from existing art samples, you can also design your own art. Just make sure you don't go over the top.
Super detailed drawings are the ones whose inch to inch of the art is filled with details that are undoubted- a Mind boggling and truly inspiring and soothing inspiration. We bring you the most amazing of Imaginative Drawings Of Super Detailed Art.
Black And White Graphics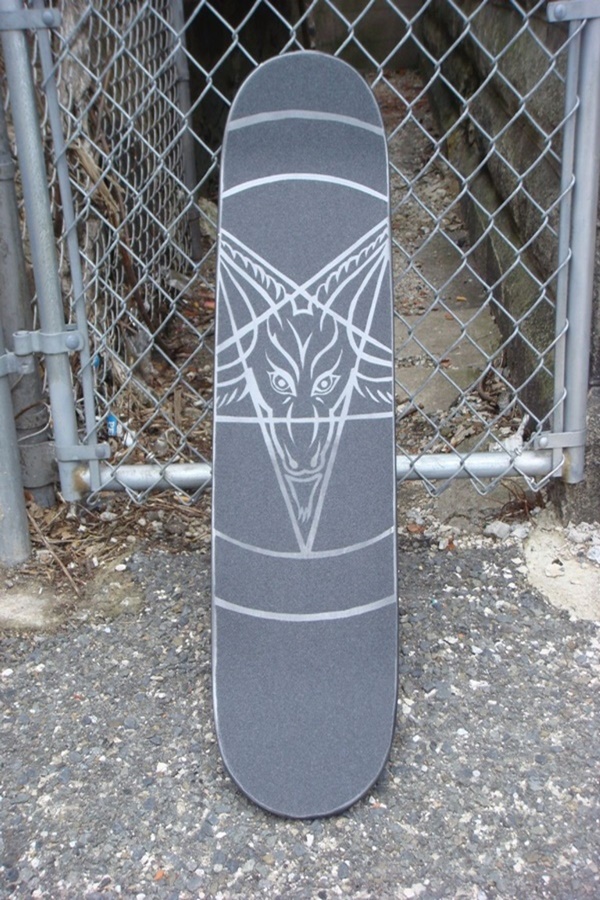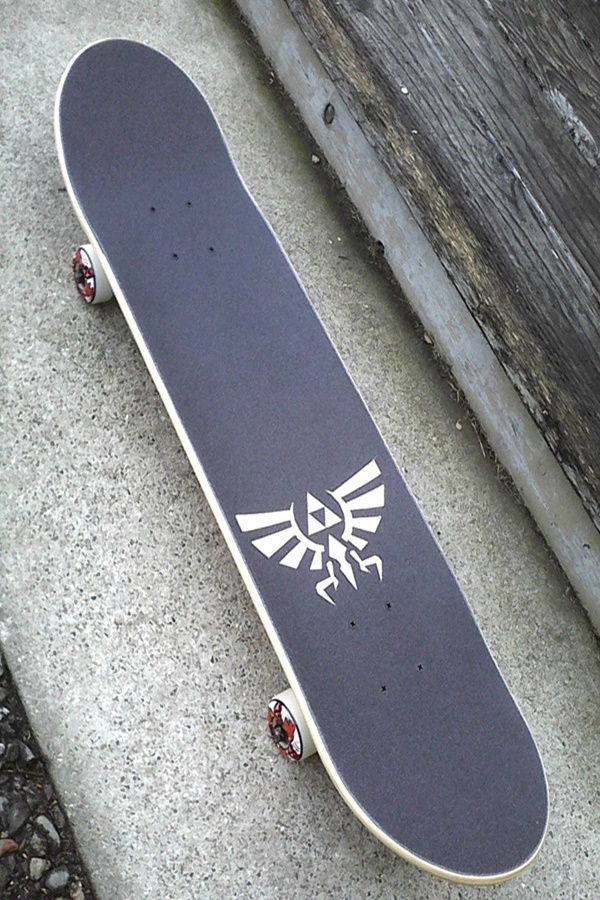 Graphics lovers, listen up! Graphic designs are just too awesome for skateboard decks. If you haven't thought of any other idea yet, then you can consider painting some graphic design on the board. The best thing about this design option is that you can get as creative as you wish to. There is nothing to be worried about. Just try to be precise with your strokes, if you are creating the design on your own.
Doodled Skateboards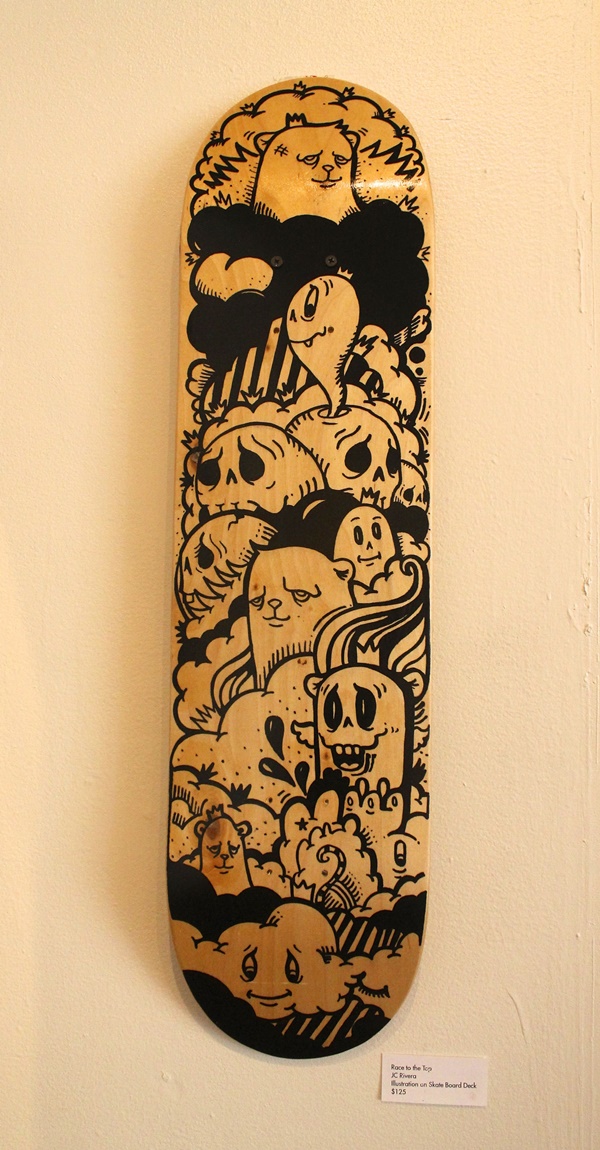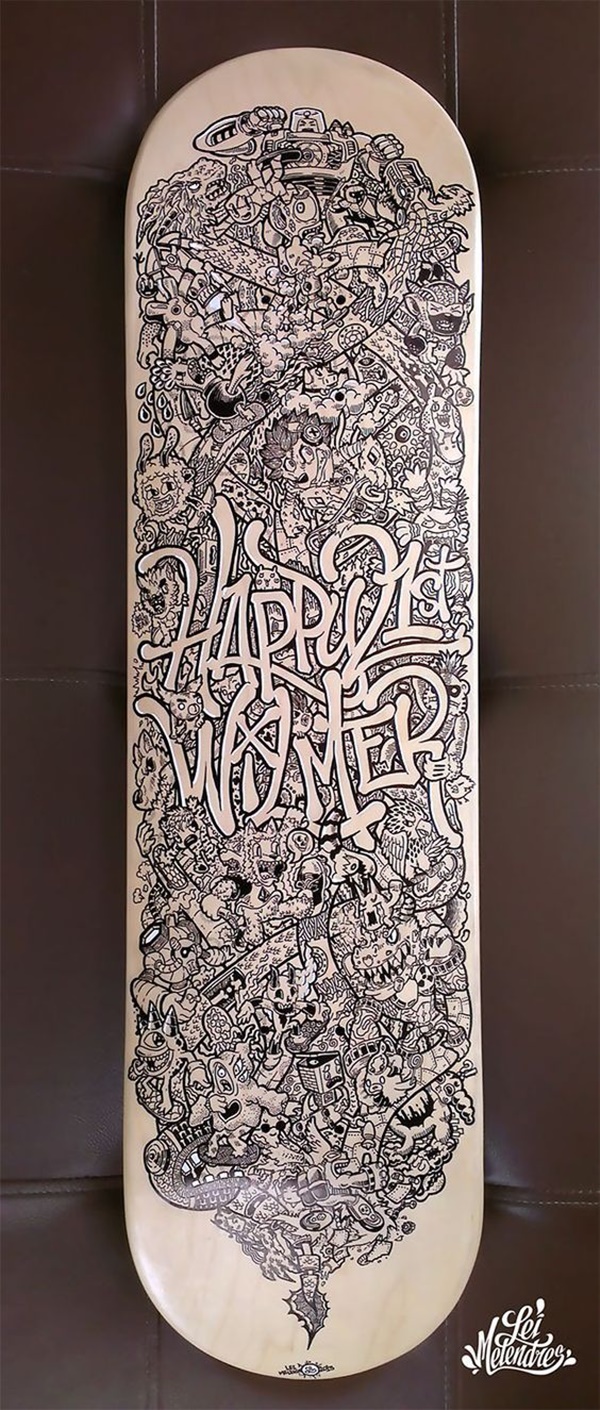 Doodling is a really fun activity. There is perhaps someone who doesn't consider it a great art form. It might not be classically excellent, but it does strike the right cord with art enthusiasts of the present generation. And guess what, doodled skateboards look just too awesome. Yes, doodling is basically mindless scribbling, but you can't be too oblivious of your art while it is underway. With a little bit of attention and pre-planning, you will really doodle on your skateboard deck like a pro. Also, here we present some Creative Doodle Art Ideas to Practice in Free Time.
Galaxy Skateboard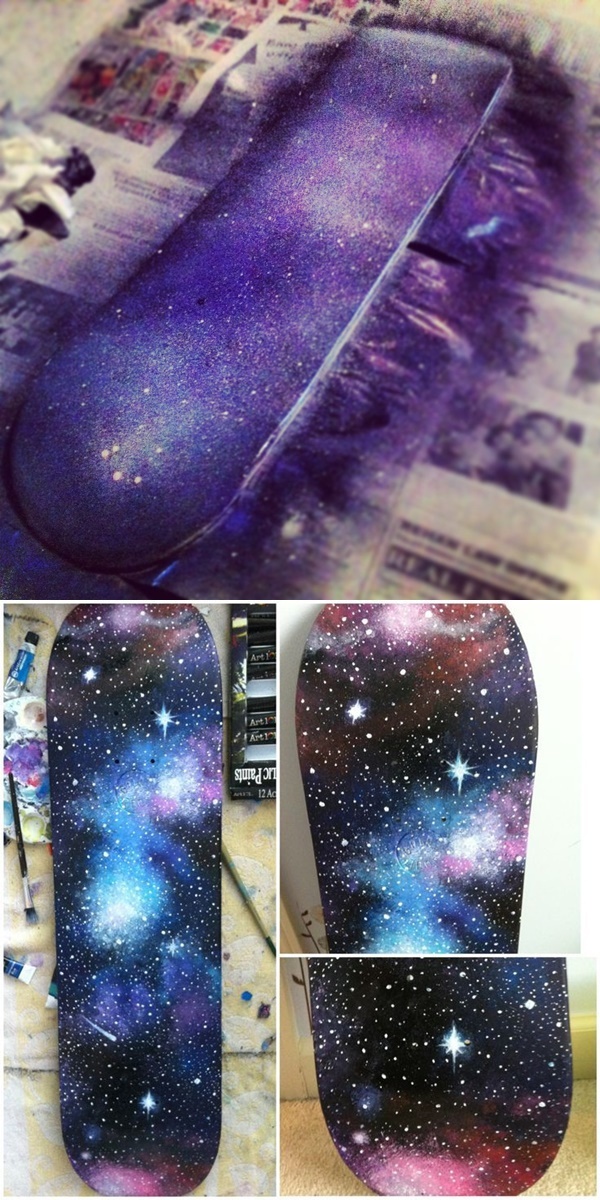 Talking about DIY Skateboard deck Art Ideas, how can you not mention galaxy art? The galaxy has always fascinated man. There is perhaps something that strokes man's interest like the galaxy does. If you too feel the galaxy is a potpourri of mysterious things, then paint it on your skateboard deck. Despite being such a simple art design, it looks mesmerizingly beautiful on skateboards. This is more appropriate for woman skaters as the galaxy art has a subtle and delicate undertone to it.
The Lovely Graffiti Design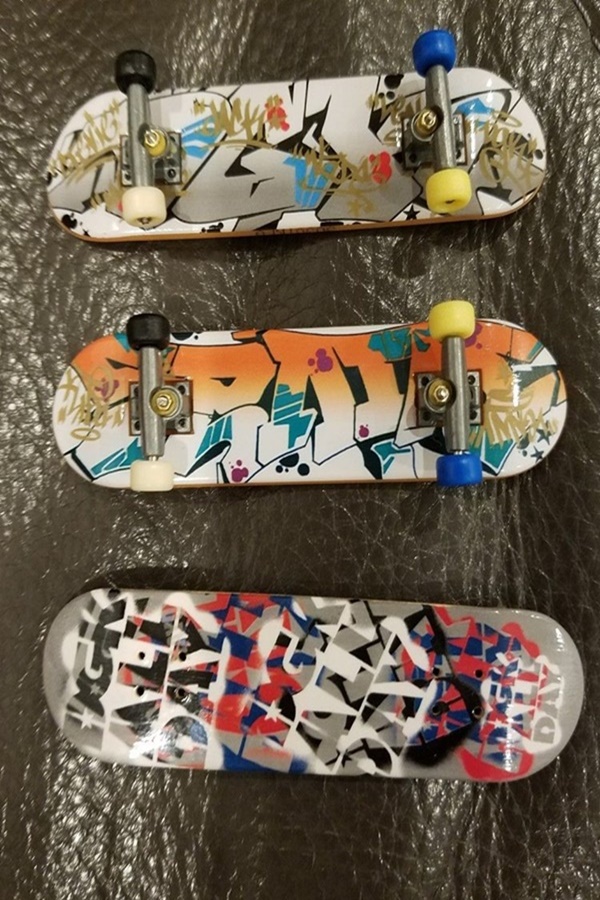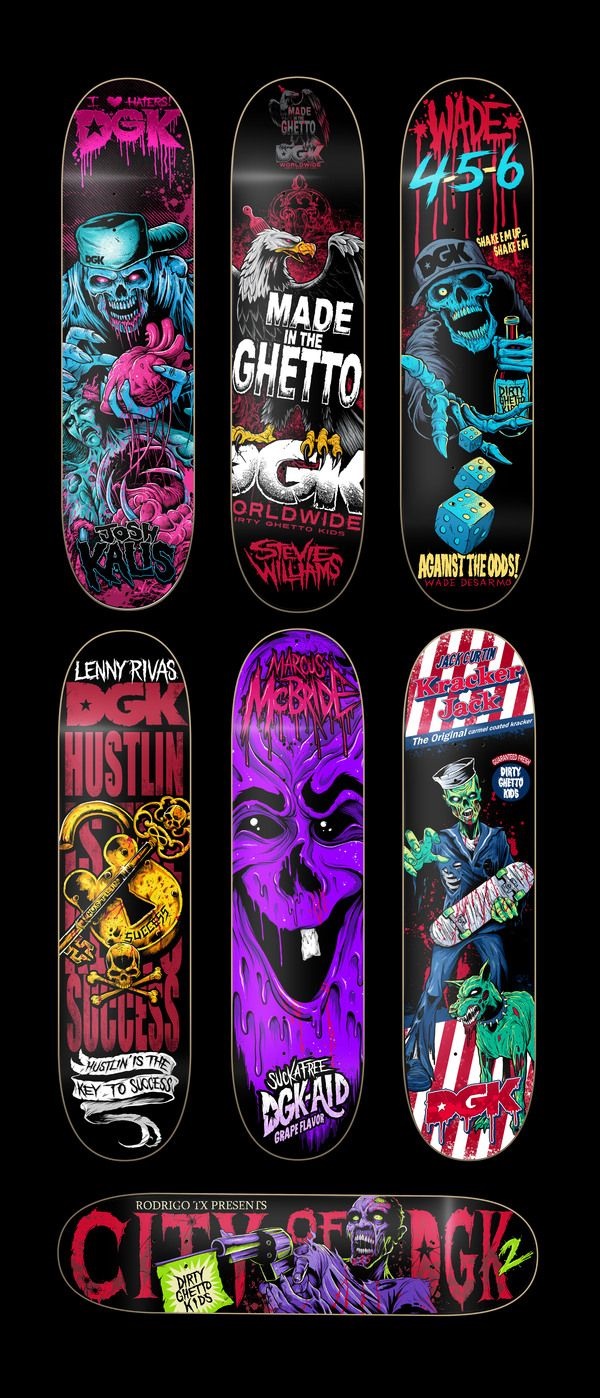 Graffiti art is not newly popular, it has been around forever. Yes, you saw them on your neighbour's wall, but did you see them on skateboard decks? Not too often, right! But trust us, graffiti art can make your skateboard look so millennial, you will fall for it instantly. Make the design as colourful as you can and it becomes a subject of envy for other skaters. After all, who thinks about getting a cool graffiti work done on their skateboard? Not every Tom, Dick and Harry, for sure!
Comic Art On Your Skateboard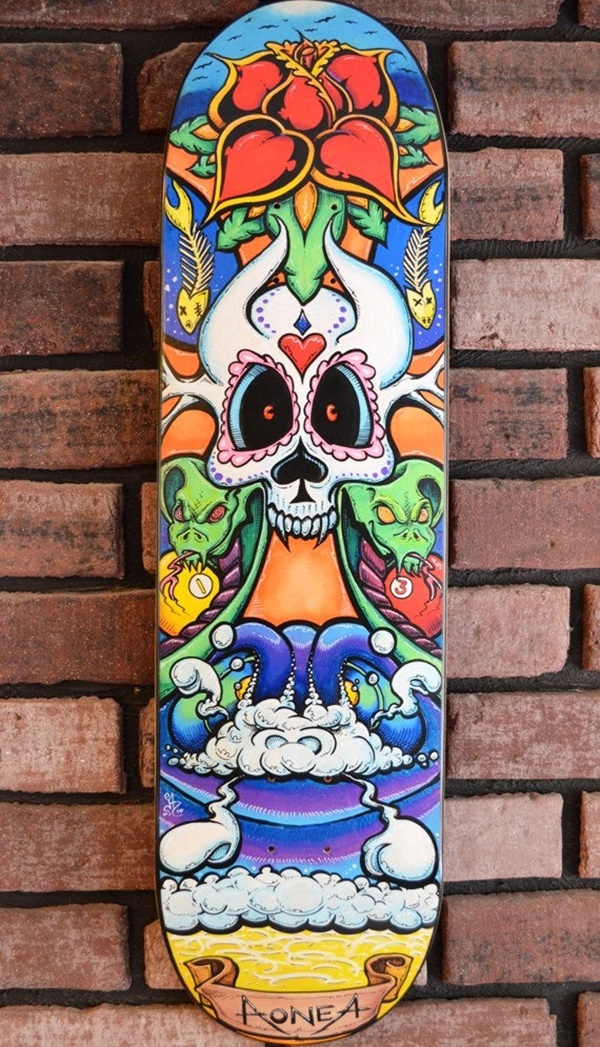 If you love comics and comic characters, then it's time to step back in time and relive those comic reading days with a comic design on your skateboard. You can't imagine how cool it looks. Starting from your female skater friends to your buddies, everyone will be drooling over your new skateboard look. And when it comes to flaunting it, you won't really have to do any hard work. People will spontaneously turn heads to see what your comic design is all about.
Any Abstract Art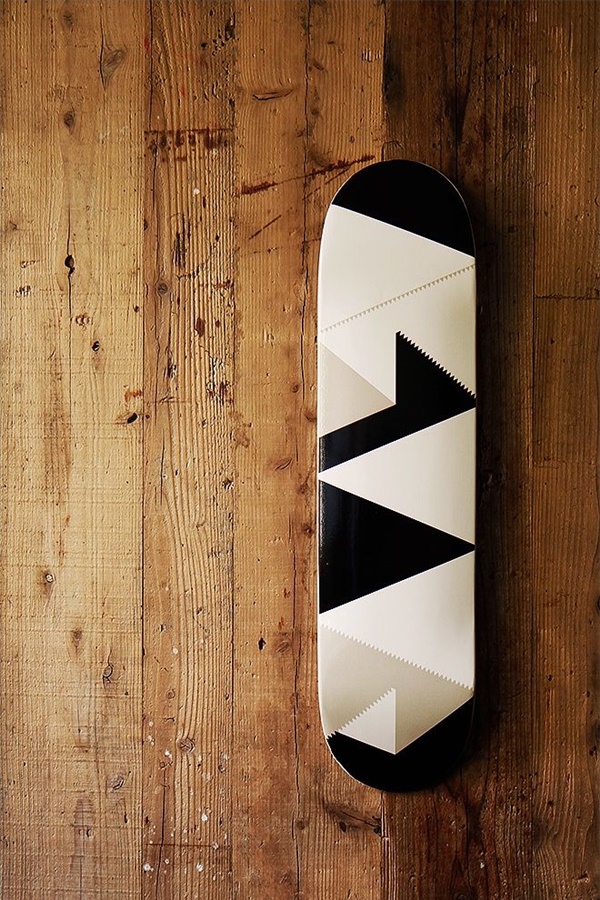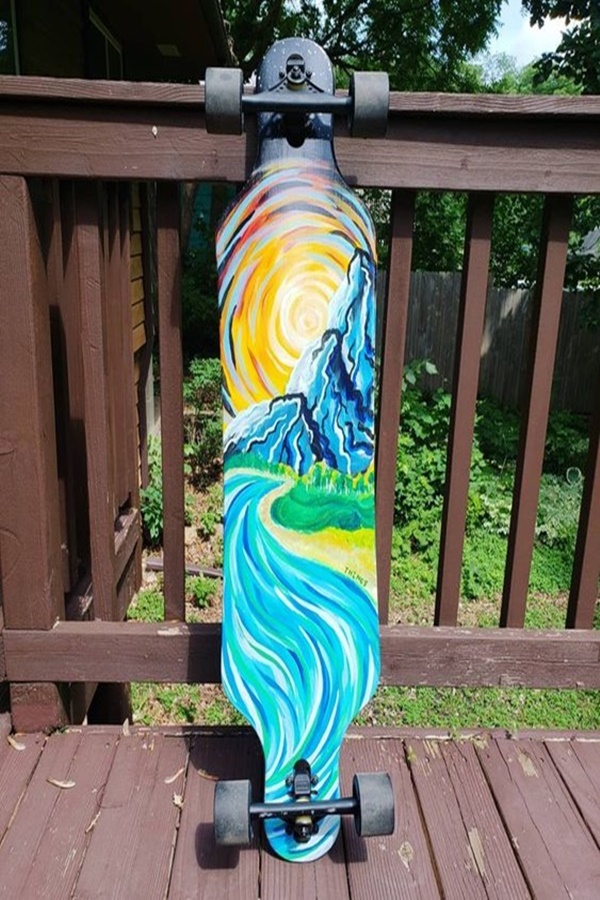 Now, your design doesn't really have to have an obvious meaning. Sometimes, abstract design on your skateboard deck radiates your personality better. When you choose to paint an abstract design on your skateboard, you don't really worry much about your painting skills. You can get as creative as you wish to. Just make sure your art depicts some meaning.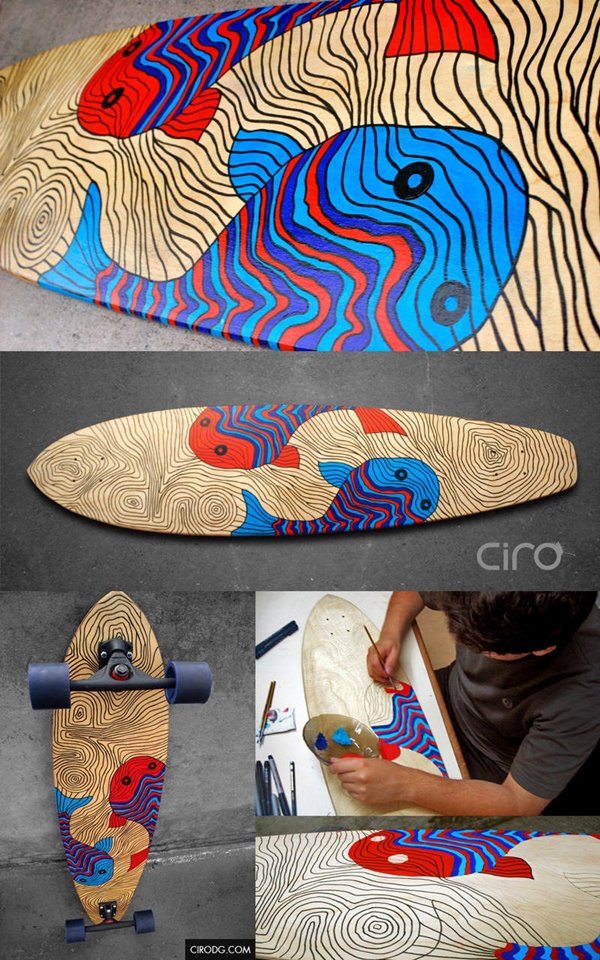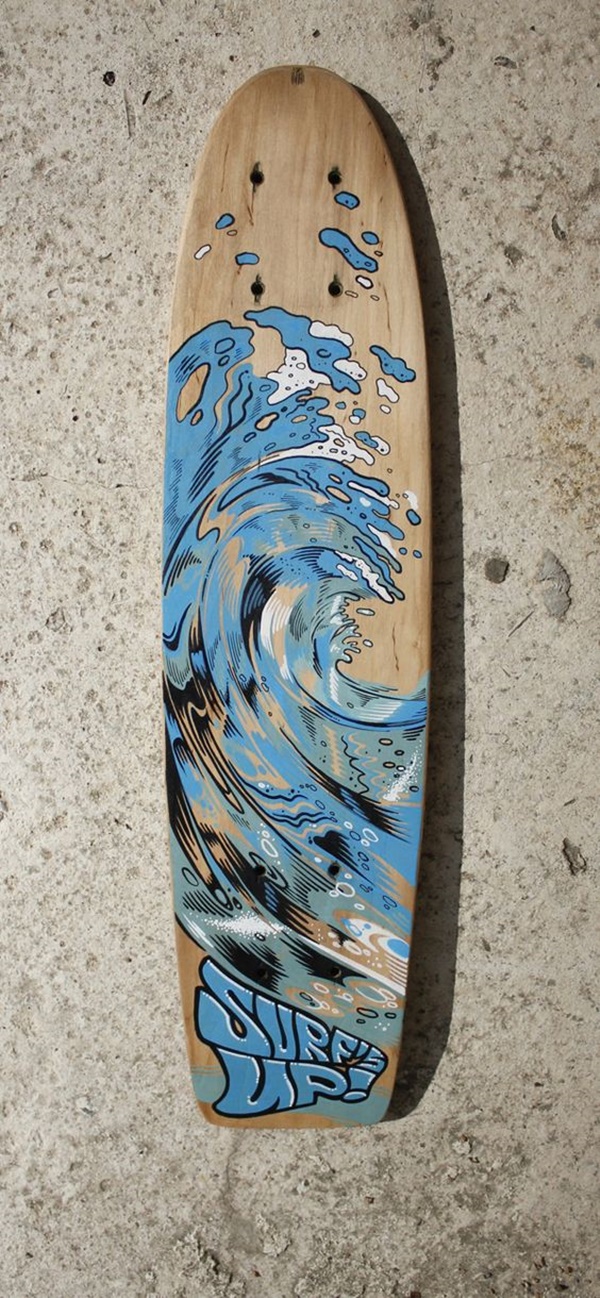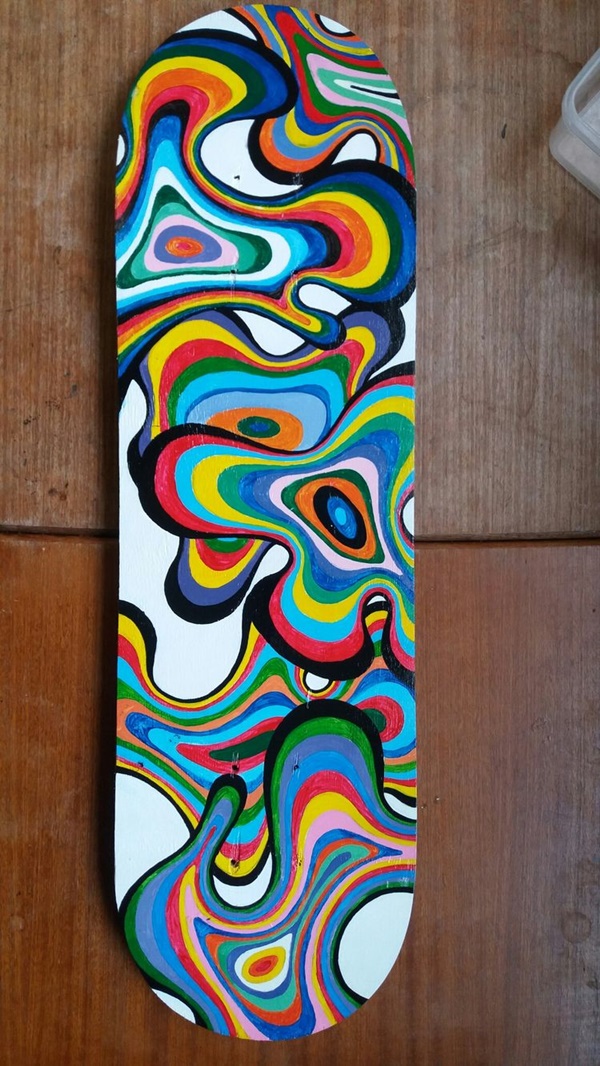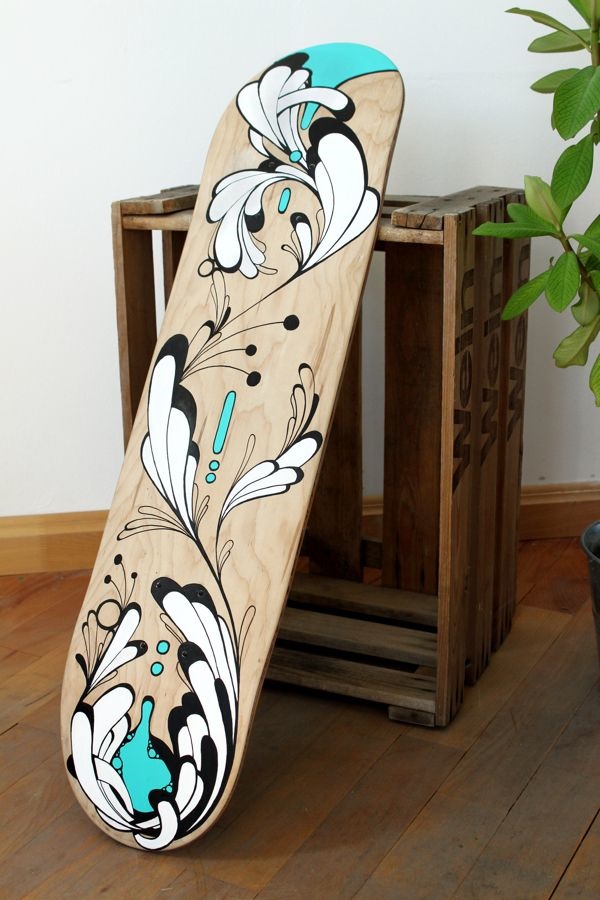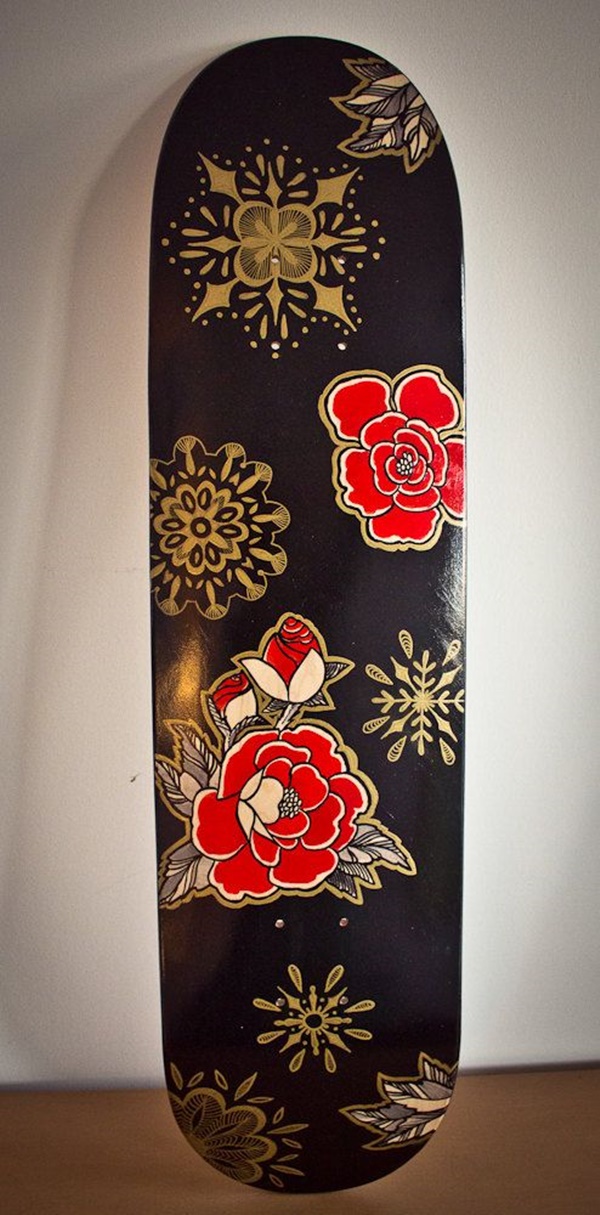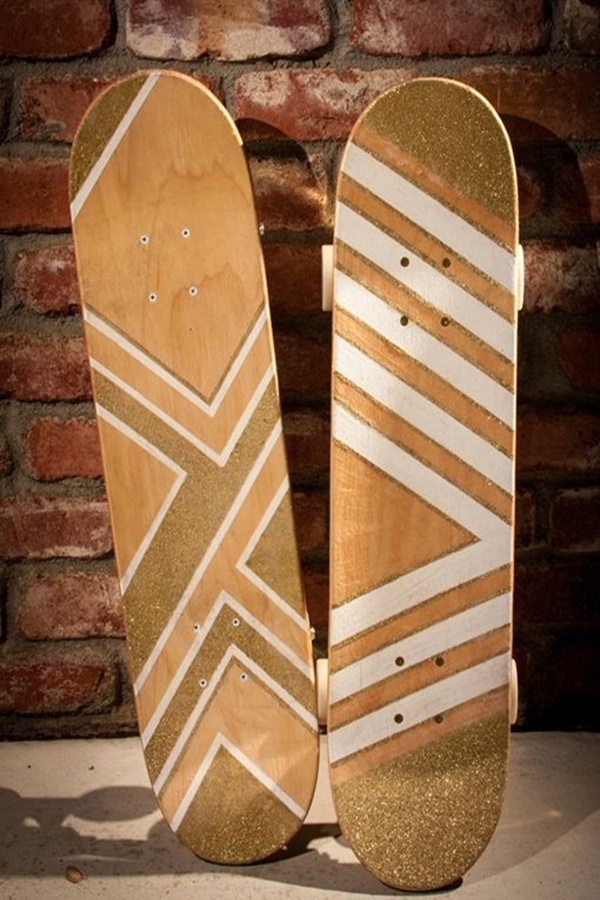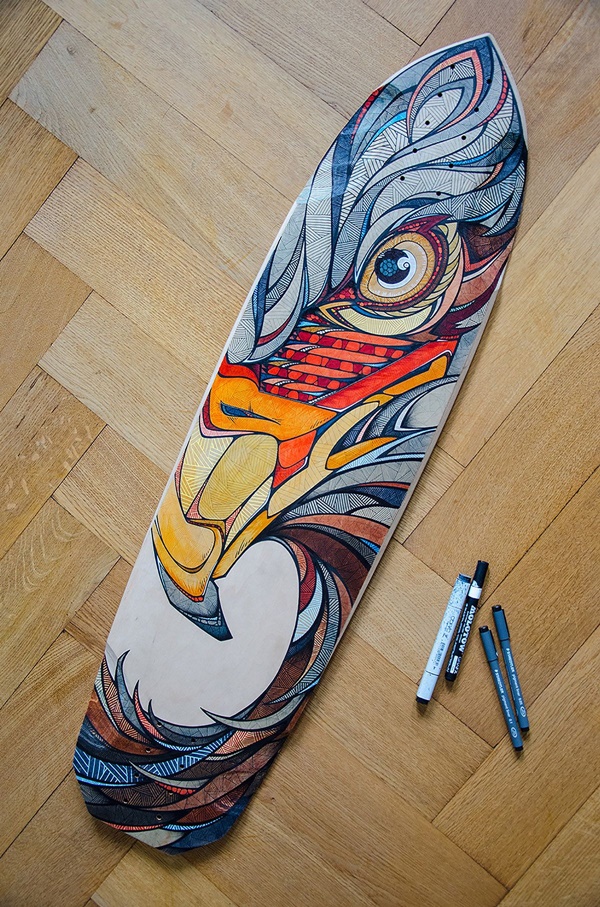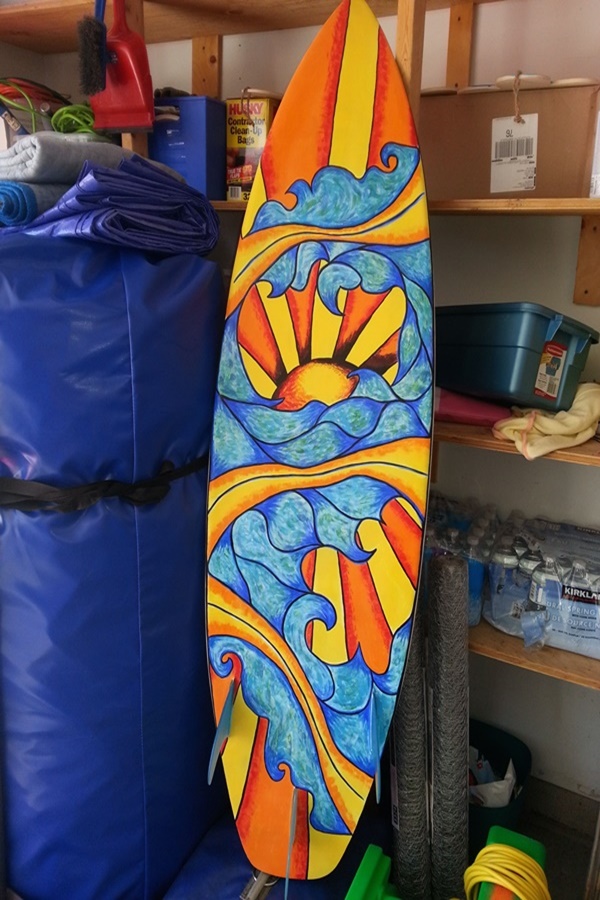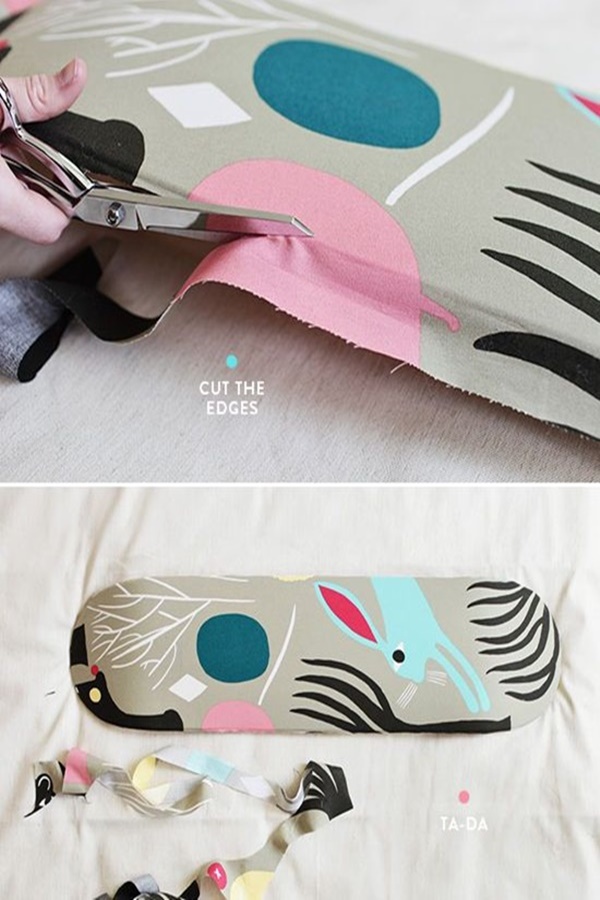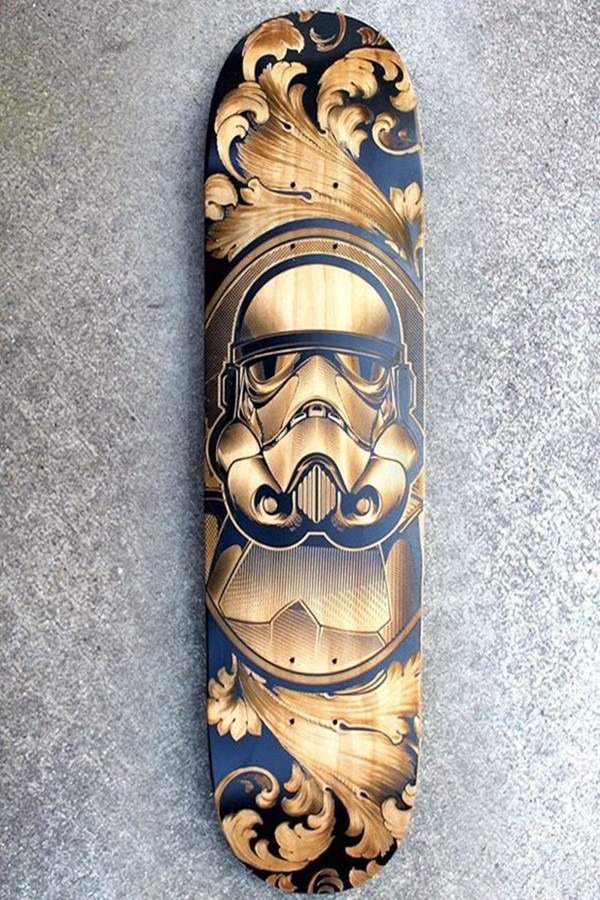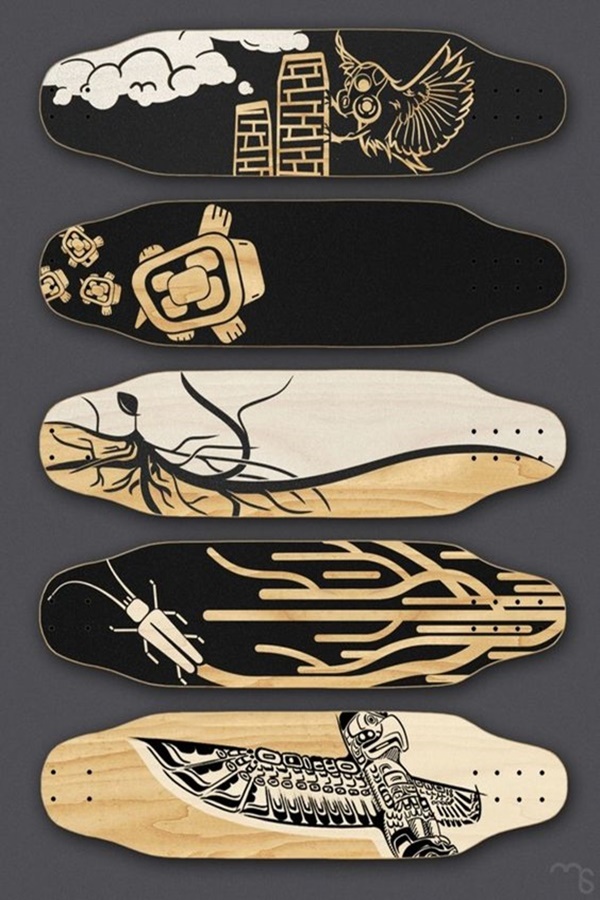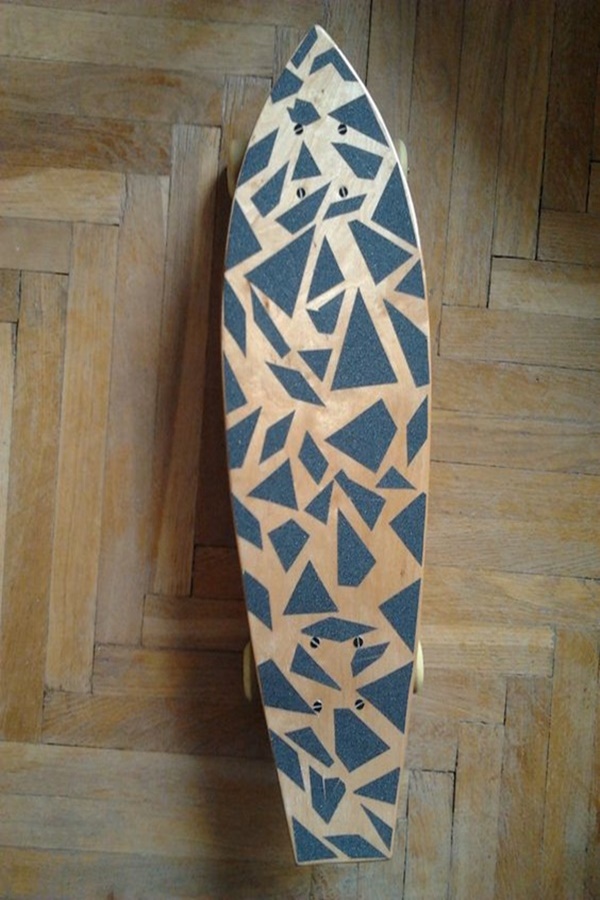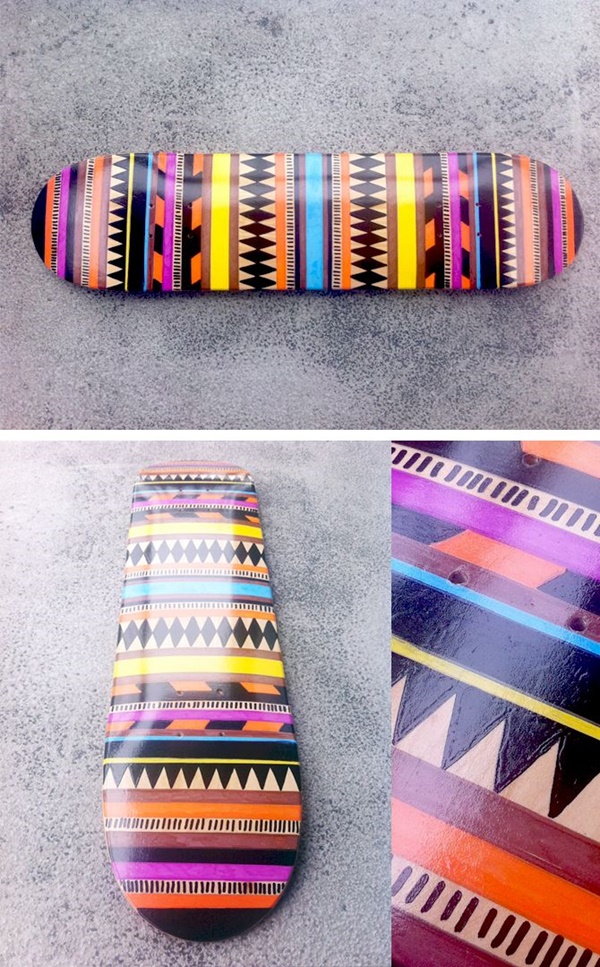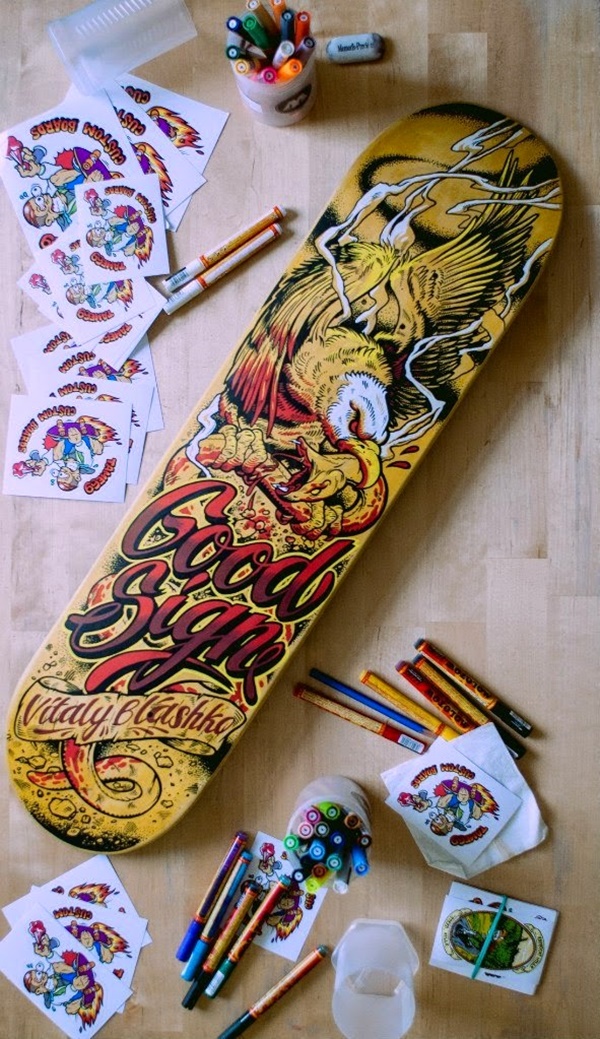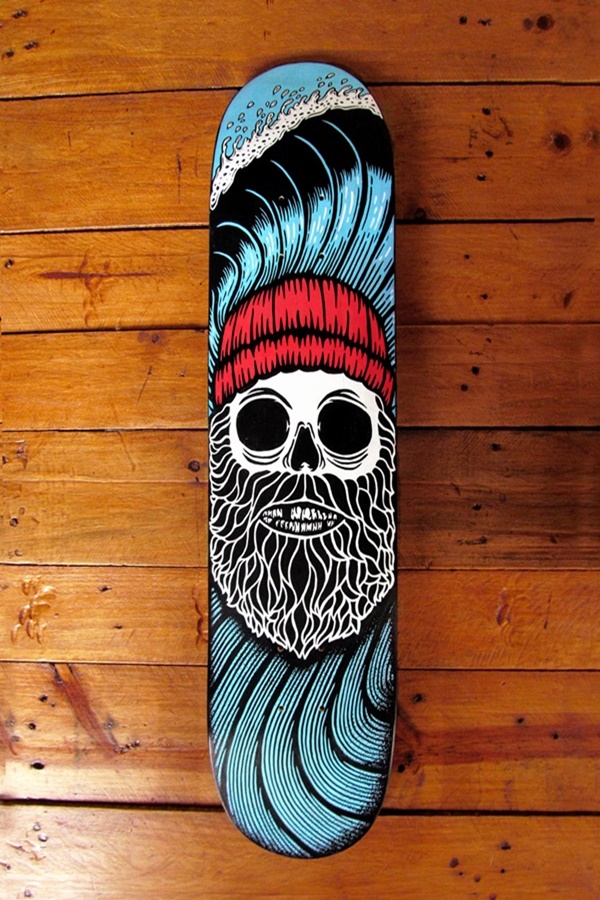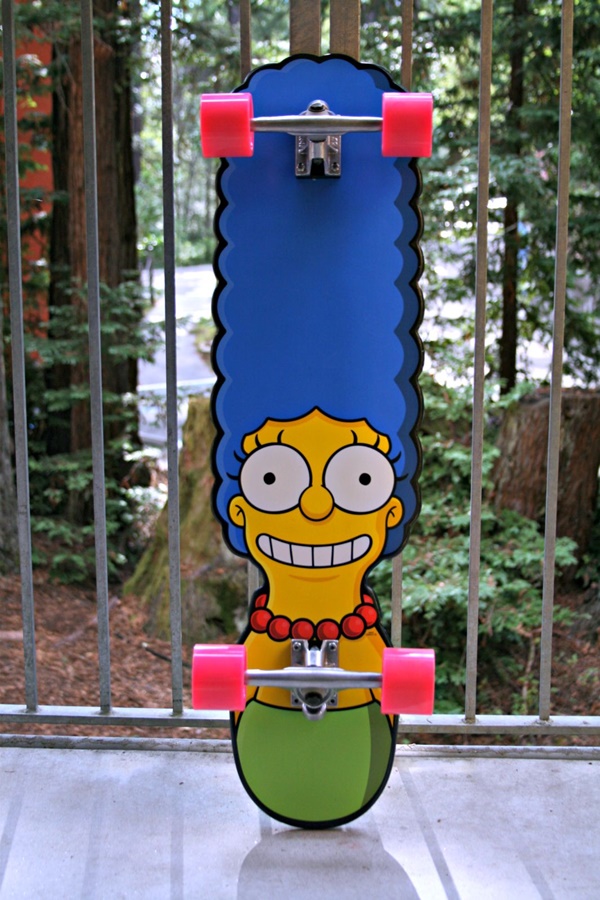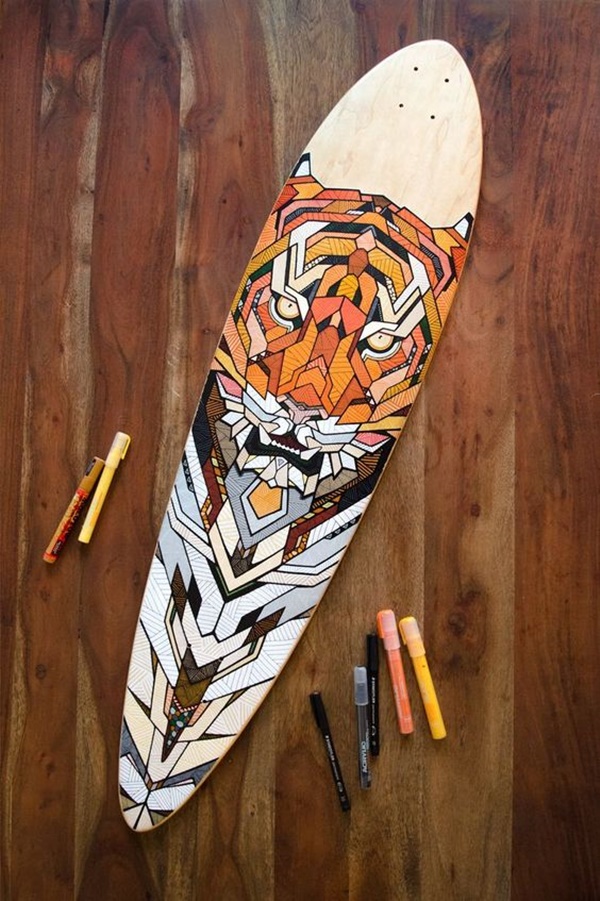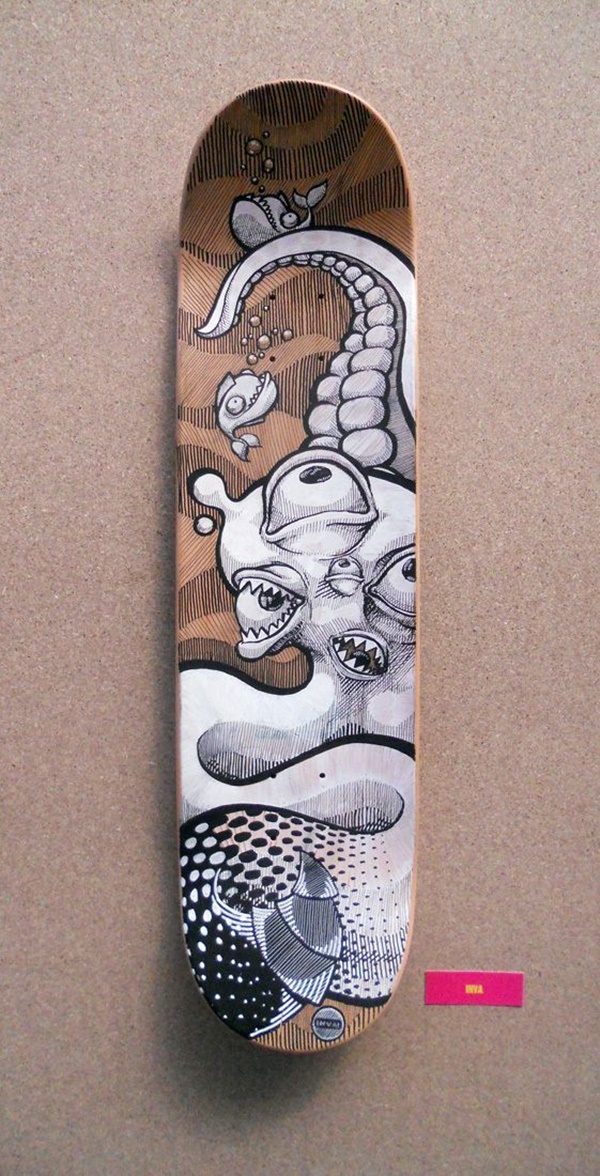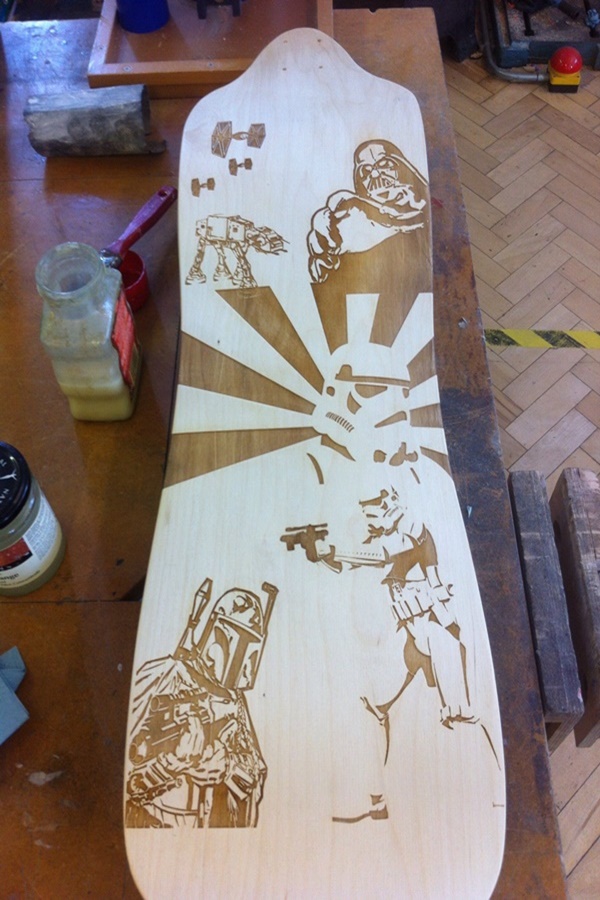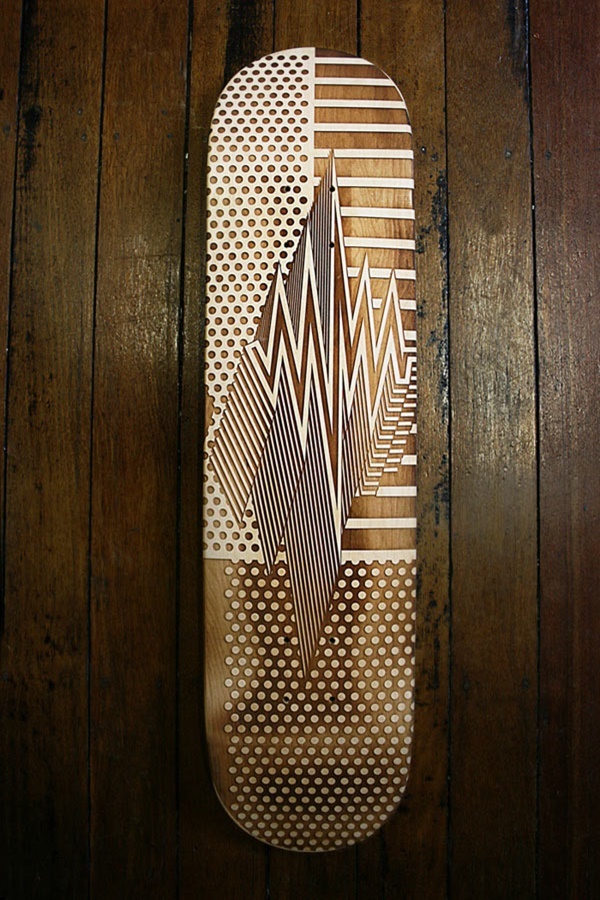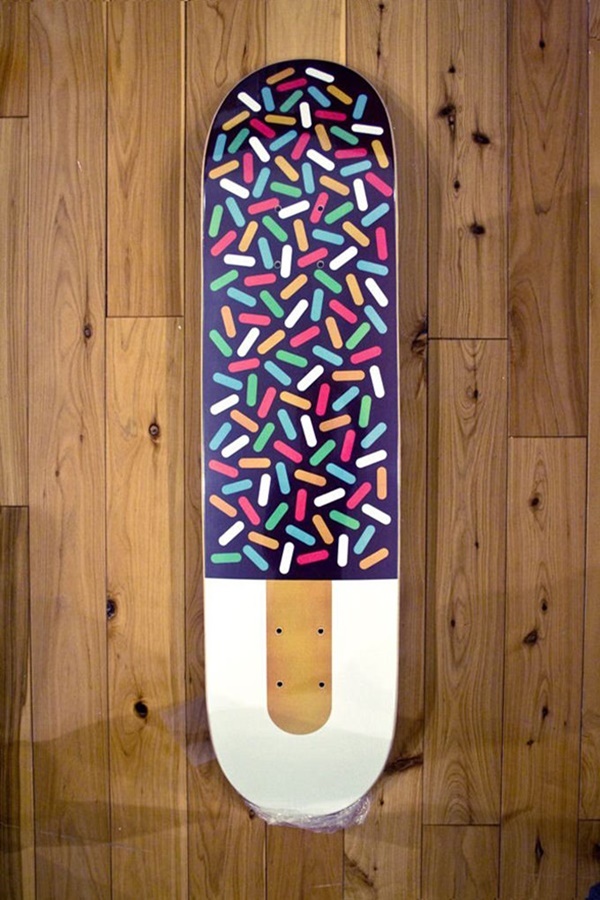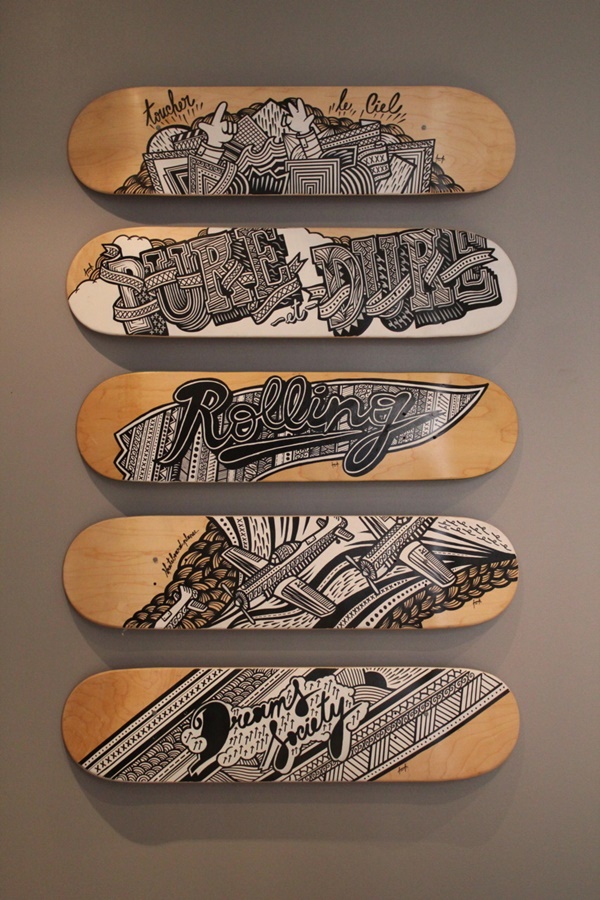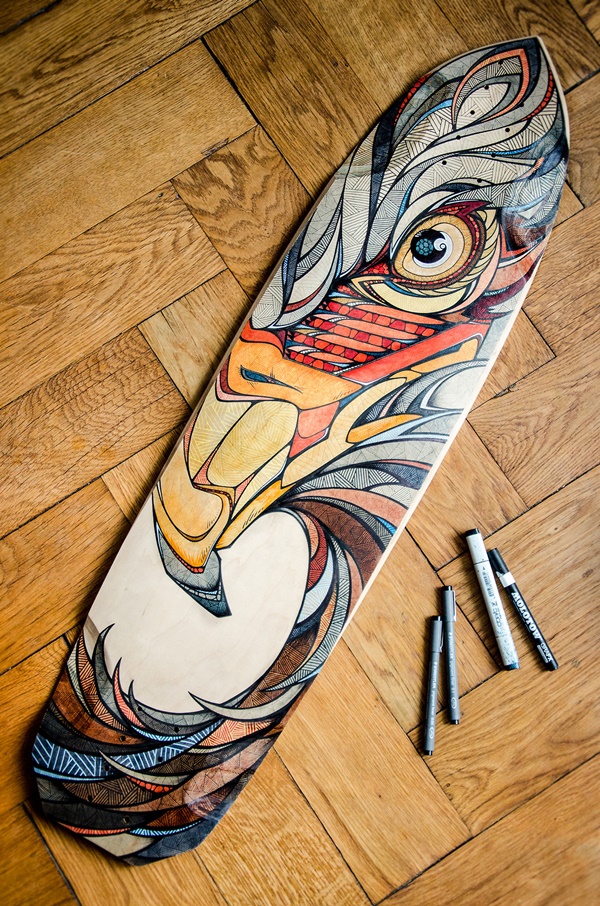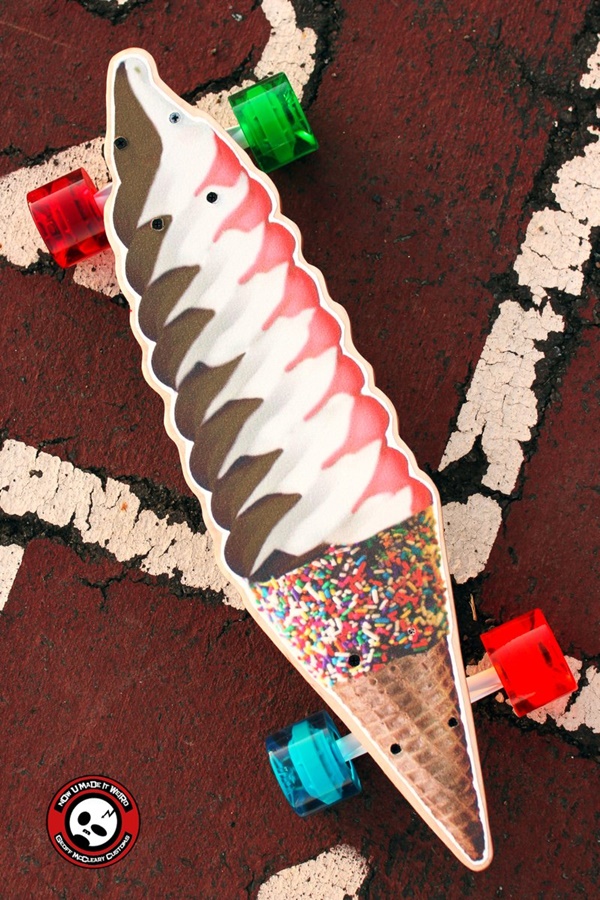 Correct measurements, proper planning and then getting the paper to cooperate to you in the making of the forms is a task within itself; creating the final product is another challenge altogether! If you're looking for a proper inspiration to create your own Detailed Paper Mache Town And Castle Art Works, you're on the damn right page!
The above DIY Skateboard deck Art Ideas are stuffed with qualities that help them endear themselves to skating lovers. They are cool, visually interesting and of course, doable. If you think your skateboard deck needs a facelift, then trying out any of the above art ideas on it would be the best bet.