The only relief that we get during the summer is drinks. It gives us relaxing feelings and also keeps our body hydrated all throughout the day. But the thing is that the drink should be healthy for our body and it should have a lot of nutritional benefits. Lemonades or lemon drinks are always a great option in this case. After all, the citric flavor of lemon drinks keeps us fresh during the hot and humid day. The most interesting thing about this article is that it helps us in making various types of healthy and mood boosting lemon drinks on our own and with some really common items. What else needed when we can something healthy for us? Let's look on some of the fantastic lemon drink recipes for this summer.
Healthy and Mood Boosting Lemon Drinks:
Classic lemonade: This is the first one you should try your hand in making out. Classic lemonade is very easy to make and it's a simple lemonade with a balance of sweetness and acidity. To make out this amazing drink you will need 1 cup of fresh lemon juice, half-cup sugar, pinch of salt, 3 cups of cold water and two pieces of ice. So once you have arranges for all these ingredients, then combine the lemon juice and sugar and whisk until the sugar completely dissolves. Now add salt and water and stir it nicely to combine. Pour it into a pitcher with ice and then serve in a glass filled with ice.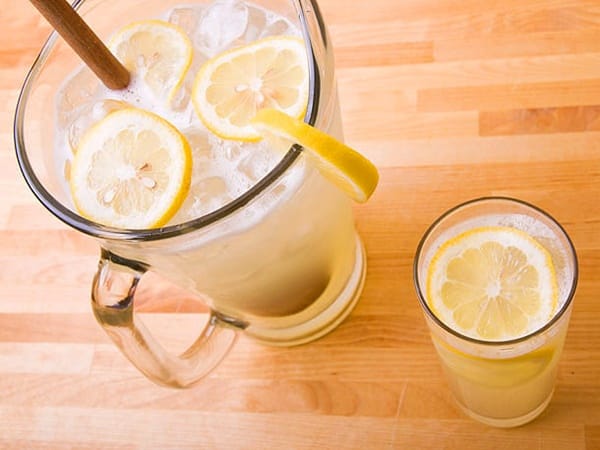 Raspberry Limeade: To make out this amazing healthy drink recipe, you will need a quart of raspberry, 1 cup fresh juice of lemons, half cup sugar, 3 cups of water, a pinch of salt, pieces of ice and wedges of lime and raspberry for serving. Combine lemon juice, raspberry, sugar, salt in a blender. Blend it till smooth. You will have to blend it more than 1 minute. Take a strainer and strain the mixture through it in a container. You will get some solids so discard those. Now add some cold water and start whisking. Add ice and serve after garnishing with the wedges you have kept aside. A beautiful and never miss out drink for the raspberry lovers.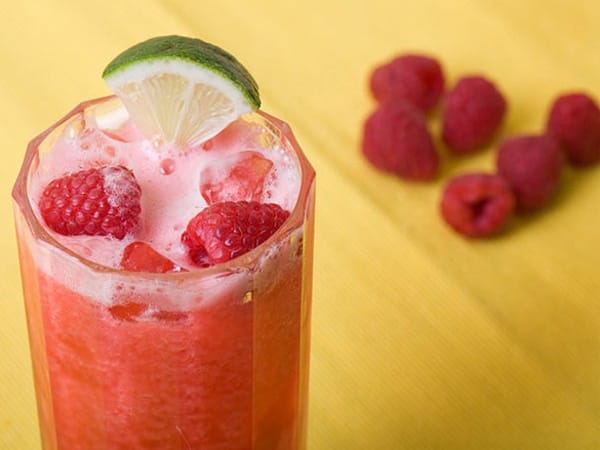 Watermelon Mint Lemonade: Have a taste of watermelon during the summer with a citric feel. The ingredients needed for this drinks are 2 quarts of 1-inch seedless watermelon, 1 cup of fresh lemon juice, half cup of sugar and a pinch of salt, cold water needed according to the quantity, 1 small bunch of mint and 1 quart of ice. So when you will be making it out, you should place the watermelon, lemon juice, salt and sugar in the blender and blend it in a high speed to make it completely smooth. Now strain the blended mixture through a strainer and discard all the solids coming from it. Add some cold water in it as per needed. Now take a pitcher, place some mint leaves at the bottom of it, and muddle it lightly with wooden spoon. Add the watermelon mixture in the pitcher and stir to combine. It's now ready to be served. Ohh! Don't forget to garnish the glass with mint sprigs.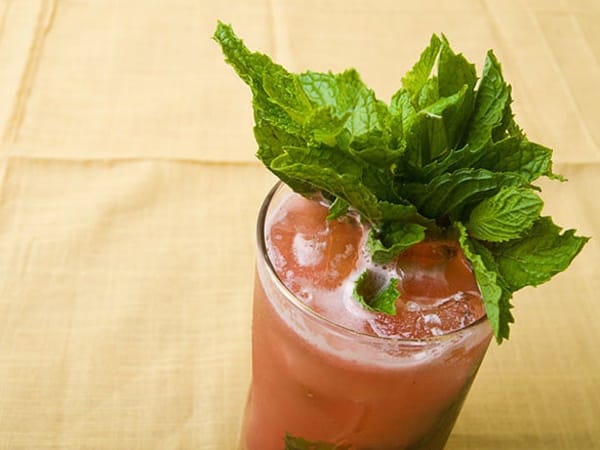 Fizzy Ginger Lemon Drink: A perfect choice for a humid night or a perfect accompaniment with a Thai or Chinese meal. To make out this refreshing lemon drink you will have to gather some common ingredients like 2 inch of ginger peeled and chopped into small pieces, 1 cup of fresh lemon juice, half cup of sugar, a pinch of salt to taste, 1 cup of cold water and 2 cups of club soda, and lastly a quart of ice. Firstly, you will have to combine the ginger, lemon juice, sugar, salt, and water in a blender. Blend it on a high speed for 1 minute. Strain it through a fine mesh strainer into a pitcher. Now add the amount of club soda and stir it to combine. Now serve immediately in ice filled glasses. Just see the refreshment you will be getting. In addition, it's a great drink for our digestive system.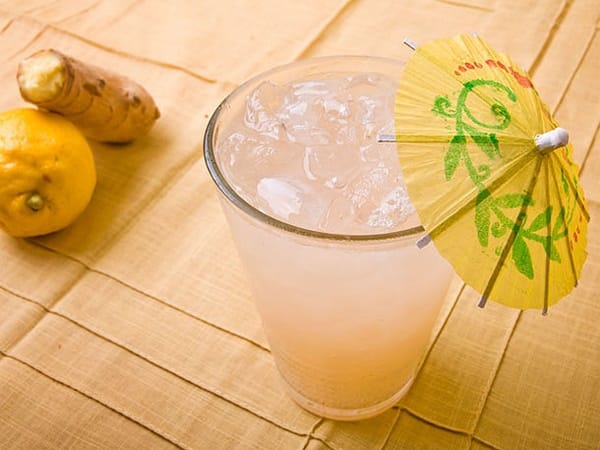 Honey Basil Lemonade: A simple and light drink with an essence and sweetness of honey. So let's taste it out. Let's start making it out with a cup of fresh lime juice, half cup of honey, 2 cups of loose basil leaves, a pinch of salt, 3 cups of cold water, 1 quart of ice and some basil leaves to garnish. Combine the lemon juice, honey, basil leaves and salt in the blender. Blend it till it becomes completely smooth. Now strain the mixture with a strainer and discard all the solids. Add cold water and whisk to combine. Add ice and start serving this wonderful healthy and refreshing drink. Don't forget to garnish it with basil leaves while serving.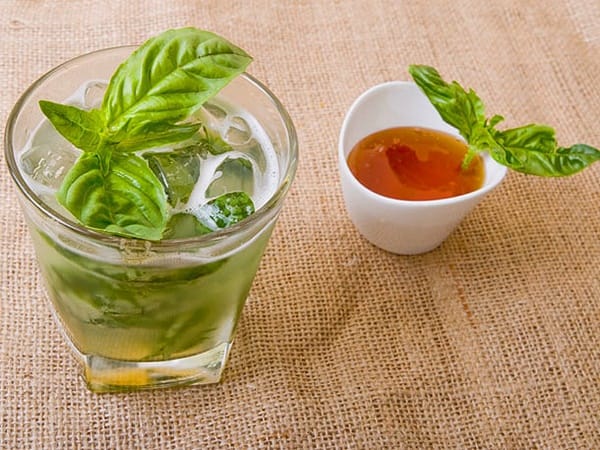 Enjoy the summer with these wonderful and creative lemon drinks that will keep you dehydrated for a long time as well as will keep you healthy all over the summer. Have a nice time. Goodbye.