Beauty is how you feel inside and it reflects in your eyes. Eyes speak volumes about a person. They are the mirrors to the soul. Sometimes, it says more than a mouth can ever say. Sketching an Eye is an art in itself. When you are drawing, painting or sketching eye becomes an important part of it too. To make your life a little easier, we have gathered some of the best Tutorials on How To Draw An Eye that you must check out if you are on a spree of getting the best eye sketched on paper.If you have always wanted to draw and still want to, these dumbfounding best pencil sketch drawings to practice and learn will set you on your way.

How To Draw An Eye: Best Tutorials to Follow
Image Source
The video shows a tutorial on how to draw realistic eyes. A perfect guide for beginners to start with. It clearly describes how the outline of the eye is the most important part in getting the perfect shape of the eye. The video also gives a brief idea of how to attain the sketch of an eye that we will be discussed henceforth.
What Not To Do While Drawing An Eye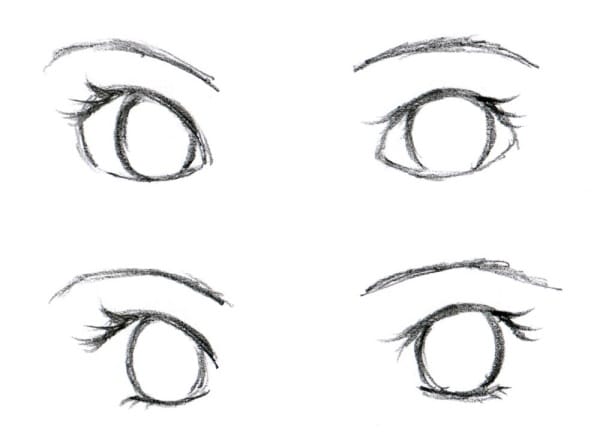 Image Source
It is very important to be aware of the dos and dont's while you are sketching those pretty eyes. This video tutorial shows you exactly that. While a lot of other videos will show you HOW to draw, this video will tell you what to do and what NOT to do!
Placing Of The Eye While Sketching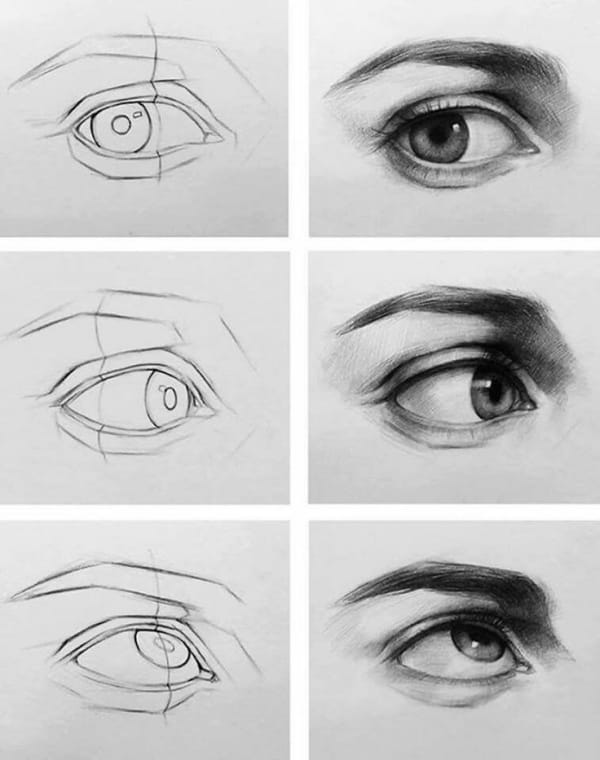 Image Source
This video tutorial is going to show you how to 'construct' an eye. It is a perfect beginner guide as it will first explain you all the basic terms of an eye, and then it will proceed to show you how to 'place' the eye correctly on the face, which is an important step to perfect eyes. Don't skip this if you want to excel in the art.
Image Source
Now as we are done with the basics, lets us give you a step by step guide on how to get those perfect eyes. This video gives an insight into the outline of the eyes. Outlines are the essential part of drawing an eye. It gives you a simpler illustration of how you can achieve the outline by drawing a box.To add to your sketching list, why not take some inspiration from us, by having a look at some of the most Innovative Dancing women Drawings and sketches ideas?
Image Source
This video by Giovannie Liceais one of the best eye sketching method that has been achieved with the help of Charcoal Pencils. Also, once he shows how to draw an eye, he highlights the importance of eyebrows, showing us how to get them perfect too.
Image Source
The Video by Riar Art Illustrates the intricacy and detailing that needs to be taken care of while drawing the eyelashes. A perfect set of eyelashes enhances the look. Follow this, to learn about how to shade those lashes.
Image Source
The essential part of an eye is the pupils. Poppy Mathews shows you how to get the perfect pupils starting from the Iris. It contains written narratives to ease out the sketching process.
Image Source
If you are looking for some guidelines on how to add finishing touch to your sketch, you can refer Jessica Hopper here. She beautifully illustrates the intricacy and detailing of the last minute in her sketch, which gives it a more realistic view.
Image Source
If you are interested to add some effects to your sketch, check out Emmy Kalia. She adds a teardrop to her sketch and illustrates the same. The video has got written step by step instructions to be followed. It is definitely one of the best in the list of How to Draw an Eye.
Image Source
In case you are willing to draw a pair and by now if you have learned the basics, it is going to be a lot easier for you. However, it is important to ensure that the eyes are equal by every measure. Mark Crilley describes exactly how you can get those perfect pair of eyes just matching the other eye in a step-by-step guide.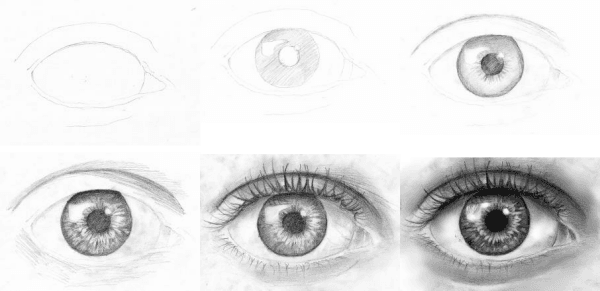 Image Source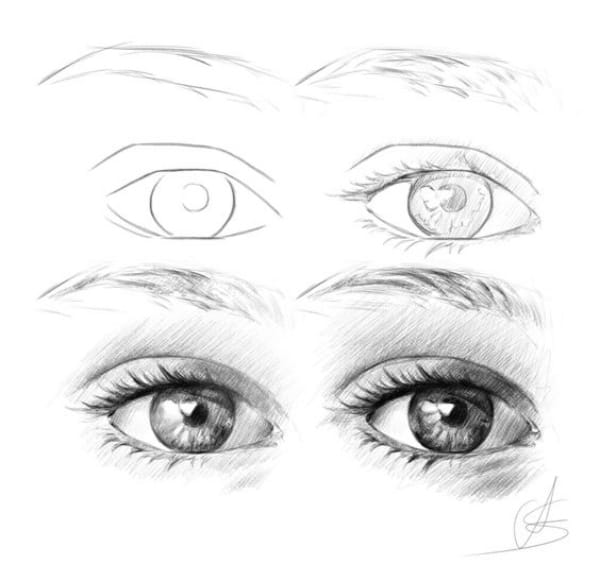 Image Source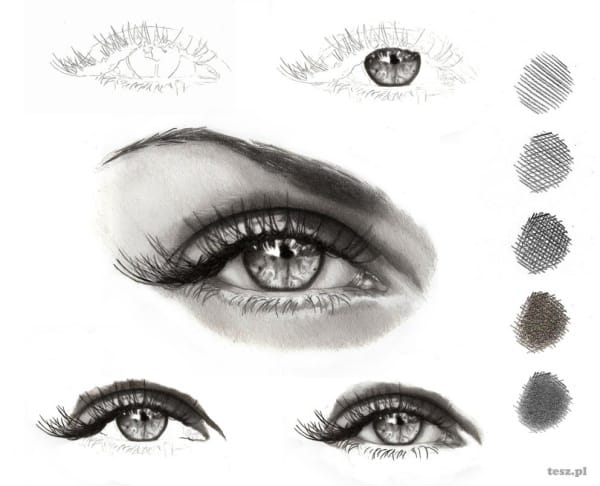 Image Source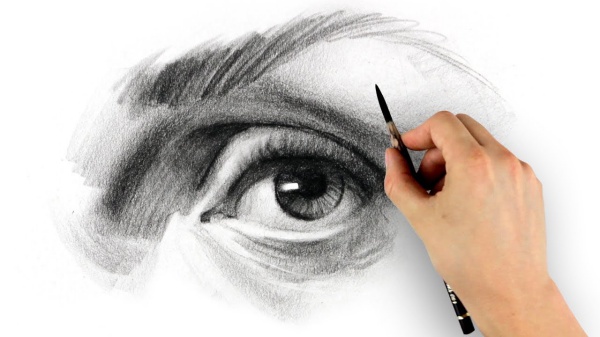 Image Source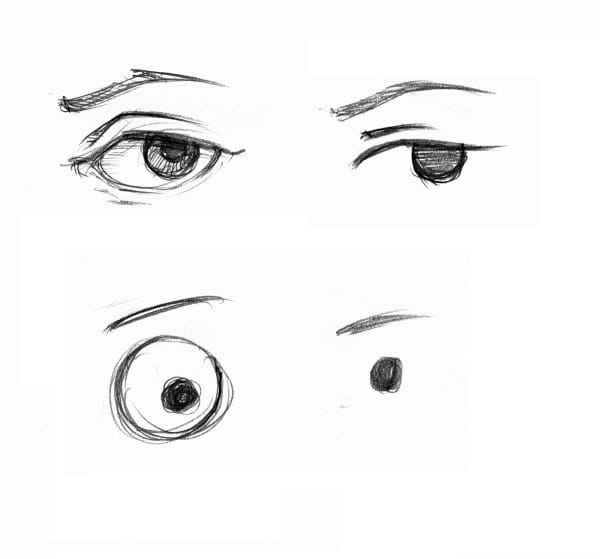 Image Source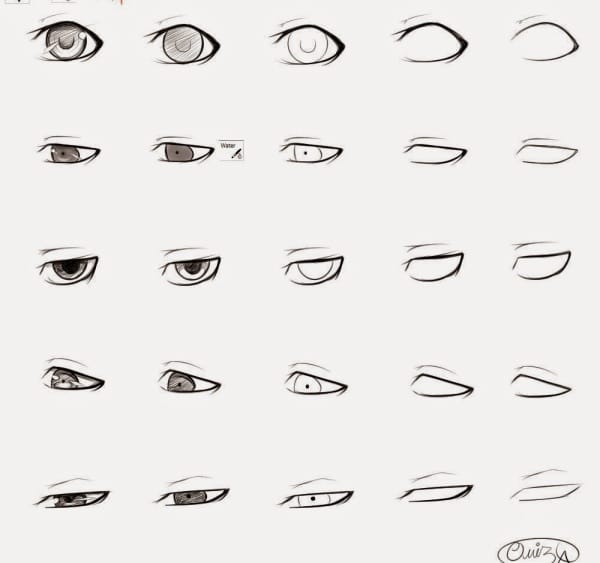 Image Source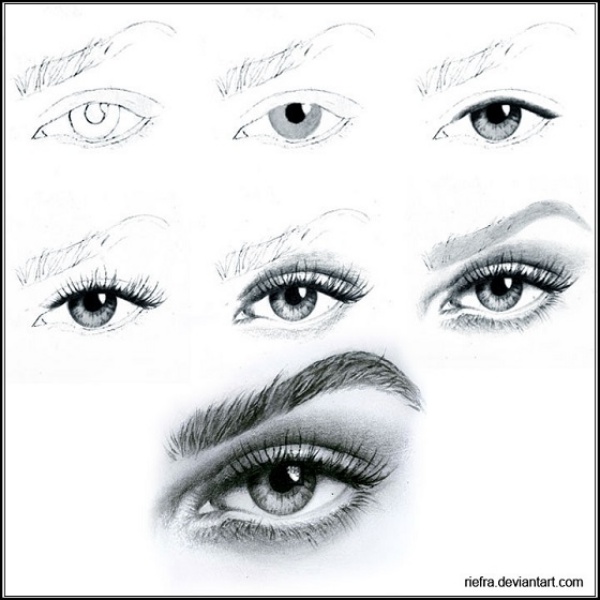 Image Source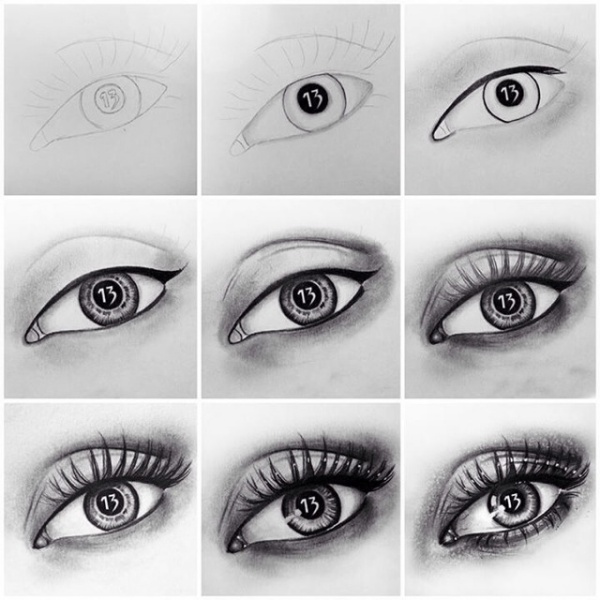 Image Source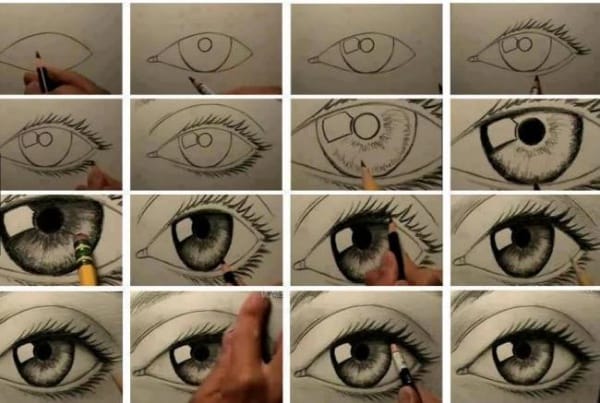 Image Source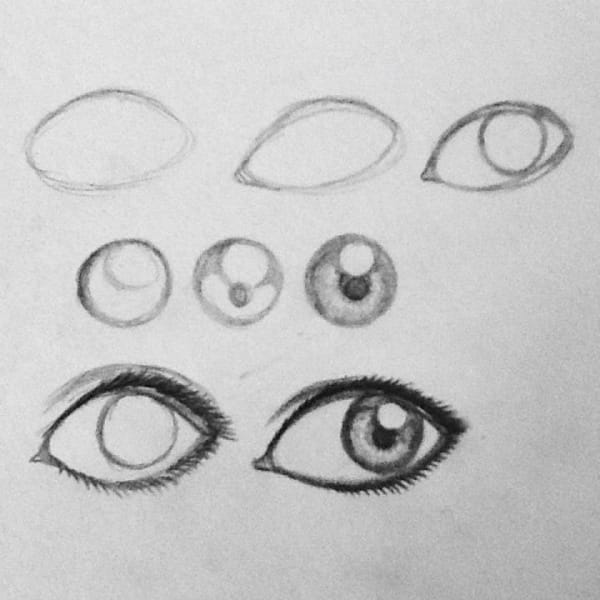 Image Source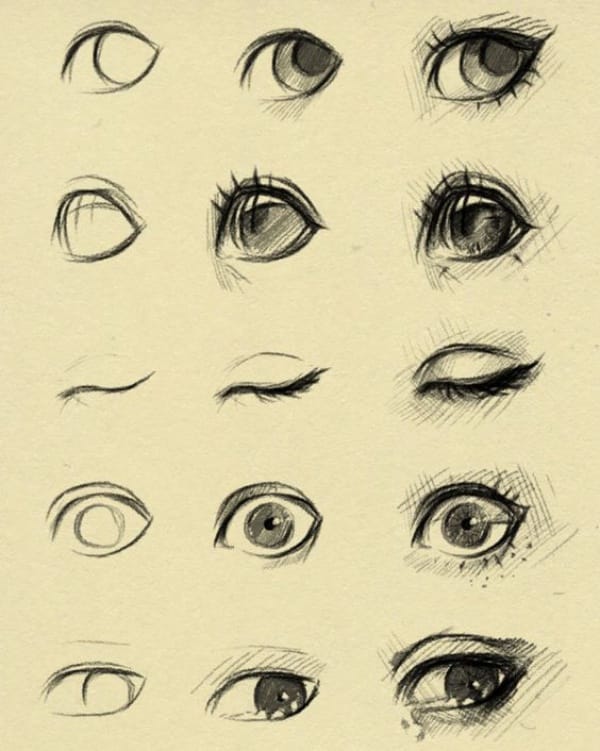 Image Source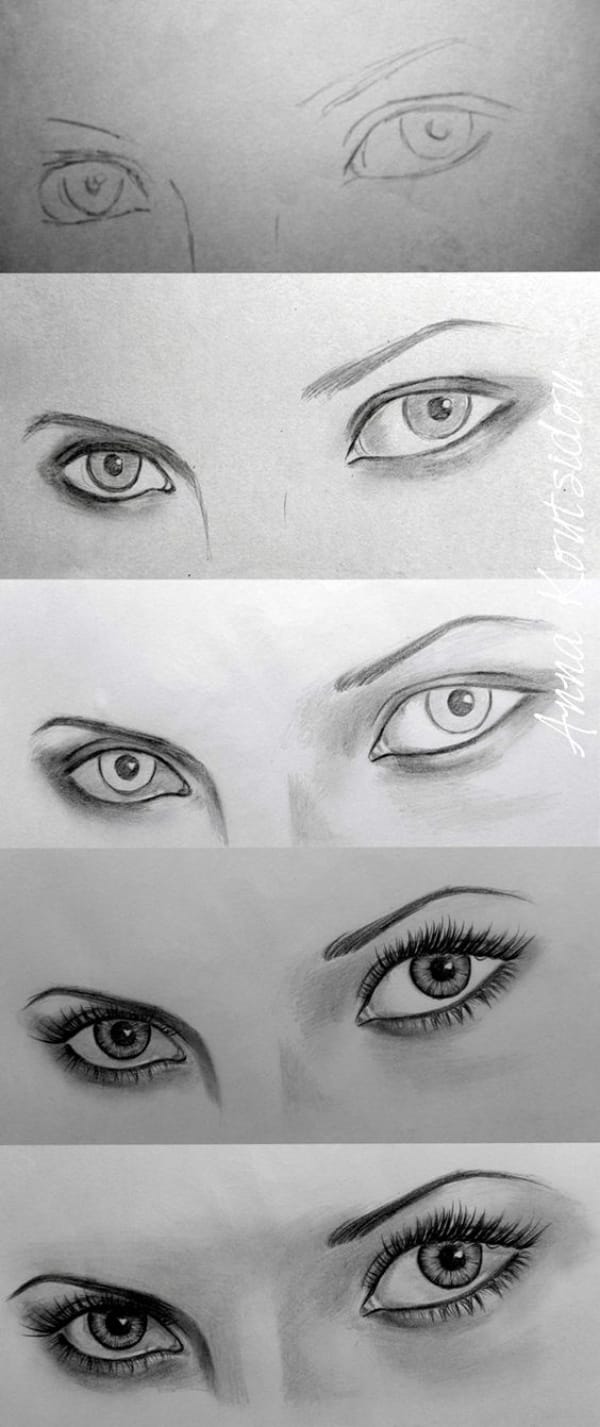 Image Source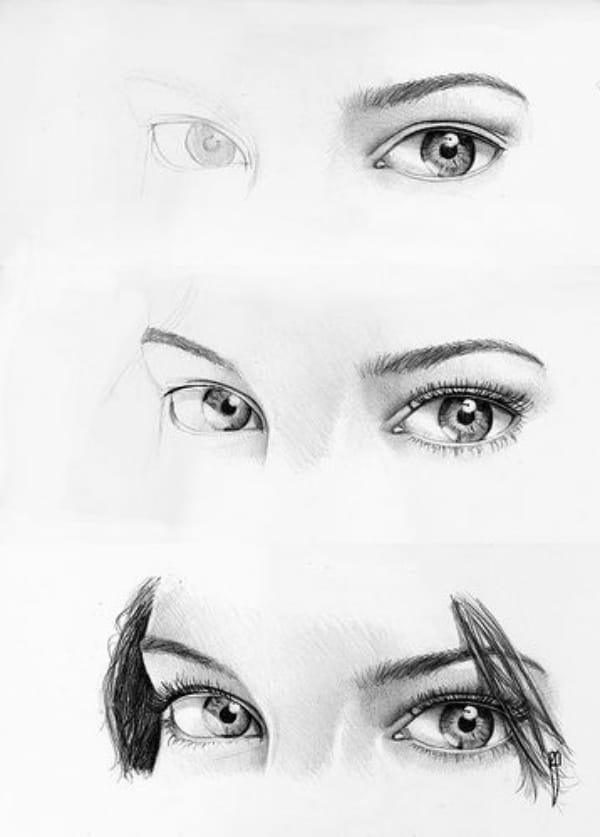 Image Source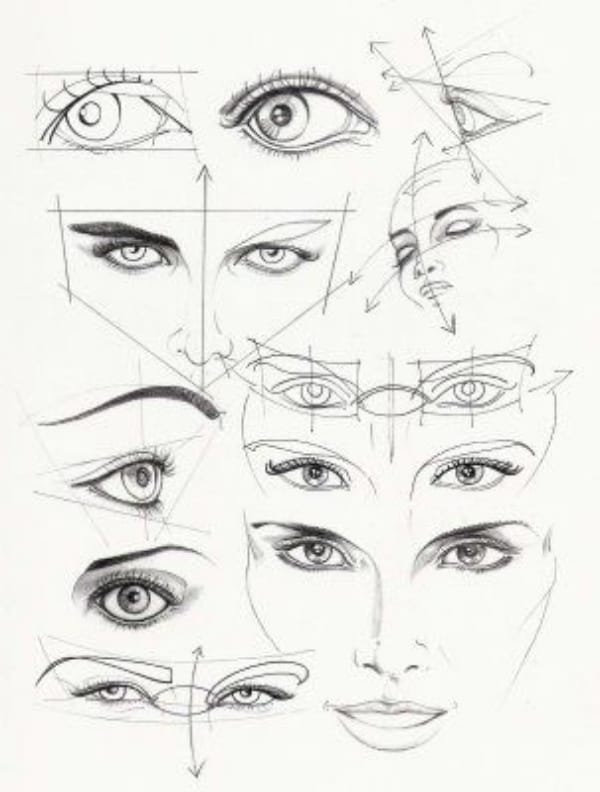 Image Source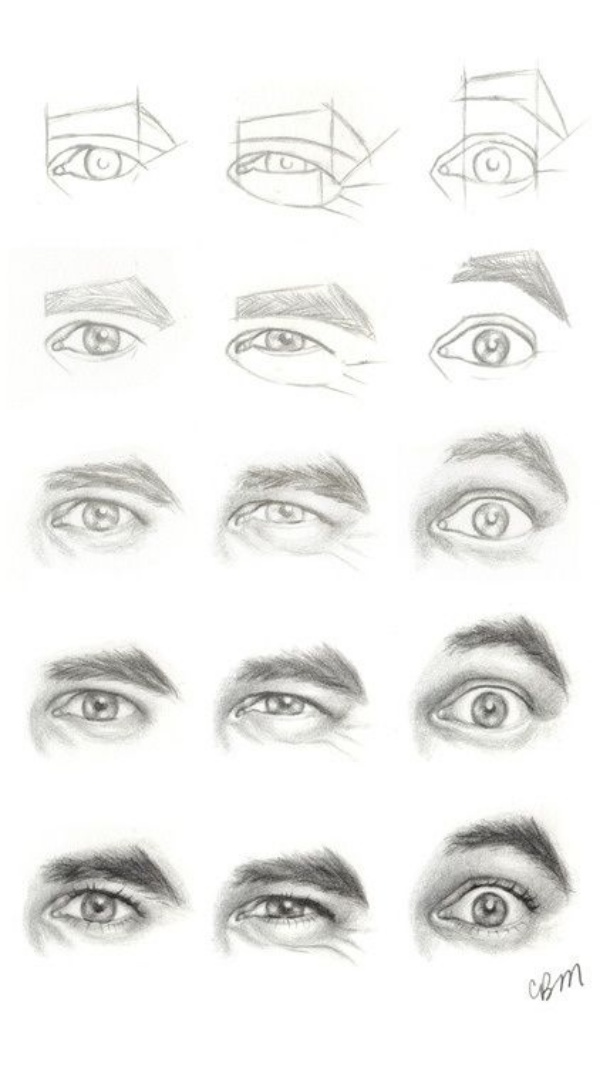 Image Source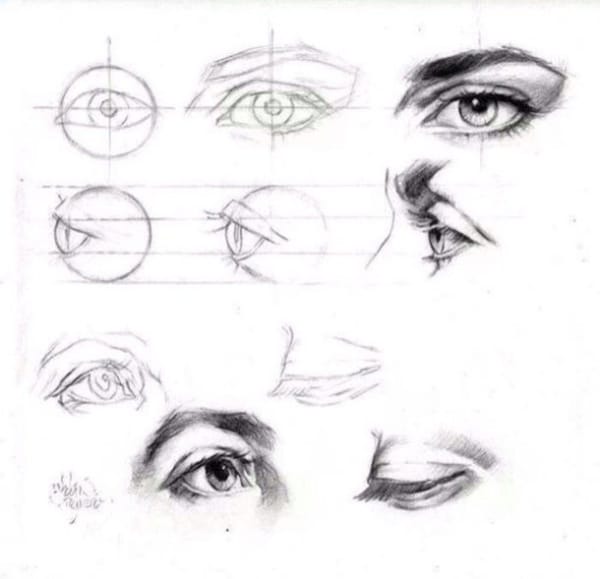 Image Source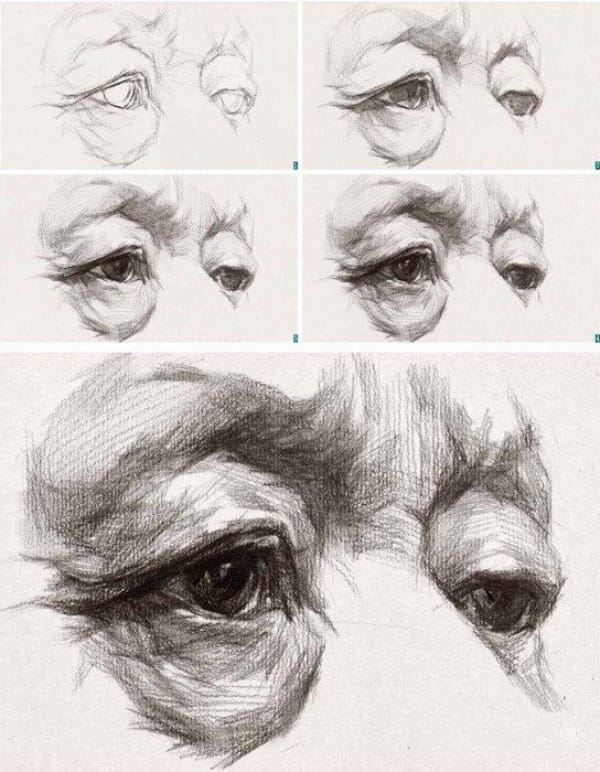 Image Source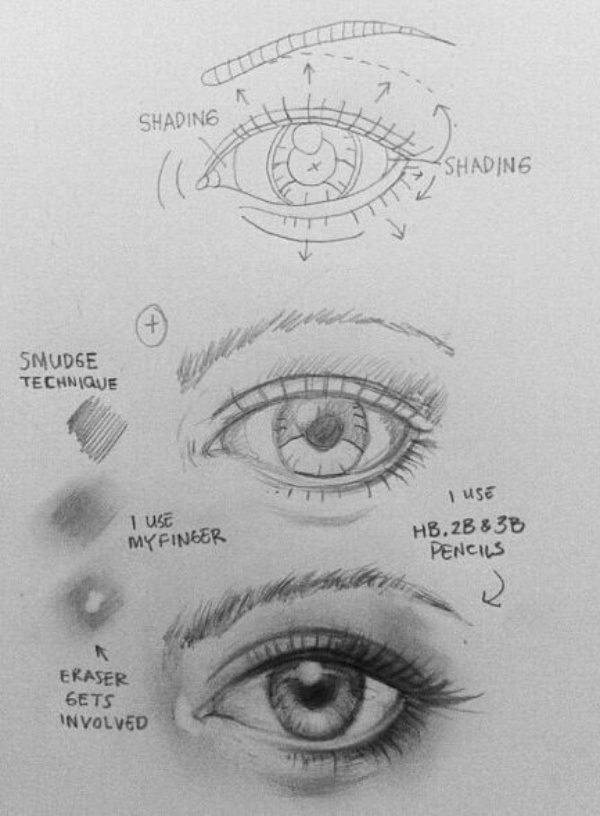 Image Source
Well, while you have these tutorials to follow, there are some quick tips that you must keep in mind while trying to bring the best eye in your sketch:
Do not make them too thick or too thin. Eyes have to be just perfect, matching to the shape of the face you sketch. Like, if you are drawing a big face, the eyes also have to be big.
The best way to get the best eye at the exact position would be, to, divide the face into structures and then make outlines before the final sketch on the paper. You can always erase the lines in the end.
You can keep a tracing paper below the paper, when you are drawing the first eye. This will help you to get the exact shape for the second eye too.
With all these Tutorials to follow you can definitely carve a niche in the art of sketching an eye. After all, Creativity is a wild mind and a disciplined eye. Happy Sketching!