Halloweens are the one festival where you get to scare all your folks away and the best part about it is they can't really get mad at you for that. But for doing this efficiently, you obviously need the perfect gear. How do you get that? Duh! Make it, there are tons of DIY ideas out there and since, Christmas is next, you wouldn't really want to swipe off your savings, would you?
It's time to world war Z! And trust me; no matter how scary your outfit and your maquillage makes you look, your appearance is not going to get completed without these seriously scary zombie nail art ideas to try on this halloween.
Halloween is basically celebrated by dressing up and decorating your surroundings in a scary way to ward off the ghosts that exist, as believed earlier. Here's to get you started on this spooky little journey of yours, some super easy yet Scary Skeleton Decor Ideas to try this Halloween for preparing a bunch of your own ghosts. Let's find the evilness quotient in you, just kidding!
Scary Skeleton Decor Ideas to try this Halloween
Creepy Entrance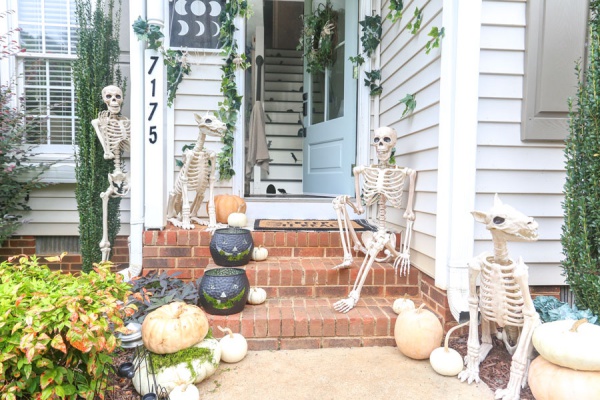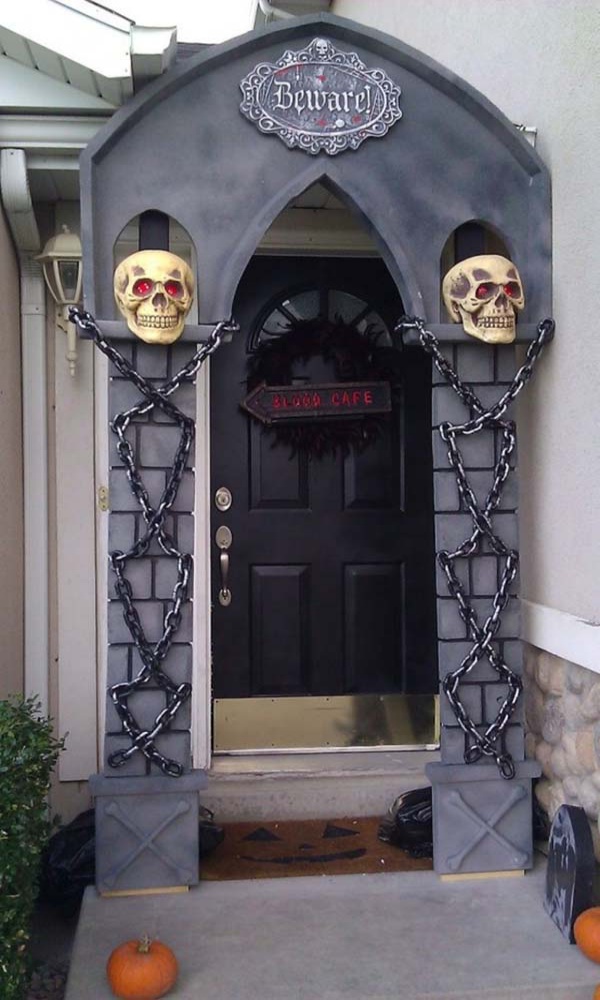 The perfect preparation for this season starts at the front door. How about you create a simple but scary skeleton and hang it up right at the entrance gate? Every kid who is trick or treating as well as every adult who comes to visit will be left terrified right before entering your house.
Terrifying Fireplace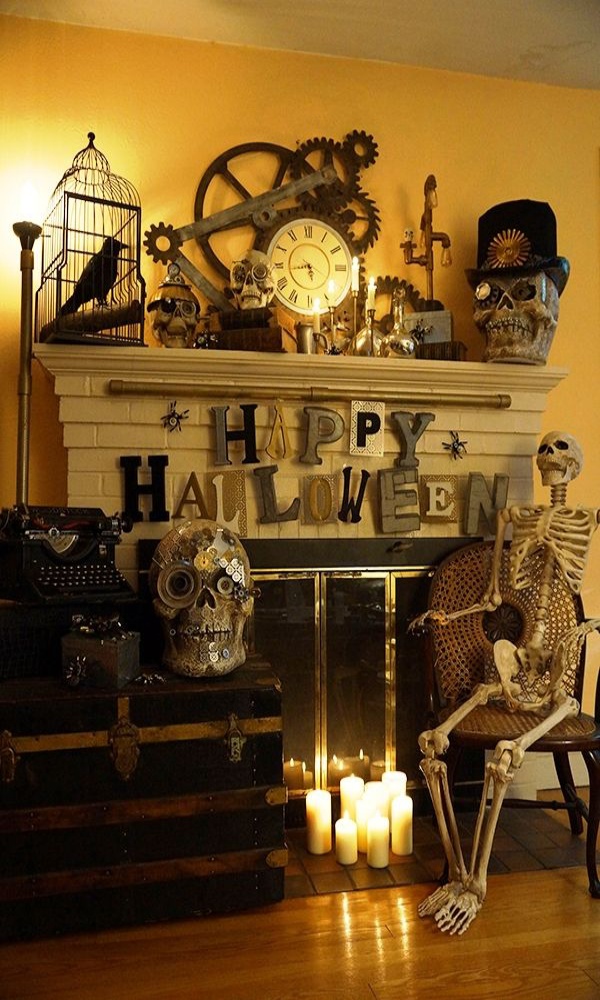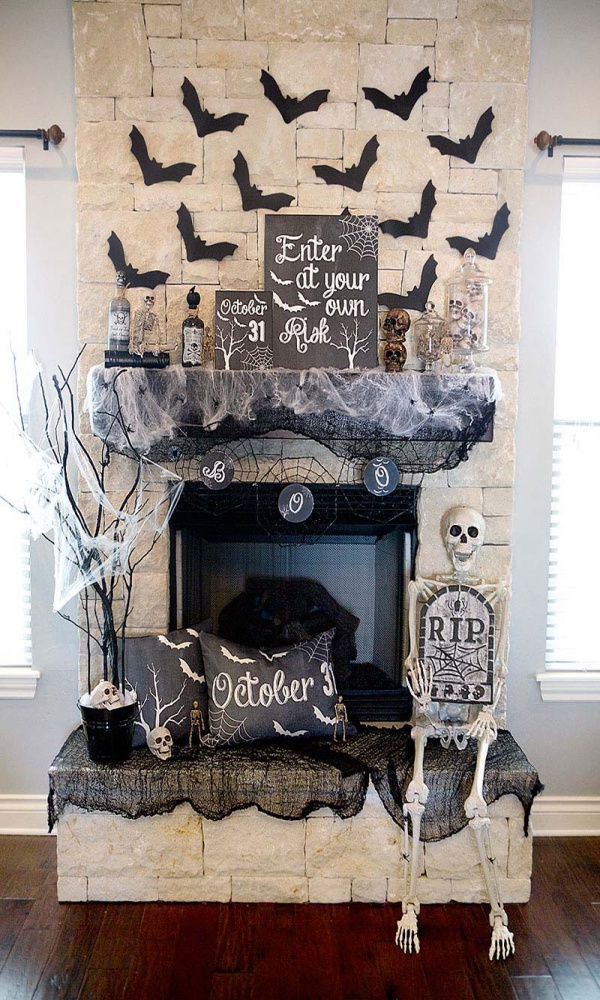 If you have a fireplace, that is where everyone would be, right? The best way to decorate this is easy. Just hang a couple of bones all around the walls of the fireplace and to suit with that add some thread cobwebs and paper spiders, this would make it spooky enough, right?
Spooky Dinner Table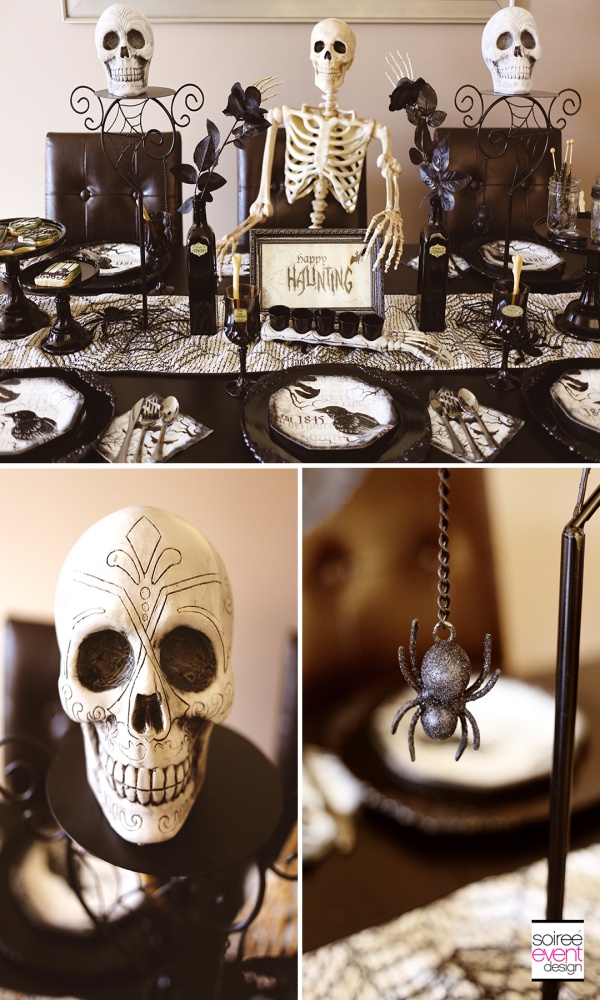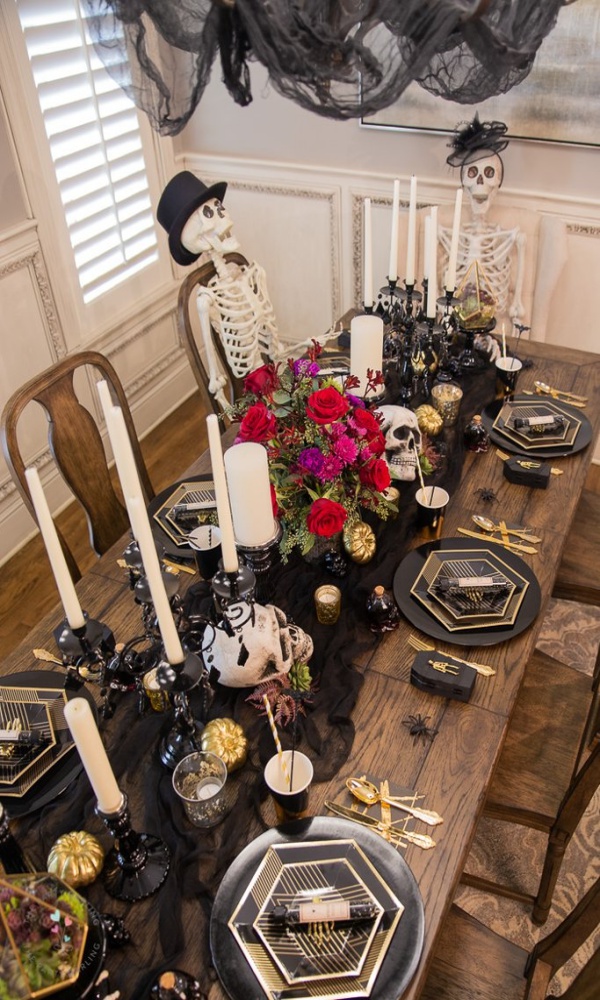 No one likes to eat with the bones, even if they're made up of plastic. But this is how you scare away your annoying little cousins. Replace the spoons and forks with the bones and sit back and enjoy the reactions from your family members.
Tombstones Everywhere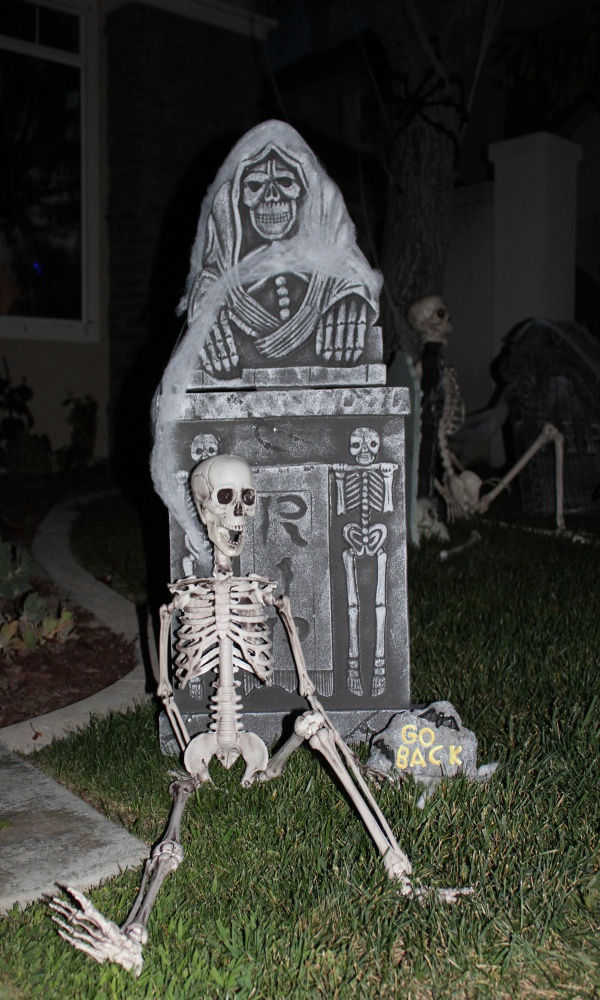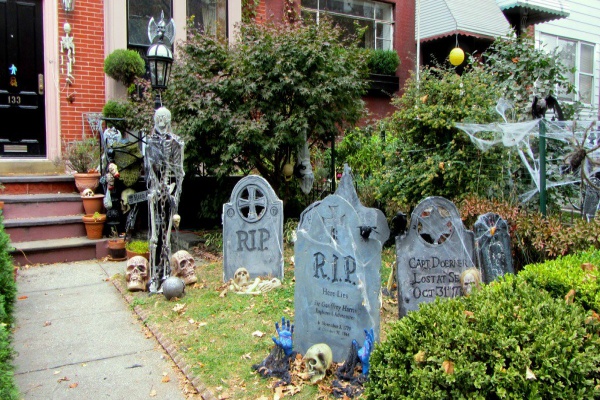 Nothing in this world can scare anyone more than witnessing a glimpse of their own death. Now, I am not saying that you put them in an accident or anything but what you can do is create their tombstone and let them stumble upon it eventually. I am pretty sure after the initial petrifying part, they'd be eager to actually read what is written on their tombstone.
Bloodcurdling Garden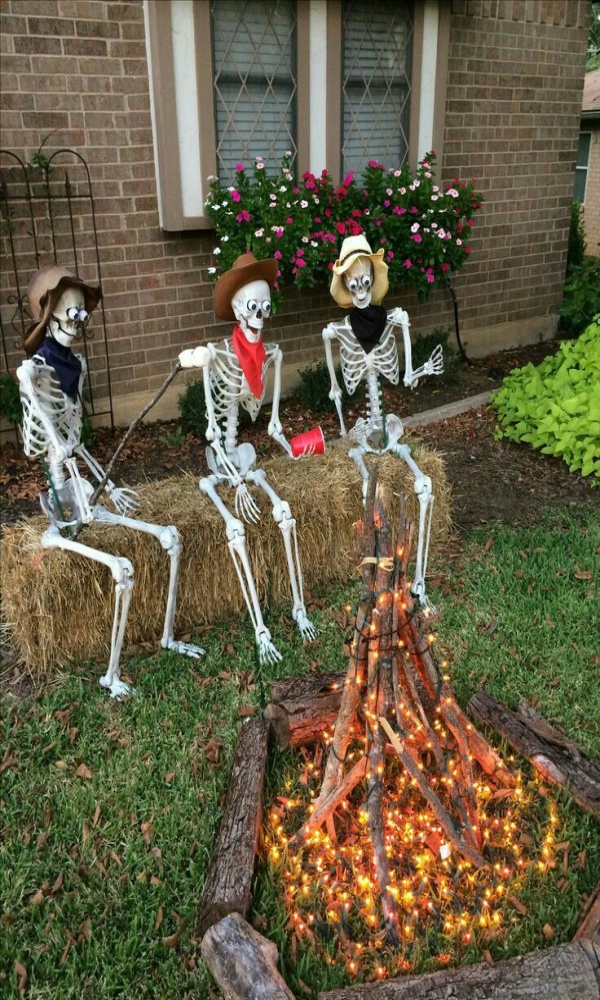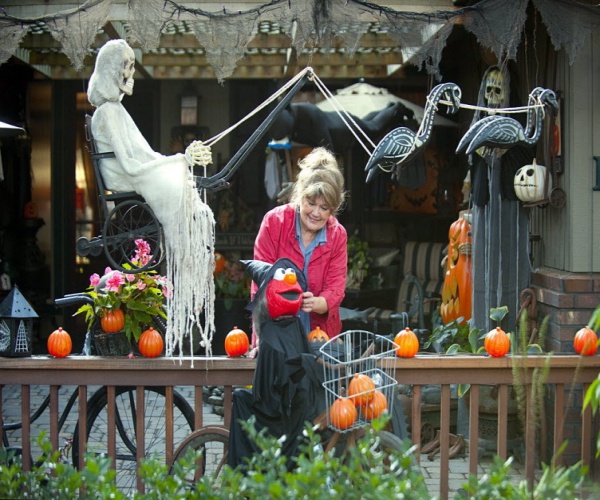 The flawless setup is none other than having a garden full of skeletonized bones and blood. To add to that, you can also add some plastic impressions of insects and bats. The whole scenario will intimidate every other person entering your house, not to forget they will also know the amount of evilness that resides in you.
The countdown has already begun but the thing is that you will have to come up with some amazing decoration sin your home. So what are you waiting for? Don't waste any more time as you don't have that in your hand try these simple handmade Halloween paper mache creatures ideas.
Skull Macabre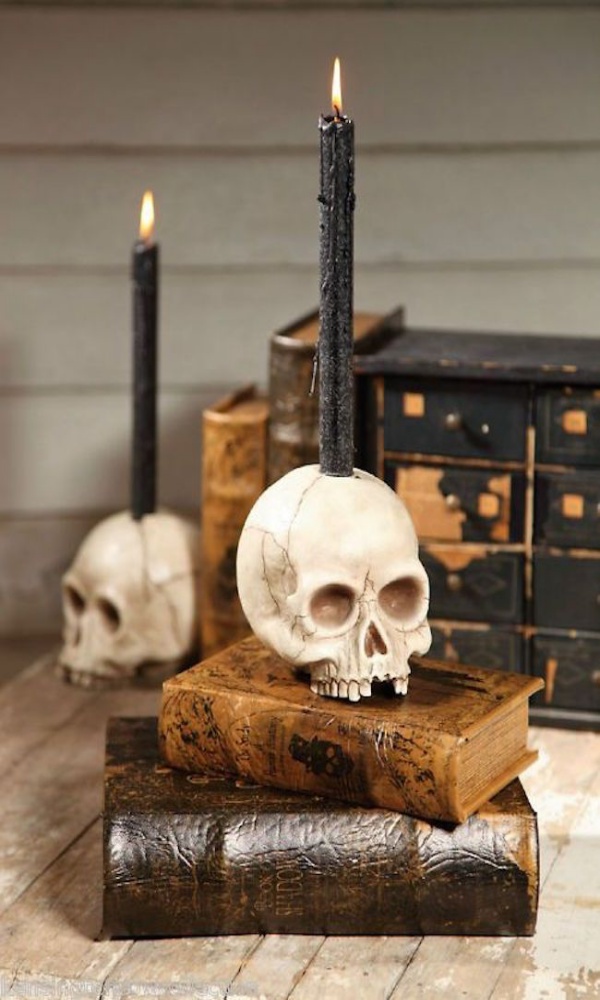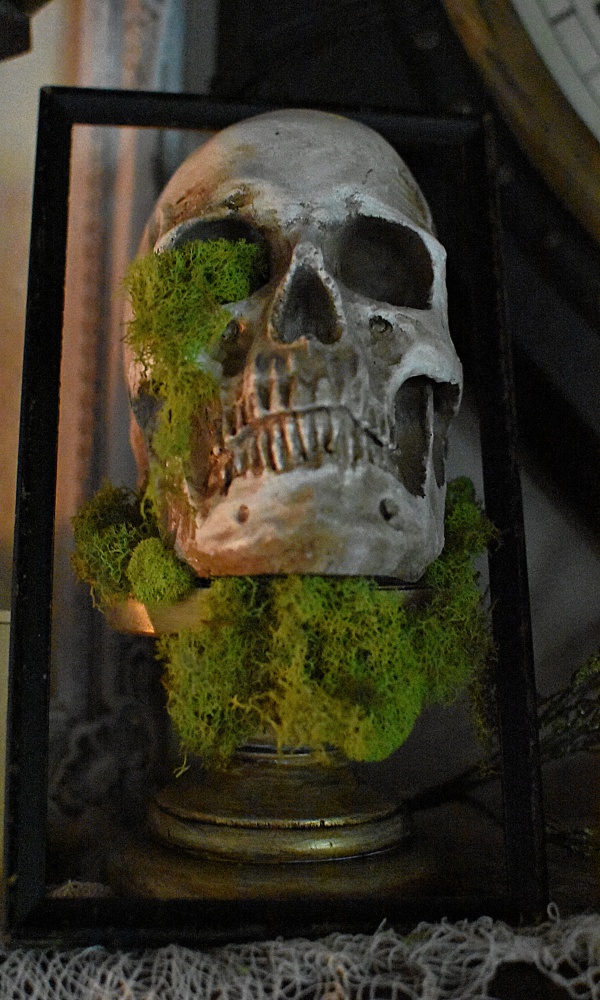 The most astounding yet simple idea is taking about 10-15 skulls and putting them up in a heap. The thing that would help to make this setting even more terrifying would be if the skulls are deformed and broken.
Skeleton Chimes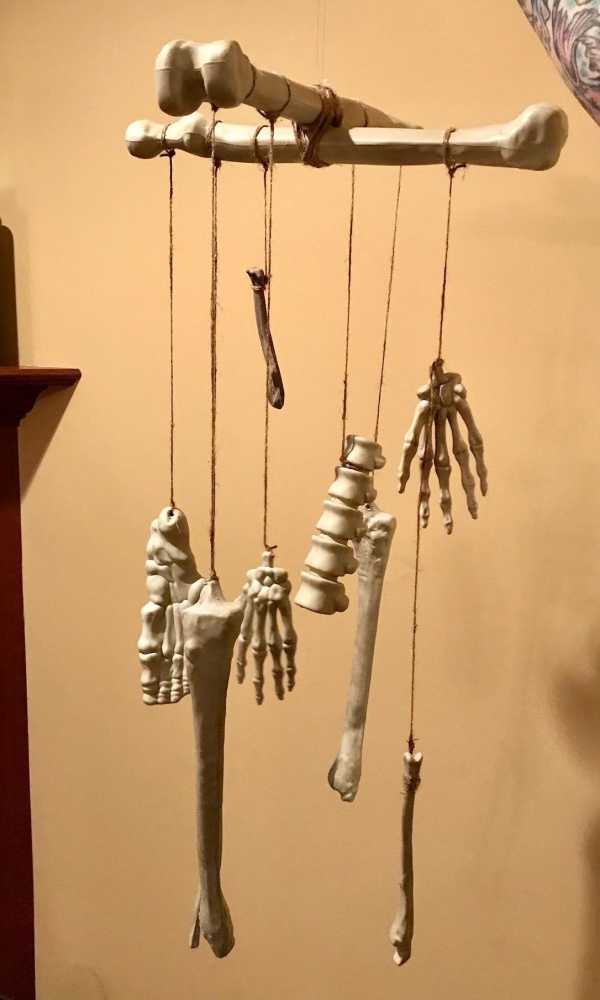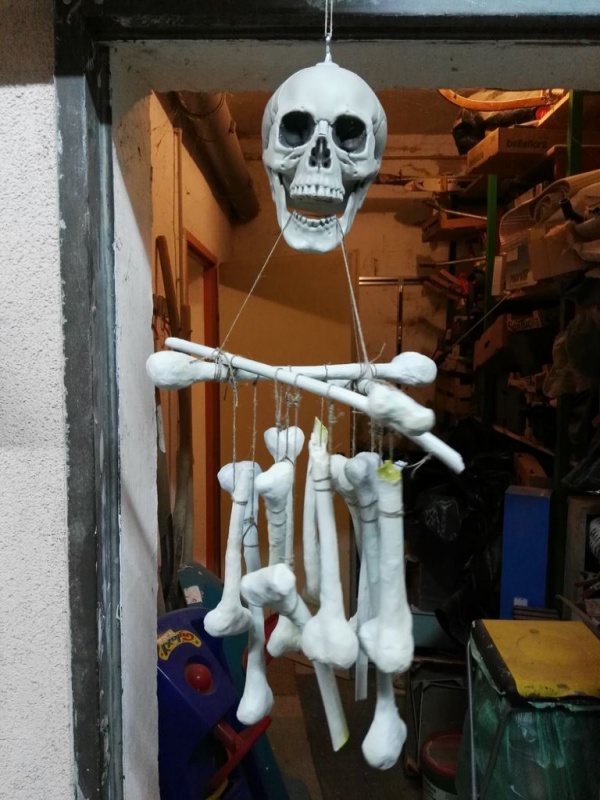 Ever heard of wing chimes? They paint a very pretty image in your head, don't they? Skeleton chimes would paint exactly the opposite image in your head. It's just bones instead of the metal used in wind chimes and there you have it. A very spooky yet creative decoration.
Cadaverous Trails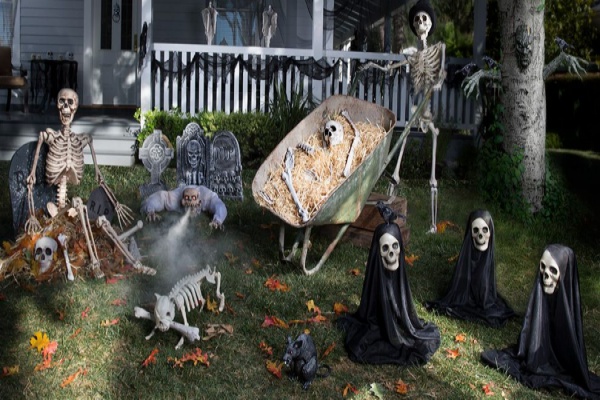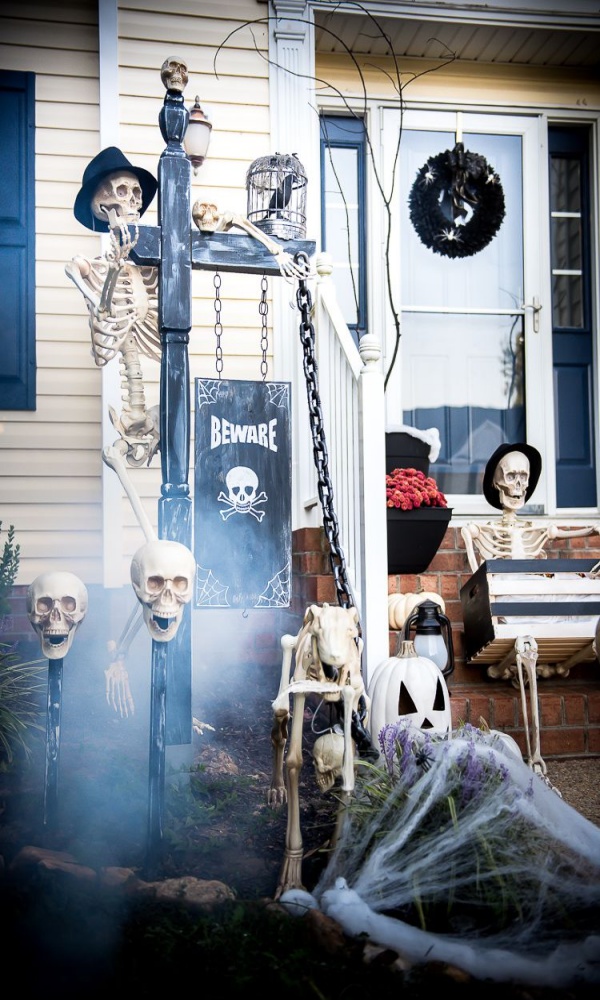 This is another fun idea to make yourself stand out from the everyday generic Halloween decorations. Just lay the long bones in a trail throughout the house and the garden. You can also use the backyard in case your family decides on barbequing for the night.
Hang It In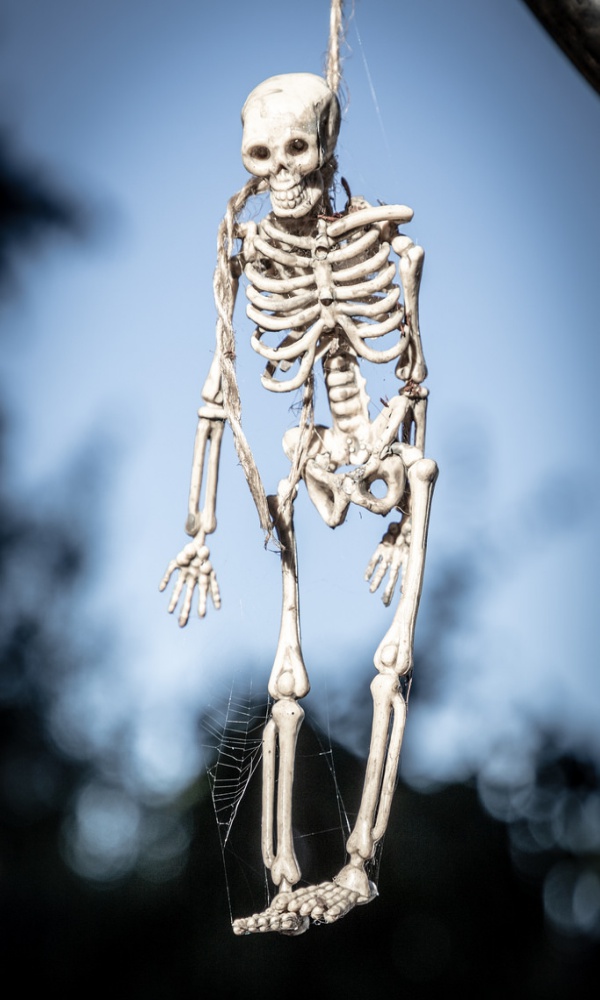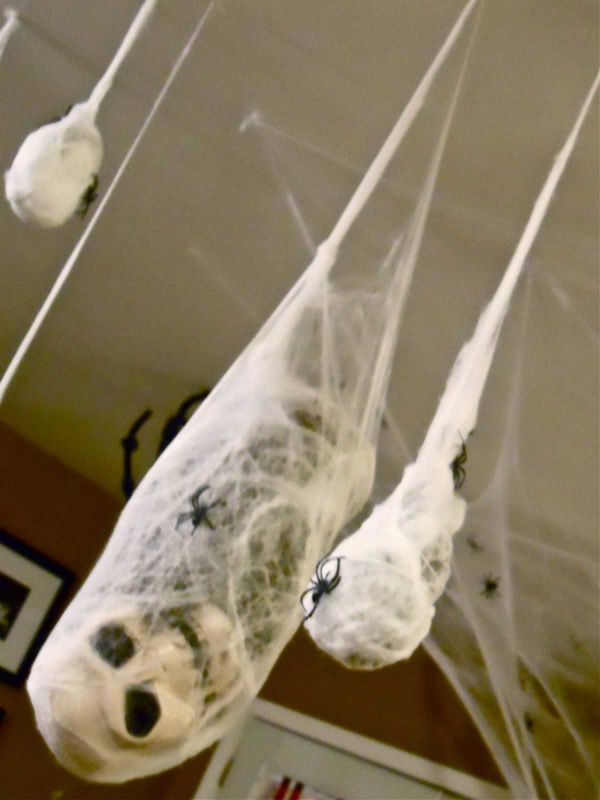 Nothing poofs away a visitor or a family member than random ghost articles lying around the place. That is exactly what you can do, just hang skeletons at the doors, windows, by the tables or any other place where it can leave its impact just the way you want it too.
we brought in the most unique ways and the most elegant DIY Wine Bottle Painting Ideas for Home Décor of course. Holidays are here, go try them out!
Daunting Door Knocker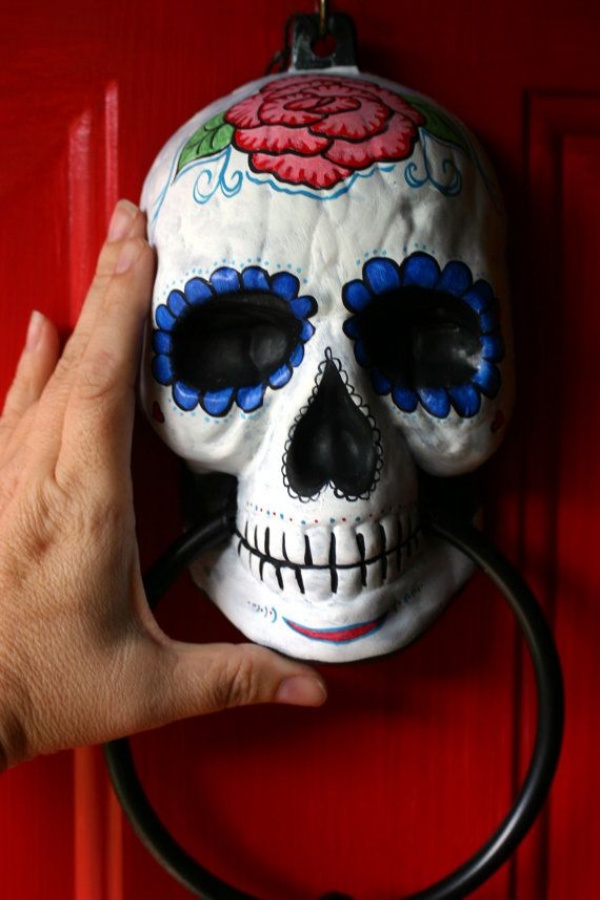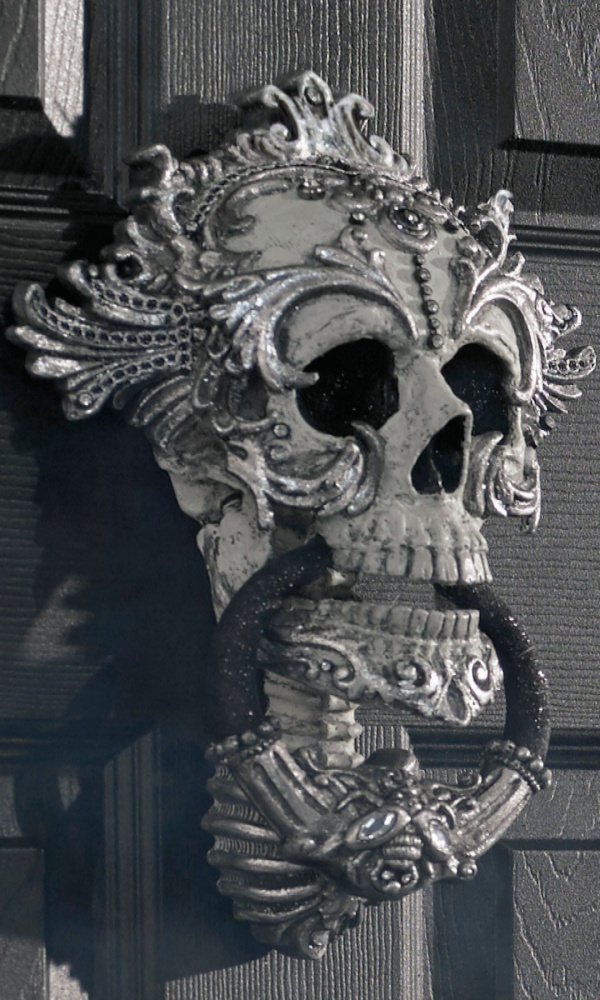 Let's go traditional, shall we? For this Halloween, how about you replace your doorbell with a spooky door knocker. You could just use some skeletonized bones for giving it a forbidden charm. Moreover, if people don't touch it, that just means lesser guests which is already amazing.
Complete Haunted House Setting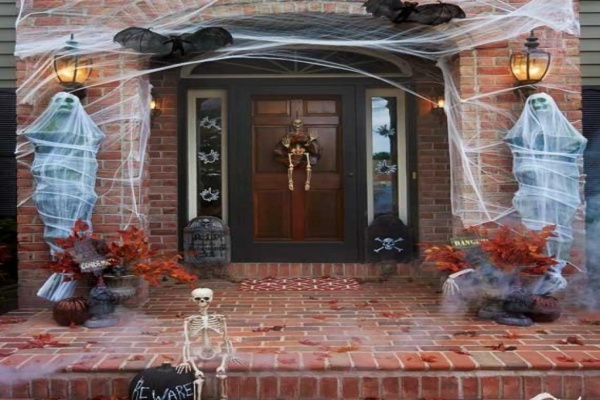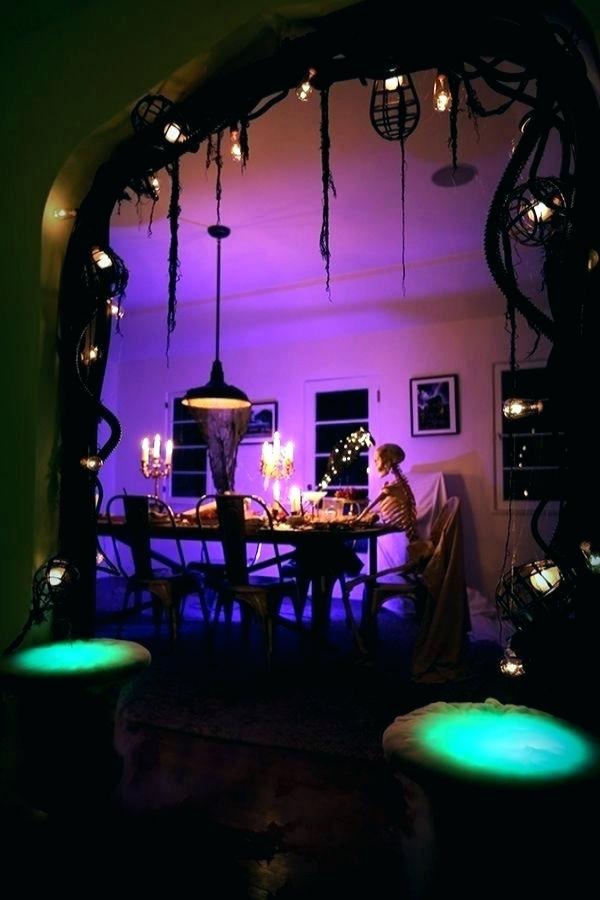 Now, if you want to go all in, how about you convert an entire room into a haunted house? You can have ghosts around, bones popping up from spaces, the flickering lights and boos and poofs all the way. You could use cheesecloth ghosts and plastic skeletons.
Forbidden Bathroom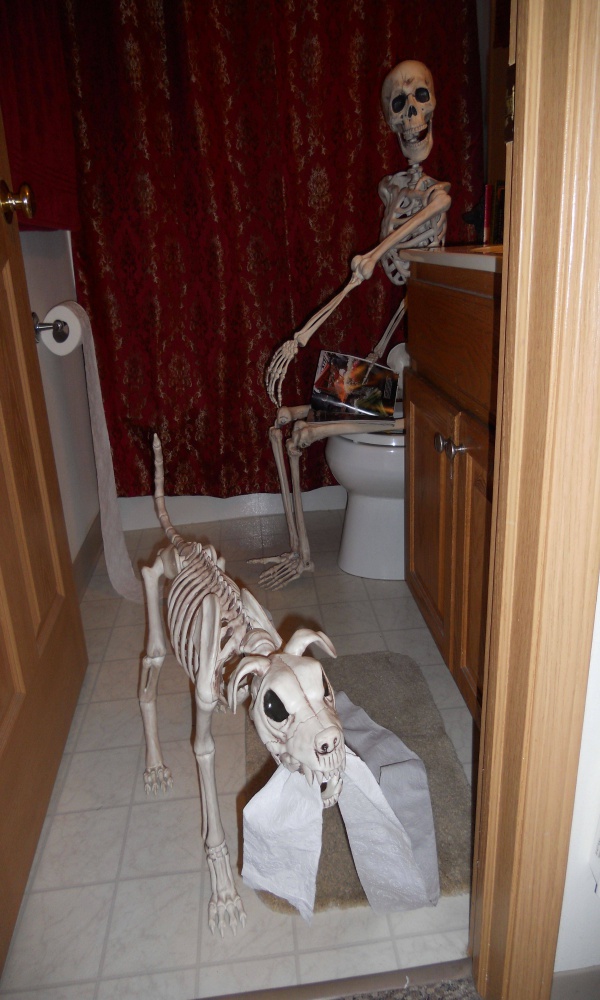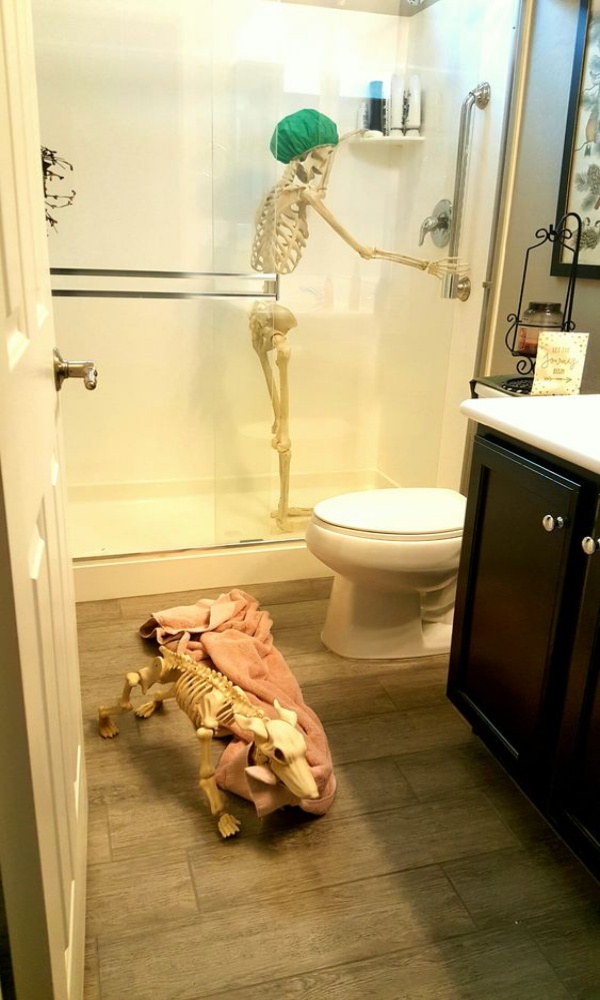 Now that the whole house is covered with the amazing Halloween décor, we shouldn't really spare the bathroom. Nothing would be more chilling than finding a skeleton sitting in your bathtub. Doesn't this sound like the perfect idea?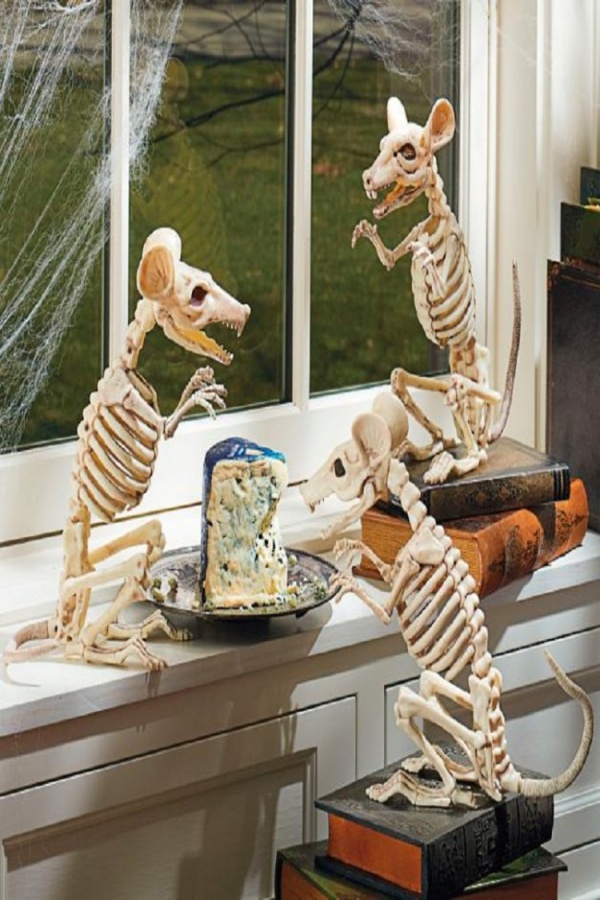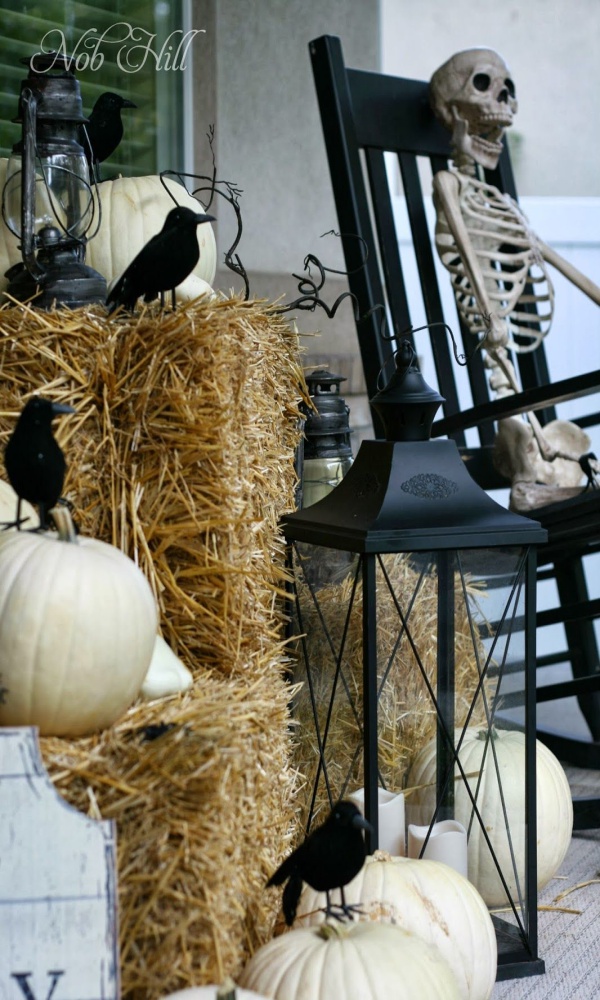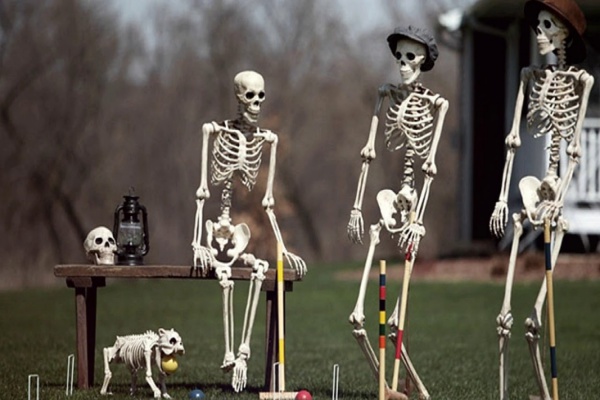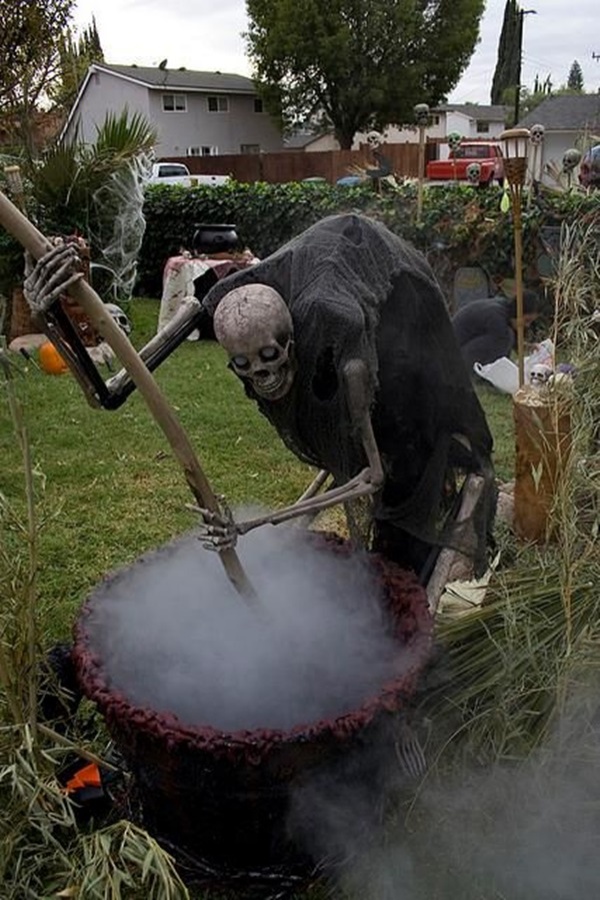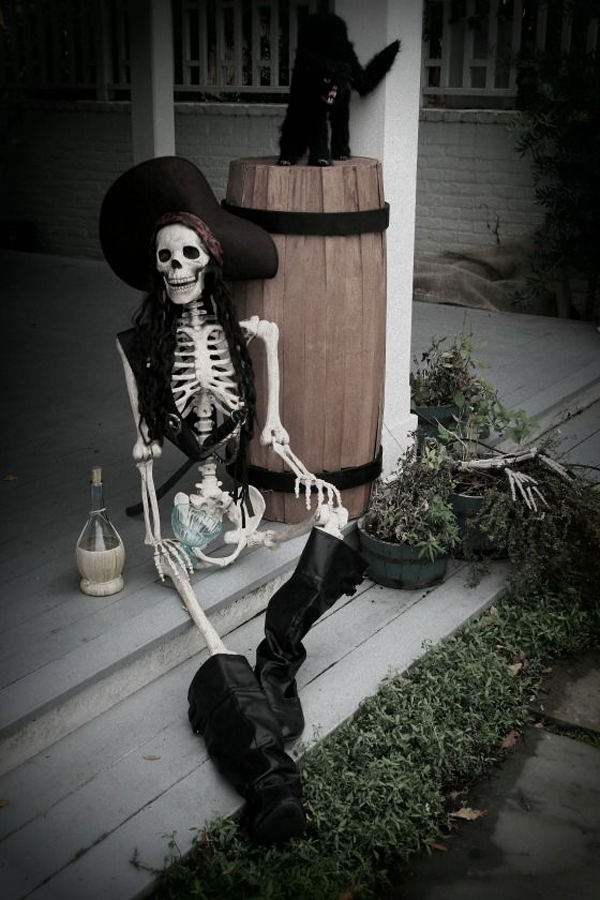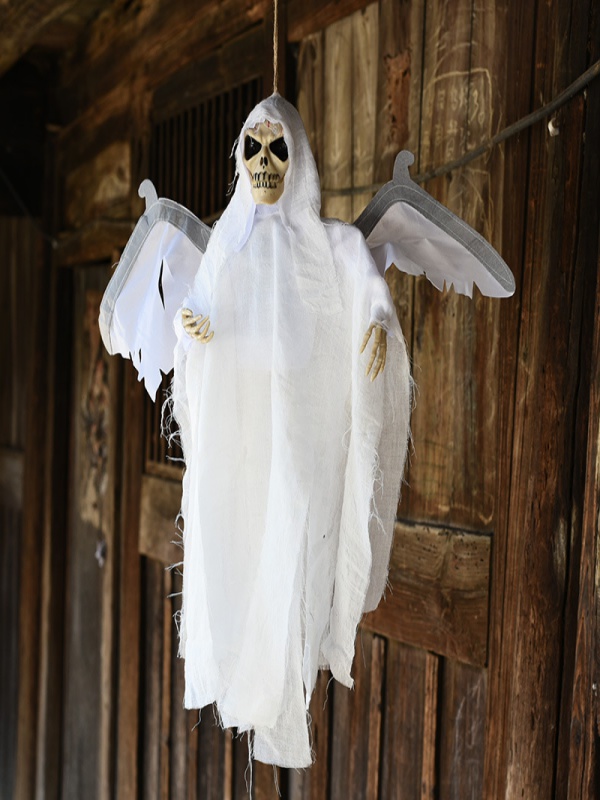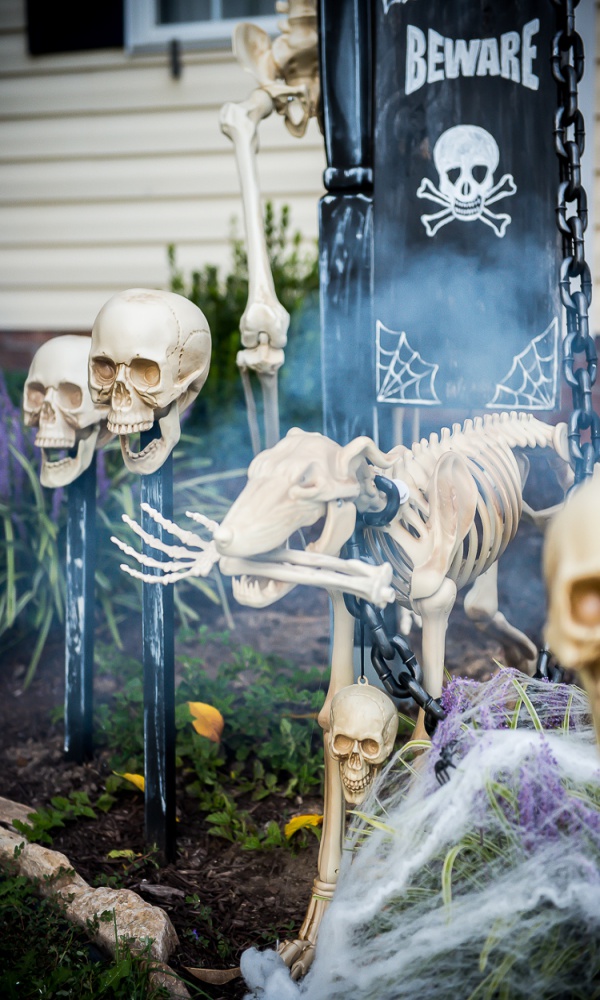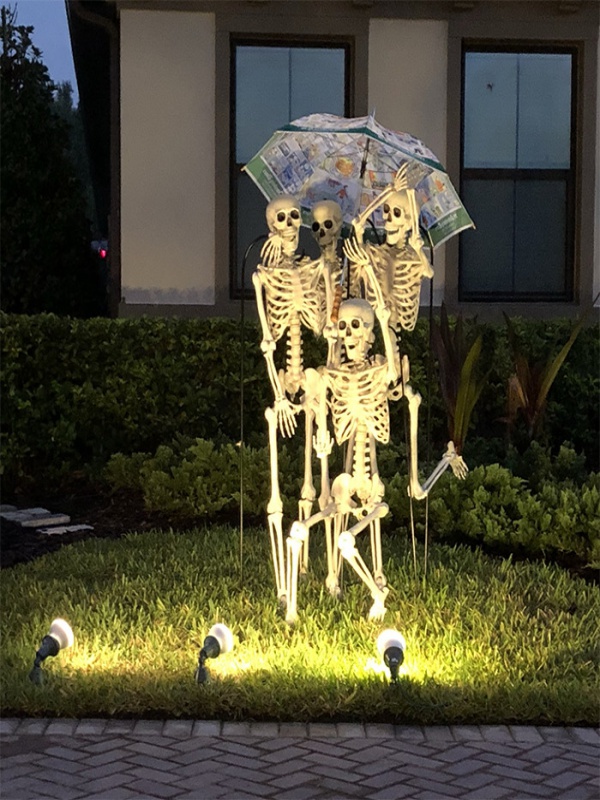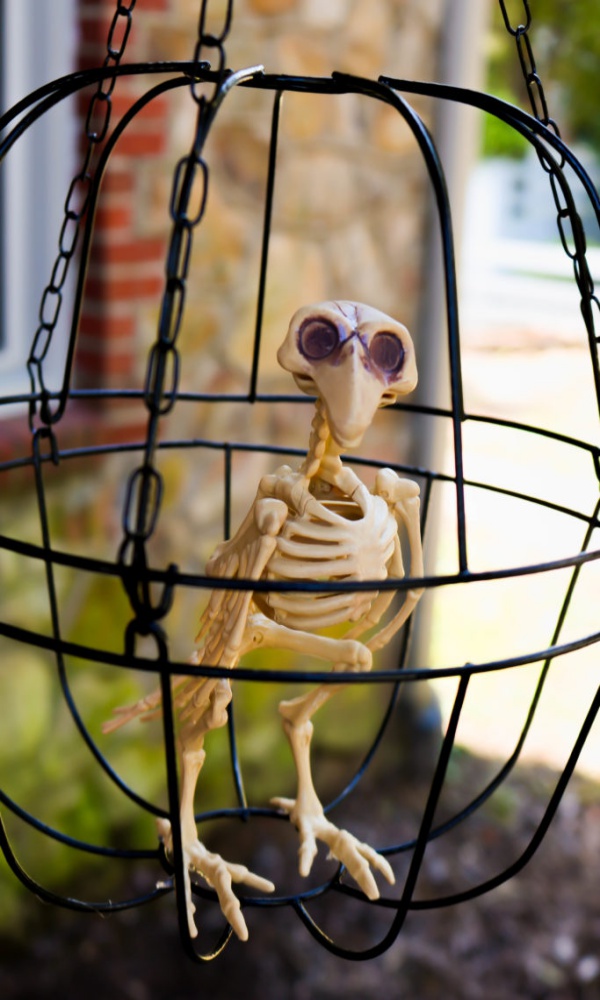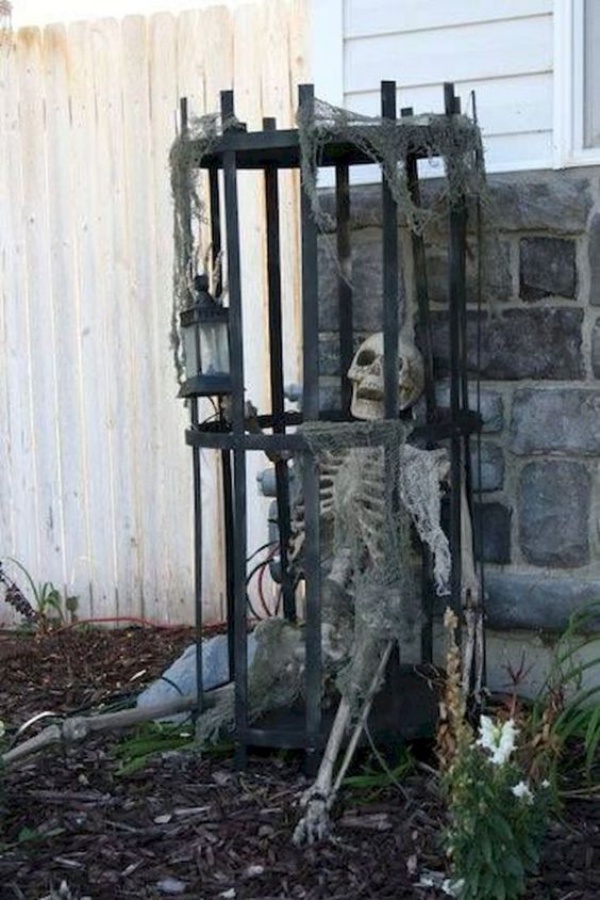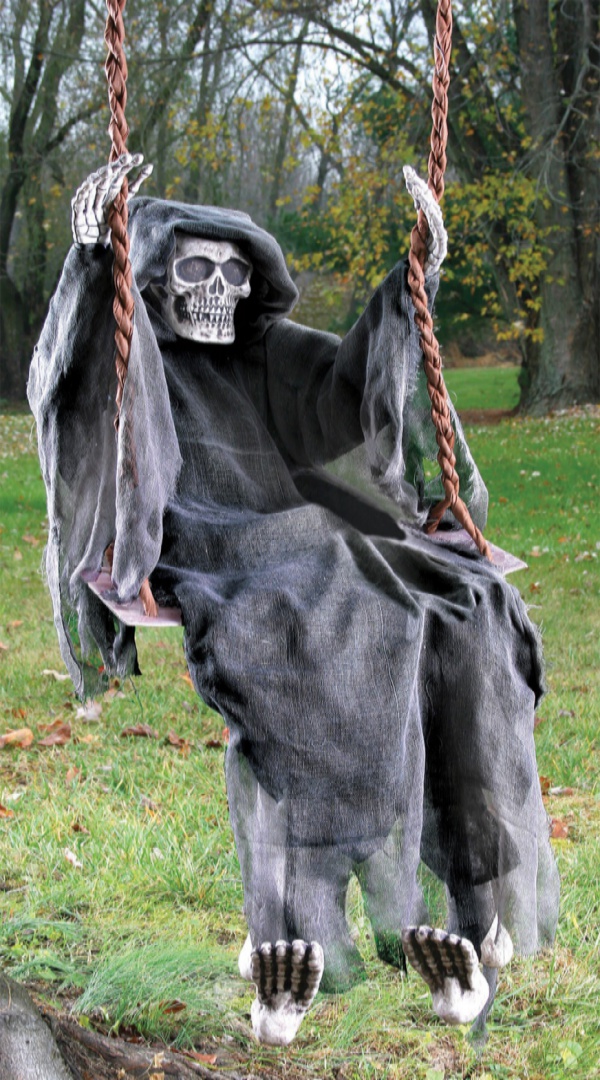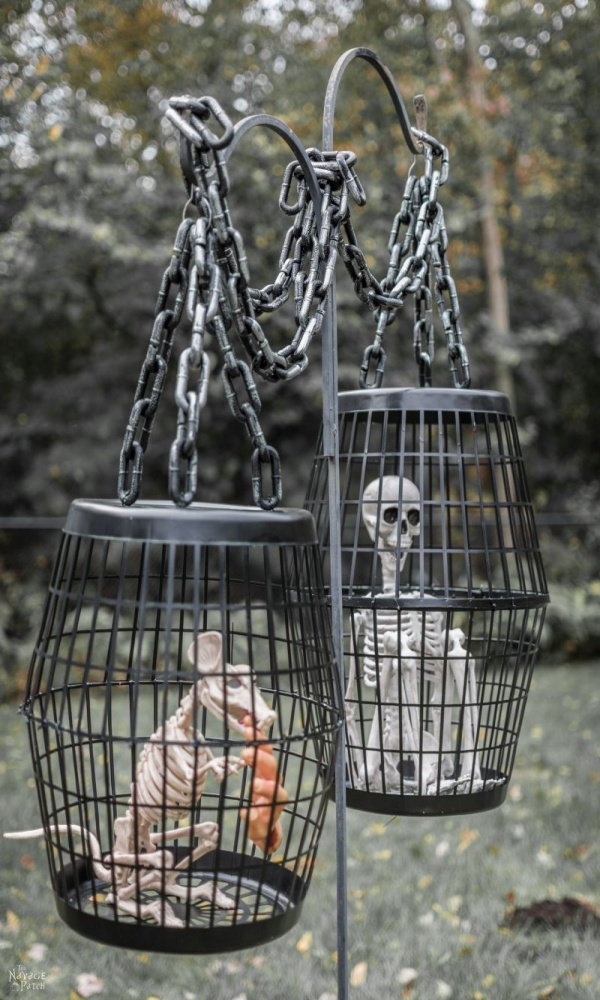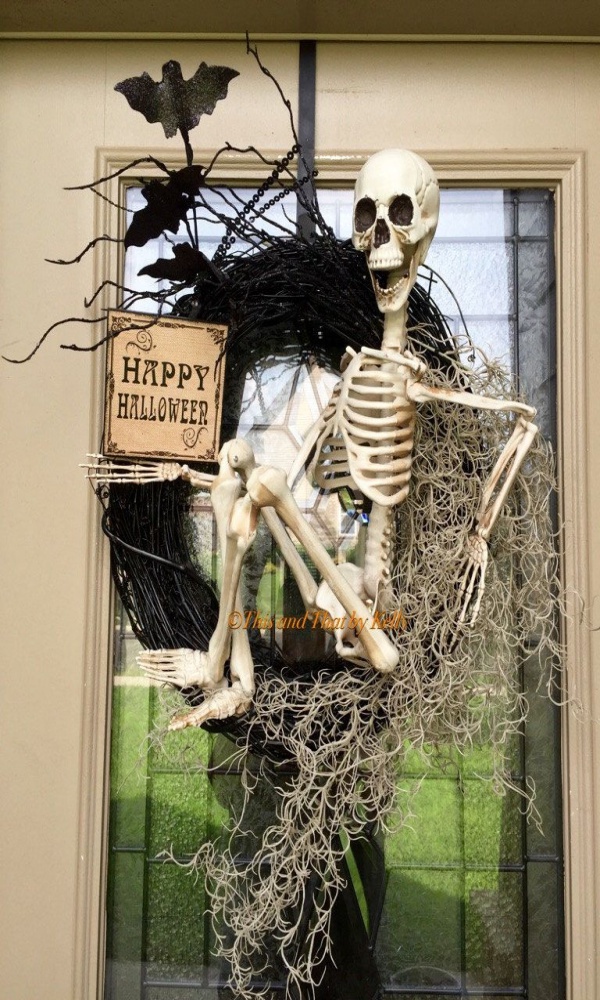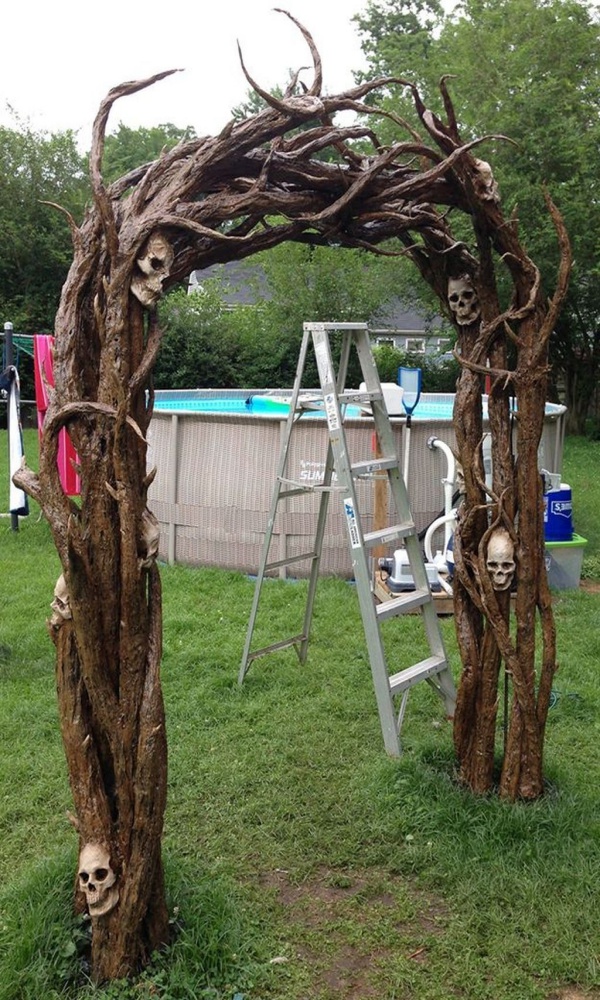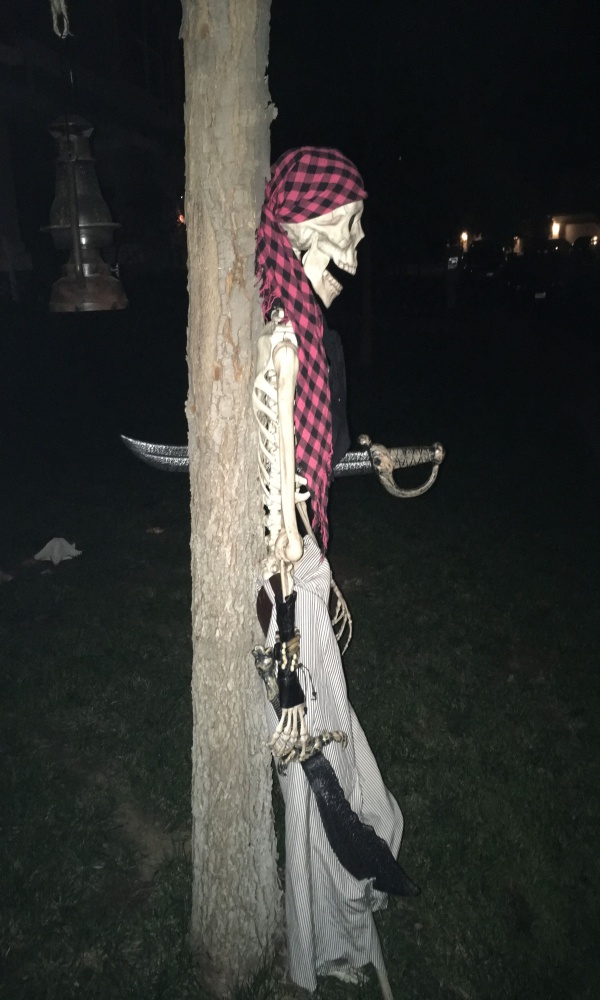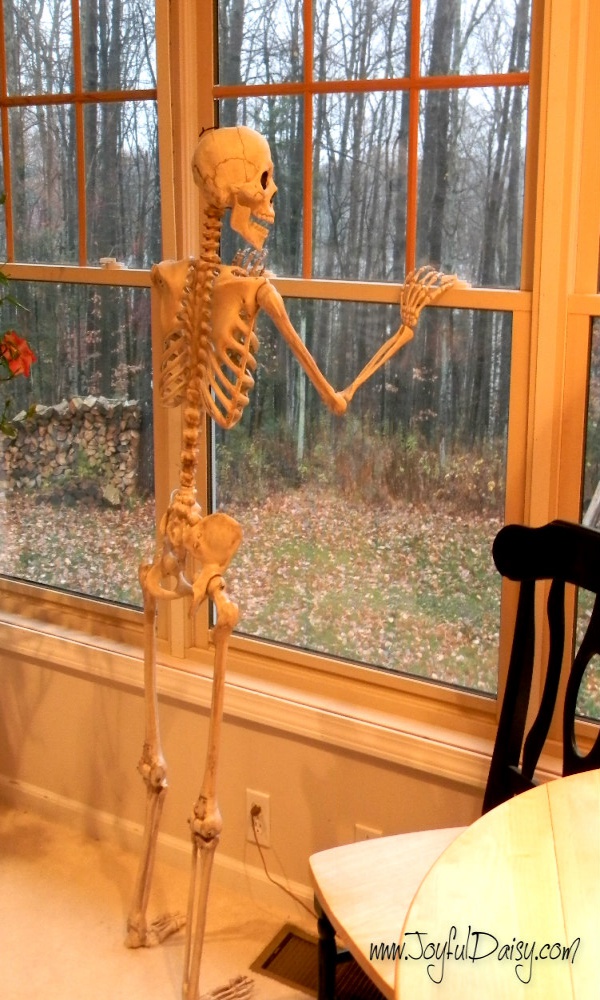 How to Paint Cute and Scary Faces on Pumpkin is now taken to a whole new inspiring level here with the brilliant usage of colors and lights. Check it out!
Creative Scary Skeleton Decor Ideas to try this Halloween like these are fun and Halloween is, after all, one of the most profound holidays. So get your spookiness out in the open and create something so scary that it startles you too when you wake up in the morning, because you know what they say, the scarier your ghosts, the easier it is to ward off the other ghosts.