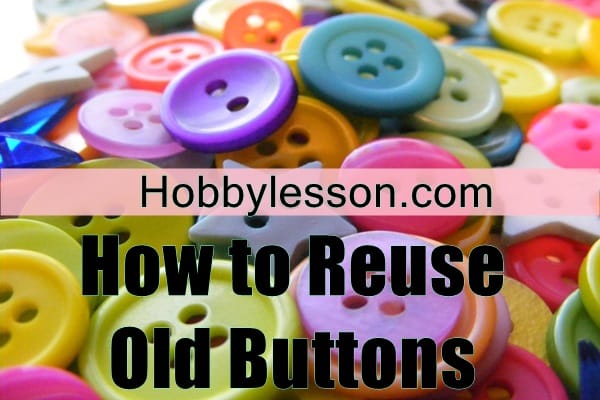 Being creative with old unused products in your home is much interesting. And if you are creative enough to make some very special things with these unused products, then surely some amazing products are going to come in your home very soon. Almost anything can be created by reusing old products that you can't imagine. And the main part is that creating a new thing using some old product will always entertain you. There are already many articles in this blog, where you will find ways to be creative with your unused products. But here we will discuss about some amazing ways to reuse your old buttons in a very creative way. So let's peek into the matter without wasting any more time.
Awesome and Creative Ways to Reuse your Old Buttons
Button Bookmarks: Are you a bookworm and want to spend most of your valuable time with reading books? Here's a good idea for you. Arrange for some old unused buttons lying here and there. Make pretty looking bookmarks with this tutorial.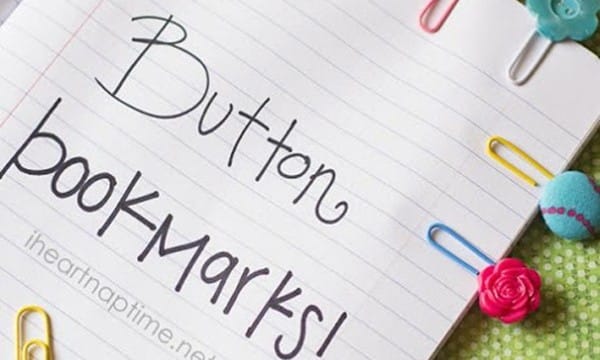 Button Clutch: Tired of using old and same designs clutch bags? There's an option to be slight creative with it. Get some old buttons and decorate it with buttons. Really it's going to be different and attractive.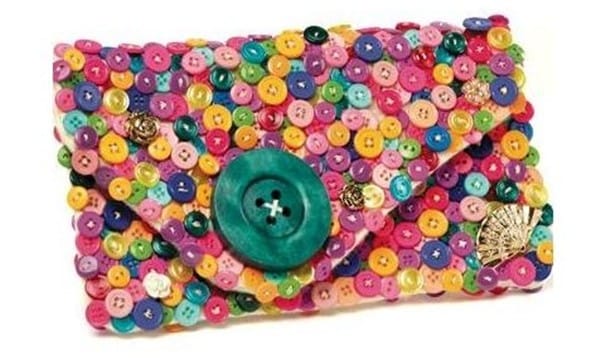 Button Sculpture: If you are very fond of collecting or making sculptures to showcase in your home, look at this. This is a really awesome creation by a Miami based artist Augusto Esquivel. It is very colorful and mesmerizing.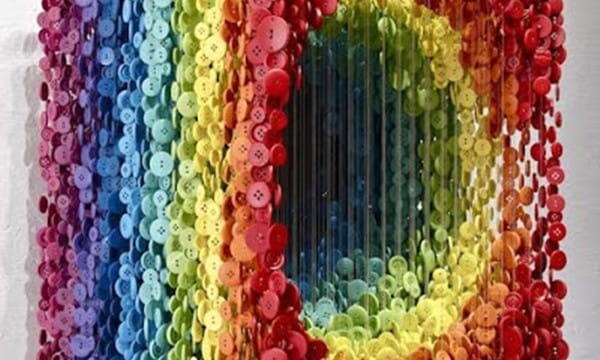 Button Lampshade: Collect buttons different size, shape and colors. Make a very creative lampshade for your home or office. Ultimately this lampshade is great for interior decoration. You will need about 300 -400 buttons in total.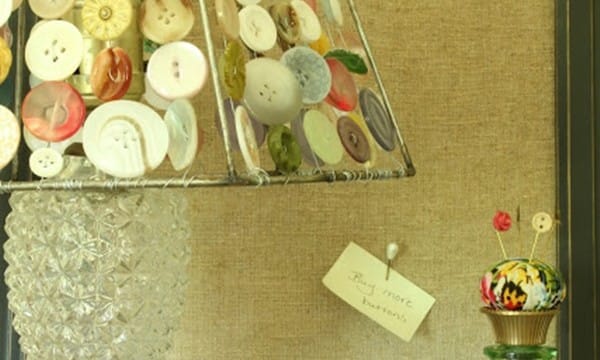 Button Bracelet 2: This product will not need any high efficiency. It is very simple to make and looks very cool sin hand. Even you can make it for your friends and close ones. There are more scopes to be creative with it.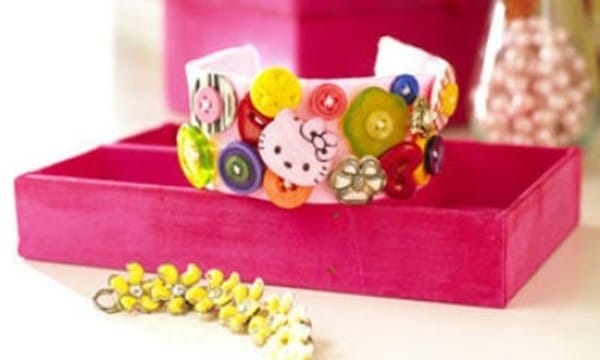 Cherry Blossom Button Art: Take an old bag from your collection and give it a new look. Design it with button and few craft products. After all give it a whole new look with just a few simple steps. It's a good idea for the housewives.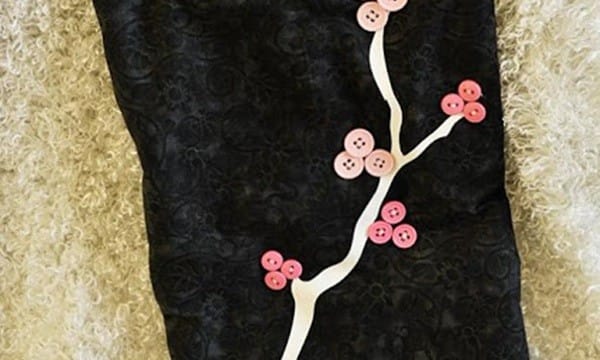 Button Monogram: Monogram is a very interesting thing that you can hang on your wall. Monogram is a very beautiful thing for art and craft lovers. But actually did you ever thought of making it using buttons? Yes here's an idea to make beautiful monograms using old buttons.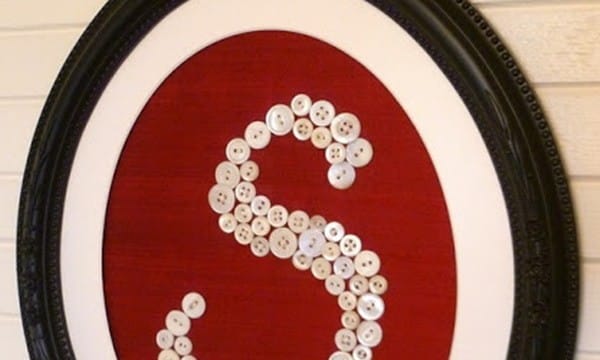 Button Necklaces: If you love to wear creative jewelries this is the right tutorial for you. Arrange for some highly decorative and colorful buttons. Now make some attractive necklaces from buttons.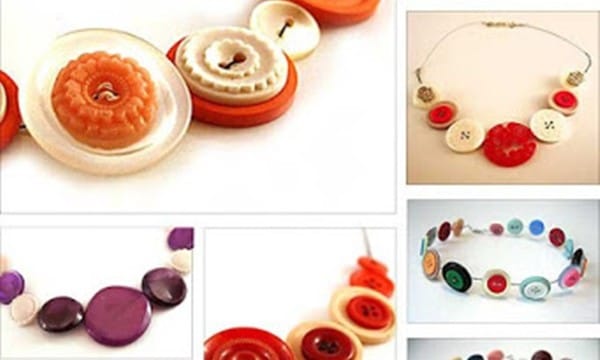 Button Art: Arrange for a card board and paste colorful buttons in a creative way. You can also go with some creative designs to make. This is an awesome creation by Torie Jayne. Use double sided sticky tapes for better results.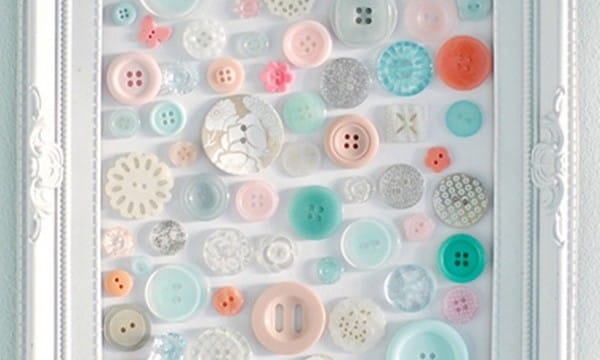 Button Art 2: Create high end designs using colorful and variety of buttons. You can create various artistic designs and use it for interior decorations.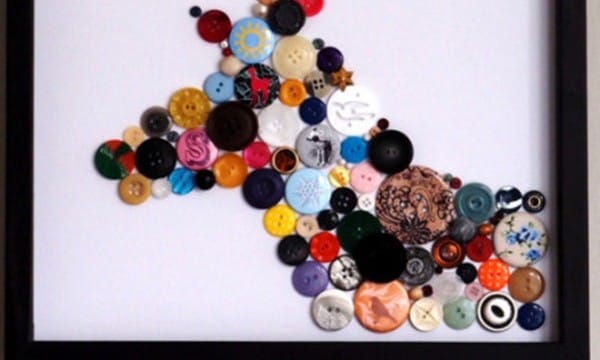 Button Bracelet: Do you have big decorative buttons? Use it for making beautiful and creative bracelets instead of wasting the buttons. Button bracelets look very attractive and good looking.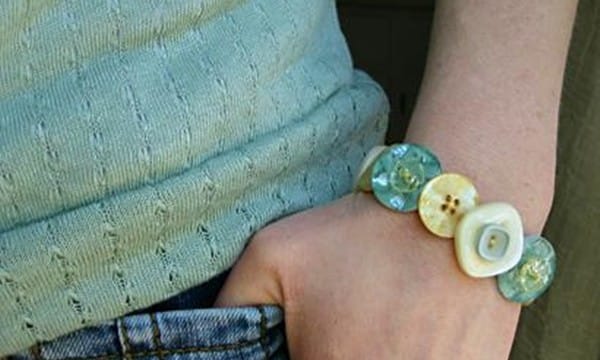 Button Snake: Create a new variety of toy for your kids at home. It's just very simple to make a toy snake using various sizes of buttons. This toy will surely be loved by your kids.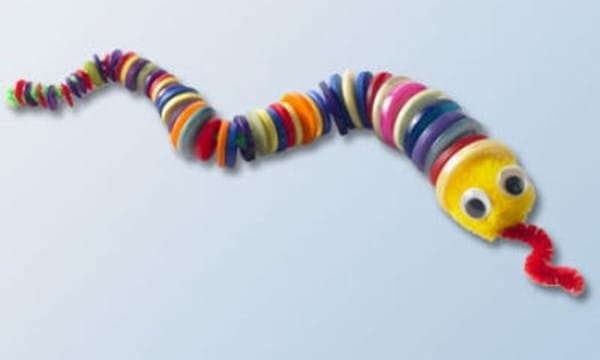 Button Crafts: Make a creative tree design in a piece of hard sheet and hang it on your wall. If you are good painter, you can add some extra creativity in the work to make it more attractive. Make something very different from others.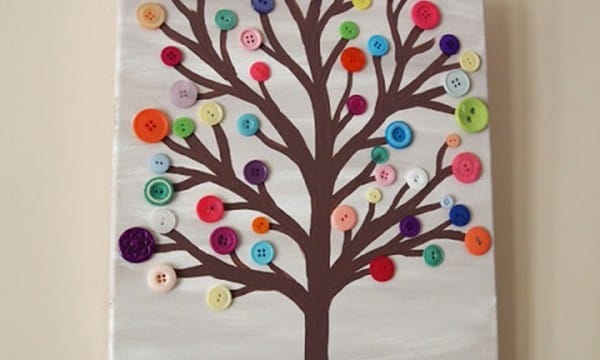 Button Candle Holder: It's very simple tutorial which can be made even by a child. Choose a pattern you want to make and thread the buttons into a single wire. This will really look very interesting on top of your table.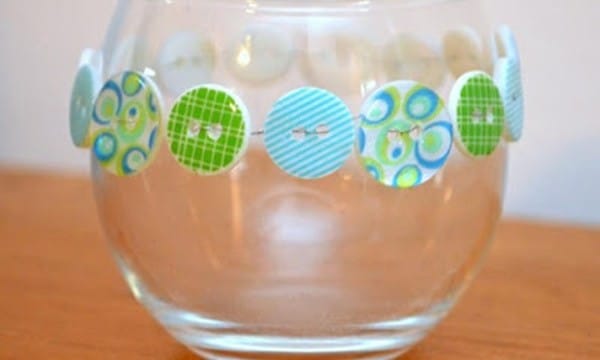 Button Tree: If you are very creative in the matter of interior decoration this product is a must have material for you. It is very simple to make and looks too good inside your room.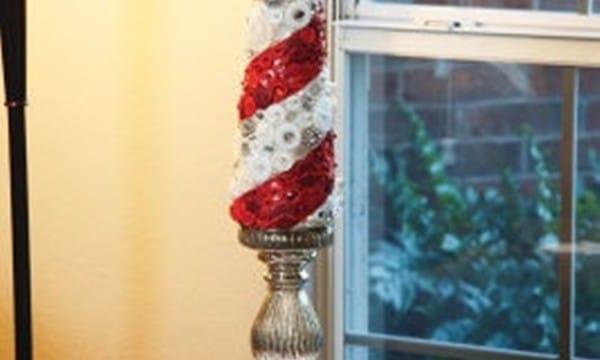 Button Candle Holder 2: Arrange for an old candle holder, few buttons and wire to make this awesome candle holder. This is a great way to give a new look to your old candle holder and reuse your buttons.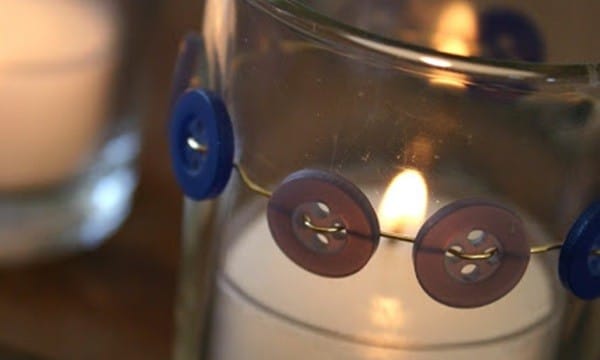 Button Head Band: Have an old hair band in your home? Go for an extraordinary creation with your hair band and buttons. Create a cute looking hair band by sticking various colorful buttons into it.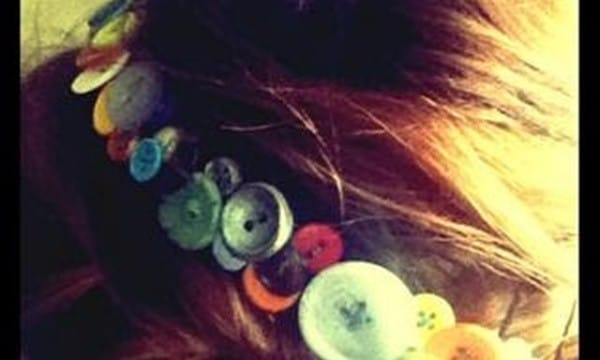 Now spend your time with these various reuse ideas to make new variety of creative products for your own. Even you will feel very energizing work with these various tutorials at first. So have a nice time ahead.