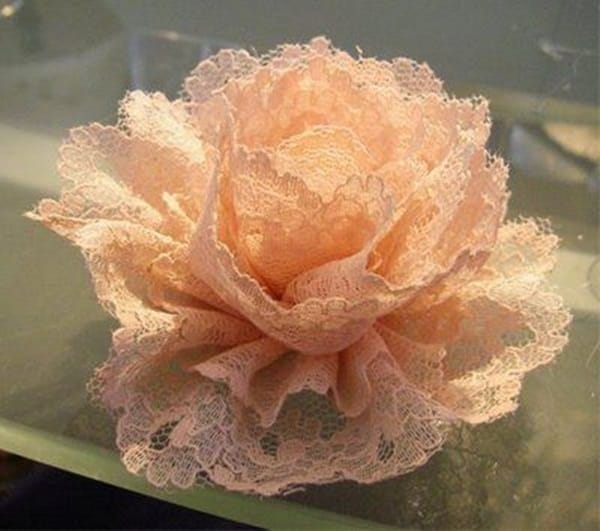 Thick Ribbon Flowers: This thick ribbon flowers are very useful if you can make it out. Use two or three colors to make it more attractive and unique. It looks very beautiful in various purposes and is also of multi use. Amazingly you can make it in just few steps.

DIY Modular Prickle Flower: This modular prickle flower is very unique and can be made easily if you have a slight a bit DIY making skills. Have a peek into the tutorial to get an overall idea of the project. Below is the picture where you can find it.

DIY Nice Modular Gift Bow: We have already given a ribbon bow in the list above but this time it is completely different bow idea. It is a nice modular gift bow which can be used for any purpose. It is a multipurpose project which can be made simply with some steps.

Beautiful Flax Flower: Make a beautiful flax flower which you can use for decoration of various different materials. It looks very realistic and gives a lovely look wherever you use it.

DIY Ribbon Hair Clips: Instead of buying various designer hair clips, if you are too much creative, you can make out some beautiful hair clip designs for you and your closed ones. Amazingly it looks like professional work if you can do it.

DIY Original Bow: You will find different types of bow in the list but this is the original bow type we came up at last. Make it out of ribbon of any color you want use it for various purposes. It looks very cute and beautiful as a whole.