There is no little boy who doesn't love cars. And even little girls can't resist the hot wheels. If we as adults can't turn away from them, can we really blame the kids! So why don't you dig out some art and craft supplies and we will tell you all about these cool DIY hot wheels track that you can build and keep your kids busy in the process? Total win-win!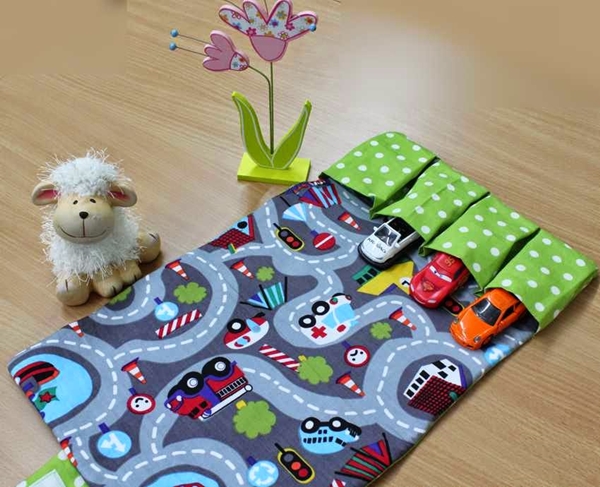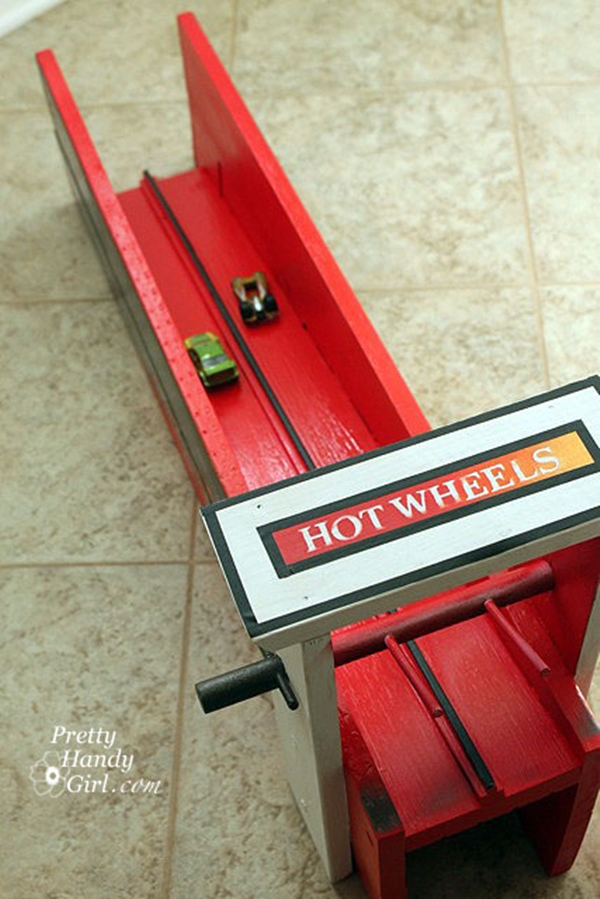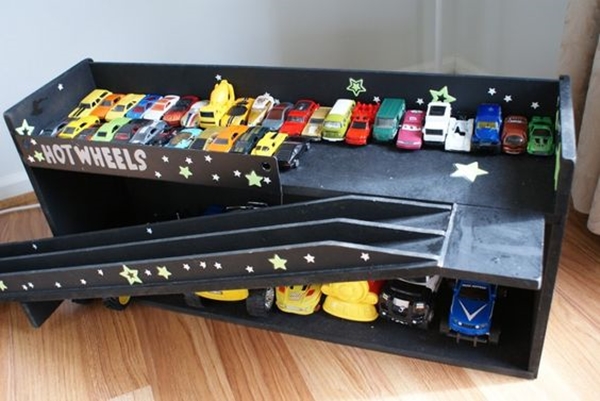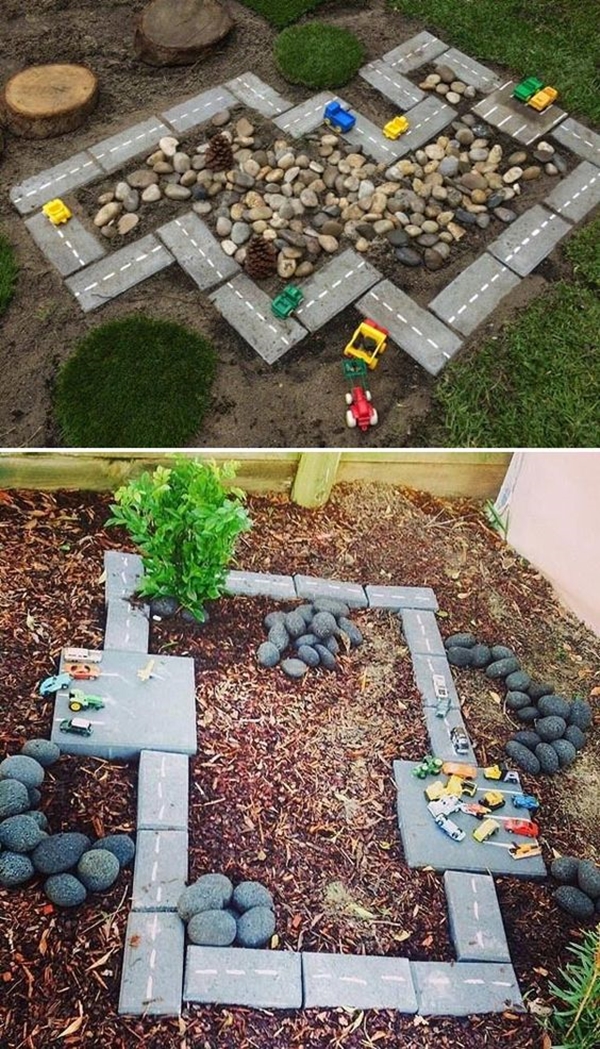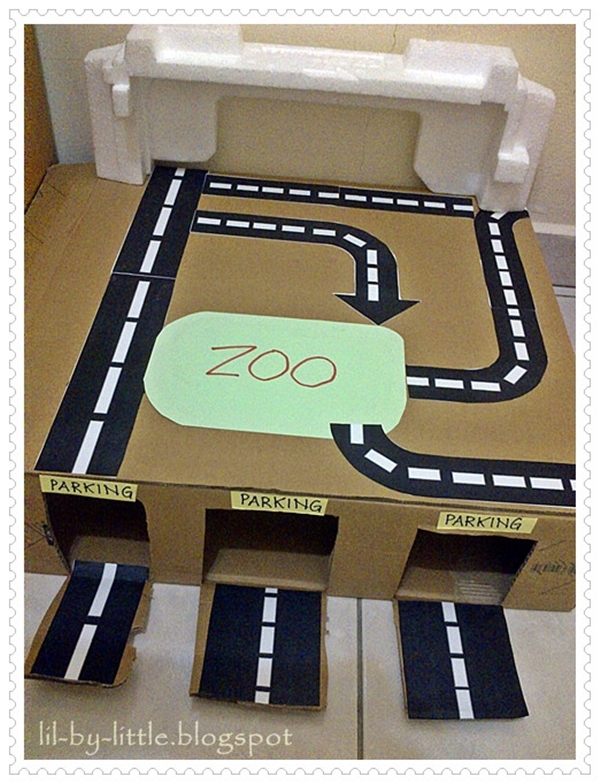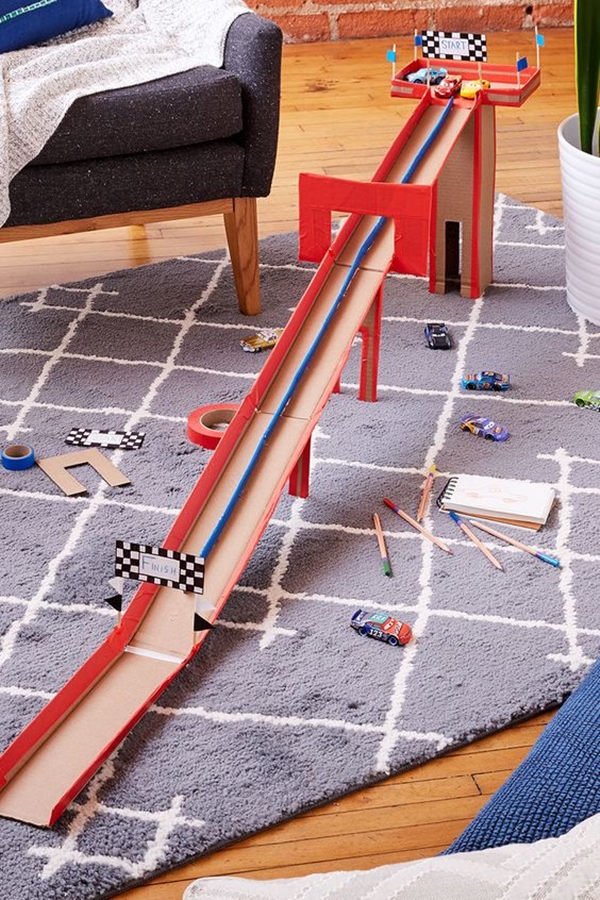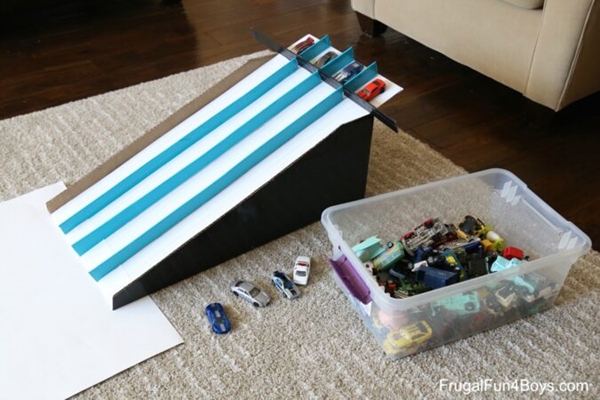 Homeschooling is fun. But we also know that it can be pretty tiring at times. And then when it comes to fun, it is no shock that you often run out of ideas to keep your kid entertained. They could only draw so much and screen time has to be limited, lockdown or not! Therefore, we have brought these unique and cool DIY hot wheels to track ideas for kids.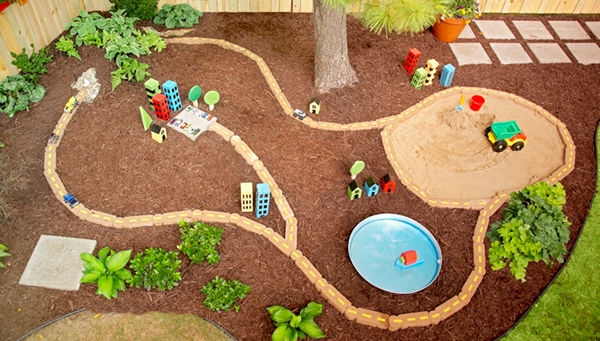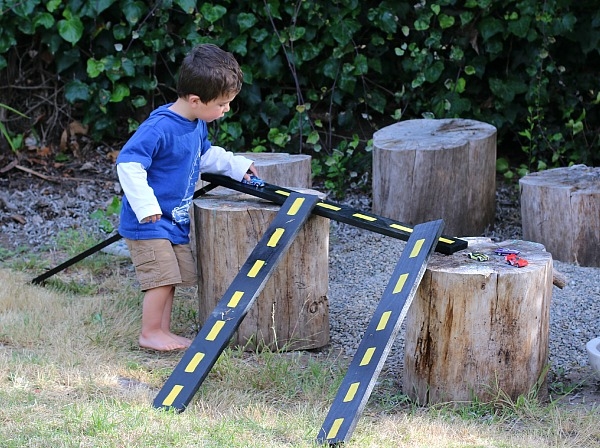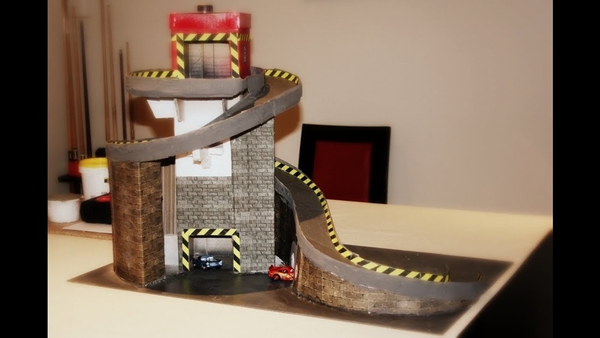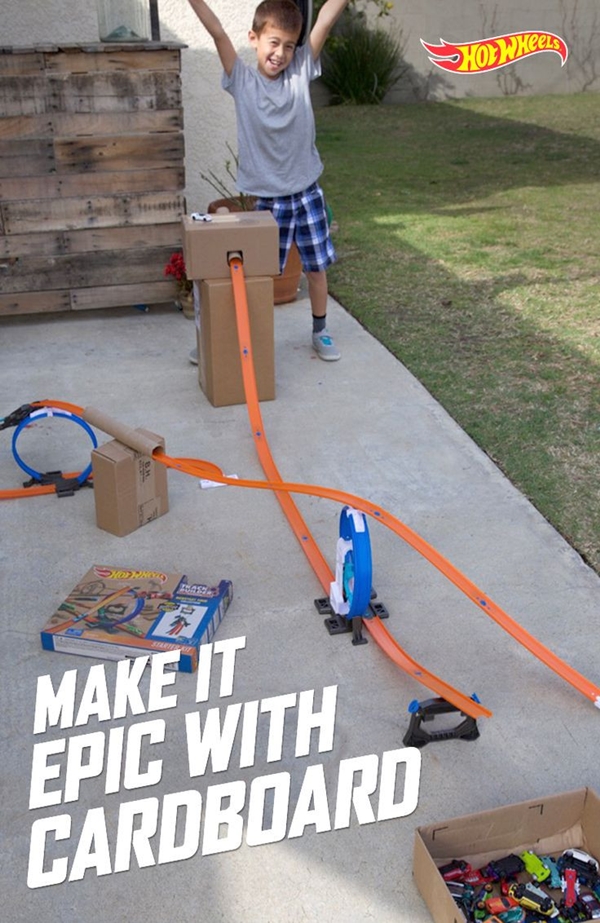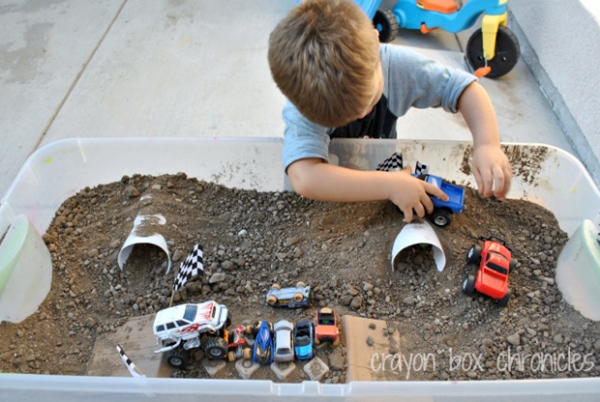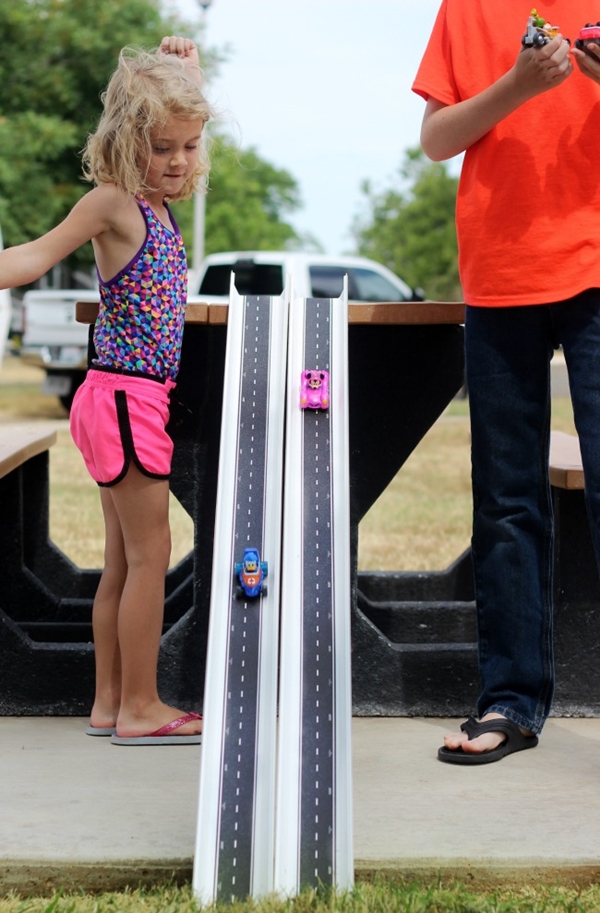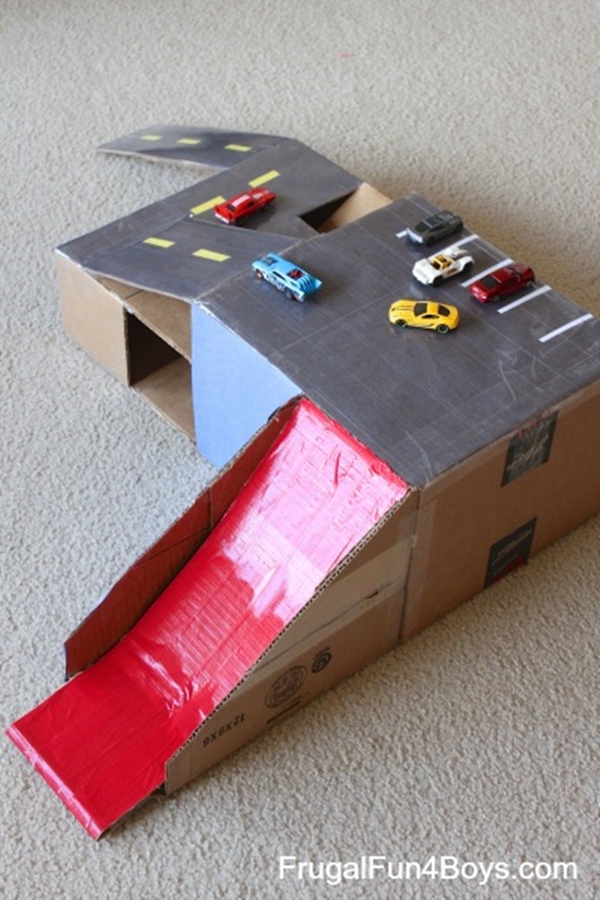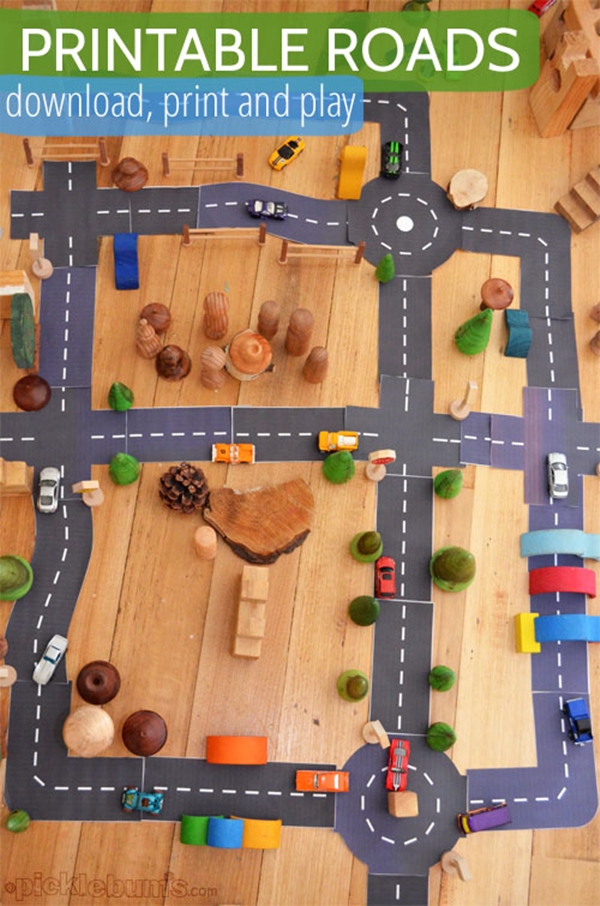 DIY Wooden Car Tracks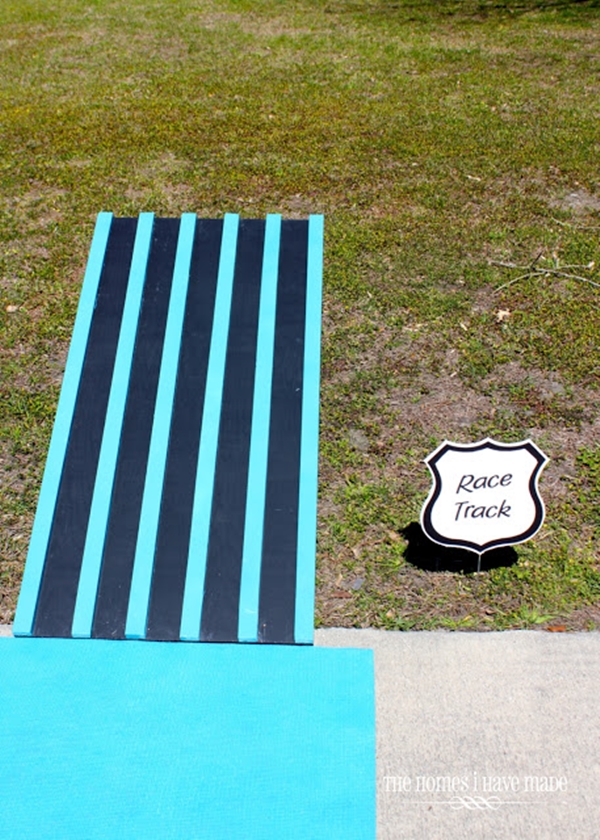 Now there are many ways of building a wooden hot wheels track for your beloved tiny cars. This means you can go the easy way and just use a wooden slab as a ramp for the race track. Another way is to go full-blown into it and take out your ax or saw and giant eyeglasses and get into building a specimen of a race track. Either way, you would need paint to make the surface passable for your cars to go zooming on.
Cardboard Hot Wheels Track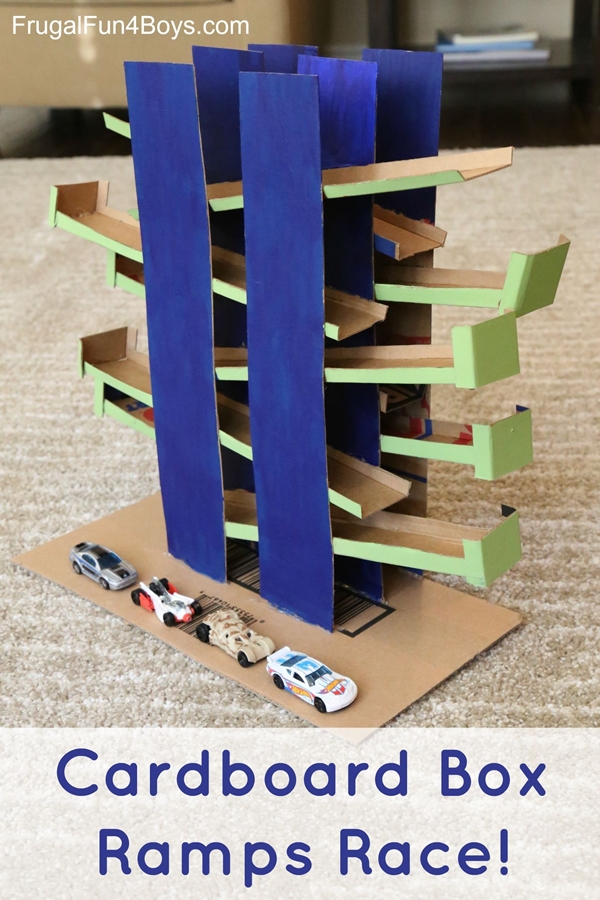 When trying cool DIY hot wheels track ideas for kids, one of the cheapest options is to use cardboard. There must be so many cardboard boxes lying around in your home. Just grab them from the corners where you stashed them and start building a cardboard hot wheels track. You can either keep things simple or try exploring your creative side and build a race track like this that will give the race tracks from hot wheels a much-deserved complex.
DIY Washi Tape Tracks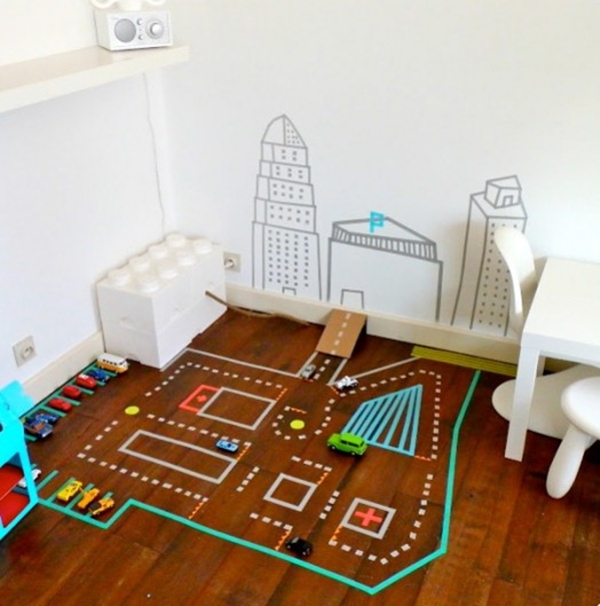 Got no time nor any supplies? We get it. Life could be so busy that we don't get the time to build a cool race track. Or have fun! But this DIY washi tape track will only take half an hour or maybe one and you will have an impressive race track. All you need to do is pick a corner where you can build a washi tape city and start peeling that tape off the roll.
DIY Car Cosy/Race Track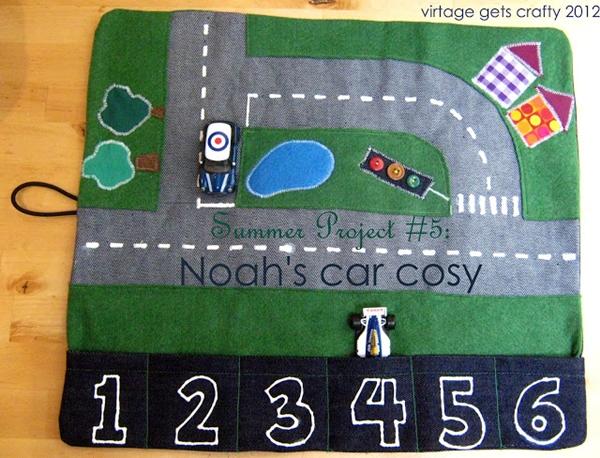 Now here is a perfect example of killing two birds with one stone. Don't worry, kid. We are not really killing any bird! Here you have the solution to both the car storage issue and the race track issue. Pick up those unused clothes buried deep inside your closet and build a cute hot wheels track like shown above. More like sew one! Wink!
PVC Pipe Track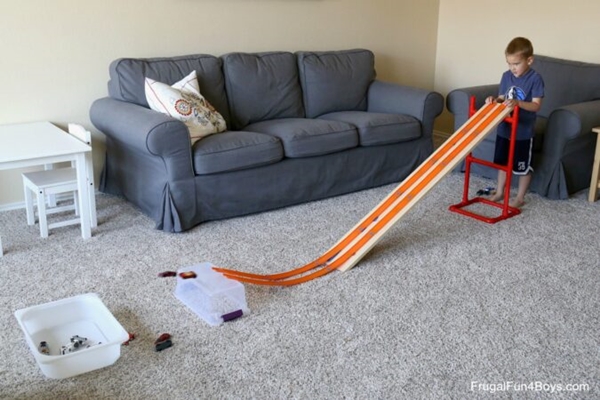 While building a giant hot wheels track might seem like a big task, with some easily available supplies you can actually make one that will make others envy of your creation. You will need PVC pipes to make the stand, a wooden ramp, and one 10 foot piece of 3/4 inch pipe. They have used the hot wheels track that you can get easily on Amazon. But besides that, the rest of the things are easy to build.
Old Coffee Table Race Track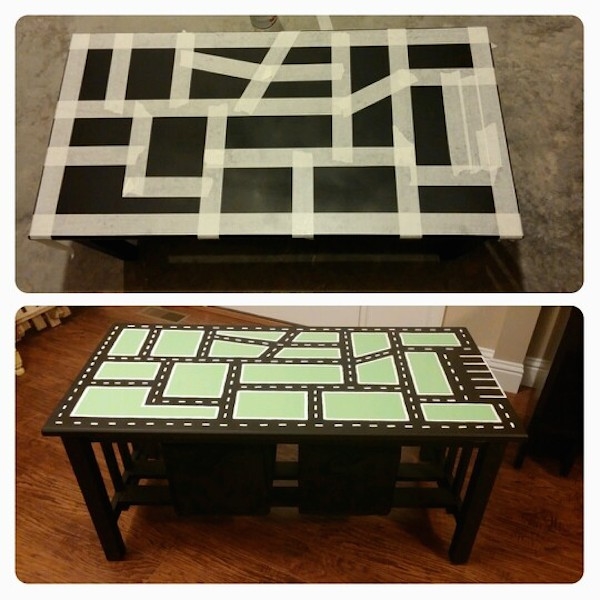 We have a great idea to upscale your old coffee table eating dust in the basement. Firstly, bring it out and get rid of the cobwebs. Secondly, maybe give it a little paint job and then build your hot wheels track here with the help of tapes. You can use washi tapes and cute little props to make things interesting.
DIY Outdoor Hot Wheels Track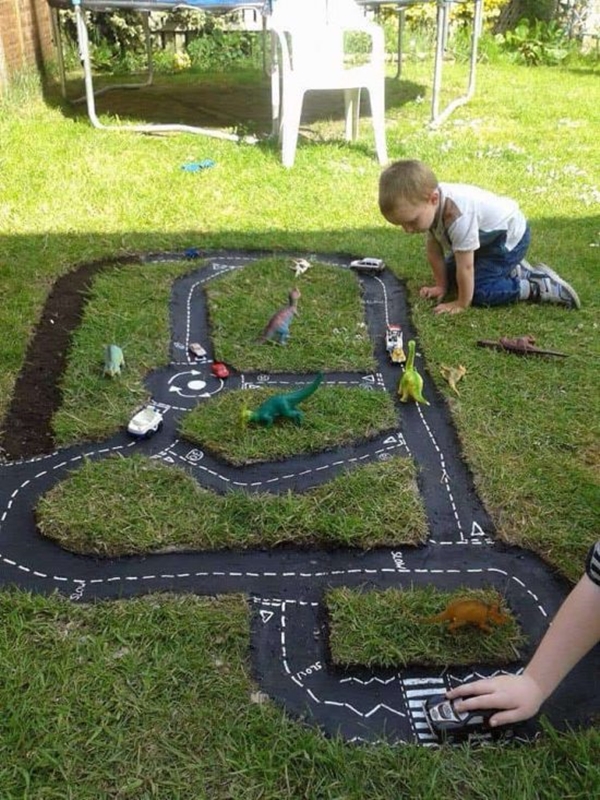 I don't think after getting a grand hot wheels track in your backyard like this, your kids will ever come inside the home. Just dig out a race track and build a cute little town and roads for your hot wheels to explore. And nobody will judge you if you don't go inside either! Wink!
Pool Noodle Race Car Track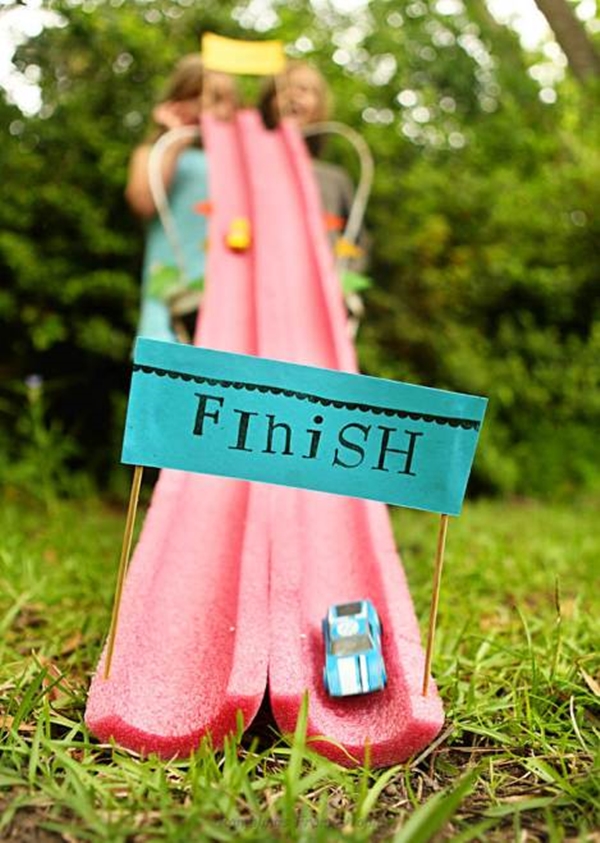 One of the easiest ways to build a large hot wheels track is using a pool noodle. Yup, you read it right. We are talking about a pool noodle and it is not just useful for the pools. Just cut a pool noodle into two halves and you get a car track. You can also use toothpicks to create tiny flags that will mark the milestones. Gotta admit they look absolutely adorable.
Lego Race Track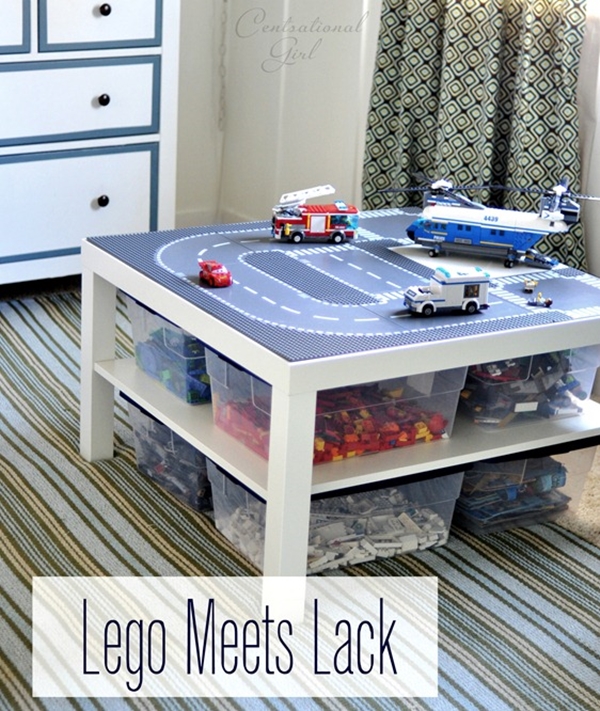 As if hot wheels aren't fun enough! Add Lego to it and you know your kid is gonna be busy for a long time. Smart use of a coffee table from Ikea like this gives you the perfect idea to store your cars and Legos and gives you the perfect place to create a hot wheels track.
Felt Car Track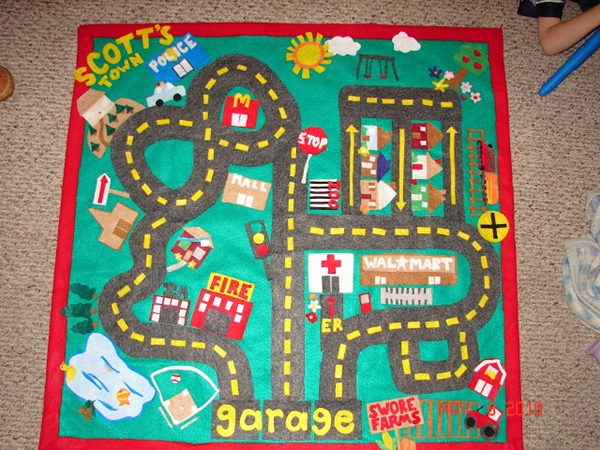 If you have a special love for needles and felt, this is the perfect DIY idea. Here is a car activity mat made from felt and it is absolutely amazing. In case you tend to stub your fingers with the needles then we suggest you use hot glue. That works perfectly fine too.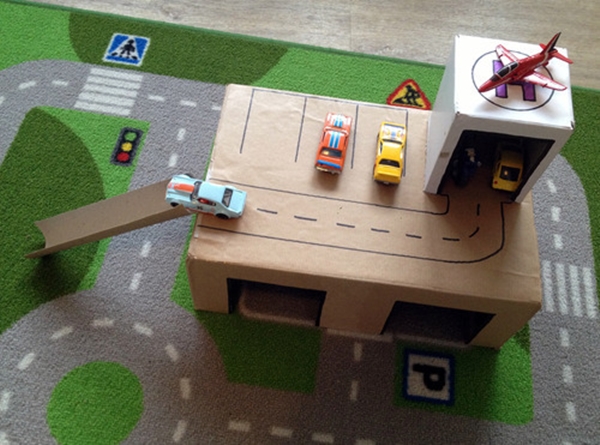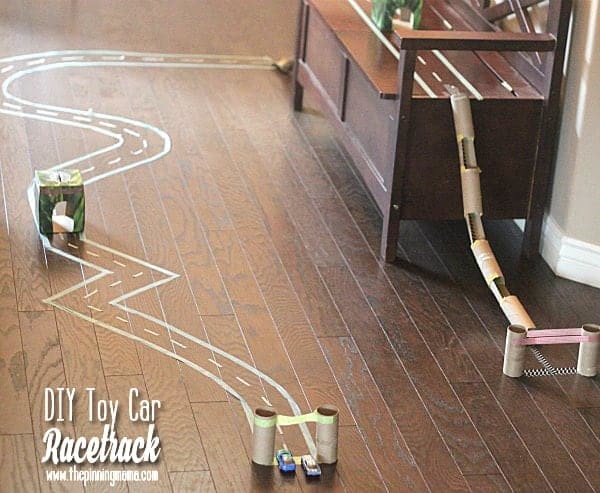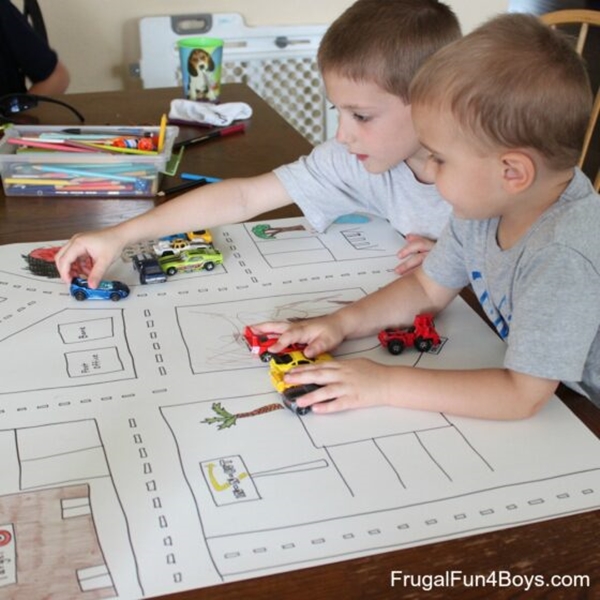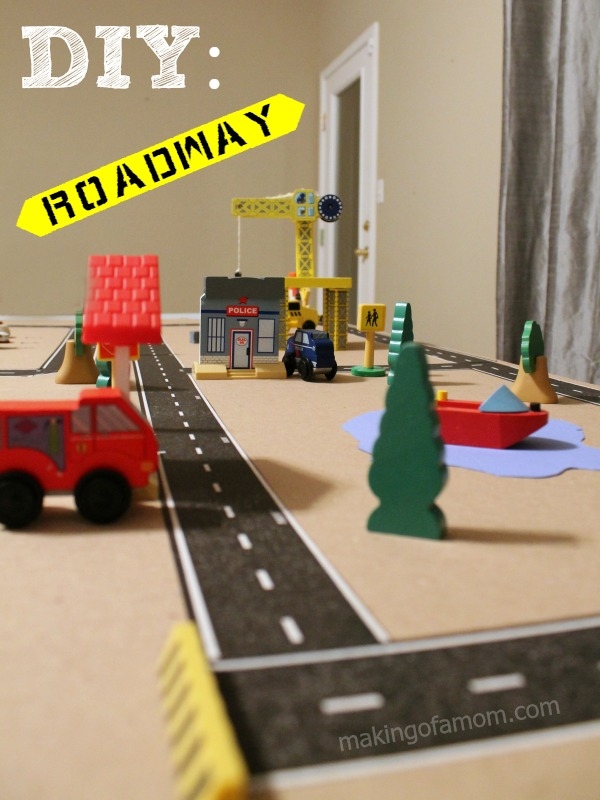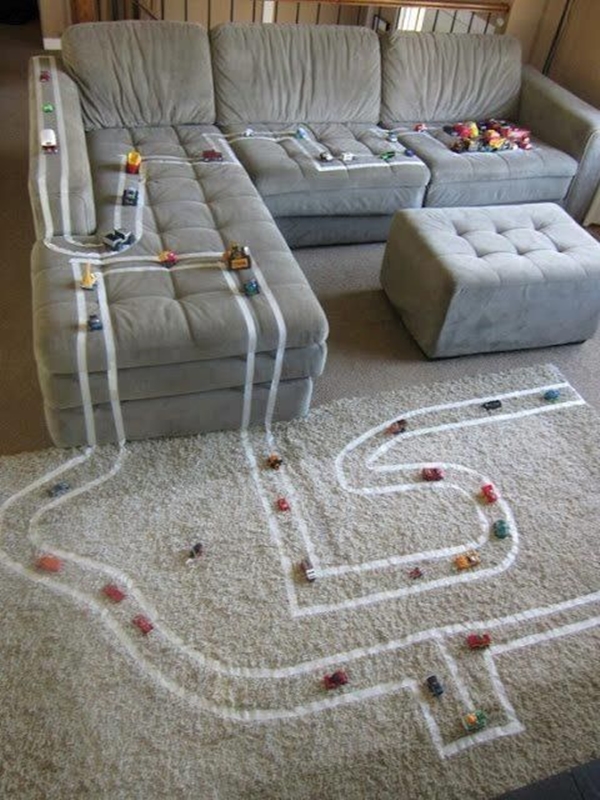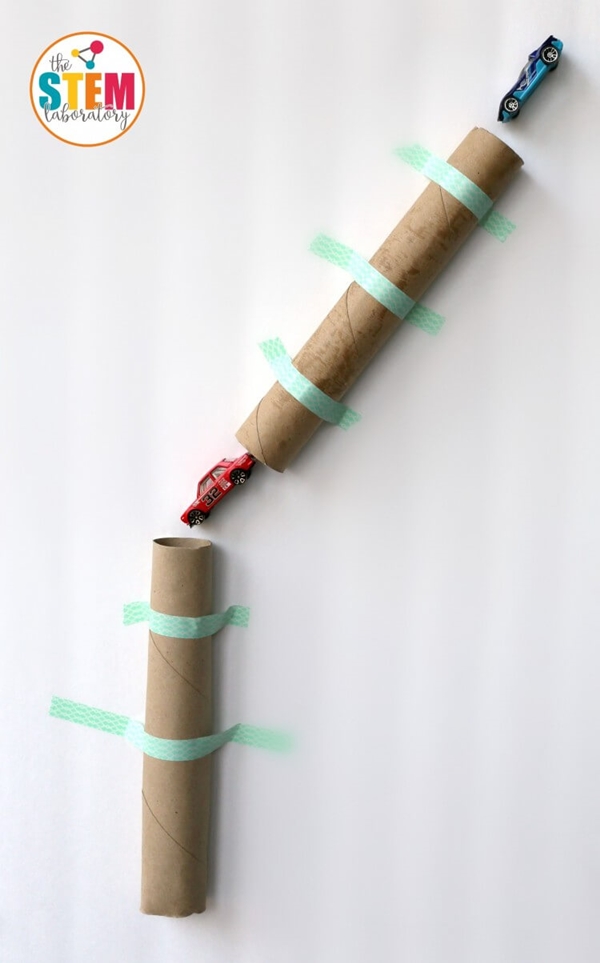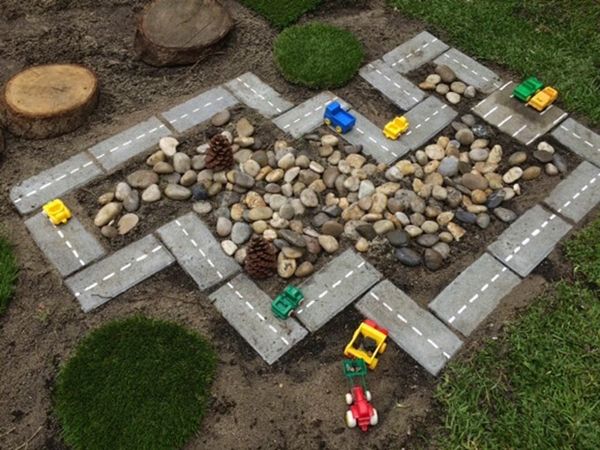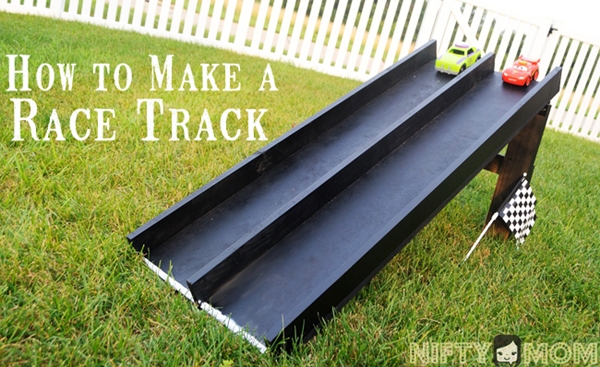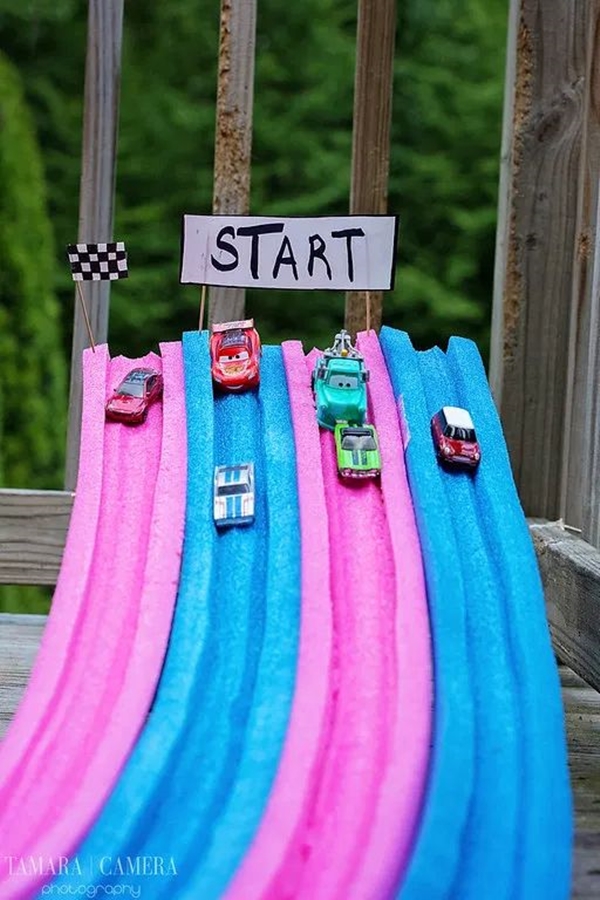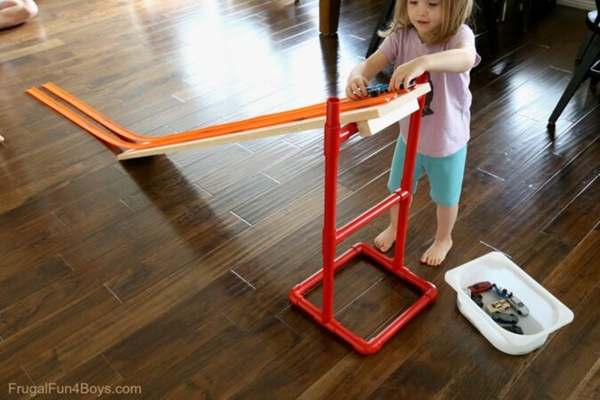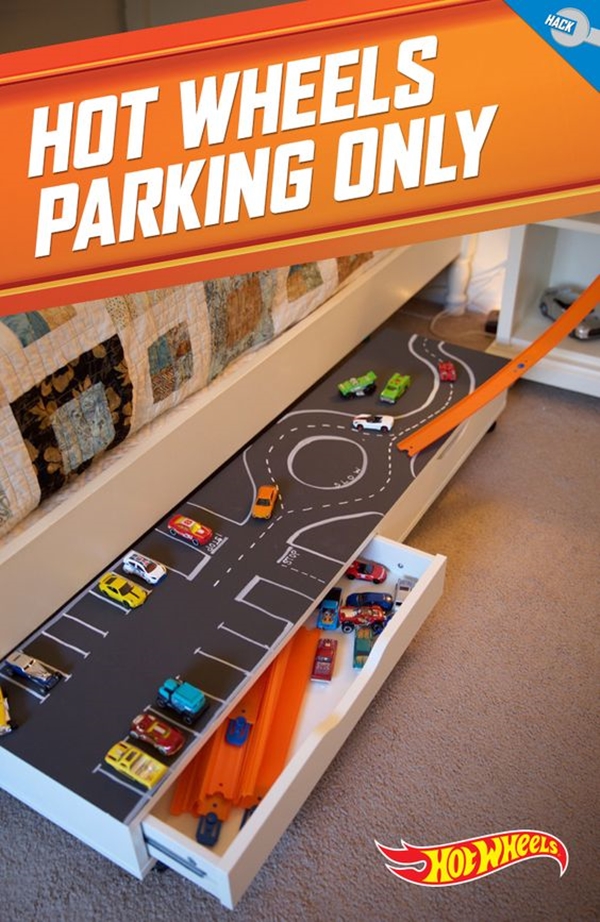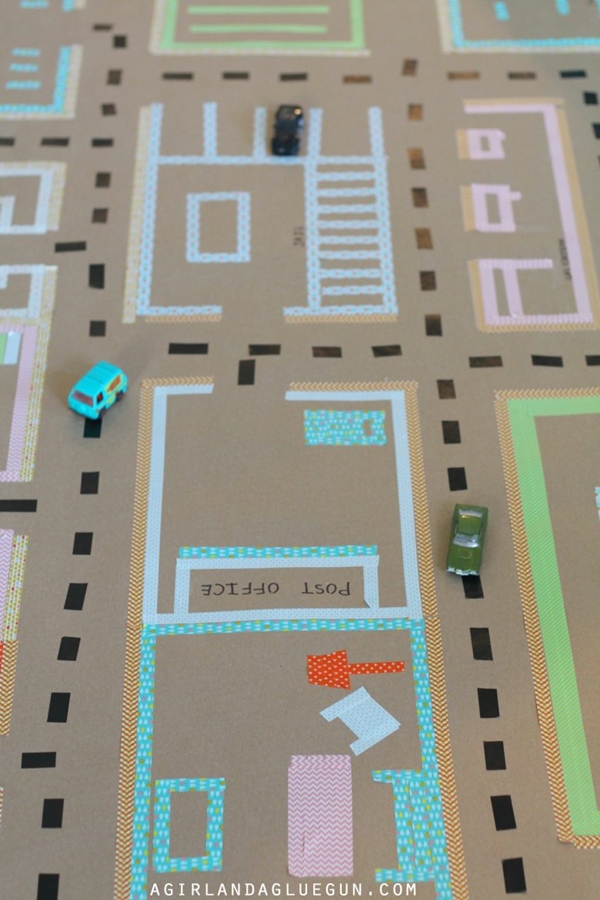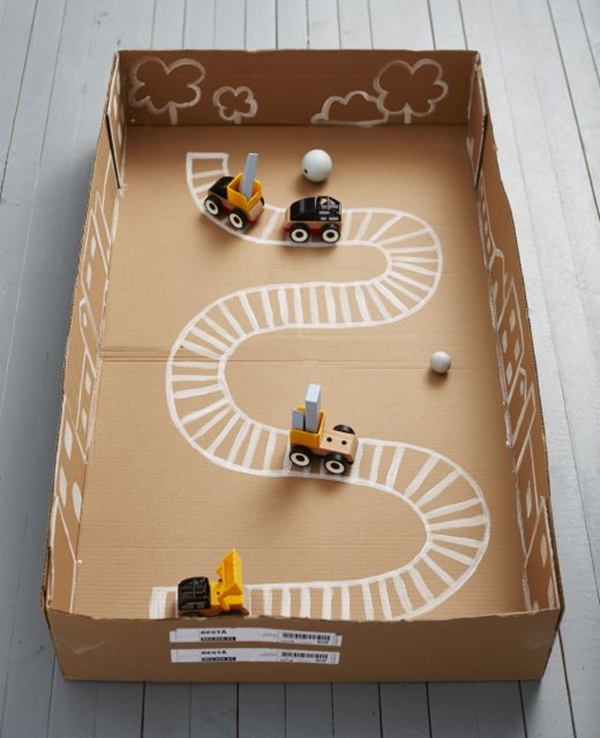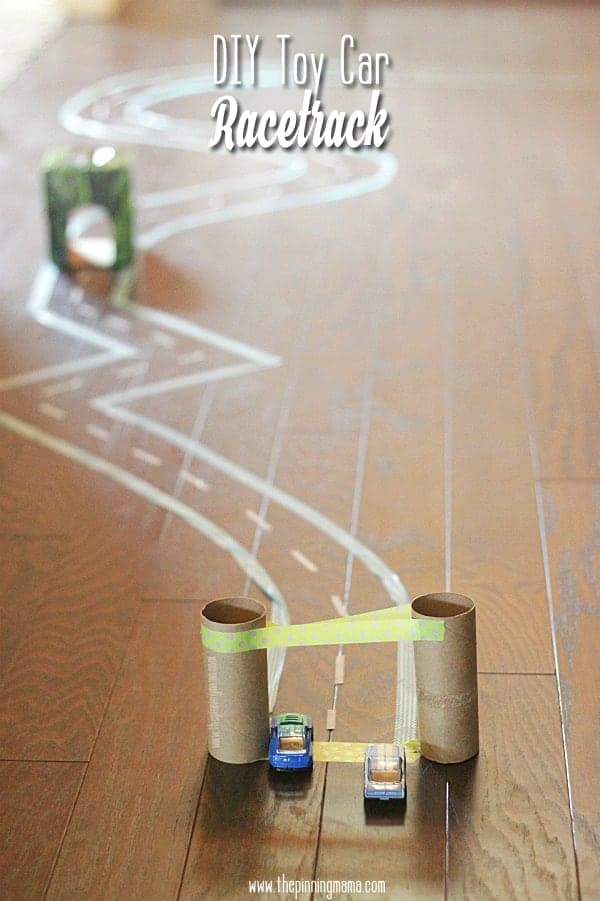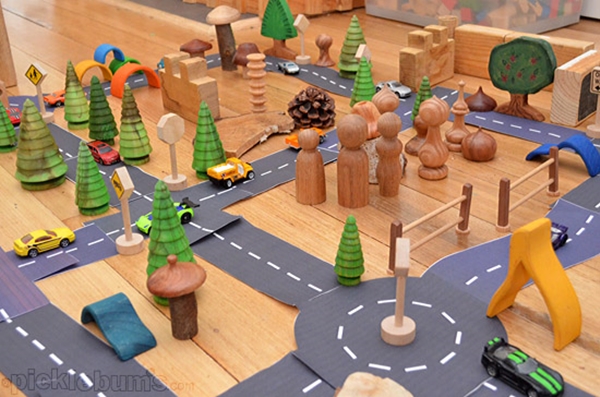 After seeing these inspiring and cool DIY hot wheels track ideas for kids, nobody will blame you if you start building tracks of different types. They are just so amazing that anybody would be thrilled to build at least a few if not all. You can always build another after one type of track gets boring. Have fun with your hot wheels.