Hey, you forgot your friend's birthday? What's wrong, you can't recall the favorite song you used to sing with your gang out loud while you were sixteen? Oh, the busy life that we all live these days, it is so difficult to remember each and every detail about every person in our life. And sometimes we often forget ourselves. Maybe it's time to remedy that. How do you ask? Well, a slam book is a perfect idea for that. This New Year, let us have some fun with these super DIY Ideas for Slam Book.

you must know that geometric shapes are the new trend in the décor realm and it looks peppy and cool to have them on your walls or in the room. In addition, it is a child's play doing a DIY of it and we are sure you will enjoy your time doing it. Check out these DIY Geometric Sculpture Ideas to Decor Your Home to get inspired and create some of your own.
There was a time when people had no mobile phones and hence had no access to the brilliant apps that are there these days to get to know each other. In those times, to find out more about the other person, we used to rely on journals or long conversations and my personal favorite – slam book!
DIY Ideas for Slam Book
Think Before You Make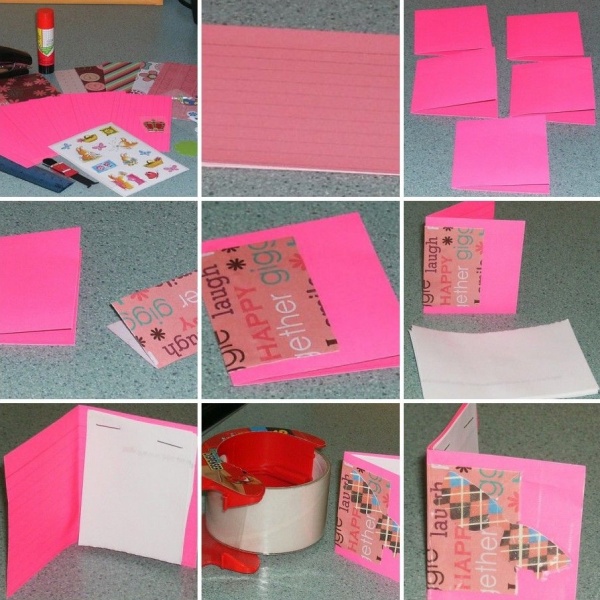 It will vary on your preferences; some of you might want to go with a simple and sweet look while some creative crazy of you would create a unique slam book of yours with the help of a particular theme like the F.R.I.E.N.D.S series or Harry Potter or maybe stick to a color theme like pastels or neutrals.
Next, Find A Notebook
It is a slambook, a book! So yeah, a book is a must. But you can go for any kind of book, be it a composition notebook with lined pages inside or a fancy journal or even a scrapbook. As long as there are lots of blank pages inside the book where people can fill in, it is good to go.
Go Crazy With The Cover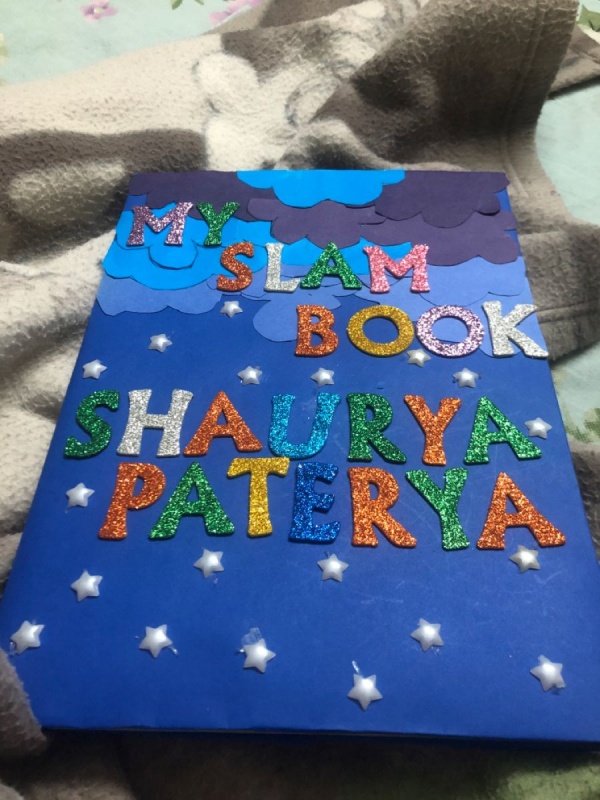 We all do the one thing that the wise men told us not to do, that is, we judge the book by its cover. Always! Well, old habits die hard. So rather than worrying about it, let us try to make the cover of your slam book as appealing as it can be. You can use glitters, stickers, gemstones or beads, markers, or even ribbons to decorate the cover of the slam book. Remember, that the cover should clearly indicate that it is a slam book but also don't forget that it will reflect your personality as well. So go with your heart.
It's A Slam Book!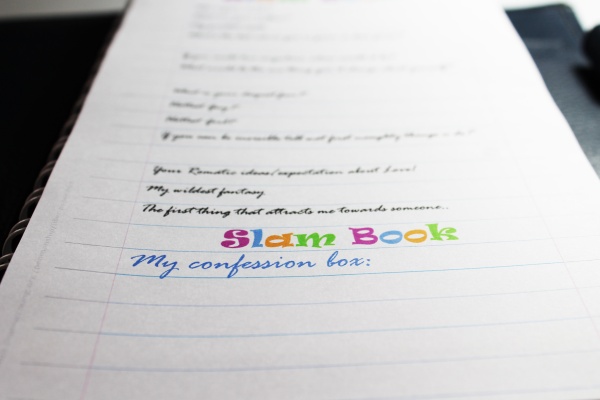 Include an introduction, like your own personal note right at the beginning of the slam book where you can clearly explain what this slam book is and that you just want to create happy friendly bonds with it. Also mention that they are completely free to refuse to do this. And tell them that it would be really fun and who knows, they might just change their mind. Wink!
Frame The Questions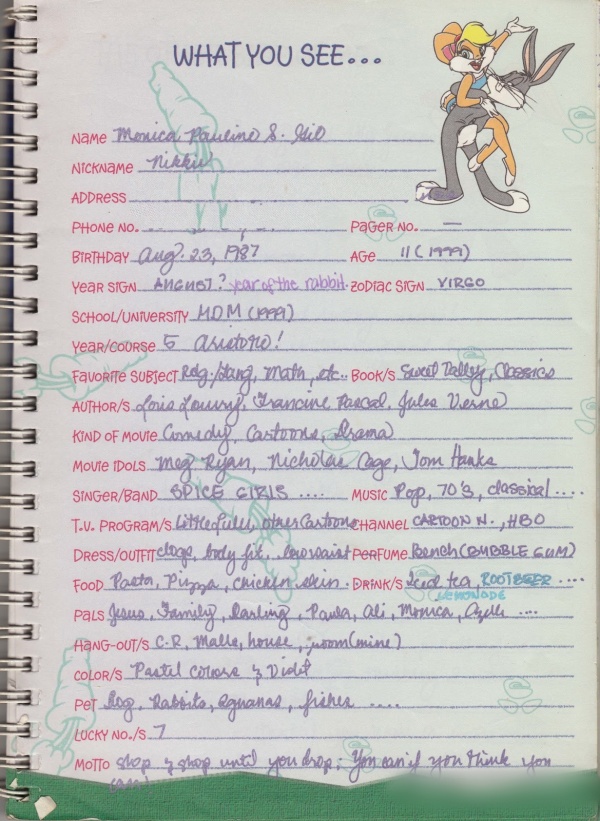 Decorating the slam book is alright but the fun begins when the questions arise. Framing questions for the slam book is not as easy as it might seem. You can take references from other slam books that are available in the stores or just go with your own curious mind and start preparing questions that will give you the maximum details about the other people. From 'favorite music or food' to 'the places you have visited,' you can include any type of question. Sneak in some questions like 'embarrassing moments' or 'current crush' and things will just get more interesting then. Wink!
Spread Love, Not Hate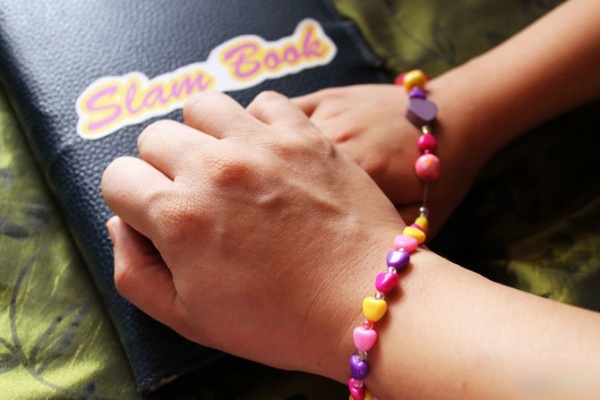 Slambook is fun where people can write anything that tickles them and touches their hearts. But it can also be quite mean or offensive when they write hateful comments or talk bad about others in the slam book. One silly mistake and the slam book might end up in the wrong hands and then the content inside may just affect the person in a way that one cannot imagine. So, try to include questions that wouldn't make someone spill their vile thoughts for others. Slambook is after all about sharing love and getting to know each other. Let's keep it that way. #peace Wink!
Here if you are a creative person, it's a great way to go with various DIY projects by which you can decorate your home. You will get some really amazing DIY design ideas done with letters.
Put Some Quotes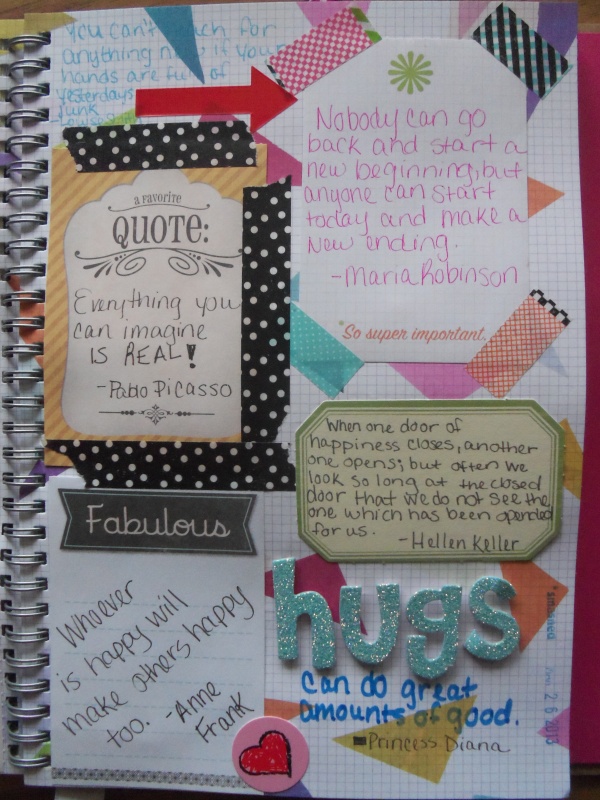 Quotes are magic. They express a lot in just a few words. Write down some sweet and delightful quotes on every page of your slam book in the best creative way possible. This will cheer up the person who is writing in your slam book and hence, in turn, will share positive thoughts.
Say Cheese!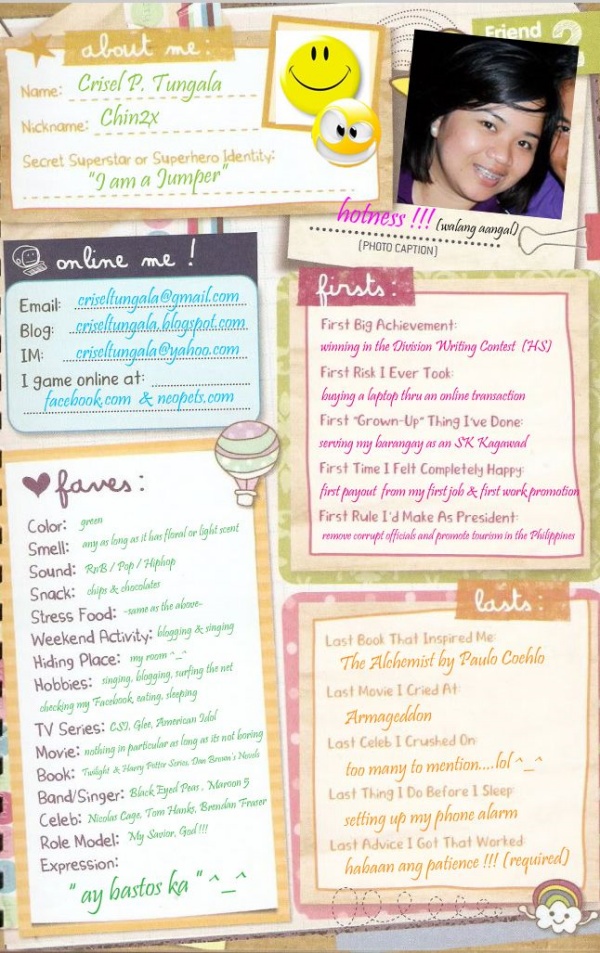 Make sure you keep some space for the picture of the people who will be writing in your slam book. In this digital world, it would be really cool to have an actual photograph of your friends. You can even allow them to add their own touch of creativity by including some pictures while writing in the slam book.
Add Your Own Touch Of Crazy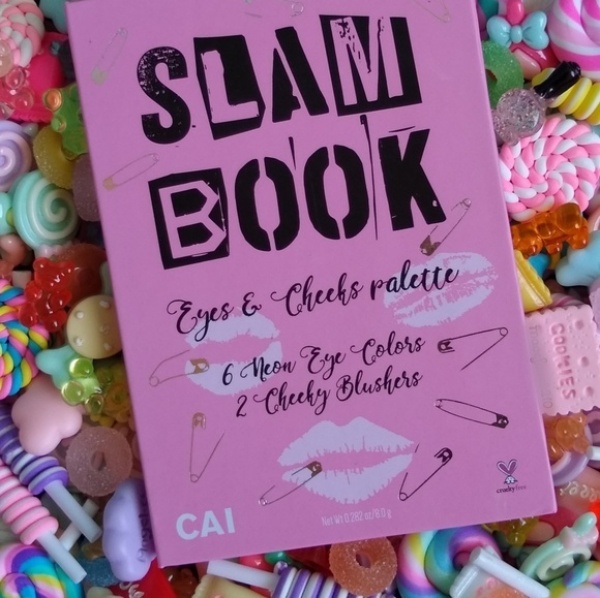 Add a special unique touch to your slam book with some crazy ideas like creating a few pages especially for the lipstick stains and name it as 'Pout Please' where you can ask your girls to make a stain using their favorite lipstick or make a section of 'Spill The Secrets' where small envelopes could be there for the people to put some secret note in it.
Mandala designs are themselves very attractive which as a result attracts people to know about its deeper meanings. So when you can do one, why would you buy one from the market? It's time to try yourself out with DIY Mandala stone patterns for your rich indoor decorations.
There is no perfect way to go for this. Just listen to your heart and yes, the curious mind too, and make your own amazing slam book. While the designs of the cover and the inside pages will vary, the above steps will remain the same. So maybe you can make more than one! But for now, begin your first and enjoy creating with these DIY Ideas for Slam Book.