Are you planning for a beautiful craft for your home decoration? Do you want it to be customized and made by you? If your answer was yes for both the questions then a wood printed with your picture is the best art. You don't need to be an expert for this craft. It's just easy and simple and you can master it with little practice.
Pieces of jewelry define your own style statement. Make Your Own DIY Safety Pin Jewelry is a new and creative way to use old safety pins. Check out-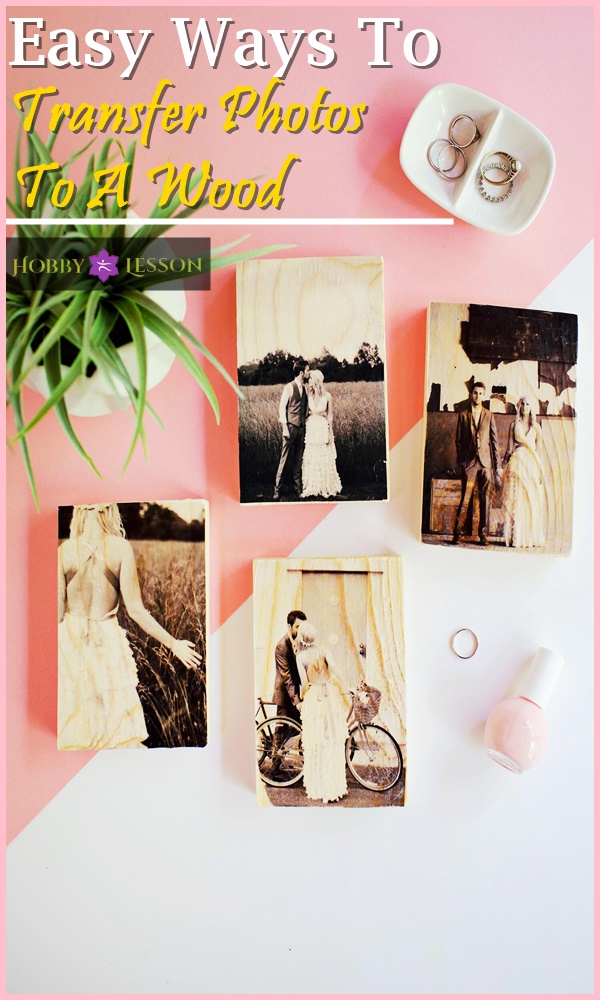 You can make this lovely art piece with a photo of your choice and the wooden plane where you want an image to be printed. You can choose any of the methods according to your convenience and choice. Here is the list of 5 Easy Ways to transfer photos to wood.
Easy Ways To Transfer Photos To A Wood
Use Mod Podge and Glue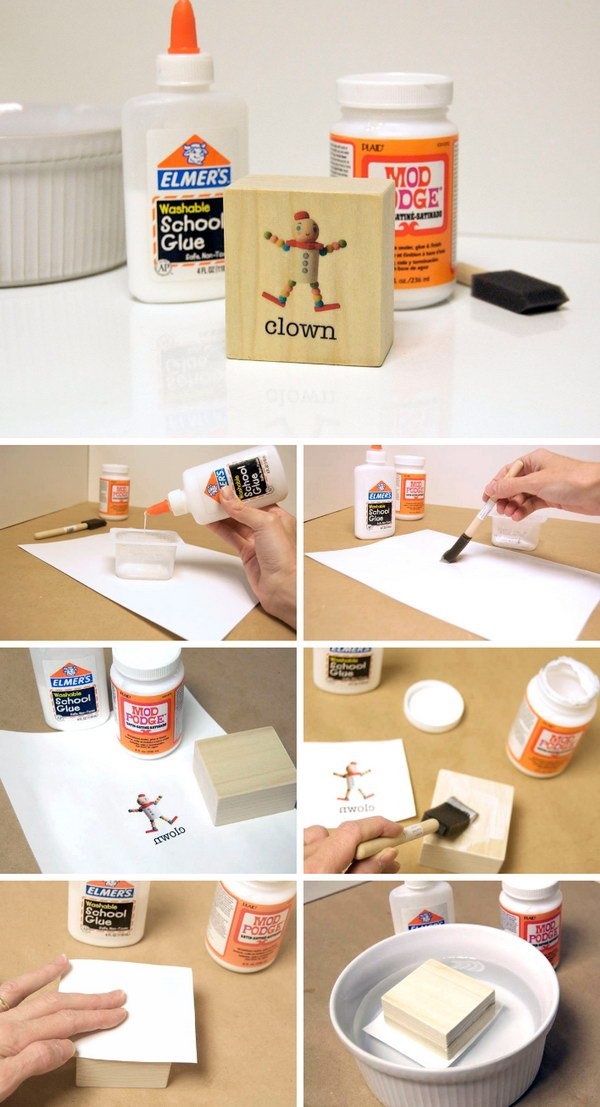 If you have inkjet print, this method will work best for you. Reviews say that this method can't be used with laser prints. But actually, you can use any of these prints for this DIY craft.
Take a normal paper or card stock piece will also work. Spread Elmer's glue all over the paper to make it ready for printing. Let it dry completely and print your image over this glued side.
Now take the wooden piece and put Mod Podge on its surface. Press the printed side on the wooden surface and stuck it to the Mod Podge. Smoothen the surface with your credit card and let it sit overnight.
Finally, immerse your wooden surface in water to sock it completely. Start pealing it off and rub gently with your figure. And here it is! You are done with the craft.
Xylol Xylene or Acetone will be useful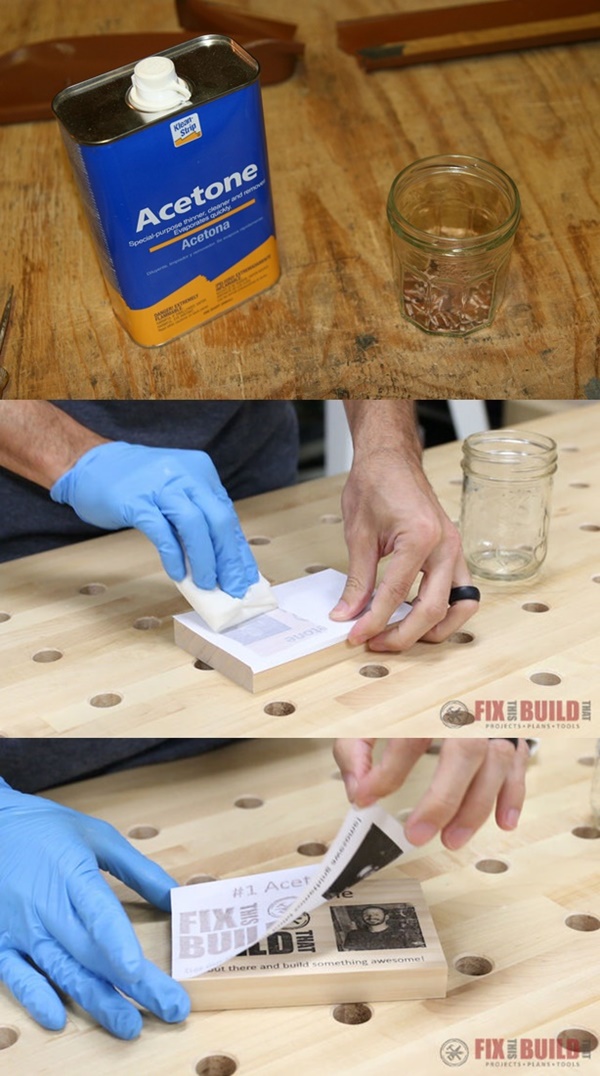 Here is the extremely simple method among listed Easy Ways to transfer photos to wood. You can use this method wooden as well as the metallic surface. You need to buy a blender pen for this easiest method. Blender pen has the solvent named Xylol Xylene which will help you in this craft.
You have to place your image over a wooden surface and apply this Xylol Xylene with a sponge and can use blender pen itself. You can also use Acetone in place of this solvent. Once done you need to secure your image with painter's tape. Rub your image with the back of a spoon and peel it off. You are done and need to keep this wooden piece aside to dry completely.
Here are tons and tons of DIY Tray Decoration Ideas, and I bet you will never fall short of ideas yourself.
Simple Mod Podge and Gel medium
You need your favorite image printed on LaserJet or a Xerox, Mod Podge, a gel medium and a wooden piece where you want to print your image. After making sure that the wooden piece surface is clean and dry spread the gel medium all over it. You also need to spread this same gel medium over your printed image.
Put your printed image over the wooden surface facing down. Smooth it with your credit card so that no air or bubbles are there. Keep it overnight to dry completely.
Now rub off the paper gently to get your image on a wooden piece. You need to seal your image by spreading Mod Podge on the top.
Surprising Iron method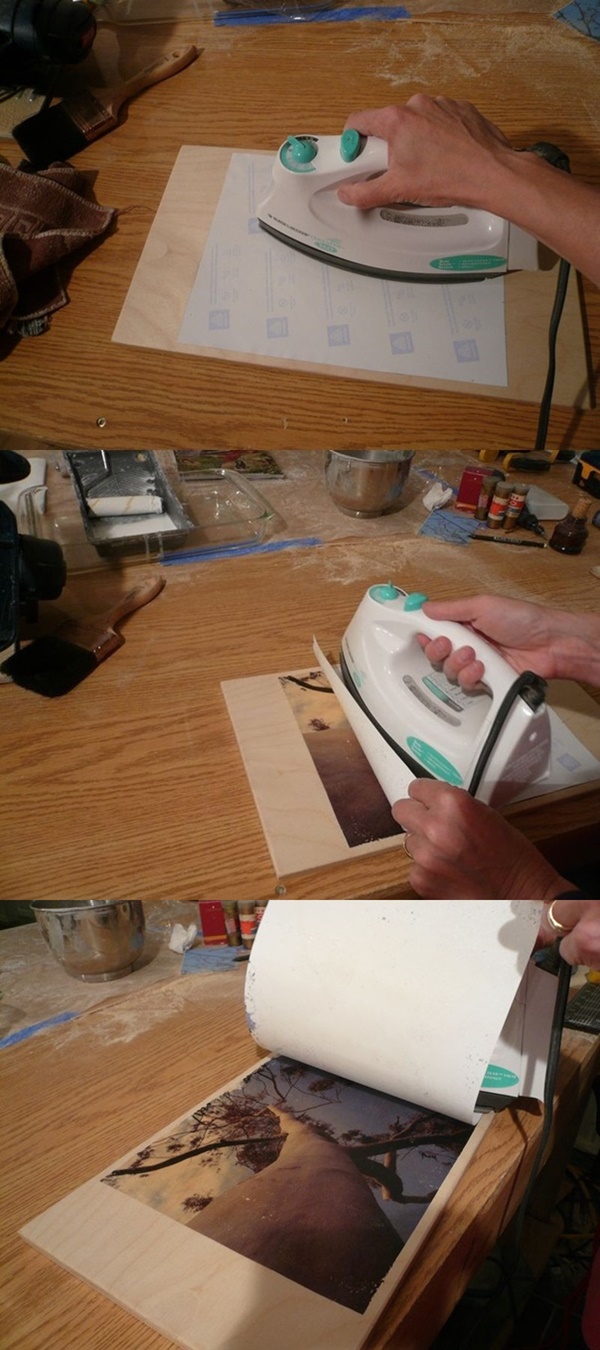 For this iron method, you need a LaserJet printer or inkjet printer. This is the most surprising method in the listed Easy Ways to transfer photos to wood. You can imprint color images on a wooden with this method easily. Place this image over the wooden surface facing down. You can use tape as a hinge so that image will not move from its place.
Make sure that the image is flat and nice without any folds. Turn on the iron to high temperature. Move the iron all over the image to make it hot. Do back and forth action with the iron to set the image. Peel of the image slightly to see whether the complete picture is printed on a wooden piece or not. Do not let it cool down and repeat the ironing process until you are satisfied with the result.
Label paper or Freezer paper

Get a freezer paper or labeling paper with a self-adhesive sticker, your favorite image, and a wooden piece. Print your image on the glossy side of the freezer paper.
Face down this print on the wooden piece without moving it. Press it down in one shot without any smear. Now you can remove the paper gently. You will get your favorite image printed on the wooden piece. Let it dry completely and spray some clear lacquer to seal it.
Here are Practically Useful Cardboard Furniture Ideas that are budget-friendly and stylish at the same time.
These Easy Ways to transfer photos to a wood listed above are fun and will give you the best quality of the image printed on wood. You can experiment with all these methods to choose the best one for you. You need to practice the method of your choice to get that finishing of the art piece.