Carpeting on stairs is a beautiful option for any home, but it can sometimes become a tough job to keep them clean all time. Because stairs get a lot of foot traffic and the high traffic means a lot of dirt and oil. If you're looking for easy ways to clean your carpeted stairs, below we have provided a few effective ways to clean your staircase when you are unable to get them cleaned by professional carpet cleaning service.
Learning how to clean your stairway carpet and maintaining them can seem like a big task to the beginners. However, once you learn how to do it and with continuous practice, the task becomes much easier. Also, having the right tools on hands like a vacuum cleaner that is made for stairs can actually make your work a bit easier.
Cleaning leather can be an absolute disaster if you are not well-read about the ways to do it. So here we are telling you Simple Tips And Tricks for Cleaning Leather At Home that can be extremely useful to clean your leather goods at home.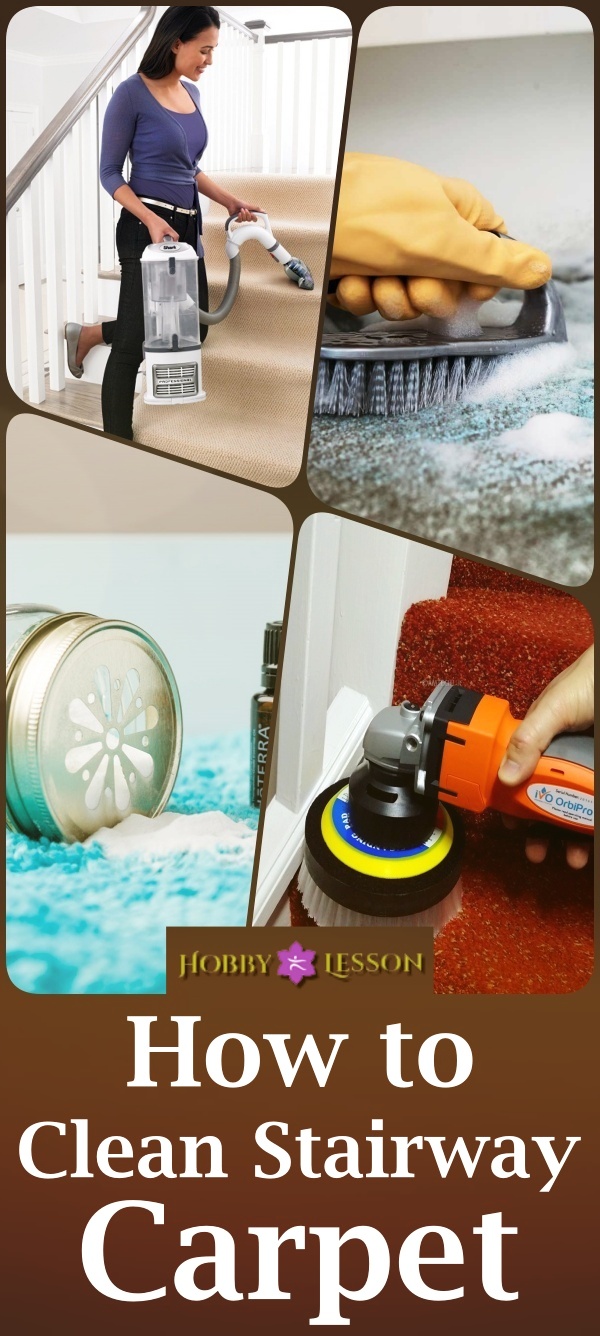 So, start your day with the carpet cleaning before you head out for the day to give the carpet ample time to dry and look beautiful. Below, we have listed the steps involved so that you know how to exactly clean carpeted stairs. Check and get inspired!
How to Clean Stairway Carpet
Remove Dirt and Debris with a Stiff Brush!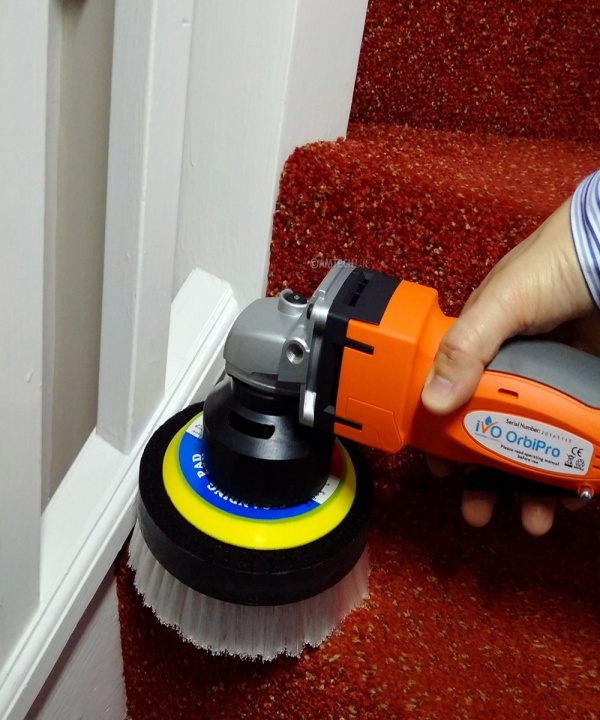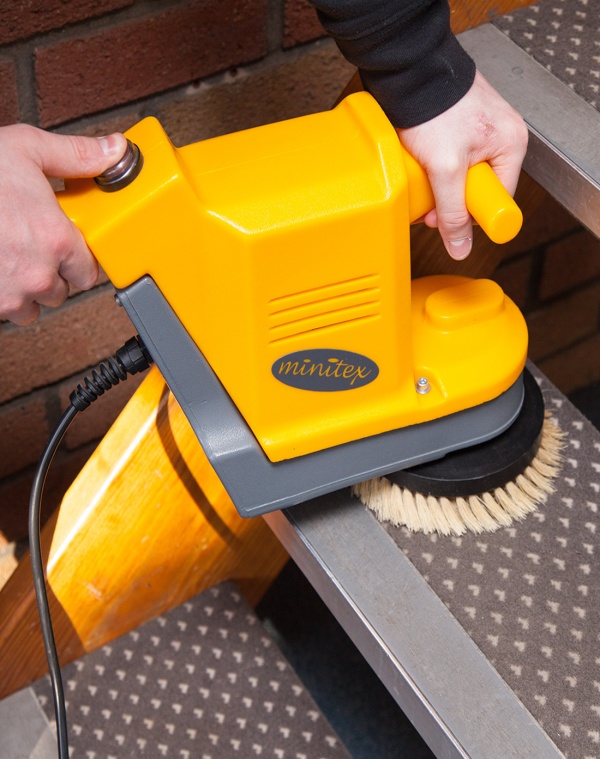 The first step to cleaning carpeted stairs is to remove the stubborn spots of dirt and debris that don't come off with regular vacuuming easily. Keep in mind that dirt and debris don't just get collect on your carpets – it also gets caught in the railings, sides of the stairs and against the wall where the carpet meets. So grab a stiff brush, sit on stairs and use both light and quick hand movements to brush your carpeted stairs. This will make your work easier to keep all the debris together and avoid accumulating it back into the carpet.
Use Vacuum Cleaner to remove the Loosened Dirt!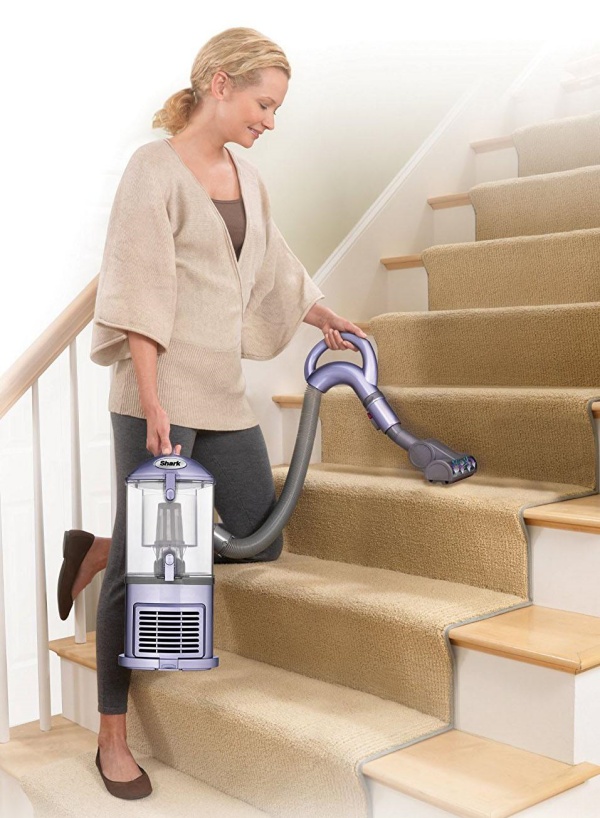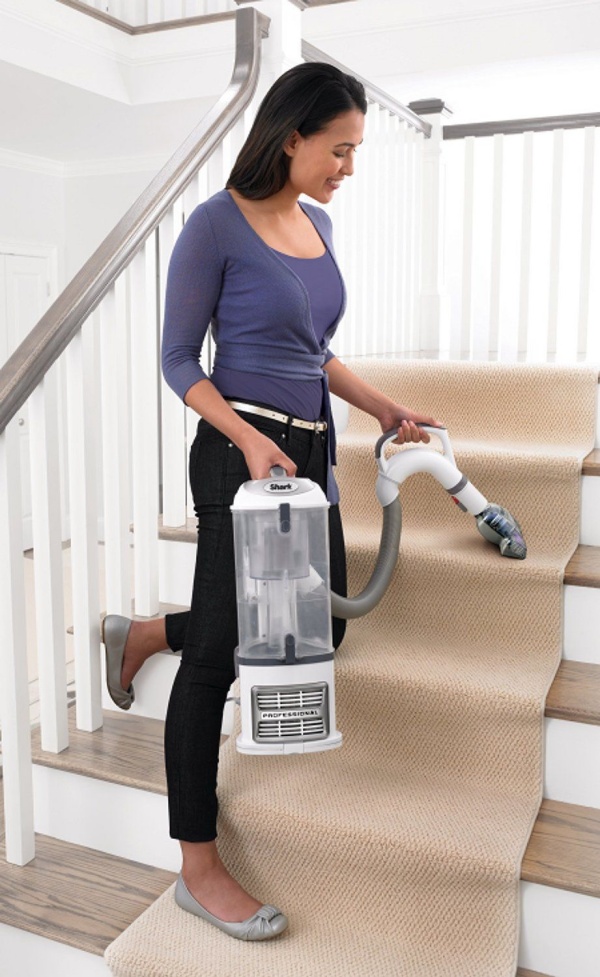 Another very important step of how to clean your stairway carpet is to use quality vacuum cleaners to remove the dirt, loose hairs, and fine soil. Here, it's necessary to mention that the best vacuum for the carpeted staircase is a cordless battery powered vacuum or lightweight with a long power cord. Don't' forget – the best way to vacuum carpet is to start from the top of stairs and work your way down.
You will have to keep your house organized so that the decoration should be portrayed in a unique manner. Now the thing is that you will have to show off your great designs and decoration of your house. So here are some home decorating ideas on a budget that will really help you out.
Shampoo your Carpeted Stair!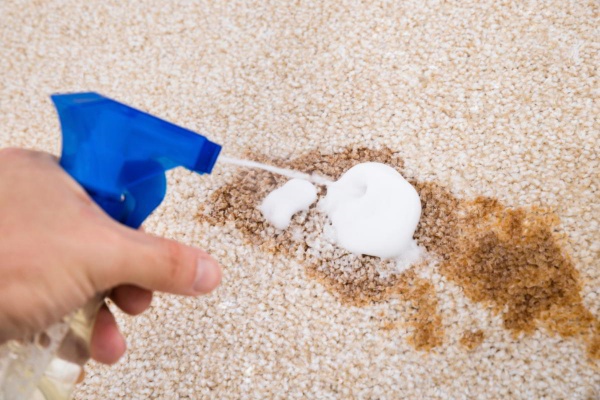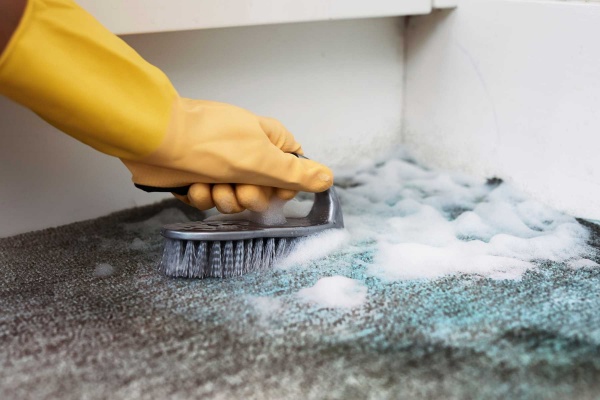 The next ultimate step is to give the stairs a good feel with a deep cleaning shampoo. This method usually takes longer time but offers the same level of cleaning as the machine gives. The best way to clean your stairway carpet by shampoo is by spreading the shampoo with a scrubbing brush on the carpet. For best results, use hands and make sure to keep an extra towel with you to soak up the excess moisture from the carpet. Remember, once you've finished shampooing – the carpet will require at least 8 hours drying.
Remove Excess Water and Dry the Stairs!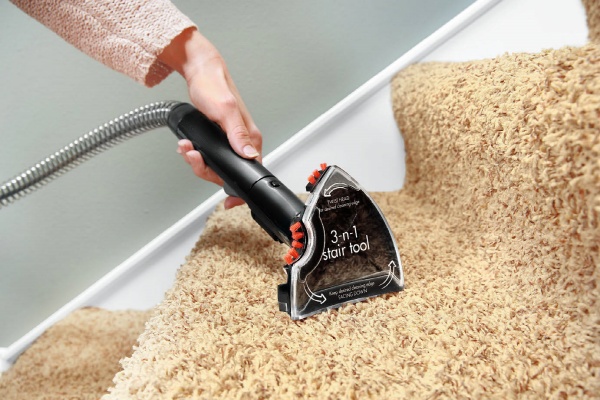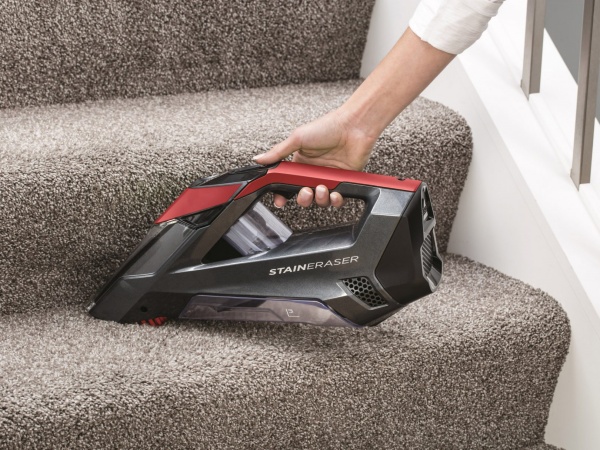 Use wet/dry vacuum to remove excess water after shampooing process is over. Instead of dry/wet vacuum, you can also use a small absorbent towel to soak up the moisture. Try to remove the excess water as much as possible because it will take many days to dry naturally and you'll have less chance of bacteria growing in your carpet.
Here we present some Best Way to Clean Bathtub Which Will Change Your Bath Experience.
Deodorize and Apply Neutralizer!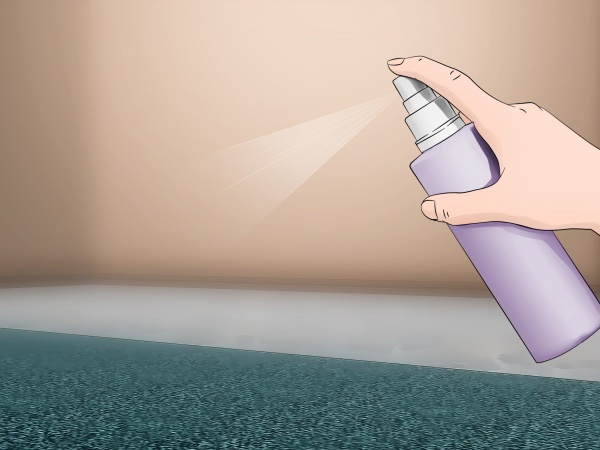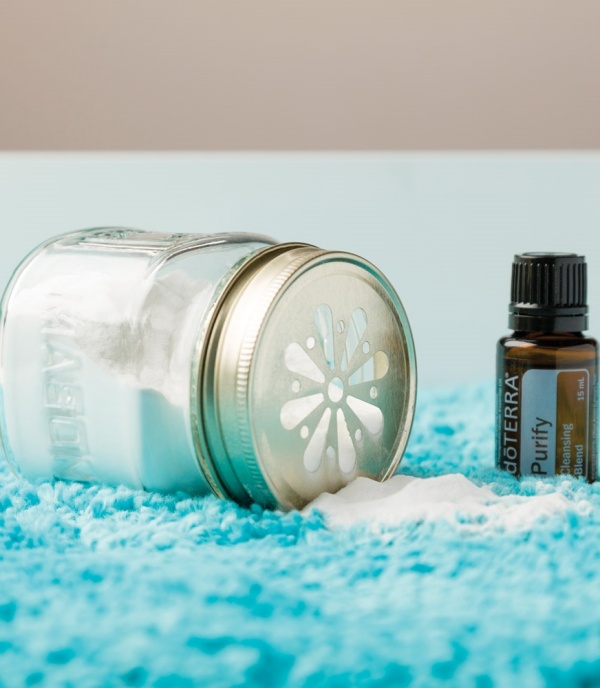 The last step is to treat your carpets with a fresh and clean smelling deodorizer. If you're allergic to perfumes, you can skip this process. Lastly, a green-certified neutralizer is applied to your carpets and it's completely safe to use by you and your pets. It also removes sticky alkali residue from the staircase carpets cleaning process in a natural neutral state and will pick up the newly released dirt that shampooing has unlocked.
Reasons – why you need to clean your carpeted staircase?
A well-polished carpeted staircase looks vibrant and adds colors to your home.
It's soft and cozy surface muffles the loud stepping sounds and makes it safer for up and down.
The dust particles can damage the carpet's fibers, so it's necessary to clean your staircase carpet once in a week.
Friends! Have you ever received advice from your friends or relatives to cover your wooden or stone stairs with a comfy rug? And, you may have realized that it's quite important to maintain the inviting appearance of your carpeted stairs. So to save much of your hassle and lots of hours wondering whether you should invite new friends at your home or not, these best methods on how to clean your stairway carpet and maintain cleanliness in stairs will really help you.
You absolutely need cool and intelligent tips to maximize the effect created after you have cleaned the house and to help you with that we have come up with Cleaning Services For Home Which You Can Provide Yourself for a spotless and tidy house.
Though all of these steps will give you effective and deep cleaning of your stairs, still there is no need to follow all these steps every single time you want to clean your stairs. It just depends on how much traffic you have in your carpeted staircase.