We do so many things to make our home look beautiful. Filling it with world-class décor items to furnishing it with all kinds of elegant drapes and rugs. But often we forget the simplest of things like the front door. The first thing your guests look at is your front door. It's only fair to make your front door pretty too. Paints and carvings are great but you need to look at these main door glass painting designs that will blow your mind.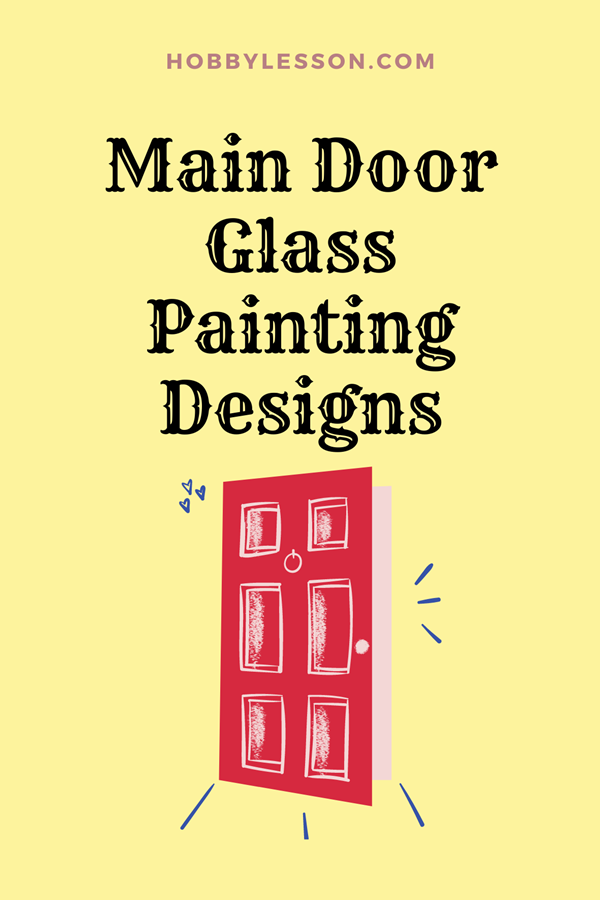 There is just something alluring about having a glass main door with a touch of paint. Sure the glass door with designs and frosted panels look amazing. But when you add a touch of color to them, they become spectacular. To know what kind of different designs you can try, here is a plethora of glass door painting ideas for you to explore.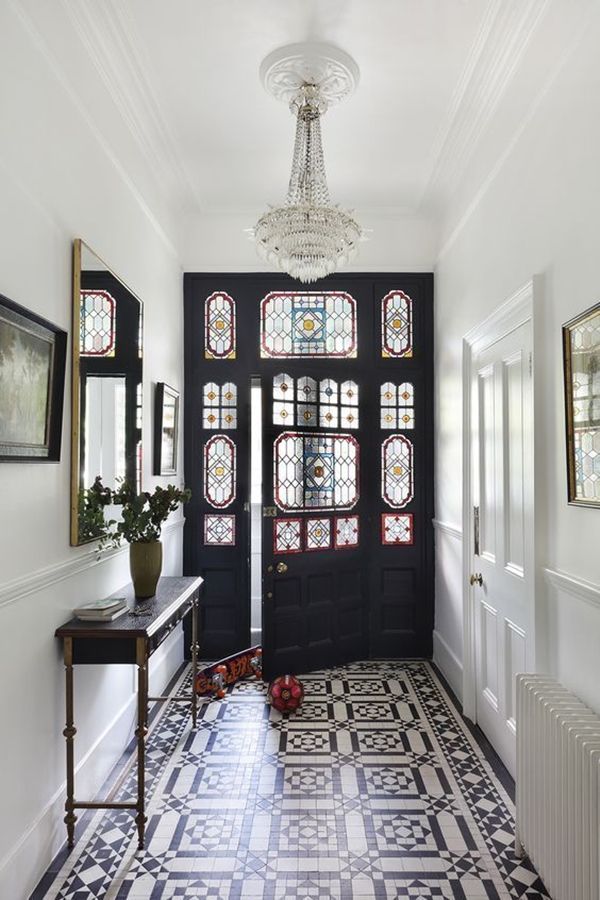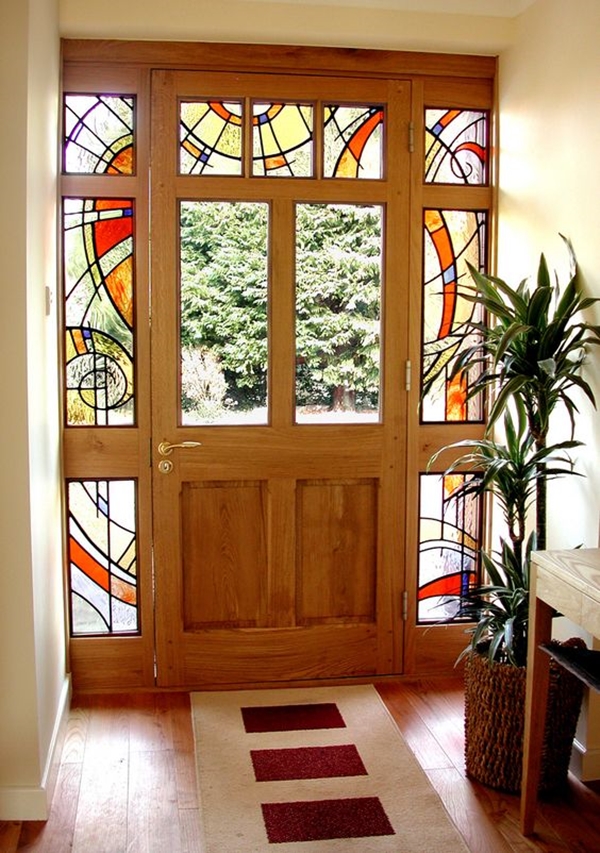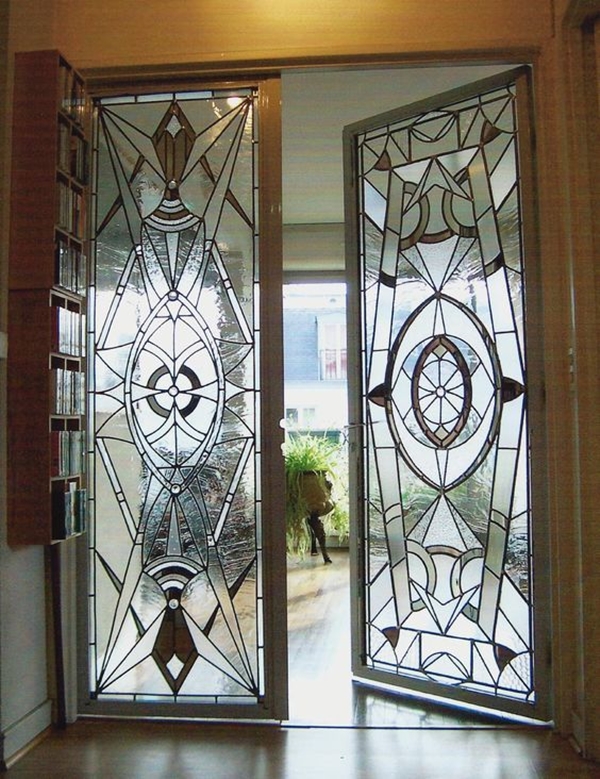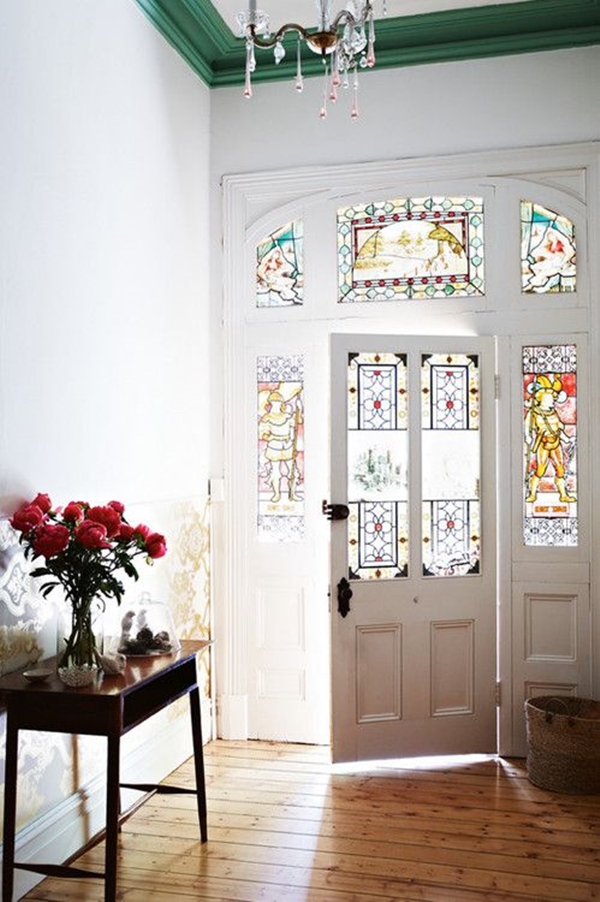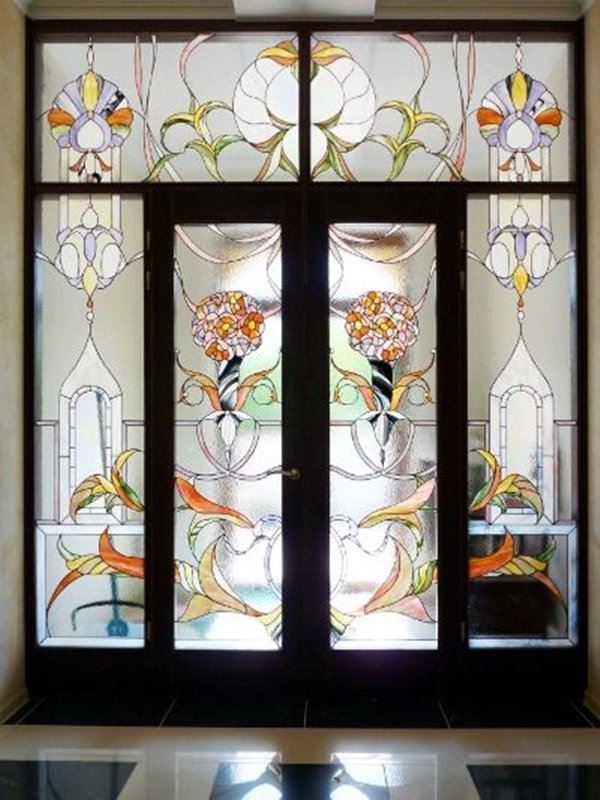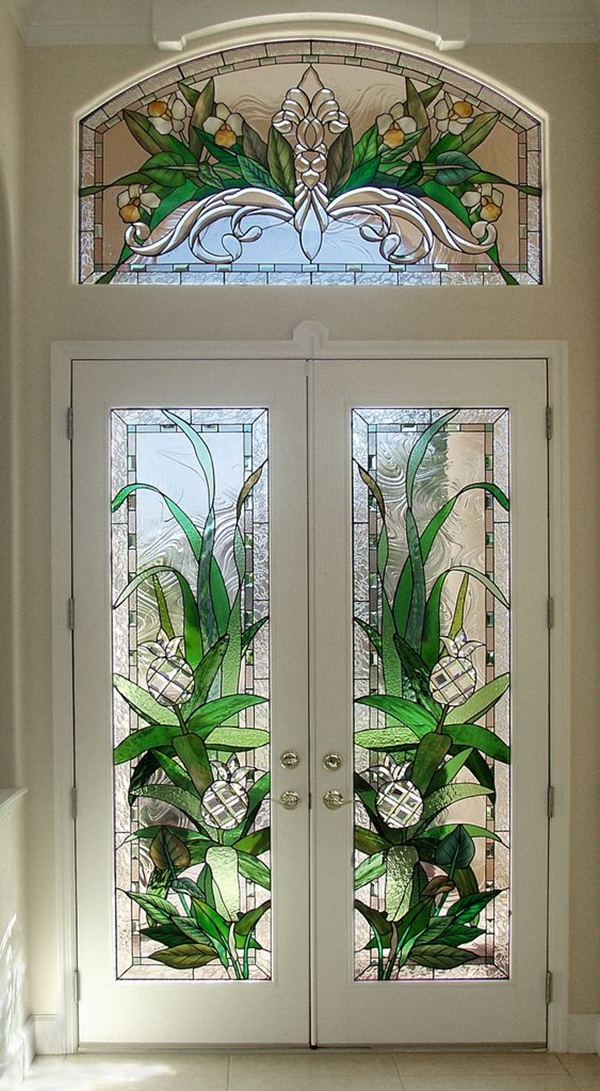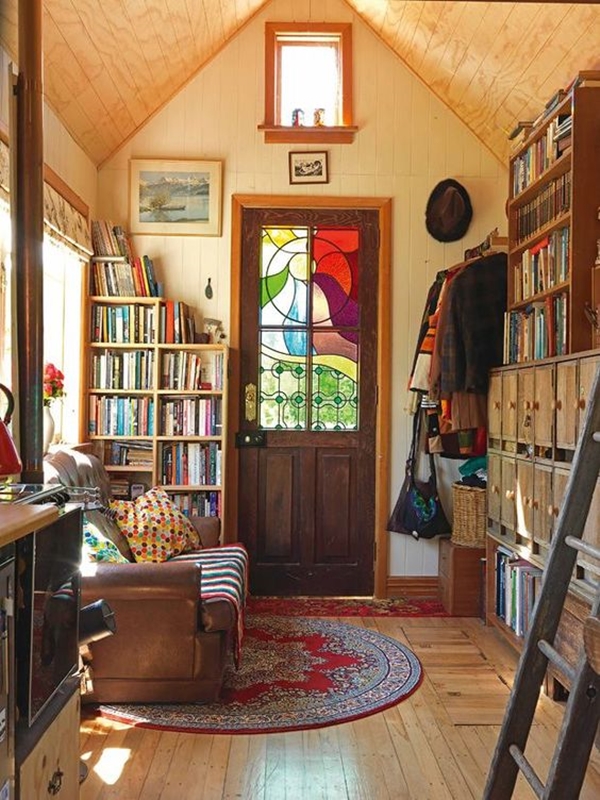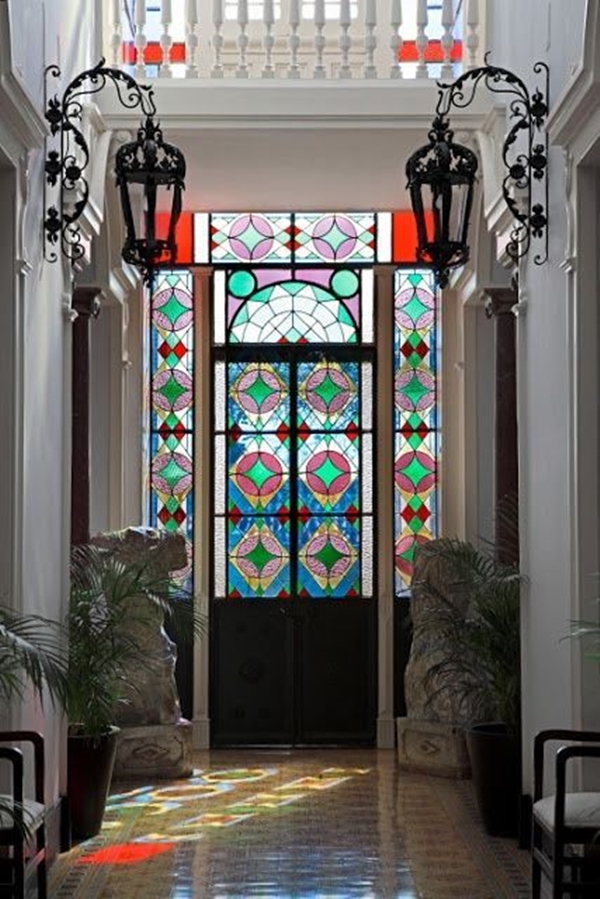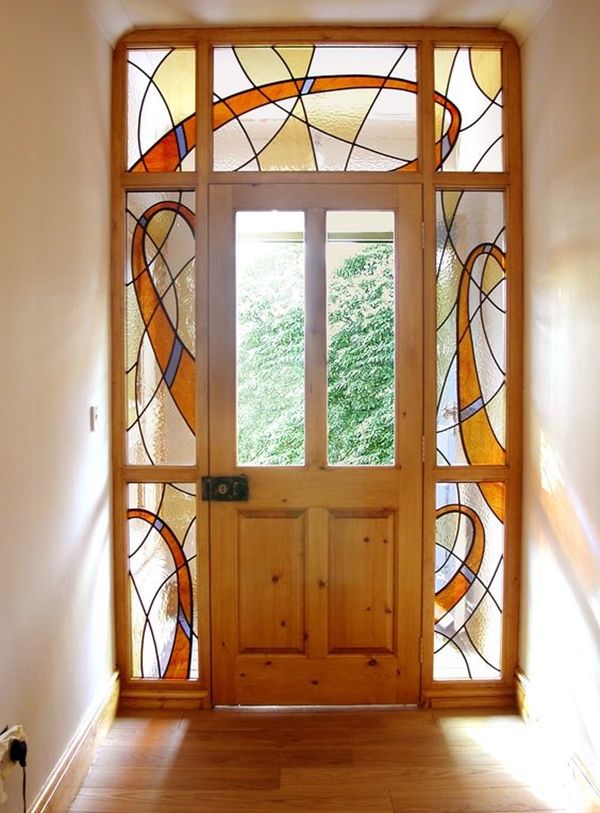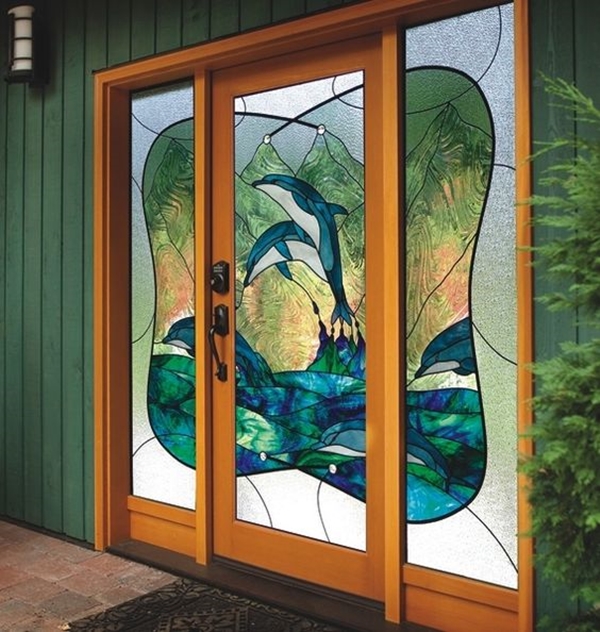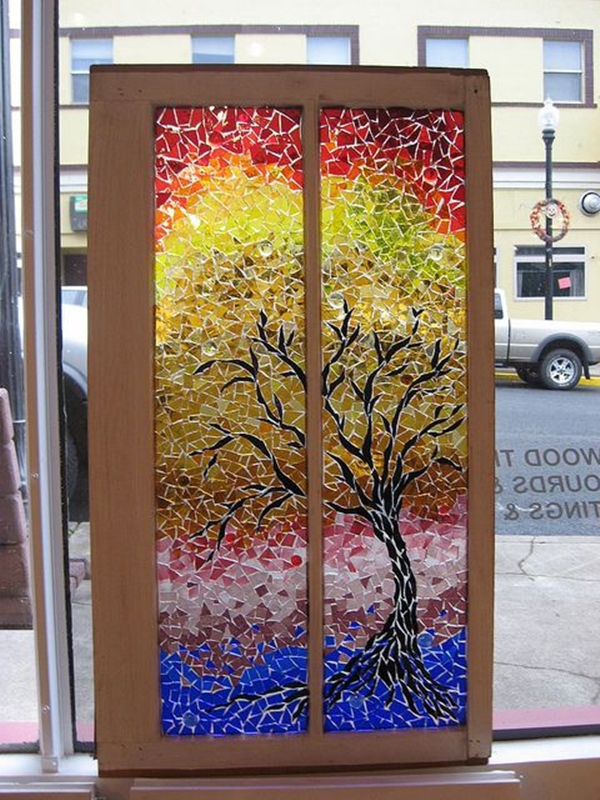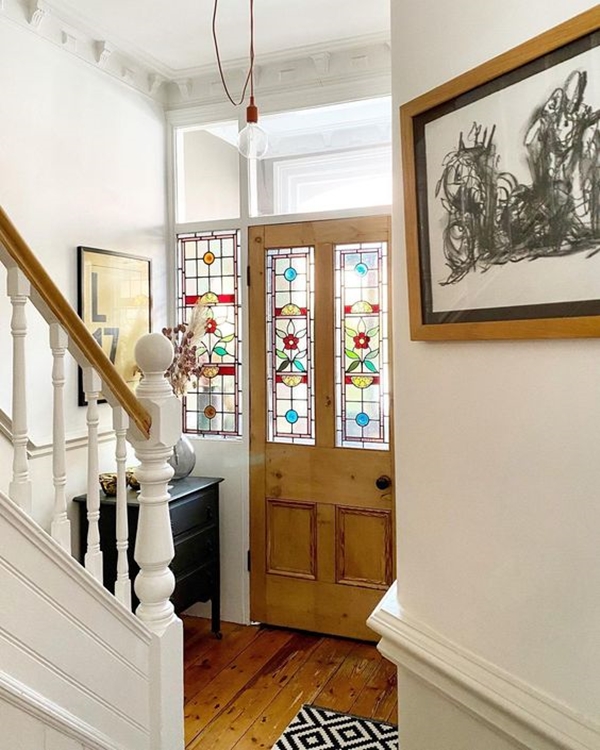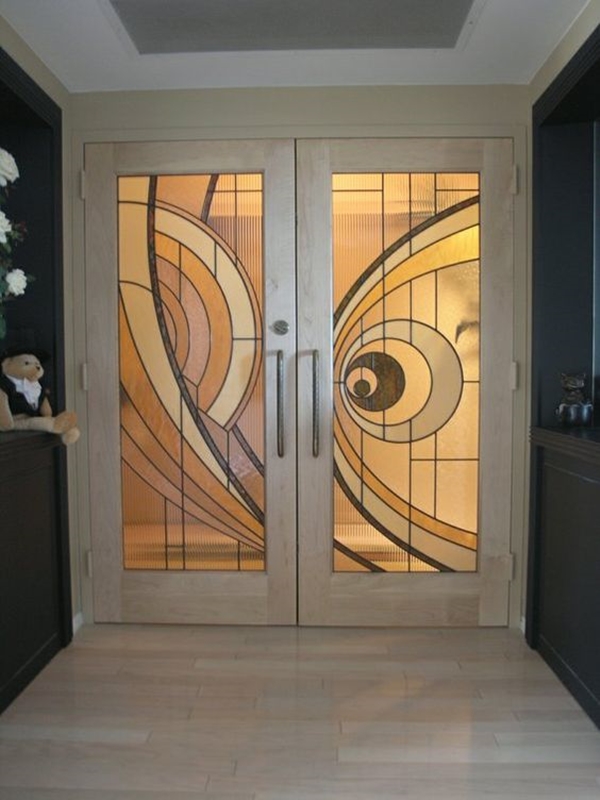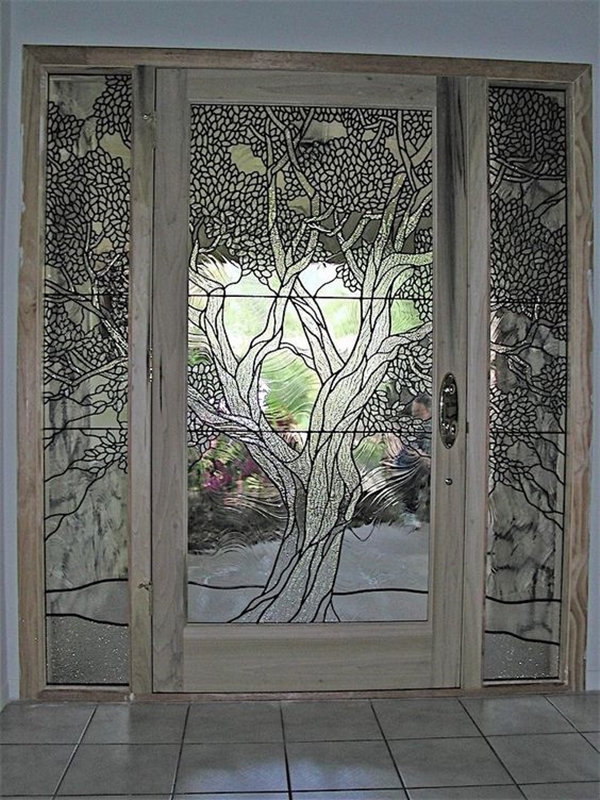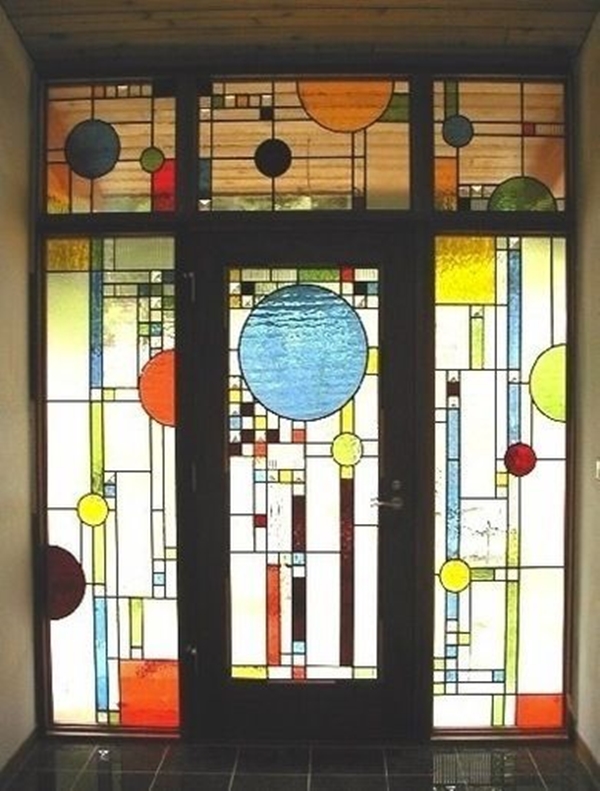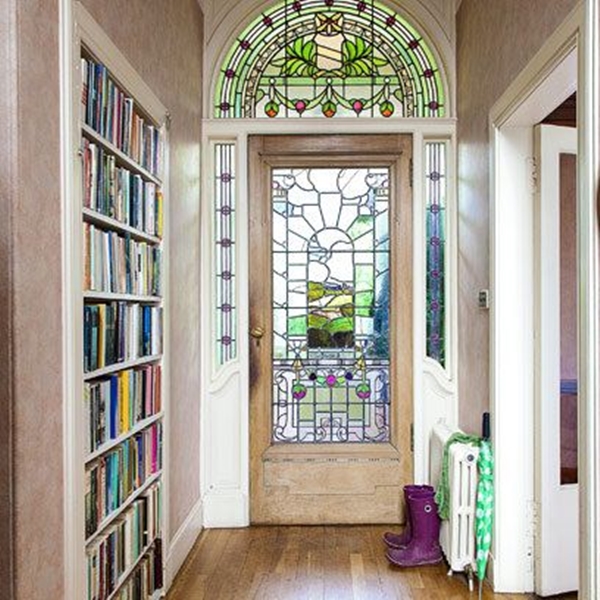 Main Door Glass Painting Designs
Floral Designs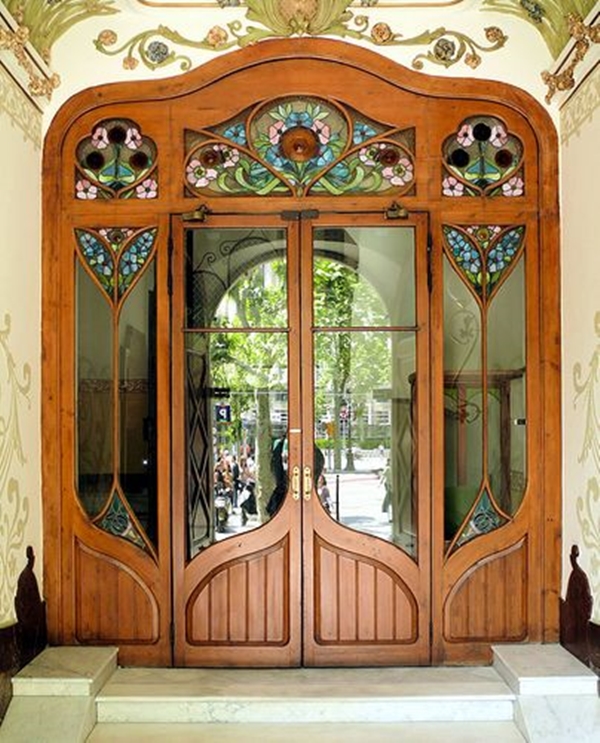 Most of the glass painting ideas include floral designs. And why not? They look absolutely amazing. The floral designs give you a wide range of options from intricate roses to simple yet elegant lilies. Flowers combined with vines and tiny leaves together on your front door would make a breathtaking view.
Mosaic Patterns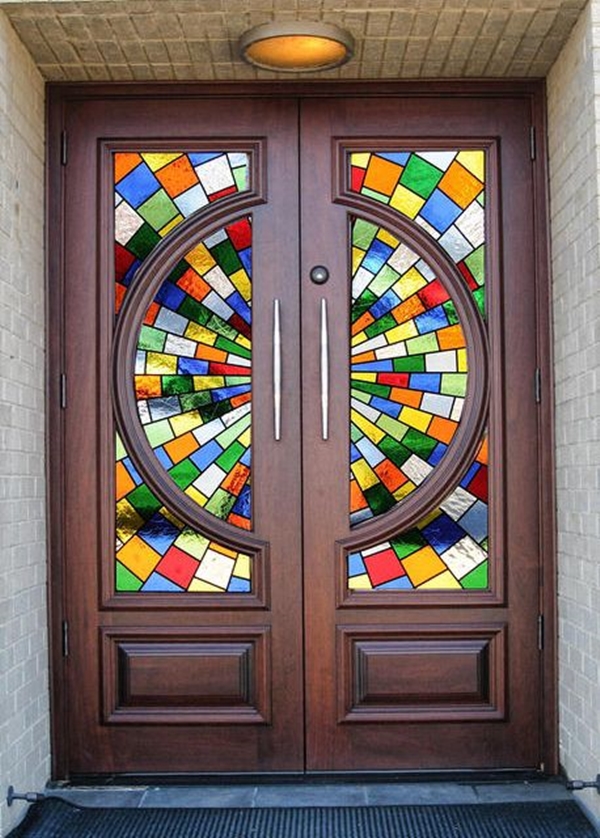 While we are talking about main door glass painting designs, not mentioning mosaic patterns would be a huge crime. Mosaic patterns are always in rage and their irregular patterns when seen together paint a really great picture. They would look even better if your foyer or the driveway leading to the front door has mosaic tiles.
Bubbles or Pebbles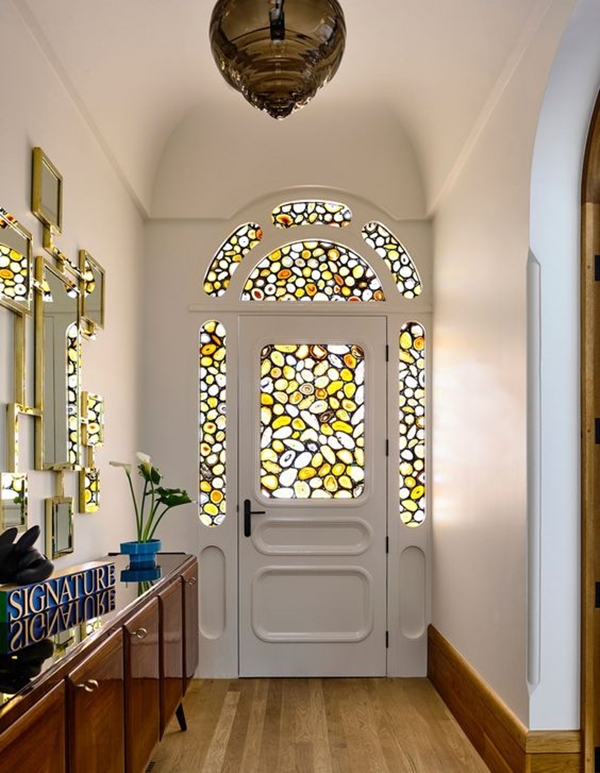 Sometimes all you need is nothing but a bubble to pop or a pebble to throw. Don't get confused, I am still talking about glass door painting ideas. Just wanted to remind the beauty of bubbles and pebbles. For instance, take a look at this door with nothing but a simple pebble design painted in different muted colors. It definitely gives your main door a unique touch.
Tell A Story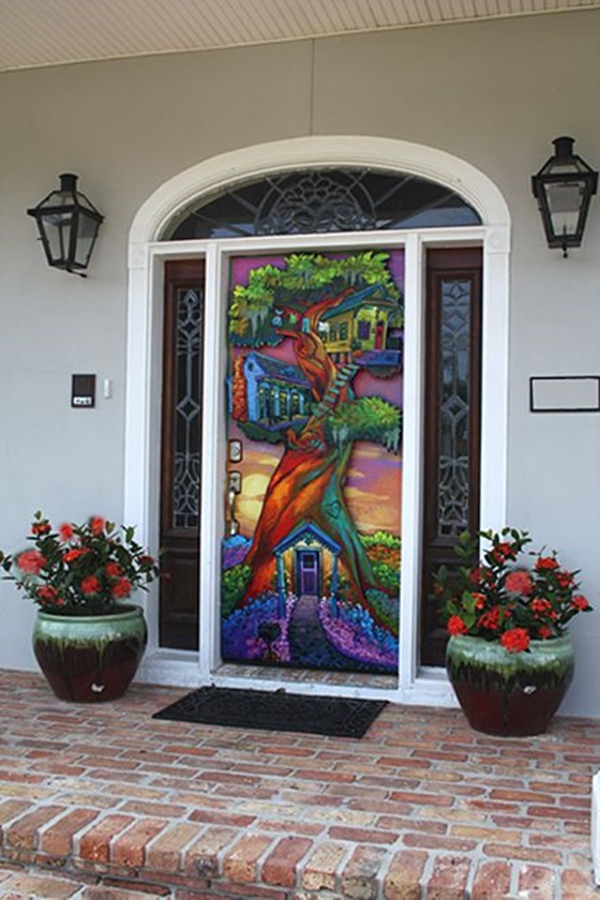 When it comes to any painting, there has to be a story. Pick out any glass painting ideas and you will see an appealing story in the form of colors. But for your main door, how about painting a real story on the glass? This would definitely give you a thrill if you are always enthralled by the church windows depicting tales. If you don't want to make it look too spiritual then you can always paint a picture of a fairy wonderland or inside the ocean. It's your front door. Pick what you want!
Tall Trees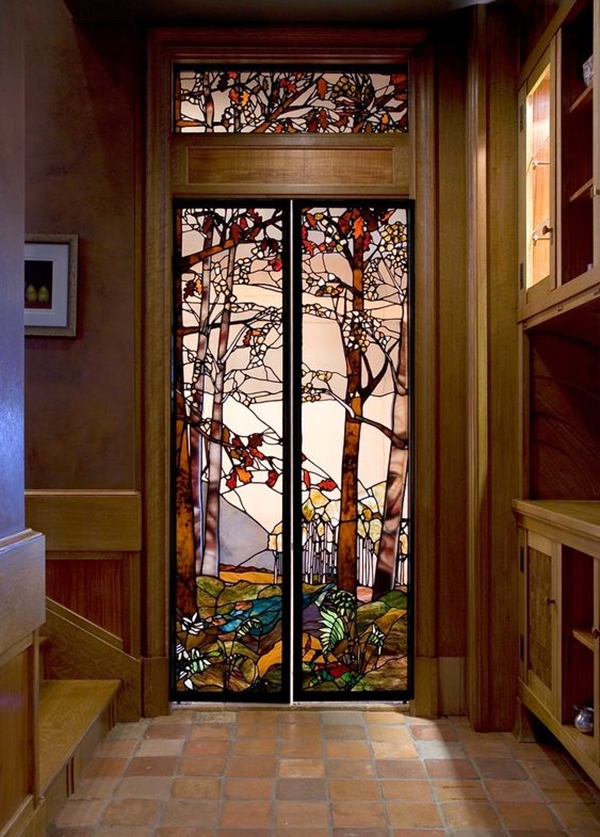 There is just something bewitching about tall trees. They make you feel intimidated yet mesmerizing. Now you can't have a tall tree inside your home but your main door can definitely have some painted on it. This would look extra special if you have tall double doors for the main entrance.
Singing Birds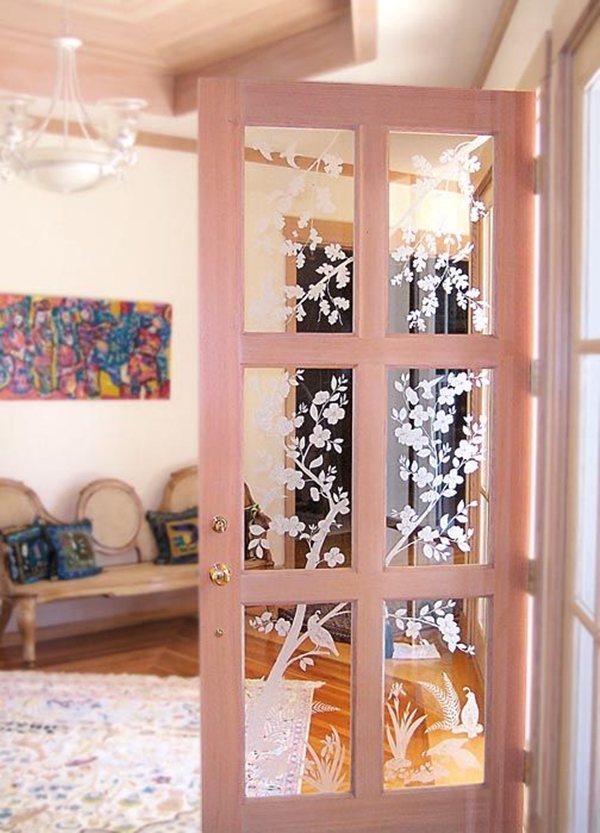 Welcome your guests with tiny nightingales singing for them at the front door. Not literally, but you get the point! Some birch trees and a few tiny birds sitting here and there would give your front door a great flair. For the main door glass painting designs, this should definitely top the list.
Splash of Colors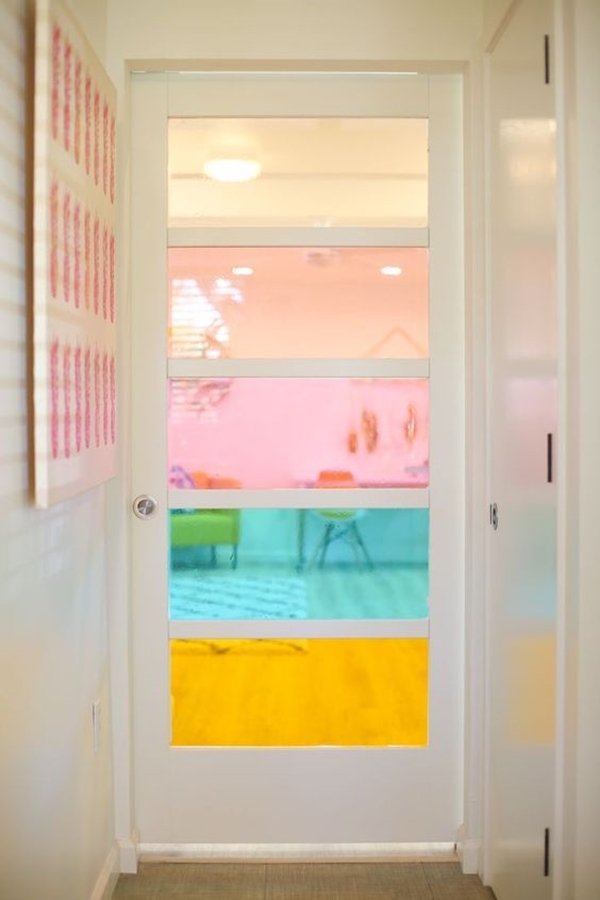 This is a great DIY craft project if you are into it. You don't need to have great painting skills for these kinds of glass door painting ideas. Just some basic paintbrush skills and some good color combinations in mind. Here the door is simply divided into four sections and colored in pretty pastels. You can try some varying designs with the help of tape.
Intricate Designs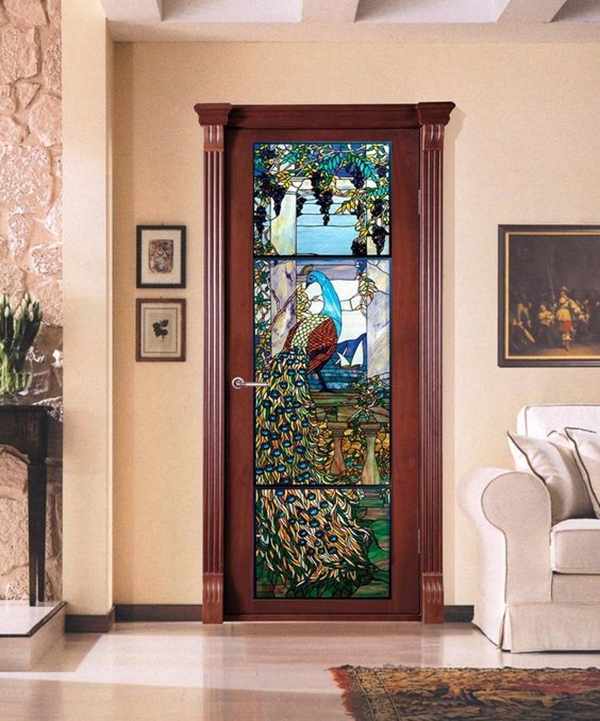 One of the most popular glass painting ideas is to paint the glass with intricate designs. They just leave one gaping with their ornate and entwined patterns. These patterns could include anything from floral designs to peacock or paisley patterns. A great amount of diversity can be seen in these designs and therefore intricate designs have that touch of newness despite being very popular.
Minimalism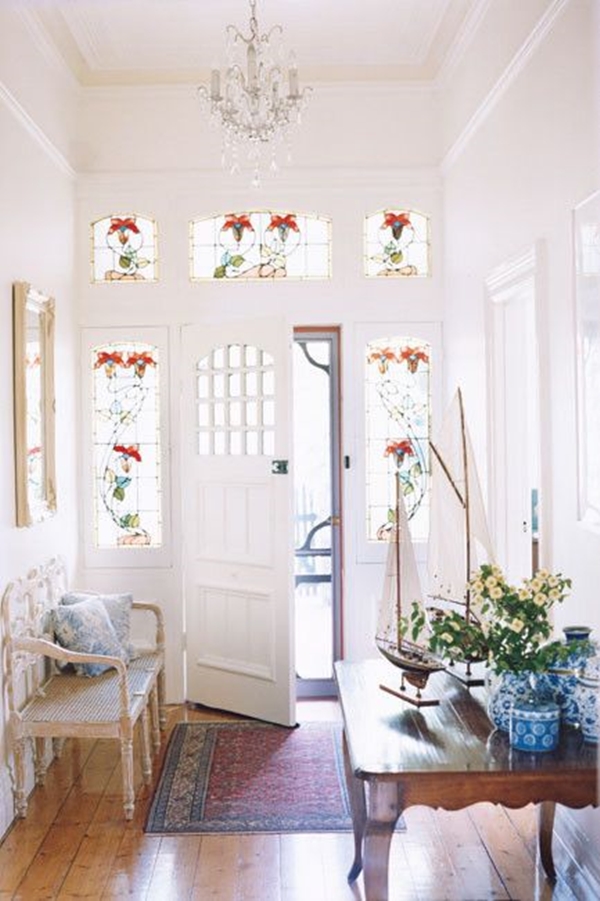 Now, this can be the complete opposite of complex patterns for main door glass painting designs but they are nowhere near less beautiful. Sometimes a simple touch of flower or a single shade of colored pattern is all a front glass door needs to look appealing. Minimal designs have this touch of elegance to them that just oozes luxury in a subtle way. If you have a main door with windows all around it, you can always pick a minimal design and for the window glasses and keep the front door as it is.
Geometrical Patterns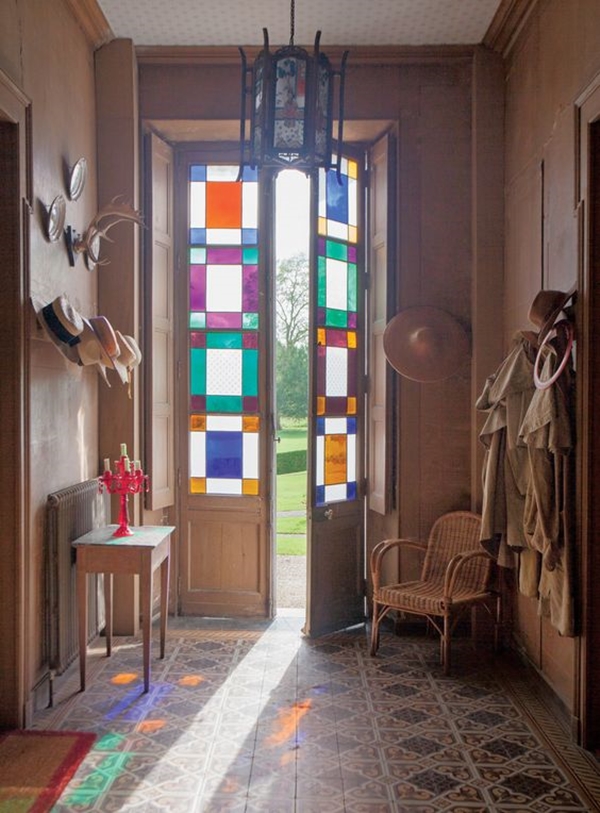 The geometric patterns know how to make things look appealing without putting much effort into them. For glass door painting ideas, when you are having doubts and can't decide, just pick a geometric pattern such as triangles or hexagon or a mix of different patterns and go with it. You wouldn't have to worry because the end result will definitely be worth looking at.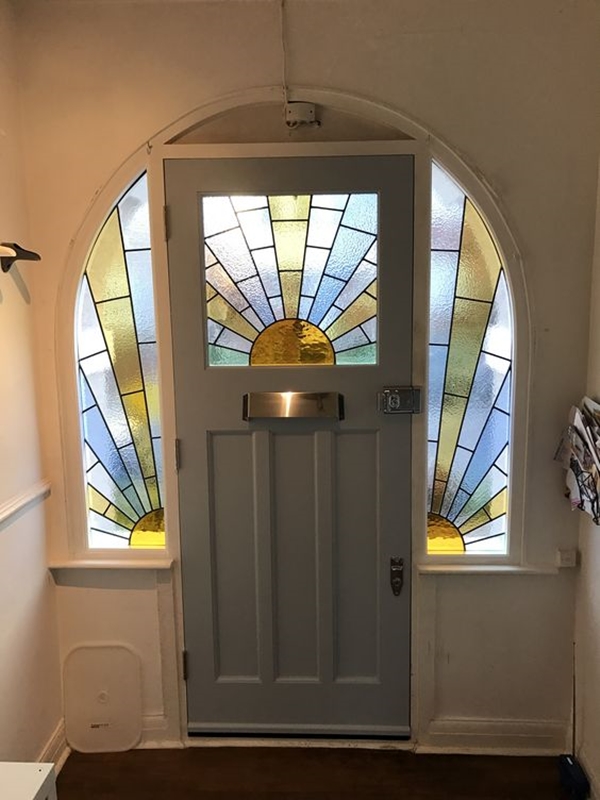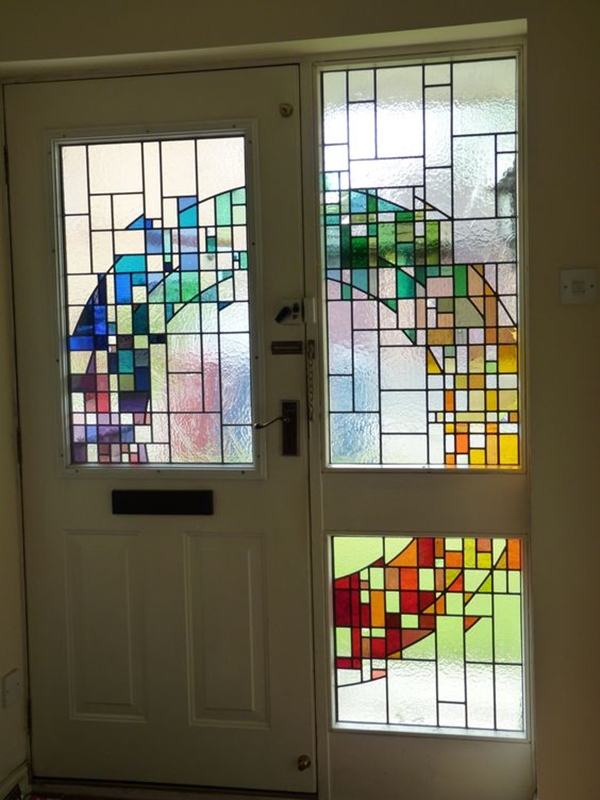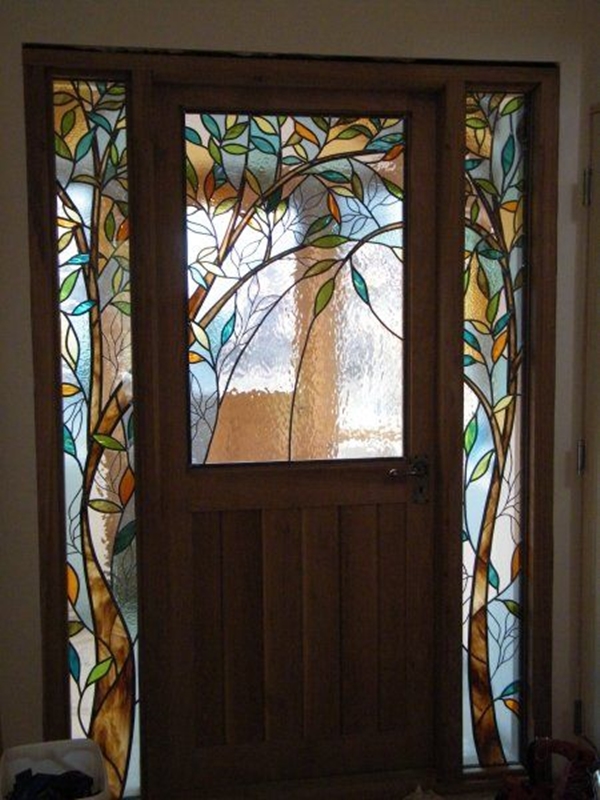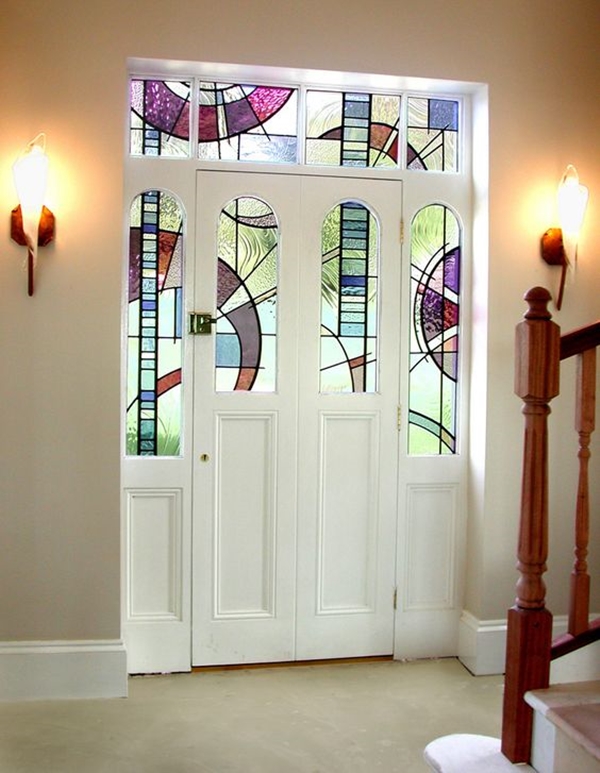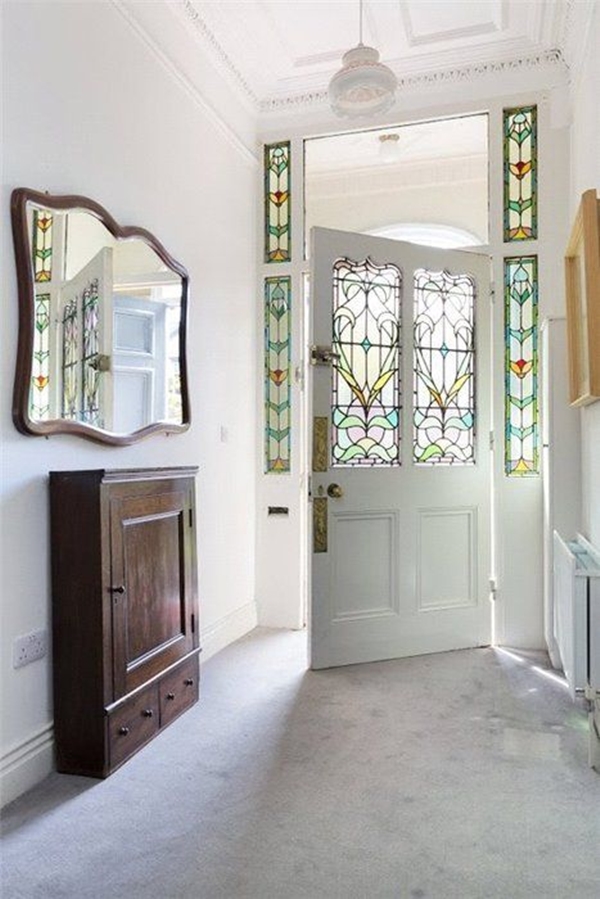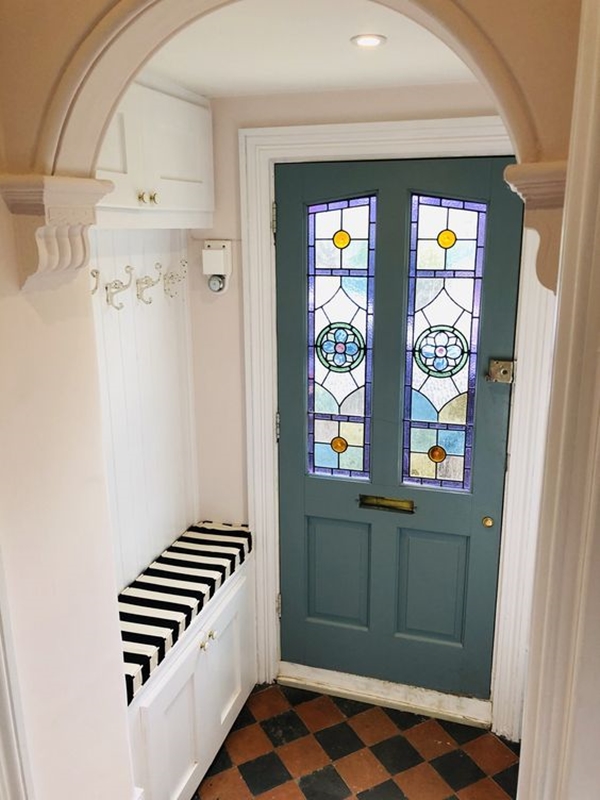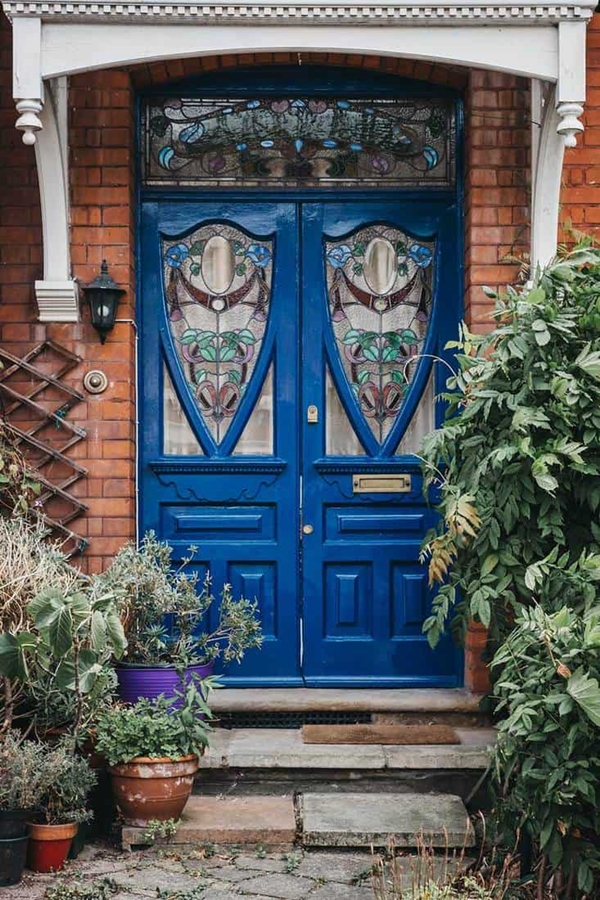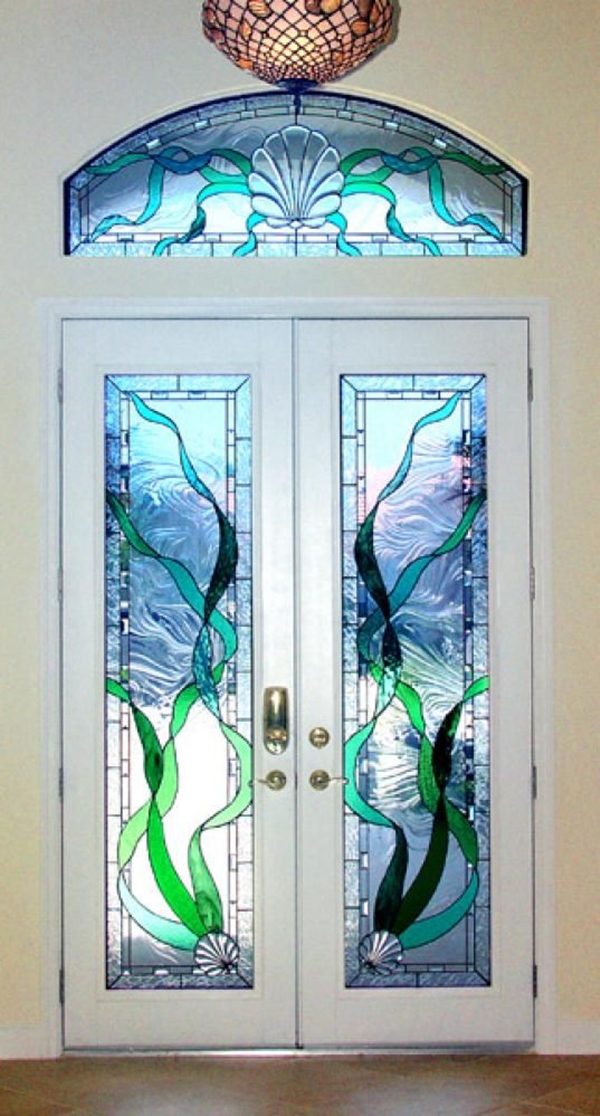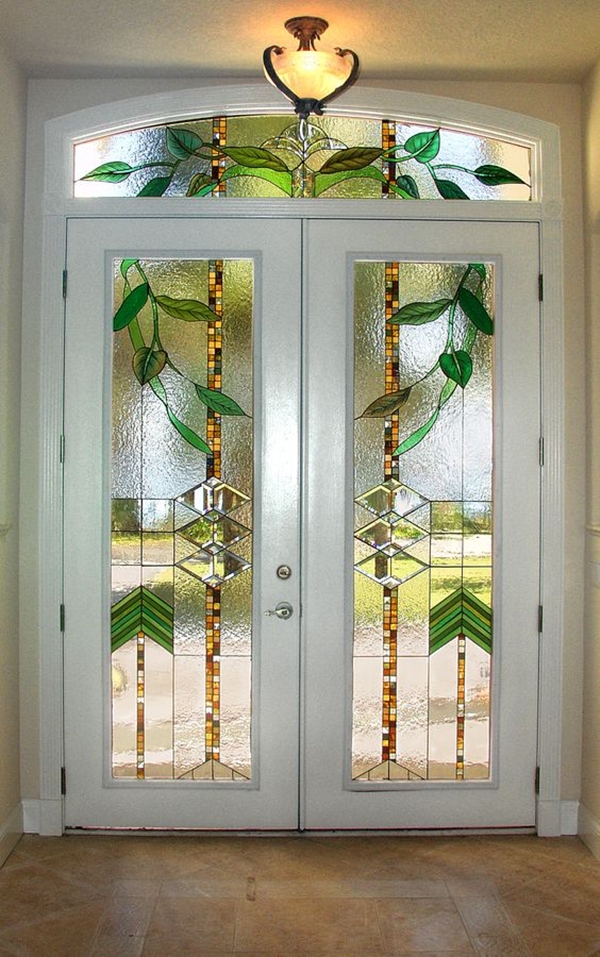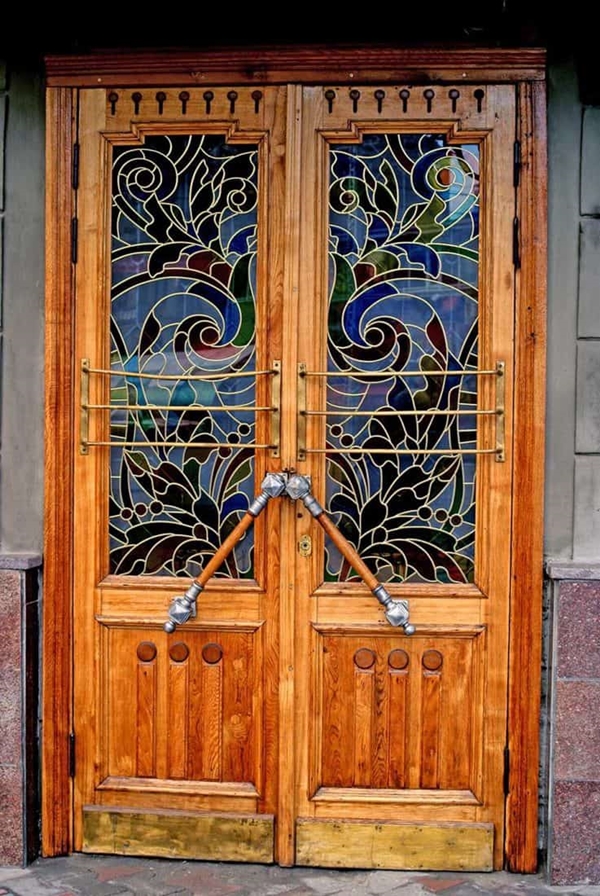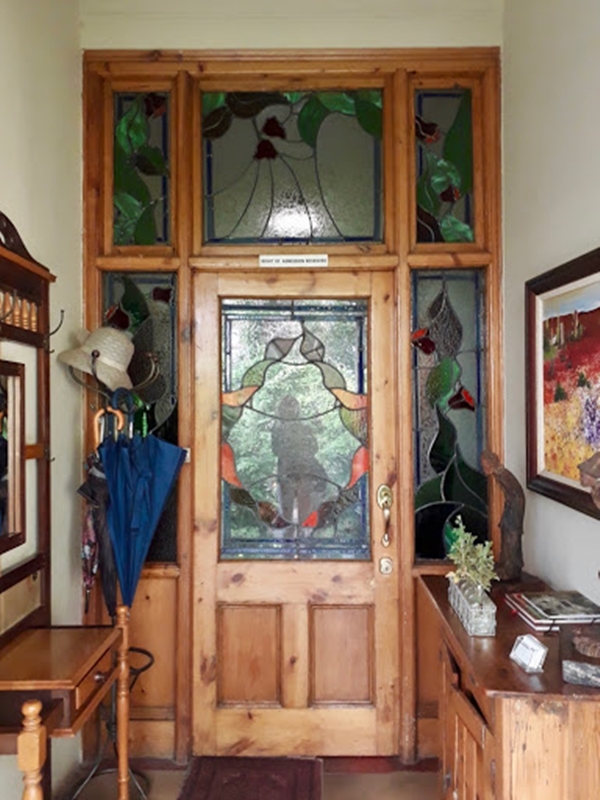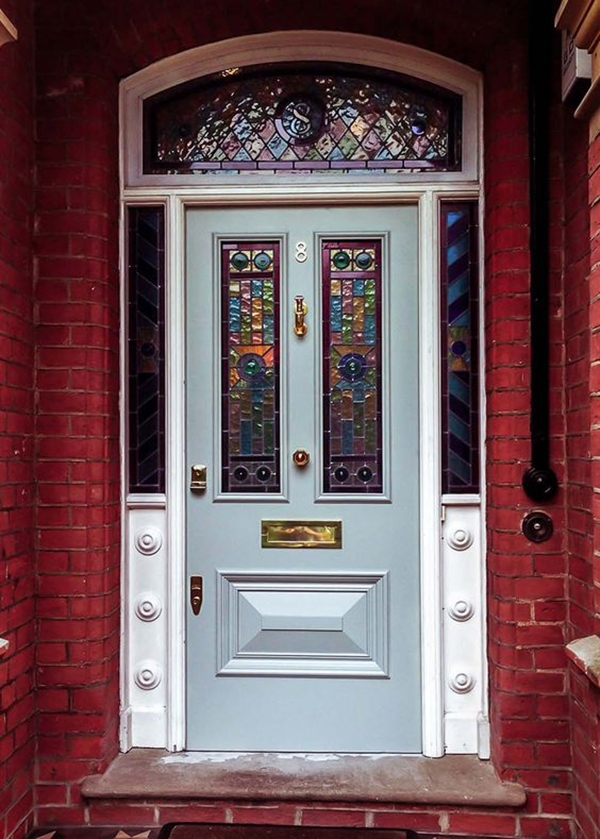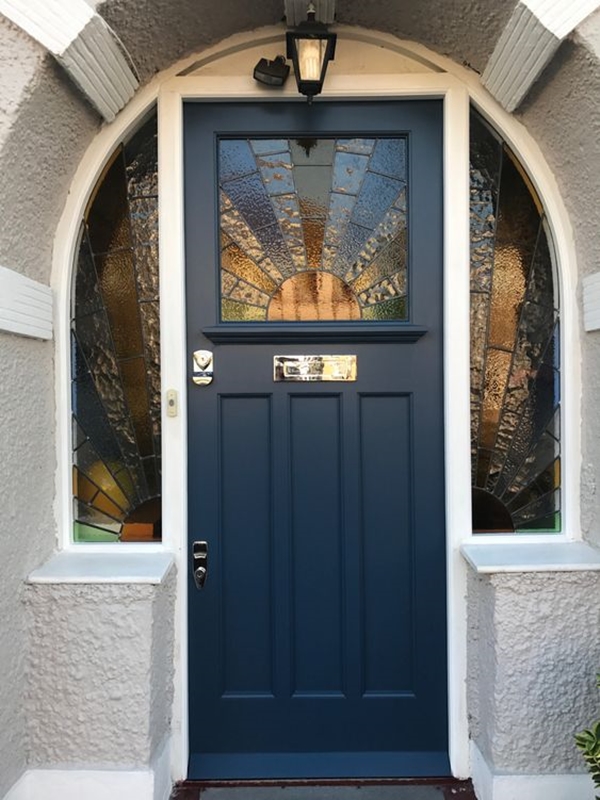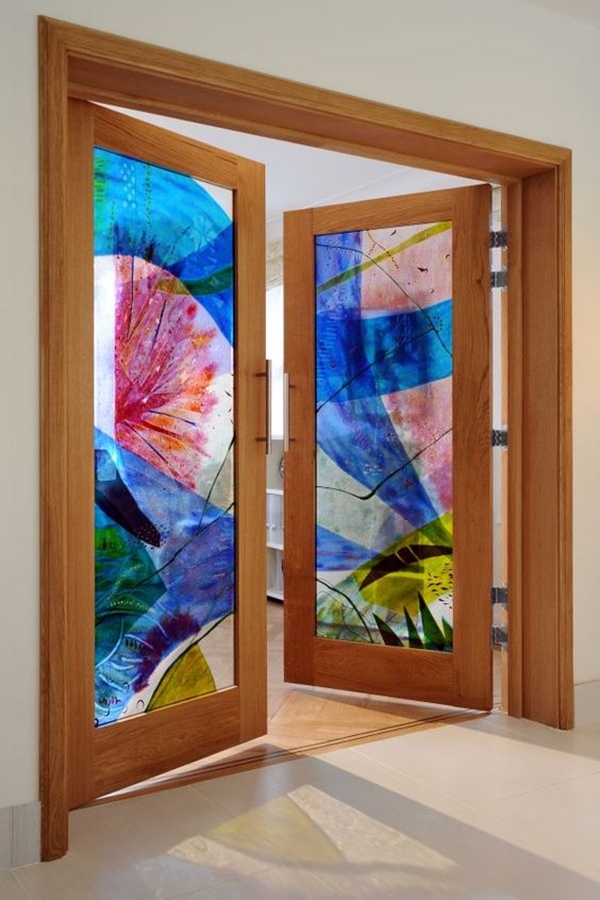 Stained glass doors tend to be expensive. After all, there goes a great amount of effort and skill into it. So you will have to keep your budget in mind as well while you are checking out glass painting ideas. Have fun exploring the glass door painting ideas!