Every woman needs a dressing table in her bedroom to organize all her make-up and beauty products in one place. Today, in this post we've gathered top 7 productive and creative dressing table design ideas for every style and taste. Plus, you can easily create one even in the tiniest spaces by transforming your old table or desk into a cool and functional vanity with a wonderful mirror.
Decorating a small room can be such a challenging task. And hiring an interior designer for every other thing is just not feasible! Things even get worse when you're a person who loves to spend hours before a mirror while dressing up but don't how to place a dressing table in your room. Worry not a friend for we are here to the rescue! We will be sharing clever ways to use Small Space for Dressing Table. So, let's get started right on!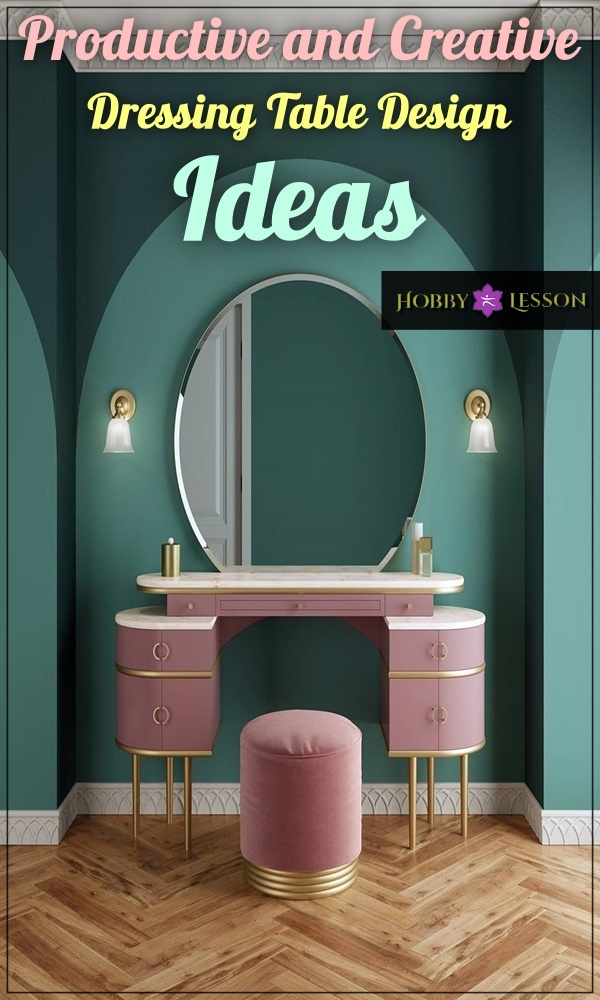 Honestly, in modern Indian homes – dressing table has become an added fashion accessory especially in your bedroom which soon becomes a favorite hotspot for other family members as well. Besides this, a dressing table makes your bedroom look more glamorous with added drawers, shelves and a seat where you can sit comfortably and groom yourself. So, please have a look at a few interesting ideas designed to satisfy diversified taste.
Productive and Creative Dressing Table Design Ideas
Modern Dressing Table Design!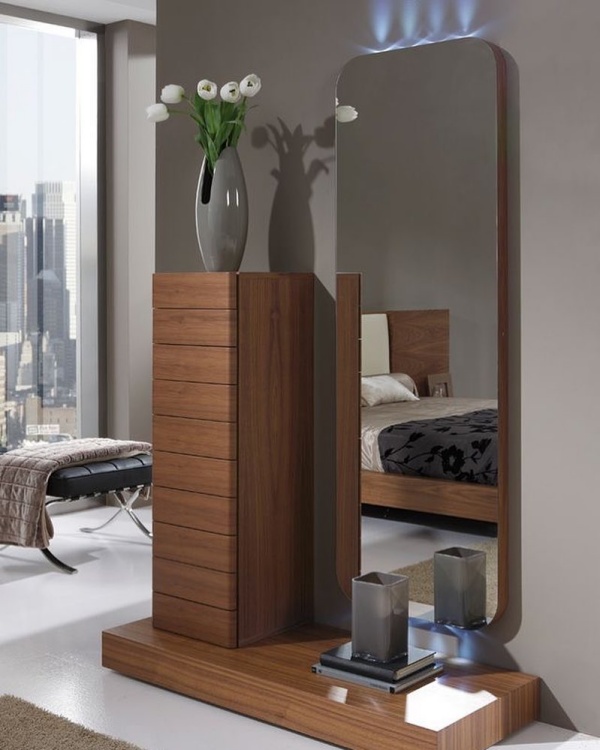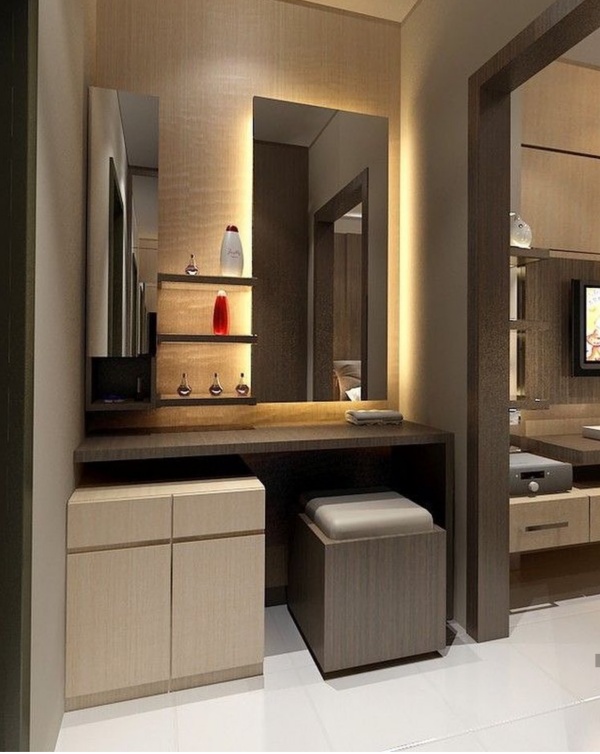 For a modern dressing table look in the bedroom, choose a chair that hides under it like a glove. A large mirror choice instead of a modest model in a carved frame is a good alternative for those who had put convenience at their forefront. For example – go for a silver-coated textured table and a chair in a similar style.
Ultra-modern Dressing Table Design!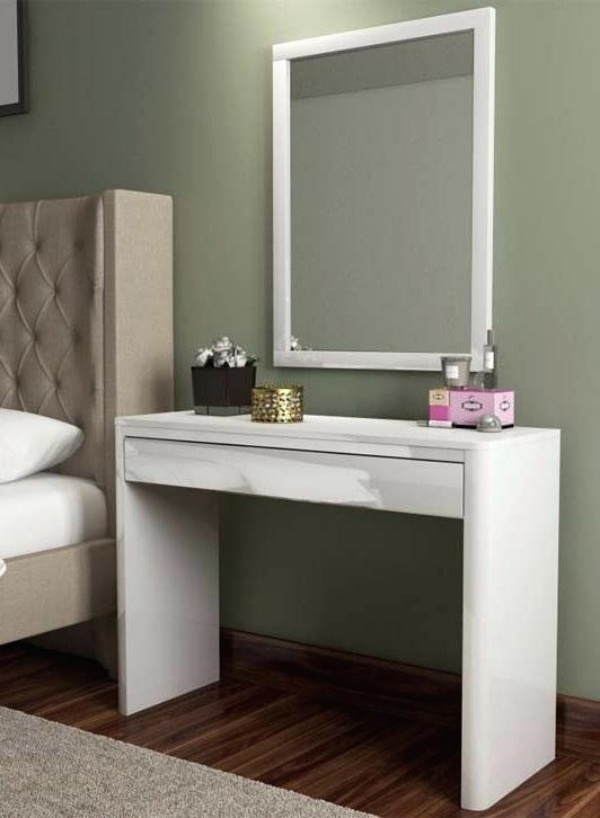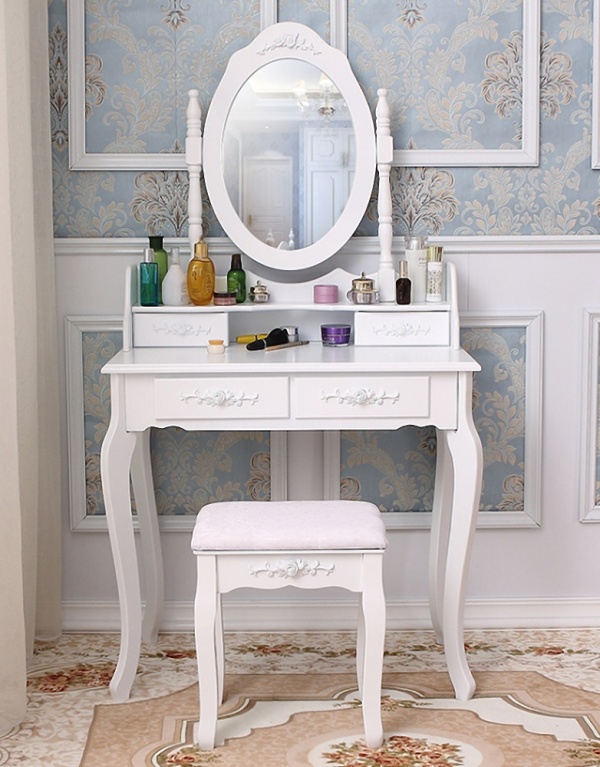 White table styles are extremely popular these days and ranked among productive and creative dressing table design ideas. Dutch style, white tables look quite beautiful in a girl's bedroom offering a wide range of ultra-modern dressing table styles that keeps the space free from any obstacle.
A bookshelf never goes out of style, it should be easy access and easy sight for everyone in the living room. Unfortunately, books do take up a lot of space than other essential furniture in a living room like couch, TV, and table. Don't despair if your small living room with no bookshelf doesn't feel home, therefore, to keep your favorite volumes at the display, here are some smart and small living room bookshelf designs to inspire you.
Minimalist Design!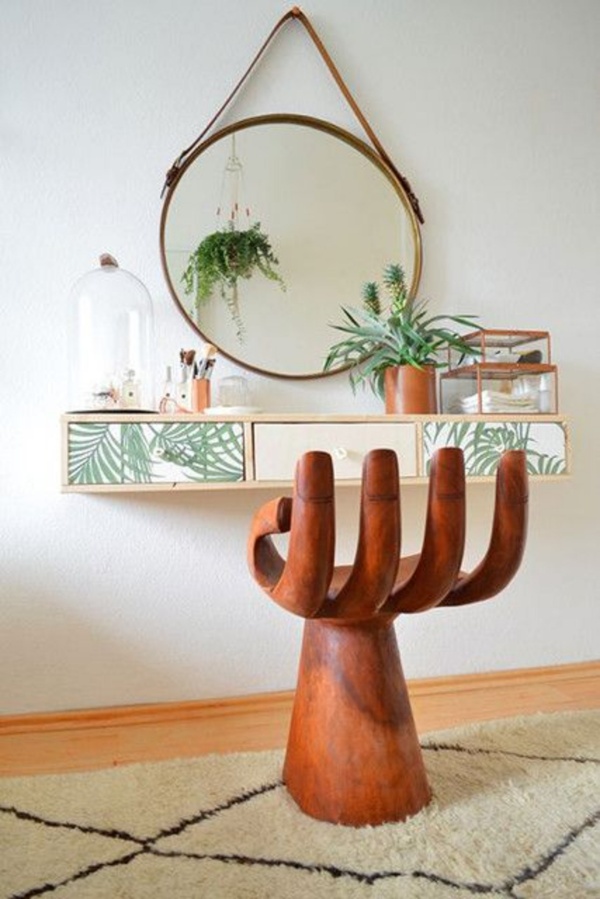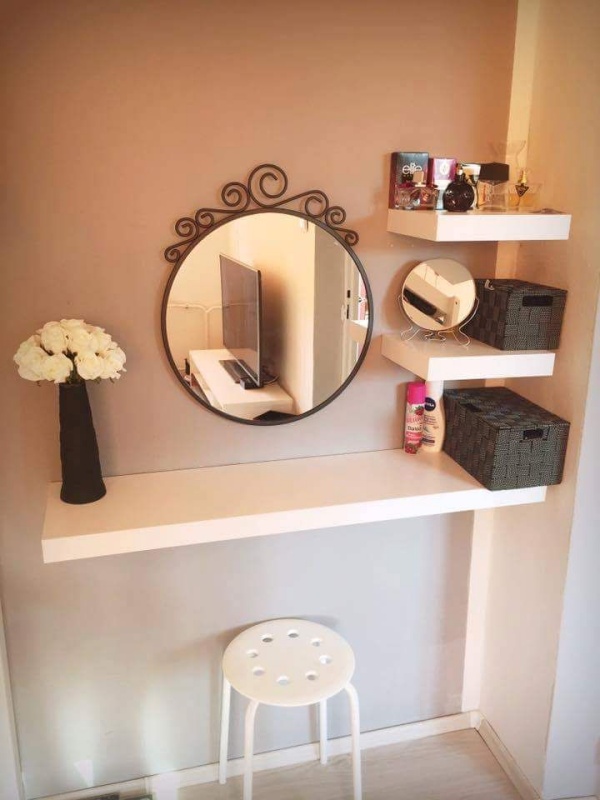 A smart choice! Ladies, this one will surely impress you because of its minimalist design and simplicity. A wall paper on the wall, circular mirror, slim and sleek drawers fixed below the mirrors and a comfortable chair to sit makes the room look airy and spacious. This storage-cum-dressing table ranks high on functionality.
Floating Dressing Table!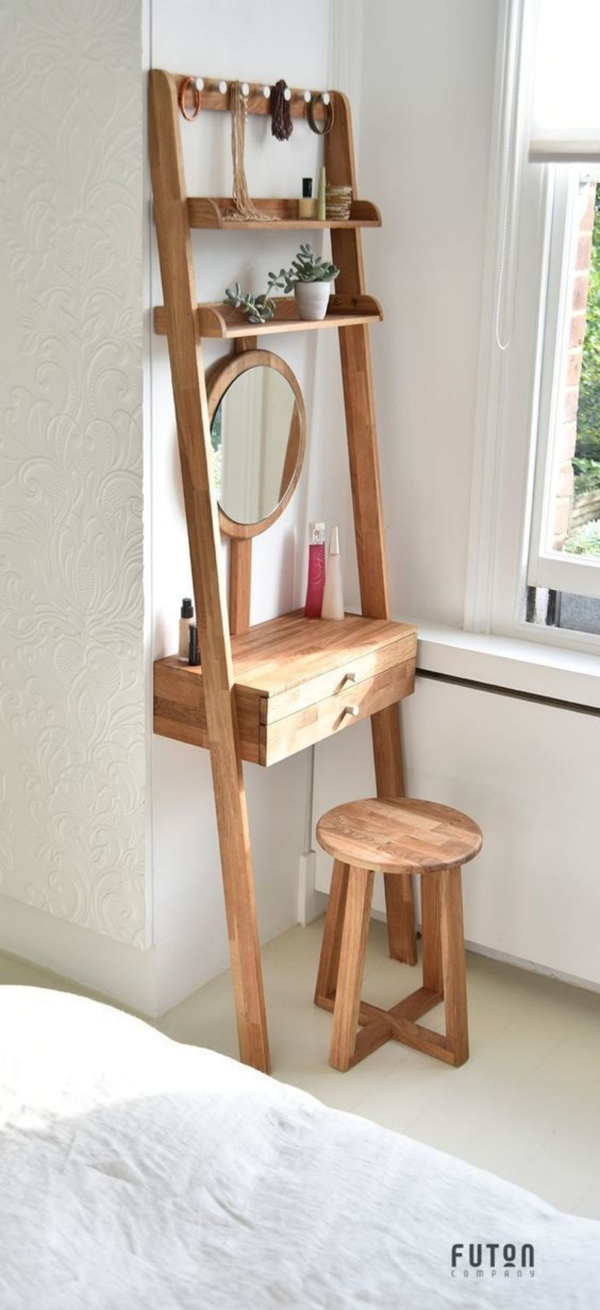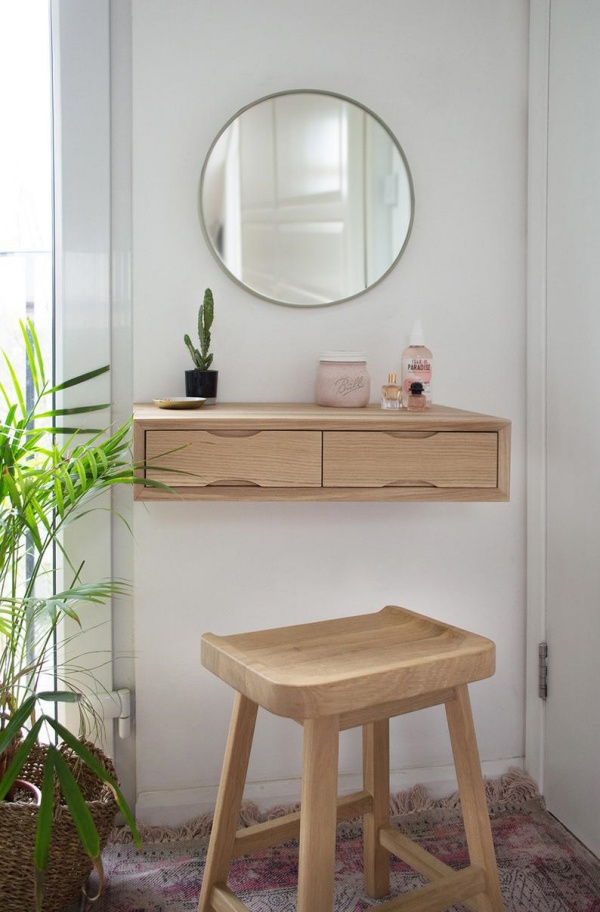 When the layout of your home does not allow you to place a dressing table anywhere, think creative! You can try a floating dressing unit on any of the walls having an appropriate amount of good light. Just add quirky mirrors in different shapes and sizes to create visual impact and see how your room gets a unique vibe compared to other rooms.
Wooden spoons are still in trend, because of various reasons – they don't heat up till the end, they don't spoil your nonstick pans and they are low maintenance. But, if you have too many of these now, and wish to go a little crafty on it, then here are some Beautiful Examples Of Engraved Wooden Spoons.
Stand-Only Dressing Table!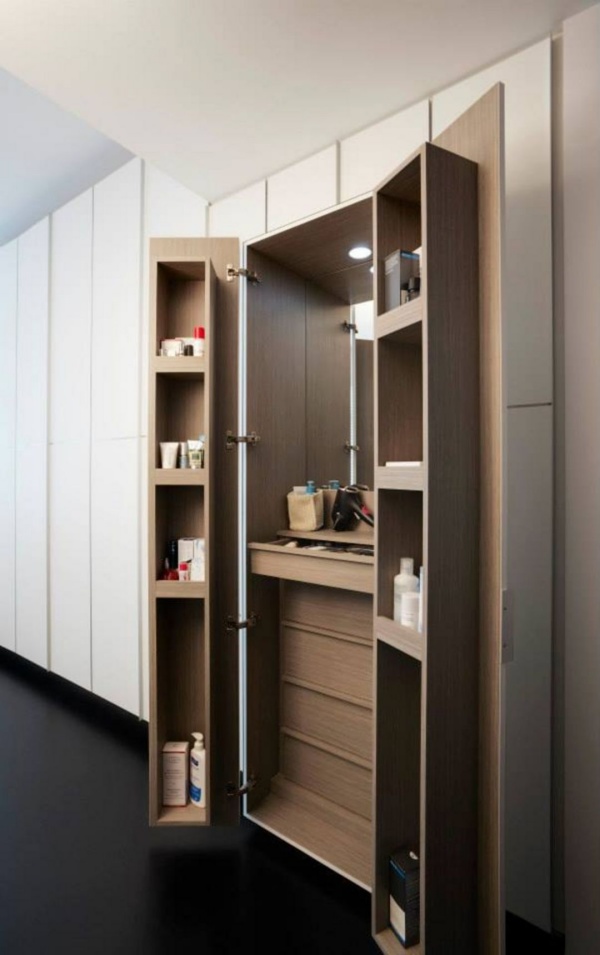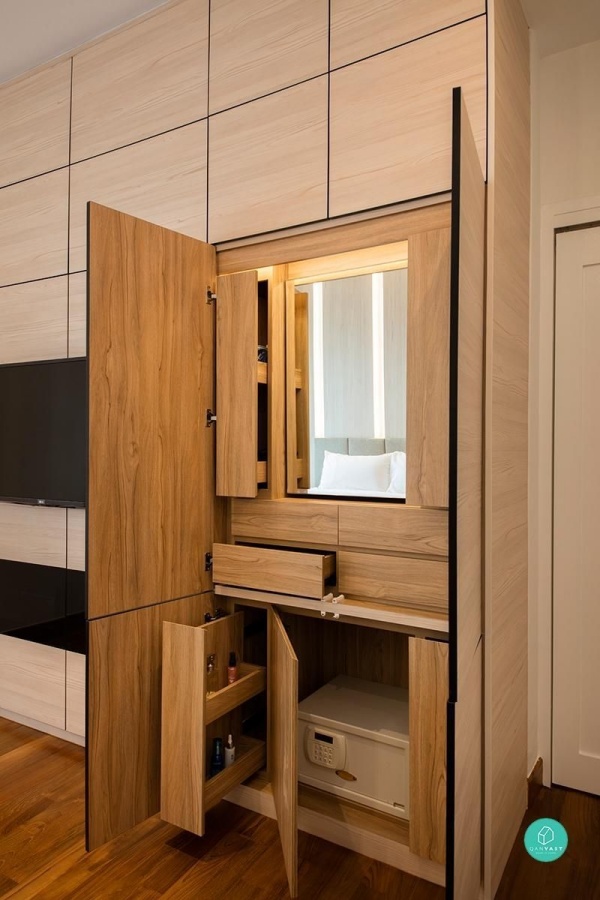 Many a time, when we design interior for our bedroom – we leave walls empty that could be utilized for something more innovative. This stand-only design which can be concealed behind doors when not in use is a far productive and creative dressing table design idea in 2019.
Double Duty Dressing Table!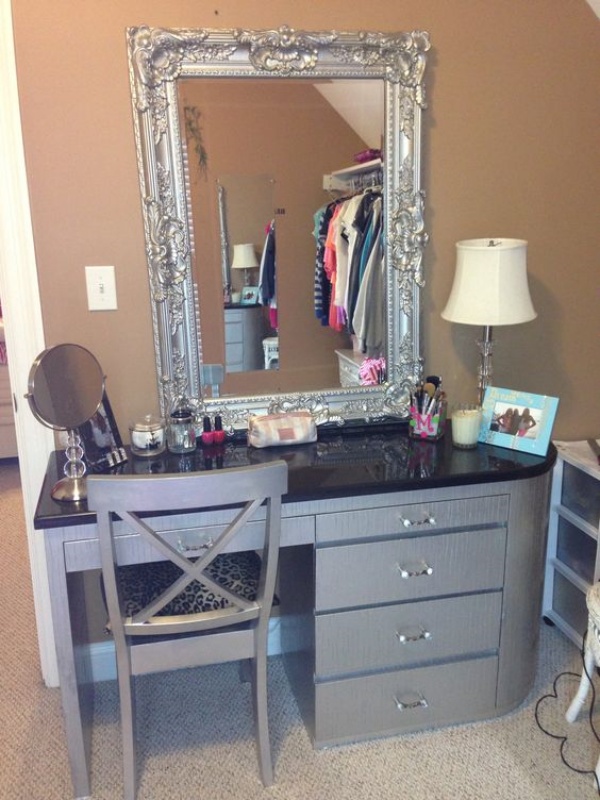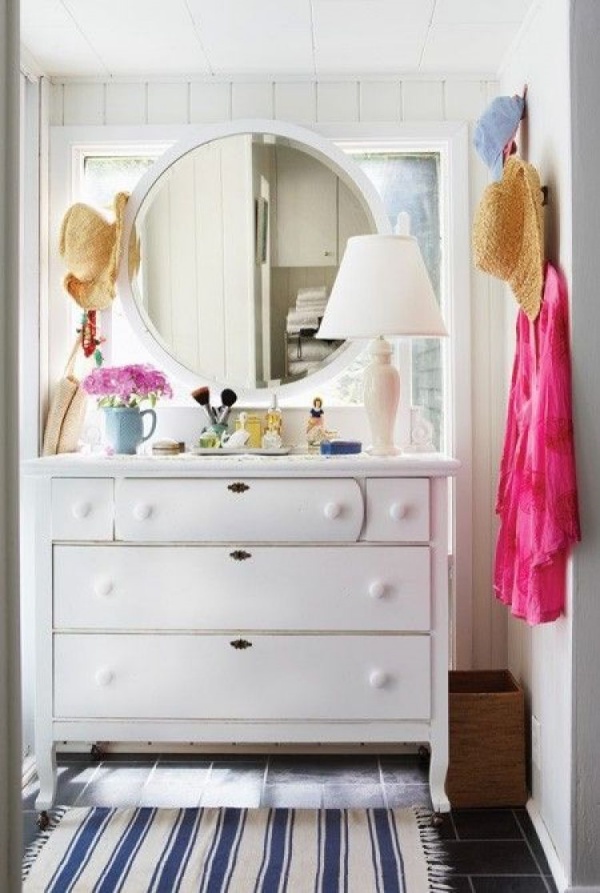 Have you ever thought of reinventing your work table as your favorite make-up station? Well, it is a smart solution that gives you increased storage choices with its numerous drawers to keep your creams, brushes, and powders. Placing standing round mirror with enough light brightens the space.
Window decoration is not a new concept, though. People have been decorating their windows since time immemorial. But the decoration approaches have dramatically changed now. Here are some Fresh Window Decoration Ideas you can follow without doubts and apprehensions.
Elegant Corner Shelf!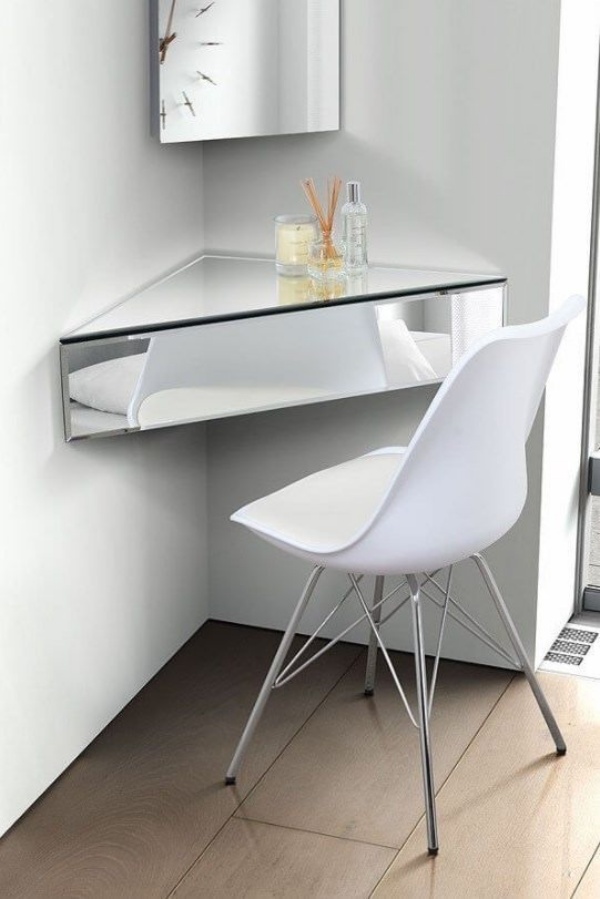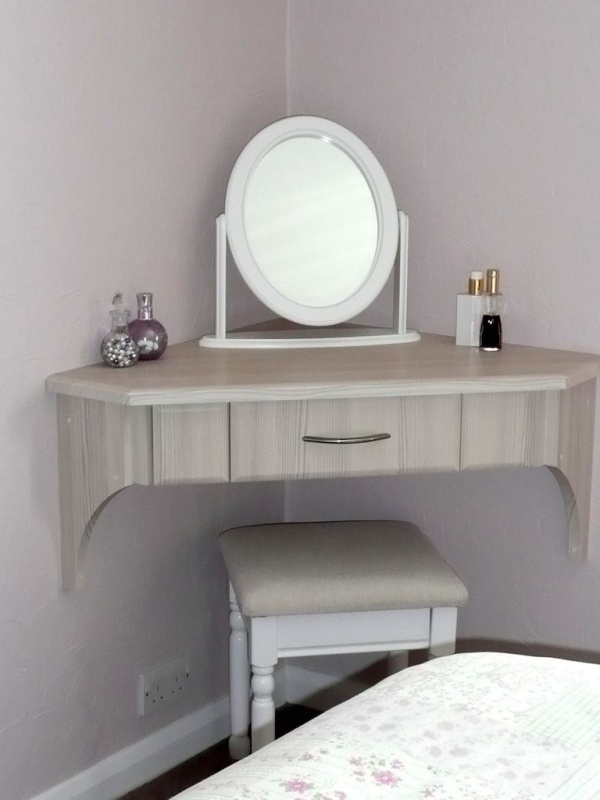 This one is for those who love simplicity! The small shelf-style table made using a piece of walnut parquet flooring is one of the finest examples of how to make optimal use of corners. The warm, wooden finish on the sides of the dressing table stands out against the cool white palette of the room.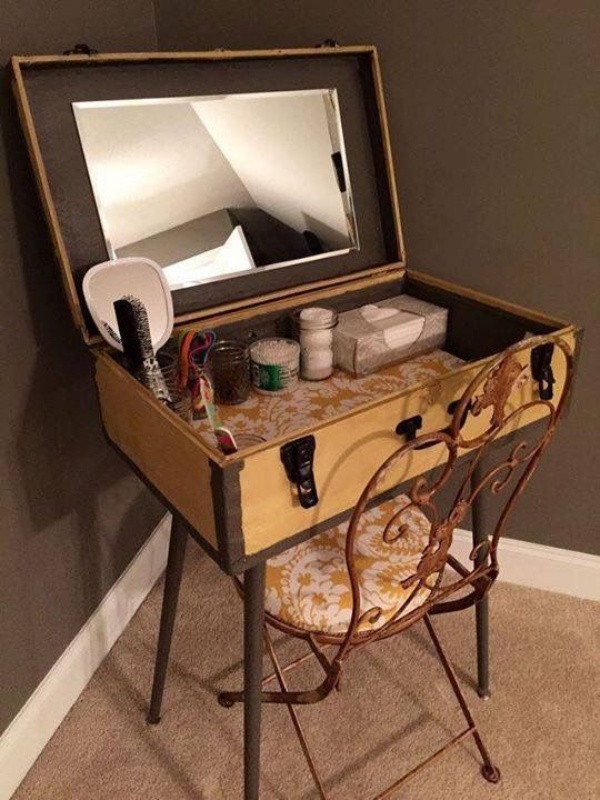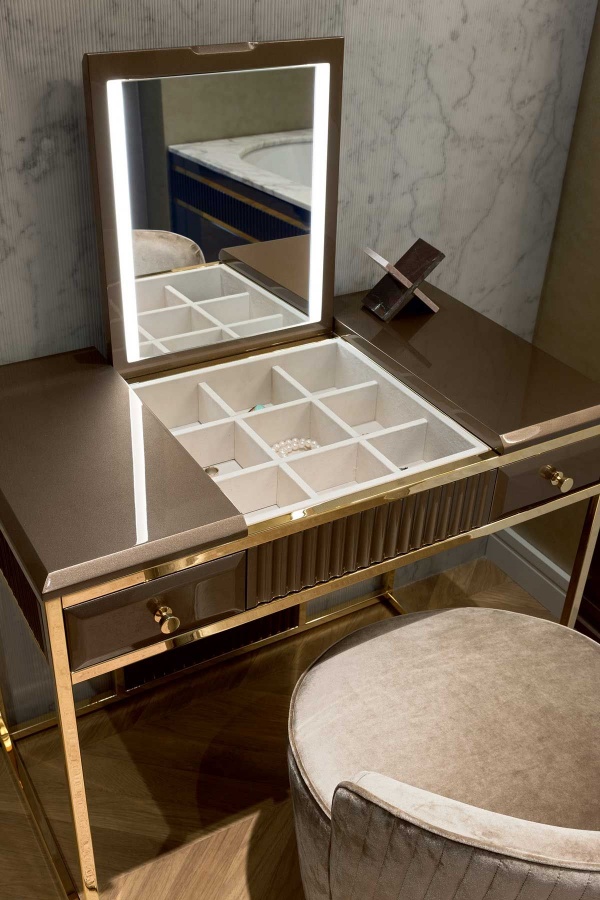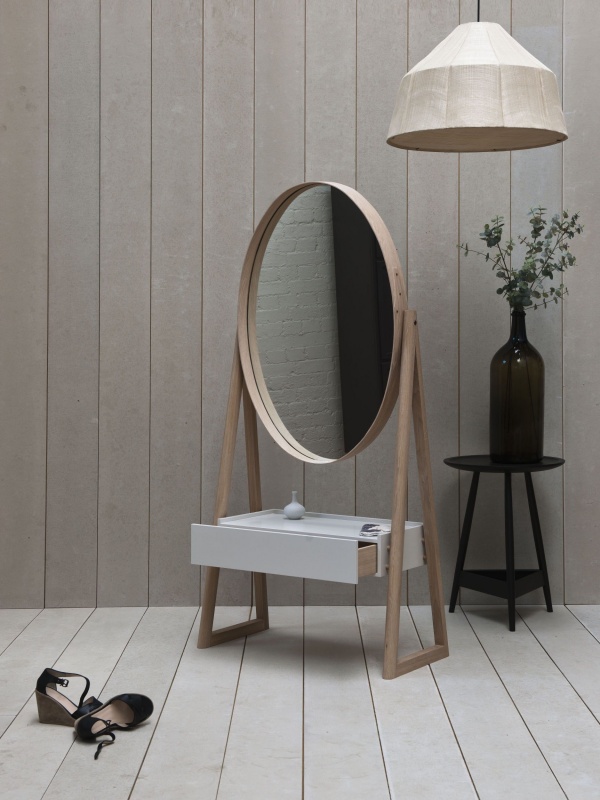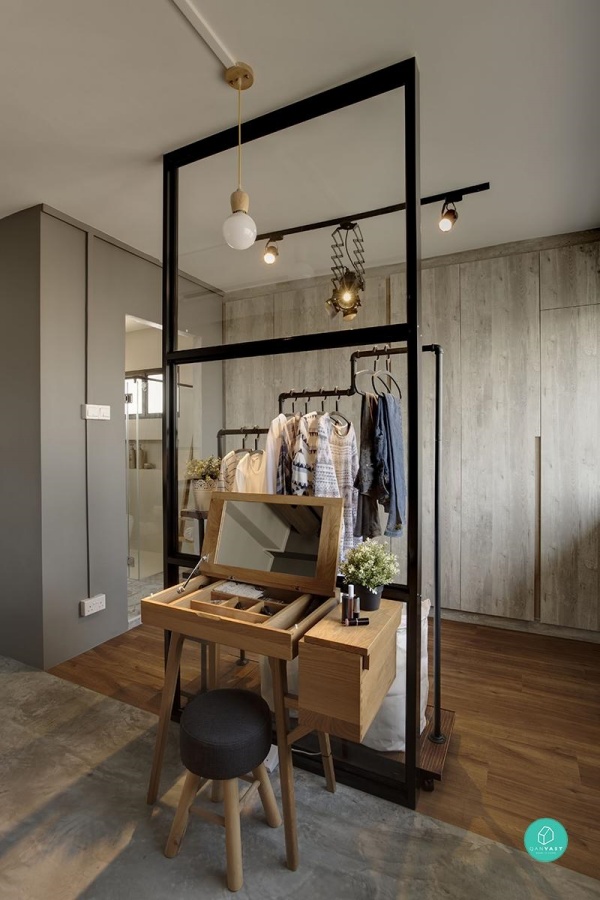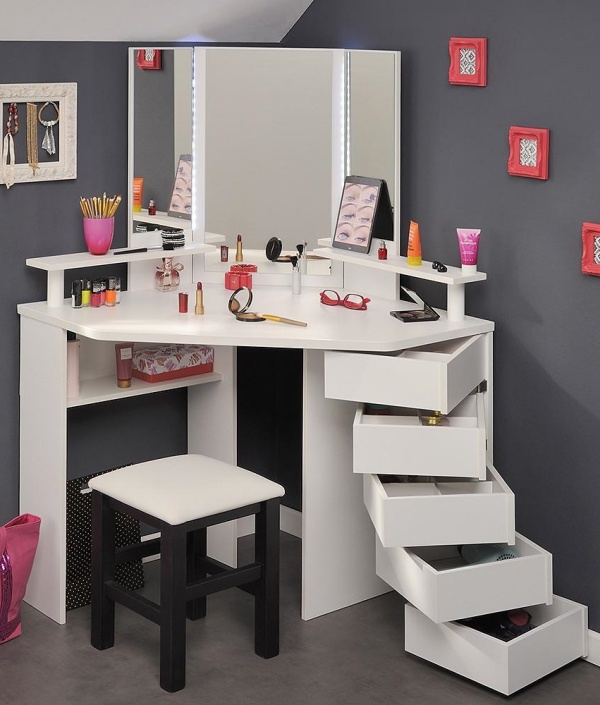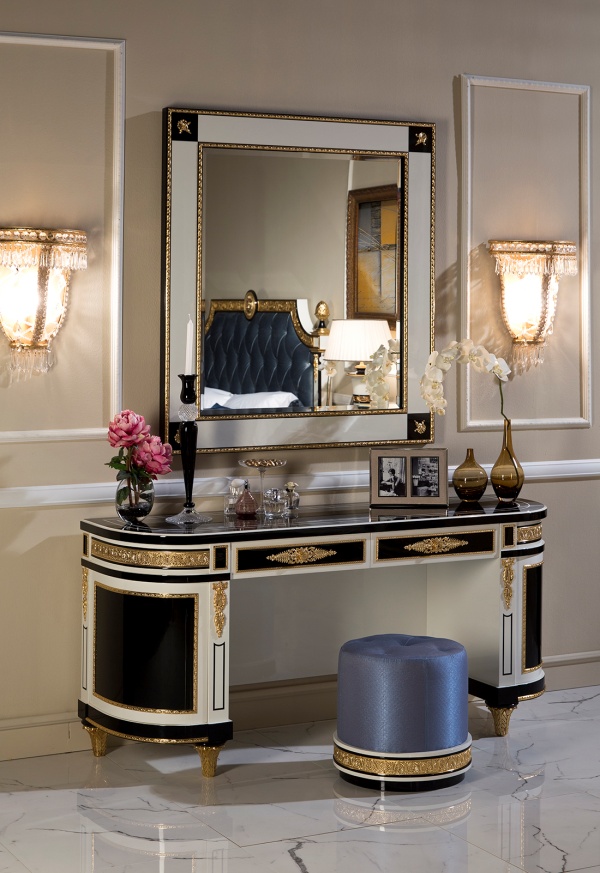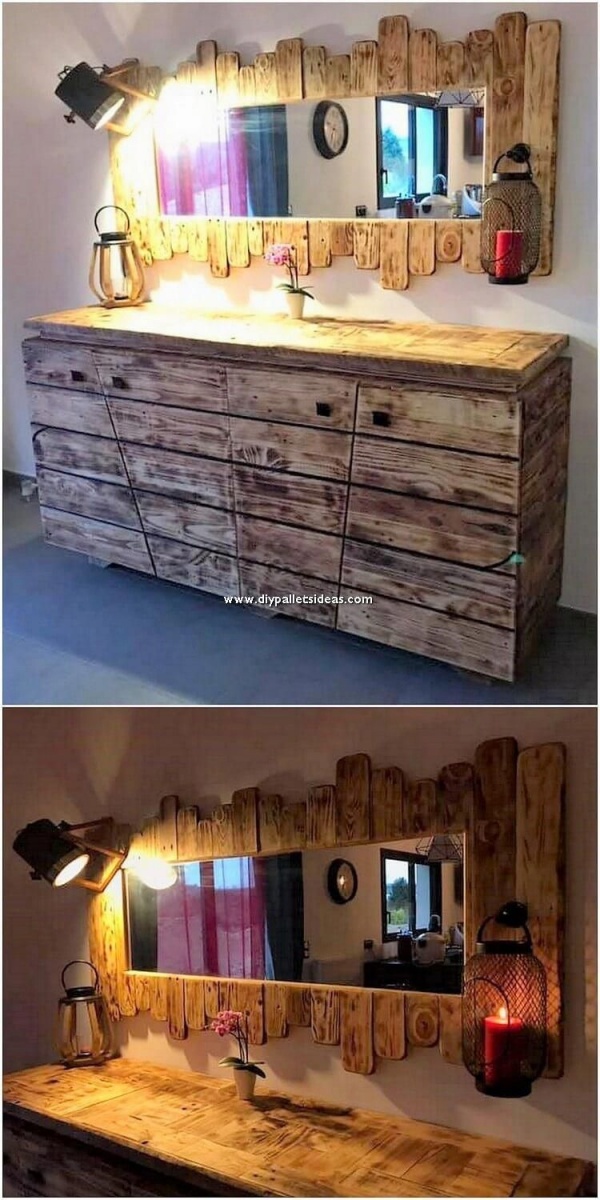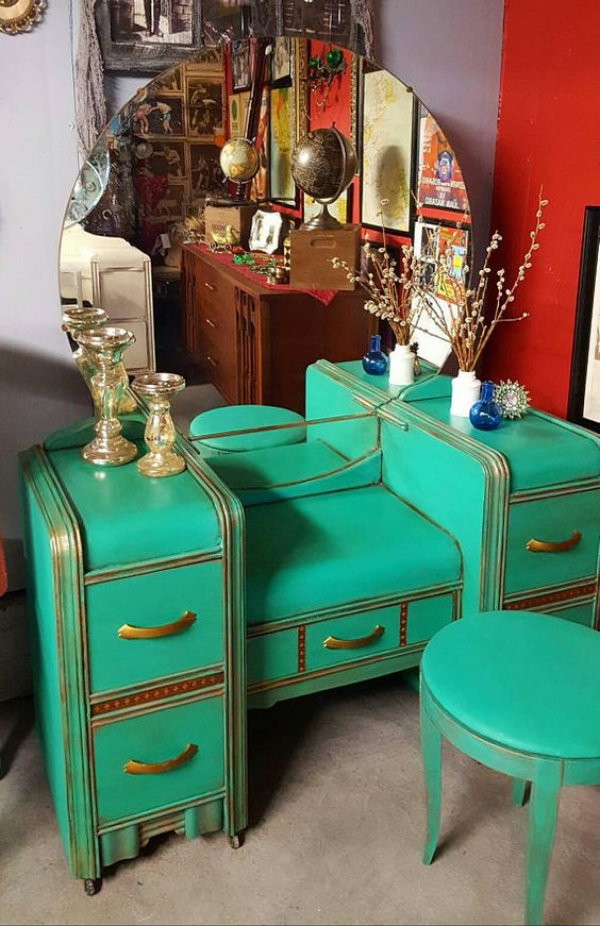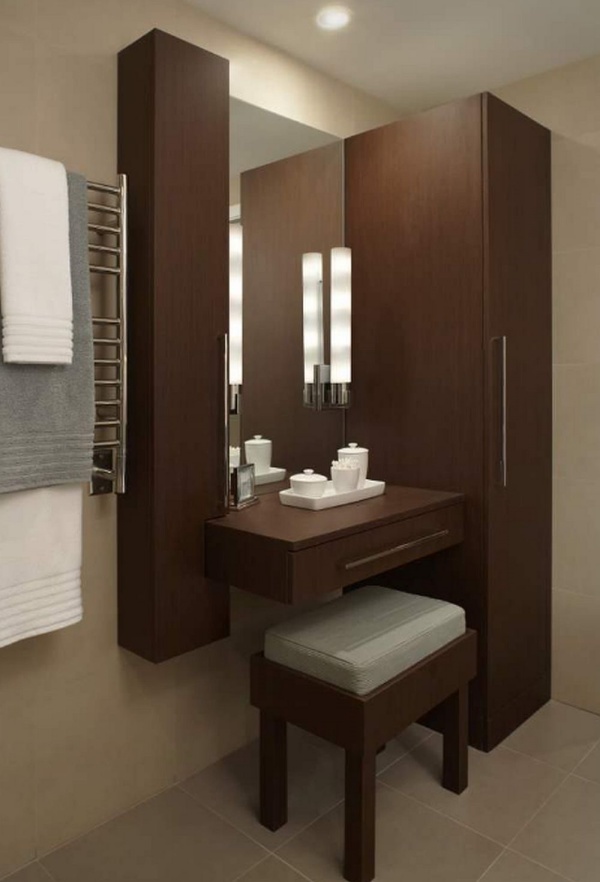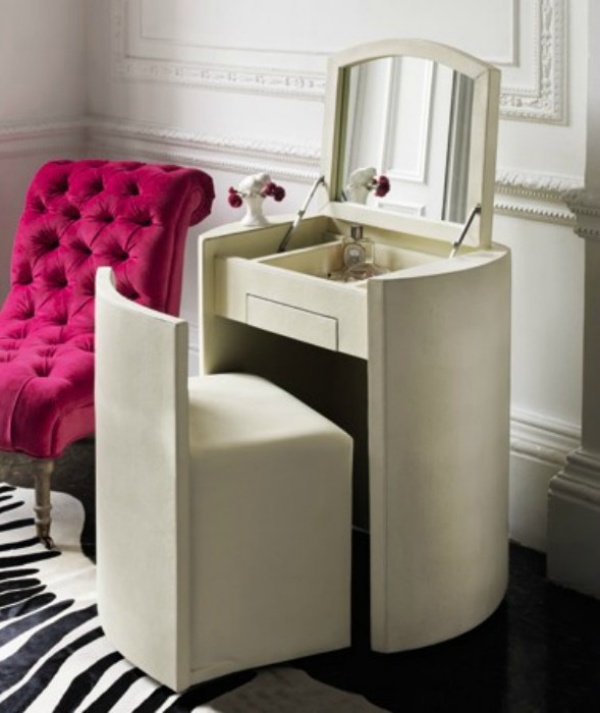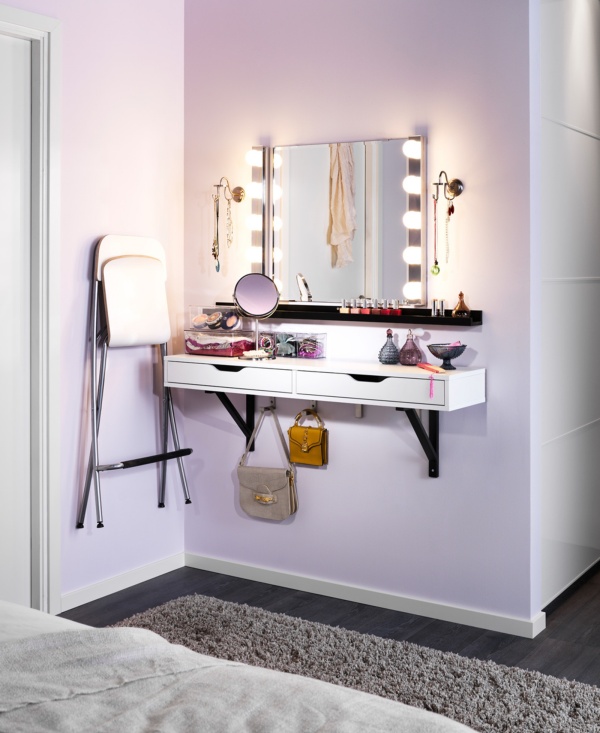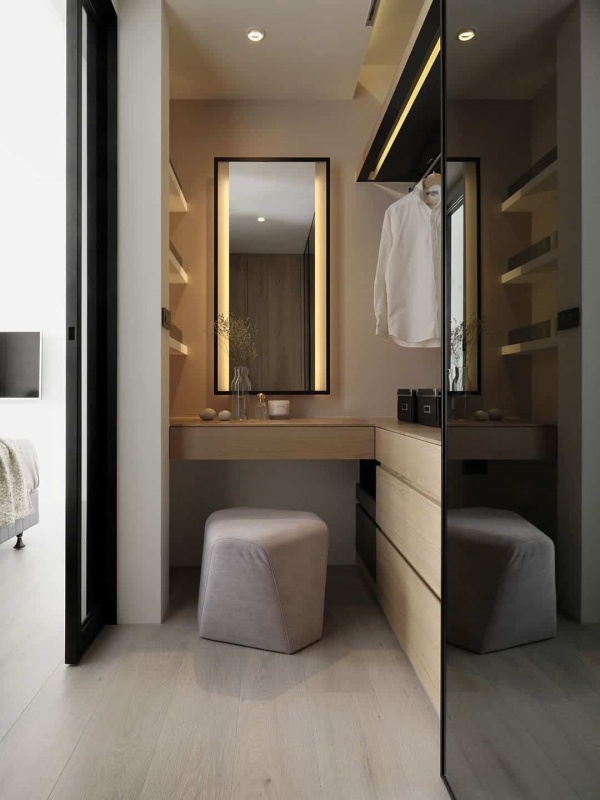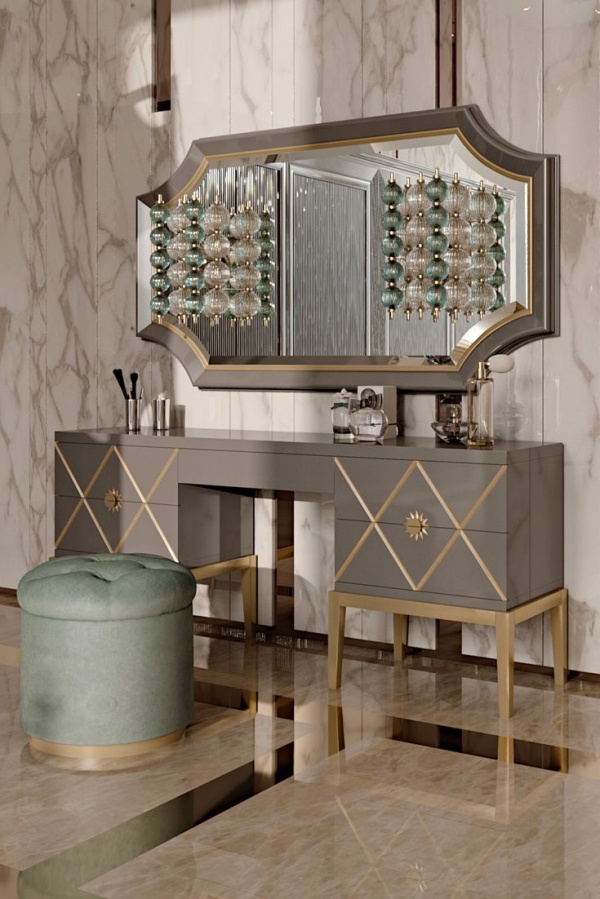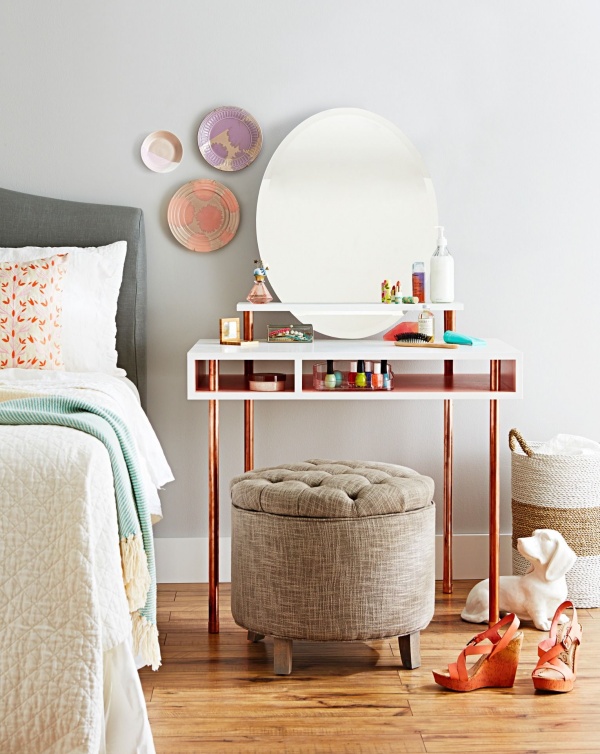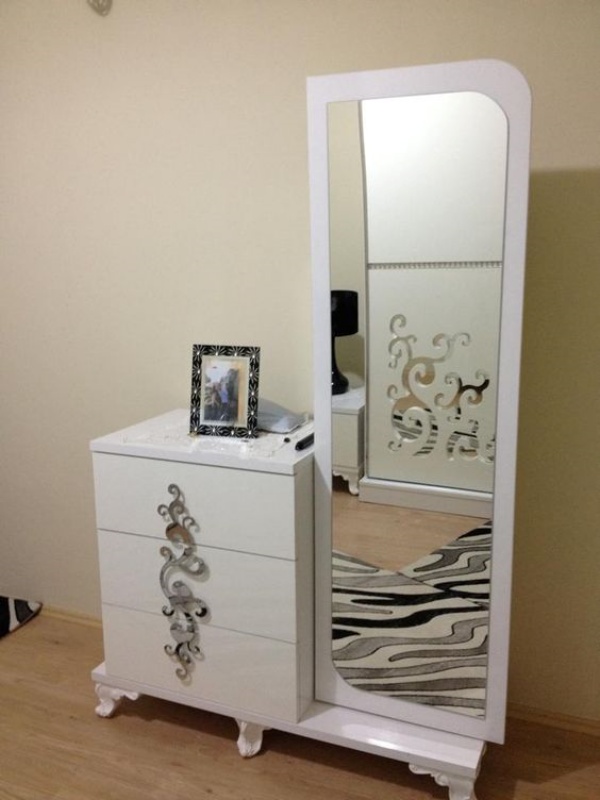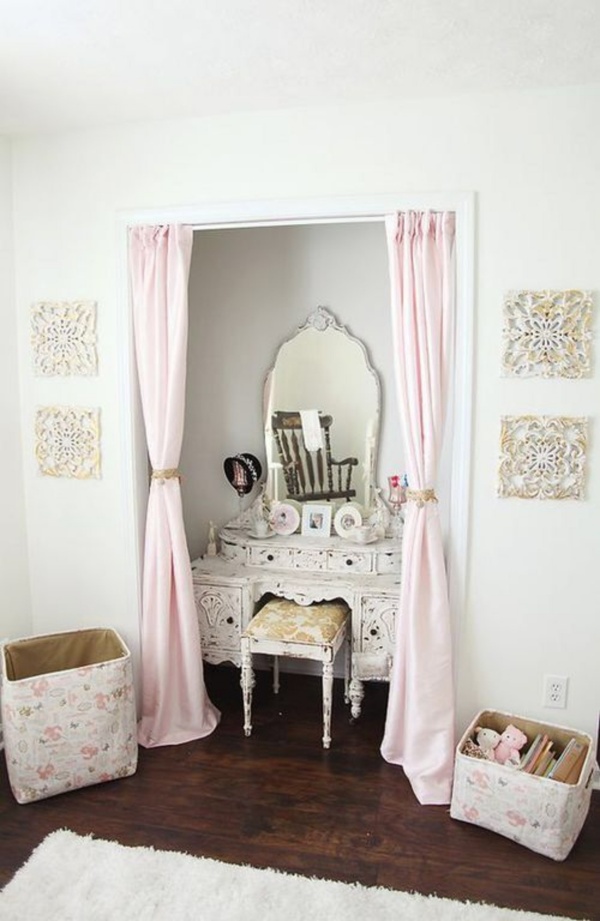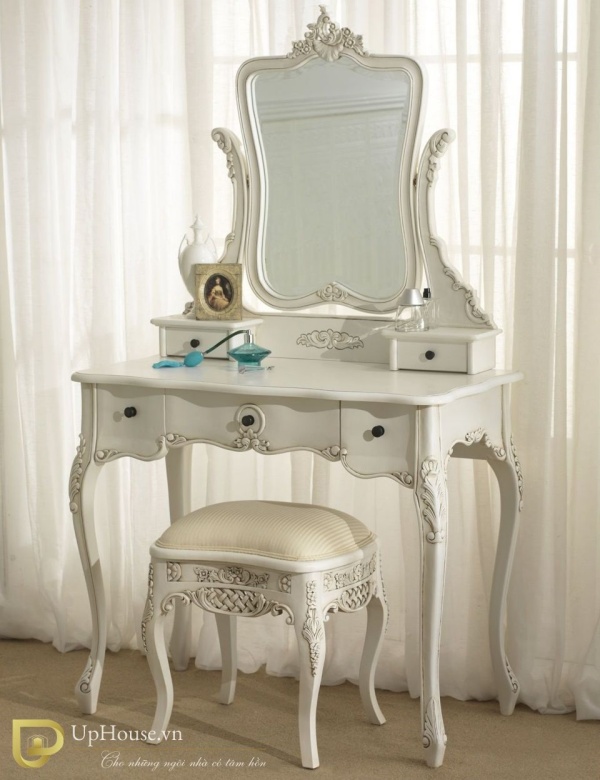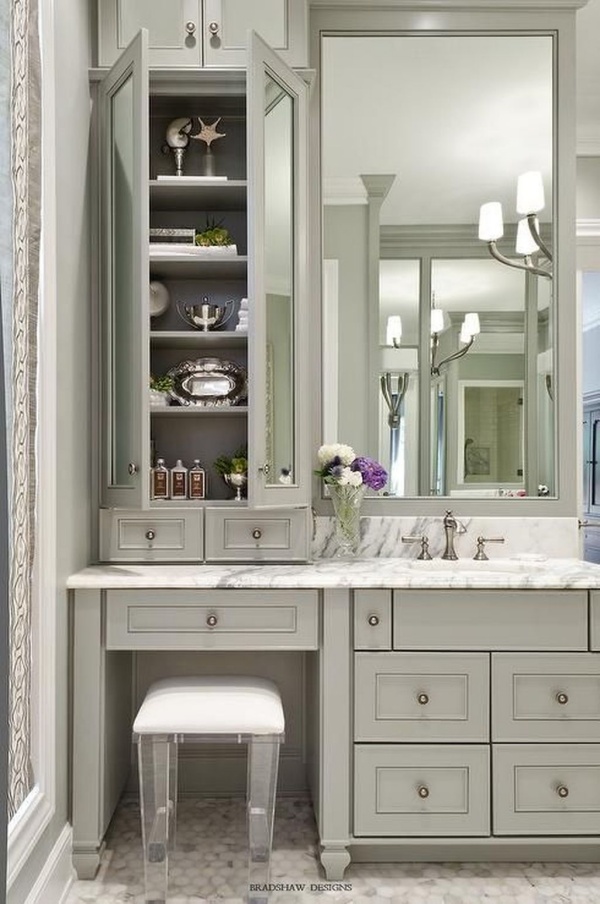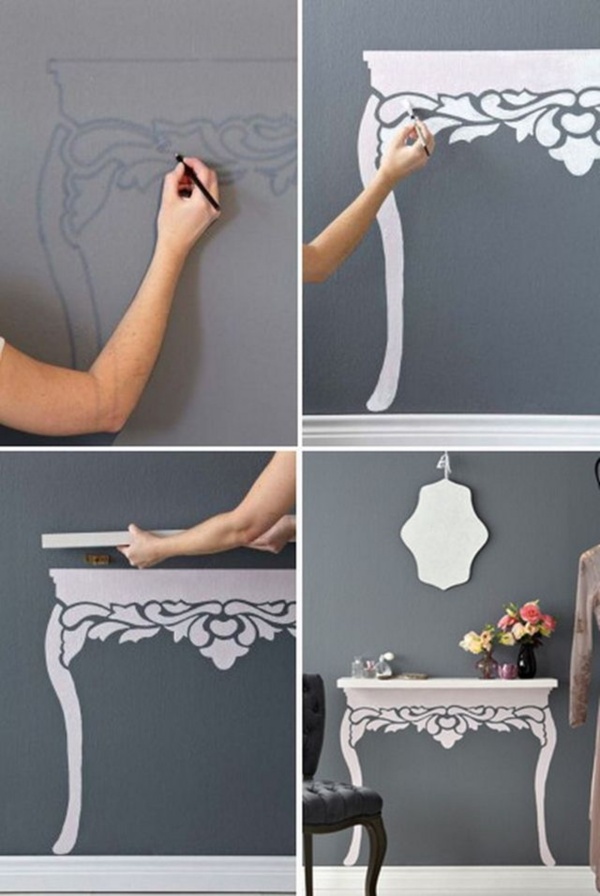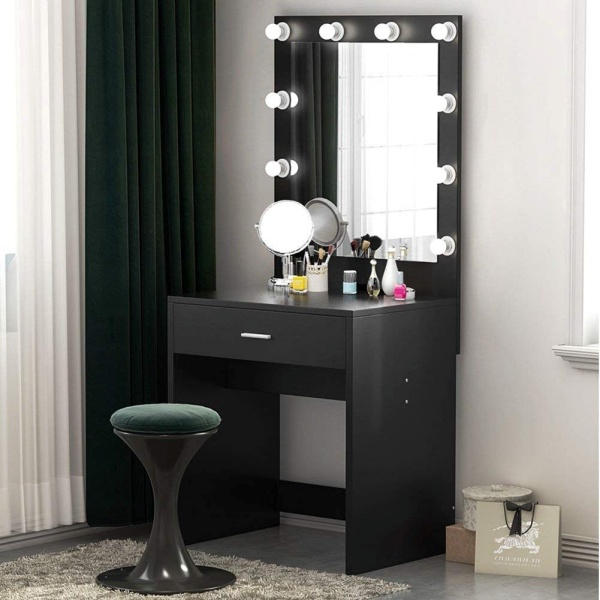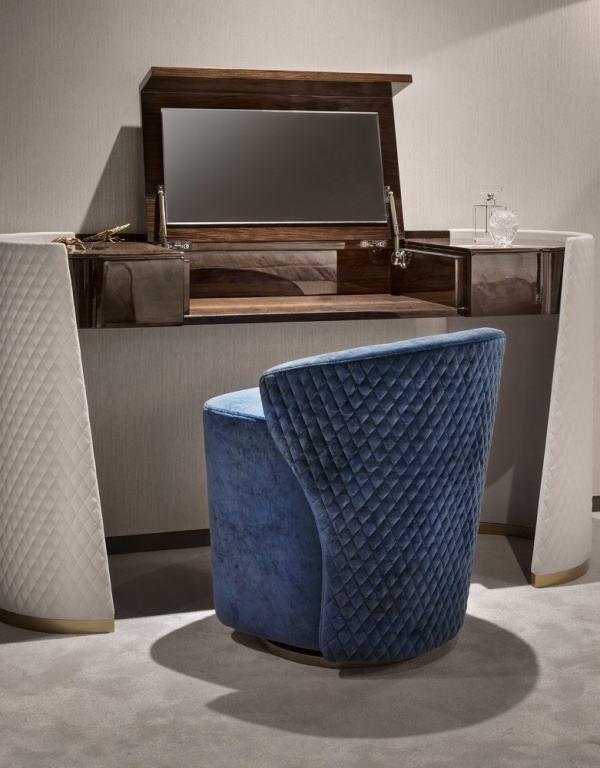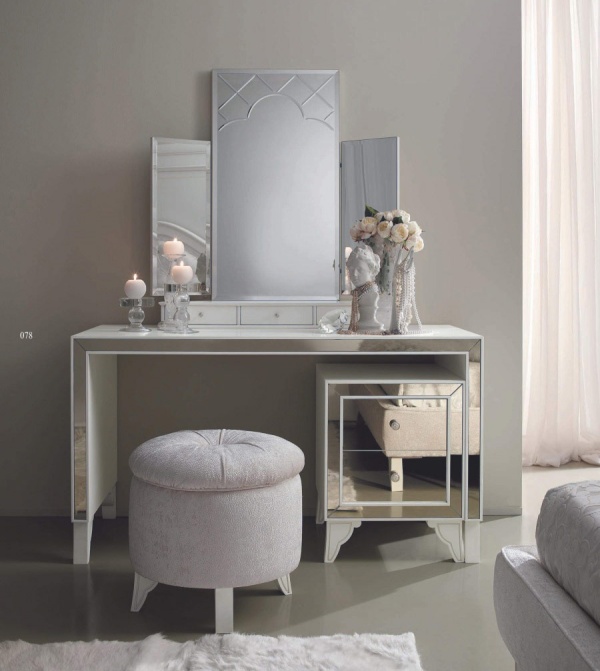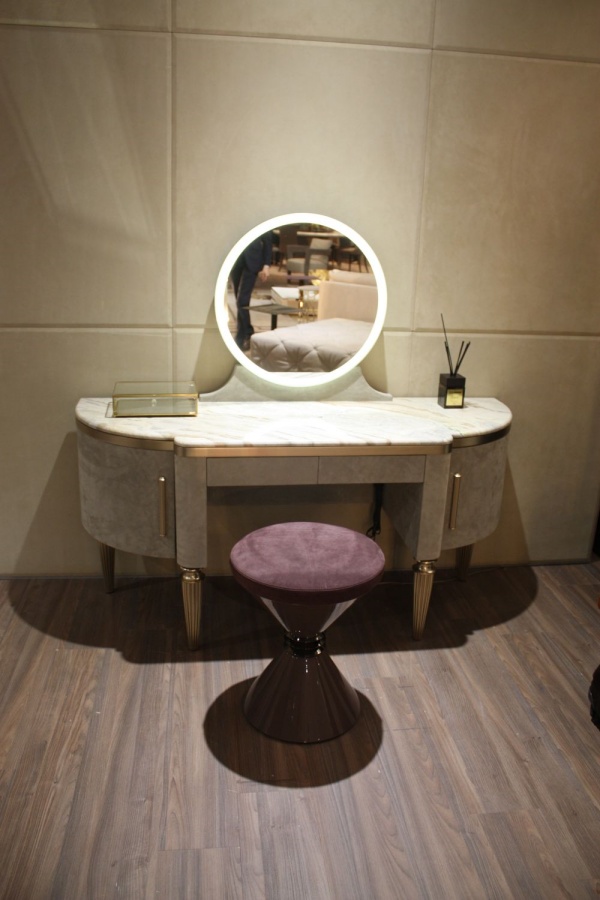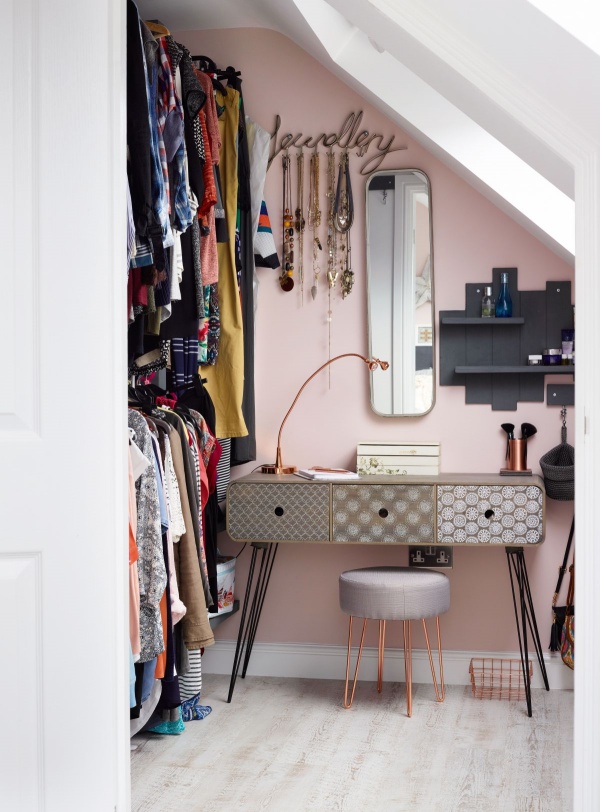 If the house is decorated in the modern setting, there has to be so much more to coordinate it with the walls and interiors around. Here we bring you some Amazing Table Runner Ideas for Modern Homes and will help you to make everyone around you go green with envy.
Next time, when you plan to re-design the interior of your home – don't forget to take into the account the dressing corner. Because a dressing table is an important thing for every girl or women as they love to spend hours and hours in front of the mirror. That's why we hope these productive and creative dressing table design ideas must have inspired you to make you feel more precious and to remind you how important a woman's beauty is.