Who sad the artist within you cannot take precedence when you have empty bottles in front of you? As a matter of fact, instead of just discarding the wine bottles after a crazy house party, store them. Why? Because you can let your creativity loose and come up with some really cool and Amazing Wine Bottle Sculptures Ideas For Home. Excited already? Well, get set because once you have read the ideas we have for you, you will not be able to resist from making at least one of them.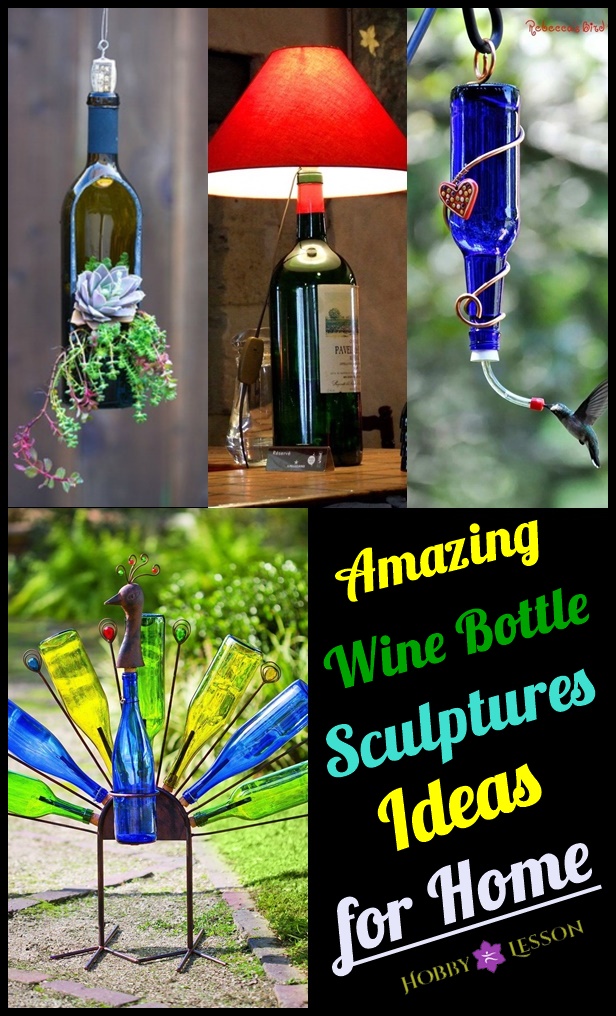 Amazing Wine Bottle Sculptures Ideas for Home
Wine Bottle Tree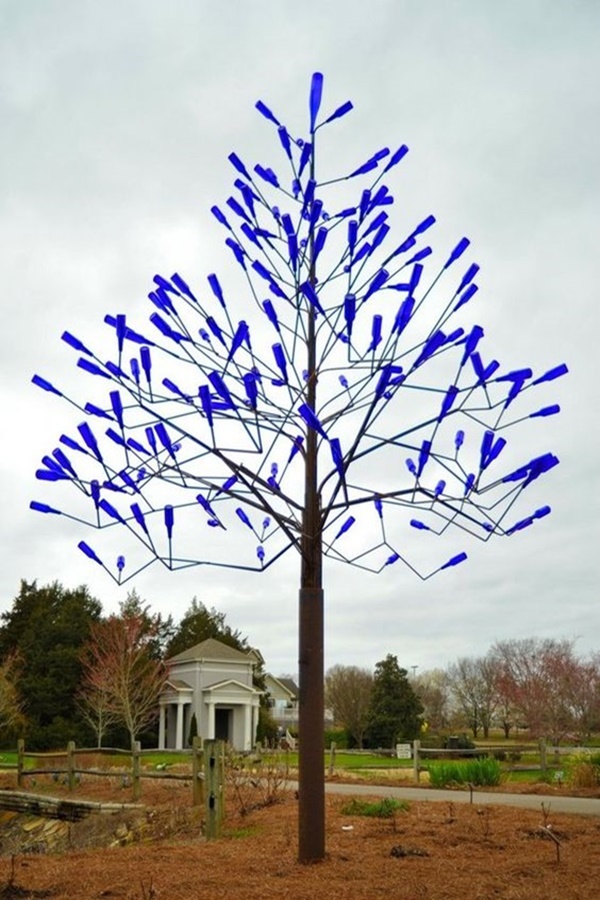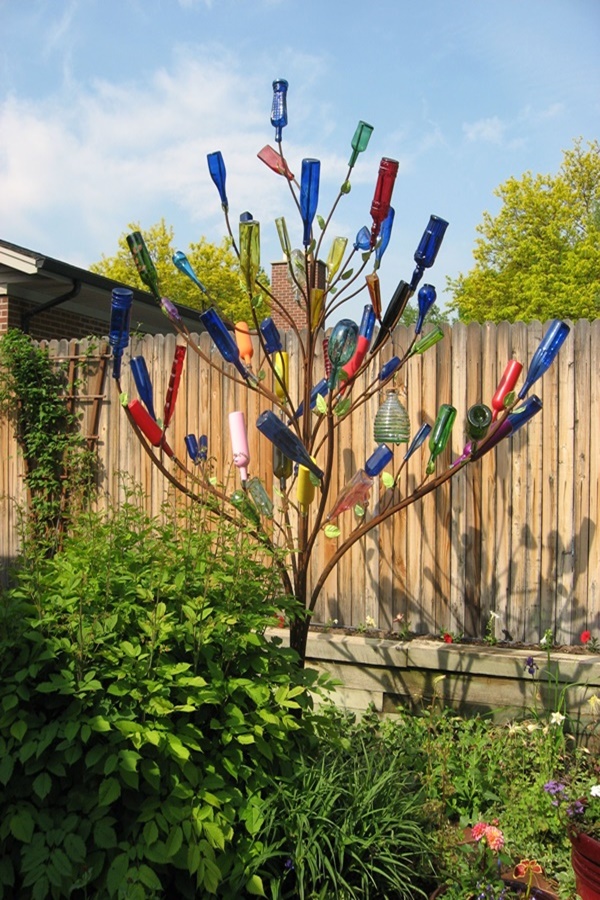 You will need a lot of strong and long twigs for this sculpture. Or if you do not want to make the tree from scratch, you can use an existing withered tree in your garden. Just reverse the bottles and place them instead of the leaves on the tree. Use as many as coloured bottles that you can use.
Here we have some Most Intelligent Ways to Reuse old Vintage Suitcases.
The Wall Of Bottles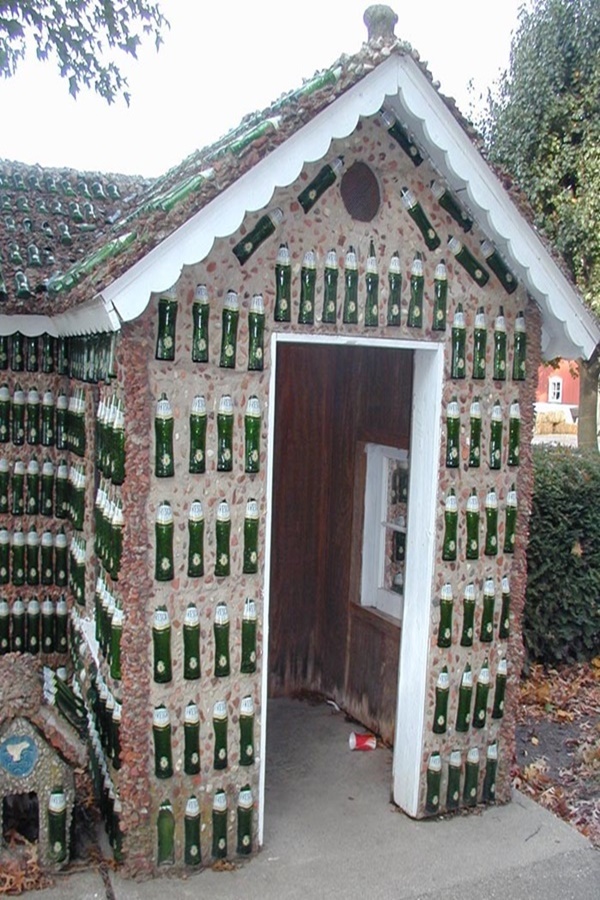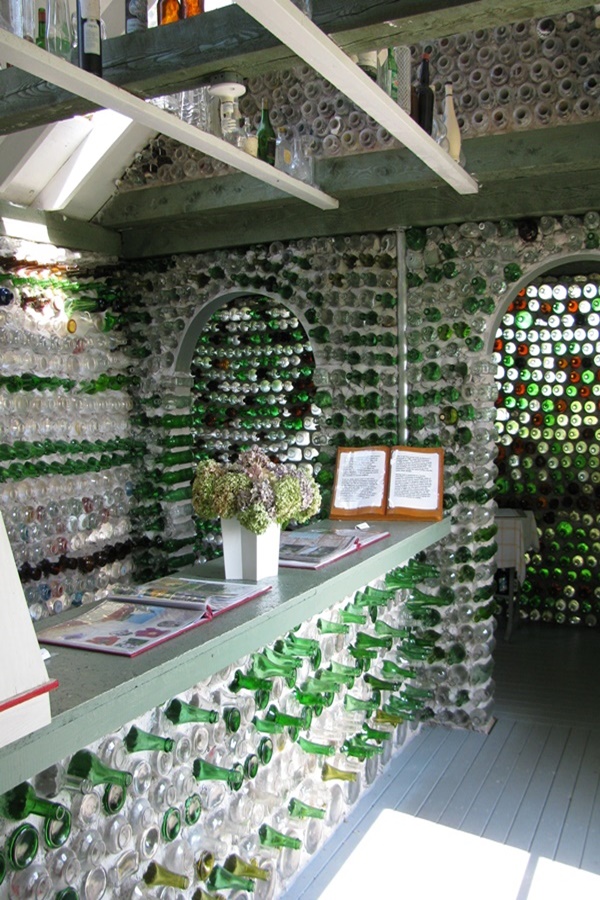 If you have an empty wall and think it's too cliched to have it left like that, then why not use waste wine bottles to deck the wall up? To be able to build the sculpture, you will have to ensure that the wall is built in such a way that you can make holes in the wall. That is why the house walls cannot be considered for this art. Once you make holes in the wall, all you have to do is, insert the bottles into them. You can place them in any order of colour that you like.
After enjoying years of comfort, there does come a time when you have to ditch the poor old thing. Throwing it away seems morally and environmentally wrong and taking that idea into consideration we have come up with the top Things you can do with an Old Mattress.
A Bottle Spinner For Your Garden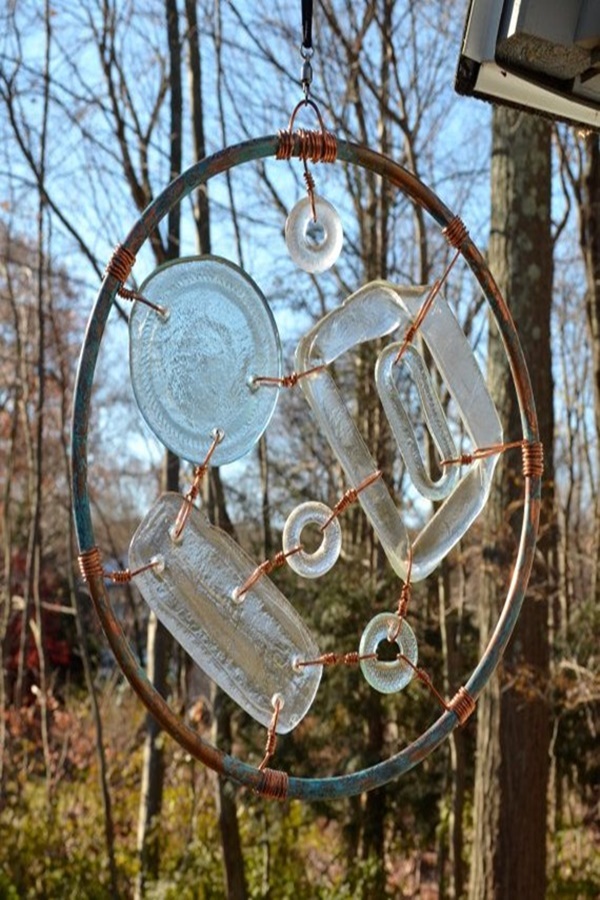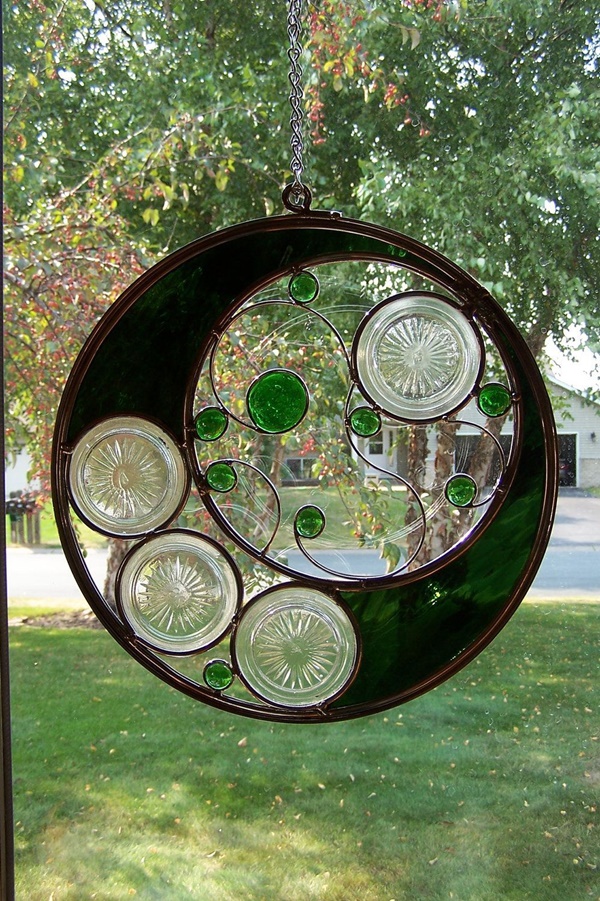 This art form requires some amount of cutting to be done to the bottles. You can get them cut outside or you can cut them by using sharp blades (under expert supervision only). Cut the bottles into shapes of your choice. Then, take a huge circular spinner and tie the bottles with copper wire – attach them together and with the spinner. Leave it in your garden and see how different shadows are formed when light passes through it.
Glass Light Fixture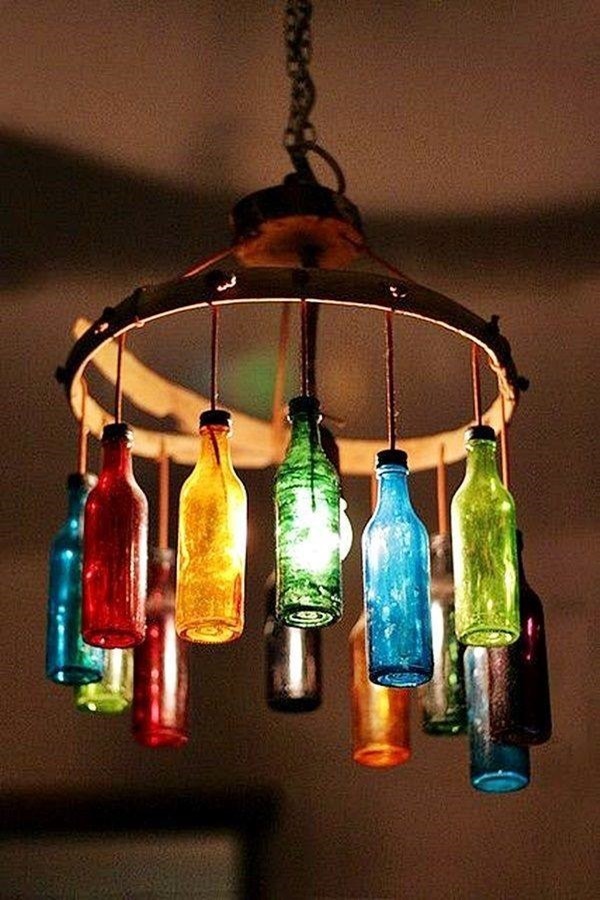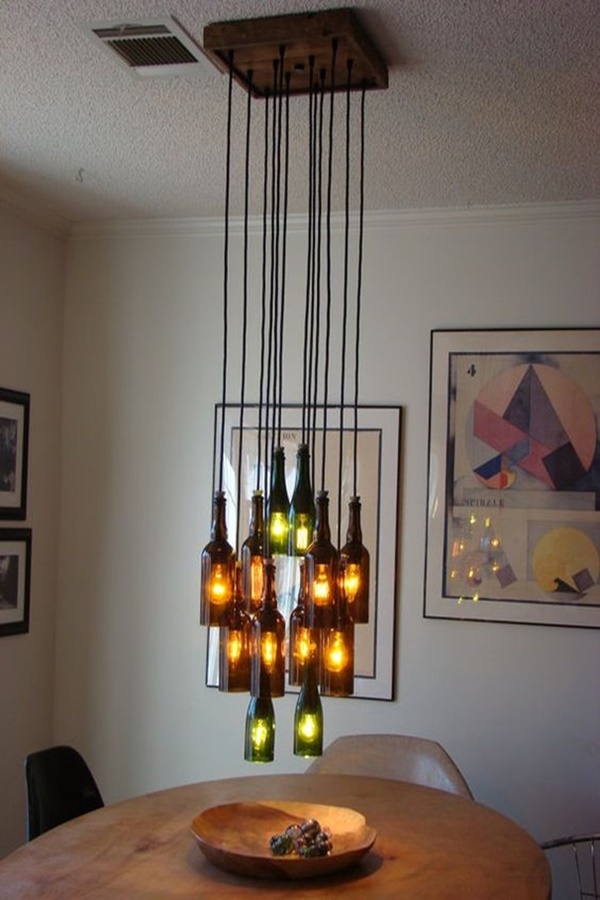 Do you feel your dining area could be lit much better than the current status quo? Well, look what we have for your rescue here – Why not use wine bottles to make amazing glass light fixtures that can be hung above the dining table for some exquisite experience while dining? Get a false ceiling done and ensure you are getting hoops attached to them. Now, all you have to do is – tie the wine bottles to colourful ropes and attach them to the hoops.
You have come to the right place. From now on do not just dump newspapers into the recycling bin. Make use of them to do something really interesting and useful. We have got Easy Newspaper Craft Ideas to reuse those Paper bundles.
A Night Lamp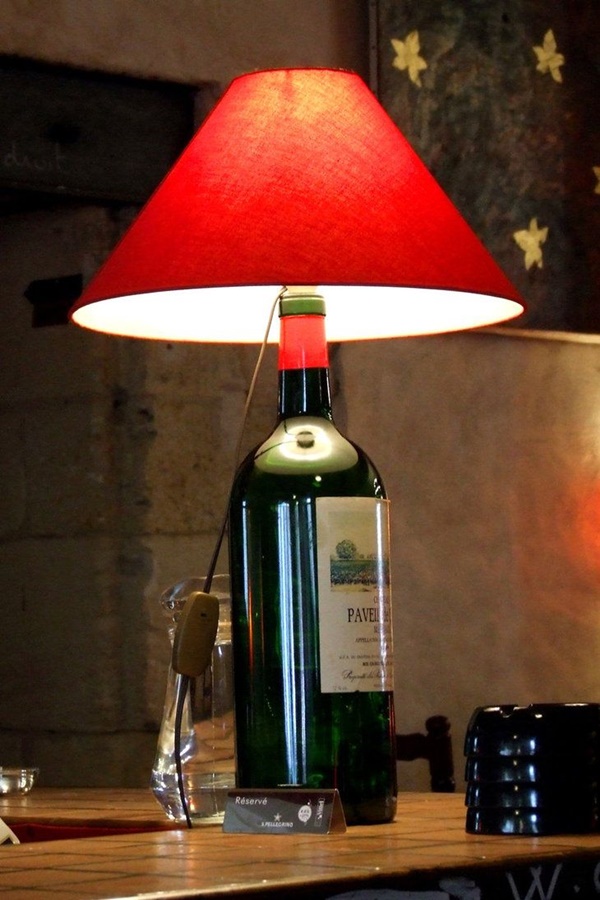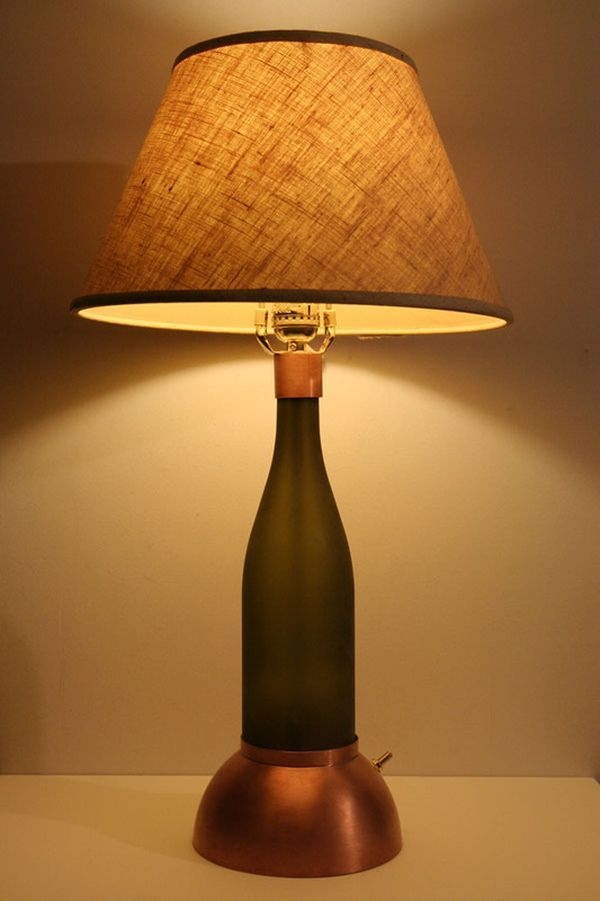 You will need to cut the bottle for this – dip yarn into a nail polish remover and then use it to mark from where the bottles need to be cut. Now, tie it tightly on the bottle so that the marks appear. Now, carefully light a fire and hold the yarn portion of the bottle above the fire such that the yarn burns. Then, dip the bottle into cold water and you will see that the bottle immersed in water breaks off. Now, cut the bottle end into curves, and fit a candle into it.
Add Greenery To Your House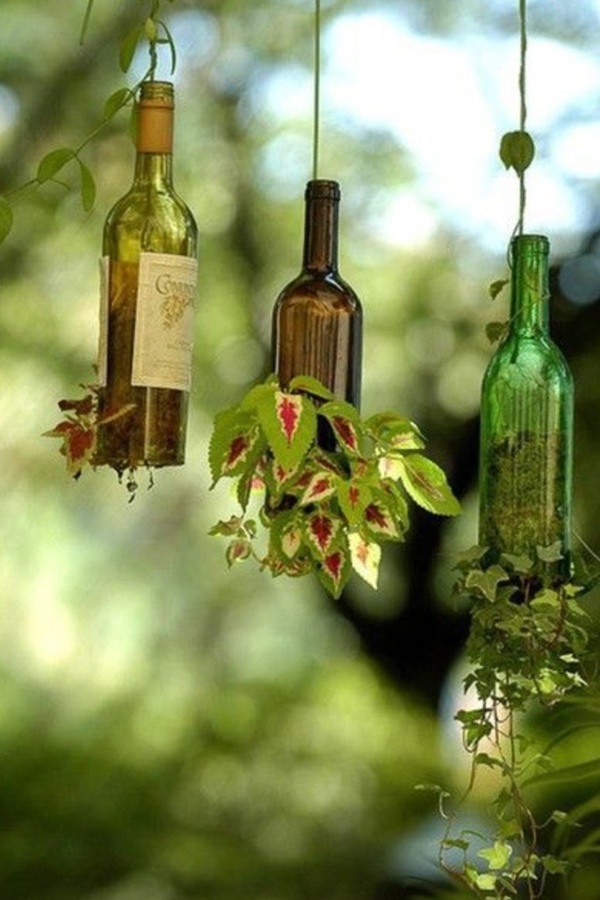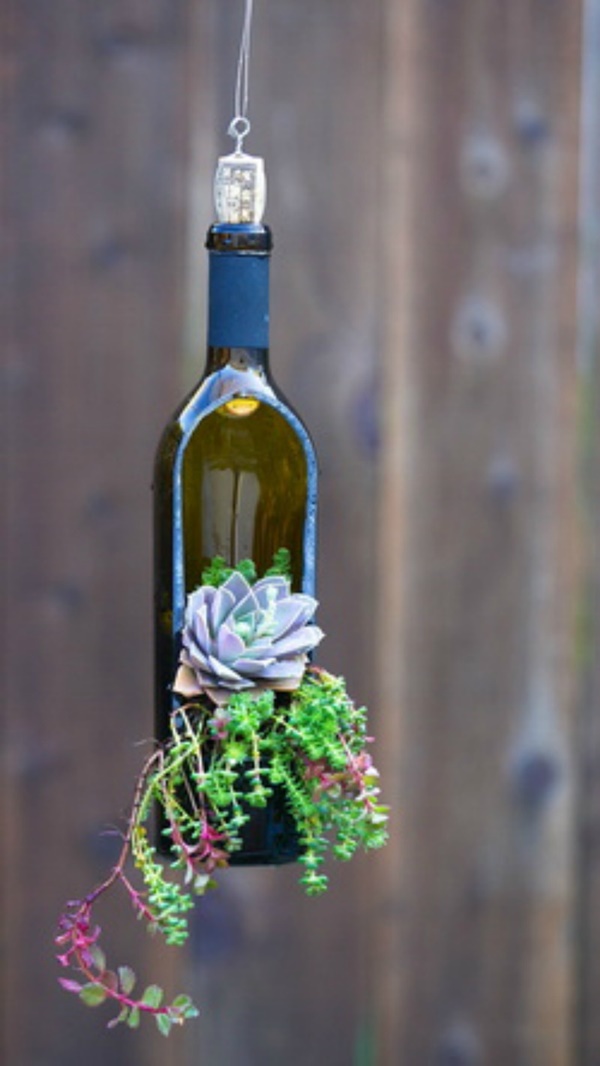 You can use the wine bottles to grow shrubs and other small plants into them. Buy a wine bottle holder so that you can place 4 to 5 bottles in one place. Now, plant different types of seeds in them, and see how they grow individually, yet look so beautiful together. You can also cut the bottle into two halves horizontally, and place them on the floor, put some mud and then grow plants in them.
Use It As A Serving Plate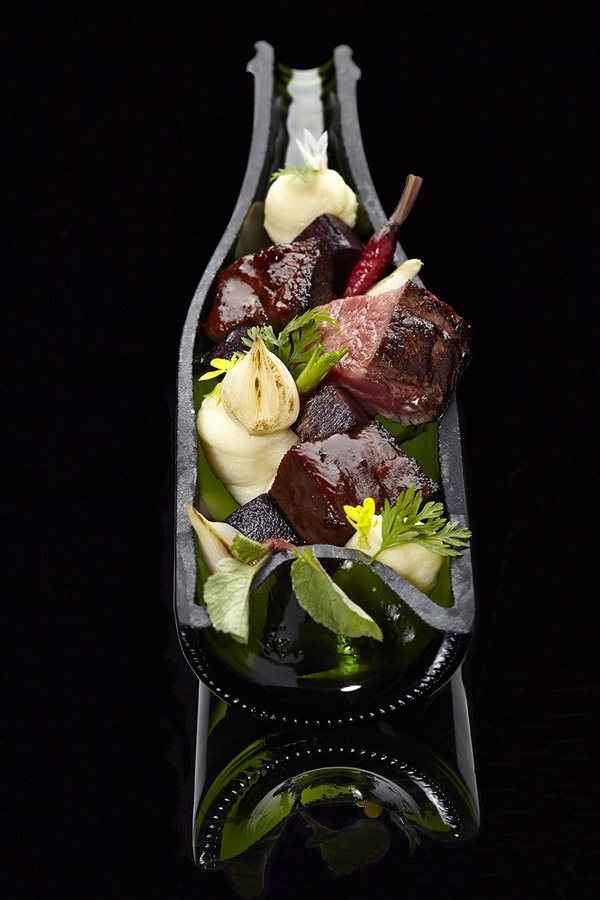 Now, this is something I have personally experimented, and my guests have loved it. Cut a transparent wine bottle horizontally into two halves. Ensure there are no sharp edges and your serving plate is ready. You can have seafood in it or you can also serve salads.
Feed Animals Through The Glass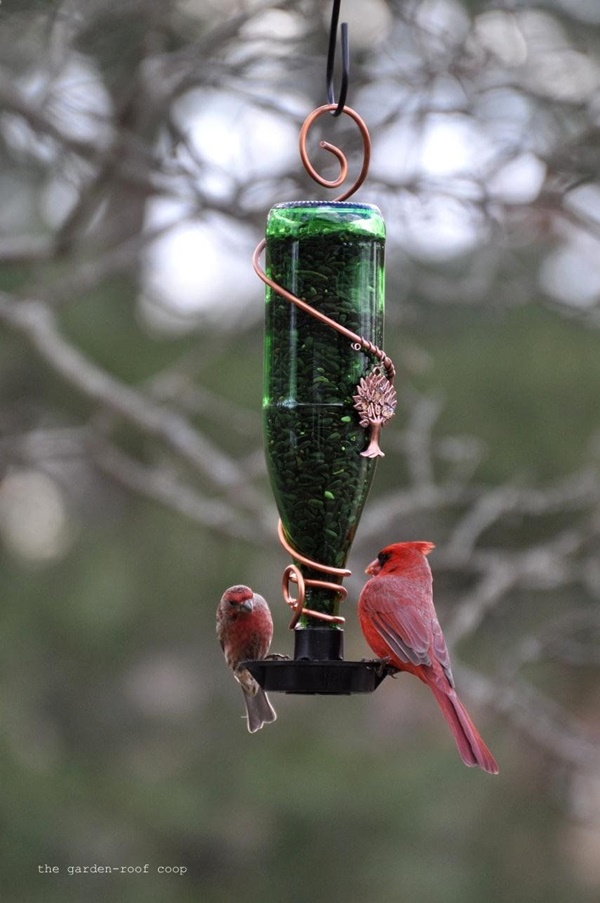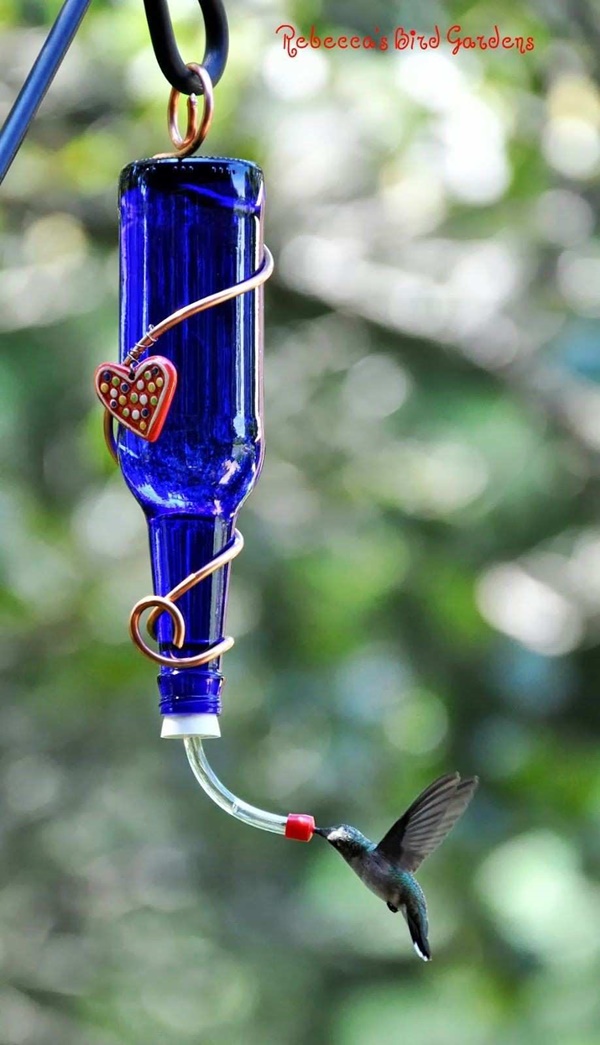 This is a simple yet Amazing Wine Bottle Sculptures Ideas For Home that you can make out of wine bottles. Just turn the bottle upside down and tie it with a rope on a stand in your garden. Now, place the cork at the opening, with a small hole in it. The hole will be attached to a pipe that has a small inlet for birds to suck in water when they want. Ensure that you fill the bottle at least half so that the water flow is not too much or too less.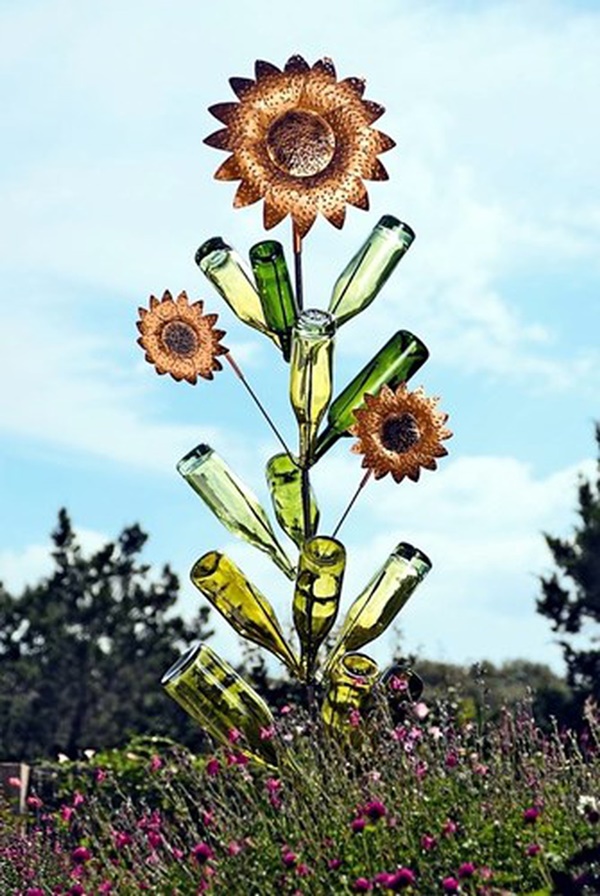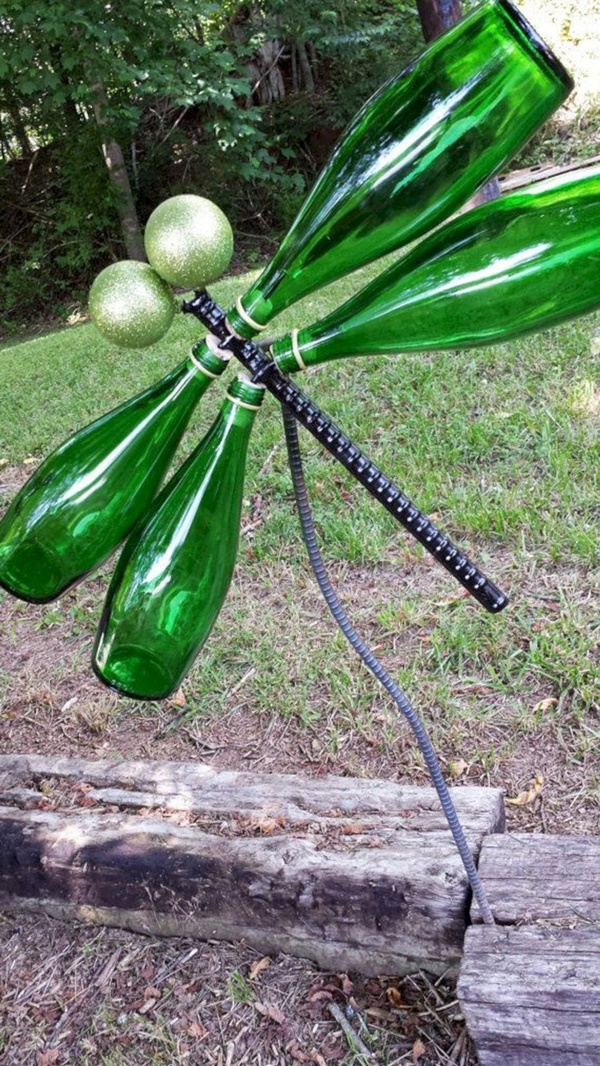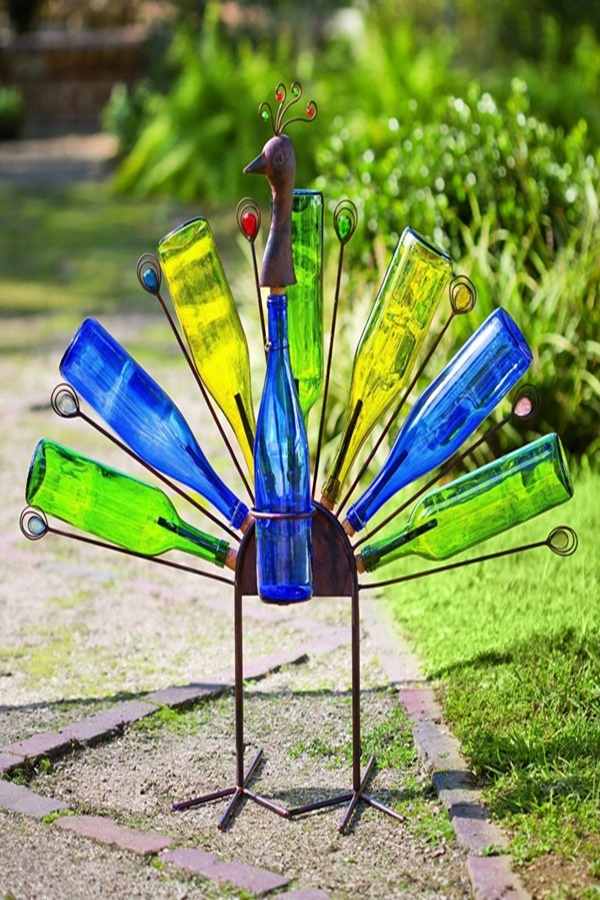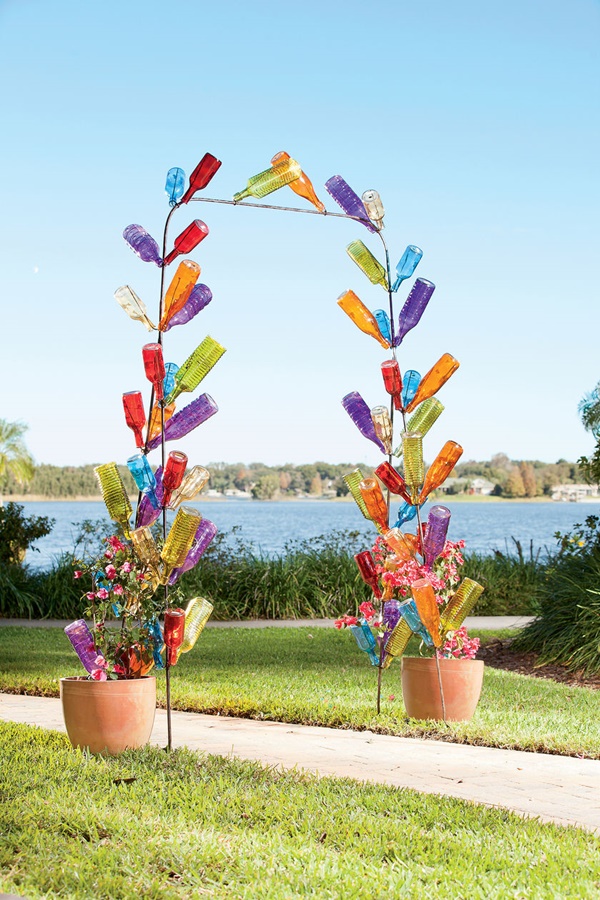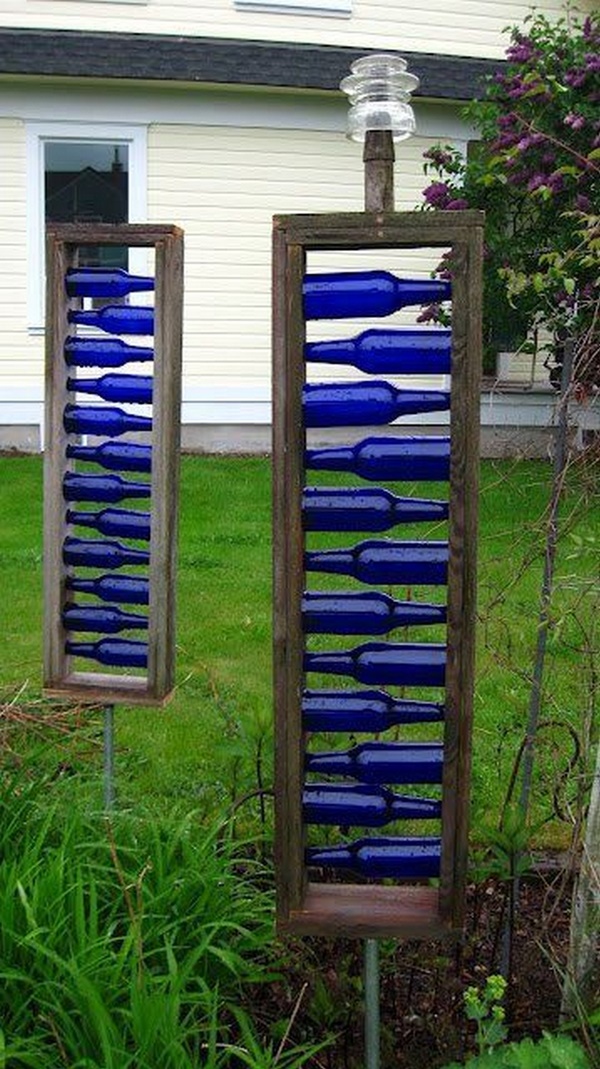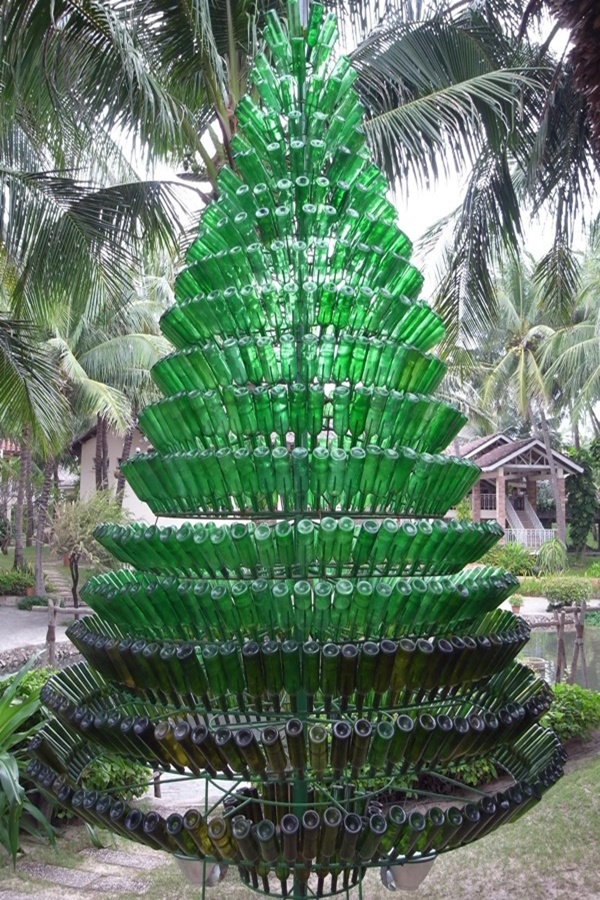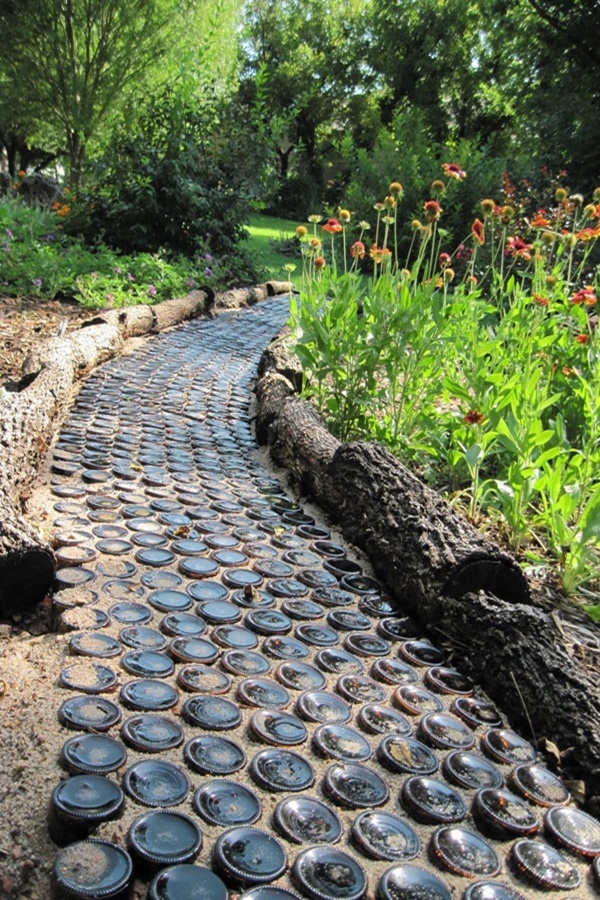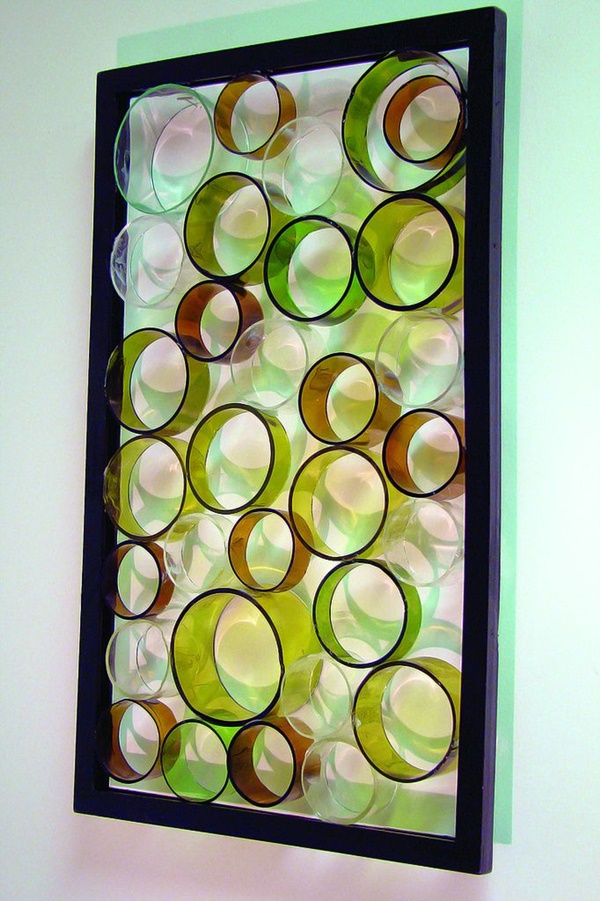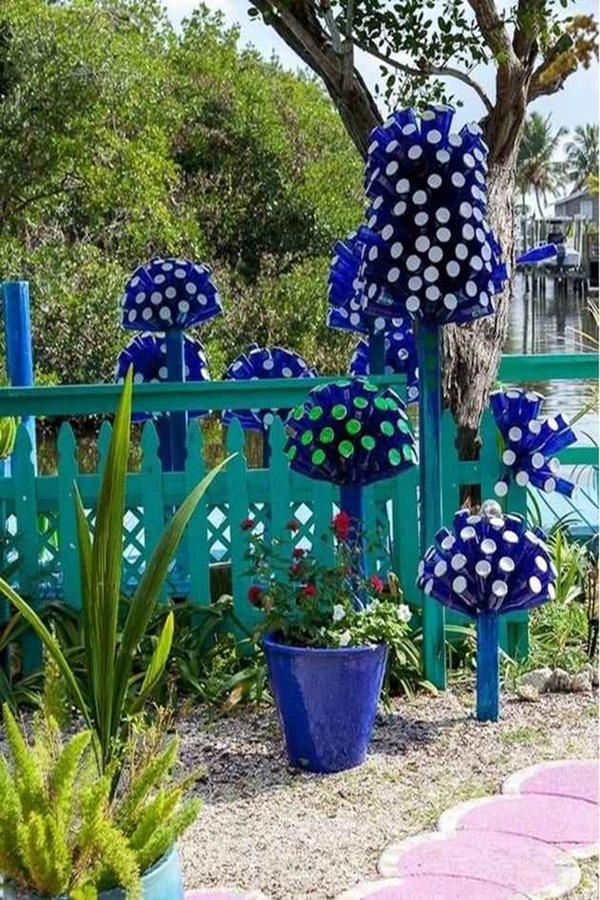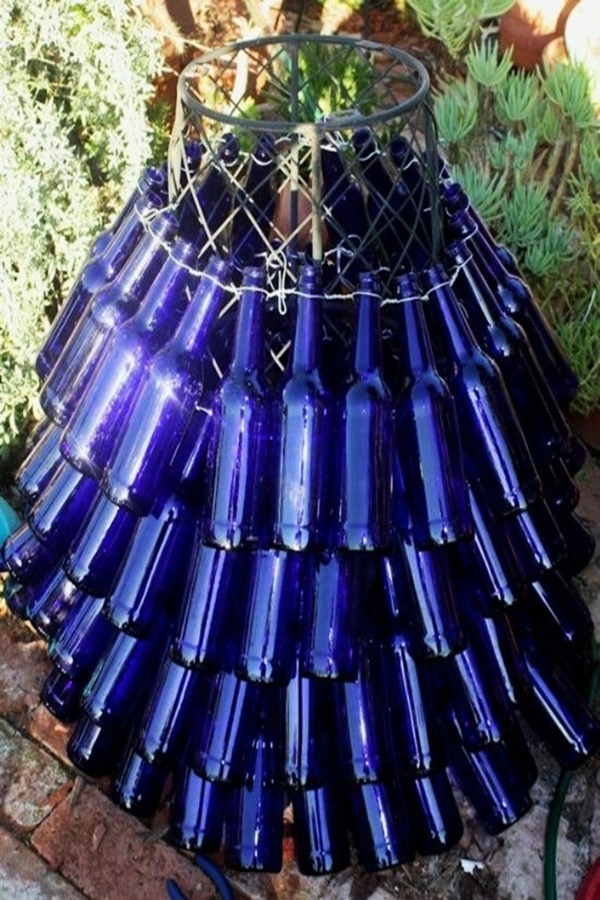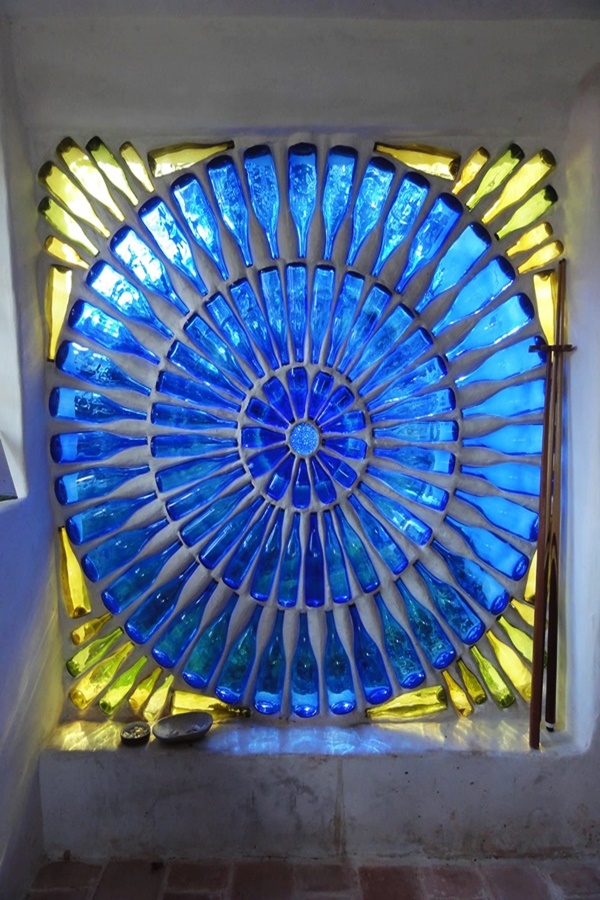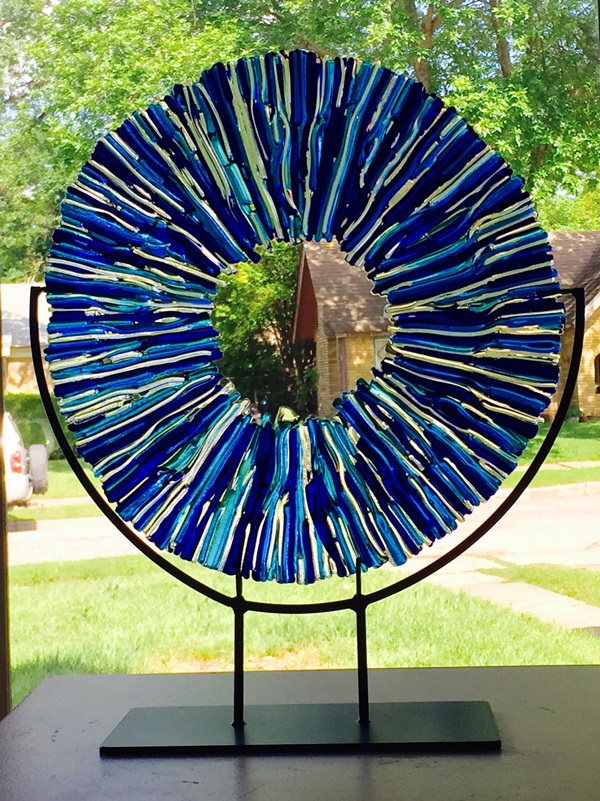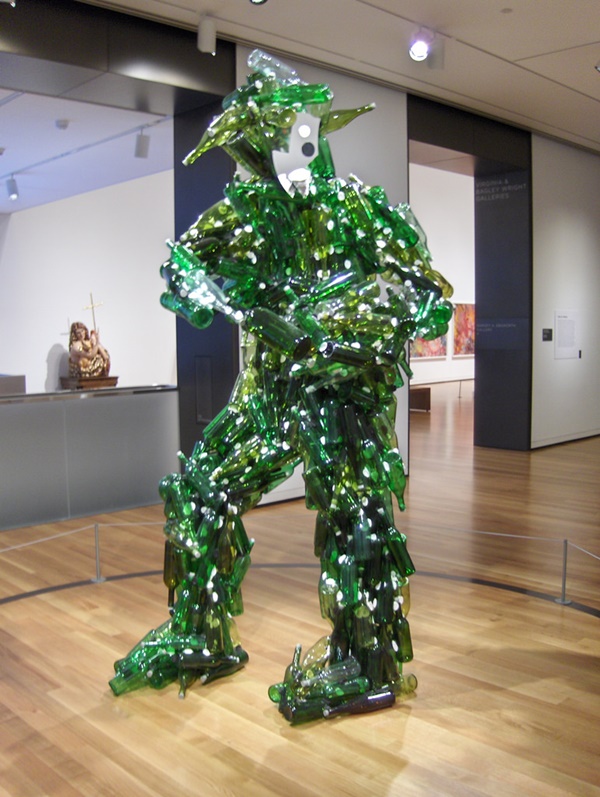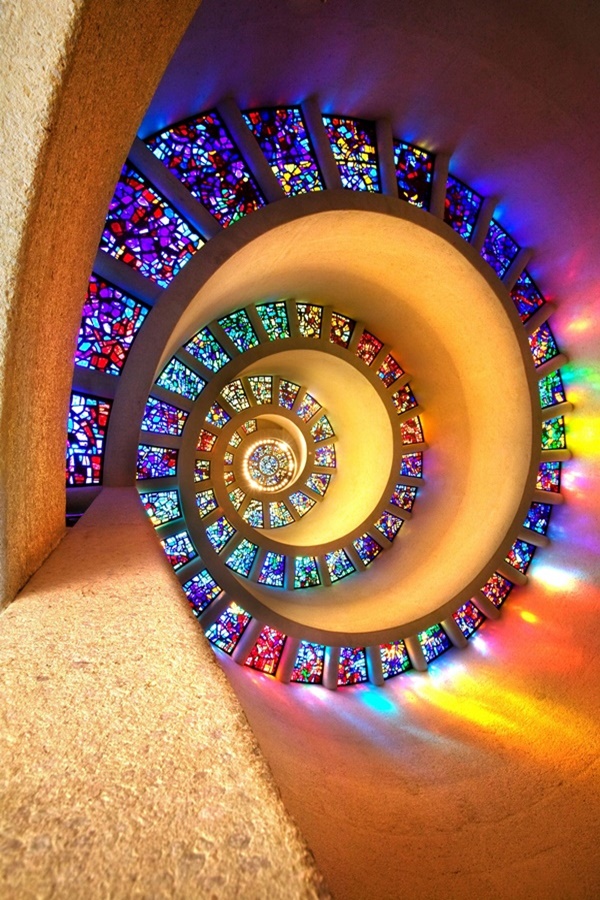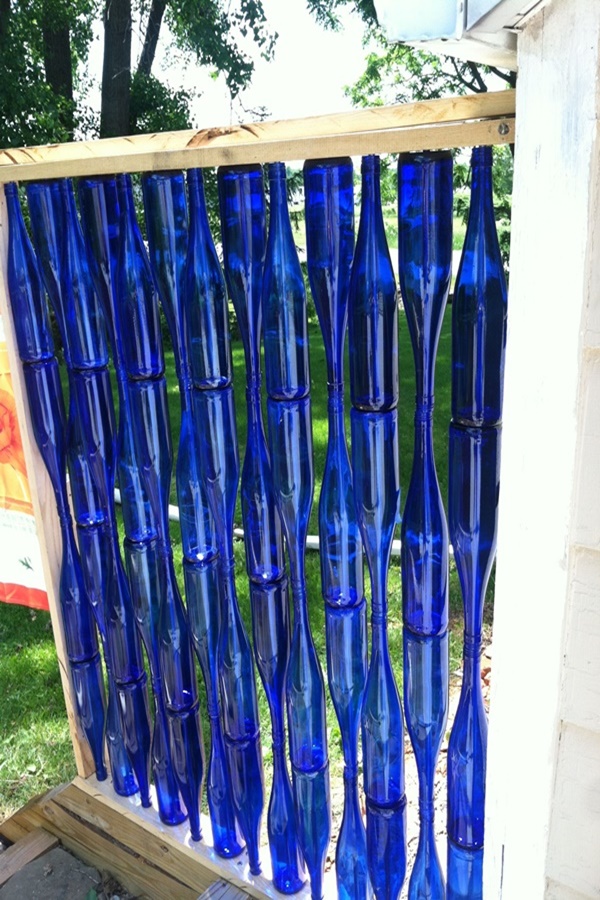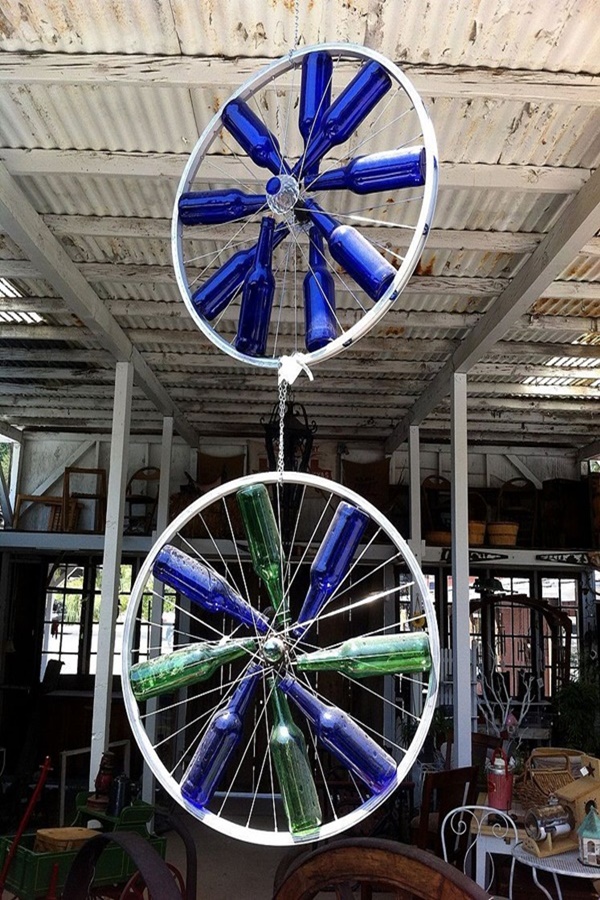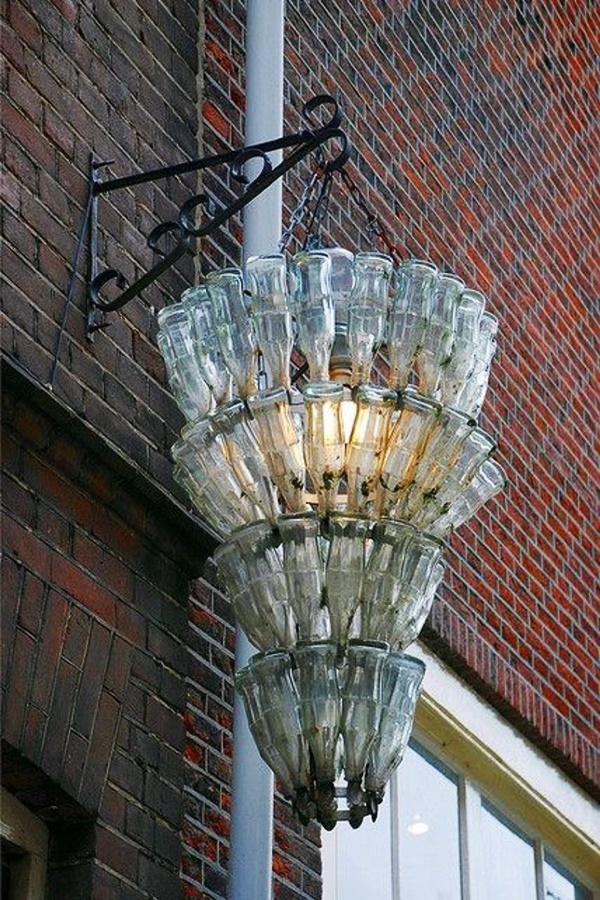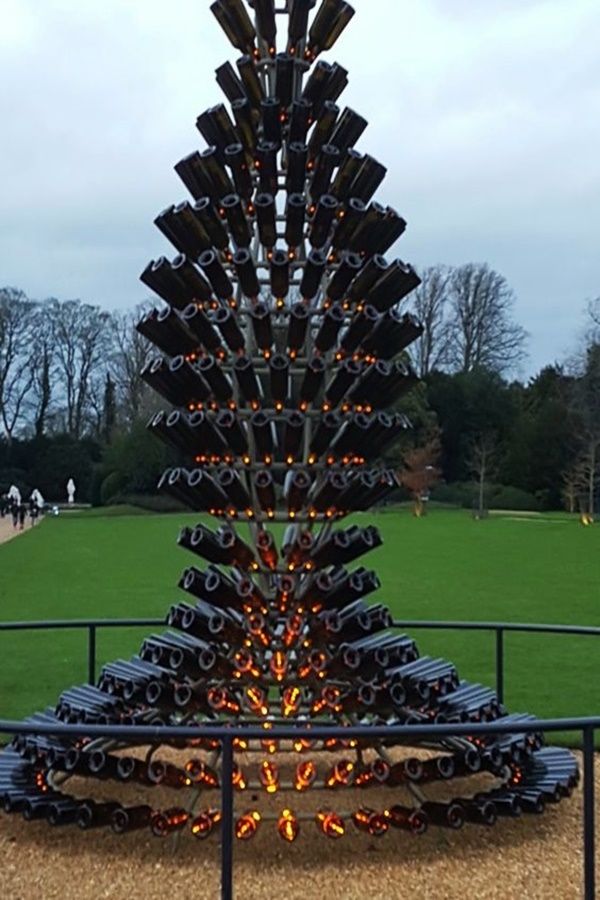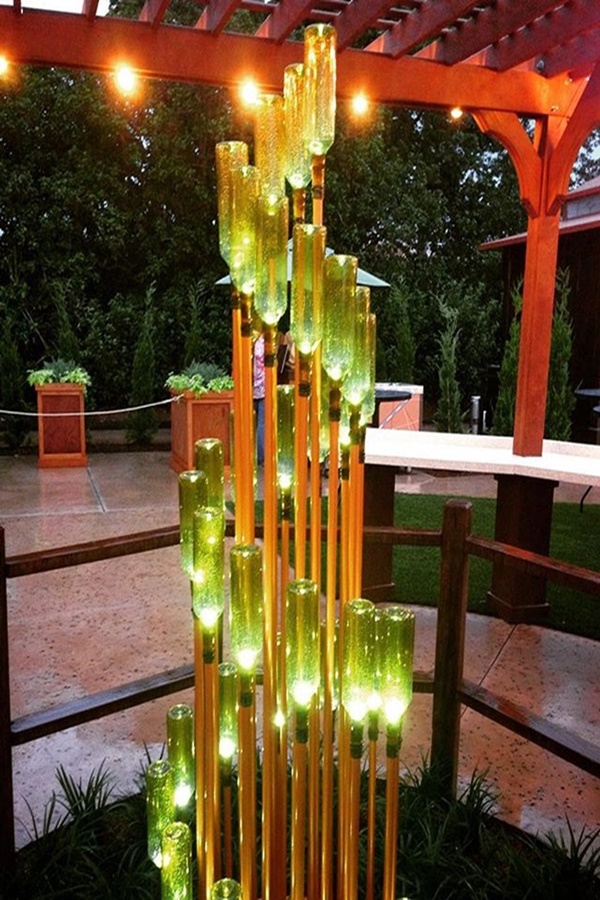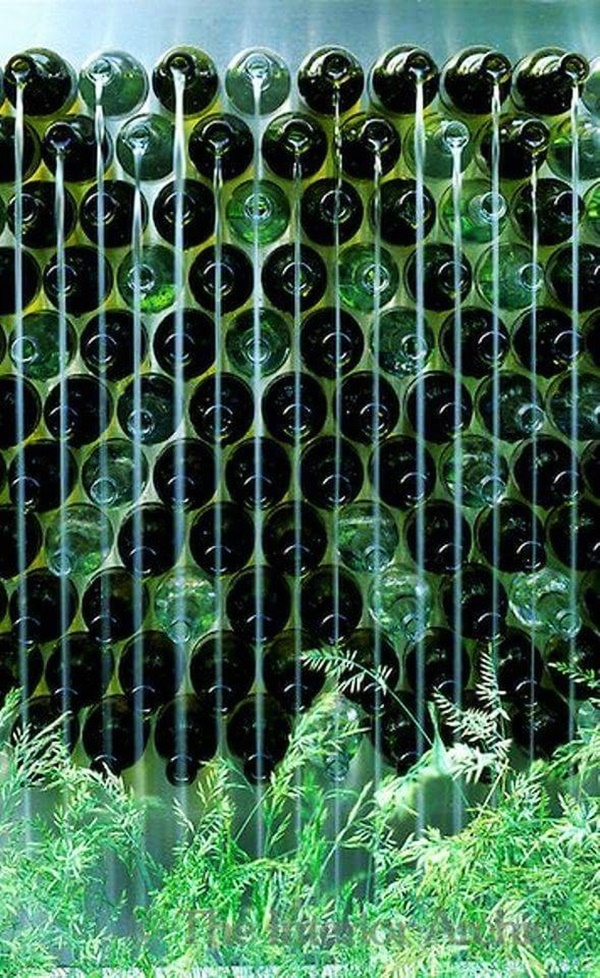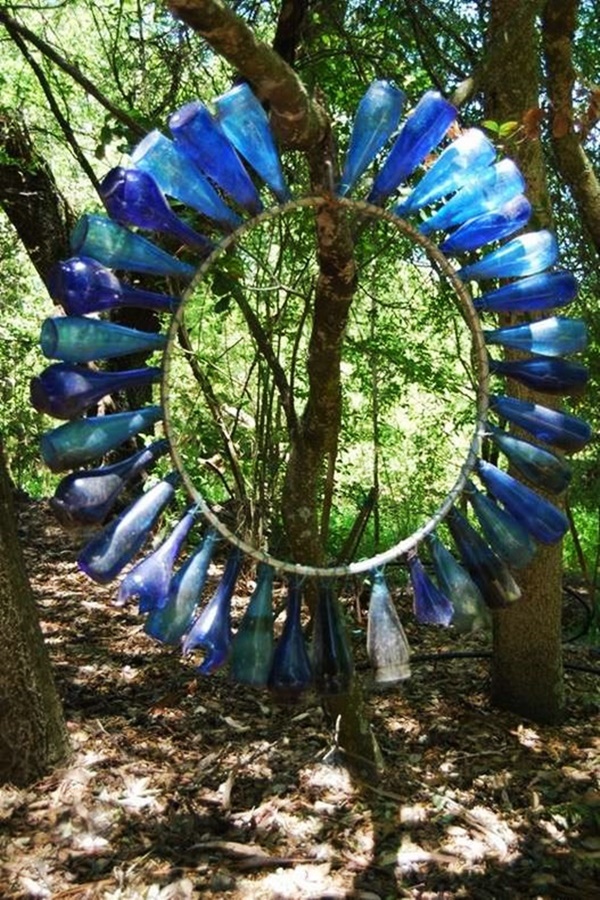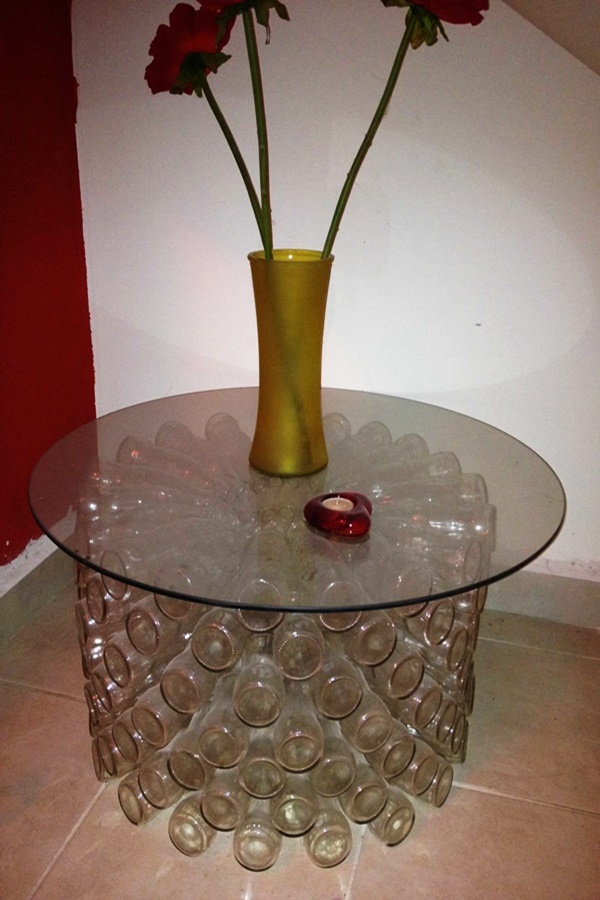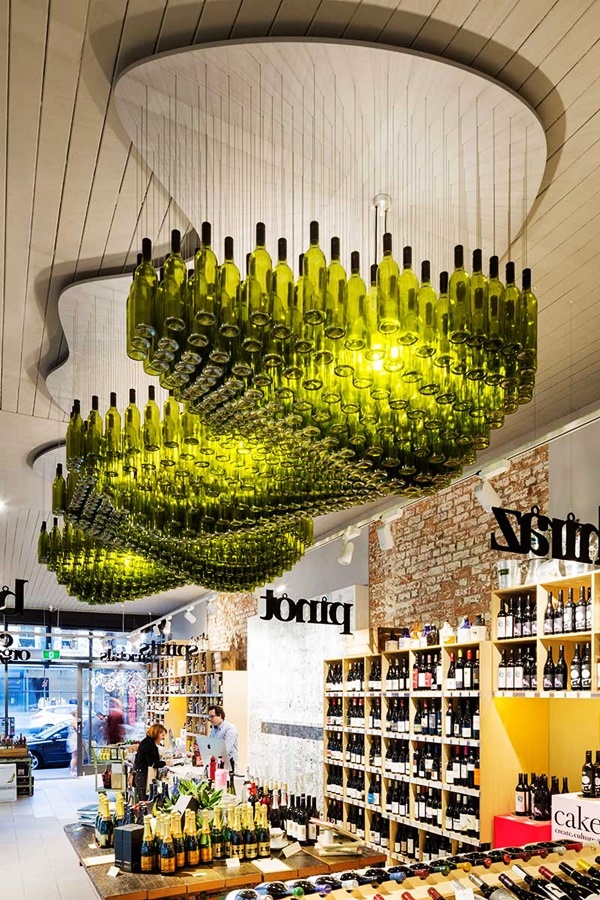 Recycling several plastic materials, have now become a trend these days. Have piles of plastic bags here and there, pull out your creative skills and make these DIY Plastic Bag Recycling Projects work well for your kids.
You can also use wine bottles to make DIY centrepieces inspired with these Amazing Wine Bottle Sculptures Ideas For Home. Stunning idea, it is, for your living room. You can paint over them, stick different patterns and arrange them in a row. However, the only thing you will have to take care of is – since these are glass, wherever you are going to place them – they shall be out of reach for children and pets to ensure safety. Happy sculpting my friends!