Well, you may like it or not, but washrooms are surely an essential part of your house. Even when thinking of the interiors of your home, we are sure that you always include this part as well. These days, there are different patterns and designs that people can get for washrooms – you can use different kinds of tiles and room décor ideas to have this place look as elegant as the rest of the house.
Here are varieties of Porch swings available in the markets. From wooden to wicker porch swings, there is the number of them which require beautiful porch swing home installation in the right way.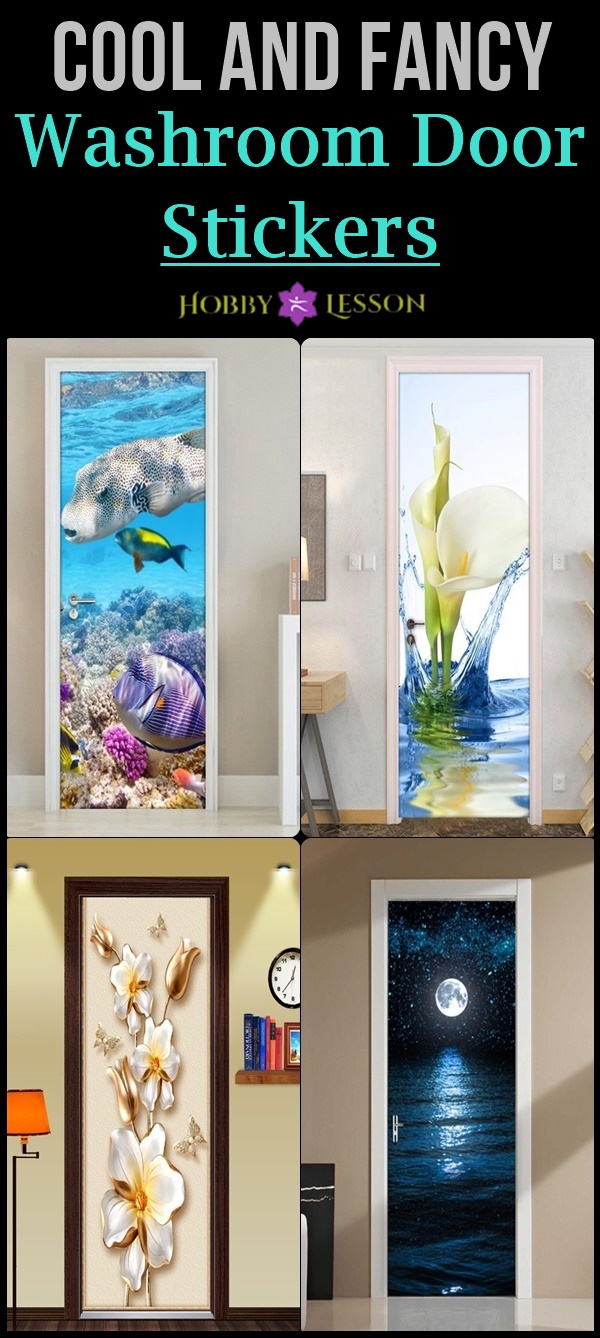 Now, if you are someone who wants to go out of the box and have some really cool and fancy washroom, and do not want to leave the door of it as well, then what are you waiting for? Here, today, we bring to you Cool and Fancy Washroom Door Stickers, that you can acquire from outside, or you can get made too.
Cool and Fancy Washroom Door Stickers
Leading To A Sea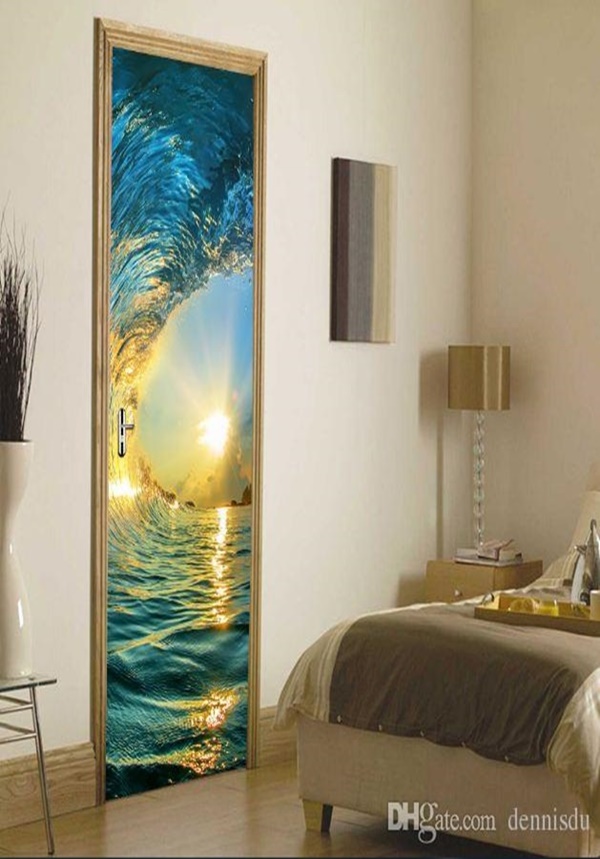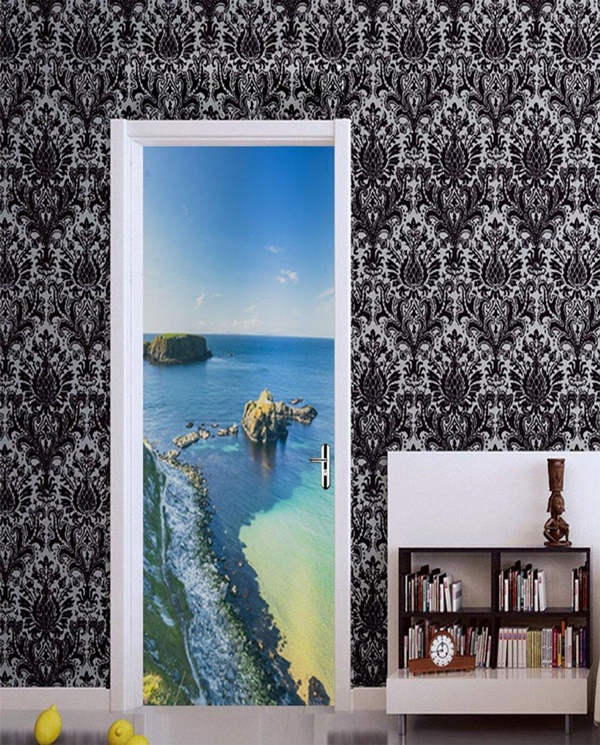 Too clichéd right? Well, these look quite cool as a washroom door sticker. The sticker will be placed in the middle of the door, where when you see from a distance, it will look like if you keep walking right into the midst of a sea of the fancy beach.
Quote It Your Way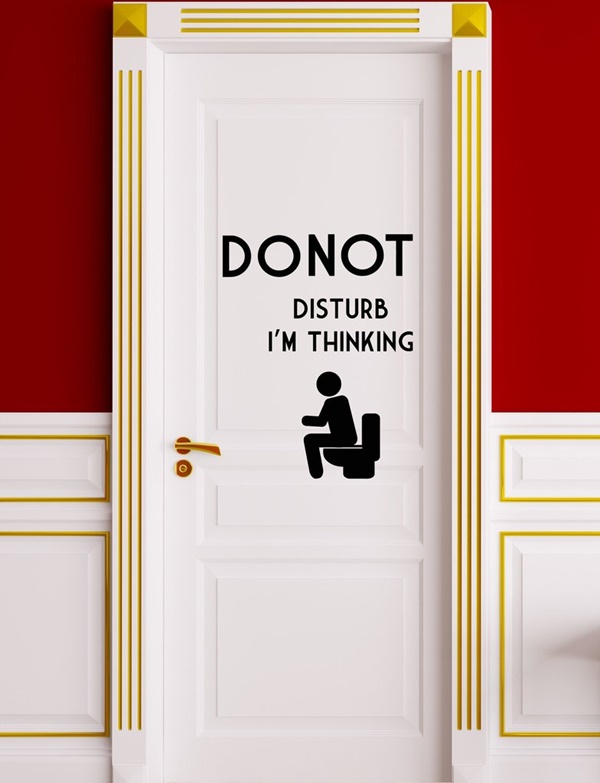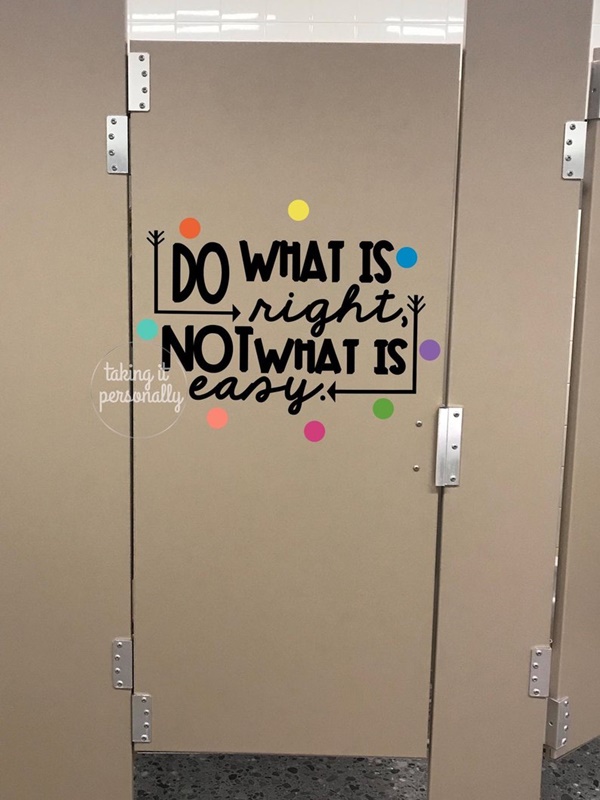 Looking for some Cool and Fancy Washroom Door Stickers, then opt for the quote stickers that can be easily made at home as well. You just need to nicely paint your favorite quote on a stick on paper and wait for it to dry. Now, just stick it anywhere on the washroom door and see how it changes the look.
Sea Animals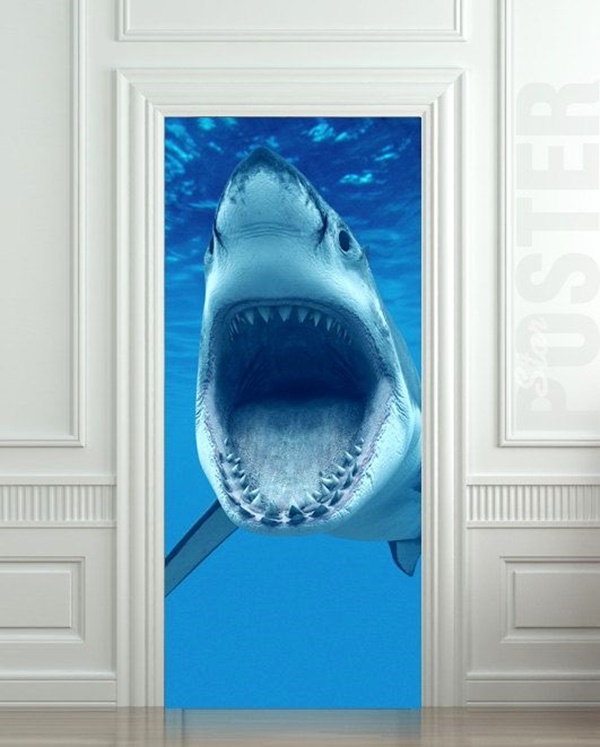 The sole reason for selecting sea animals here is because washroom is a place that has access to plenty of water. Hence, what better way than associating it with sea animals? Paint the door blue, like water and have stickers of sea animals in it.
Flying Away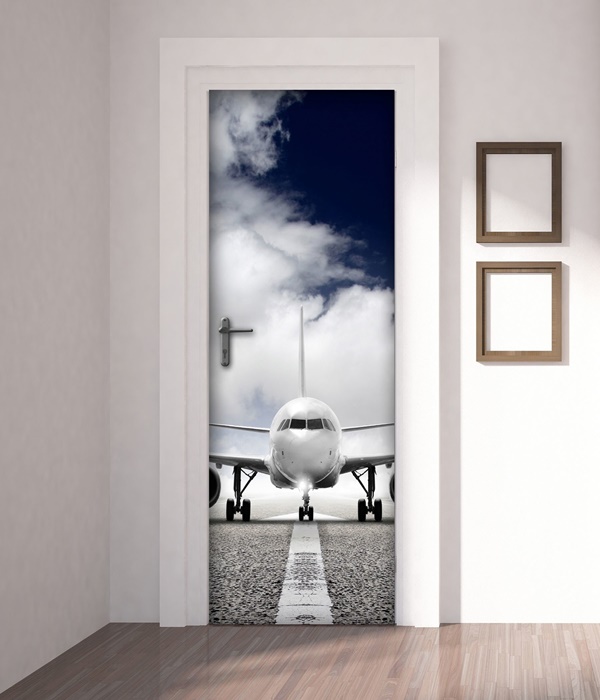 Get your washroom door painted grey and look like a runway for a flight. Now, get a sticker of a flight that looks like it is either going to take off or land at that runway that you have got painted. You can also go a little more creative by having some trees stickers at the side of the washroom door to look like a nice green runway for flights to take off.
Here we have some Popular Front Door Paint Colors which will Make Your Neighbor's Jealous.
Go Minimal With Flowers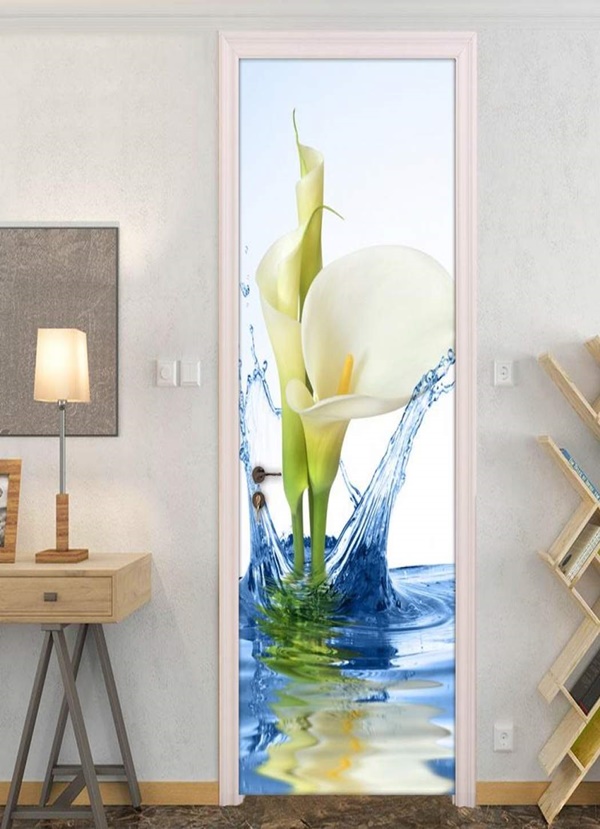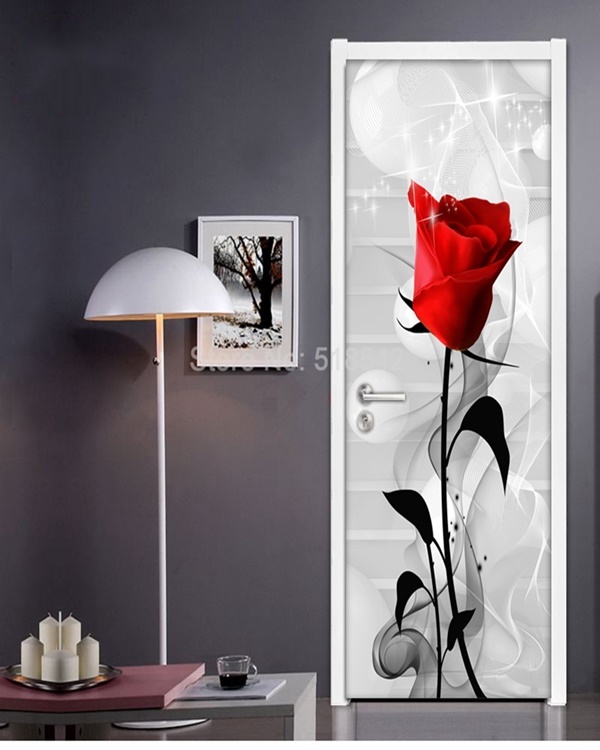 If you are someone who would love to add the touch of flowers everywhere, because you think flowers are the most elegant, then here we are – with a cool and fancy idea with this element too. All you have to do is buy some really nice flower stickers and stick them in a pattern that you like. You can choose from lilies to sunflowers, as per your choice.
The Unicorn Designs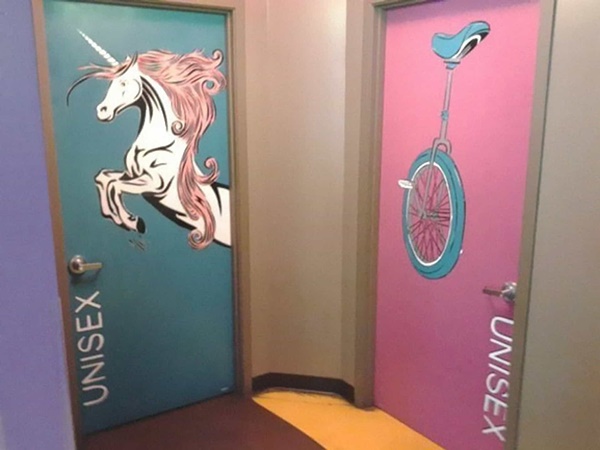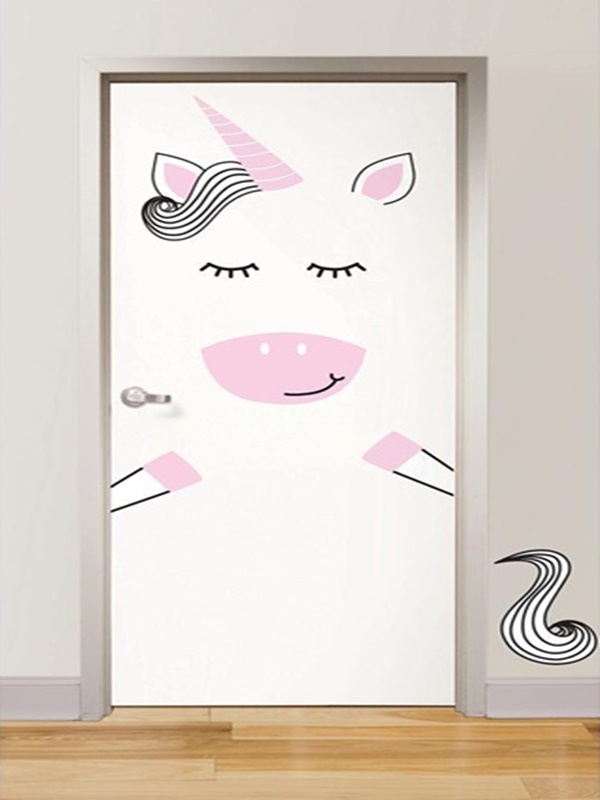 You have kids in your house and they love fancy animals, the unicorn is the one that you must finally choose. In fact, you can go creative here by painting this all by yourself. If not, buy separate stickers and stick them on the door. Cover the whole door such that it looks like your personal unicorn is happily resting on the washroom door.
Nothing can be the best that the combination of a cup of tea and melodious friction of the chimes in a garden. Though you believe the ancient Feng shui culture or you're don't have faith in all those things, this percussive instrument can give you a lovely vibration of sounds in your ear. So before trying one for your home, you should have a look at all these beautiful DIY wind chime designs to try.
A Magical Tree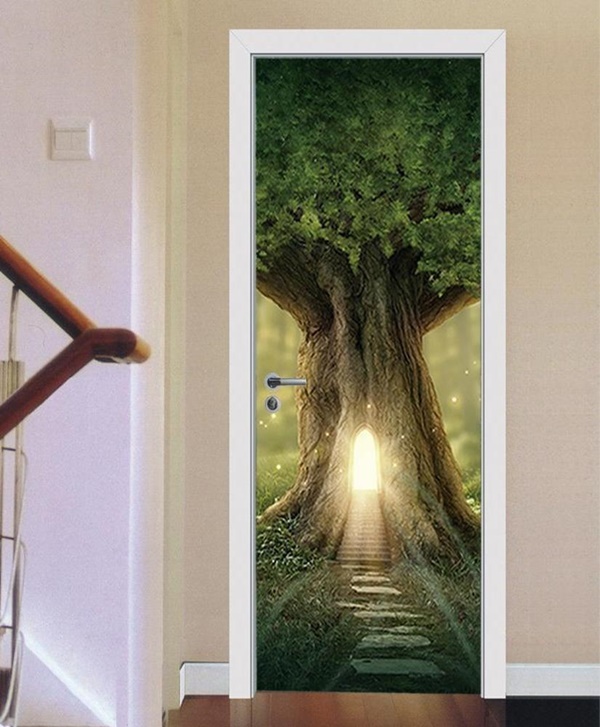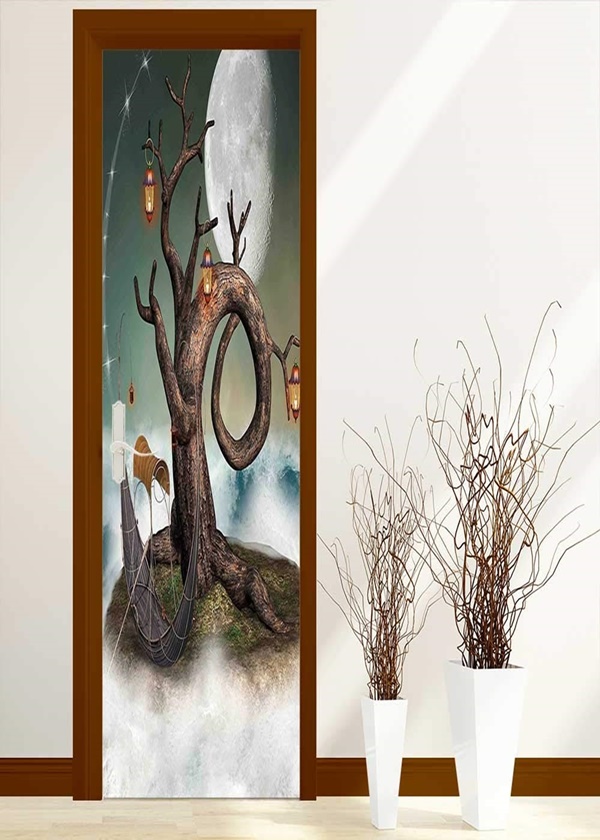 Take the measurements of your washroom door and then buy a tree sticker that fits it perfectly. Let not the door show at all. Now, how will you make it look like a magical tree? In the middle of the tree, in the trunk, either you can paint a door that opens into a magical land, or you can simply get this kind of sticker customized.
A Lift Door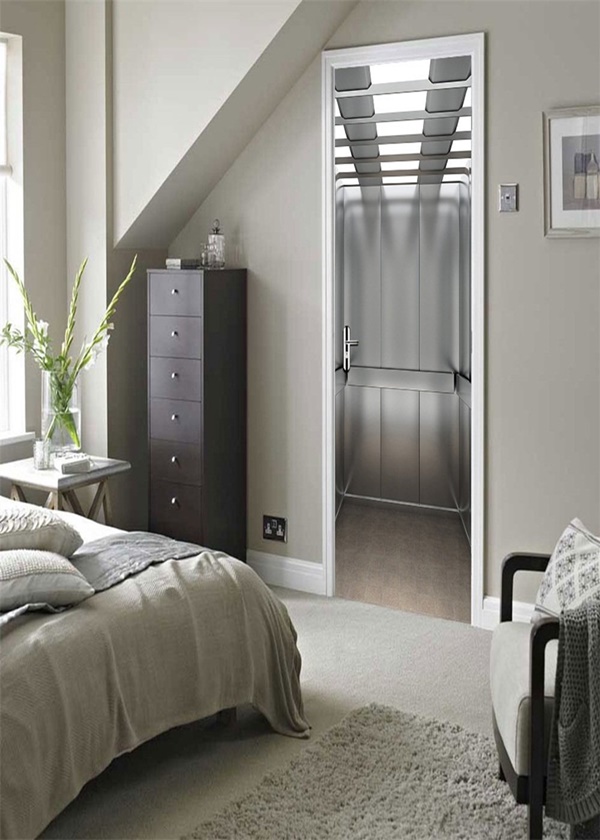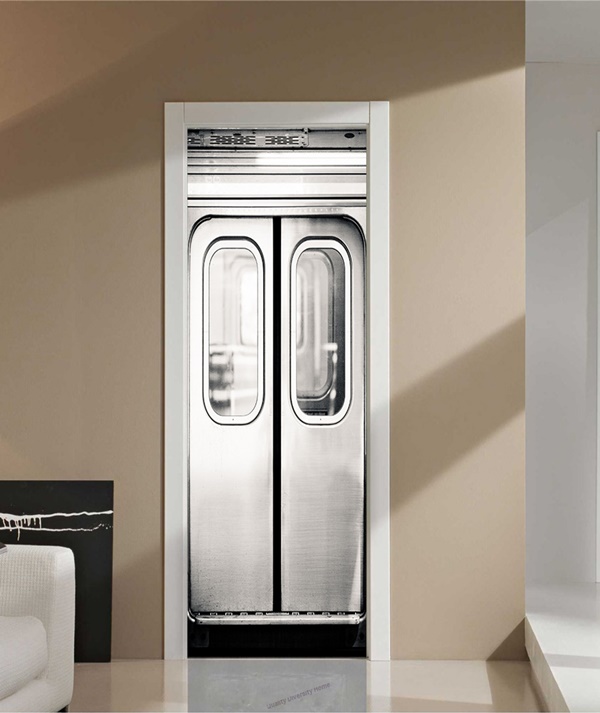 Now, this is quite some fancy stuff. Invest in a sticker that looks like a lift door. You can have two different stickers each opening on either side or just one sticker that gives the complete look. Cover the door fully, such that when you open the door of the washroom, it looks like you are opening the lift.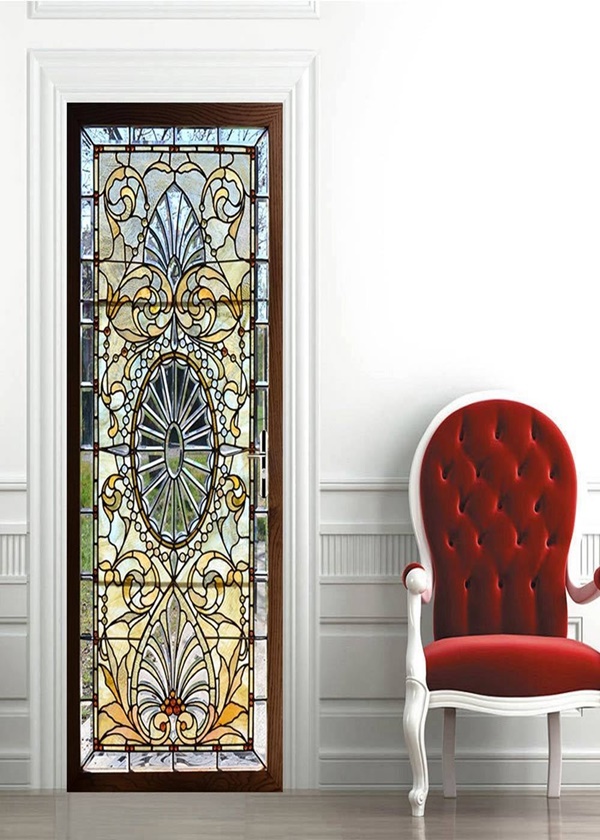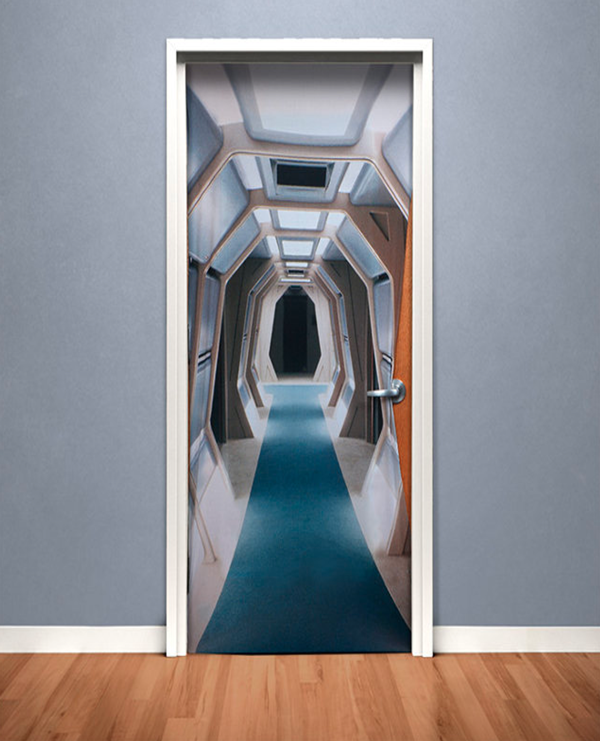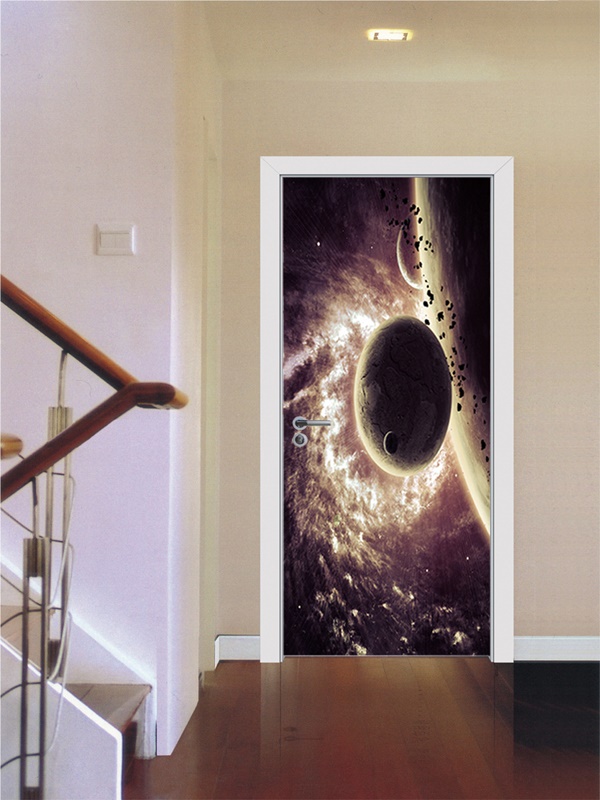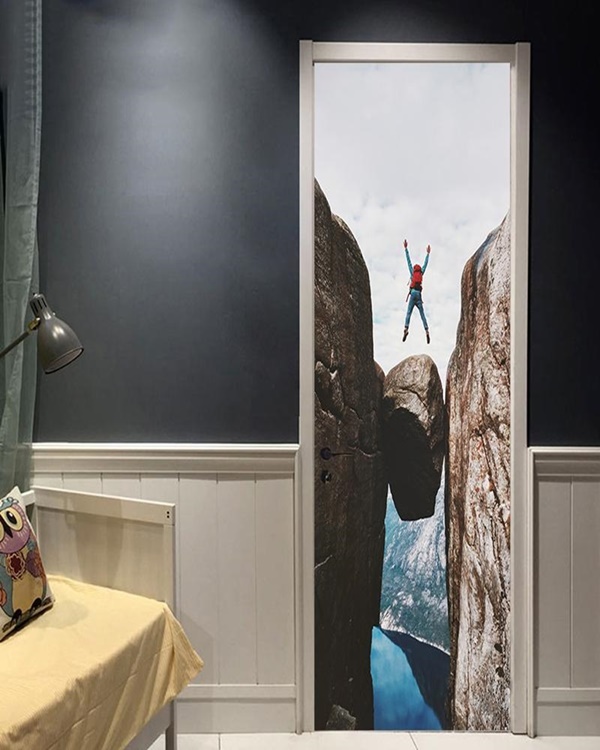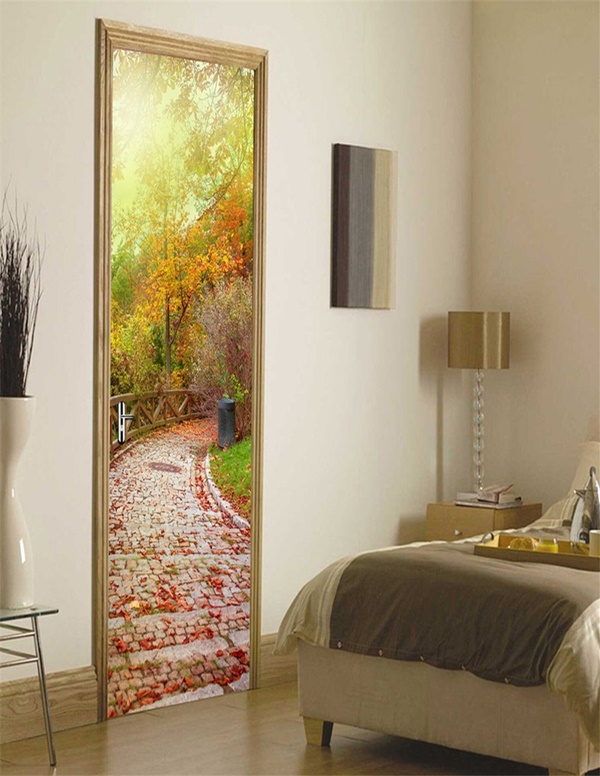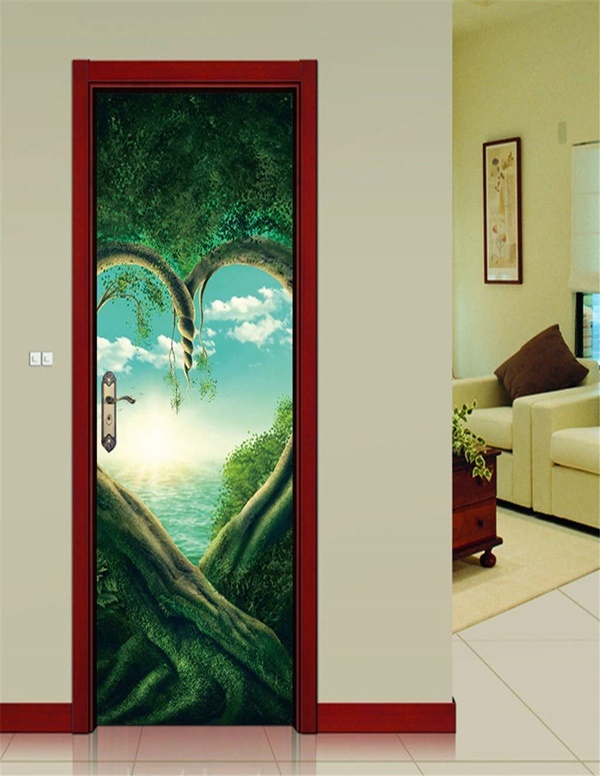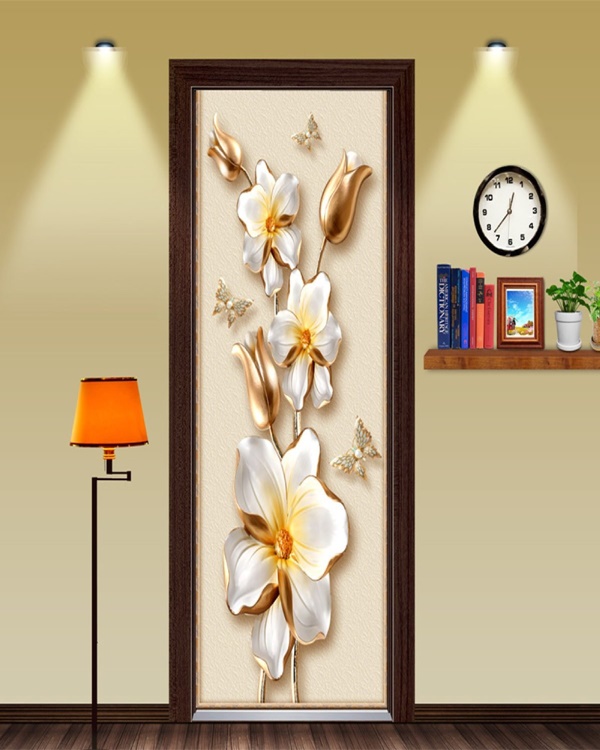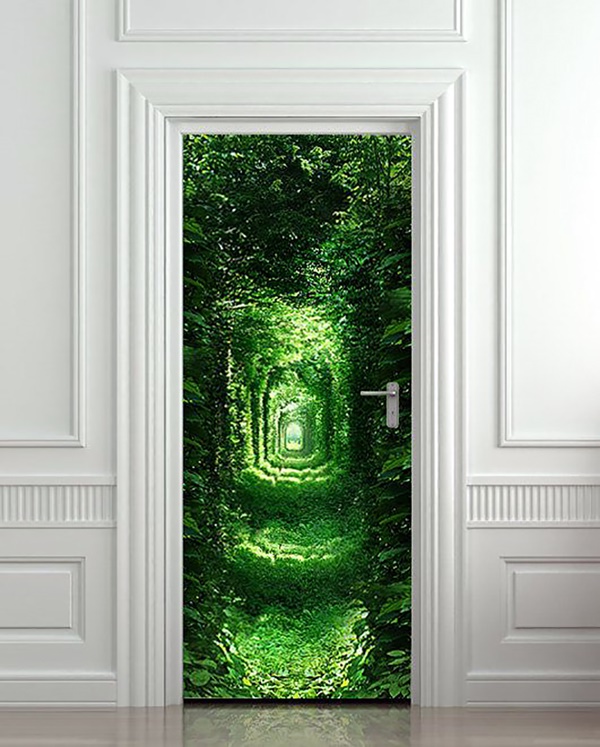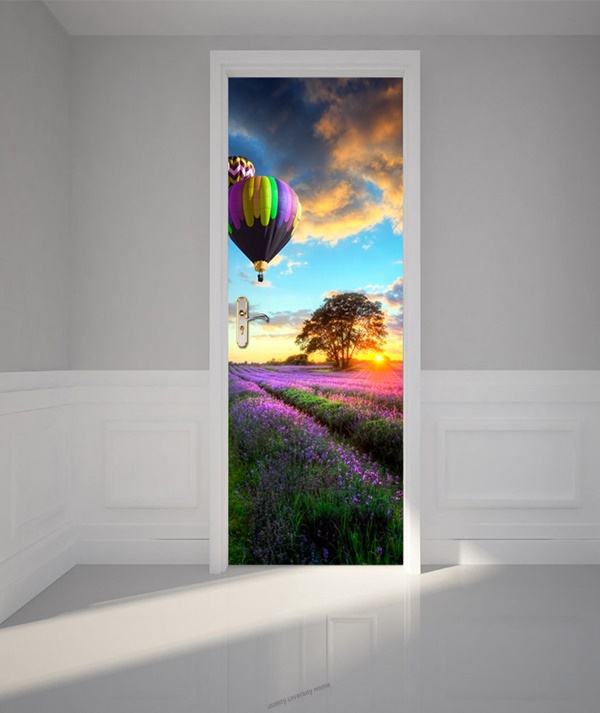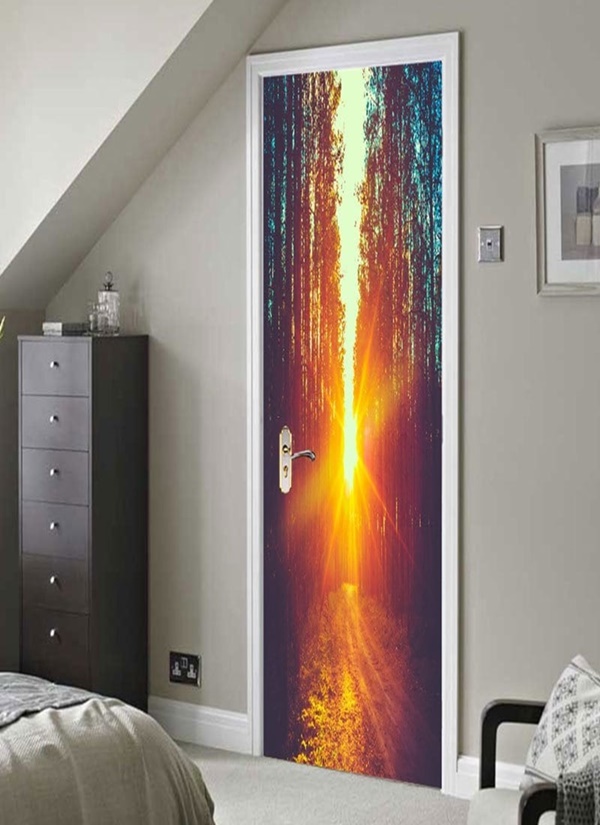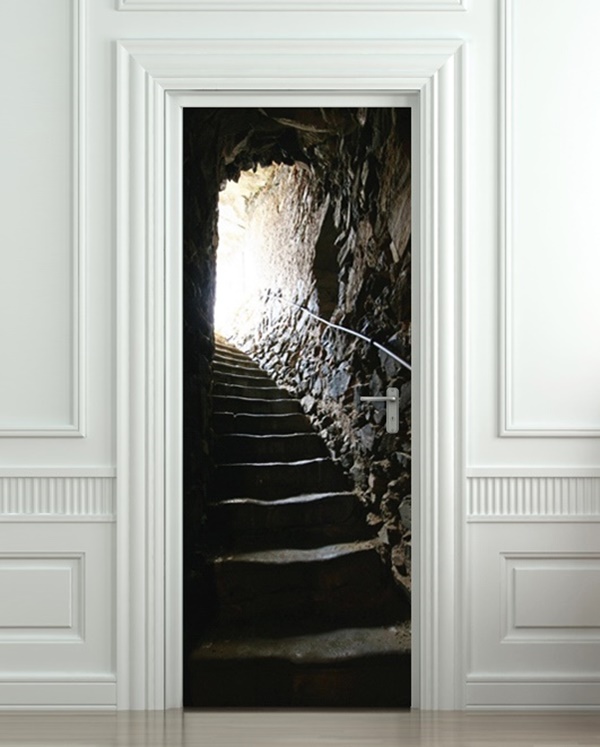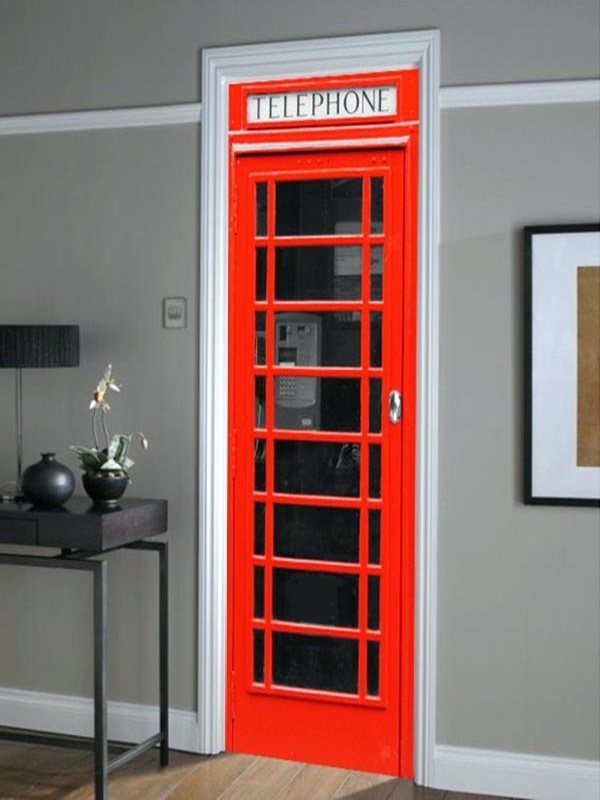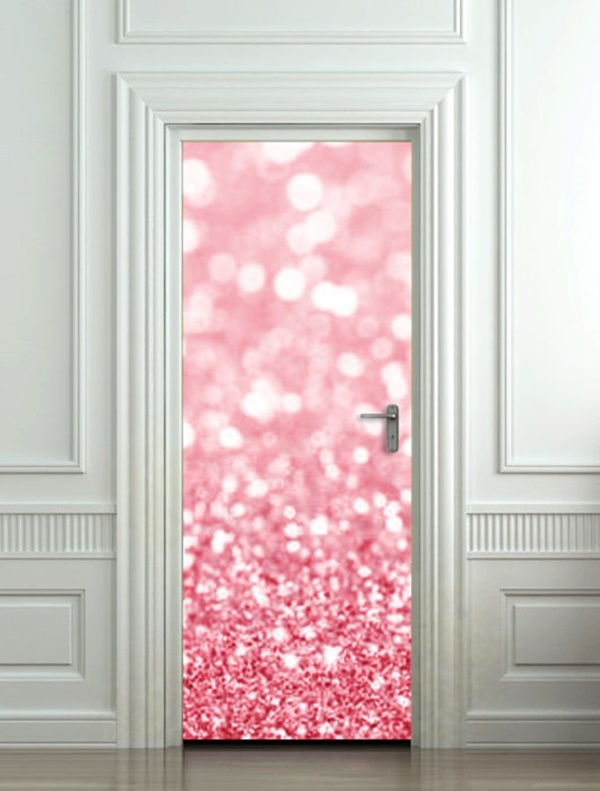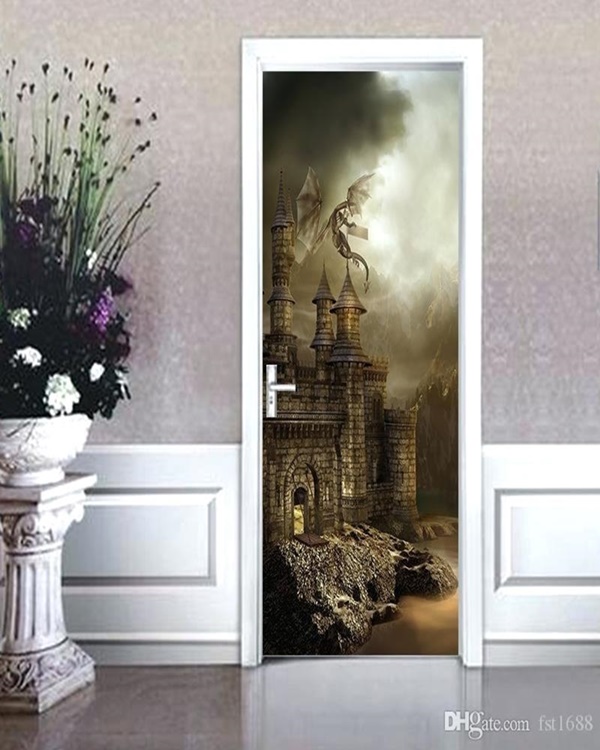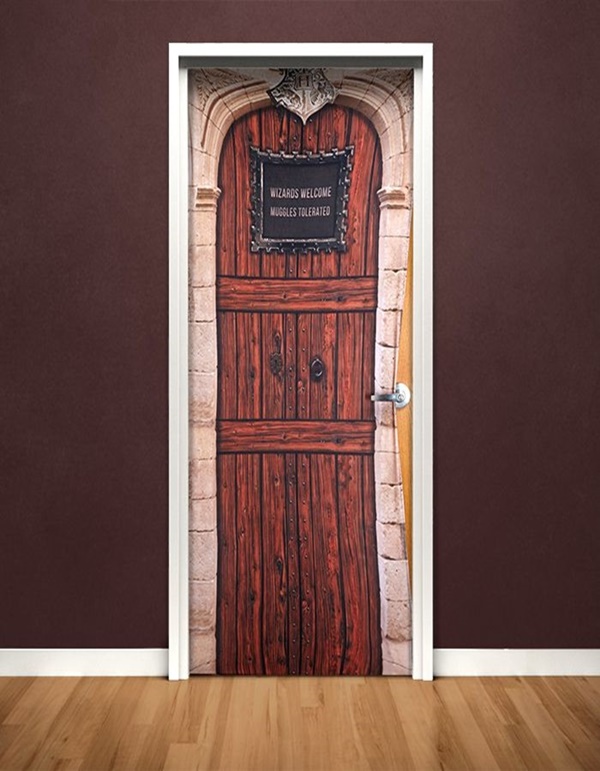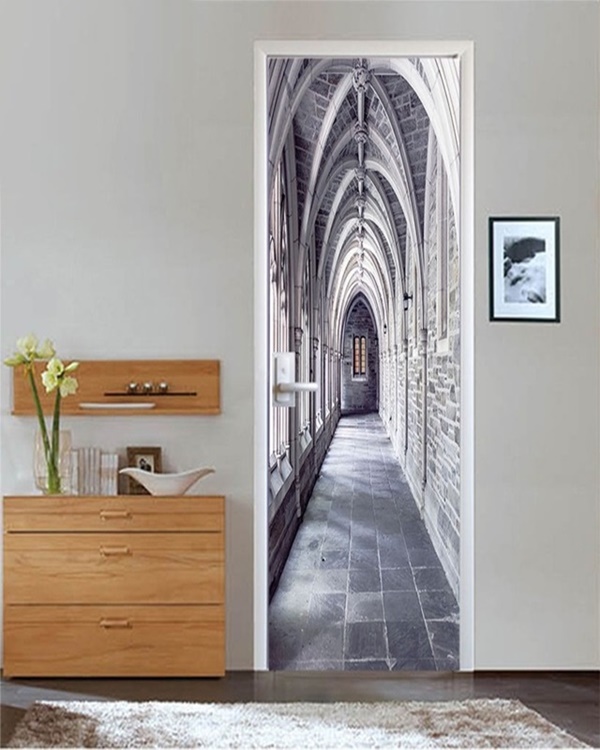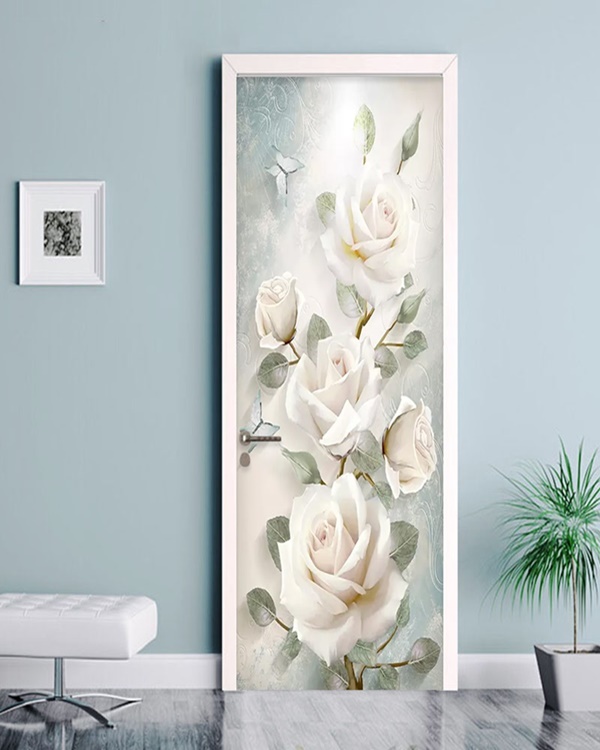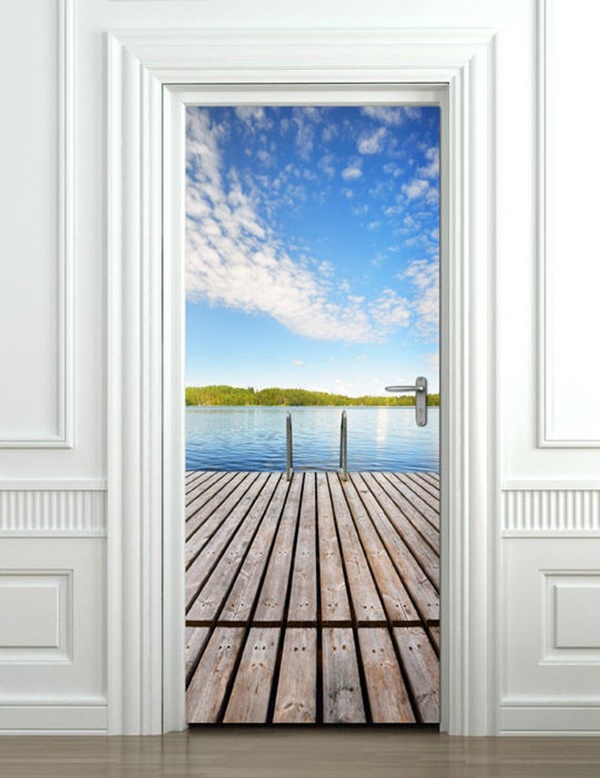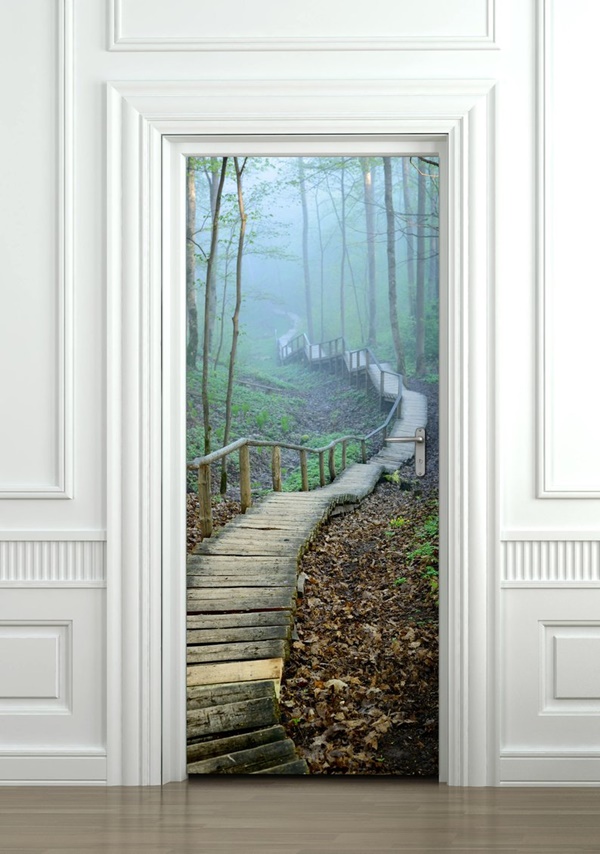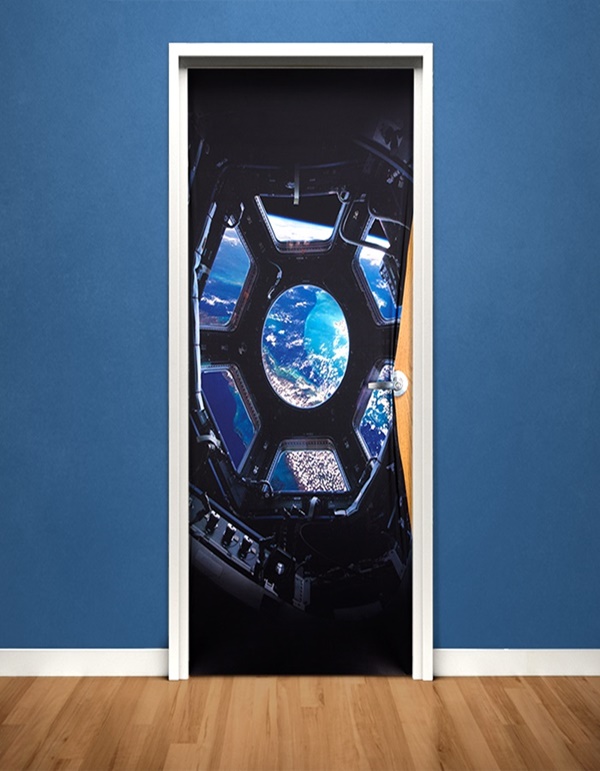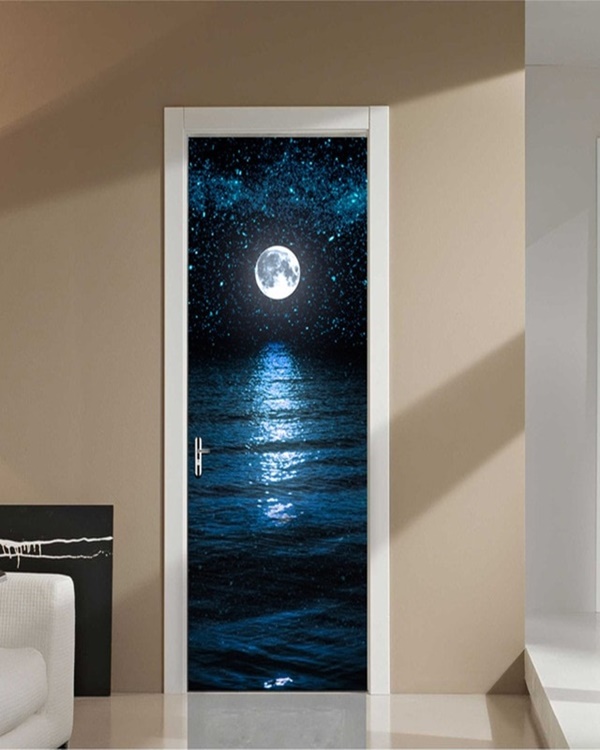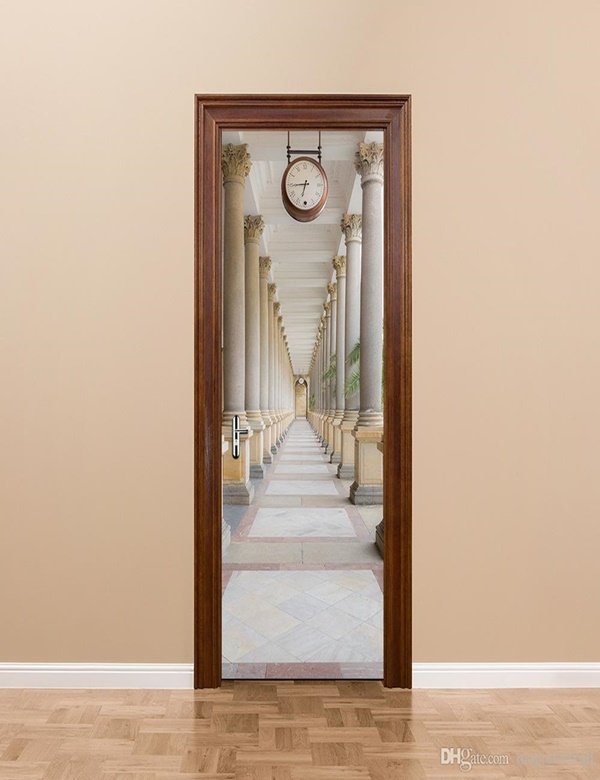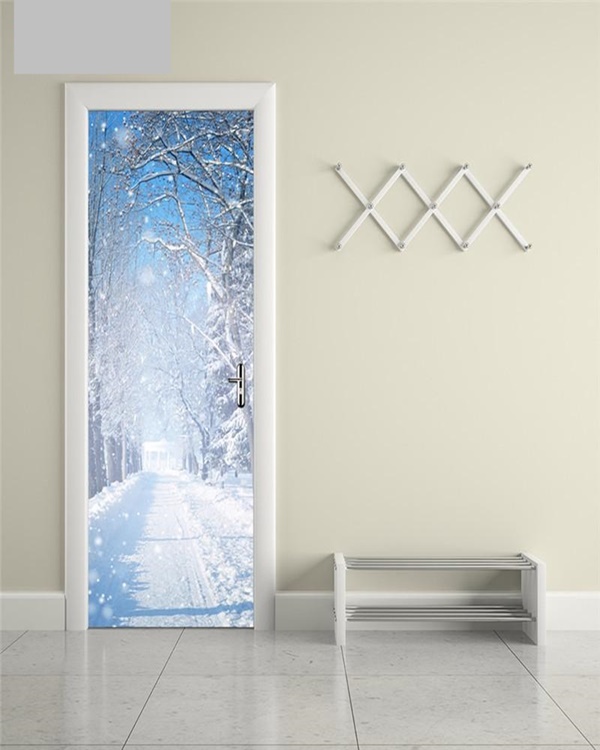 If you are new into this form of painting, you should have a glance at this whole article, as it will guide you to make something amazing throughout your home. Have a look at these cool examples of using chalkboard paint in your house.
Thank us later, and get going with these Cool and Fancy Washroom Door Stickers right away peeps!