Have a girlfriend? And forgot to arrange gifts for her birthday? Oh shit! Ok, don't just get panicked. It is not necessary that you have to always buy gifts for your girl. Man, why don't you try some DIY gift ideas? They require unbelievably less time and do not even cost you that much. And one fact is that your girlfriend will love your effort and love for sure if you try some DIY stuff as buying something is easier than making something. So just don't be panic stricken if you have forgotten your girlfriend's birthday as in this article we have just come up with some DIY gift ideas when you forget your girlfriend's birthday.
1 Hour DIY Gift Ideas When You Forget Your Girlfriend's Birthday: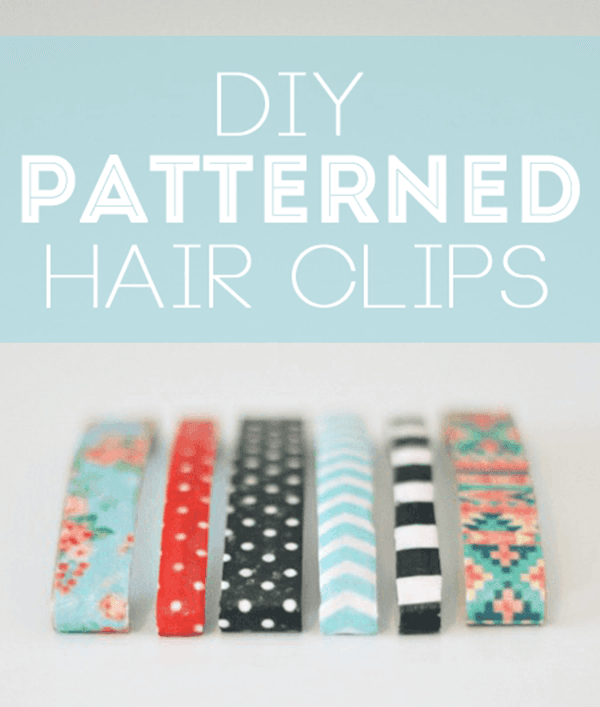 Be sure about it that every girl loves to play with pretty hairstyles and hair accessories. So try this patterned hair clips. They will be done in no time and all you need is some mod podge, hair clips, pieces of patterned paper and a sponge brush. Make a bunch full of them and your girlfriend will love your unique gifting idea.
2. DIY Star Trek Spock Phone Case: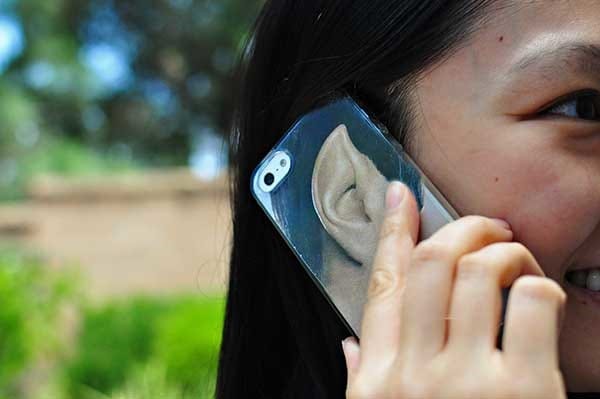 This is insanely easy and finishes within 1 hour. If you have tried making the clear phone cases earlier then you will find it easier. If your girlfriend is a fan of Star Trek series, then just gift her closing your eyes and you can surely wait for a kiss on your forehead. Just use an image of Spock which you can find easily online and the rest you will get from this tutorial.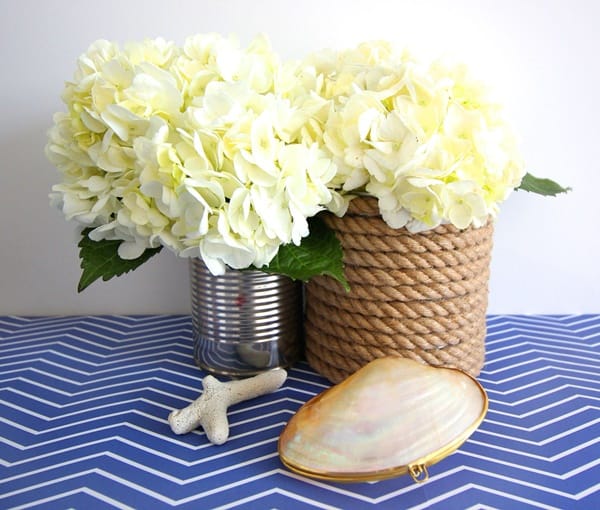 Just quit the idea of gifting only flowers and try this all easy rope vase. It saves your time and money as well. All you need is thick jute rope, some empty food cans, a heavy duty glue gun and glue and big scissors. Transform an ordinary food can into an elegant vase and put some vibrant colored flower sticks into it. And you are all ready to wish her a very happy birthday.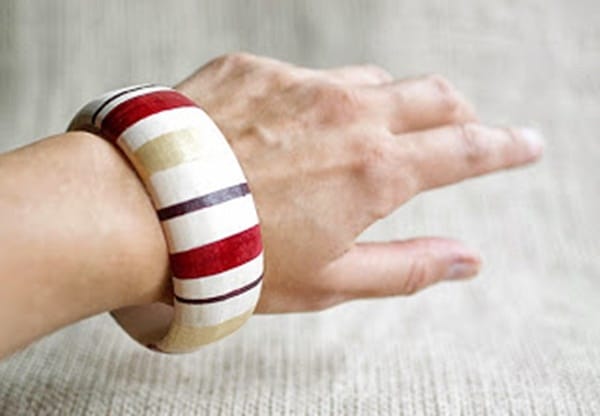 If your girlfriend loves to wear accessories then what about the idea of making some colorful bangles. They will take minimum time and the size of the smile on your girlfriend's face will be the maximum. You just have to collect some wooden bangles, some nail paints, and masking tapes. Using nail polishes will make the paint durable and easy to wear. Just try it out and amaze your girlfriend with your unique painting skills.
5. DIY Notebook Sewn Canvas Tote Bag: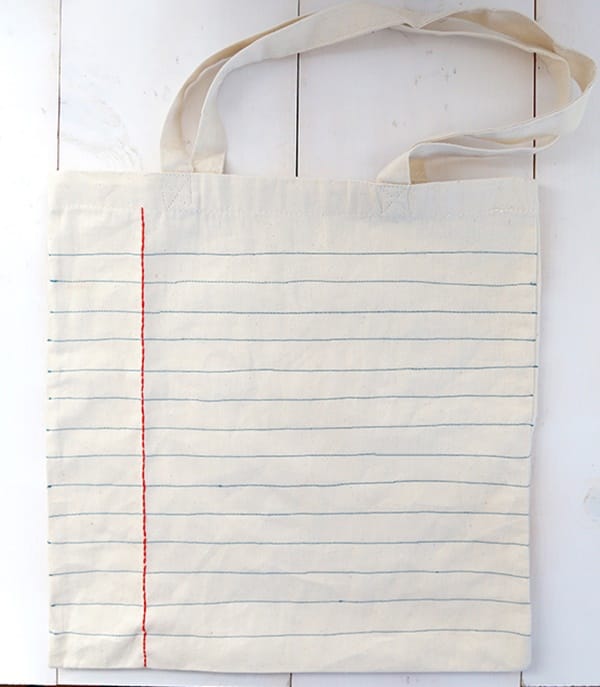 Tote bags are so in these days and if your girlfriend is addicted to wearing new bags then you must try this option out. You just need to have access to a sewing machine. Have a simple white tote bag and with the help of blue or black or whatever colored threads you can just transform that simple tote bag into a quirky looking notebook tote bag. You yourself will appreciate the end result. For added love, you can just write simple 'Happy Birthday Quotes' on that notebook lines. Amazing, no?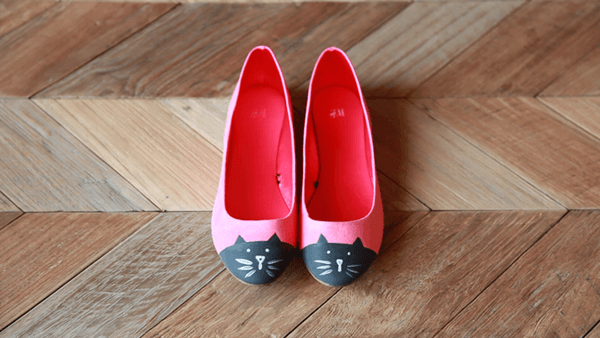 This only requires one layer of fabric paint. But for this, you will have to buy simply pretty colored round toe ballerina flats of your girl friend's feet size. The rest depends upon your artistic skills. Arrange some black and white fabric paint, some large and small brushes, painter's tape and bobby pins. And add some love to it while you are making it. Finishes in a wink of an eye.
7. Leafy washcloth:
A leaf shaped washcloth makes a quick and great gift and the best part is that even a novice knitter can make this. Use whatever color you want for yarns and go for some interesting designs. That's it.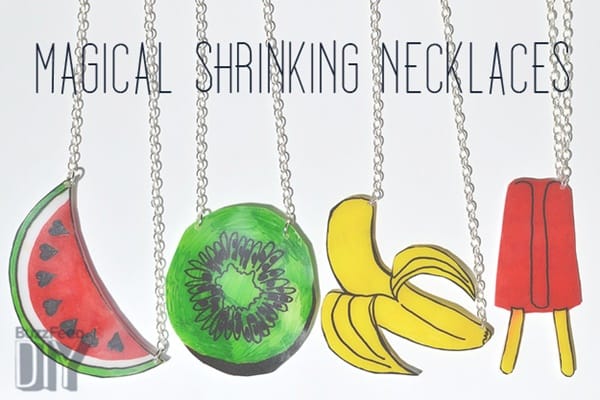 Girls love quirky necklaces. And shrink necklaces are the rage nowadays. Download Shrink film fruit templates online and the rest you will get to know from this tutorial.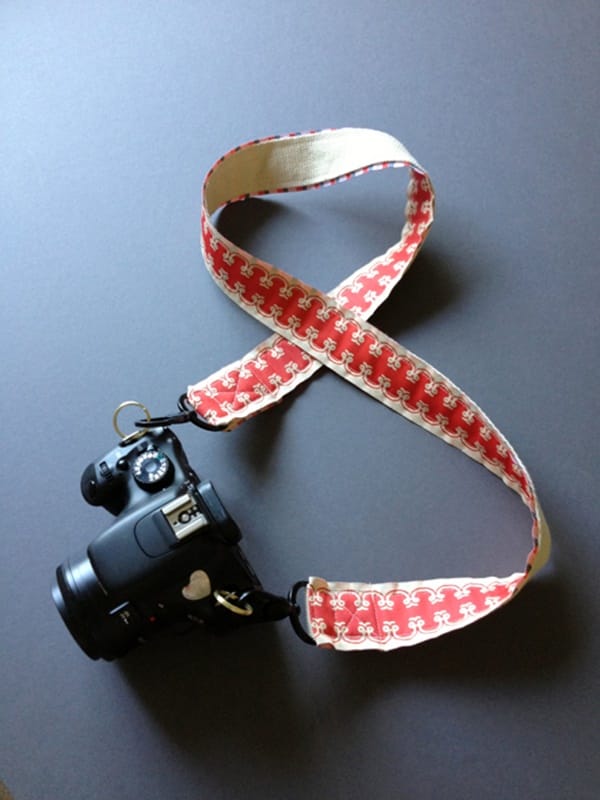 This idea is so unique and requires time less than an hour. If your girlfriend loves to click pictures and has a camera then you can easily gift her this cute camera strap made by yourself. She will surely love it.
10. Snow dotted Candy Jar: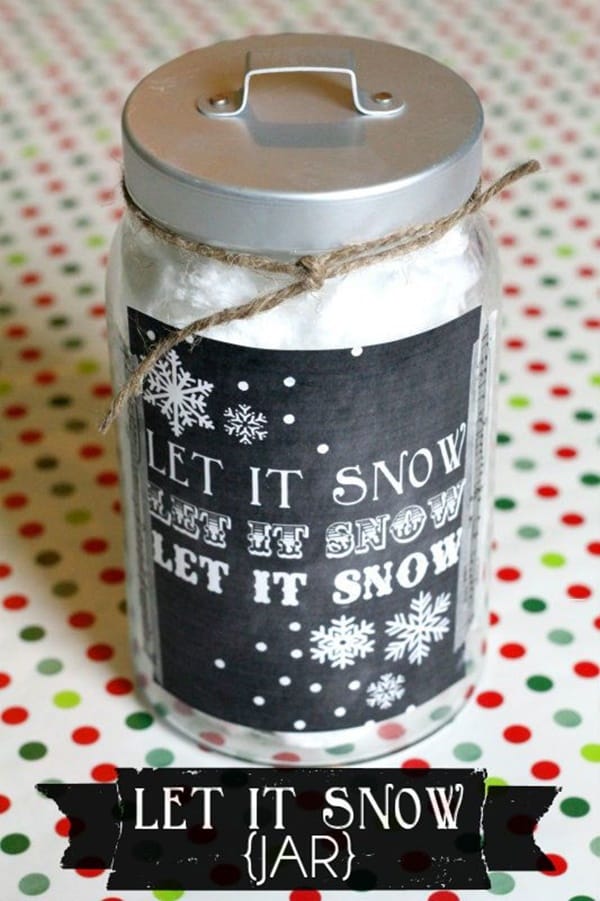 Let's finish it up with this sweet sensation. Have printed out of 'let it snow' template. And convert a glass jar into a snow-dotted one. Fill it with candies and marshmallows. Gift her proudly.
Your girlfriend's birthday is always special for you and so go with these DIY gift ideas when you forget your girlfriend's birthday. So let's not waste more time and start some DIY projects. RUN.