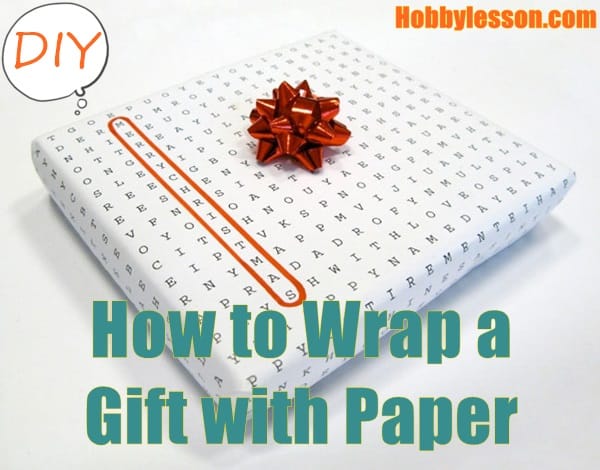 A gift is always a special one for people. So before giving it anyone, we should think some more to make it more special. Although it depends on the
creativity of the giver, but actually there are many things which can make a gift more attractive and eye-catching. One of the most important parts of a gift is its decorating idea. Even a very simple gift can be decorated in such a manner that it will look very precious. Here we will be looking at some attractive ways of DIY wrapping paper ideas which can make your gift in to a very special one.
Professionally How to Wrap a Gift with Paper
Map Wrapping Paper: Wrapping your gifts with glittering papers is a very common trend. But you can show your creativity by wrapping a gift with colorful maps. See the tutorial to know more about this.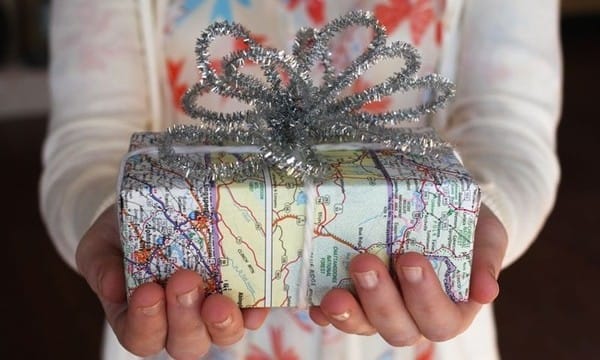 Paper Snowflakes: Take various colorful construction papers and create an amazing snowflakes design to show your extraordinary creativity.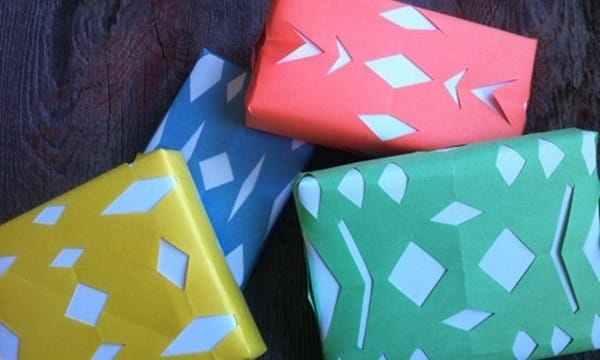 Potato Stamped Paper: Take some small potatoes and carve designs on it. Dip it into colors and create beautiful as well as colorful design patterns in a simple white paper.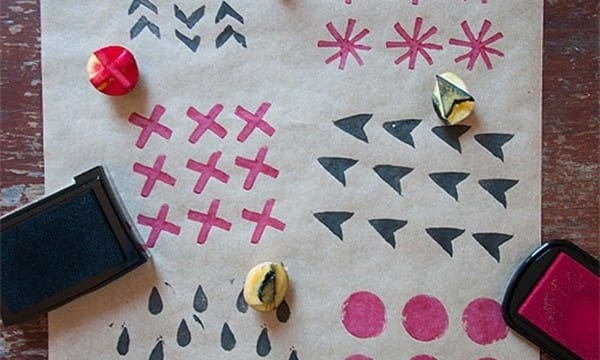 Chalkboard Paper: If you love doodling, this is the one you should go with. Take some chalk board papers and doodle some beautiful designs on it. Use it for wrapping a very special gift. It will bring smile in anyone's face.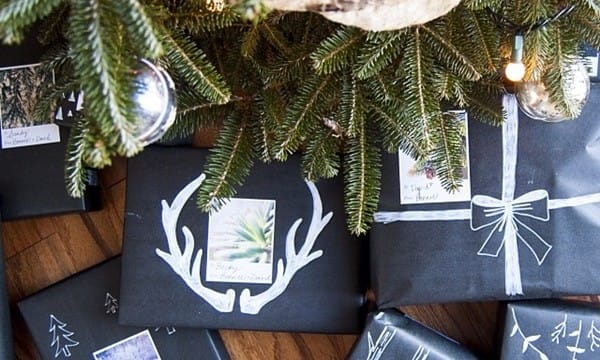 Cut Out Heart Wrapping Paper: Cut out some interesting shapes out of colorful papers and stick it on a simple gift wrapping paper. It adds an outstanding glow in your gift pack.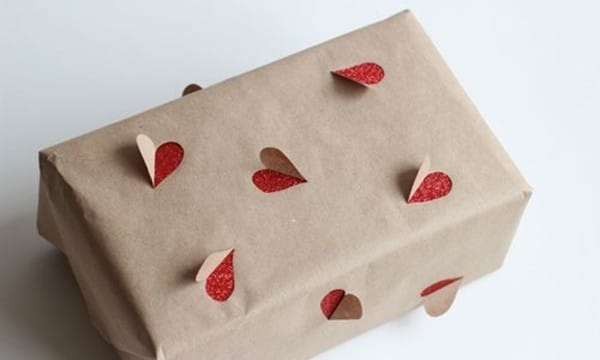 DIY Gift Mouse: If you have some that you can spend on a gift decoration then this project is a suitable one. Although it takes some of your time, but it is very precious in that sense. Surely your gift is going to be a special one among others.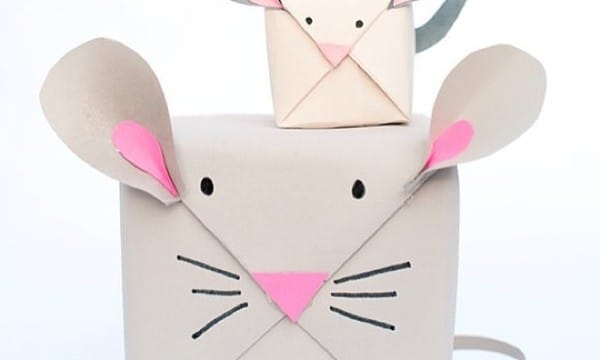 Colorful Tights Wrapping: This is almost a similar technique to the Furoshiki Wrap but this one is updated with colorful nylon tights.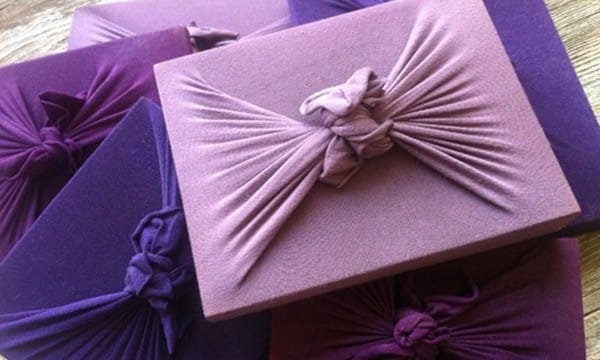 DIY Gift Bag: Create a professional looking bag with a plain piece of paper. The most interesting part of this project is that you can add your creativity in the design and make it according to your own wish.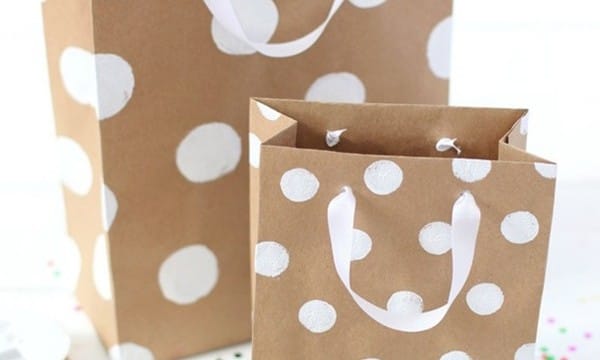 Wax Paper Bow: Just arrange for a wax paper and make a fluffy and feminine beautiful flower to attach on the gift. The tutorial is very easy and looks beautiful.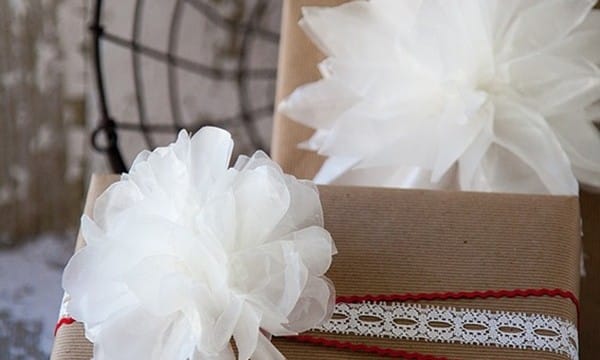 Photo Accented Gift Wrap: Before giving a gift add some personal creativity by wrapping it with a beautiful printed photo for your friend and family member.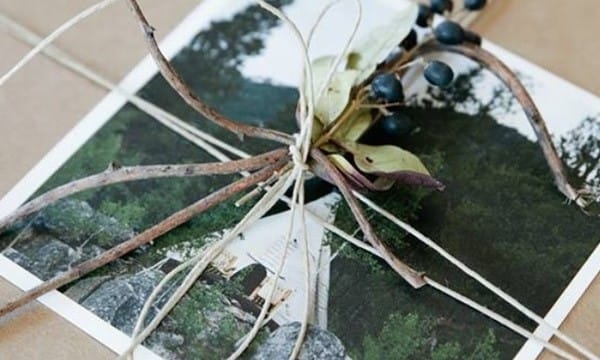 Salt Dough Tags: This is a very simple tutorial that can even be done by a kid. In addition these tags can also be used as ornaments or token other than decorating gifts.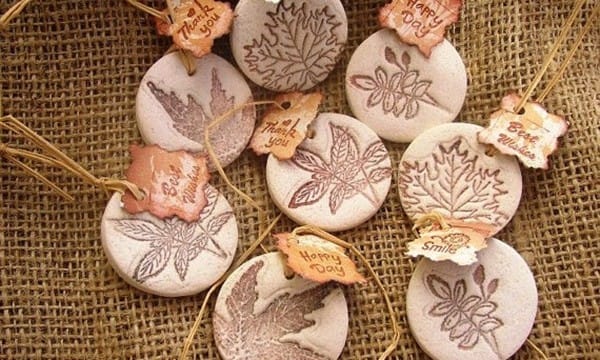 Leather Tags: Arrange for some thin leather pieces and hand press it to make a gift tag. These tags look so beautiful that it can also be kept as a token with gift.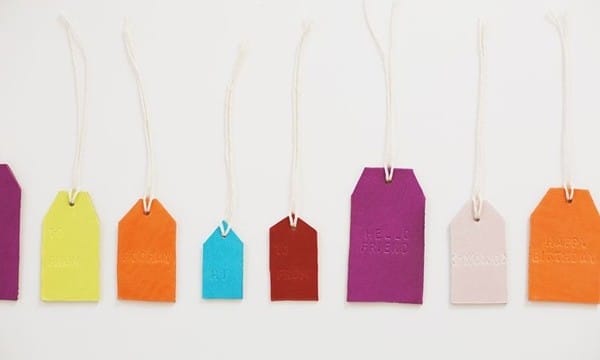 Washi Tape Gift Wrap: Have you heard of washi tapes? Use it for gift wrapping. It can add pops of color and pattern to plain wrapping paper which looks very amazing and creative.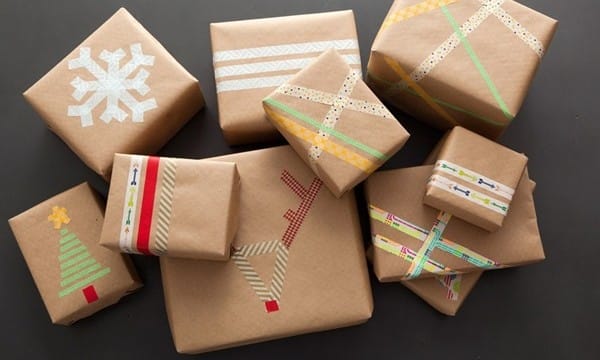 Office Supply Gift Wrap: Brass brads can be used in such a creative way that it will add an extra essence to your gift. Create beautiful textures to plain paper for a sparkly look.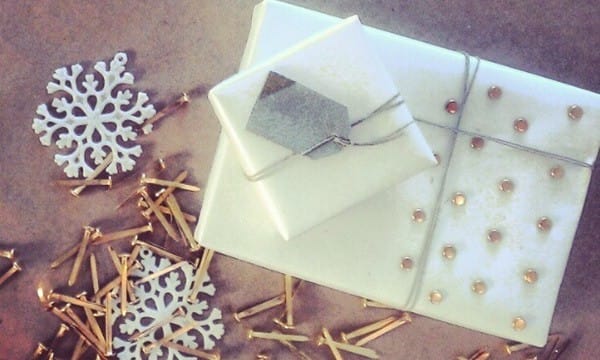 Roller Printed Paper: If your gift is quiet large in size, use this tutorial to design it in a very creative way. Use a roller to create festive designs for easy and creative gift wrap.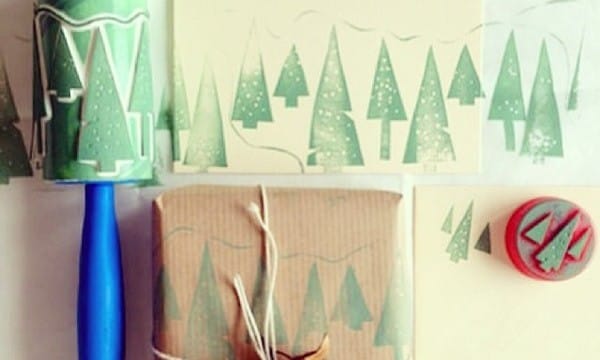 Polka Dot stamped Paper: Use a pencil for creating fantastic chic, minimal polka dot pattern. ht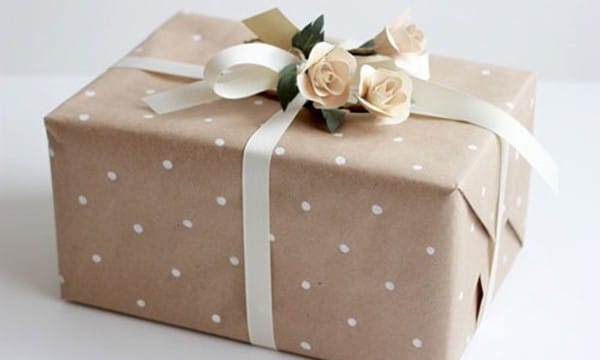 Pixel Weave Wrapping Paper: Make awesome weaving design on your own using various color combinations. And most importantly it is quiet easy to make.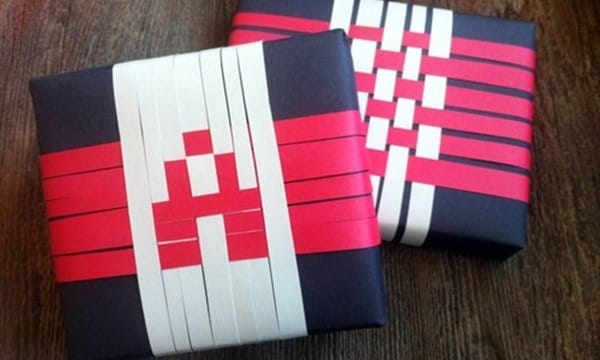 Pom Pom Paper: Bring some pom poms from the market and give your gift an awesome touch of creativity.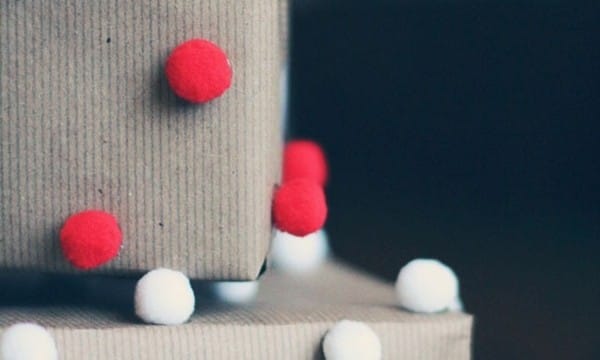 Furoshiki Gift Wrap: It is a style of Japanese gift wrapping using a cloth. But you should know that it is not just only a gift wrap but also a bonus gift itself.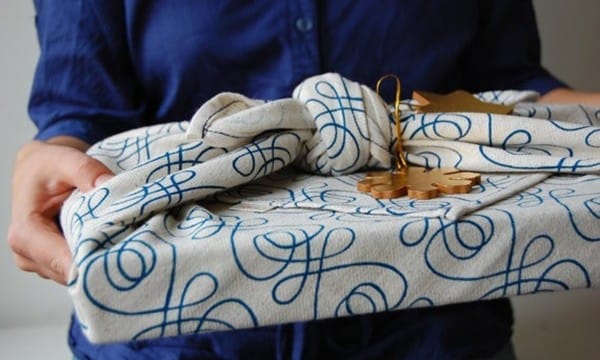 Duct Tape Gift Bags: Neon duct Tape can be used to make wonderful gift bags which add a glowing flavor as well as very colorful and reusable.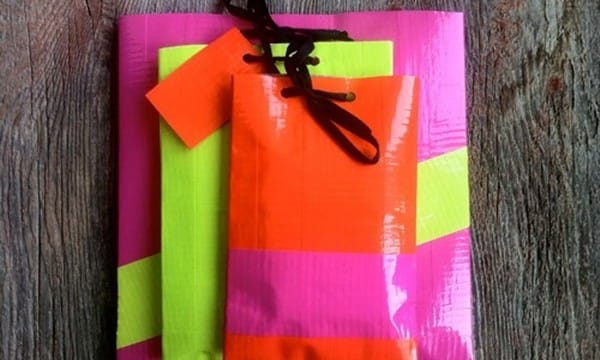 Nature Inspired Gift Wrap: If you are a nature lover, add an extra flavor to your gift with a natural essence. Use cinnamon stick, pines to make it classier.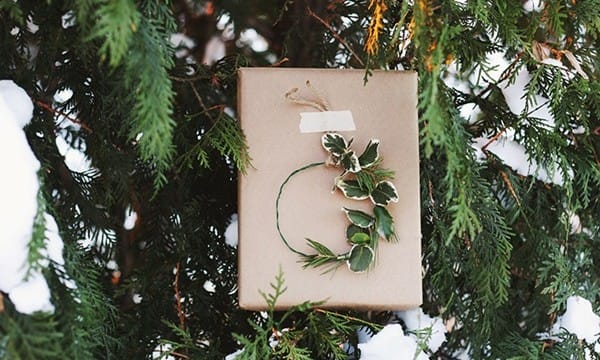 Recycled Magazine Bows: If you have old magazines lying in your home, use it for making beautiful a colorful bows for sticking it into a gift wrap.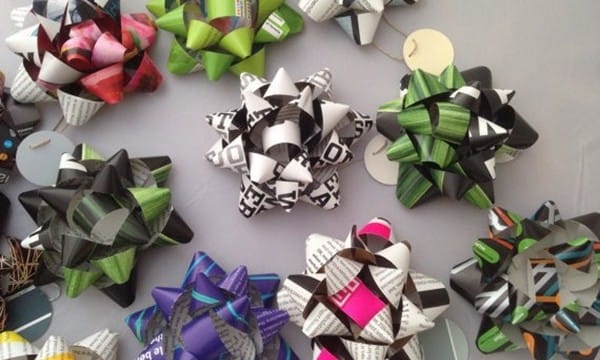 Scrapbook Paper Tags: Cut out interesting shapes from patterned papers for making beautiful tags that anyone will love.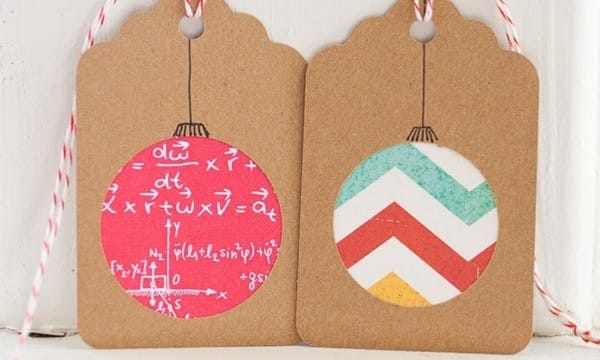 Metallic Gift Tags: It's very easy to add some extra glamour in your plain papers with just a little glitter and metallic paint.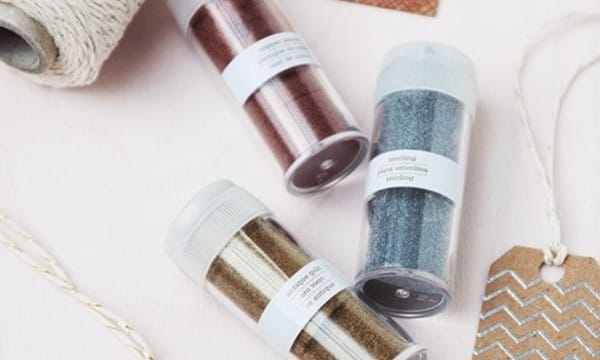 Cross Stitched Gift Tags: Stitch an easy design into card boards for making simple and elegant looking gift tags.