Have you been throwing away your broken or old crockery or are you in an entrenched habit of preserving the old or broken inherited crockery? Then it's time to turn trash into treasure. It's time to instigate your imagination and creativity. It's time to rescue those cherished souvenirs from uselessness and the following ideas might help you to act a savior for those treasured items. After all, first things first! here are some amazing ways to Repurposing or Reusing Broken Dishes.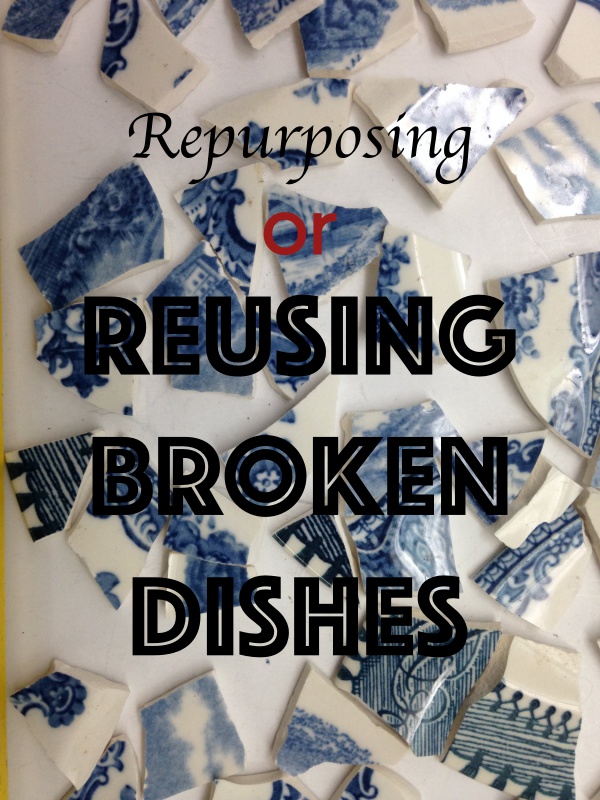 Repurposing or Reusing Broken Dishes
Stepping Stone Mosaic From Broken Plates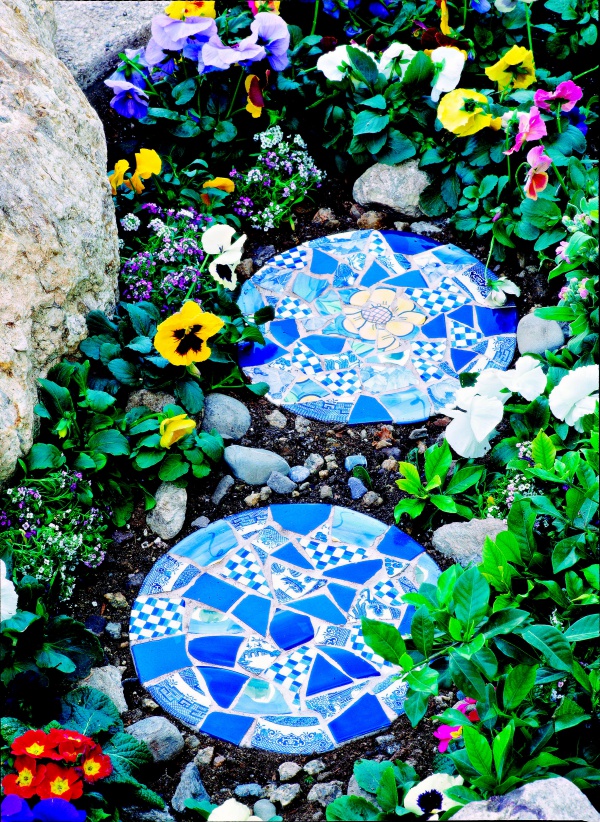 Image Source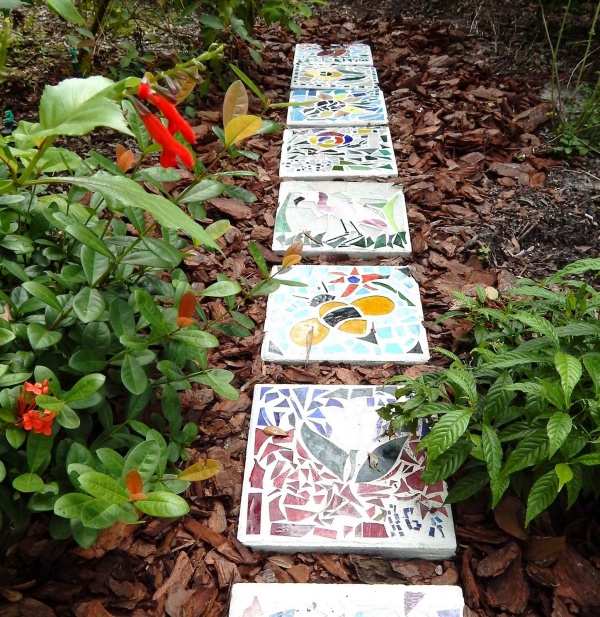 Image Source
Concrete stepping stones can be covered with crushed crockery in patterns to give beautiful stepping stones for the garden. For this, you need a concrete stepping stone that is first covered with a layer of mortar then the crushed crockery is embedded in a beautiful pattern into the wet mortar and allowed to dry. The grout is filled in between the spaces of the pieces of crockery and allowed to dry overnight. The surface of the stepping stone is wiped and it's ready to be placed in the garden.
Teacup candles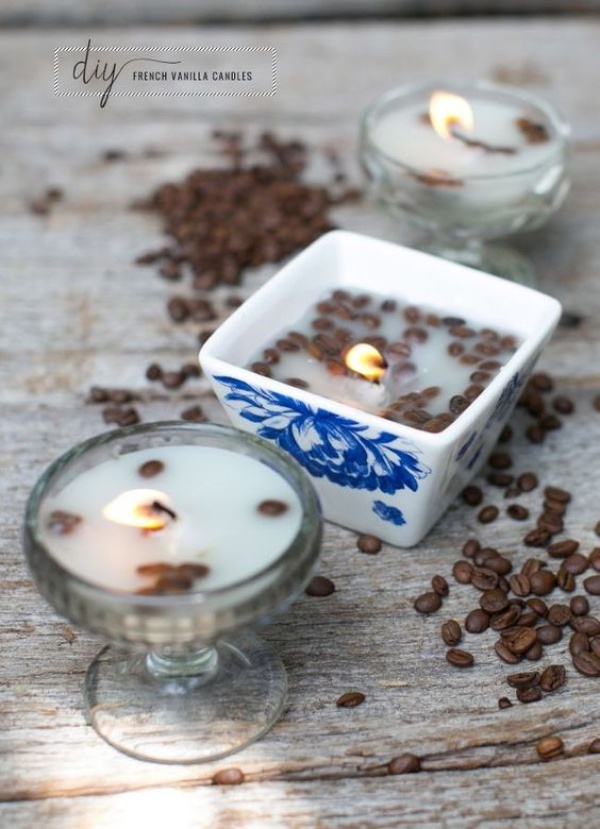 Image Source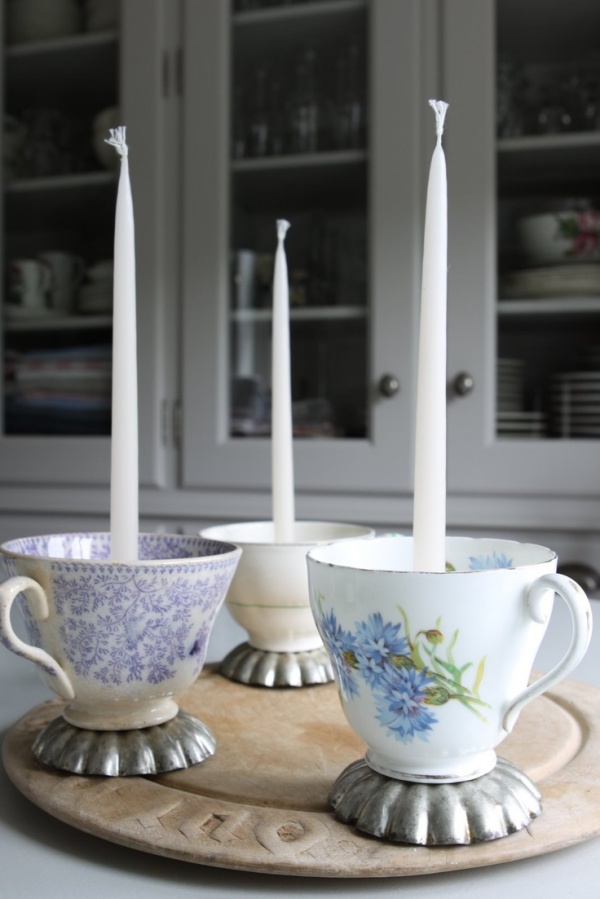 Image Source
You can use broken teacups as candle holders/stands or you can melt candle wax and pour into them. Adding some flavored essential oil into them will give you scented candles!Plastic is one of the most used items in our daily lives, especially the plastic bottles.to save the mother earth you can reuse waste plastic bottle instead of throwing them in the trash.
Planters form Reusing Broken Dishes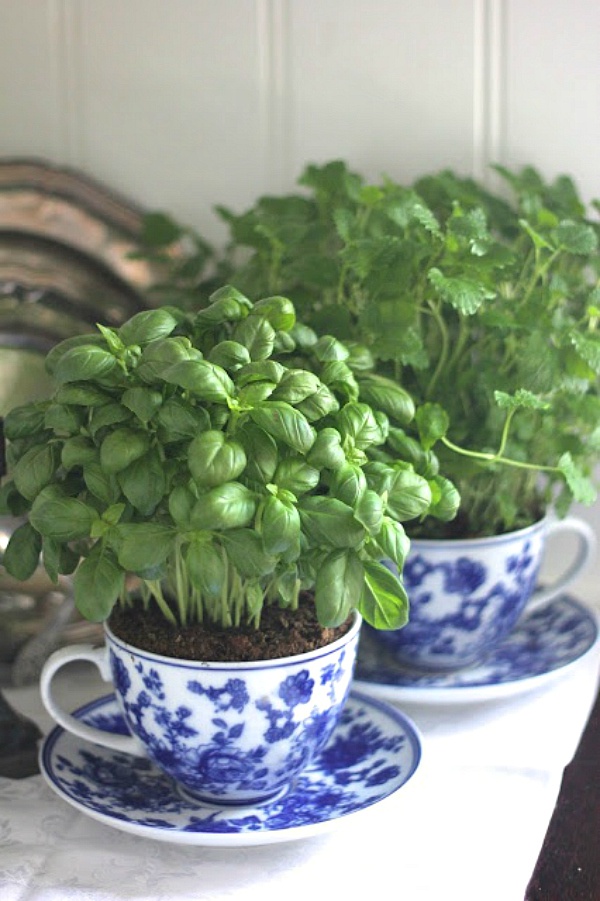 Image Source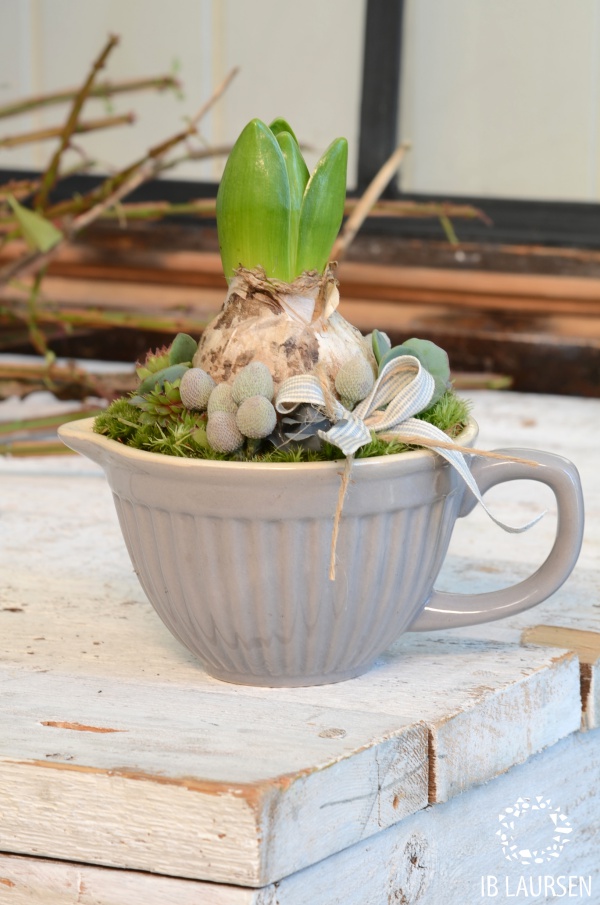 Image Source
Broken coffee mugs or jugs can be painted or used as it is as planters. Mugs and jugs that are cracked and leak can be directly used for planting as the crack will drain away excess of water. But if the mugs/jugs are not cracked but old or their handles are broken then two things can be done to avoid water logging in the planters- a hole can be drilled into each of them or pebbles can be filled into them to one-third of their heights to allow proper drainage and further the pebbles should be layered with a potting soil so that the roots of the plants don't touch the pebbles and the excess water in them as this is very important for a plant's health. More potting soil has to be filled into the mugs/jugs and then layered with seed starting soil. Now, these mugs/jugs are ready for planting. Herbs like cilantro, basil, mint, rosemary, thyme, parsley can be grown in small containers so you can start planting the starters or seeds of any of these herbs into the mugs/jugs. Making hand painted mugs seems like a childish job but still, it is a great gift to give others.Further, a vertical panel planter can also be made with these jugs/mugs by attaching them with wires on a panel in proper rows and repeating the procedure above for growing plants in them.
Bird Feeders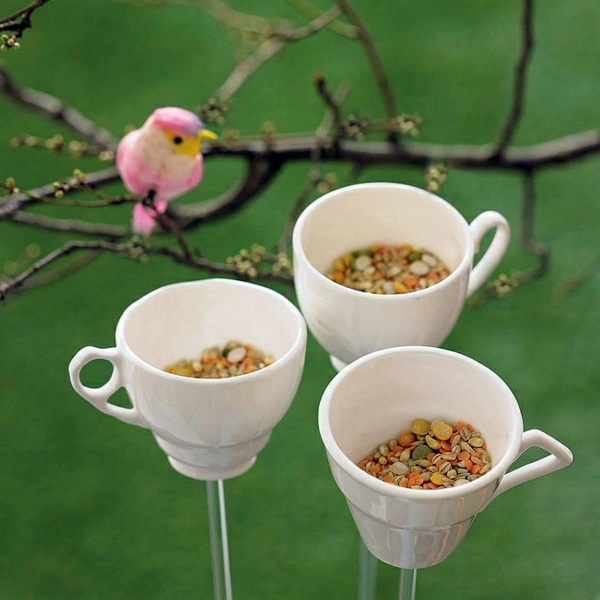 Image Source
Stick the teacups at a right angle to their plates and hang them. Fill them with grains or bread crumbs for the birds. Creating a new thing using some old product will always entertain you.Some people love to collect buttons from old clothes if, you don't know let me tell you, you can also reuse old buttons to create the new craft.
Teacup/Jar/Bowl terrariums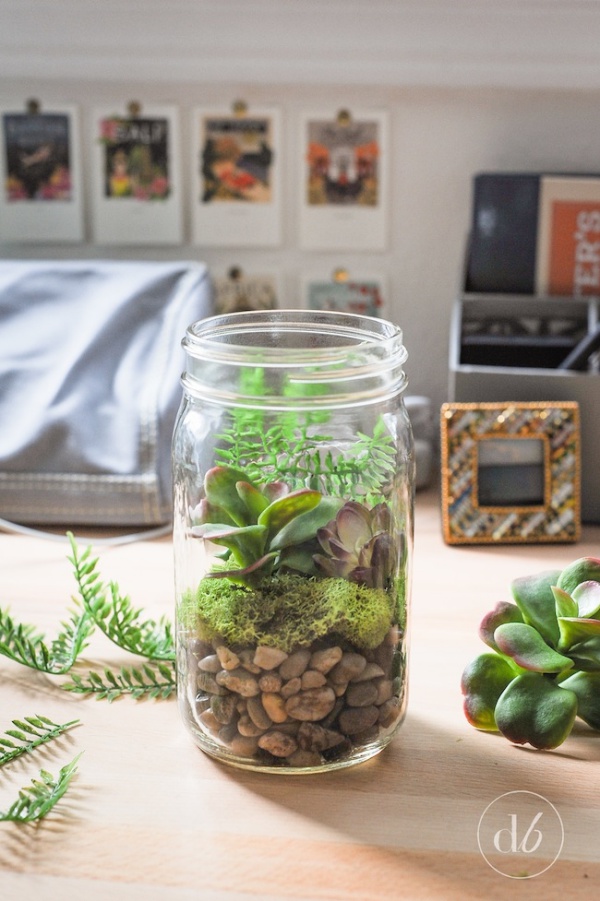 Image Source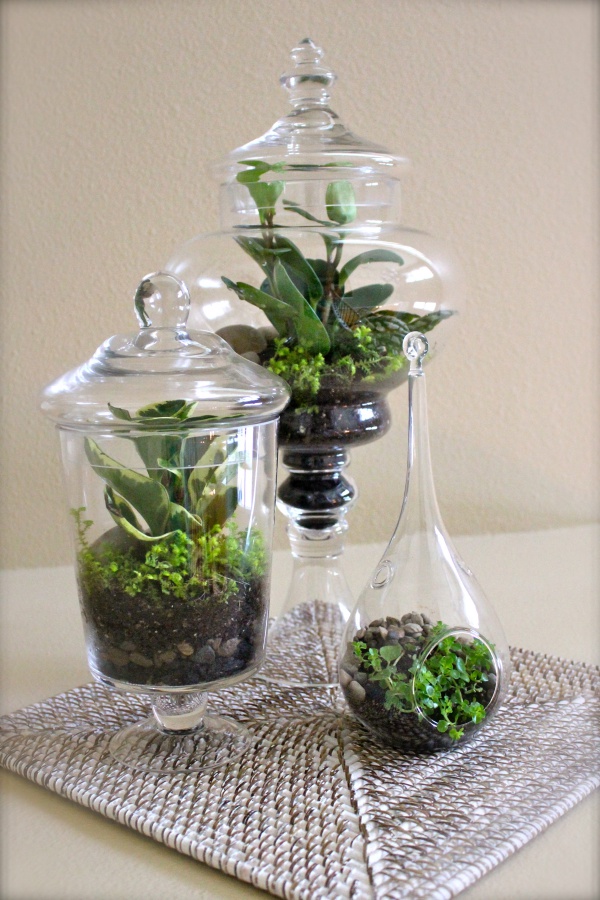 Image Source
If you have transparent teacups, jars or bowls then you can start off your own terrarium in them. Just keep in mind that the plants you choose should be small and should not touch the sides of the container. Friendship plant, variegated spider ferns, watermelon peperomia, air plant(this particular plant doesn't even require soil! It gets all of its water and nutrients from its specialized leaves.), strawberry begonia, aquamarine etc. are some terrarium plants that can be chosen.
Glass Garden Flower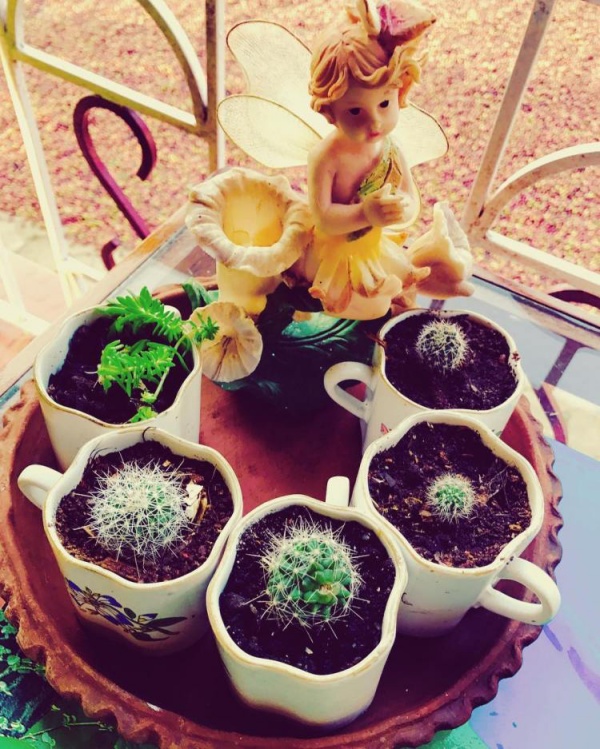 Image Source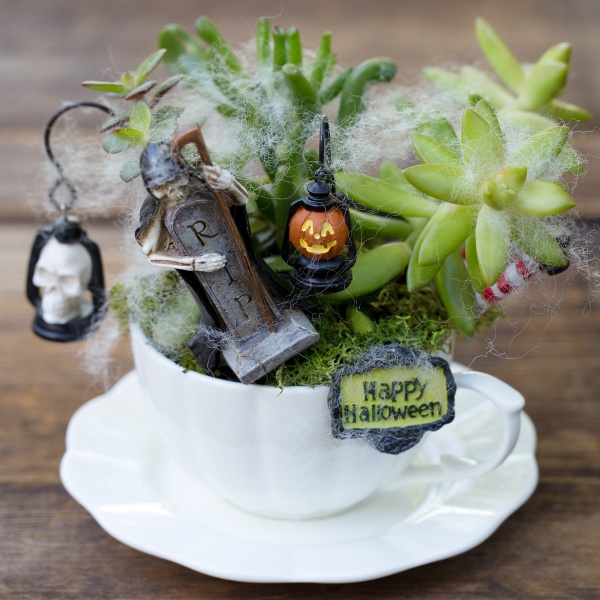 Image Source
You need a glass, a bowl, a bigger bowl and a dish for this purpose. Colour them if you want to. Now, using a silicone glue attach them to each other in the center in the same order as above to assemble them into a flower. Stick a vase that is flat at one end in the inverted position at the back of the plate of the flower. This vase will hold the pipe, which will form the stem of our flower. The glass flower is ready to be planted and of course, it doesn't need watering. You can make a bunch of these as they look good in a group.Many tyres are burnt and many are just thrown off. This is not good for the tyres and neither is it good for the environment.Why not reuse old tyres and make something new.
Necklace from Reusing Broken Dishes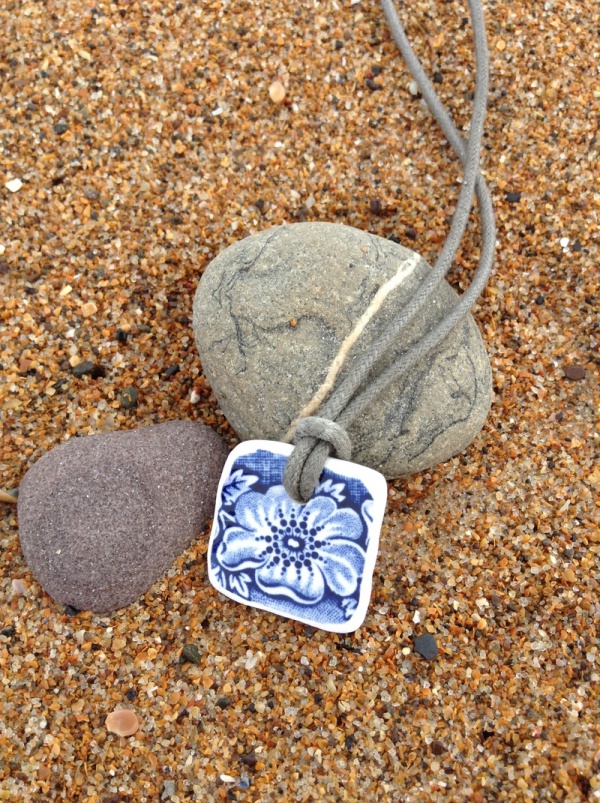 Image Source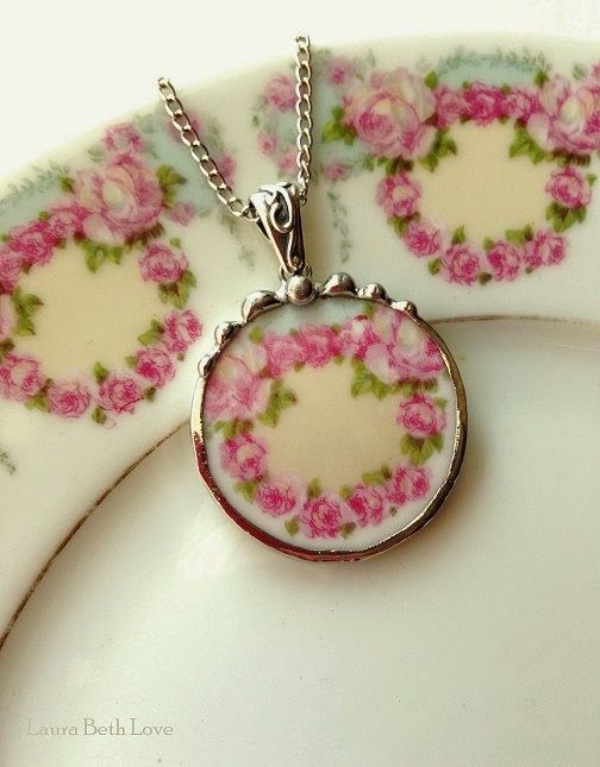 Image Source
For a necklace, you require a piece of soft leather, a piece of wire, glue, string and a few beads. The wire is bent at two points to give a bucket shape and is then pierced through the leather, the ends of the wire are pushed towards each other and closed. Another piece of leather is ticked on the closed ends of the wire. A piece of the chinaware is then glued on this side of the leather, the sides of the piece of chinaware are also covered with the leather. NoJewelry other side, we have a loop of the wire, this is where our string with the beads go and here, we a necklace!
Pincushion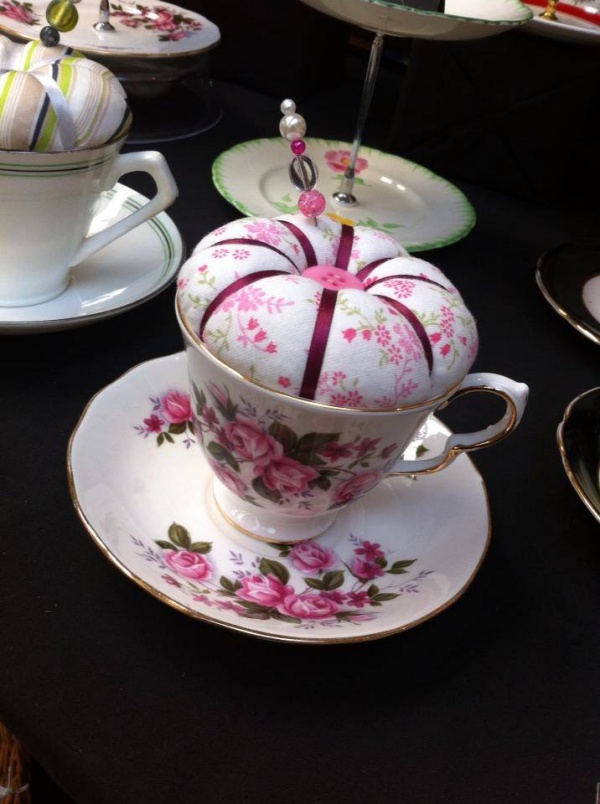 Image Source
Image Source
Stitch two circular cloth facing opposite to each other(that is the face of the cloth that you want to display will go in) at the sides. Don't stitch completely pull out the inside of the cloth from the unstitched end and fill it with foam and then pack the unstitched side. Push this into a small bowl or a teacup. You have a pincushion!
Teacup Light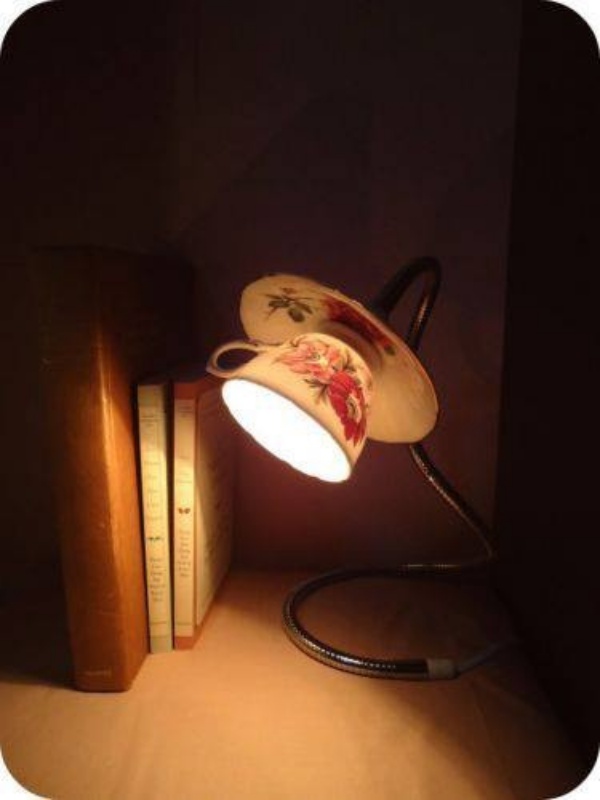 Image Source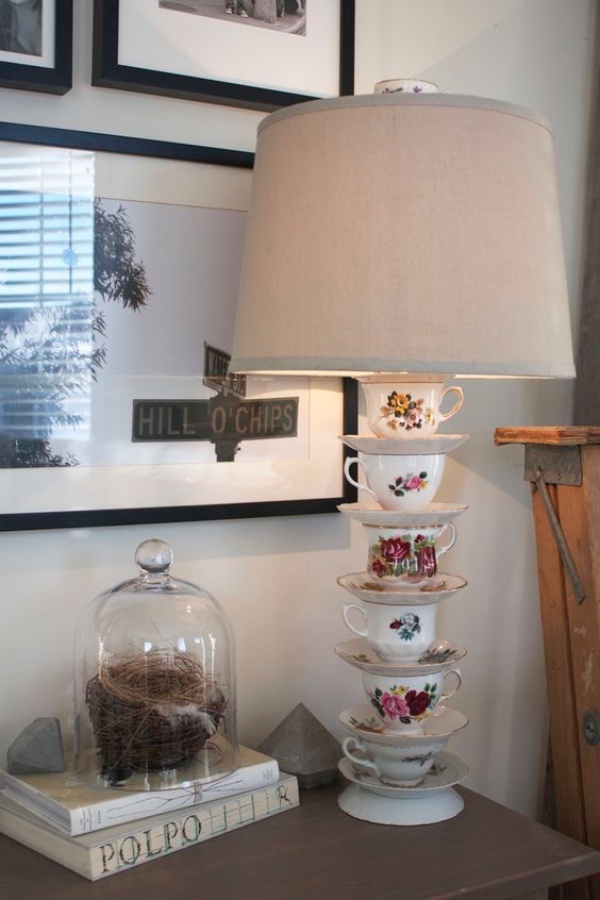 Image Source
You will need a cup, a drill, a diamond drill bit, a sink(because drilling will be done with cups and saucers immersed in water as it gets hot while drilling), light cord. Start drilling slowly at an angle at the middle of the cup, then drill straight to get a hole to pass the cord. Do the same with the saucer. Please note, all this will be done while the cups are immersed in water. Align the holes of the cup and the saucer and glue them. Go to an electrician and get a bulb and a wire attached to this setup.
Craft Ideas for Old Dishes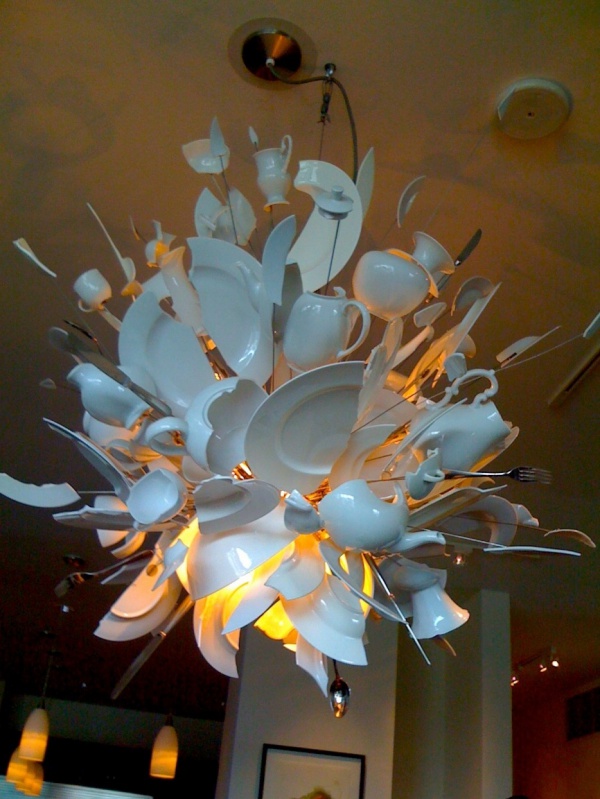 Image Source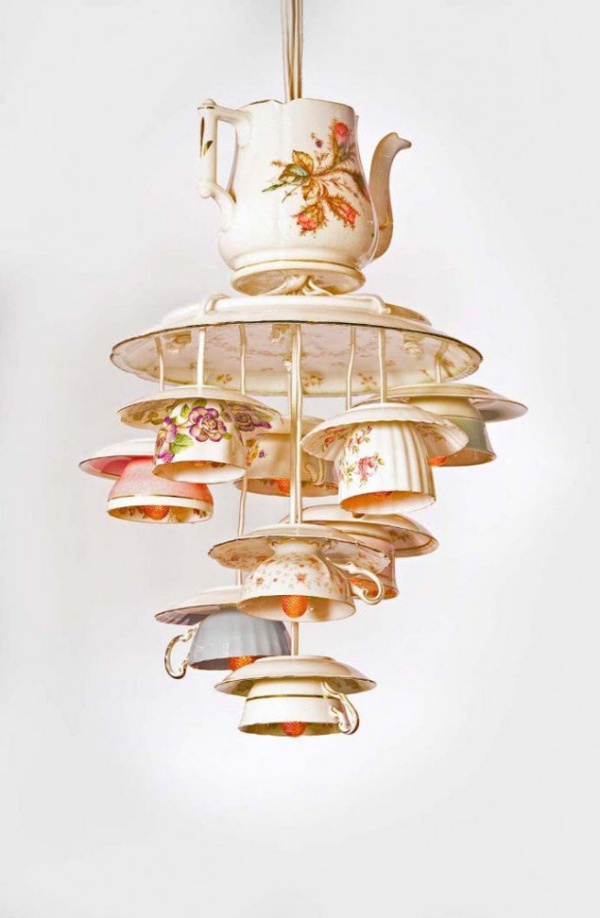 Image Source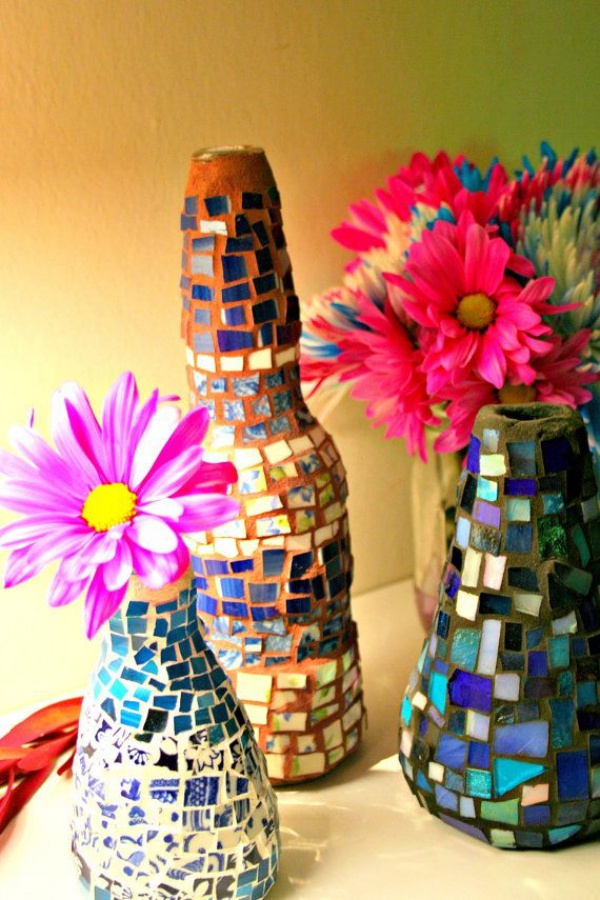 Image Source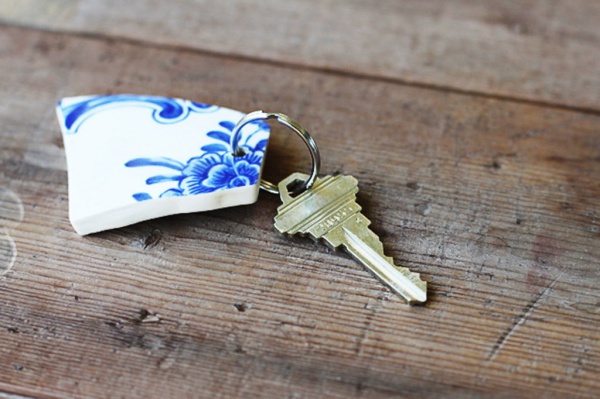 Image Source
Reuse Broken Mug
Jewellery Stand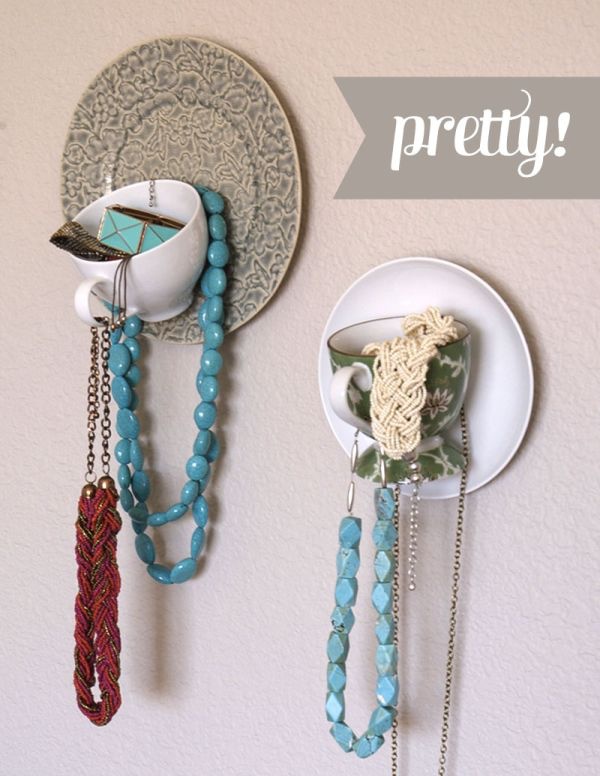 Image Source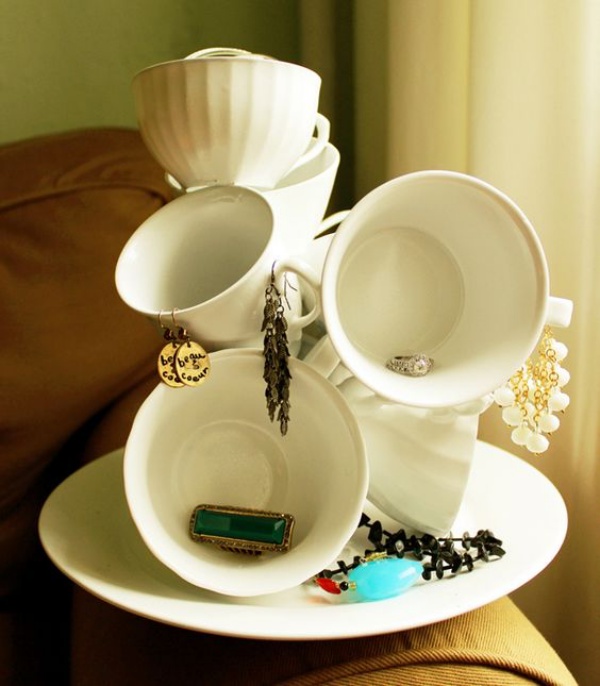 Image Source
Glue different teacups at appropriate angles to each other(by appropriate angles I mean you need them to hold your jewellery without falling so 180 degrees, of course, will not be an option!) Now, glue this whole piece to a plate. We have jewellery stand.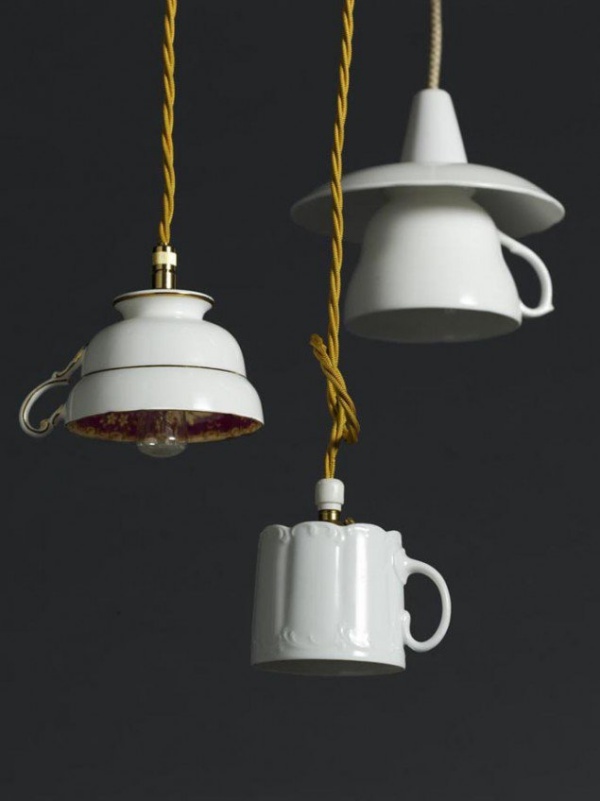 Image Source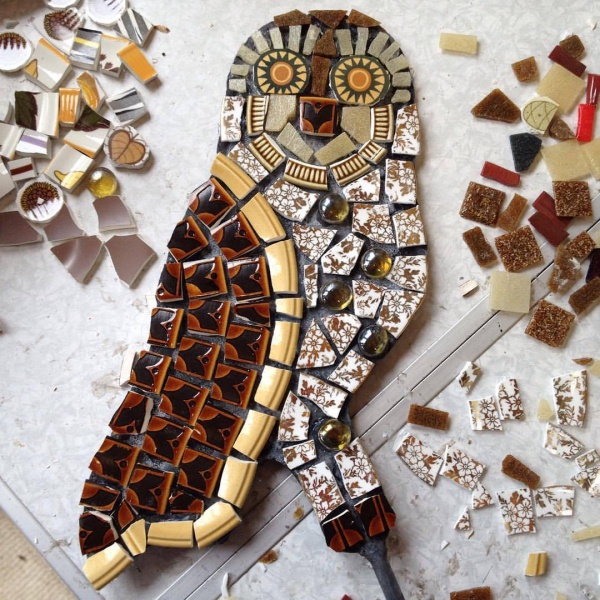 Image Source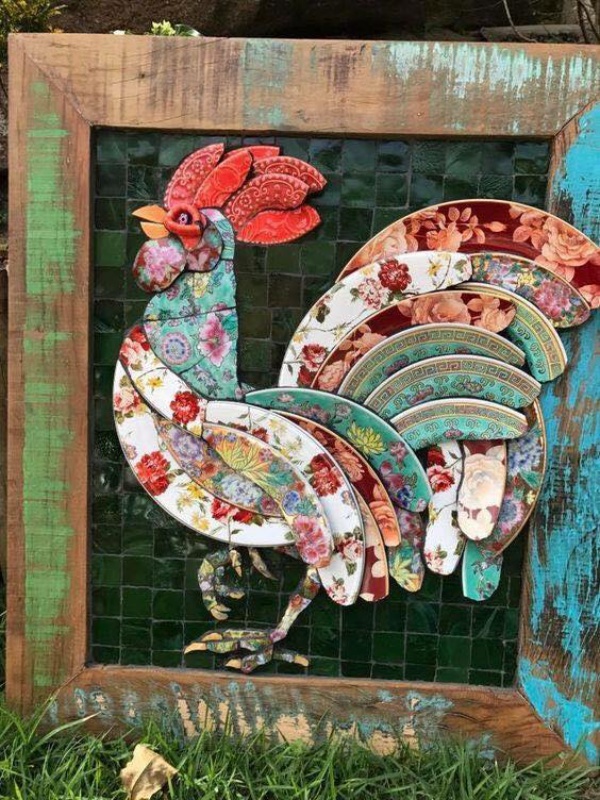 Image Source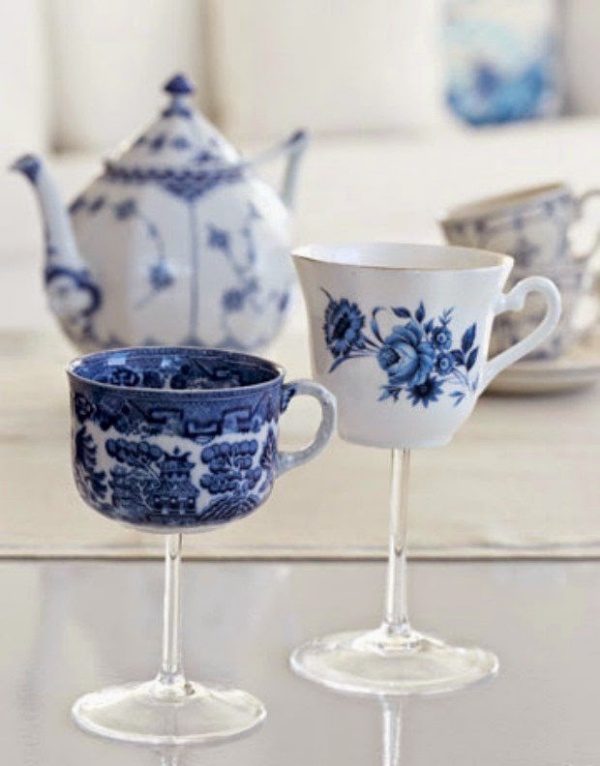 Image Source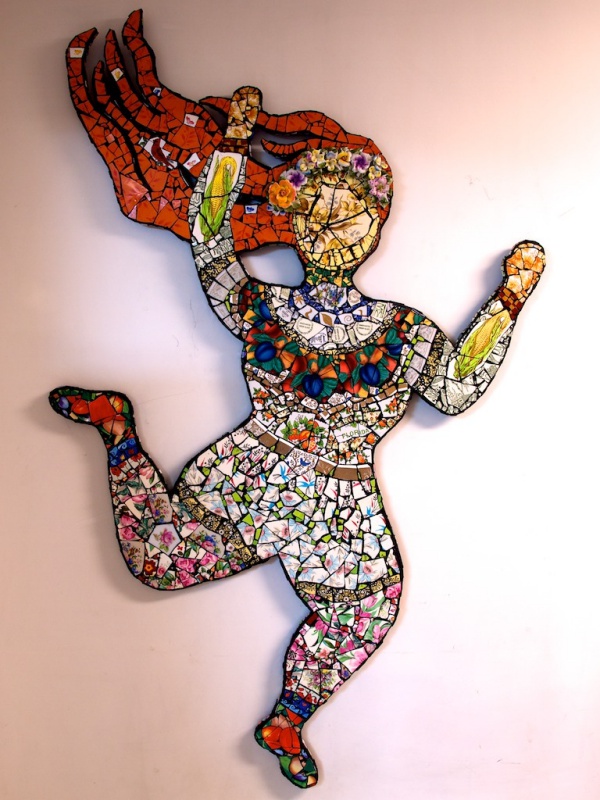 Image Source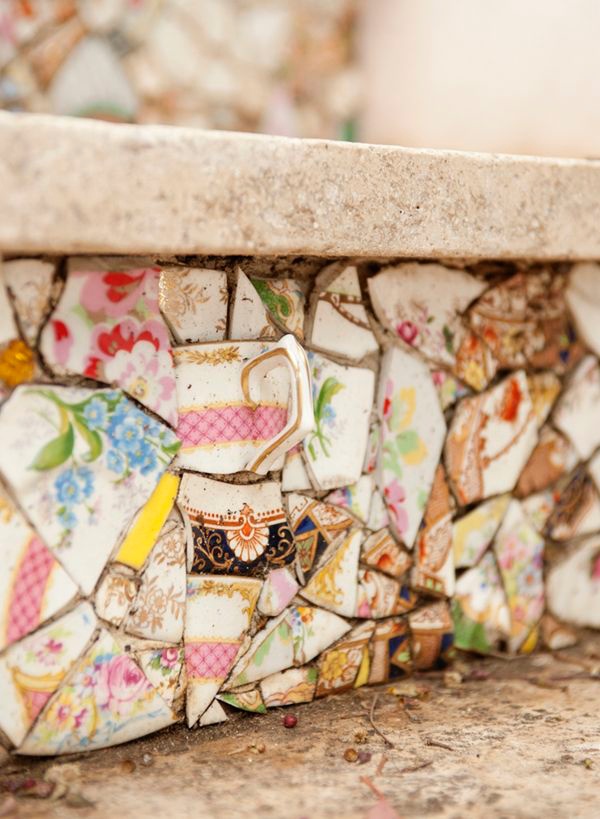 Image Source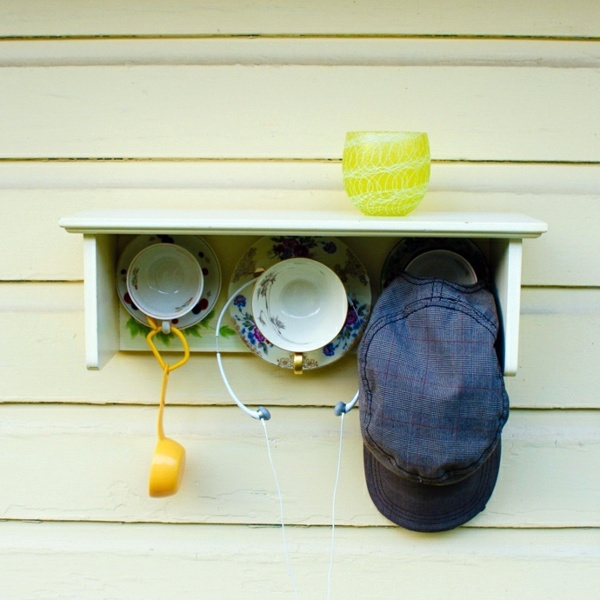 Image Source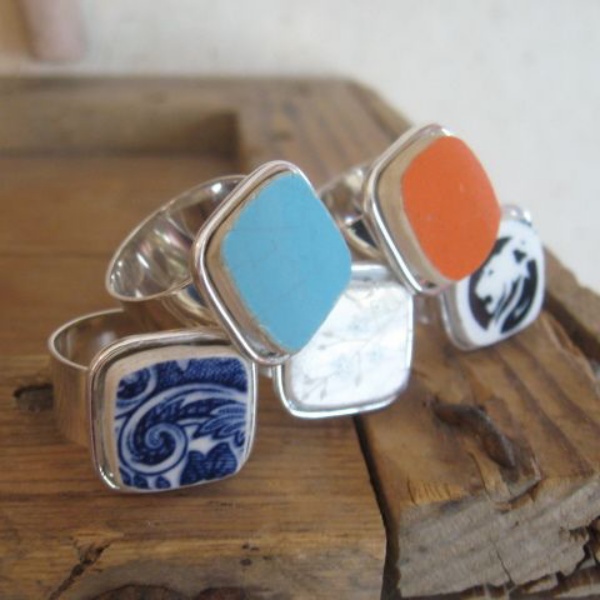 Image Source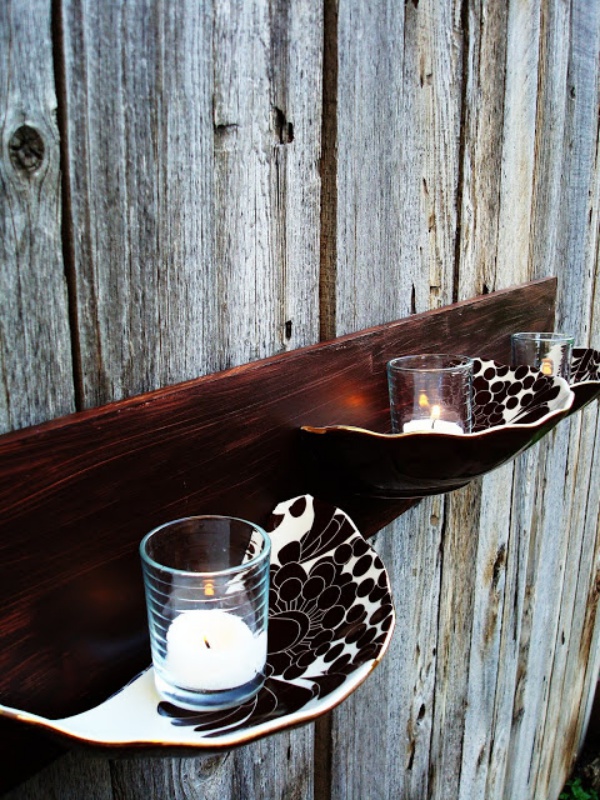 Image Source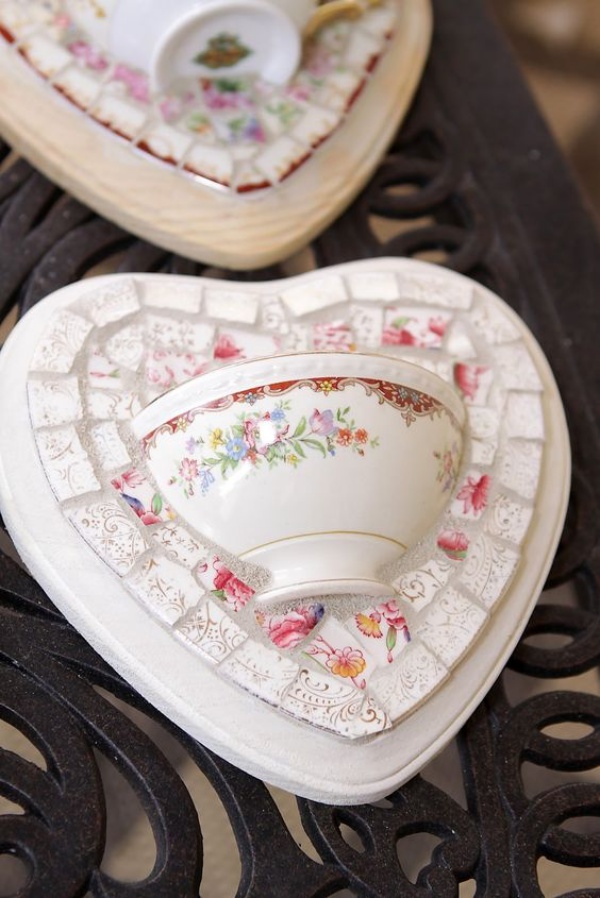 Image Source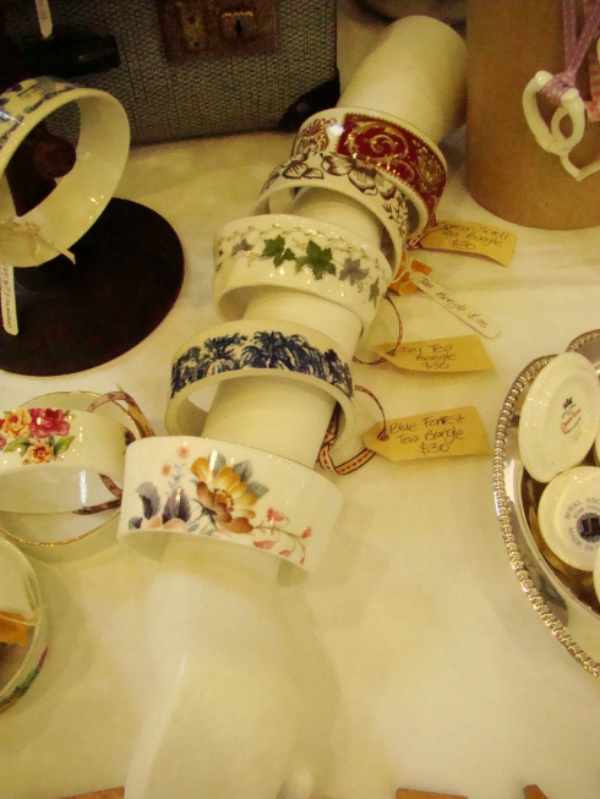 Image Source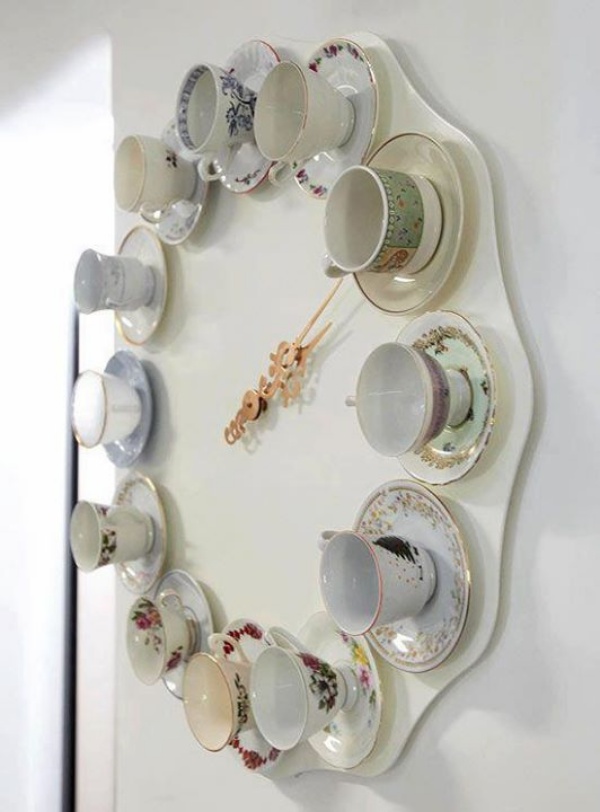 Image Source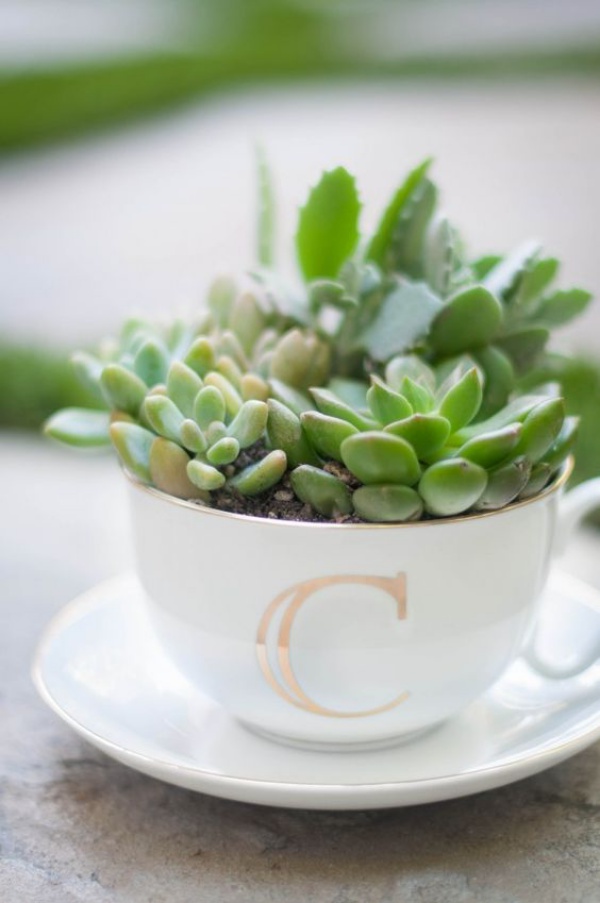 Image Source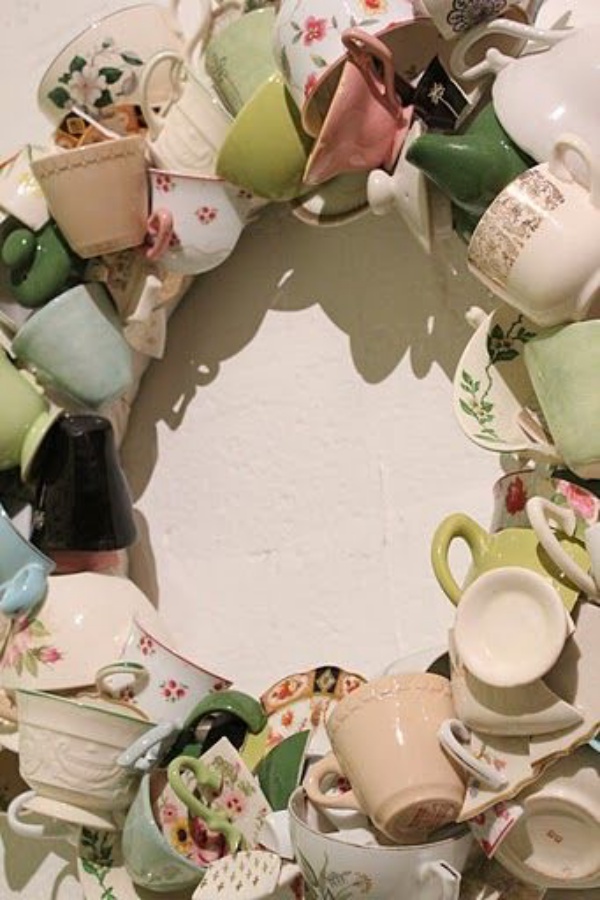 Image Source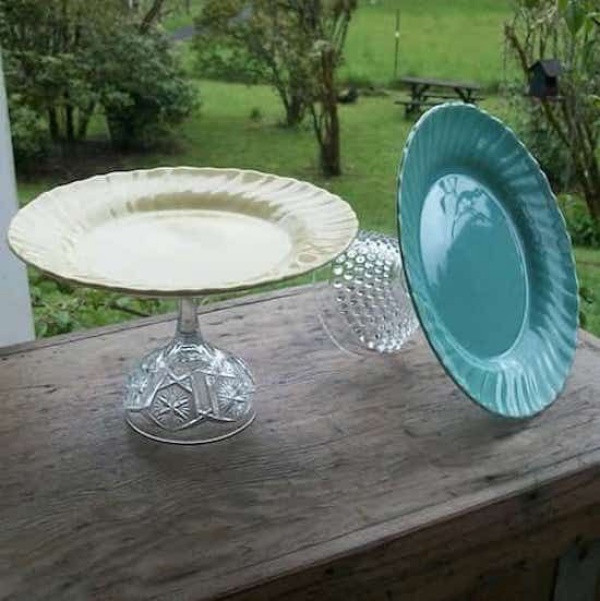 Image Source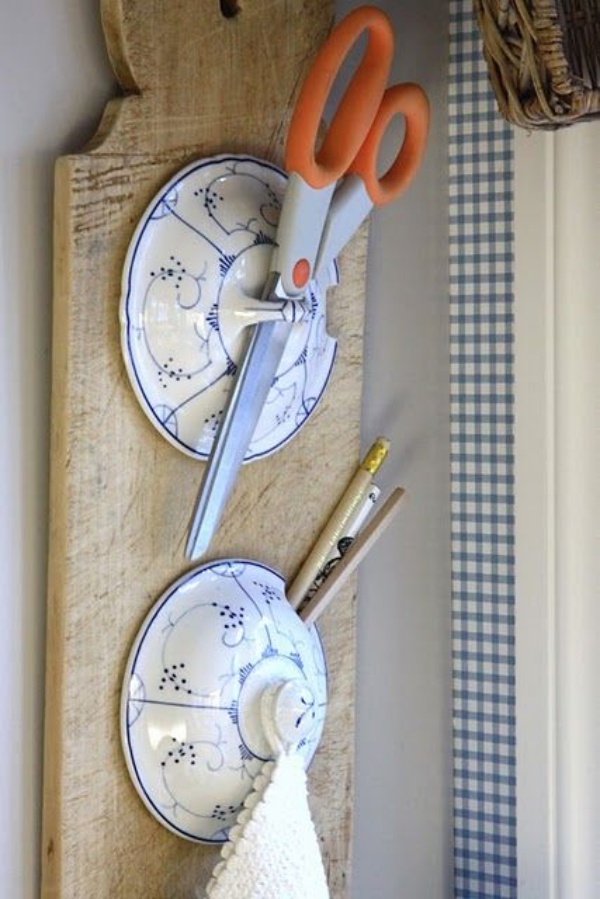 Image Source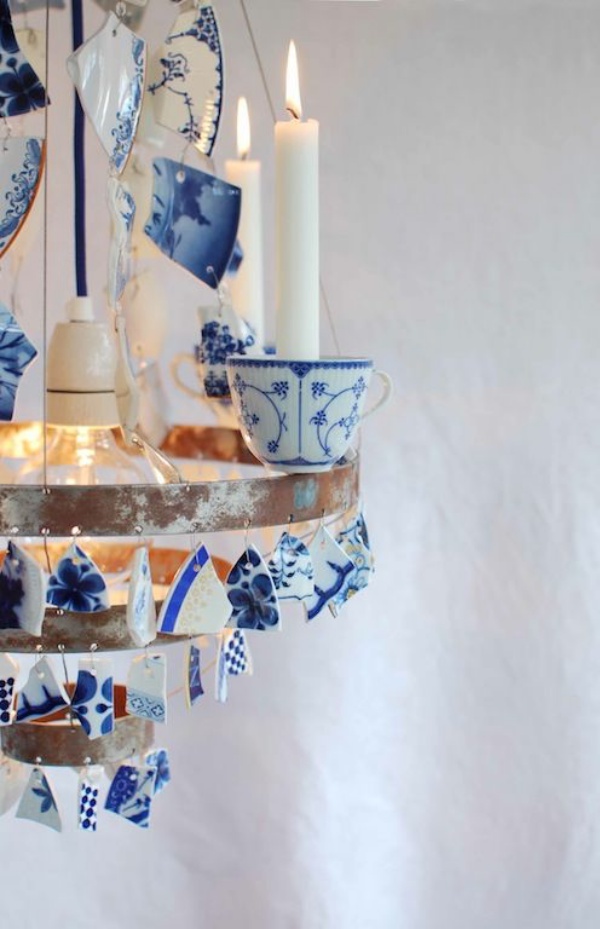 Image Source
Broken crockery at home can be turned into many useful or/and beautiful things. You can convert them into home décor items or planters or you can even invent something of your own after going through some ideas. Last but not the least money saved is money earned because when you recycle these items, you are somewhat helping save the valuable resources of Mother Earth otherwise wasted.