Everyone knows how nail paint can make your hands look younger, but did you know it can be a lifesaver as well? I am not making an overstatement here. If you have bottles of nail polish stacked in your drawer from years ago, then besides just decking up your nail, there are plenty of ideas for attractive nail art design but you can also use them for the craft. So, don't let those lacquers sit in the drawers anymore. Here is Crafty Use of Nail Polish, go try them out.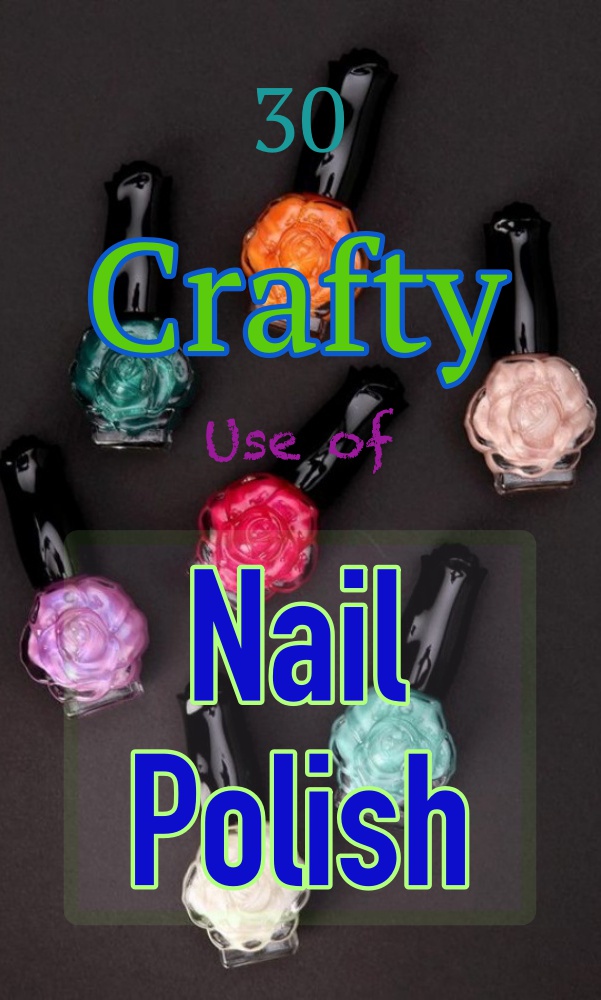 Crafty Use of Nail Polish
Around The House Crafty Use of Nail Polish
Smudge-proof your utensil or plastic labels – We often label our containers and utensils, prevent the ink from running out by coating it with a clear nail paint. It won't come out that easily.Nail polish Crafts, this is a great craft idea to start a new business and sticking labels on the materials will give you some publicity. If you don't have enough money to spend you can use old clothes to make fabric label at home. I think the DIY label is a great idea than the readymade.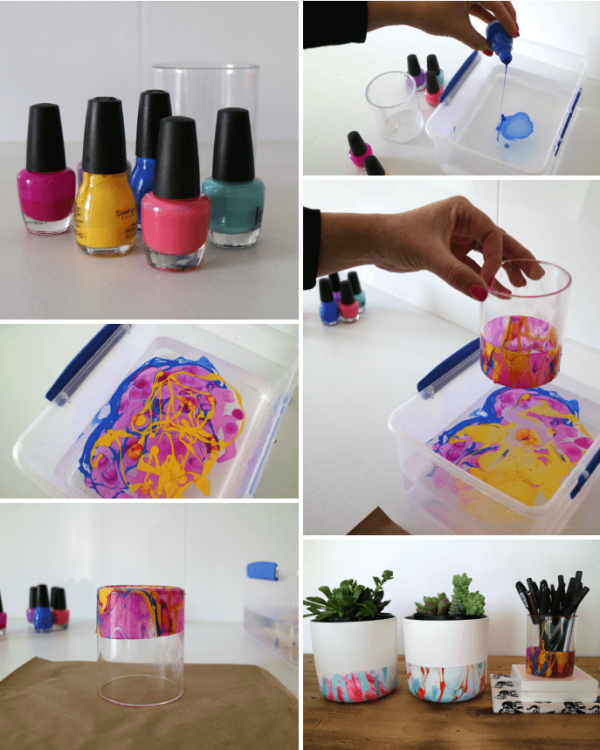 Image Source
Seal an envelope– This is the trick passed on by the grandmothers, if you ever ran out of glue, don't worry, you can still seal an envelope with a clear nail enamel. Say bye to those unhygienic way of licking with a tongue to get it stick.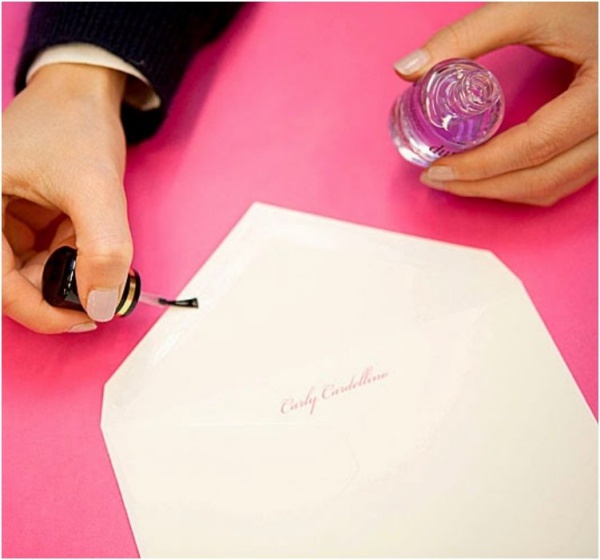 Image Source
Paint shaker hole– There are few salts and pepper shaker that dispenses a little too much, paint few holes and let it dry.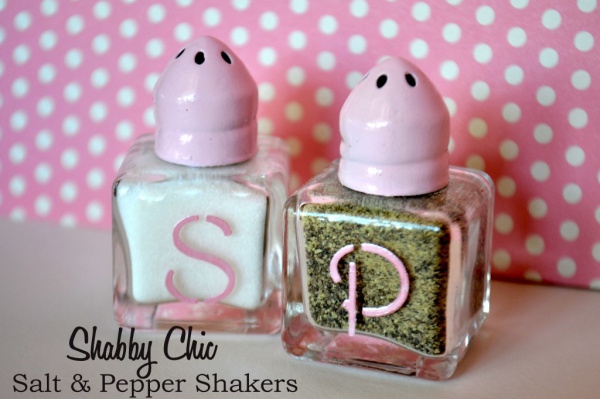 Image Source
Colour code different objects– In order to differentiate, colour keys or switches with different colour nail paint. Organise your mess in the best way possible. This will help you on days when you're in a hurry and your anxiety level is cent percent high.we learn about colors in our very childhood But, there are also some weird colors that we have never heard till now. These colors are made by mixing various basic colors.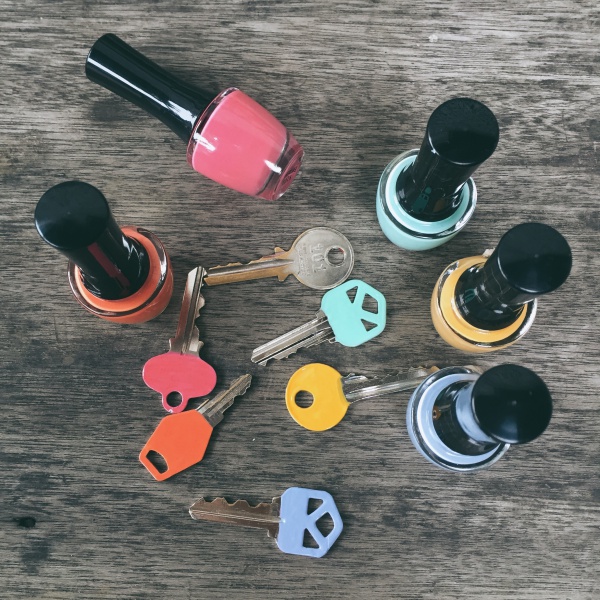 Image Source
Mark levels in bottles and jars– with the help of colour nail paint, we can mark levels in our bottles and jars, it won't get rubbed even after washing.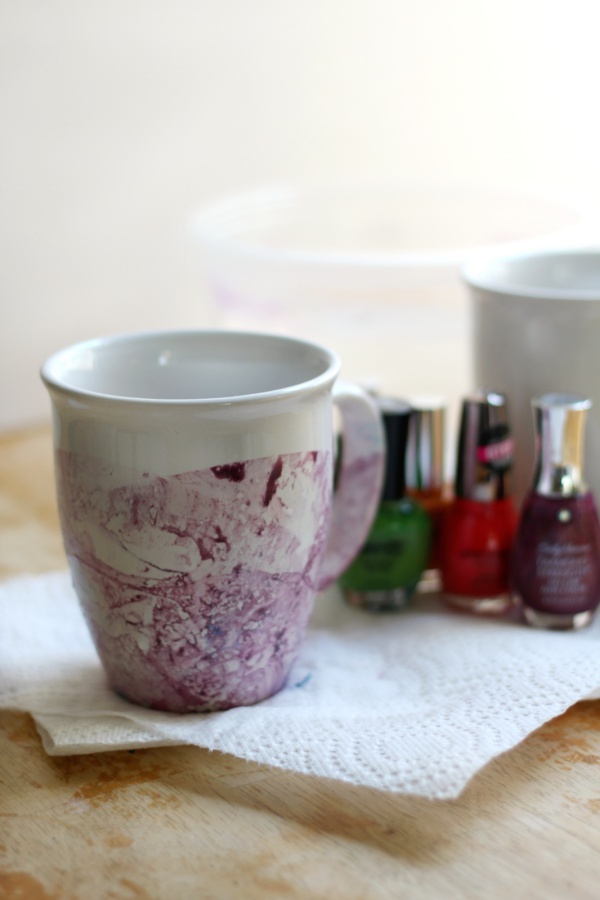 Image Source
In The Wardrobe Crafty Use of Nail Polish
Protect your jewelry from tarnishing– silver and gold earring often get oxidized and dull their charm, protect them from tarnishing by coating a clear coat. It also acts as a barrier between the metal and your skin, which is a must.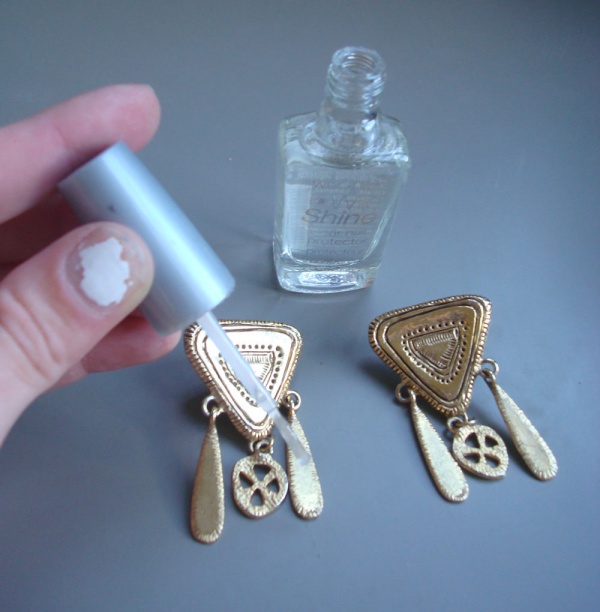 Image Source
Make your buckle shine– If metal irritates your skin, then thank me for this trick. Belt or shoes buckle lose their shine with time, protect them with a clear coat and you're sorted.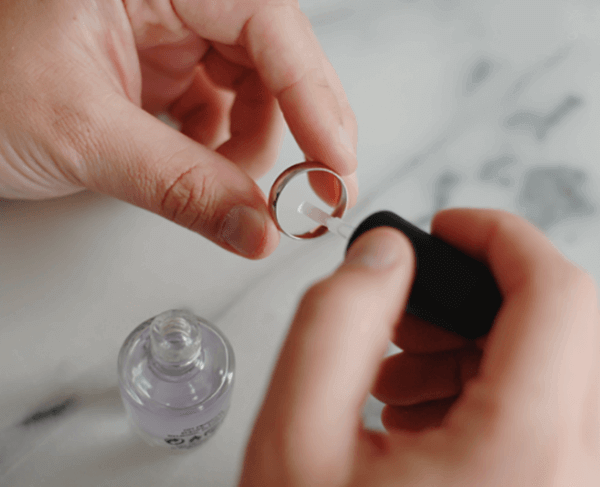 Image Source
Prevent laces from fraying– With time, our shoes start getting rough, prevent shoelaces from unraveling, with a clear top coat nail paint at the ends. Or any colour that matches your shoelaces.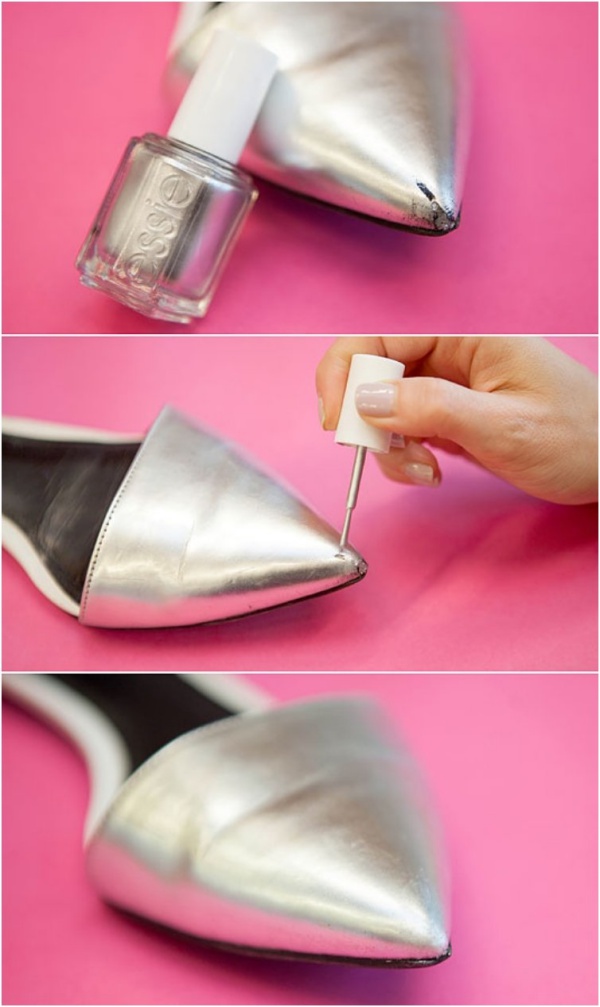 Image Source
Reset stones in jewellery– Rhinestones and pearls often come out of our jewellery. Common girls, we've been through that! Well, again our clear nail paint can come to rescue by fixing them in.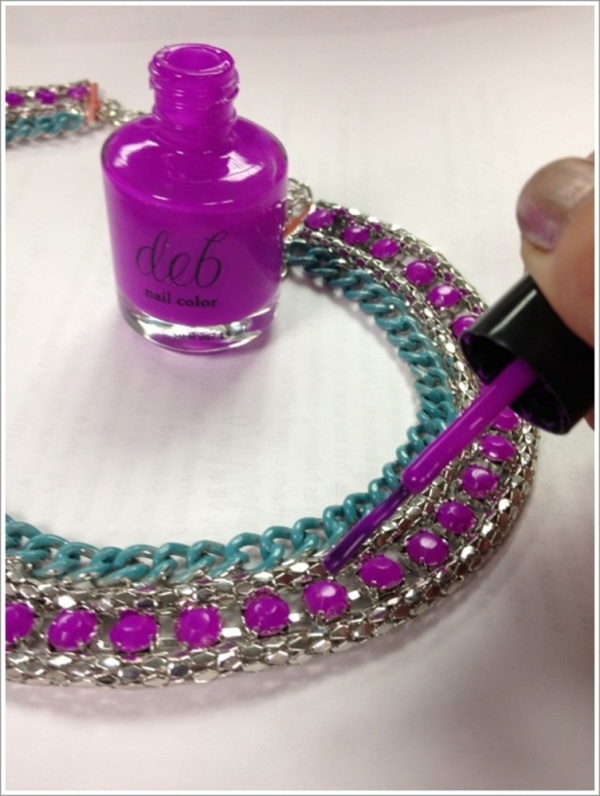 Image Source
Keeping your buttons uptight– it's sad when a t-shirt loses its button, prevent it by applying clear nail paint to keep it intact or you can reuse old button to create new things.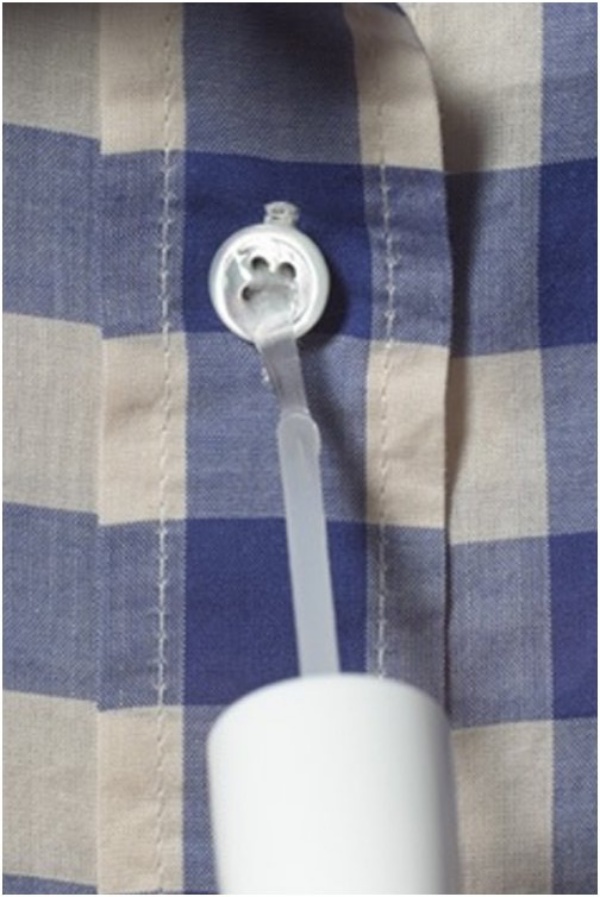 Image Source
Things to do with old Nail Polish
Loose screw– for that extra stickiness, paint the screw with clear polish. It also prevents screws from rust. Double benefit.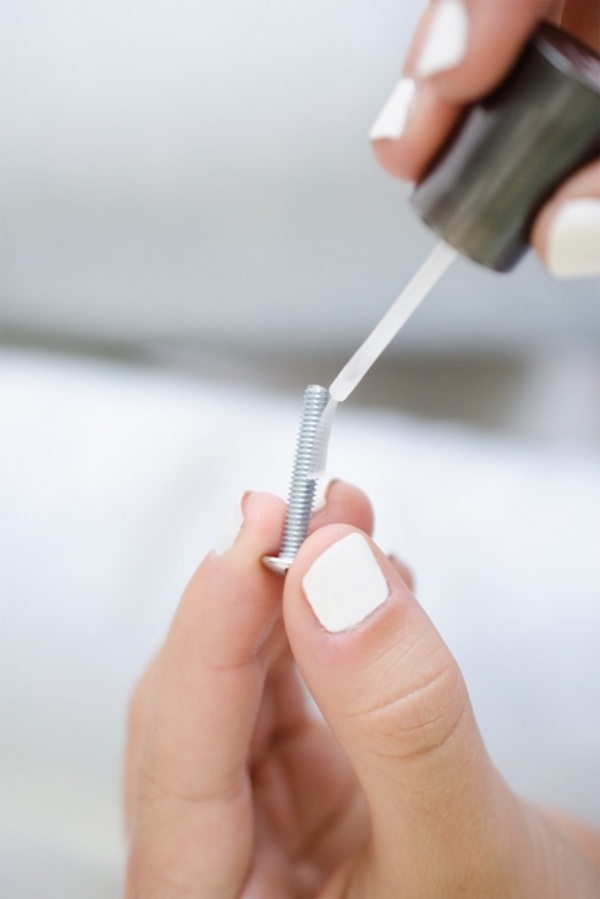 Image Source
To remove wood splinters– give your wooden surface a clear coat to keep it splinter free.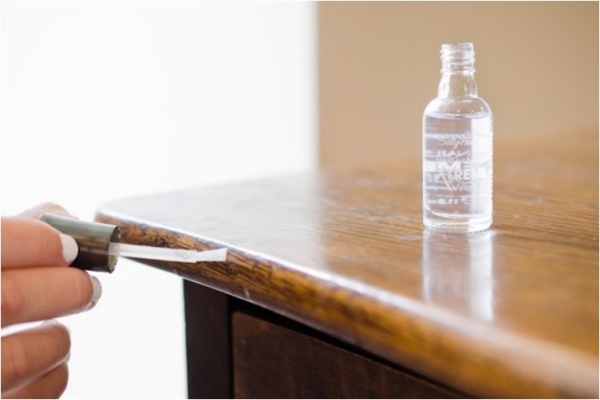 Image Source
Protect your can– prevent your metal can from rust, by painting it with a clear coat.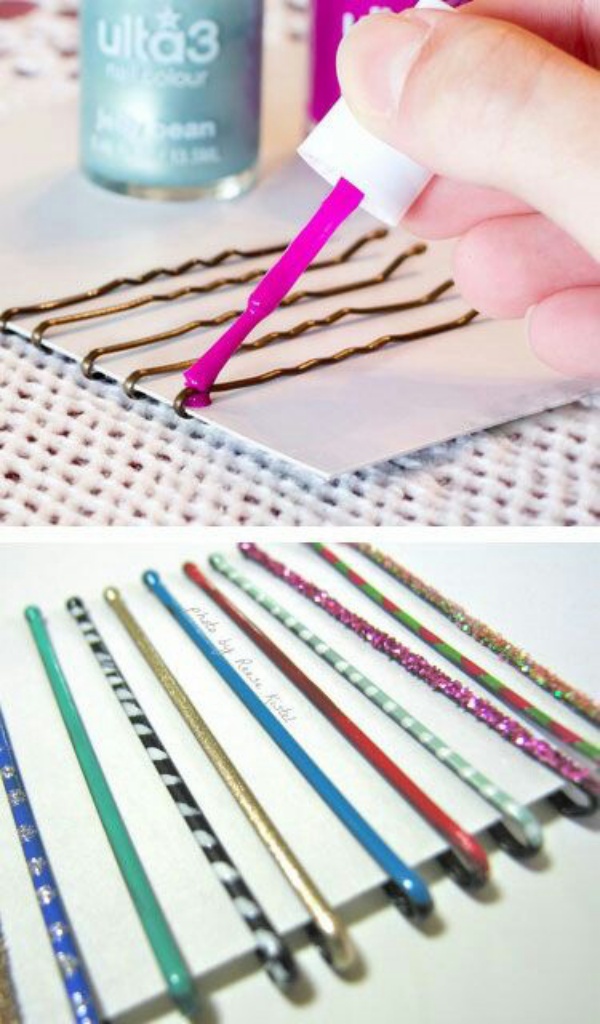 Image Source
Fix small nicks on the car windshield– you notice a small crack on the windshield and that freaks you out, well calm down, with a clear coat, we can stop a crack on a windshield, let it dry in sun after applying. Can you imagine the number of automobile parts we throw every year such as tires, batteries, used oils and various other things? But we can Recycle used car parts second time easily.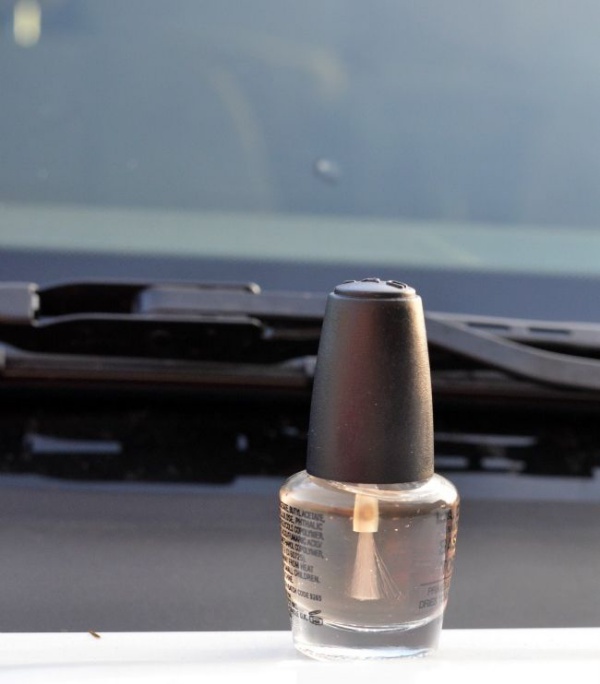 Image Source
A chipped car paint – when a car paint is chipped, it gets rust when exposed to air, prevent that by applying a clear coat of nail paint.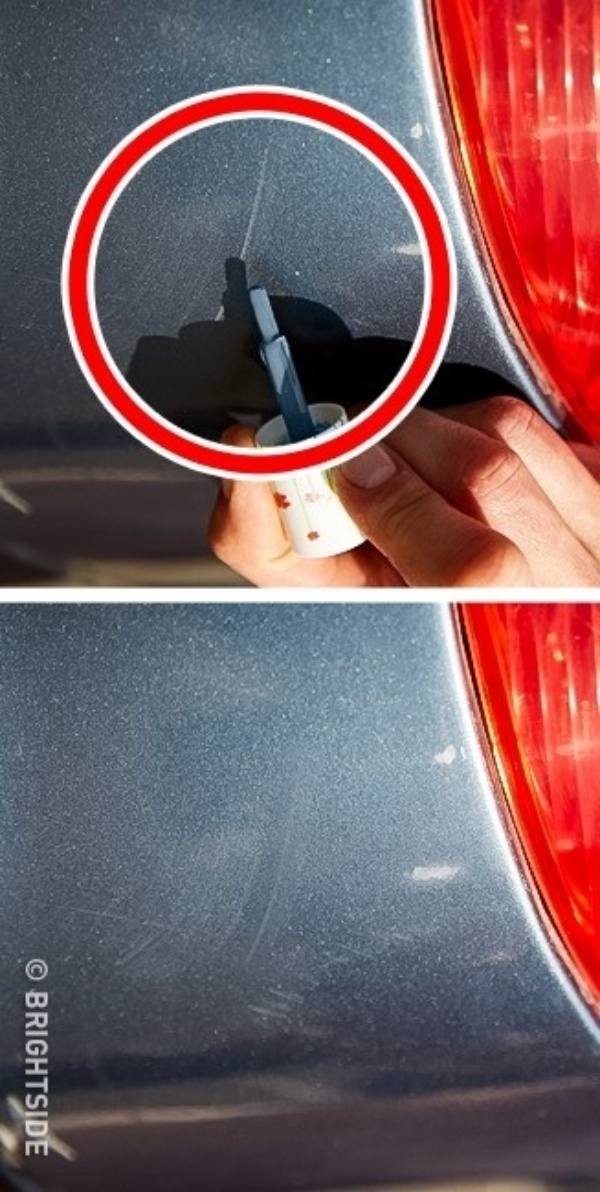 Image Source
Window crack– mend a window crack with a dab of clear coat.
For Sewing Crafty Use of Nail Polish–
Threading a needle– threading to a tiny eye of a needle can be a tough job. Well, now we know the solution, dip the end of the thread in nail paint, it gets dried within seconds and the thread stays stiff for quite a long time, thus making the task easier. I am sure with this trick, you'll never fumble again.Each and everything on this earth has to be learned in a proper way. So if you want to learn about sewing than, simple sewing techniques for beginners will guide you a lot.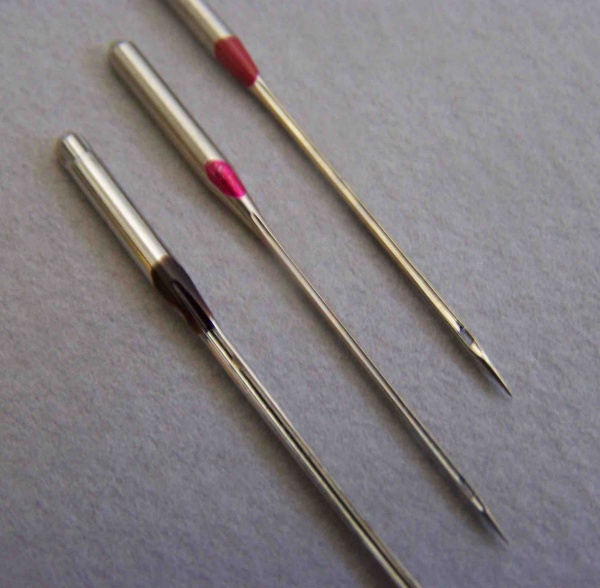 Image Source
Tame frayed fabric– the tiny broken threads of your outfit can be frayed with a clear polish.
Cool Craft DIY–
Upcycle Jewelry: Upcycle your DIY beaded jewelry, get creative with different colours and paint them on!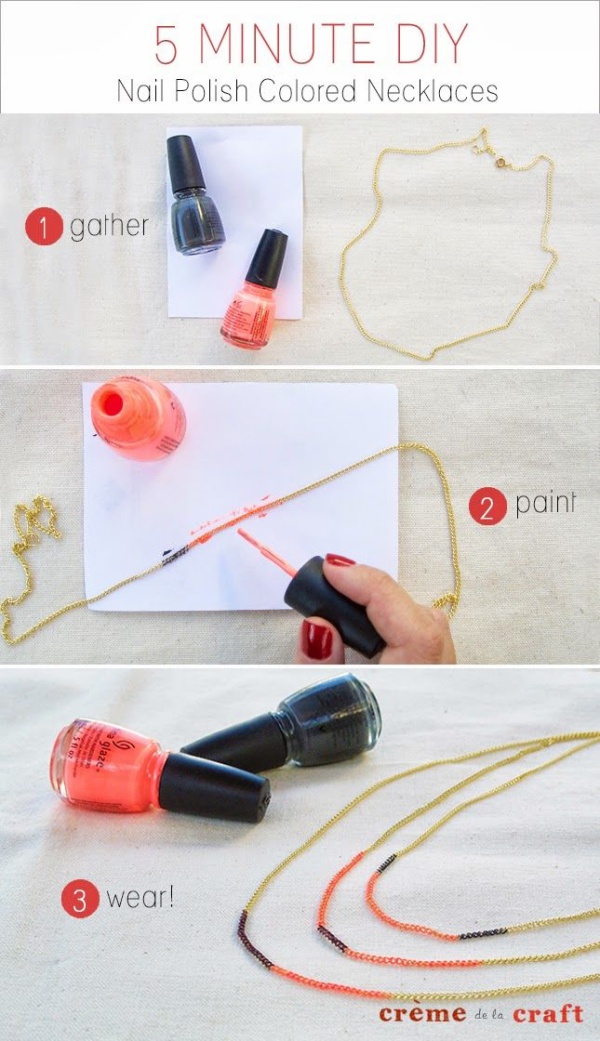 Image Source
Give your shoes a pop of colour– we all have that basic pair of shoes in our wardrobe that we are bored of, well time to dust it off and rock them again my just painting them with your colour nail paint.
Image source
Personalised earphone– Make your own colorful earphones and save your earphones from tangling, by tapping them and giving the tape a wonderful colour paint art.
Phone covers– Personalised phone cases can get very expensive when bought online, get yourself a plain phone cover and paint polka dots on it with a paintbrush. Let it dry for 10-15 mins. Fancy phone covers are the best!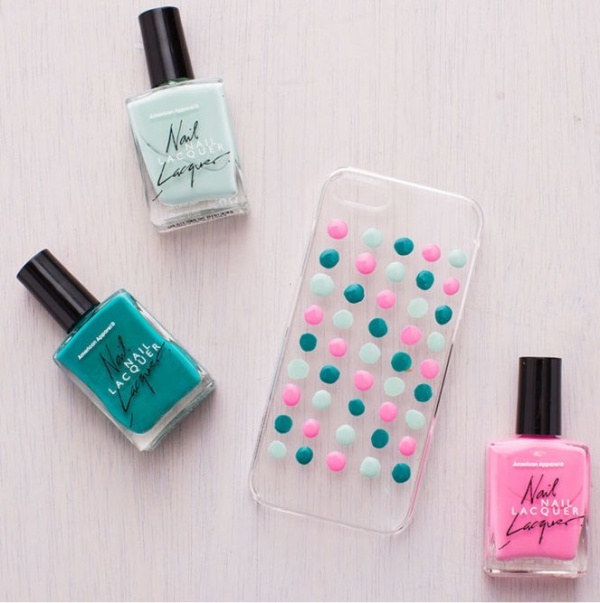 Image Source
Marbled mug– This is one of the most popular and loved DIY, mix all of your nail paints in a tub of water, randomly mix them to get a pattern, carefully dip your coffee mug and let it dry. You're going to love the results!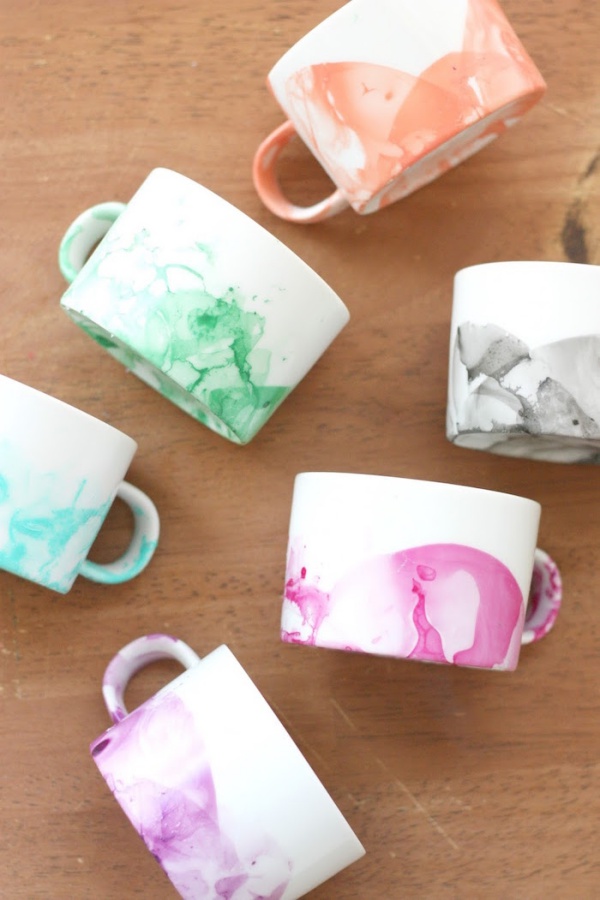 Image Source
Old Nail Polish Hacks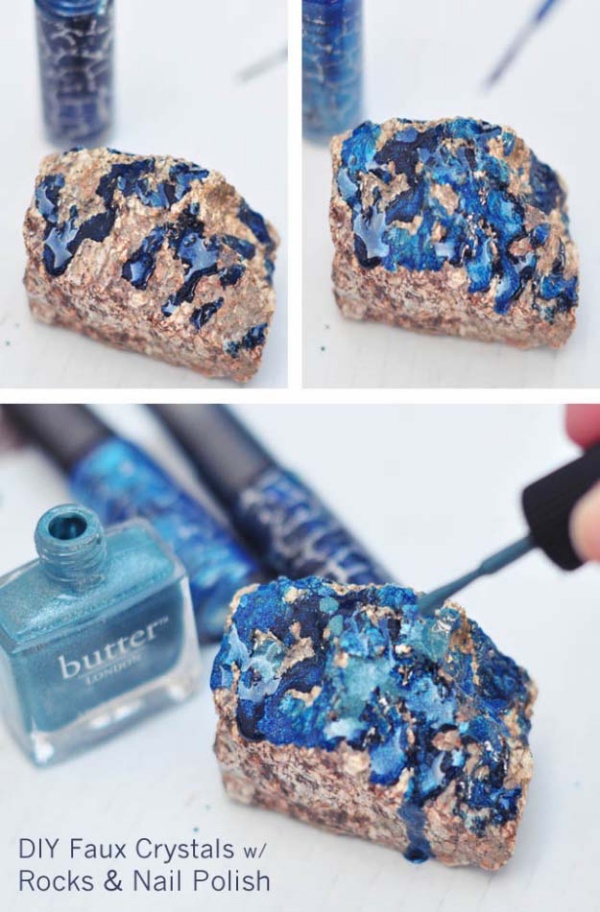 Image Source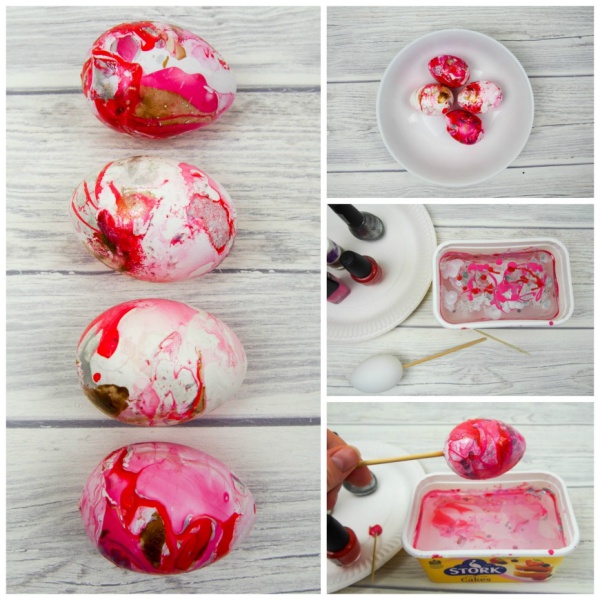 Image Source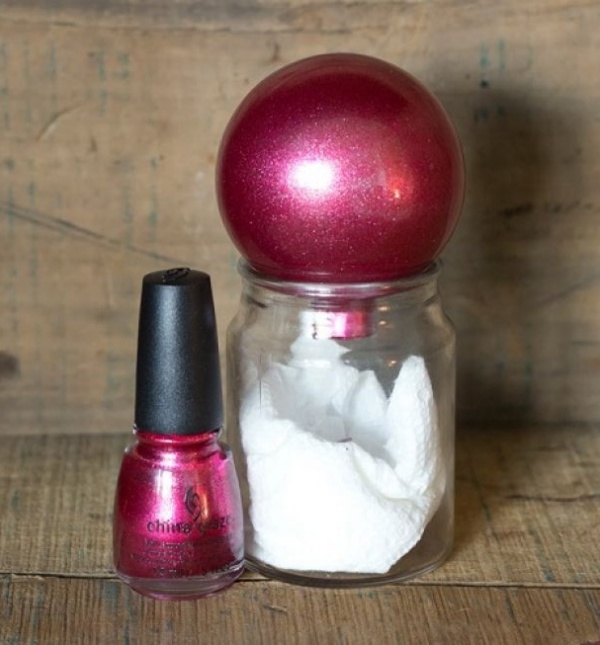 Image Source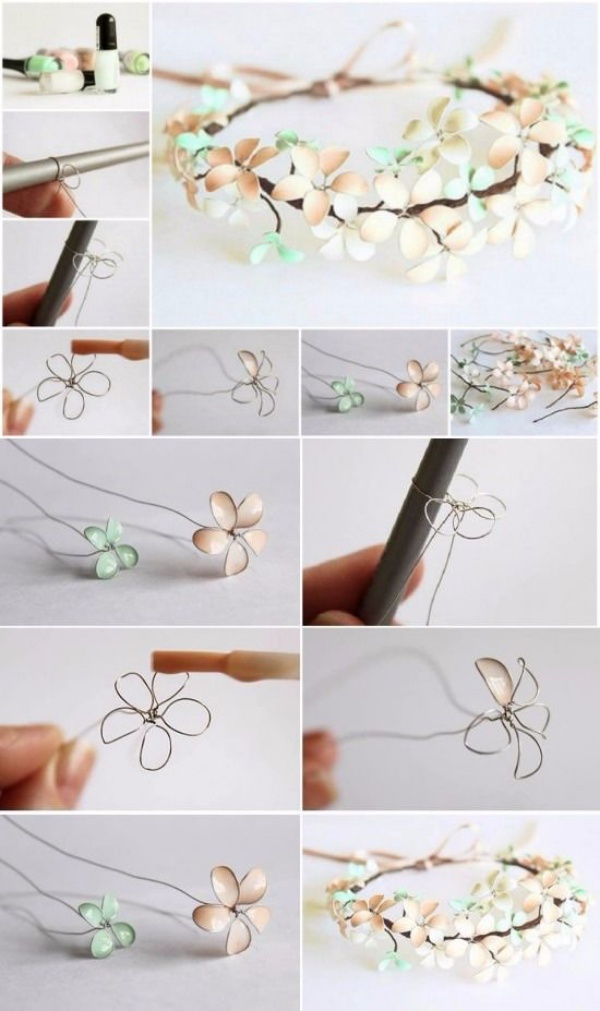 Image Source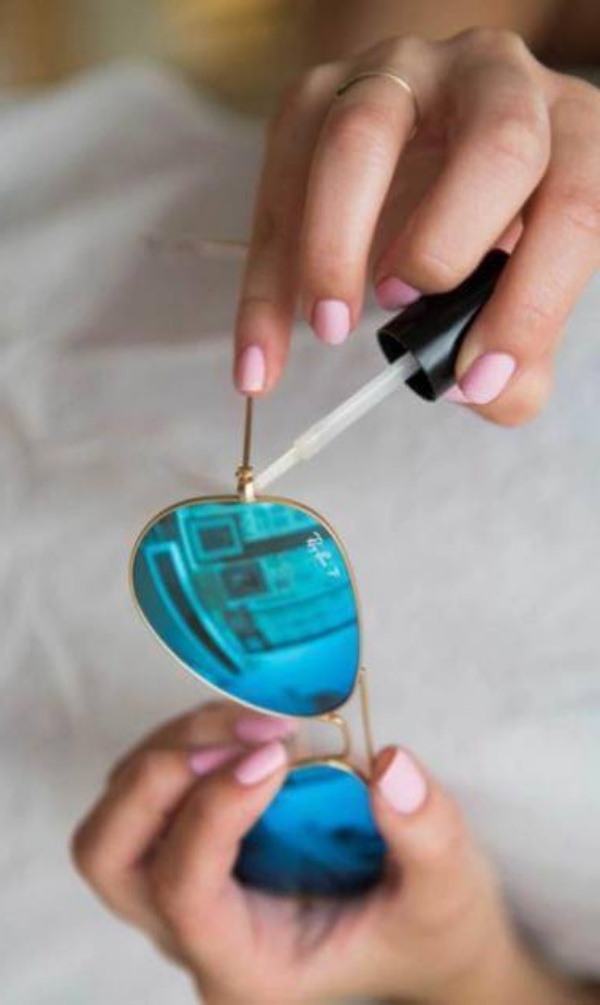 Image Source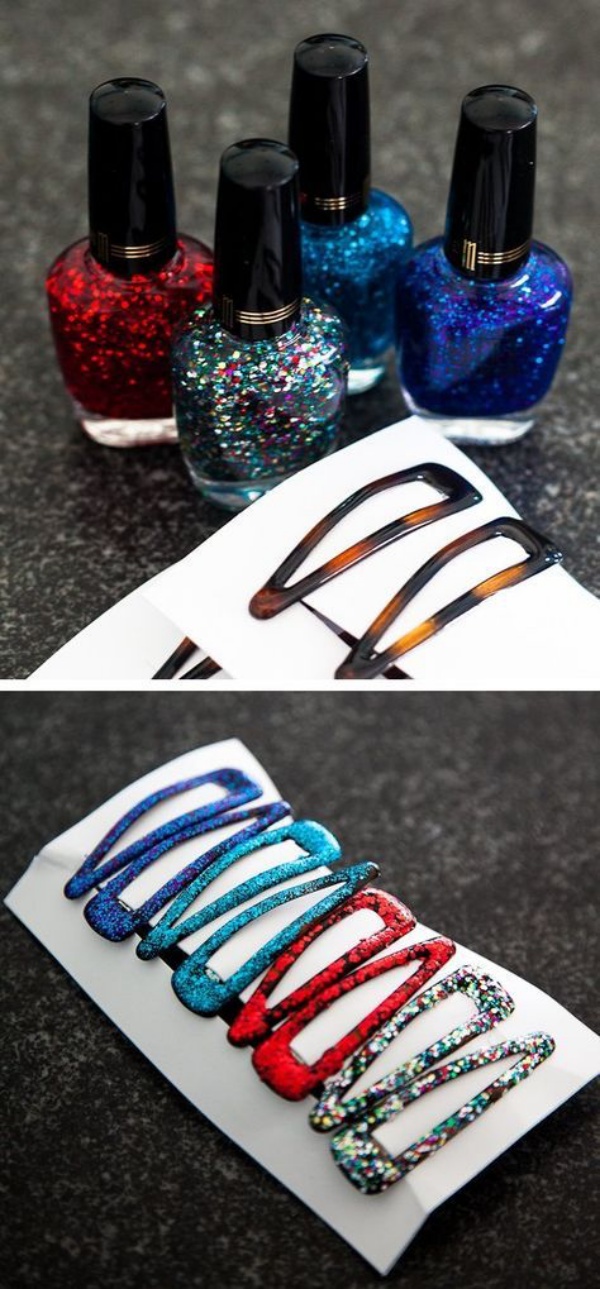 Image Source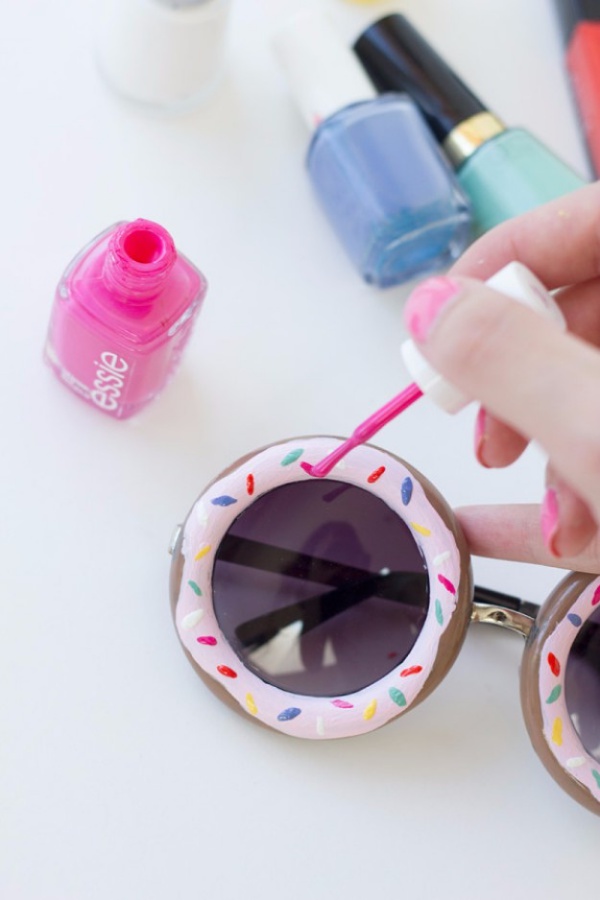 Image Source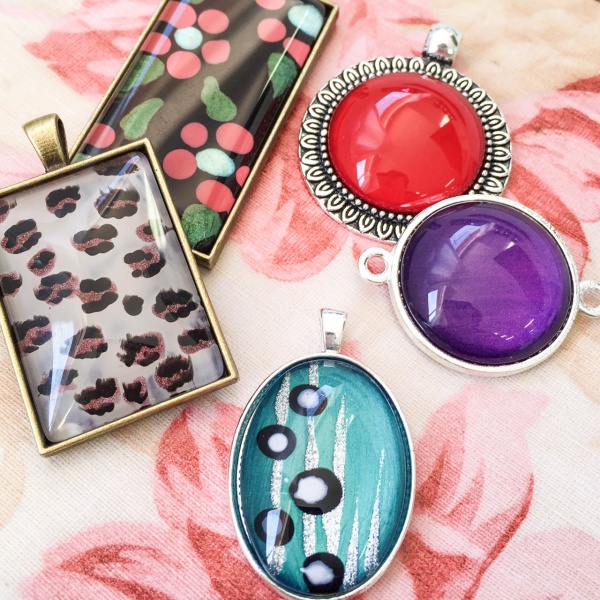 Image Source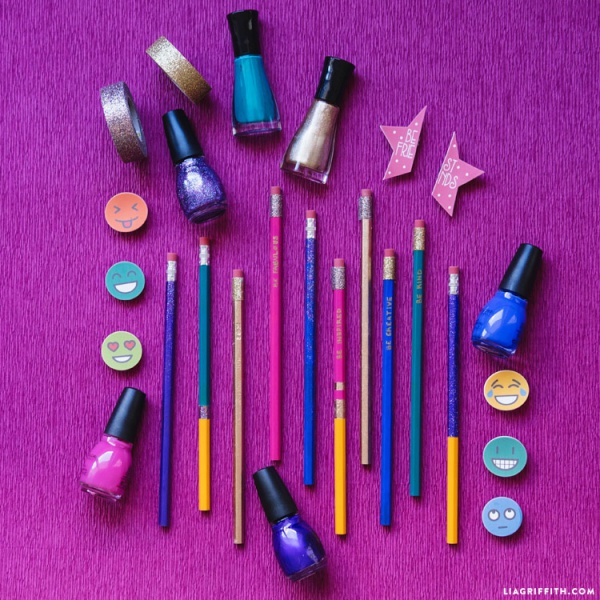 Image Source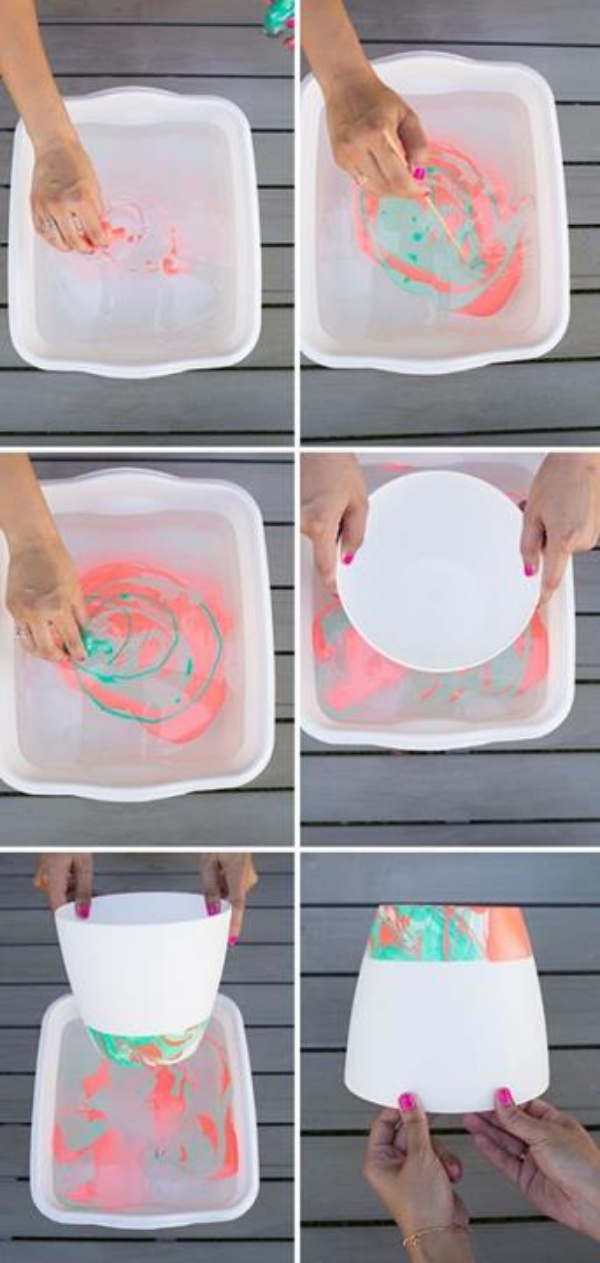 Image Source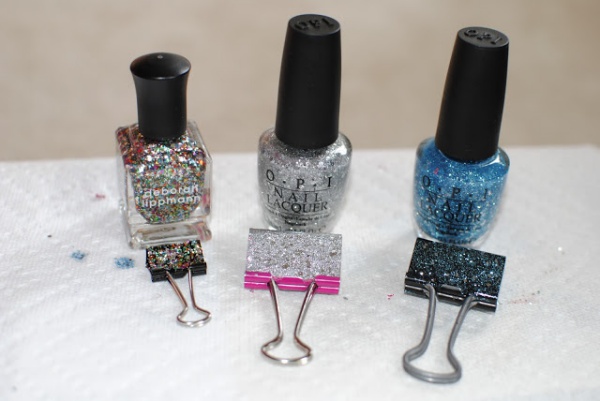 Image Source
These are few good uses of your nail paints, so before trashing your old nail enamel, look at how handy it is. Be proud. Your life is saved. Again, not an overstatement, at all.