Spring is in the air and it is the best time to grow a garden. If you are still thinking, you are late and you will have to do it soon. Yes, lot's of thinking will never proceed your work. So try to engage yourself. If you are thinking about making a garden in your home, you will have to jump into it. Thinking will not do the work. But to do that you should always proceed in the right way and for that, you will need some tips. Here we have come up with some things to always remember while planning for a home garden.
Let us look into it. Here is how you can choose the best possible small plant pots container for your small garden and what are those few things which you should keep in mind while you are going to buy your containers. 
If you are thinking to start a garden on your own, it is obvious that your hobby is gardening. So you don't have to think twice about that. It's the best place to relax. And you should know that spending time with plants and flowers increases your life span. It's true and you will be getting a proof of it.
Things To Always Remember While Planning For A Home Garden
Get an Idea:
Firstly, it is important to get an idea of what you will be doing. There are various kinds of garden you can grow in your home. It may be a vegetable garden, it may be a flower garden or it may be a herb garden, so which one will be the best for you. You will have to finalize about which garden you really want.
Location:
So this is one of the most important factors while thinking of a new garden. Remember, the location will play a very major role and it is directly related to the types of plant you can grow. For example, some plants need less sunlight again some plants need excess sunlight, so depending on that, you will have to choose the best in your home. It will need a study.
Cleaning:
Now once you have finally decided about the location, you will have to start cleaning the place. Clear the ground by removing all the weeds and other things. This is necessary as because if you don't clean the place, weeds will cover up your garden resulting in a mess.
Selecting the Plants:
You already know what kind of garden you will be making in your home. But which plants will be the best for your garden? Some plants need a large place to grow while some depend on the type of soil. So it completely depends on the soil type of your garden bed. Try to know from the internet which plants will be the best for your garden.
Improving the Soil:
Okey, so this part is really important for some reading the article. It depends on where we live. Suppose the place we live is gifted with a very rich soil, then you are also blessed with a beautiful garden. But if you really live in a place where the soil is not that rich, you will have to improve the quality of the soil. Check out the articles which will help you to improve the soil.
Fencing:
You have started the process and within a few more months, you will getting a beautiful garden, but do you know, it is very important to protect your garden especially the vegetable garden from animals. They can anytime enter the garden and ruin your plants. So it is always better to keep animals out of the garden. For that think of giving a fence.
Invest on Gardening Tools:
Gardening needs a different kind of tools which are commonly known as gardening tools. It will be better if you can buy all the basic tools you need and do invest for good products and not the cheap one. You can check out the list of necessary gardening tools on our blog.Here are some very important tools used for gardening and on their usages as well
Make a Schedule:
Everyone has to spend time on their hobby and you will also be doing that. So you will have to make out a regular schedule so that you can spend regular time in your garden. Plants need a lot of care and you will have to care for them. You will have to water the soil and plants almost regularly. So stick to a schedule.
Annual Vs. Perennial:
Well this is a very confusing part that you will be choosing an annual plant or a perennial plant. But try to think in your way. Try to keep a mix of both kinds of plants. It's not a very good idea for every beginner to go with annual plants. So keep both kinds of plants and enjoy the garden.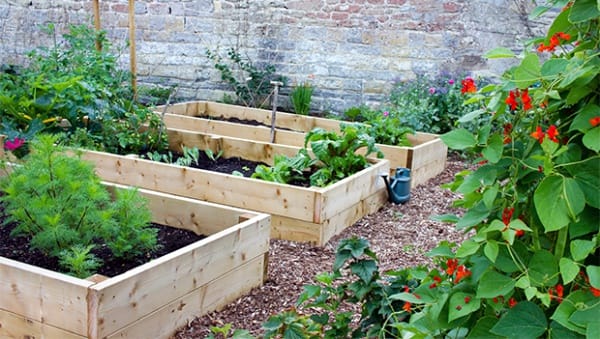 You need plants to live happily and plants need you to live happily. So we all are tied up in an ecosystem. But planting a beautiful garden in your home is a great idea in this age of deforestation. Just think you are contributing something to save the earth. But forget these things to remember while planning for a home garden. They are really important.