Sculpting is an art where you need to have a lot of patience. After all, creating something real look-alike from clay is not easy and definitely takes time. For a beginner, the art of sculpting seem daunting but you don't need to worry. Keep patience and be ready to practice. It wouldn't be easy to make a realistic baby sculpture and as a beginner, you definitely won't get it right in just one trial. But with the perfect clay and some clever tips, it would be easy on how to make realistic baby sculptures.
You should always draw out your design before you start. It doesn't have to be a good drawing, but it does need to give you a solid road-map for what you're going to do. Draw the sculpture from several different angles, so that you can understand how different areas meet up, the height at which different pieces need to be, actual scale, etc.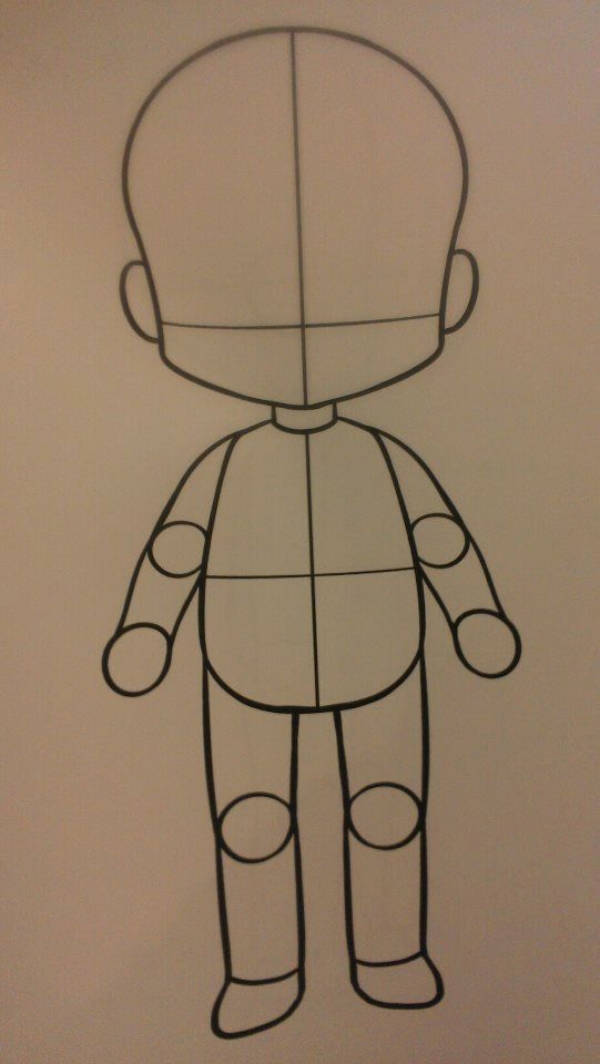 Build your armature. Armature is a technical word sculptor's use for support structure. Think of your armature as your sculpture's bones. The armature is vital, as it will keep the piece from becoming too delicate and easily broken.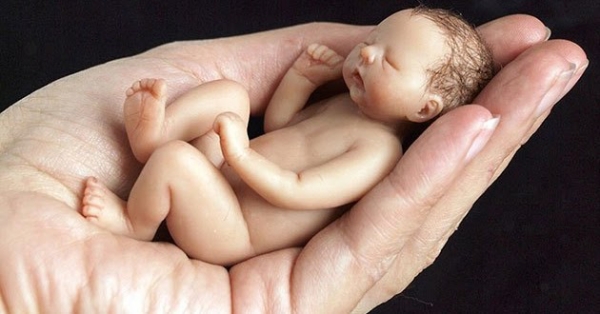 Using your sketch, identify the main pieces of the tiny baby sculptures. Look at the lines that define those pieces and how they connect to the other pieces. Again, imagine a skeleton. Form your armature to these lines.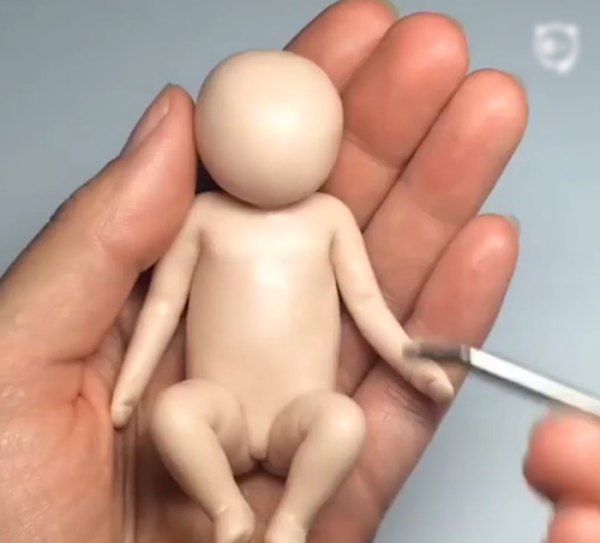 Add your filler. The filler is a bit like the muscles of your sculpture. Generally it's made out of a cheap, light-weight, plentiful material. It's important because it will help you save on materials costs, as well as keep down the weight of your sculpture making it less prone to breaking and easier to move. Common filler materials include masking or painter's tape, tin foil, newspaper, or cheaper clay.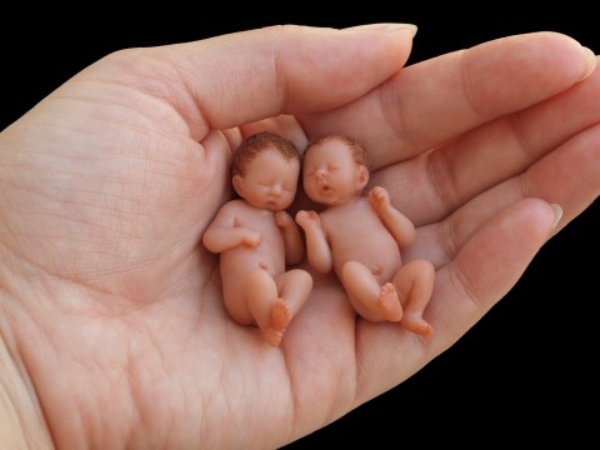 Start with large sections. Once your armature and filler material are in place, you can start adding your sculpting material. Start with getting the broadest strokes in terms of the shape. You just want the foundation to work with.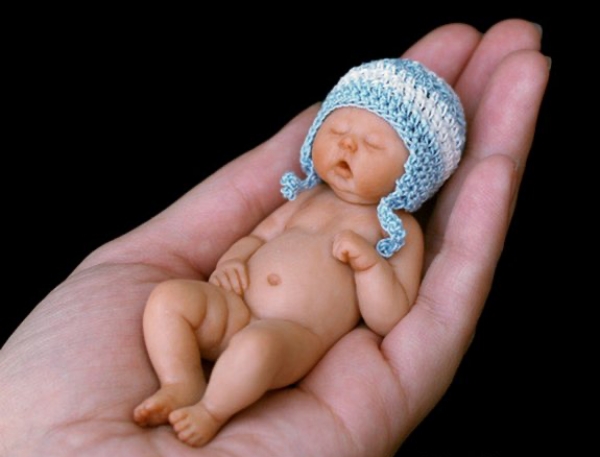 Add smaller sections. Begin to more carefully define the shape of your sculpture. You should still be adding clay or other sculpting material at this point. These additions should, like the larger chunks, define the general shape of the sculpture, but cover the smaller areas.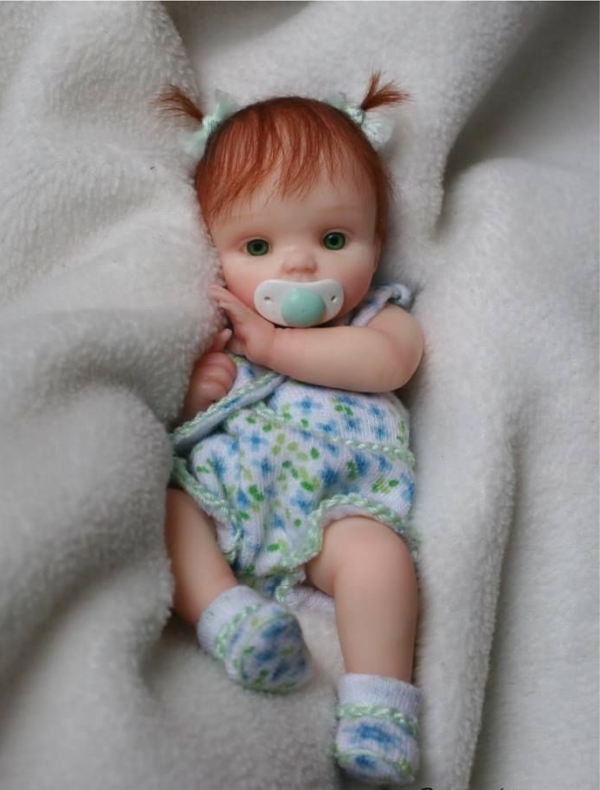 Sculpt finer details. With the basic form of tiny baby sculptures in place, you can begin to take your material away or shift it into place. This is the sculpting stage, in the traditional sense. Move and smooth larger pieces into their final shape, and begin to carve out smaller details such as the angle of a cheek bone, the knuckles of a hand, etc.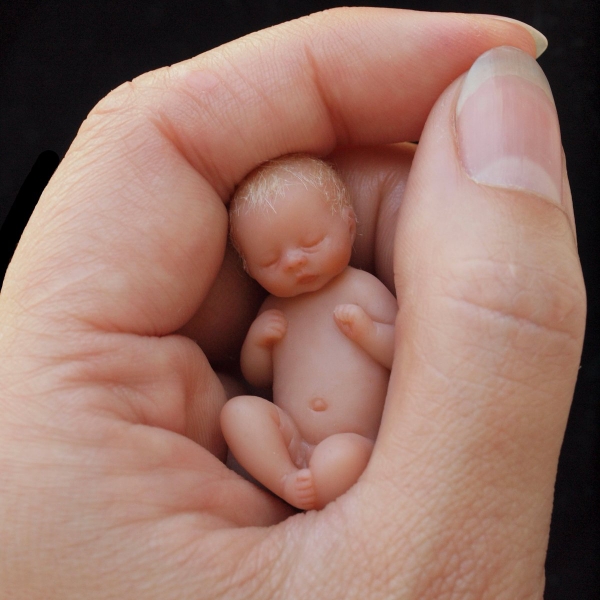 Identify the necessary textures. Look over your sculpture and think about the different materials that would make up that object in real life such as flesh, hair, fabric, stone, grass, fur, etc. Look at pictures of those types of textures to figure out how they work. You'd be surprised how complex it can be. Fur, for example, grows in chunks and you'll have to pay attention to the length, organization, and direction of every chunk.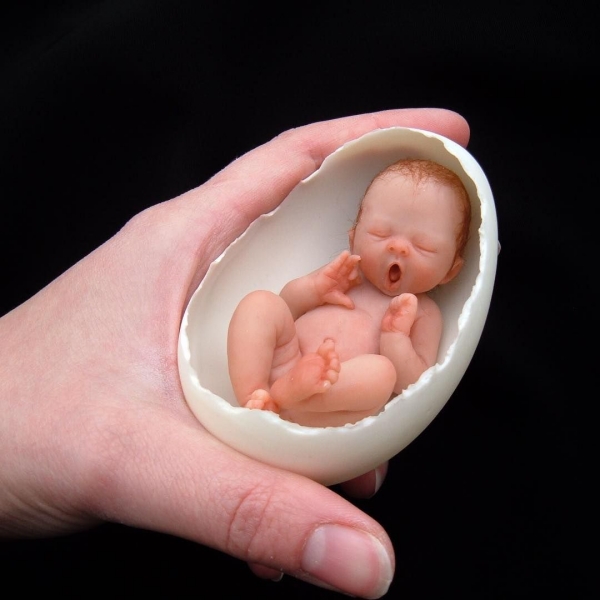 So you got the basic idea how to sculpt a human figure, now we will sculpt a tiny baby girl.
Prepare clay in white, brown, light yellow and flesh color.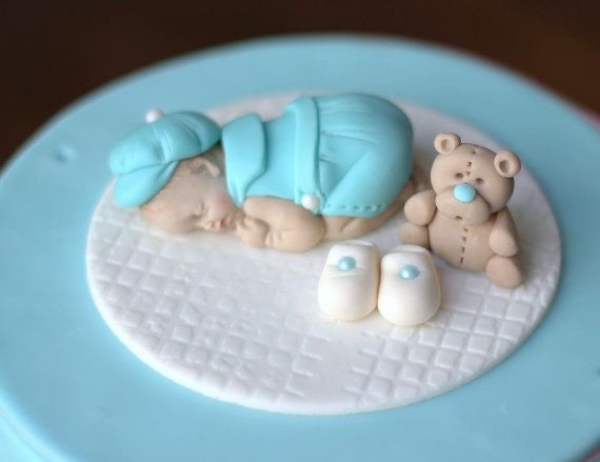 For the Head, take your flesh color clay and roll it to ball shape. Press the middle of the clay with your baby finger and move your finger back and forth.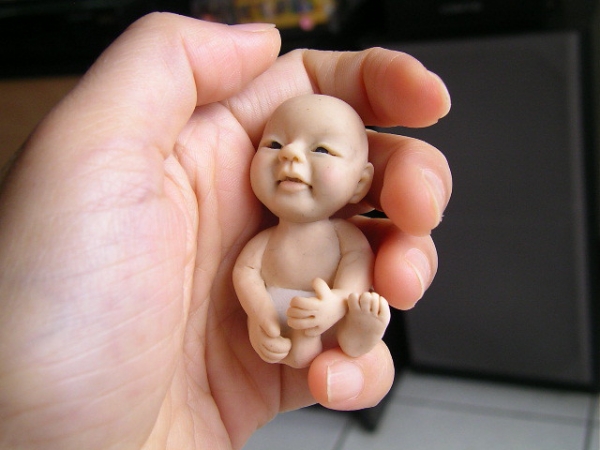 To sculpt the body, roll your white clay to a cone shape with height approximately 2 centimetres or as you like. Leave it to dry completely.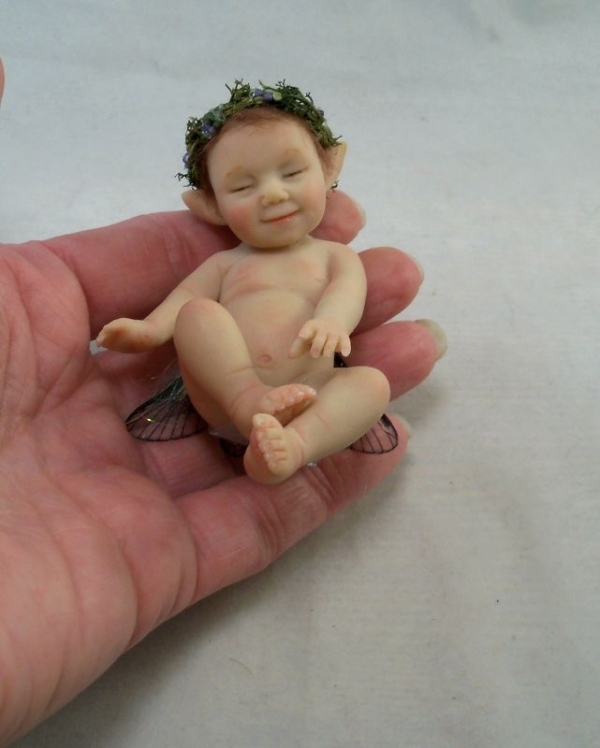 For the hands, make 2 long and slim cone clay shape in white color and roll 2 small ball shape in flesh color. Attach the clay ball to the cone shape to make the arm.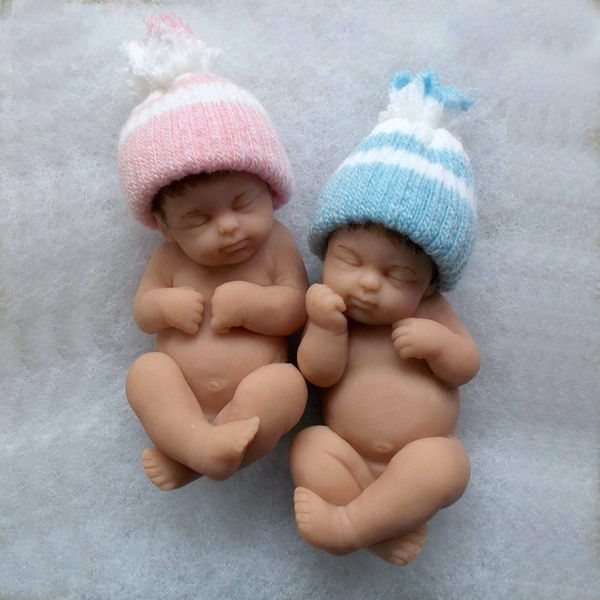 Milk Bottle: Roll white clay to oval shape and flatten the narrow end. Roll small ball shape in yellow color, press it with your finger and attach to the bottle. Roll small flesh color clay to an oval shape and glue it to the yellow clay.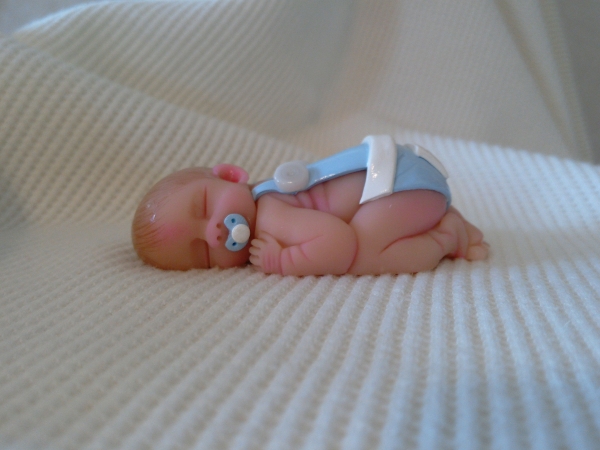 Poke the head with toothpick and let it dry. Next, glue the nose and ears to the head with white glue. Make a smile line. Give the baby nice hair with brown clay. You can start by rolling a ball shape, flatten it with your rolling pin and cut it with scissors or clay knife.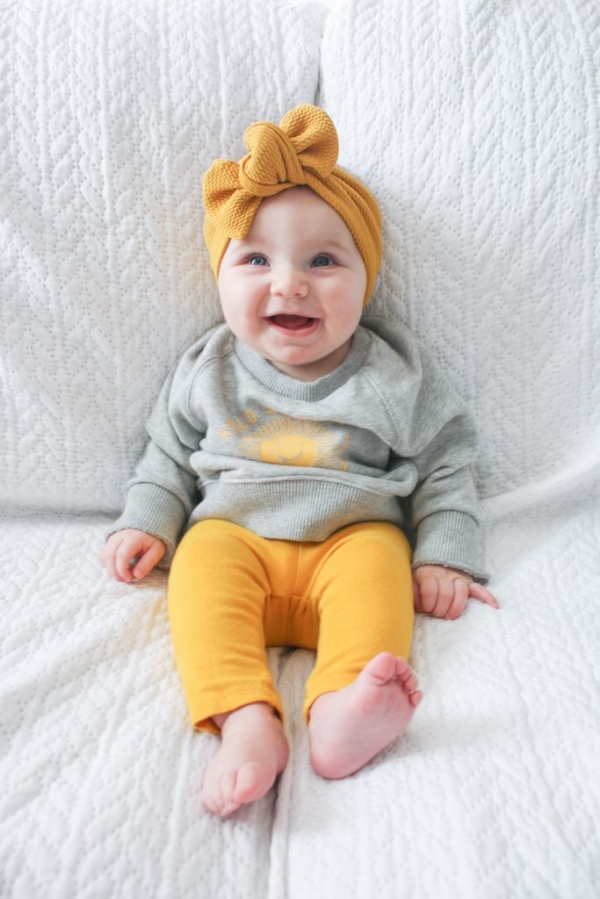 For sculpting the baby's scarf, take pink clay, roll it to oval shape and flatten it with your rolling pin. Press the edges of the scarf like picture to make it nice and pretty. Wrap the scarf around the baby girl's head and use white glue to secure it. Draw the eyebrows and eyes with your black marker. After the head and the scarf dry, attach it to the body with white glue. Next, glue the arm and milk bottle to the body.