Actually most of the time, we don't think seriously about many small materials around us, but if taken seriously, it can result something wonderful and amazing. Each and everyone of us have some creative ideas in our mind but we hardly try to use it. But if you can think in that way, you will even find that a bottle cap can be used to make a lot of interesting things. Wow, it's amazing, but how to know about the creative ways to recycle bottle caps? Yes, we are here with that. Scroll down to put up your creativity.
Creative Ways to Recycle Bottle Caps:
Bottle Cap Wind Chime: Most people look for a wind chime to keep in their home as it makes a beautiful sound when wind blows on it. It is said that this beautiful sound brings good luck and peace in your home. Whatever may be it is, but have you ever thought of making a wind chime out of reused bottle caps? Now you may think about that.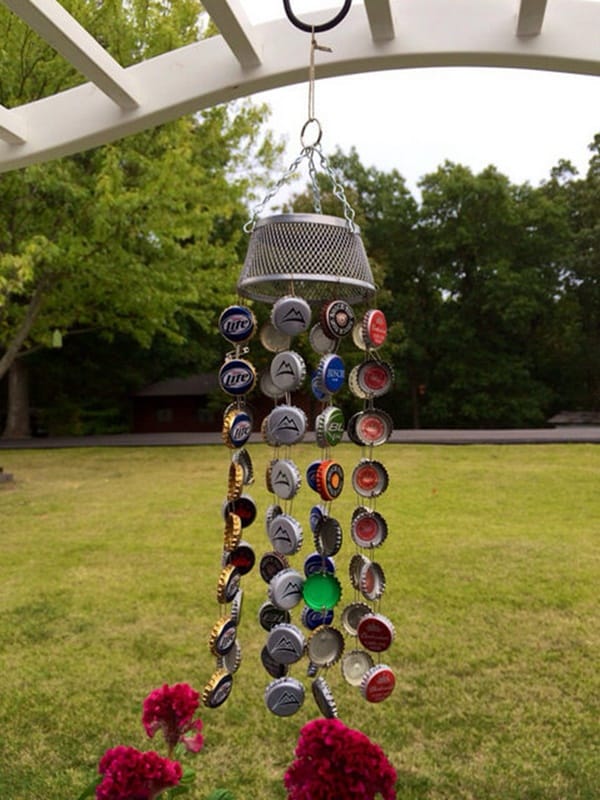 Bottle Cap Tree: Are you the one, who likes to make beautiful decorative objects for your home interiors? Then you should have a look into it. This amazing craft idea that you can make your own will easily make your room wall more attractive to the guests visiting your home. Say that you have made it and just with some old bottle caps. See how they greet you.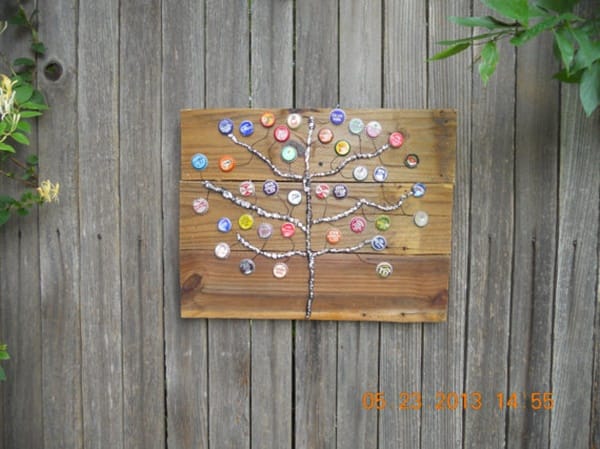 Bottle Cap Table Top: Who can stay away from this beautiful and colorful yet attractive table top? It's rare you have seen such an item anywhere until now. Make yourself special to others making such innovative things by your own hand. Everyone will start thinking a bit different about you, as you are not that normal one; you are great creative person from now onwards. You can add your own idea on it and it makes it your own design.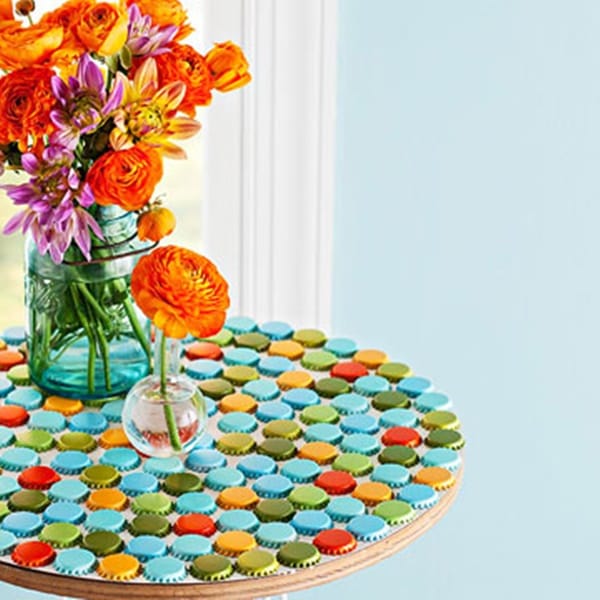 Bottle Cap Necklace: Now it's time for some jewelry ideas. But what? Jewelry with bottle caps? No, you have not gone mad, rather you have gone creative. Cheer up with this amazing jewelry idea reusing some old bottle caps. Make your loved one feel more special about you with a such a beautiful necklace they have ever thought of. Say you are not the ordinary one that you think normal all the time.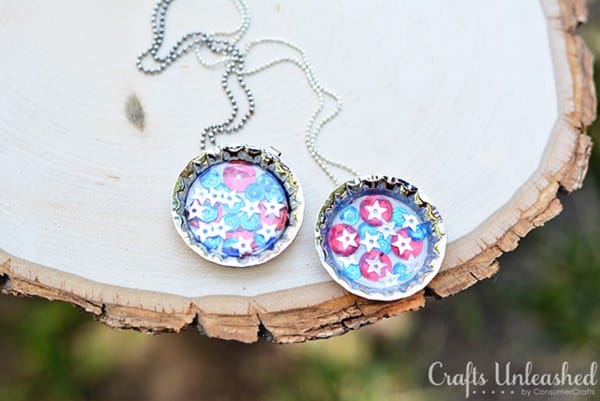 Bottle Cap Magnet: A very useful thing this time. Most of all have a dashboard above the working desk and it is a very important place where you can find all the glances of your important work. But how you hang them? Obviously with magnets. You will be decorating those magnets with bottle caps. So, now put some amazing messages there with the help of these amazing DIY bottle cap magnets.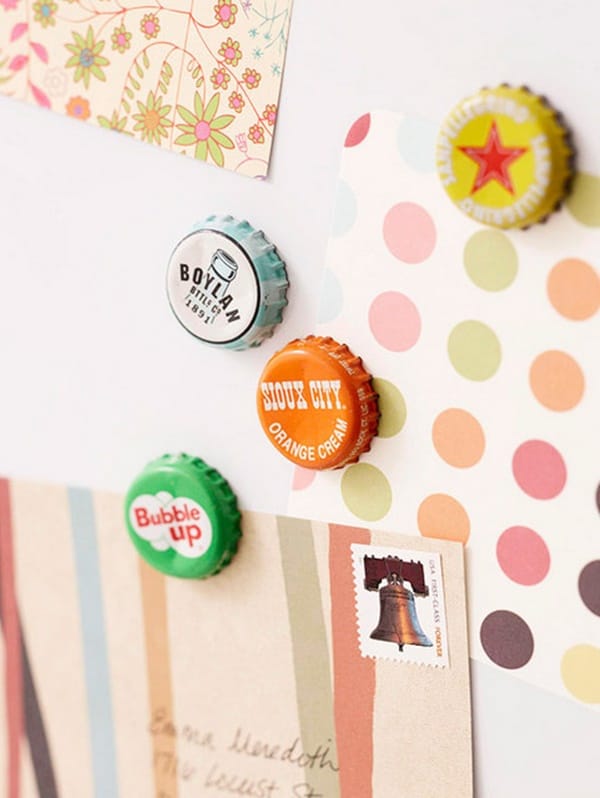 Mosaic from Bottle Caps: You have seen mosaic done from stones, glass, or other materials but can you ever think of making a mosaic from plastic bottle caps? Yes, it's possible and that has been proved. So now, you can try out that. Look at this amazing mosaic done near the road. It looks so beautiful and attractive.
Bottle Cap State Art: Looking for a good state art to hang on your walls? Go for this one and it really makes your walls look attractive with your colorful state. Just you will need some craft skills to make this beautiful art and yes with some bottle caps and a piece of wood. You can make it on your own or even you can take help of others who are really experienced in these kind of things.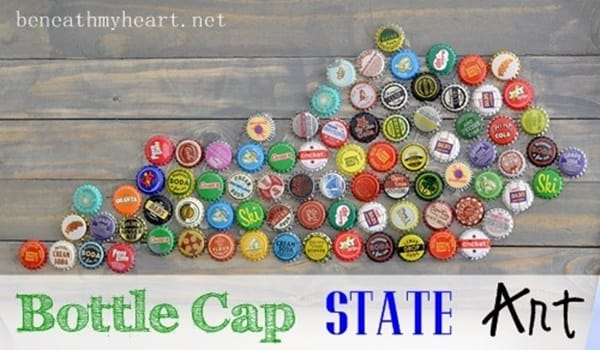 Bottle Cap Garland: This simple yet beautiful looking garland can be made with just chalkboard paint and old bottle caps. This is an innovative idea for making your party more creative. It's for sure you will be getting a lot of inspiration from the guests.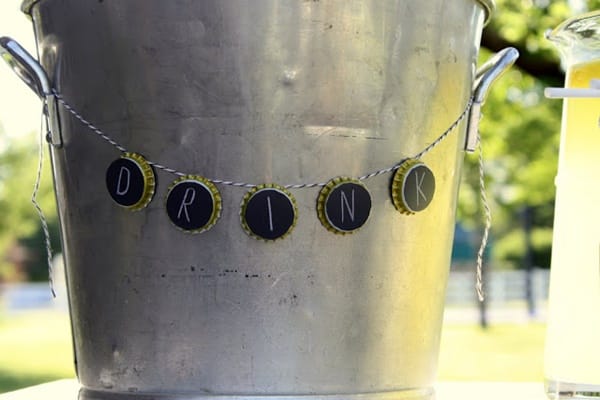 Canvas Checkerboard: This project proves that if you have creativity in yourself, you can do anything with just simple objects. Like to play game with your friends in a picnic, here's the solution. Actually, bottle caps are great for making game boards. So don't miss it out.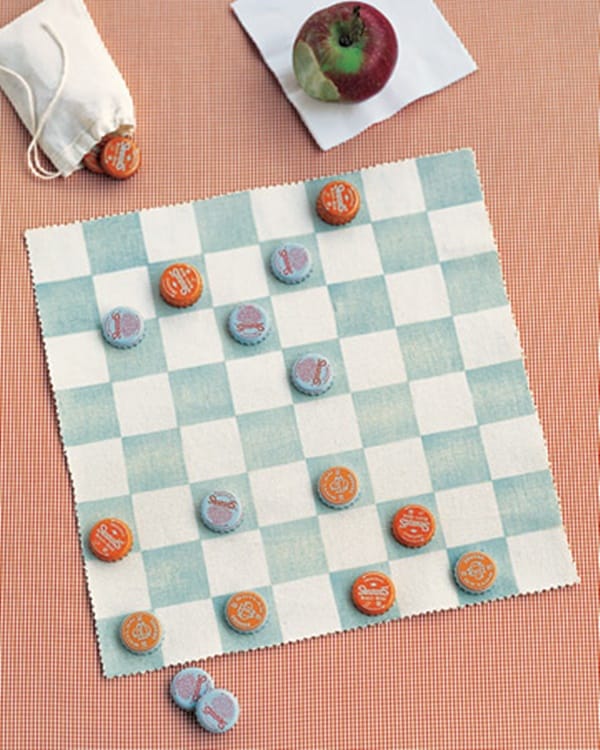 Bottle Cap Coaster: Now it's time for making outstanding coasters for a coffee cup this winter. It can make your morning more special by its colorful and unique appearance. Just collect some bottle caps, paint it and make coasters in a day.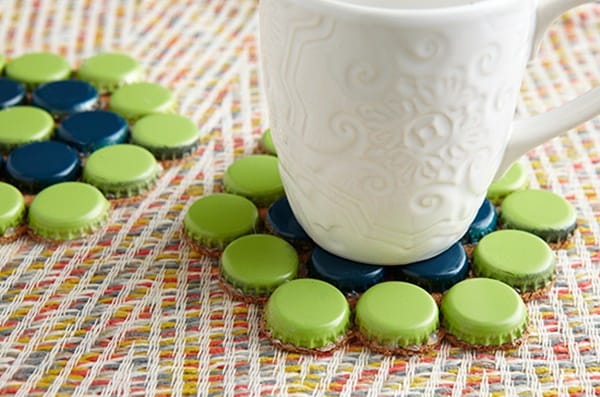 Bottle caps, something we just throw in our dustbin, can bring so much creativity in us. This complete article is an inspiration to those who really want to make use of their old thrown out objects in a beautiful form. Stay in touch with our blog and get to know more ideas about
recycling and reusing
old object to make something new.