Almost all of us know about the use of Industrial pipes in normal. But today here you will be getting a whole new idea of making a stool out of industrial pipes. You should have an idea that, industrial pipe projects are now in great demand and it is very trending nowadays. This is such a project that you can add in your home or maybe you are preferring it for your office. The most amazing thing about this stool is that it takes a very short place and so a great idea for office or house with smaller looks. Now if you are thinking about the project, it is for sure that this is a project that can be done by almost anyone. So you can also do it easily.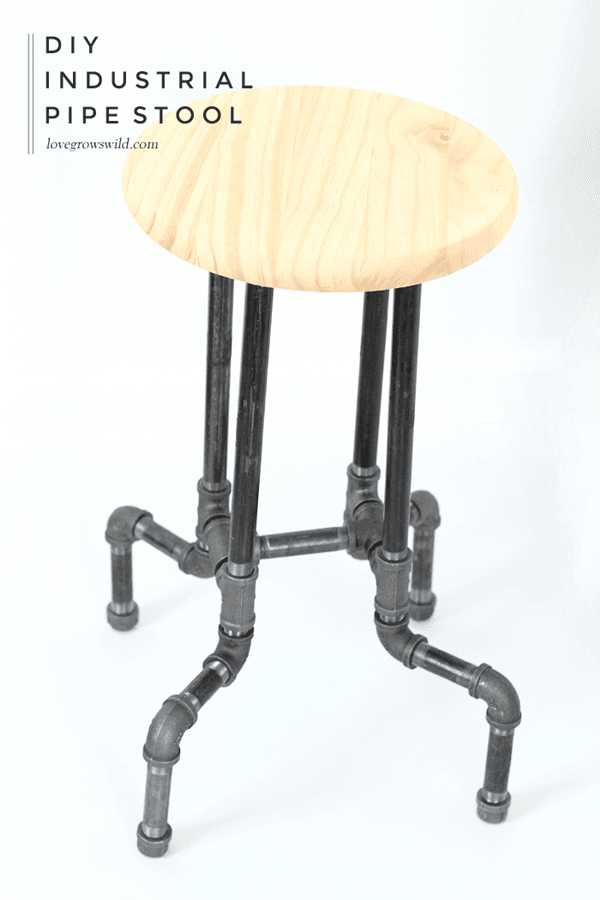 Now at first let's know about the equipments that we will need to make out a single stool.
 1 – 12″ round wood seat (found near the lumber section in hardware stores)
 4 – 1/2″ floor flanges
 4 – 1/2″ x 12″ pipes
 4 – 1/2″ x 3″ pipes
 5 – 1/2″ x 4″ pipes
 6 – 1/2″ tees
 8 – 1/2″ 90° elbows
 8 – 1/2″ close nipples
 4 – 1/2″ caps
 Elmer's Pro Bond Advanced
Before you jump into making this wonderful DIY project, you should know about some few tips that will be too much helpful for you all guys.
1. It may be possible that there will be price tags on your pipes when you are buying them from a store or a dealer. So we highly recommend removing
the price tags just for that your stool will look good and beautiful. Do this before you start building the project. It's not a very big job and you can remove it easily with the help of a blade.
2. When you are planning to buy the pipes from the market, be sure that you tally over different shops for the correct price. Actually we have experienced that the price varies a lot with each shops and it's not a good idea that you will buy a pipe with extra cost. The black steel pipes which you can see here are less expensive and so you can also consider that. It's something that you should keep in mind while going through this project.
3. In this whole process, you will be just screwing the pipes onto another. So in this case leverage is very important and you have that idea.
Normally this project will not need any tool to build them but a pair of vice grips will be very helpful for you to get a better leverage.
DIY Industrial Pipe Stool Tutorial:
Procedure:
1. To build a single leg of the stool, attach a 12" pipe to a tee. Now add a close nipple to the end of the tee opposite the 12" pipe. Once it is done, fix a 90 degree elbow to the close nipple. Ten add a 3" pipe and again a 90 degree elbow. Lastly add a 40" pipe and add a cap. Build all the other legs in the similar process.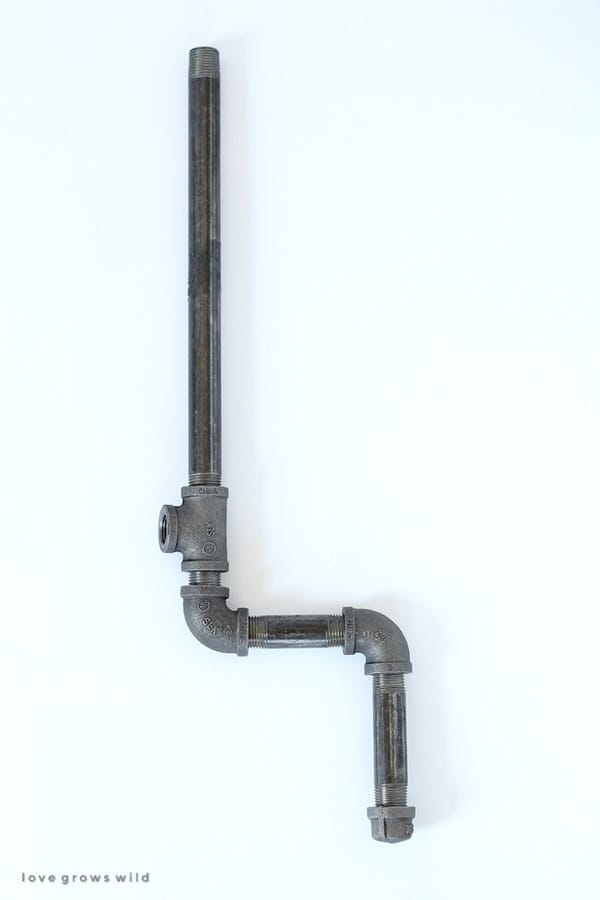 2. Add a close nipple to the open end of the tee in each leg and connect both the legs with a tee in the middle of the closed nipples which you added just now.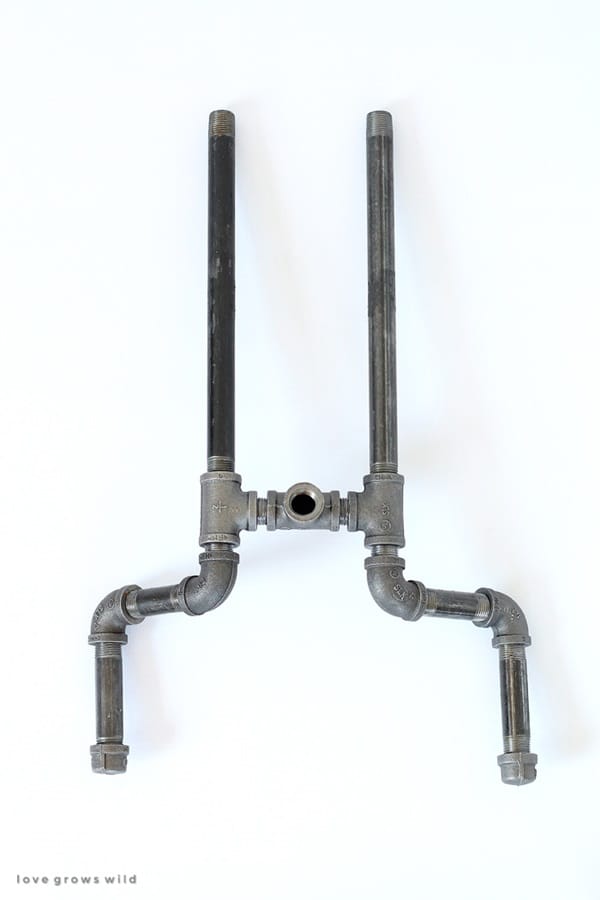 3. Connect the third and fourth leg in the same manner as you used to connect the 1st and 2nd leg.
4. Now use a 4" pipe to connect the open tee ends on legs 1, 2 and 3, 4.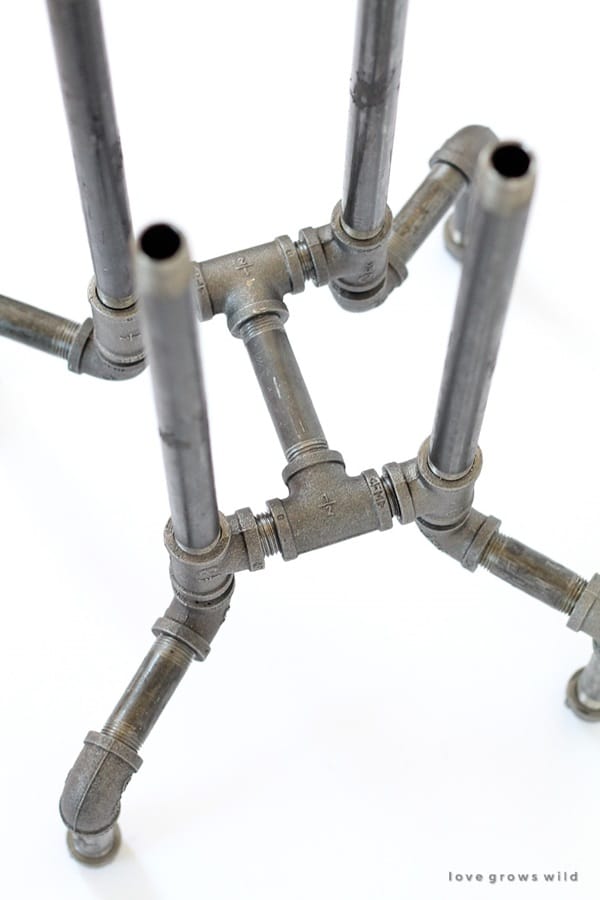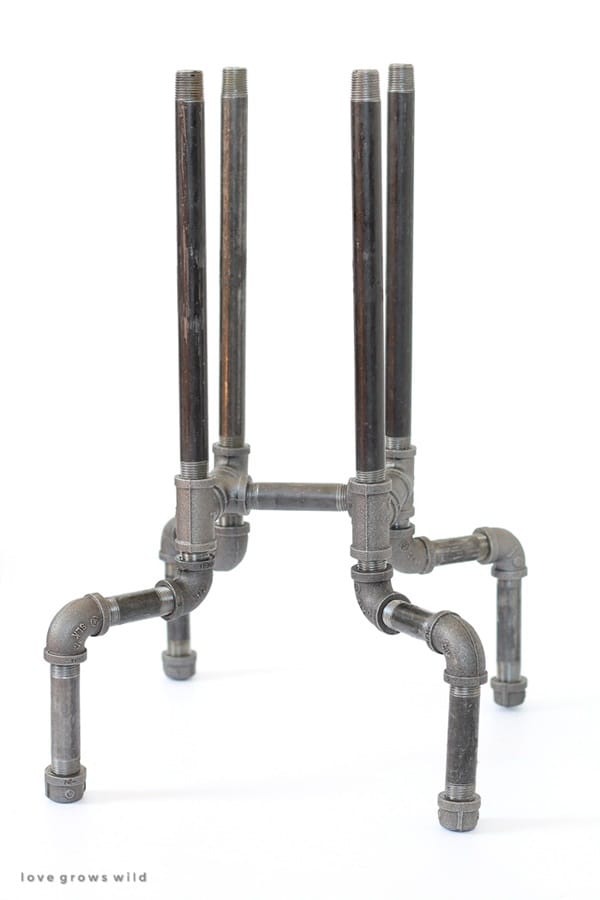 5. Now you will have to fix the floor flange to the top of each leg.
6. Actually now you have almost done and the only thing left for this project is just fixing up the round wood top above the pipe framework. For this purpose we have said about the Pro Bond Advanced glue. But you can also use any other glue if you know about. It is just our recommendation. Apply a good amount of glue on top of every floor flanges and place the wood round on the top. If you can, put some heavy items over the wood to create a pressure on the wood just to assure that your wood will fix better with the floor flanges. Keep it aside for a day.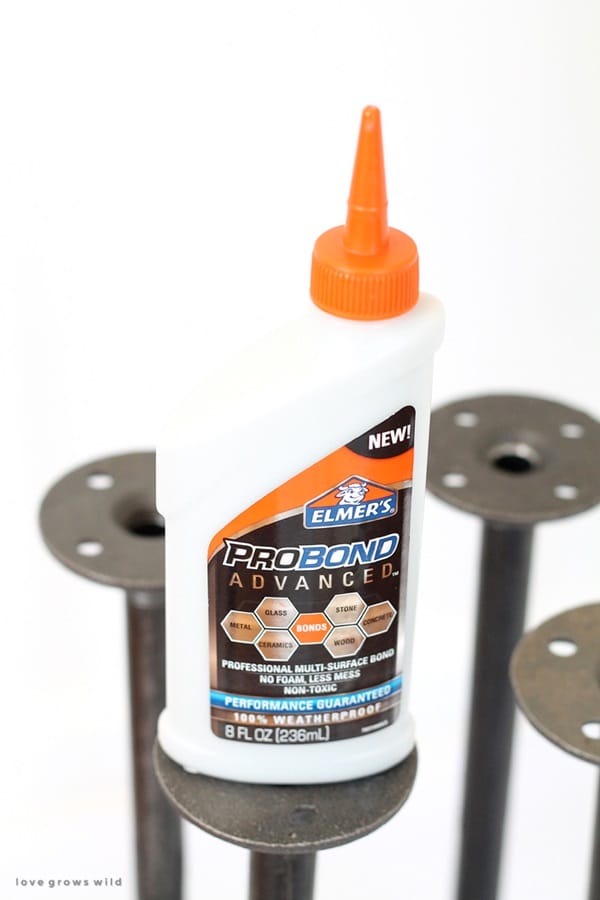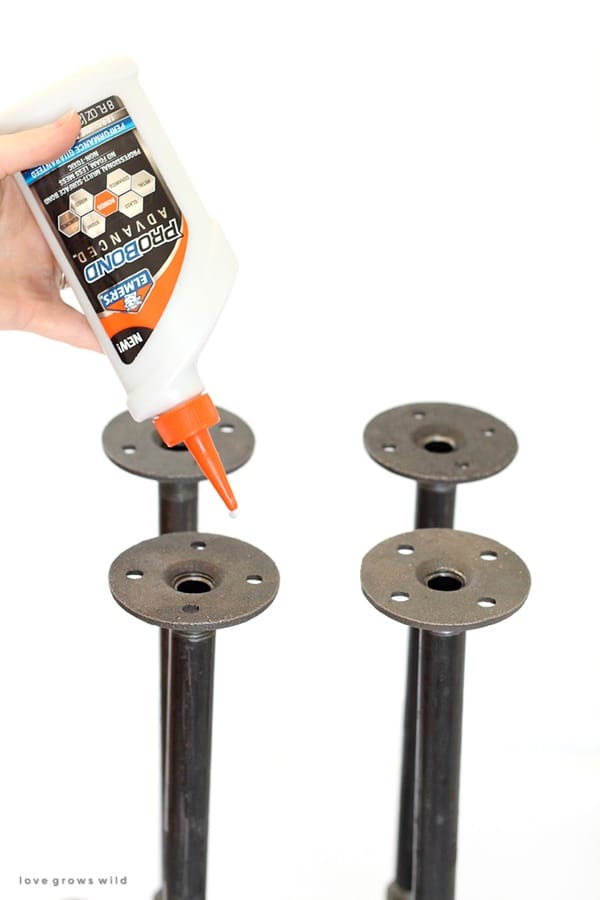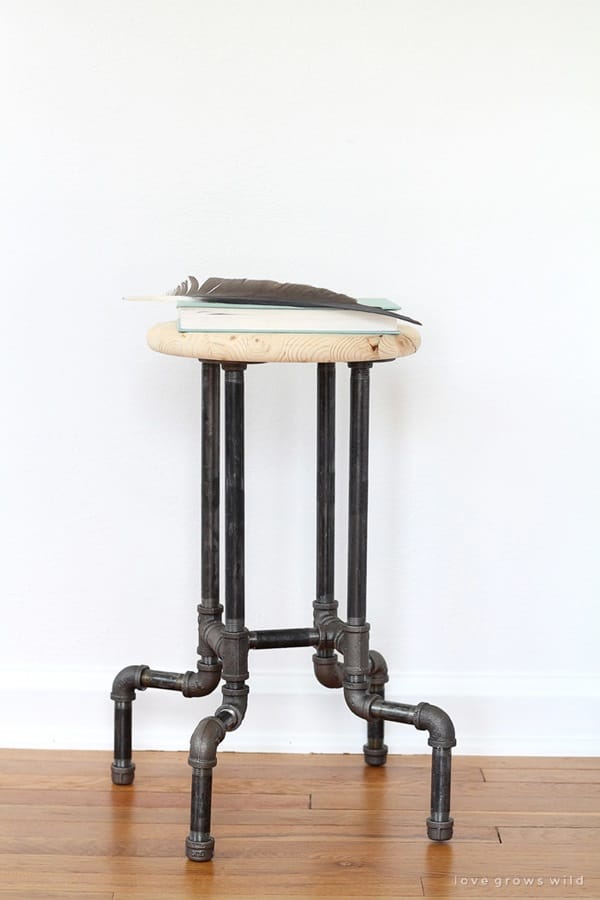 Now you have got a complete new tool in your hand and you have completely finished the making of this product. So now it's your turn to make out such an amazing project in your house. Just big thumbs up for you.